A Taste of Filipino Food

Anyone that knows me at least a little bit knows how much I love food, especially trying new foods when I'm travelling. A big highlight for me here in The Philippines is to try lots of delicacies that are unique to the country. I've been here almost a week now and I've managed to try quite a few Filipino pagkain (food in Tagalog – see?! I am learning!)
Buko Juice
Pretty much ever since we booked our flights Robin has been going on and on about how amazing this stuff is. Throughout The Philippines you can find stands that sell the young coconut (buko) water. They open the coconut right there, throw it into a plastic bag with a straw, and voila – Buko Juice. It's not a Ziploc bag either, it's straight up a clear plastic bag and a straw. If anyone makes fun of Canada's milk being in bags again, this will be my rebuttal! It tastes similar to regular coconut water, just not as sweet. I find it more refreshing than the coconut water we get at home. And yes, we stopped to get some before we even made it to Robin's place. He insisted.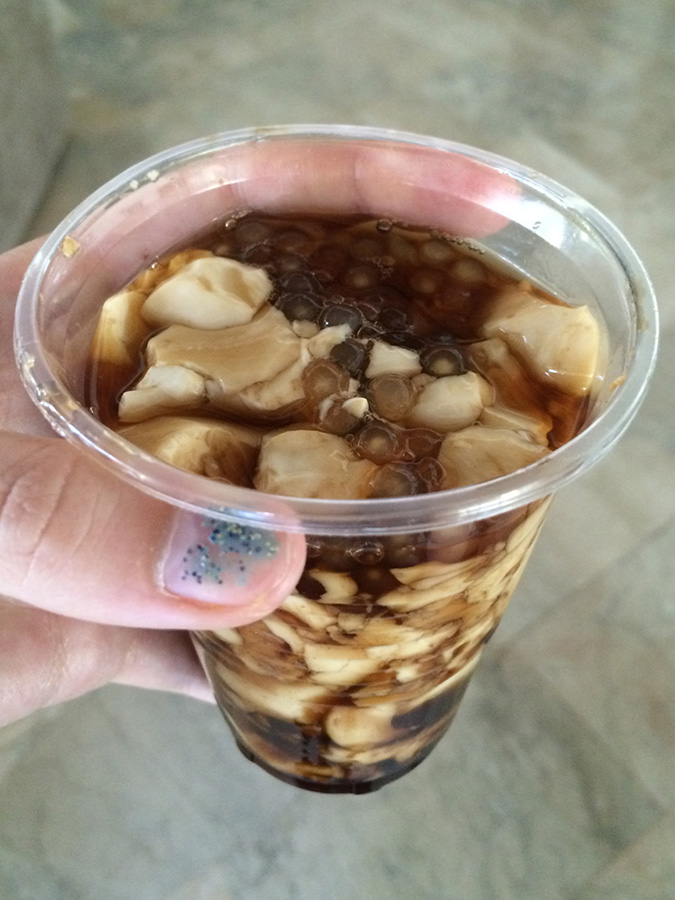 Taho
Our second full day in The Philippines, Robin and I were sitting in the living room chatting when we hear a voice yelling from outside. Within three seconds Robin was out the door and before I could blink twice he was back with this sweet treat. Taho is made by combining soft tofu, arnibal (a sweet syrup made from brown sugar), and sago pearls (similar to tapioca) and served warm. It looks somewhat strange, but considering I've eaten sheep head jelly and fermented shark, this didn't make me hesitate. The main thing that surprised me was that it was served hot like a beverage. Luckily we hopped into the air-conditioned car shortly after!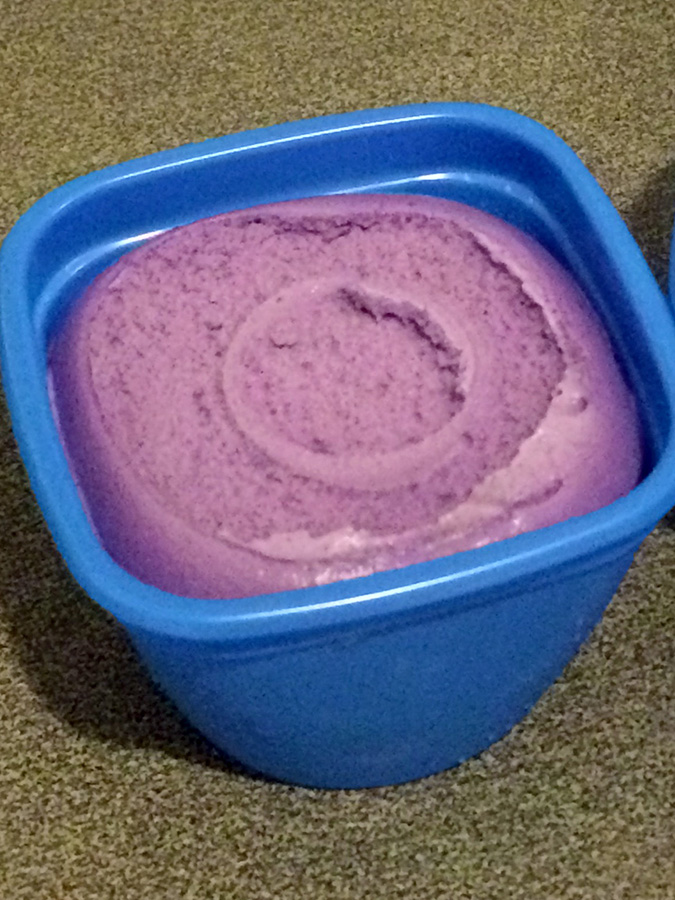 Ube Ice Cream
Probably my favourite dessert so far, Ube ice cream is a delicious treat that's wonderful for cooling off on these hot days. Ube is a purple yam that is found within tropical climates, and is used in a variety of desserts. However as soon as I had a taste of the ice cream, my mind immediately triggered to a familiar flavour – taro! The ice cream actually tastes extremely similar to taro bubble tea, and I find it's not as sweet as most ice creams I've had. This makes it more refreshing and enjoyable in my opinion, and I suggest that you should try some if you can get your hands on it! Be warned though, even a small portion will turn your tongue purple!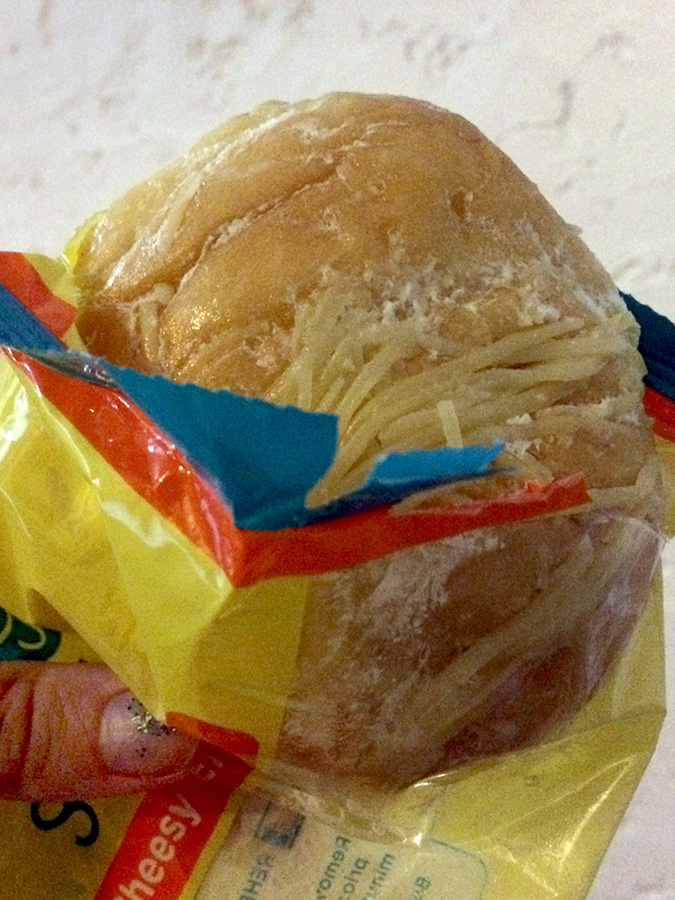 Ensaymada
One of the first Filipino treats I first tasted as they were a part of our final meal on the flight to Manila, Ensaymada are absolutely delicious. The Philippines have adapted this recipe from the Spanish as it was one of their colonies for over 300 years, but since then have made it their own. This tasty little morsel is light and fluffy (similar to a brioche) which is lightly glazed with sugar and topped with shredded cheese. Yes I know sweet cheese sounds a little strange but trust me, I haven't been able to get enough of it since my first bite!
As you can see, the Filipino people enjoy their sweets. All of these treats are absolutely delicious, and have me a little concerned about my waistline. Hopefully the amount of sweating I'm doing here will help burn off a few extra calories!