Celebrate Craft Cider at Beaver Valley Orchard & Cidery

We're right in the middle of Ontario's Craft Cider 'Week', an 8 day affair that celebrates Ontario's ever growing cider industry which is organized by the Ontario Craft Cider Association (aka OCCA). Their mission is to support and promote local craft cider producers in Ontario while educating the public on the industry itself as well as the product. What is considered an Ontario craft cidery? They produce in more limited quantities than your big cider producers, and they ONLY use Ontario apples. I always love supporting local, so hearing about this made me all the more excited to visit one of the OCCA's members –
Beaver Valley Orchard and Cidery
!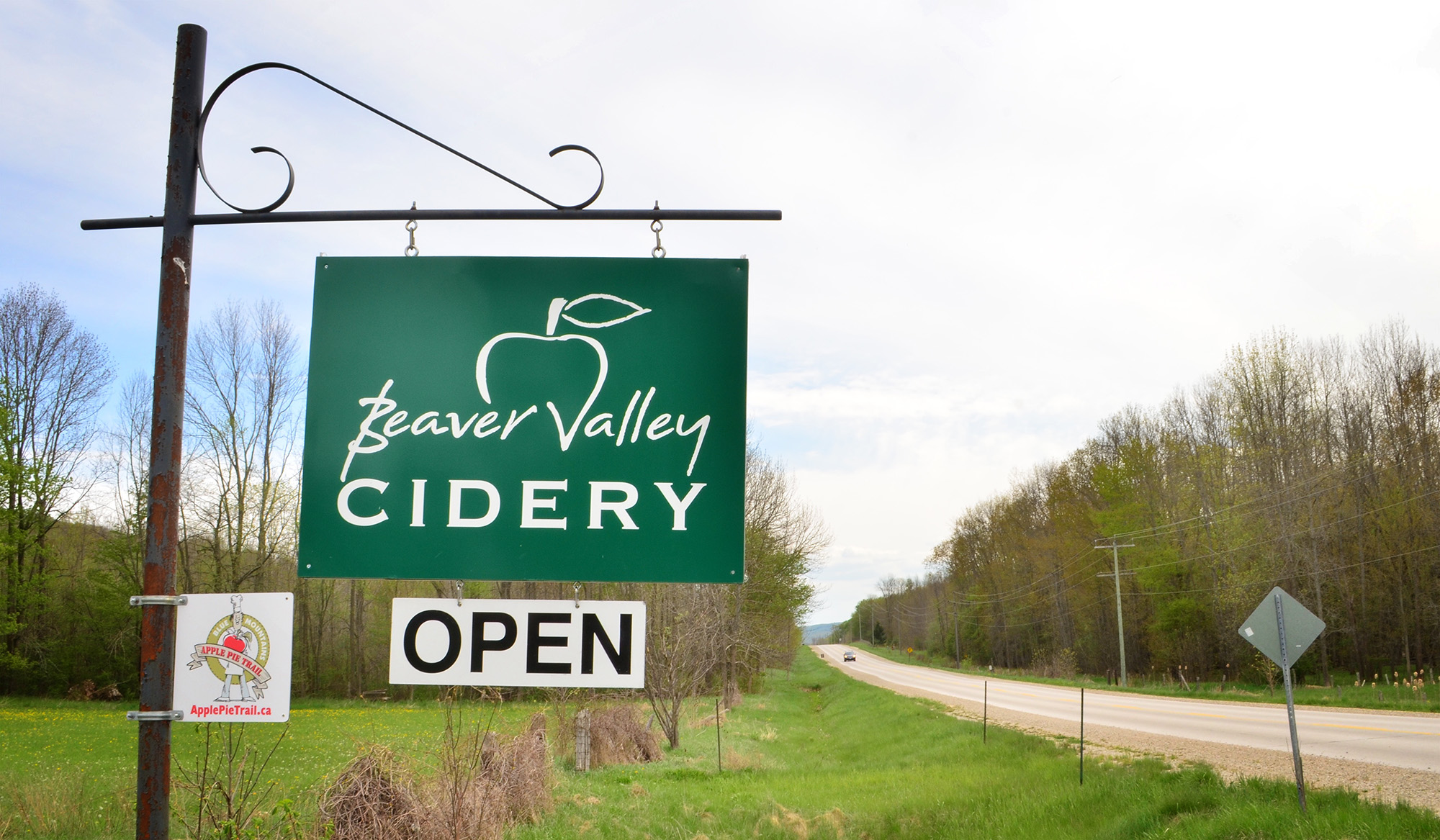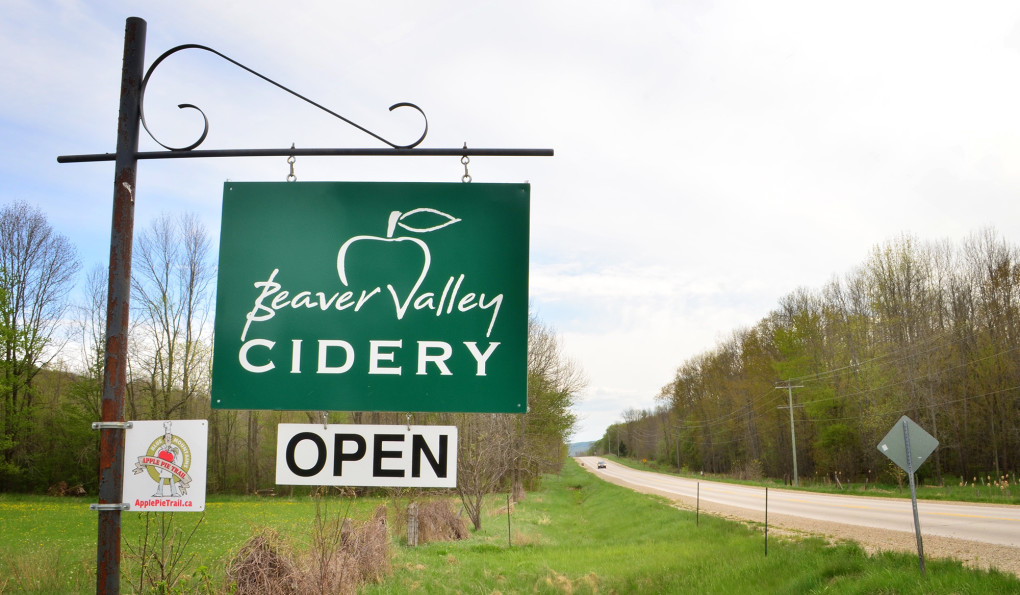 This beautiful property is located on Grey Road 13 in the Beaver Valley Lowlands, a beautiful part of Grey County. Watch for the signs along the road and they'll point you in the right direction. Or, if you're not quite paying attention like I was, then they'll tell you when to hit the breaks so you don't miss it!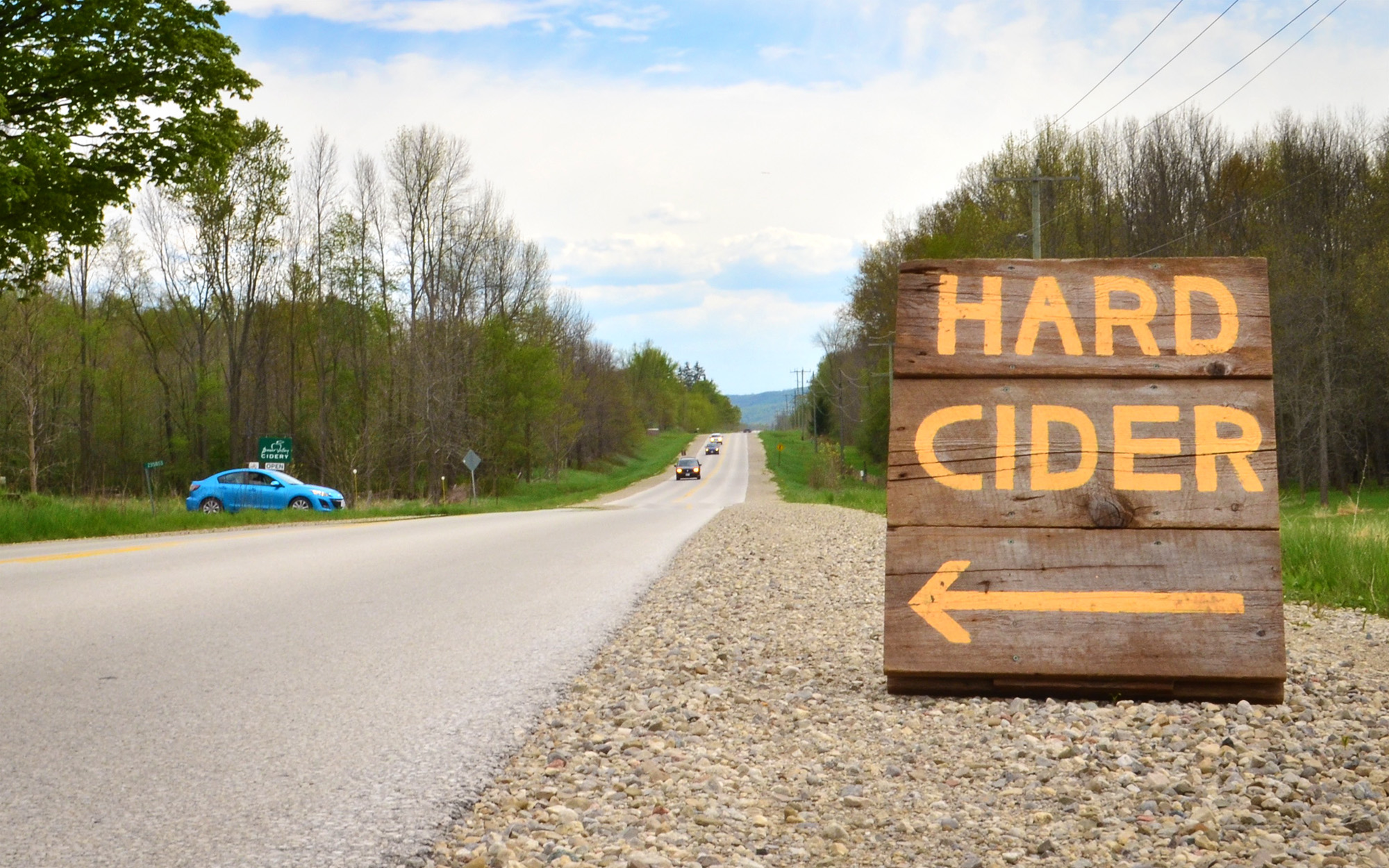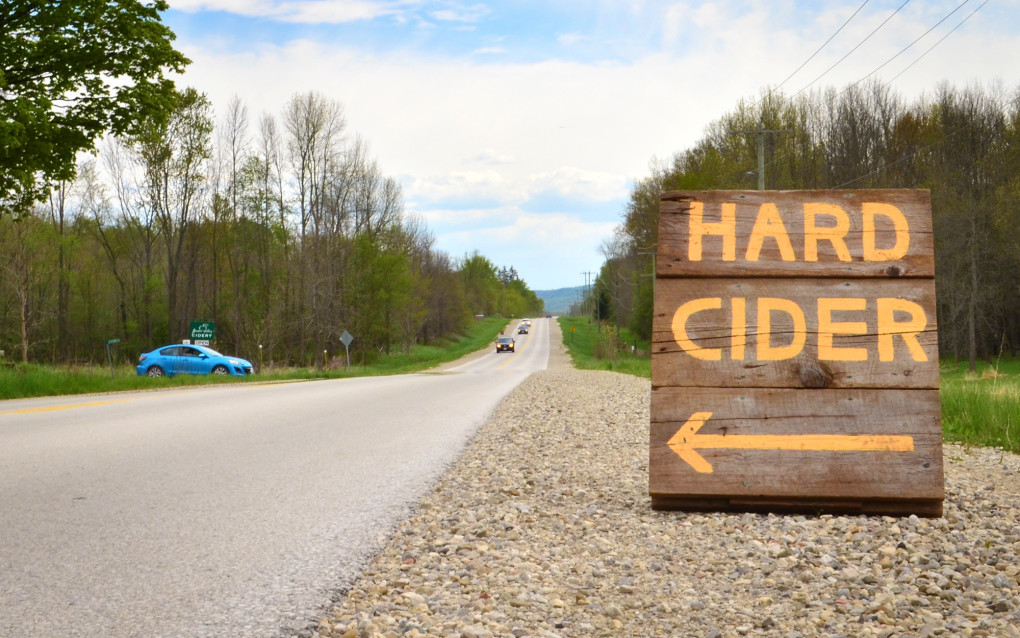 Upon arriving, we had the pleasure of meeting Judy, one of the owners. We chatted a bit while she tended to a few other customers that came in shortly after us, and I did a little wandering and admired what they had done with the barn where they make it all happen. You would never guess, but it's the original barn from the 1870s! Inside it's decorated beautifully with tons of natural light from the huge windows that line one wall. We learned from Judy that her and her husband, John, have owned the property for 20 years. With the old barn slowly suffering from weather and wear, they wanted to do something to keep it intact. As barns are built with the intention of having live animals below to keep the building warm to prevent frost, the two of them knew they needed something that would have a similar affect. So they planted their orchard in the spring of 2009, and opened in the fall of 2013 after renovating the barn.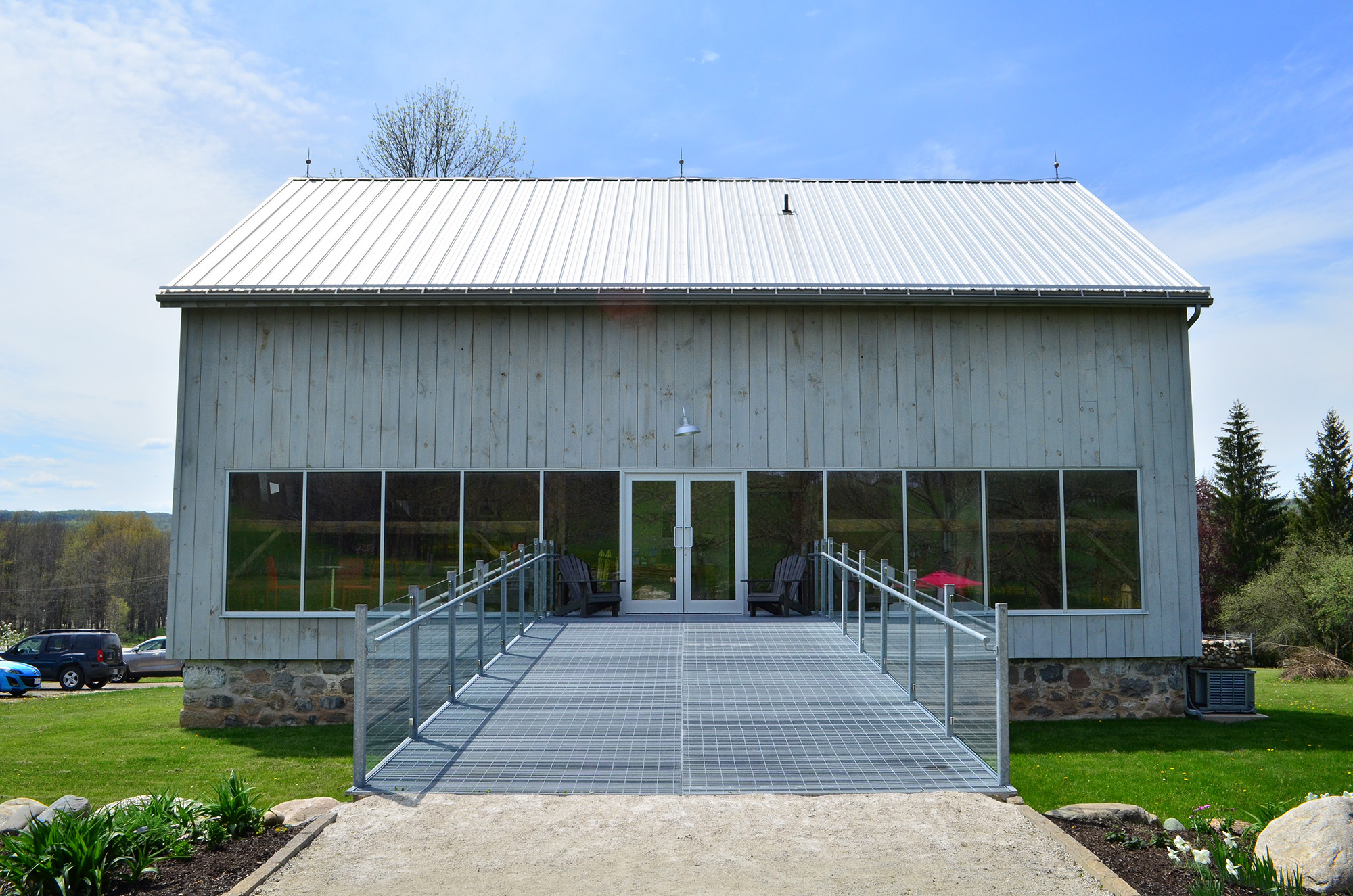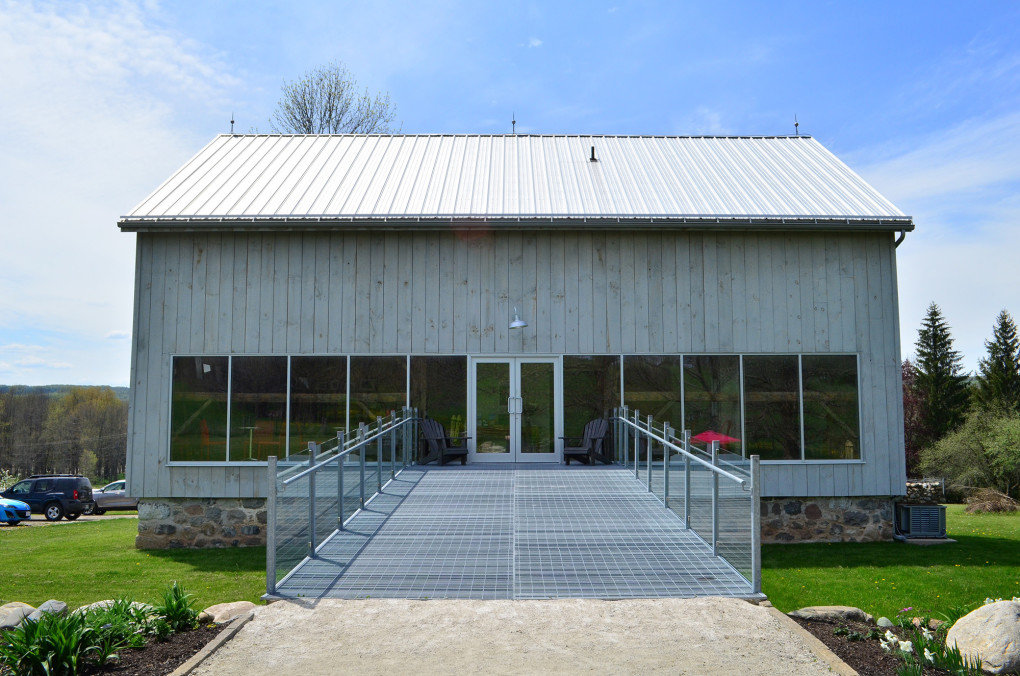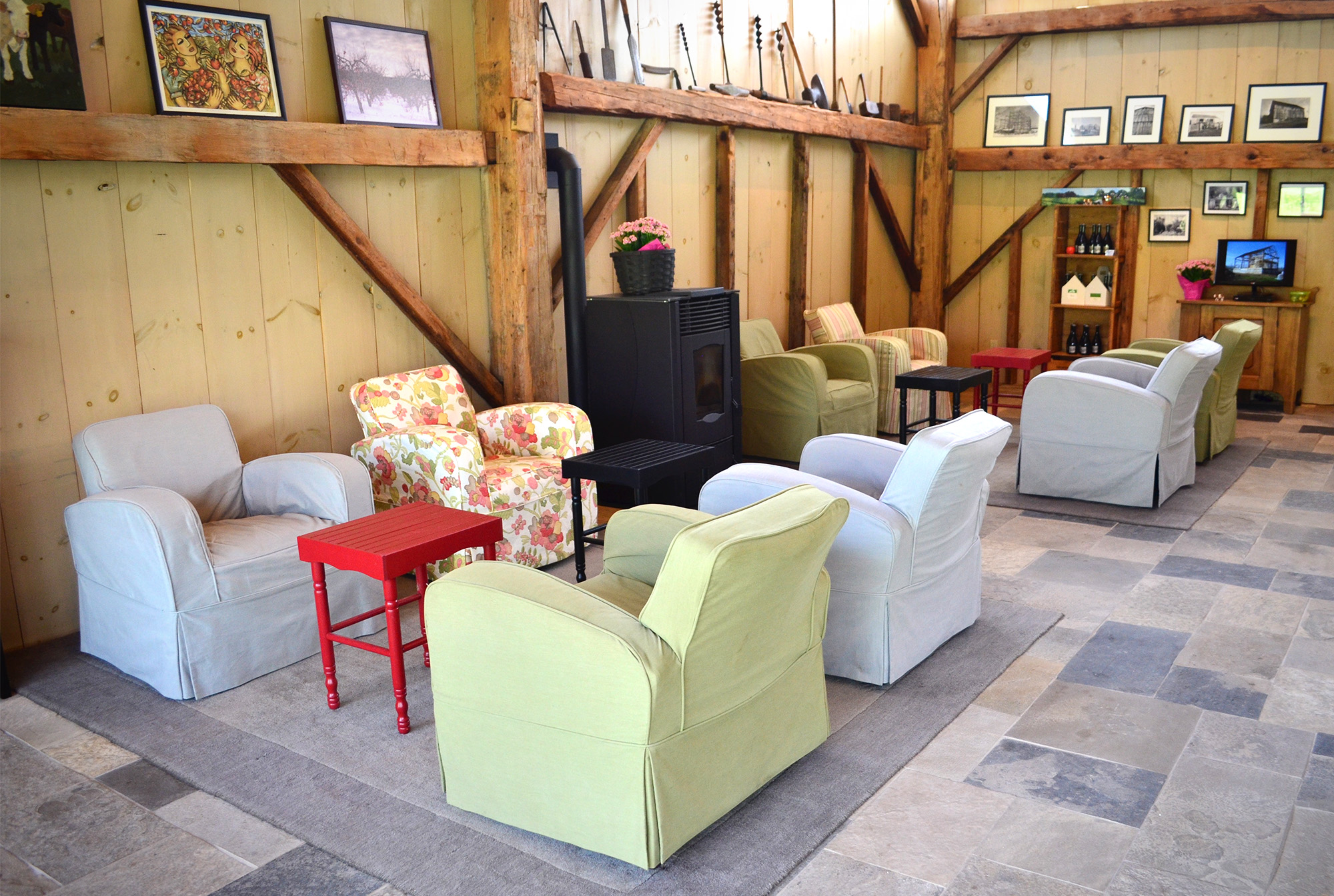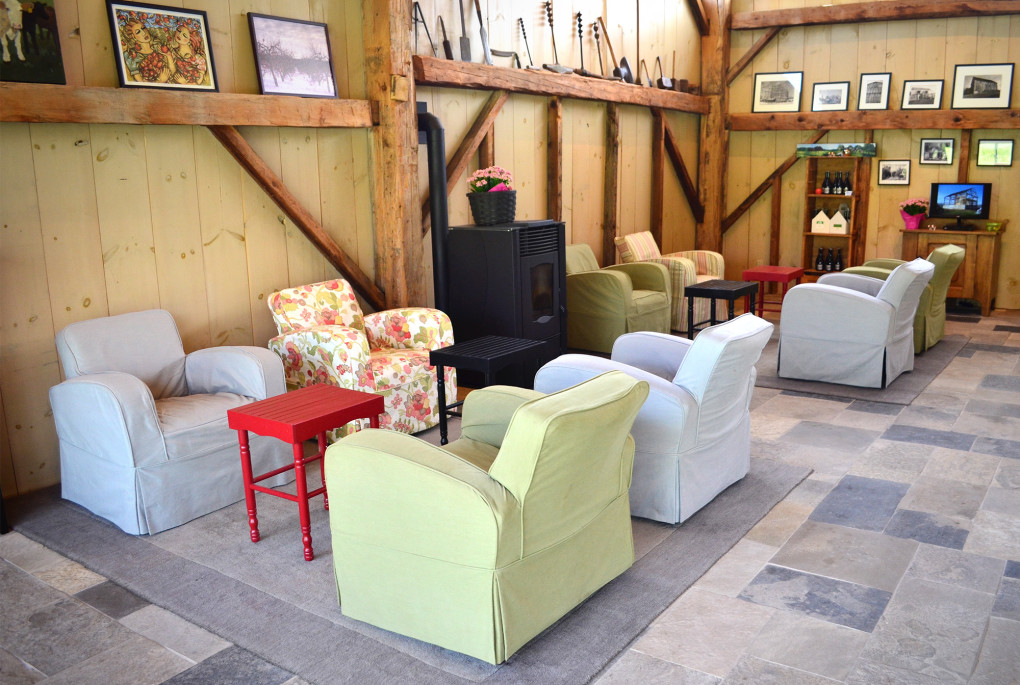 We had the pleasure of tasting three ciders, and one thing to note about all of their products is that they're extremely dry. No sugars are added at any point, meaning you get the true taste of the fruits. First was their pear cider, an extremely delicate and crisp cider compared to others I've had previously. The lack of added sugar makes it extremely refreshing, a great trait found across all of their ciders. Next we tried their cranberry cider, made with 10% cranberries. Some cideries add cranberry concentrate or flavouring in at the end of the process, but here they crush the cranberries up and let them ferment with the apples. Lastly we tried their Flagship cider which has won gold at the Great Lakes International Cider and Perry Competition for two years in a row! They also have a ginger cider and a bumbleberry cider, however they weren't quite ready when I visited. By now they just might be so try your luck and pay them a visit! Also, fun fact: contrary to popular belief, bumbleberry is not an actual berry. It's a combination of berries and possibly other fruits. At Beaver Valley, it's a concoction of rhubarb, strawberry, raspberries, blueberries , blackberries & a few grapes!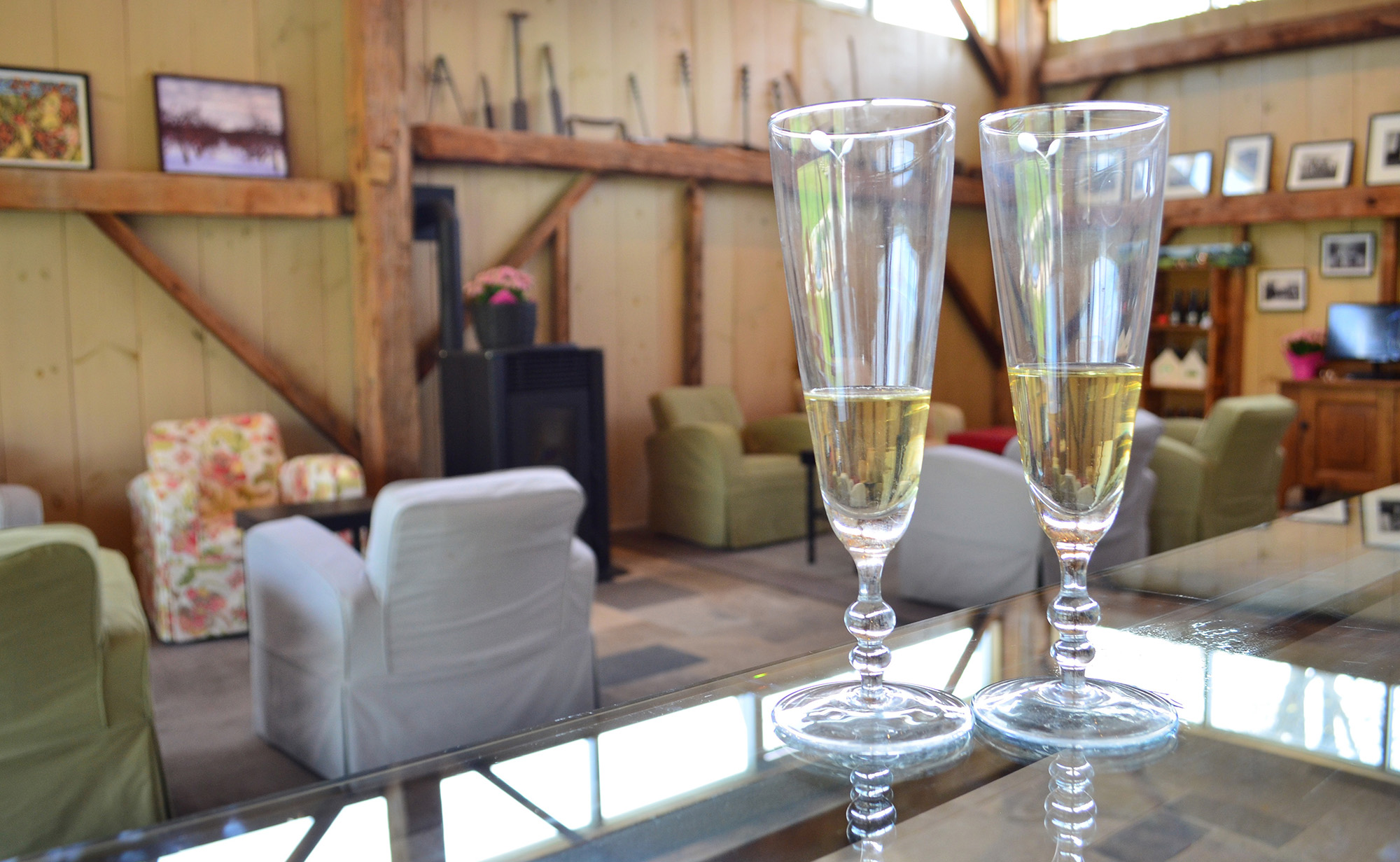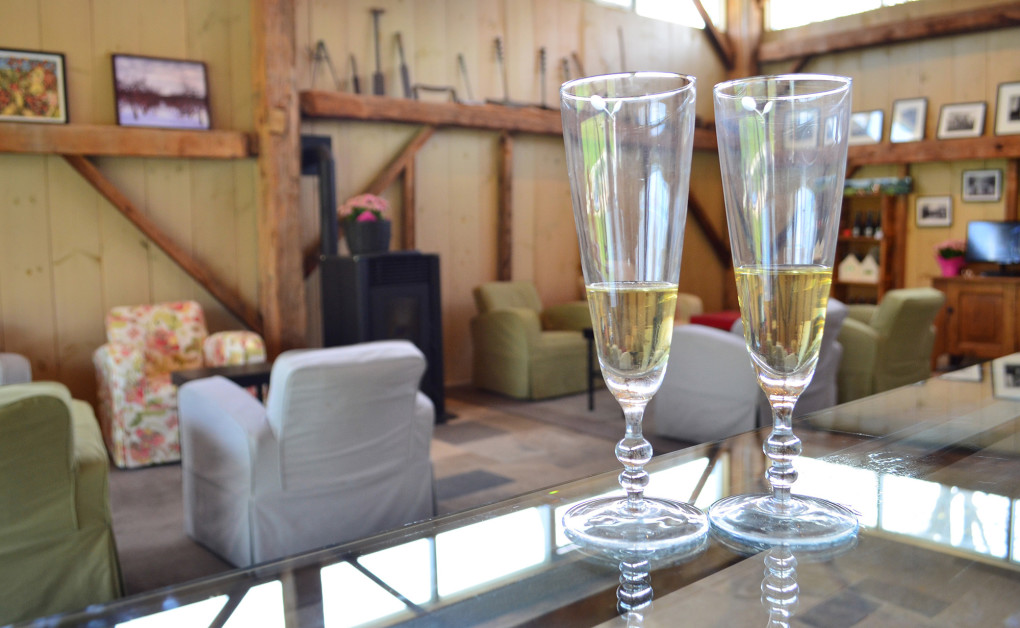 After having a taste of the end product, Judy was kind enough to show us behind the scenes where the magic happens. At Beaver Valley they hand pick the apples from their orchard, never using any from the ground. After washing them in an old machine they converted for this purpose, they go into a chopper and cut into a mush-like substance called pommace. At this stage the pommace goes through a belt press where the juice is squeezed out and into large containers for a slow, cold fermentation for 4-6 months. Lastly, they slowly add carbon dioxide while the liquid is around zero degrees – this means the bubbles stay very tiny, making the cider still. Another fun fact: do you know how many apples go into a 750mL bottle? About 2.5lbs! Isn't that crazy?!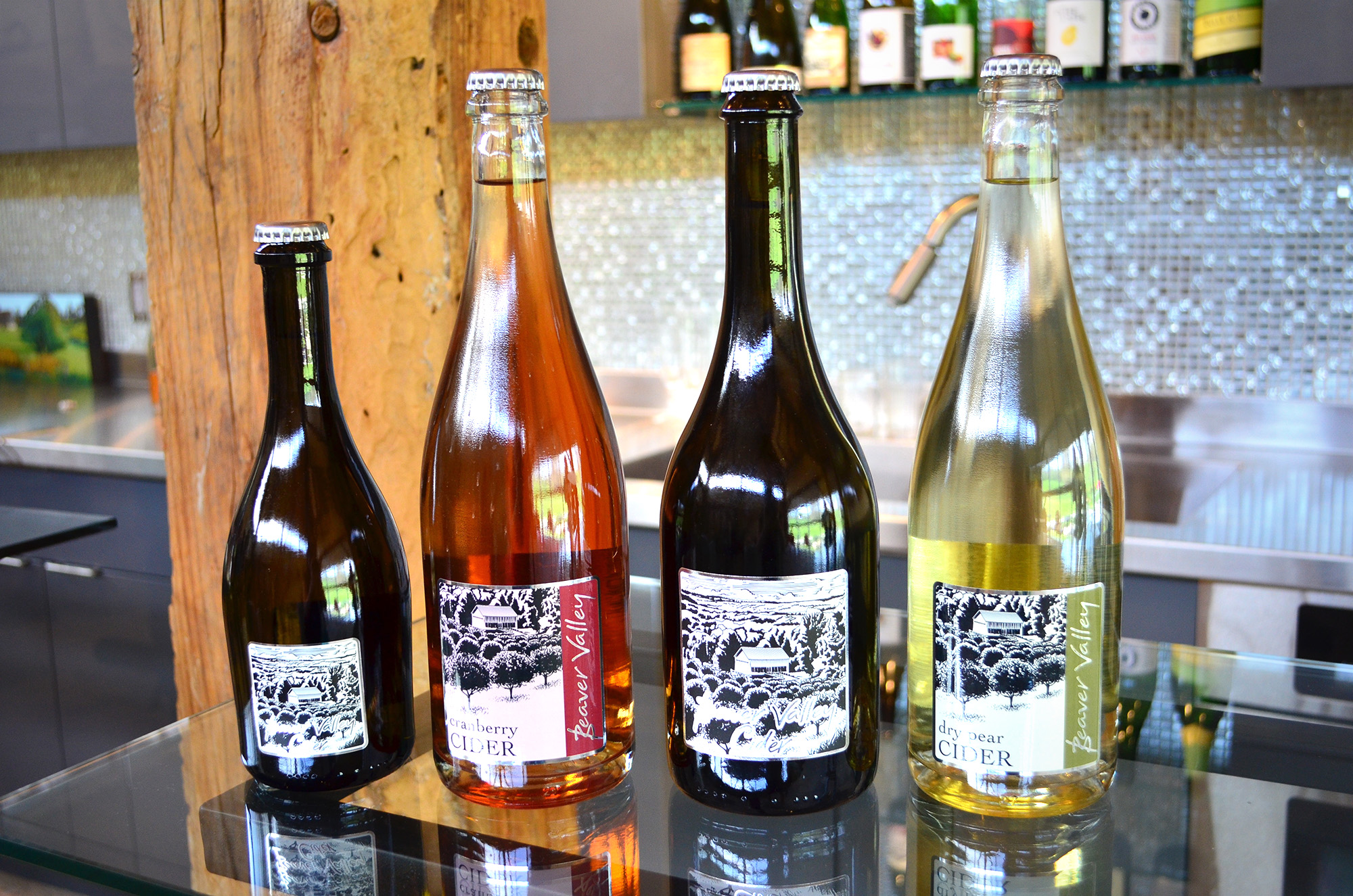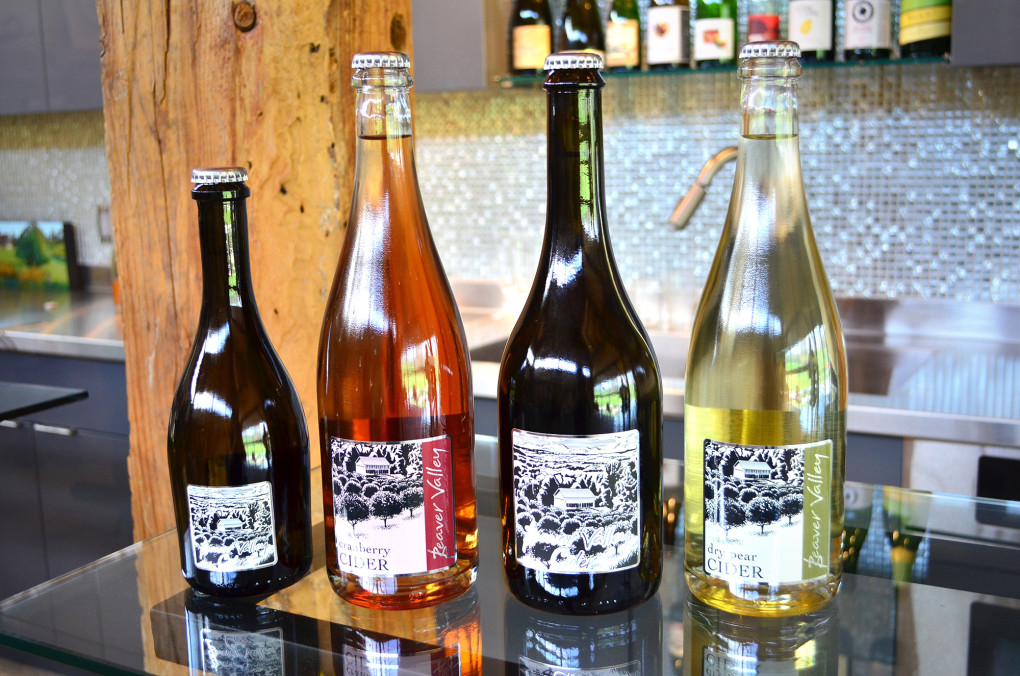 This is only a few of the things you'll learn on the tour. If this sounds like something you're interested in, then you're in luck since every Sunday at noon they offer them! If this article has inspired you to head there yourself, be sure to allot some time to enjoy a glass of cider outside by the river – it's too beautiful not to! A huge thank you to Judy and John for being so accommodating in having me!