Enjoying The Breezes Resort of The Bahamas

You may have seen the odd tweet mentioning a surprise vacation in my Twitter Feed. I have been keeping this adventure a secret for a while – I booked a trip without my partner knowing as a treat for his 30th birthday!
EEEK! Can't believe I just booked a surprise all-inclusive for my partner's birthday here! Oct 27 come faster! ☀️😻 https://t.co/ORJPLOHvjv

— I've Been B✈t! (@IBBtravel) September 2, 2016
The worst part about booking a surprise vacation is not being able to tell the one you bought if for about it #TheStruggleIsReal

— Lindz. (@LindzMD) September 2, 2016
I'm happy to say that my surprise was an absolute success! While he knew I had an adventure planned thanks to an almost scheduled interview when we'd be out of the country, he was absolutely bewildered when he discovered our destination… Nassau in The Bahamas!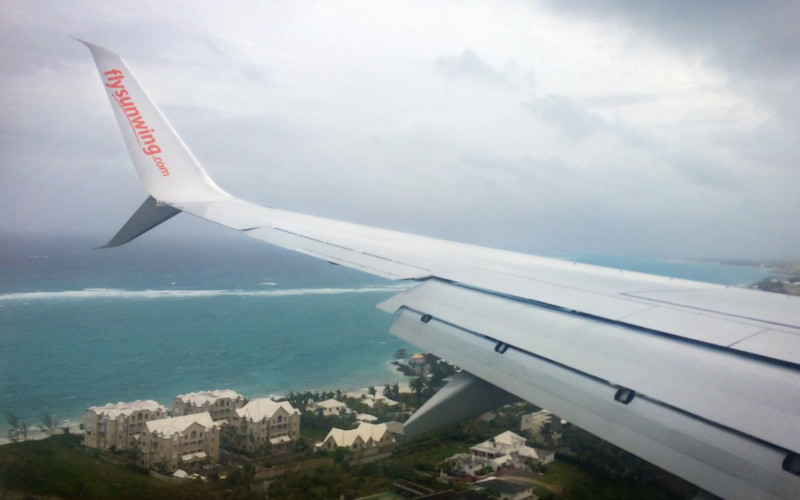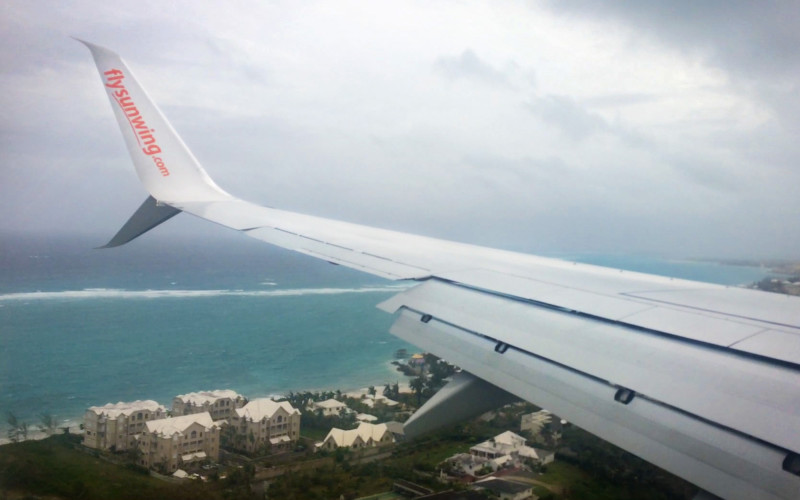 Upon landing in Nassau's airport, I was immediately proud of my choice for packing carry-on only as we flew past the baggage and through customs to hop onto the first shuttle towards our home base for an extra-long weekend in paradise – Breezes Resort and Spa! Nestled along the powder white sands of Cable Beach, Breezes Resort overlooks Delaport Bay where you can see the cruise ships entering Paradise Island in the distance.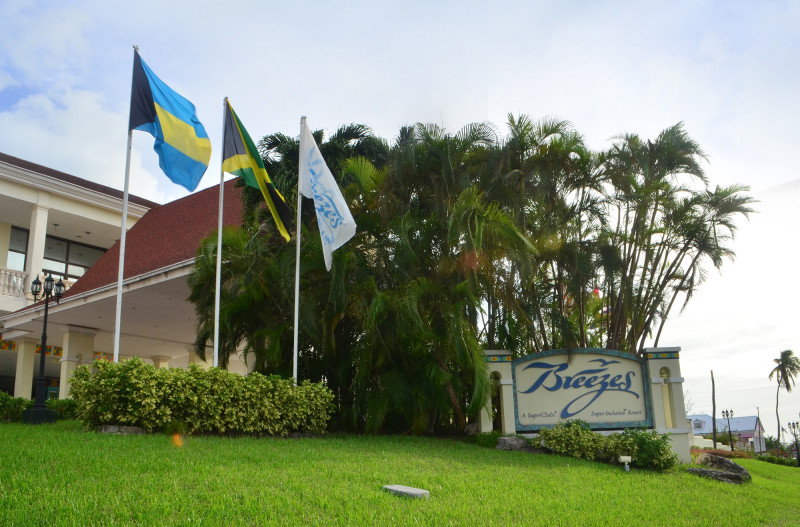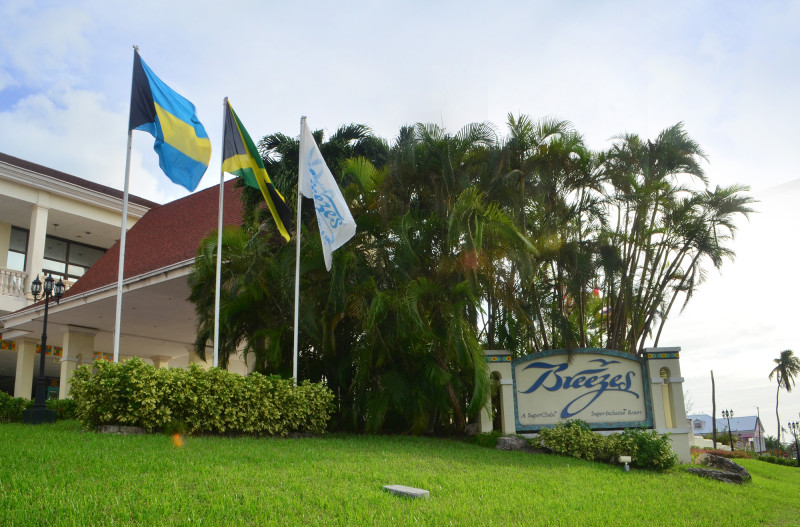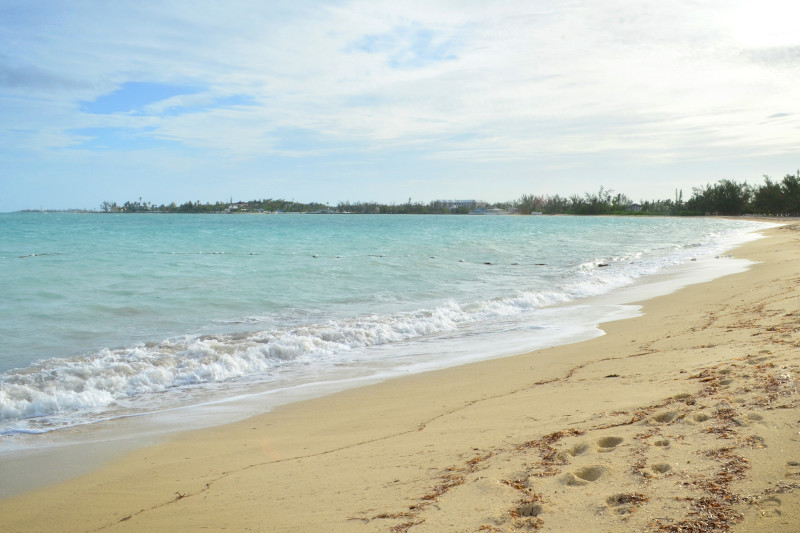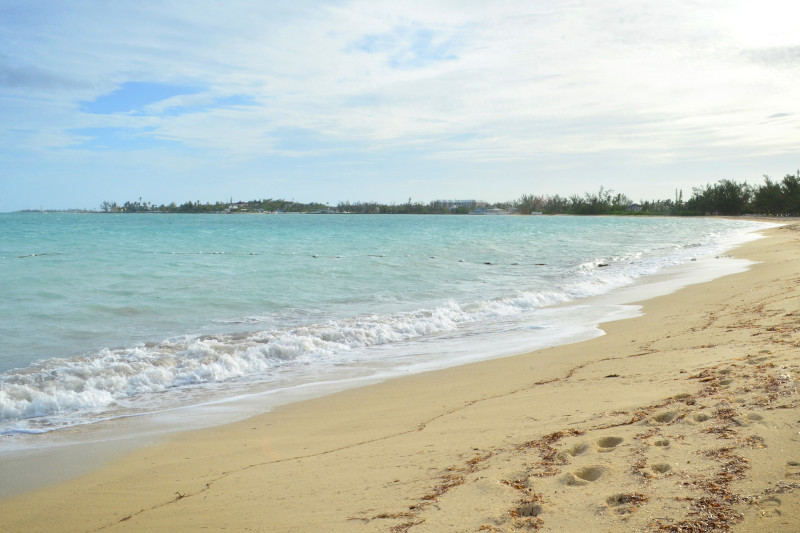 This was my first time staying at an all-inclusive so I wasn't sure what to expect, but I was excited for a few days of being spoiled! While Breezes Resort is rated as a 3 star, I guarantee that you'll be treated like royalty. The staff were absolutely fantastic since the moment we stepped onto the property – check in was so easy that we were on the beach by 10:30am, just 90min after we had landed in The Bahamas! Our room wasn't ready on arrival as check-in is at 3pm, but they stored our things so we could begin exploring.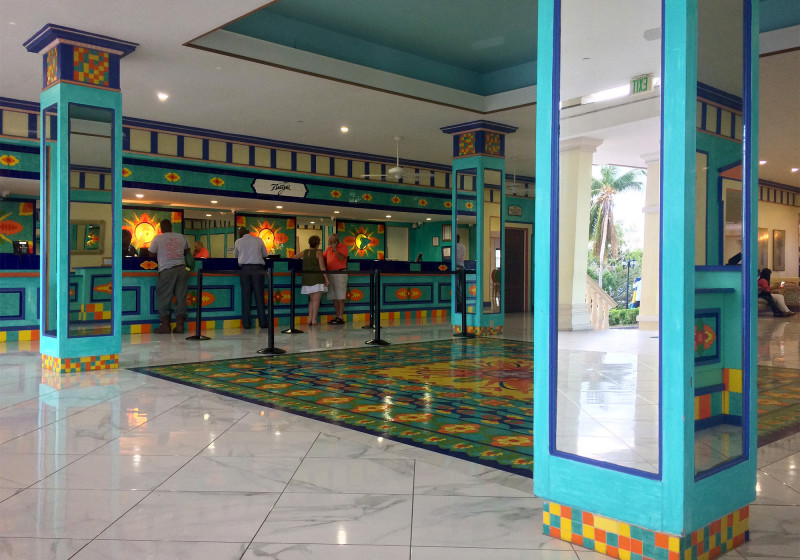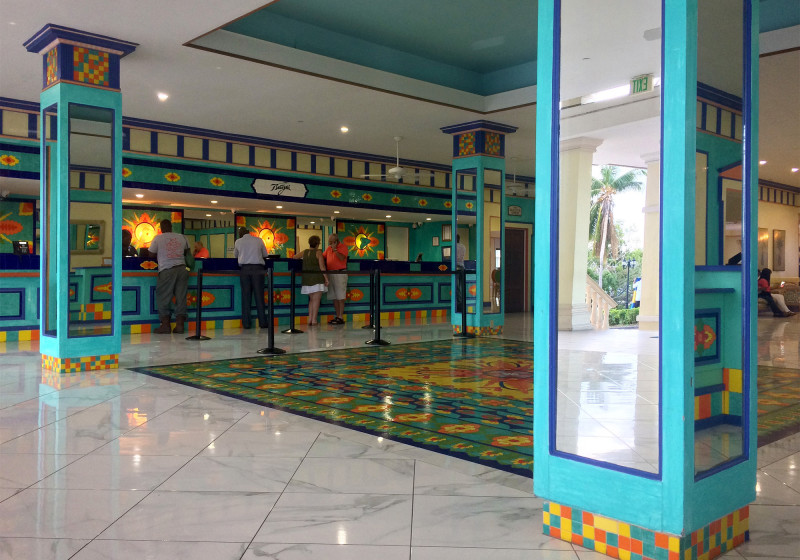 Lucky for us they run a tour every day at 11am and so we followed our guide Adenicia as she gave us the run of the place. Her upbeat energy and spunk (along with the best Piña Colada I had ever tasted in my hand) already had me convinced I made the perfect choice of resort. Unfortunately, the only real downside was that Mother Nature decided to not fully cooperate, so we had to run for shelter to dodge a momentary downpour of rain!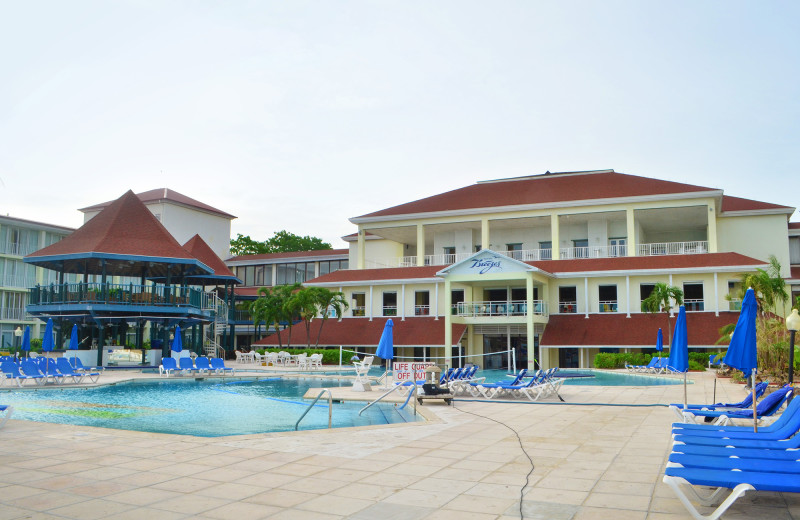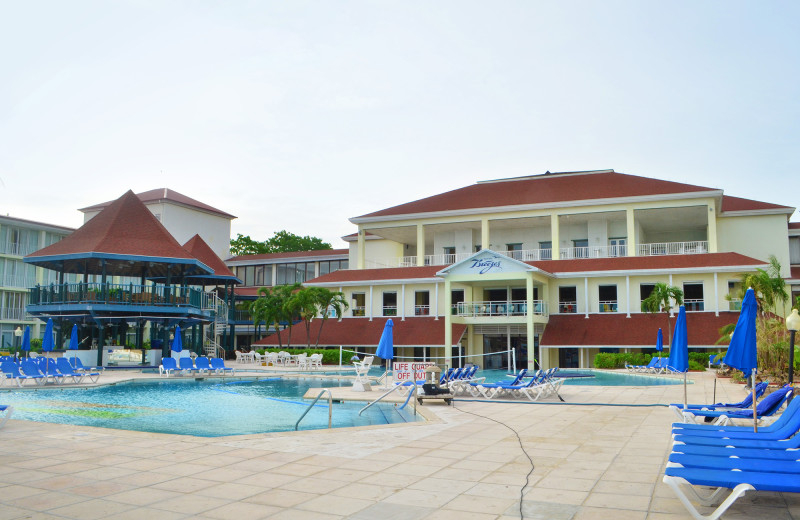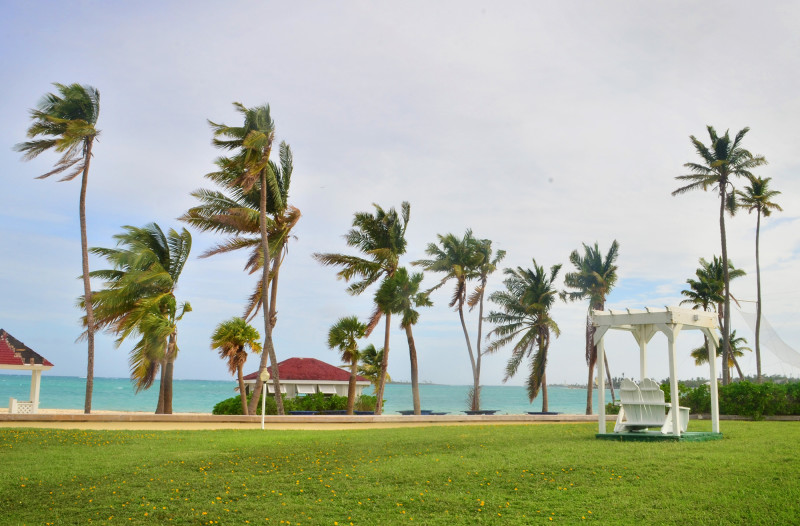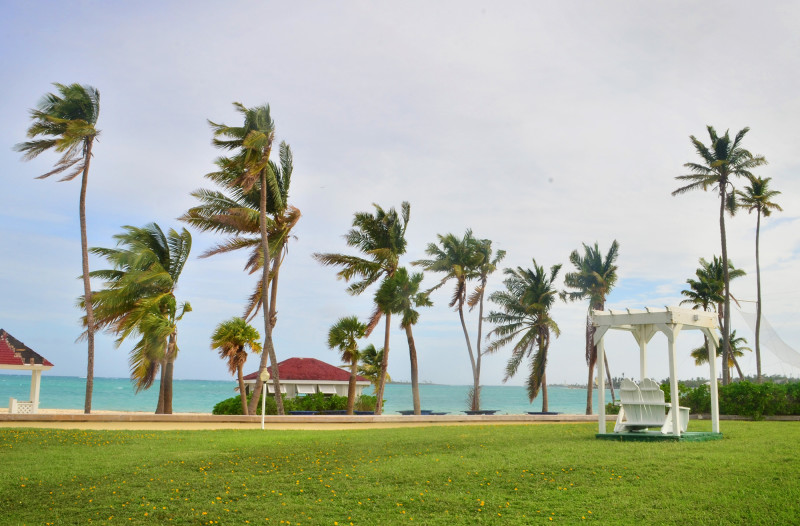 Despite the odd sprinkle or shower, overall the weekend was everything we could have dreamed of. We immediately felt at home as we nestled into our room – 3 hours early I might add! The rooms were light with dark accents and furniture, brightening the room to radiate that island charm. My favourite part? While the king size bed was high on the list, as this was my gift to Robin I opted for a room with a view – and I'd say we got that!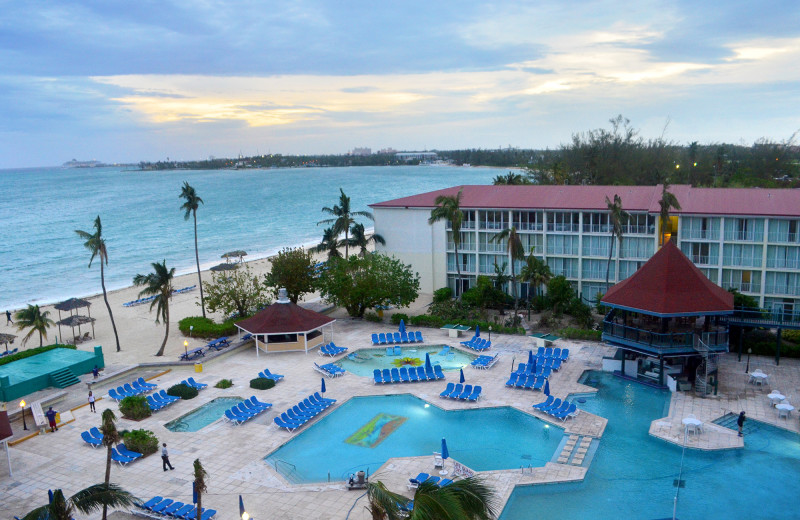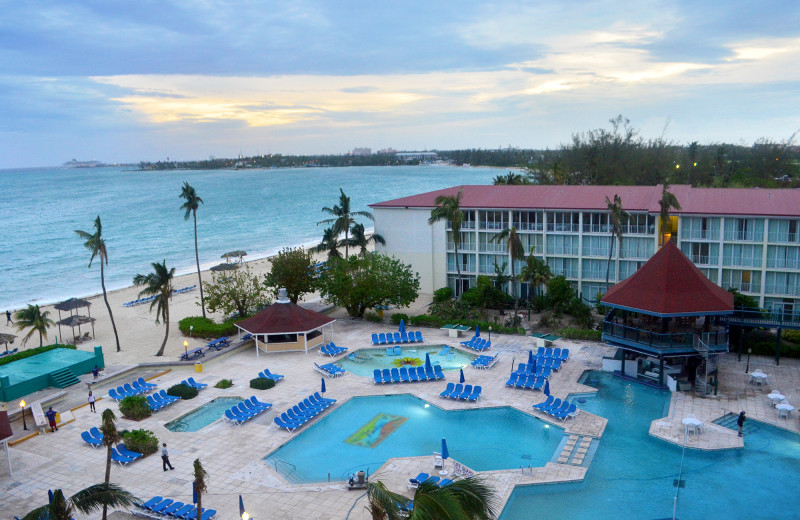 After settling in, we made our way to our first taste of Bahamian cuisine as we dug into the lunch buffet. Each day there was something new to sink our teeth into, and we never got bored as we switched it up at night with one of the four restaurants located on site. It's hard to get bored when you have Italian, Japanese-Fusion, French and Reggae cuisine! Unfortunately, we weren't able to try the latter, but the other three were absolutely fantastic. Topped with breakfast and never-ending snacks from the poolside grill, from dawn until dusk we had food babies that never seemed to dissipate.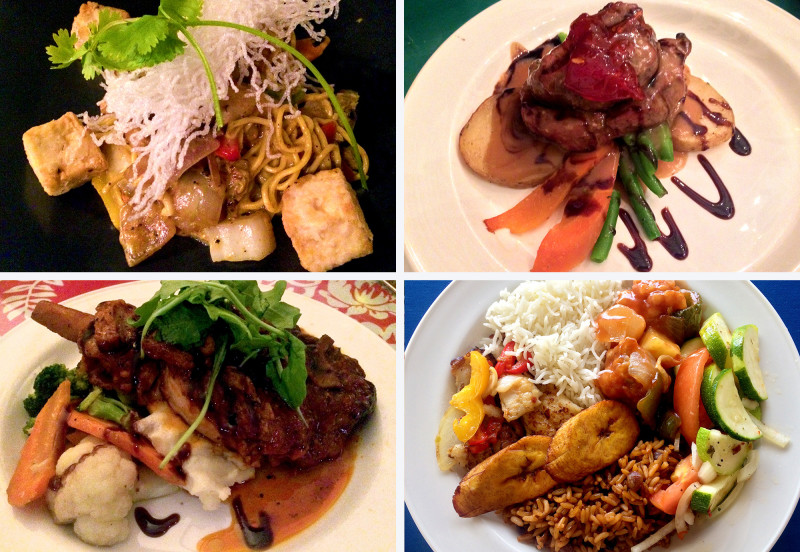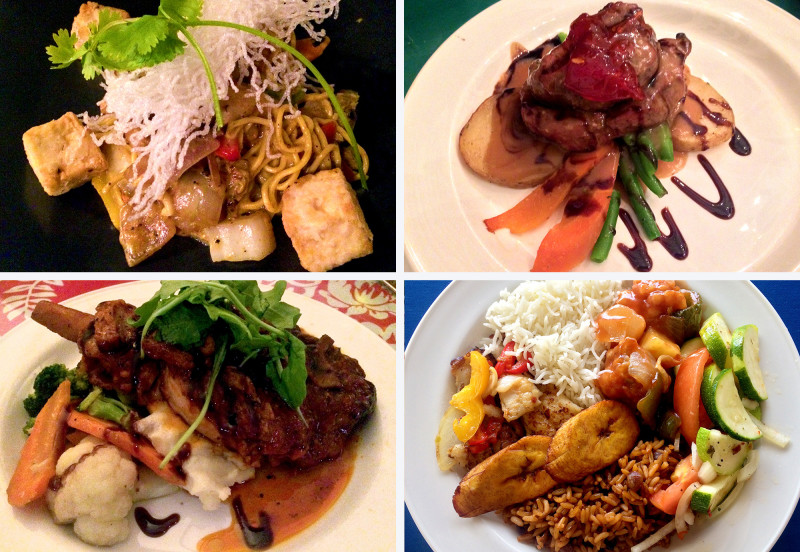 Normally I'd try to combat the food baby by taking advantage of the water sports that are all included at Breezes like windsurfing, sailing and kayaking. However, Mother Nature had another plan as the red flag was waving on the beach the whole weekend. We took advantage of the pool instead with some volleyball, joined the staff and other guests in a hilarious game of water balloon toss, learned to dance like a Bahamian and escaped the rain with some ping pong!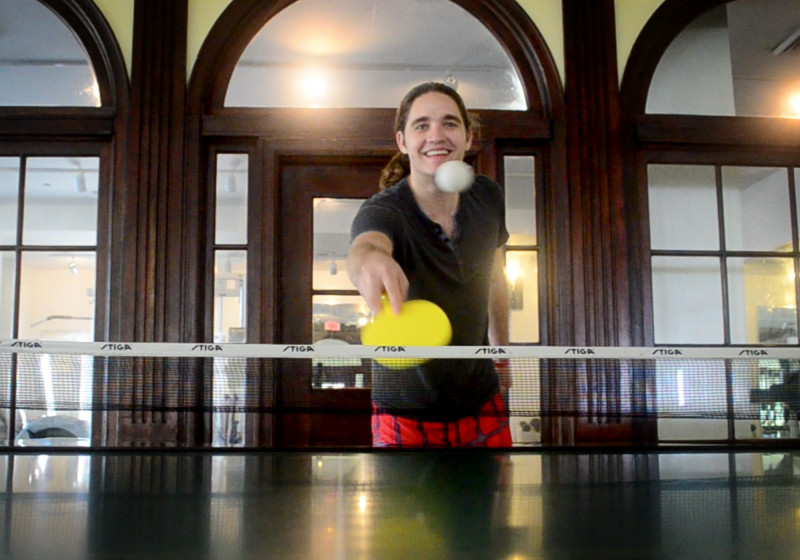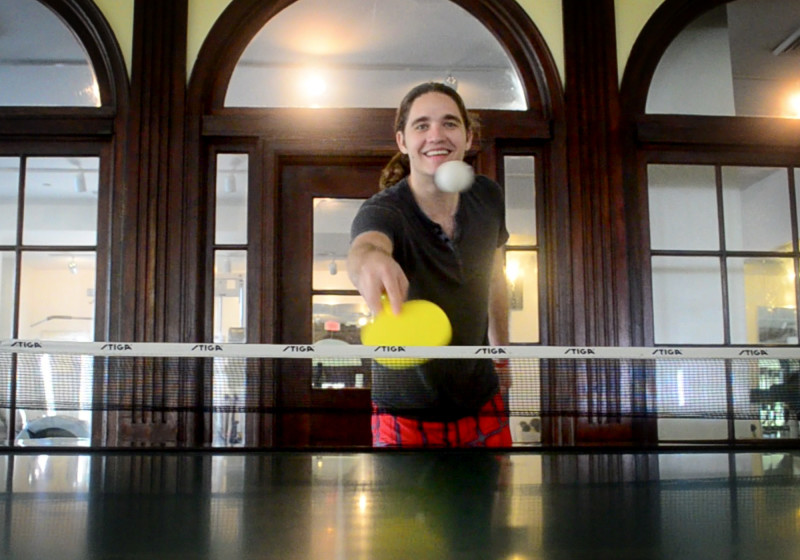 The icing on the cake? After a much-longer-than-acceptable cat nap, we heard a knock at the door and a voice "housekeeping… beverages!" Robin and I looked at each other in confusion as I called out "we never called for anything!" Again, same thing. Laughing I responded "No thank you!" to which the voice on the other side of the door said "Are you sure? It's champagne!" Well, THAT got my attention! I ran to the door and Breezes Resort was kind enough to send up a bottle of bubbly for Robin's birthday. Talk about going the extra mile for your guests!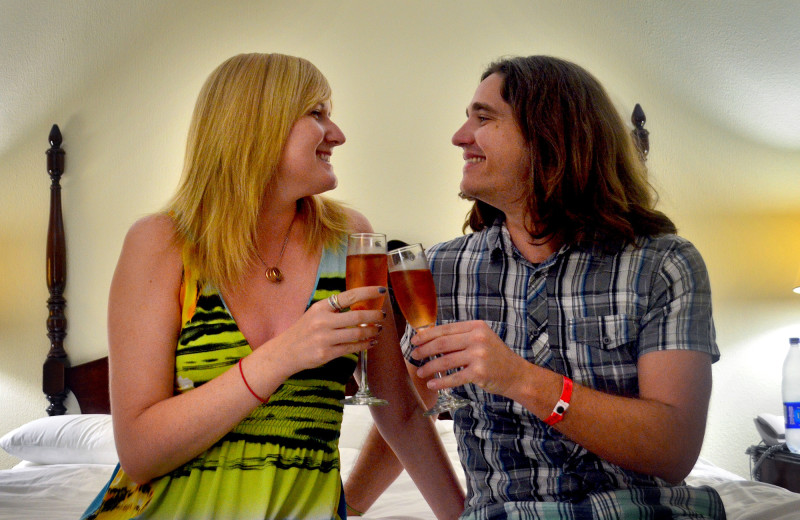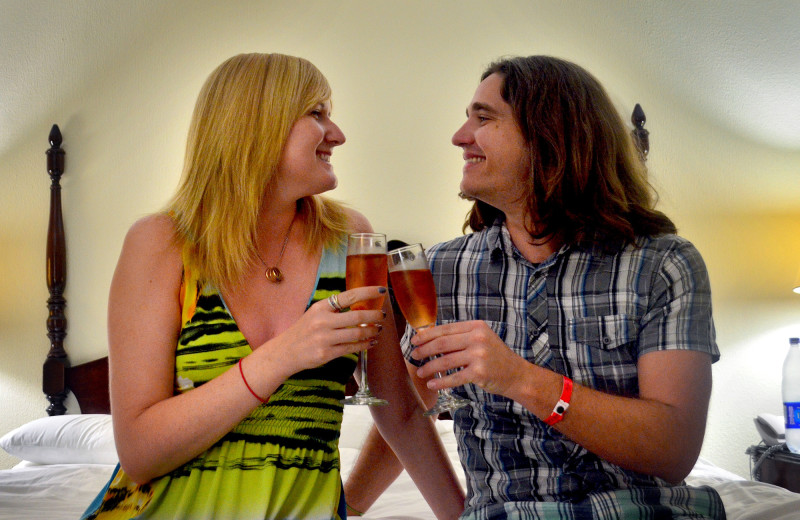 Breezes Resort was more than we could have dreamed of, with so many fantastic people and amenities. We felt right at home and already miss it incredibly. Thanks for setting the bar of all-inclusive resorts high – it'll take a long time to top this! Can I go back to The Bahamas already?!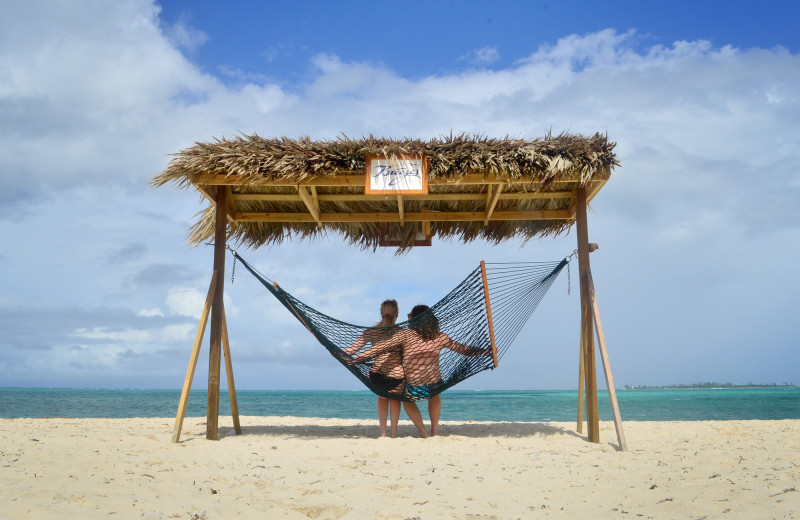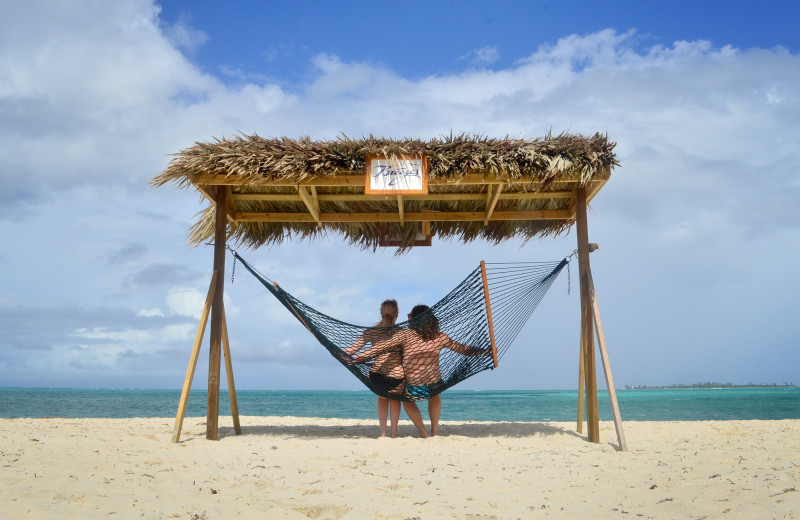 Want to make the most of your resort stay?
Check out these all inclusive tips and tricks!
Ready to visit The Bahamas? Pin this for later!