Girls Love Travel… and Wye Marsh!

A few weeks ago I stumbled upon this fabulous group called Girls Love Travel on Facebook where women from across the globe come together for our mutual love of wanderlust. With over 20,000+ members and counting, no matter where you travel you're bound to meet up with at least one of the lovely ladies of the group! Sometimes we make fate happen by planning meet-ups, which happened on Saturday! A few of the Girls Love Travel Ontario girls got together for some quality time with nature at the Wye Marsh Wildlife Centre in Midland, on the coast of Georgian Bay in Simcoe County.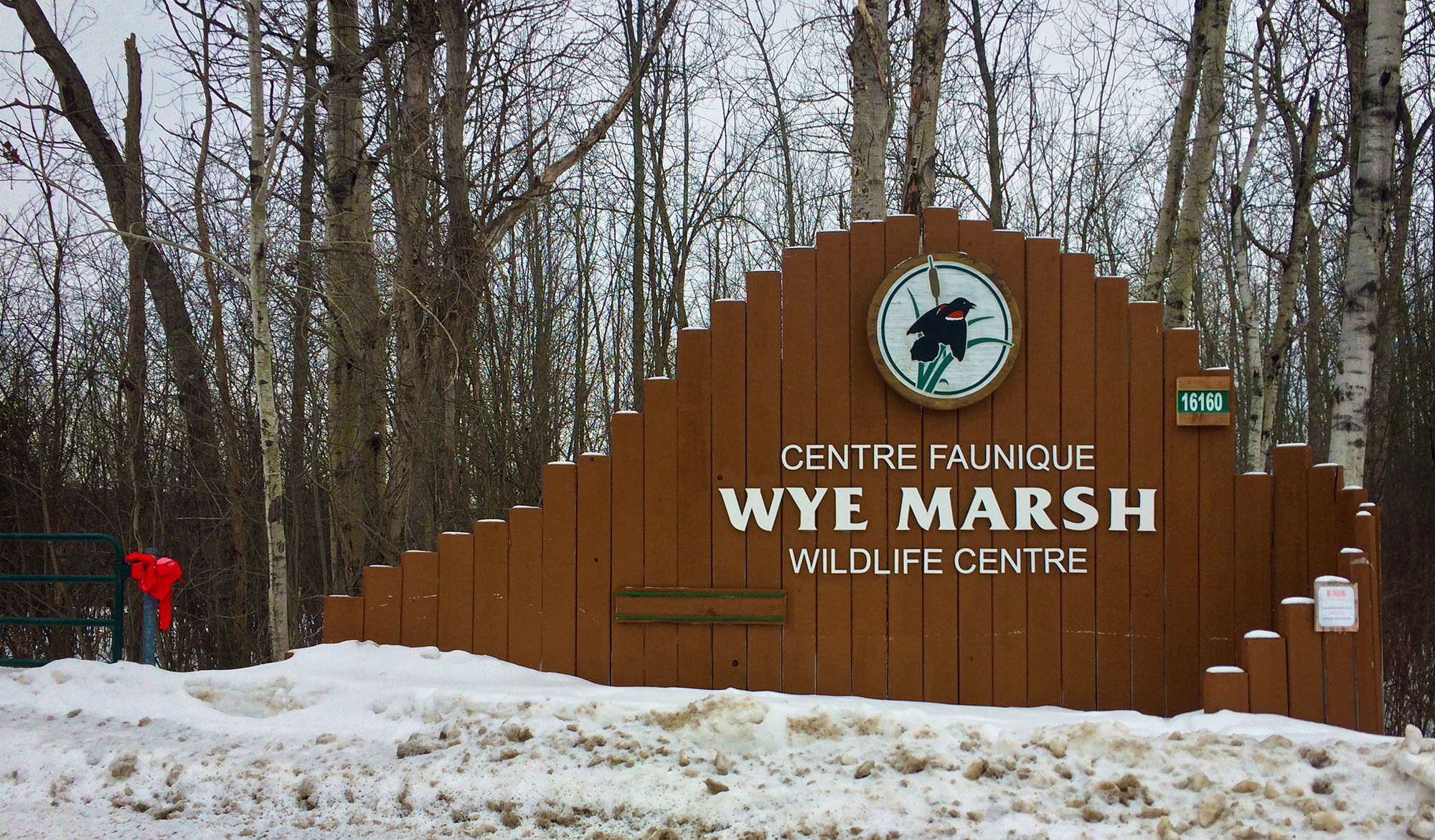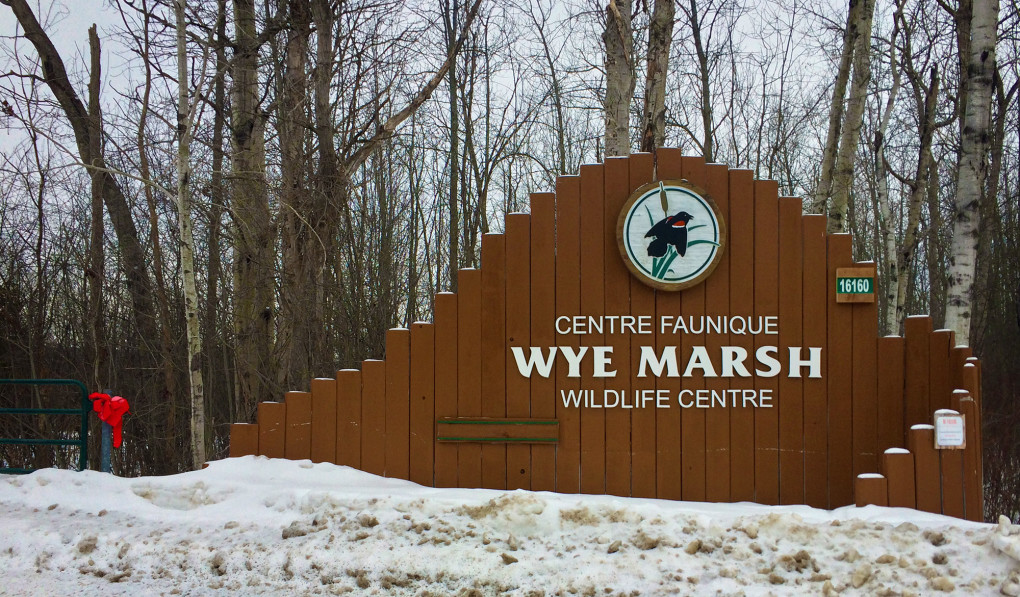 Spanning 3,000 acres of wetlands, Wye Marsh is a nature reserve on Environment Canada property but managed by the Friends of Wye Marsh, a non-profit charitable organization that keeps the wetlands in tip-top shape for people like me to enjoy! The area is great for both kids and adults as they offer guided eco tours, excursions, and camps for kids. Entrance is (not including tax) $11 for adults, $8.50 for students and seniors, $8 for kids (free if they're under 3), or you can pay as a family (2 adults, 2 children) for $30. They also have a variety of equipment rentals including cross country equipment and snowshoes which can be used on a number of trails throughout Wye Marsh. We rented snowshoes for the day, where you can either rent the traditional wooden ones for $5+tax, or $10 for the modern style. For this adventure, we decided to go modern, threw them on and hit the trails!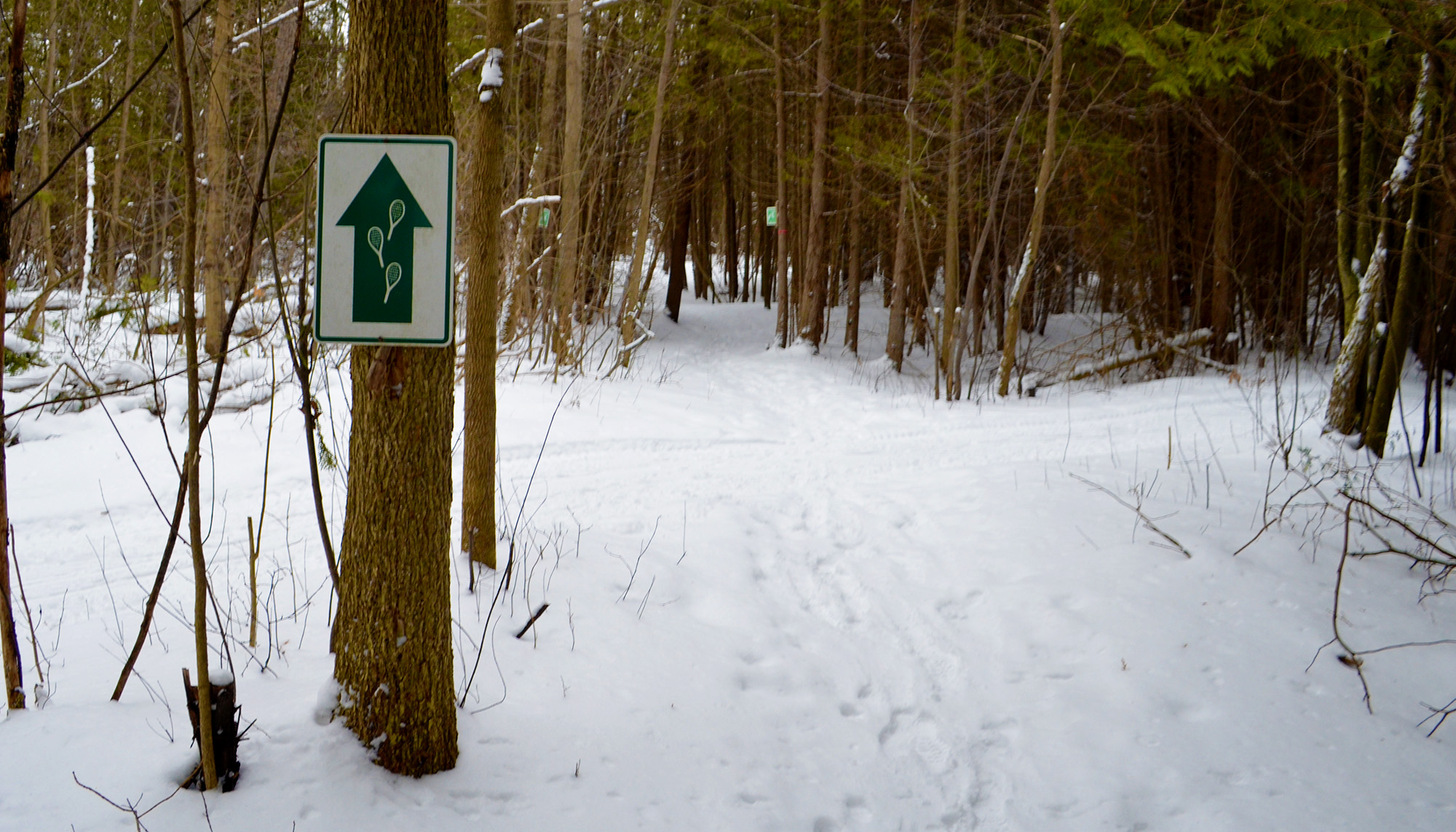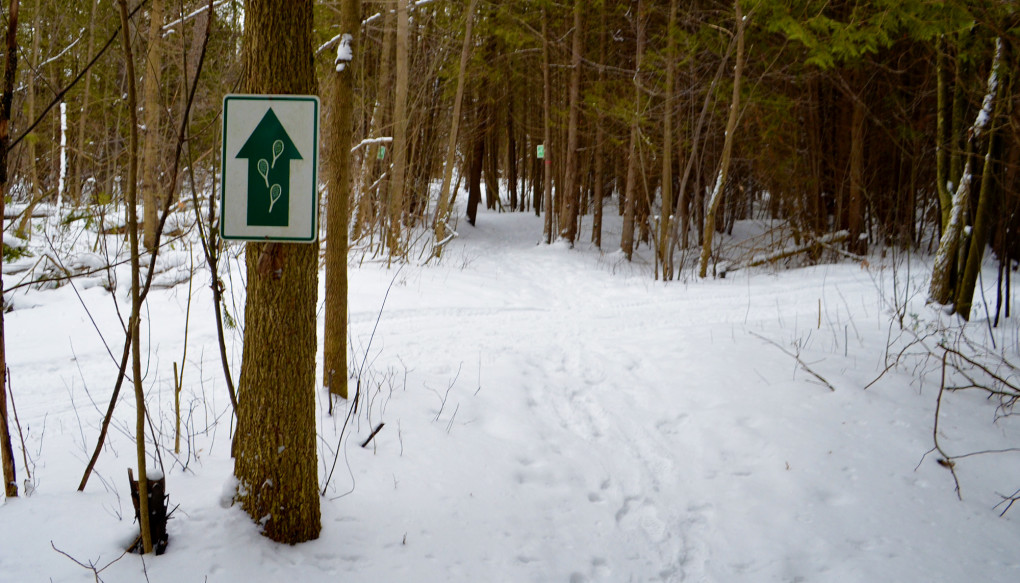 One thing Wye Marsh is very well known for is that it's home to a Trumpeter Swan Rehabilitation Centre, which was first established in 1989. These swans, despite being native to Ontario 200 years ago as discovered by archeological evidence, had practically become extinct. It wasn't until the rehabilitation centre was established that the population began to flourish again, and now you can hear their hilarious banter throughout many areas of Wye Marsh. However, winter is the best time to see them as they congregate to look for possible mates, as well as socialize with each other. Check it out as they honk and bob their heads together!
[evp_embed_video url="http://ivebeenbit.ca/wp-content/uploads/2016/02/97_Swans.mov"]
The swans aren't the only feathered friends you can make in Wye Marsh as many birds call it home. Although one is a little more friendly than the others… the Chickadee! They are so social that they'll eat out of the palm of your hand! I suggest bringing your own bird feed (thanks again Steph!) but if you don't, not to worry! Remember to bring a quarter as you can purchase some feed just outside the main building from a dispenser for 25 cents.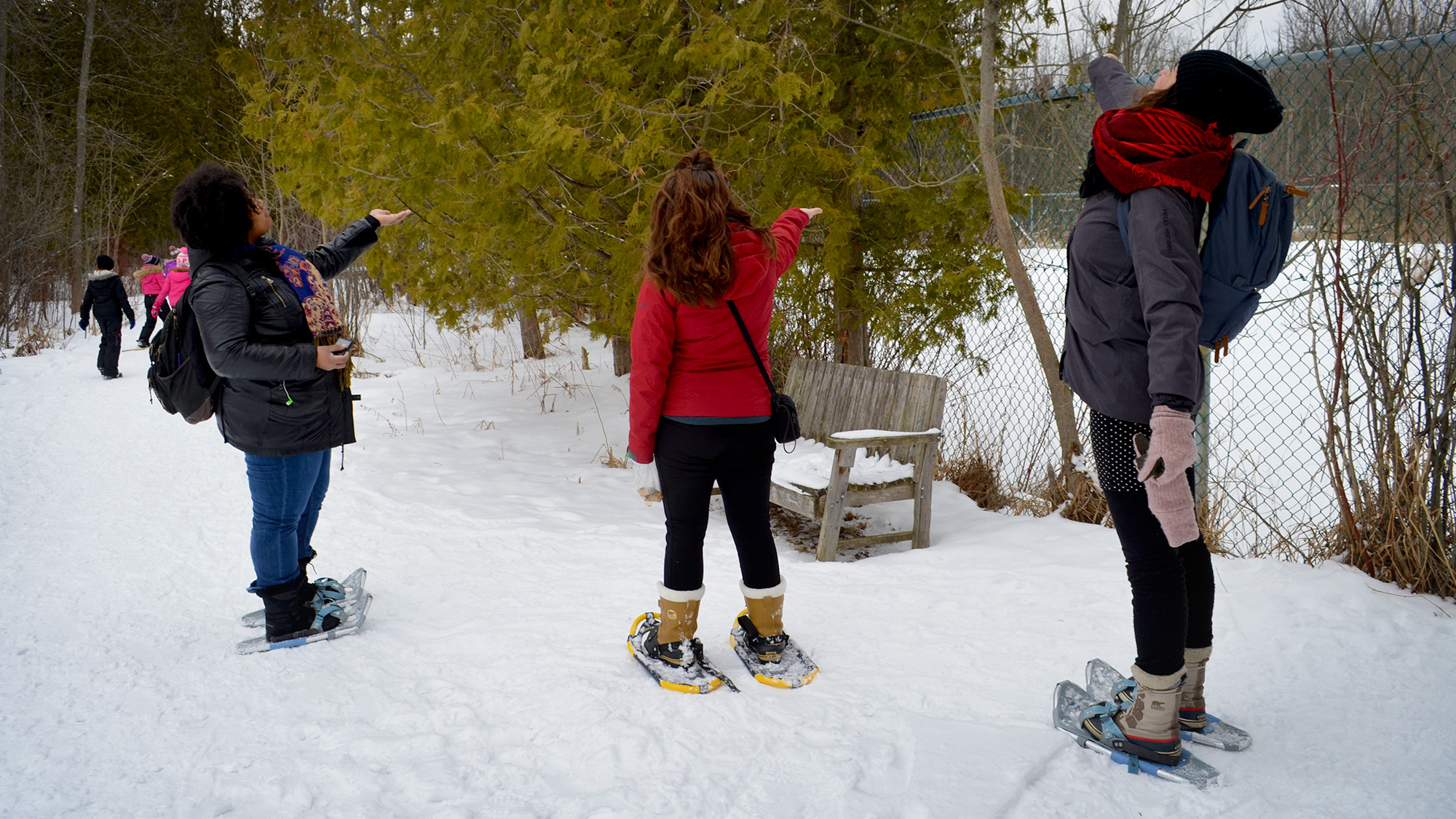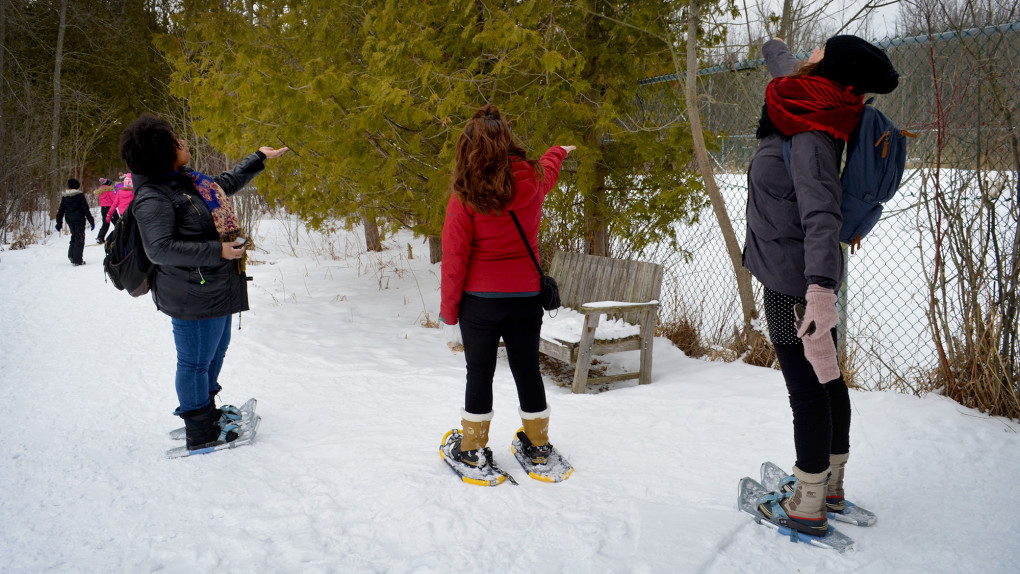 Throughout the park, if you hold your hand high and stand really still, the Chickadees' curiosity will get the best of them (as well as their hunger) and into your hand they'll fly! We tried a couple different places, however I suggest trying at the top of the observation tower near the boardwalk. That's where we had the best luck! If you want to get a picture, make sure you have your camera ready (maybe even set to burst mode) as the little birds are quick! Took some time but I was able to snag this shot of these adorable little guys! Side note: I ADORE Chickadees! They've been my favourite bird since I was young! It took everything I had not to squeal like a little girl with joy!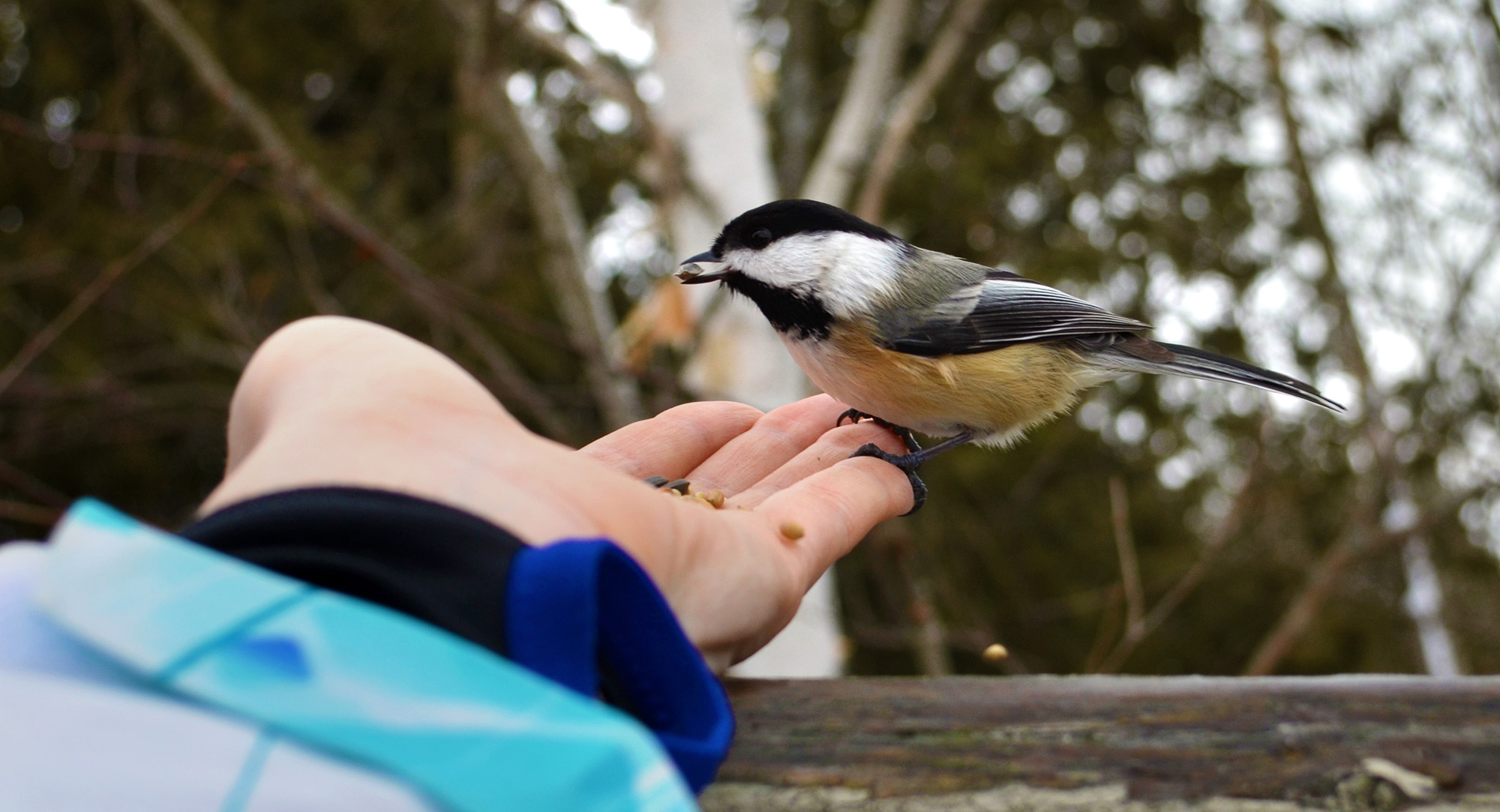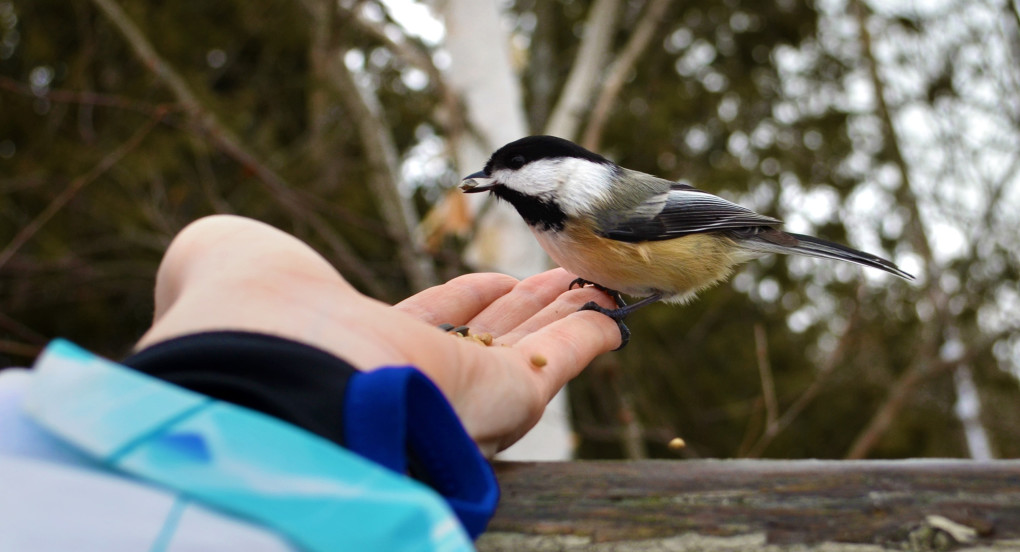 After all that excitement, you probably want to hear about the trails! The area has a few, both for snowshoeing and cross country skiing, that span the park. The most popular is the Woodland Trail, which you need to be careful with! Either our group was just awful with directions or the trail is magical (we opted for this choice) because we ended up getting lost and not doing the trail twice but THREE times! After this however, we dubbed ourselves the Woodland Warriors since after three times you pretty much master the trail… right?
Even if you get lost numerous times, make sure to check out the view from the top of the observation deck. Not just to say hello to the Chickadees, but to check out the sensational view! You can see clear across the wetlands and the beautiful building that is Sainte-Marie Among the Hurons. Just be careful going up and down the stairs as they're extremely icy and treacherous!


Overall the GLT Ontario ladies had an absolute blast at Wye Marsh. It's a great place for a day trip, and if you're looking to stay longer there are plenty of other trails nearby, including the Trans Canada Trail! Although, I suggest not leaving Midland until you grab something to eat. Suggested to us was the Explorer's Cafe, a restaurant run by two travellers who now share their knowledge of culture through cuisine. A little on the pricier side, it doesn't open until 5pm and is closed Sundays and Mondays. Seeing as we were famished at 4pm, the Explorer's Cafe will have to wait for another adventure, and we opted for the place next door called the Cellerman's Ale House. They have a great selection of pub food, however go for their BBQ Burger with a side of their pub sauce. Made in house, it is nothing like any other dip out there as it has a complex mixture of tangy, smokey flavours combined with a hint of asiago cheese and who knows what else! Between it and the burger, you will be satisfied beyond belief with the delicious flavour and portion size! We were all so hungry we couldn't be bothered to take any photos, so that'll have to wait… yes, I'll be back for that delicious burger next time I'm in Midland. My mouth is already watering!
Thanks for the lovely day ladies! It was definitely worth the 5 hours of driving that day to meet such fantastic people and explore more of our lovely province! Psyched for where our next meet up will take us!