Local Eats [ KW ] :: Harvest Moon

To be honest, moving back to the Kitchener-Waterloo area had me a bit stressed at first. By the end of my on-and-off five years of university, I had about enough of KW. I was nervous that those feelings were going to bubble up to the service and have me pulling my hair out. Almost two months in and I'm happy to report my hair is intact, and I've rekindled my love for the area. Kitchener-Waterloo is privileged to have a huge entrepreneurial spirit, meaning you see a lot more single shops and restaurants as opposed to chains. Moving back not only means I get to haunt all my favourite local spots, but try new ones! Taking advantage of a coupon (the best excuse to eat somewhere new), Robin and I decided it was date night… at Harvest Moon!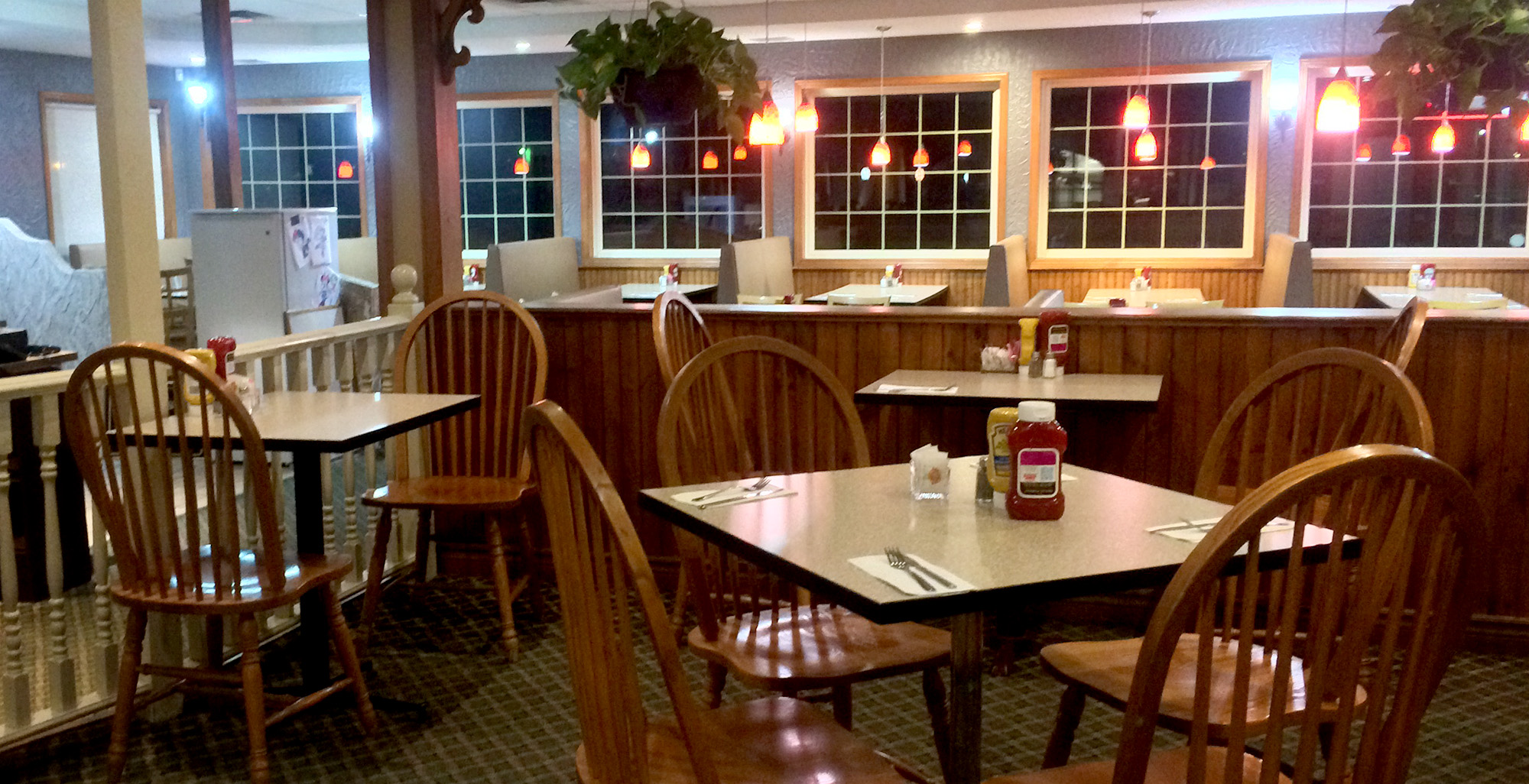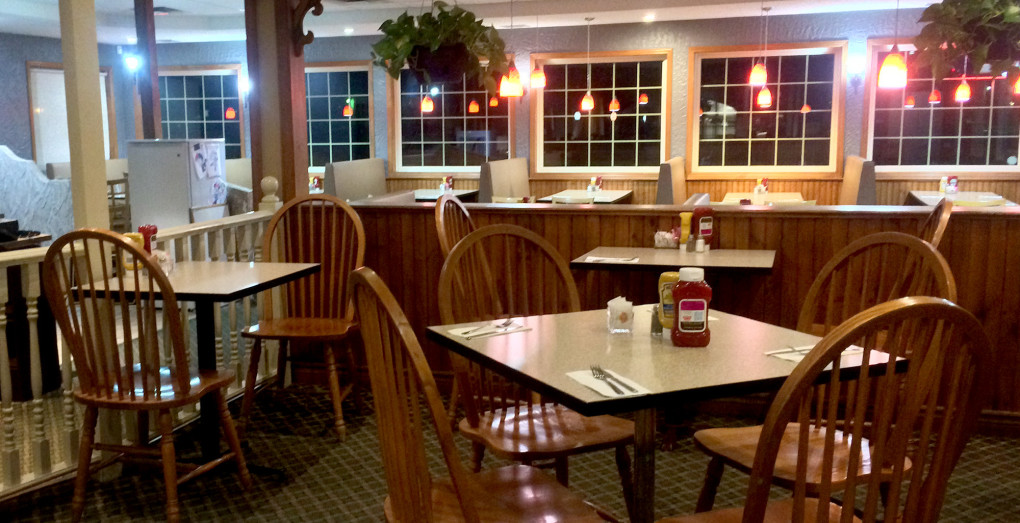 An adorable diner-style restaurant on the outskirts of St Jacobs, Harvest Moon has been around for quite some time. Despite studying in the city for 5ish years, I never went to the restaurant… or St Jacobs for that matter. I'm a little embarrassed at that fact! Better late than never though, right? This cute little diner serves up some great meals for reasonable prices, and the portions are HUGE! My meal was easily dinner and lunch the next day… with me ending up stuffed both times. Harvest Moon has the North-American classics like fish and chips, steak and mushrooms, as well as a variety of wraps, pastas, and sandwiches. However, I'd suggest shying away from those and going for their speciality – Greek and Mediterranean dishes. I had their Gyro Dinner ($13.79 + tax & tip), and it was to die for. Hands down the best Greek salad I've ever tasted, and under the pita the plate is full of rice and potatoes. There is so much flavour in the dish, it'll have you wanting more even though you're about to burst!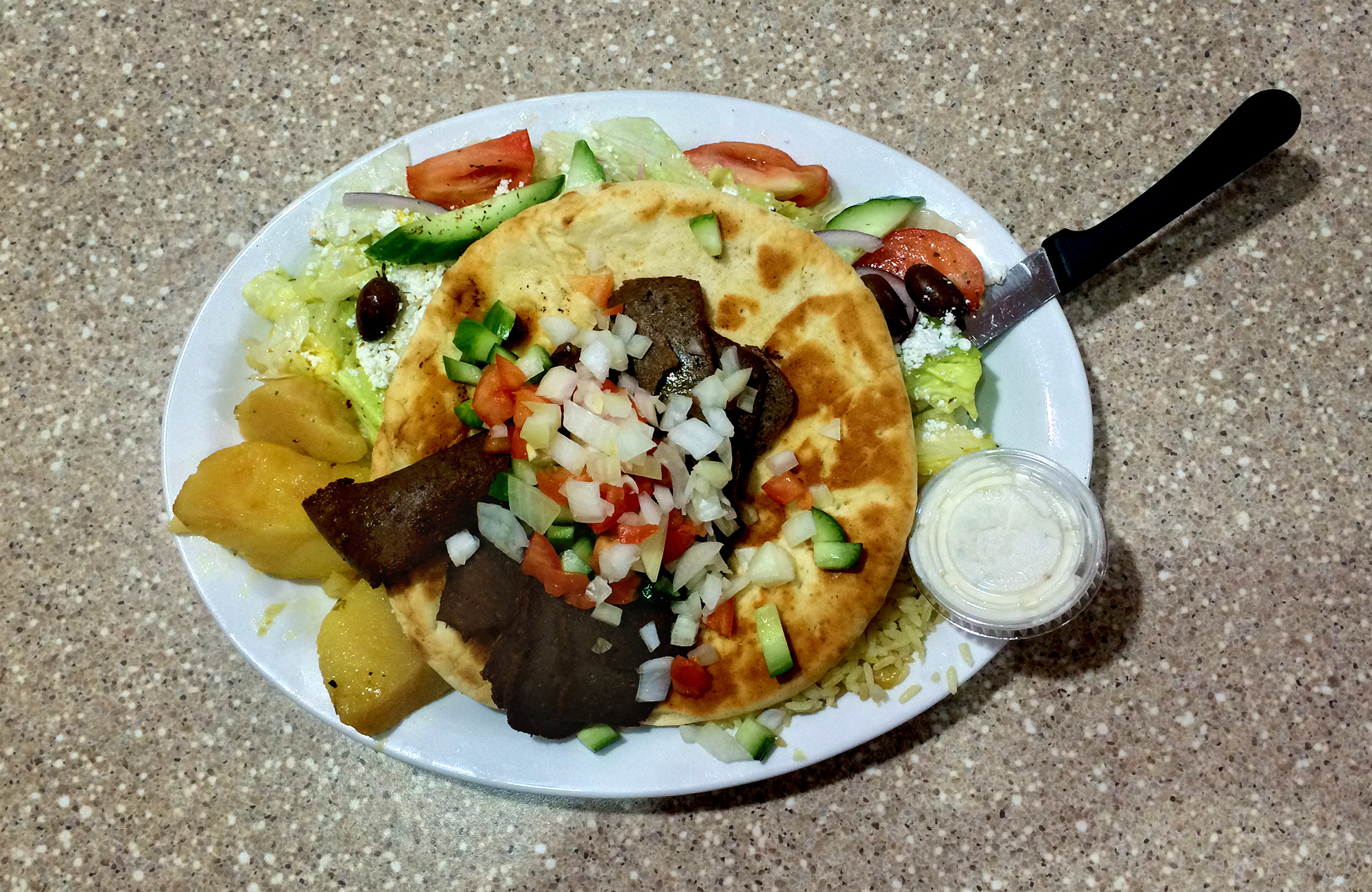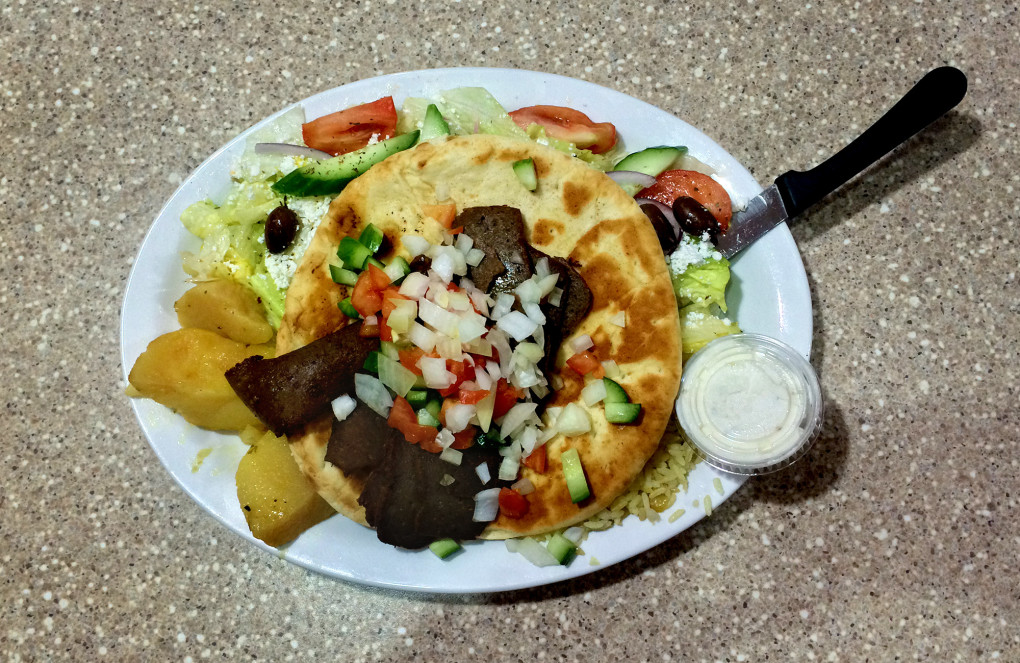 If Mediterranean food isn't really your thing, then I'll suggest one other dish that you MUST try at Harvest Moon. Everyone likes fries, right? What about poutine? Well I've never heard of this anywhere else, but take a bite of their Italian Poutine! They replace the gravy normally found in poutine with a flavourful Bolognese meat sauce, then top it with shredded cheddar cheese. It's quite delicious and a great appetizer to share before digging into your main dish!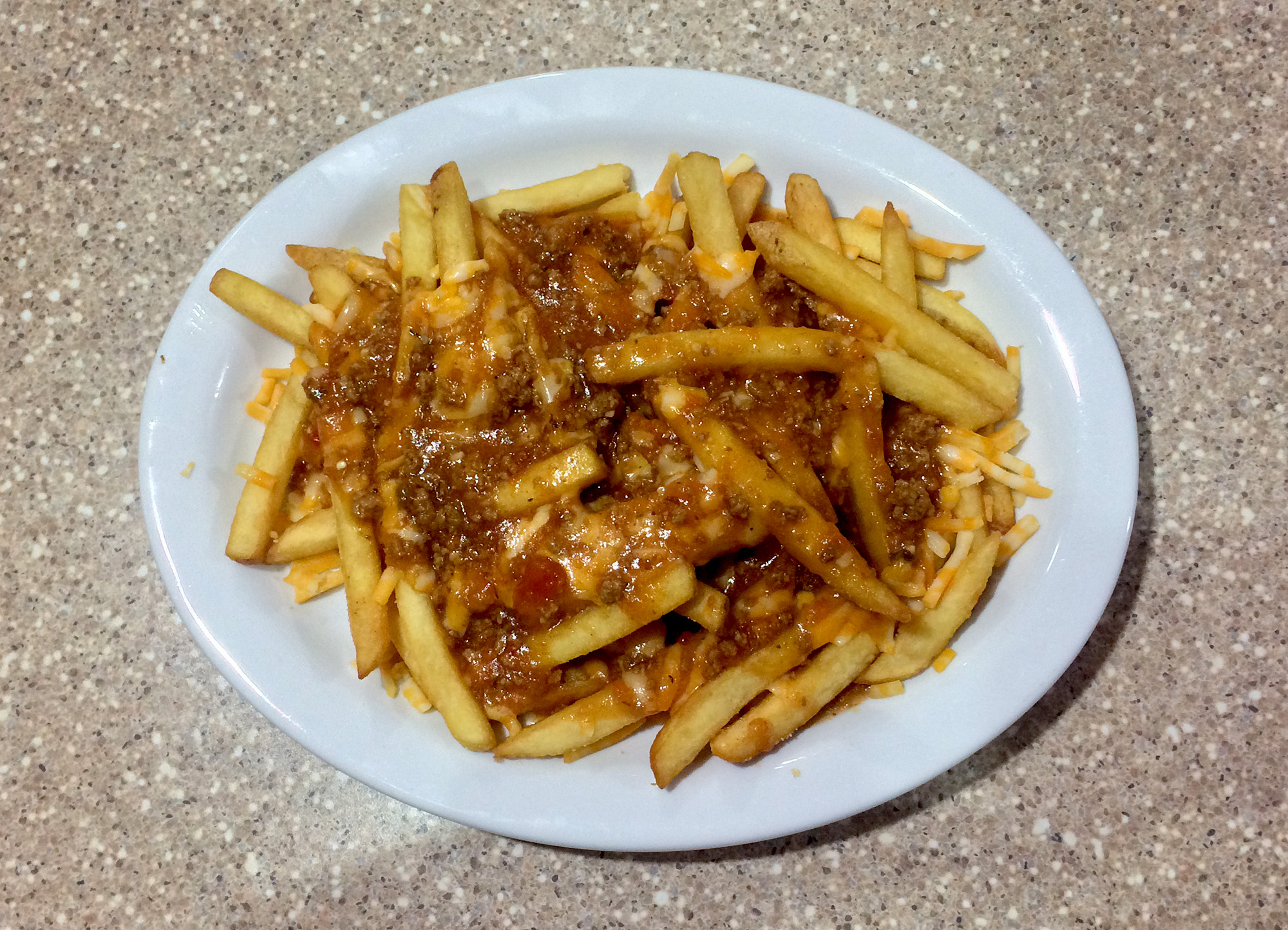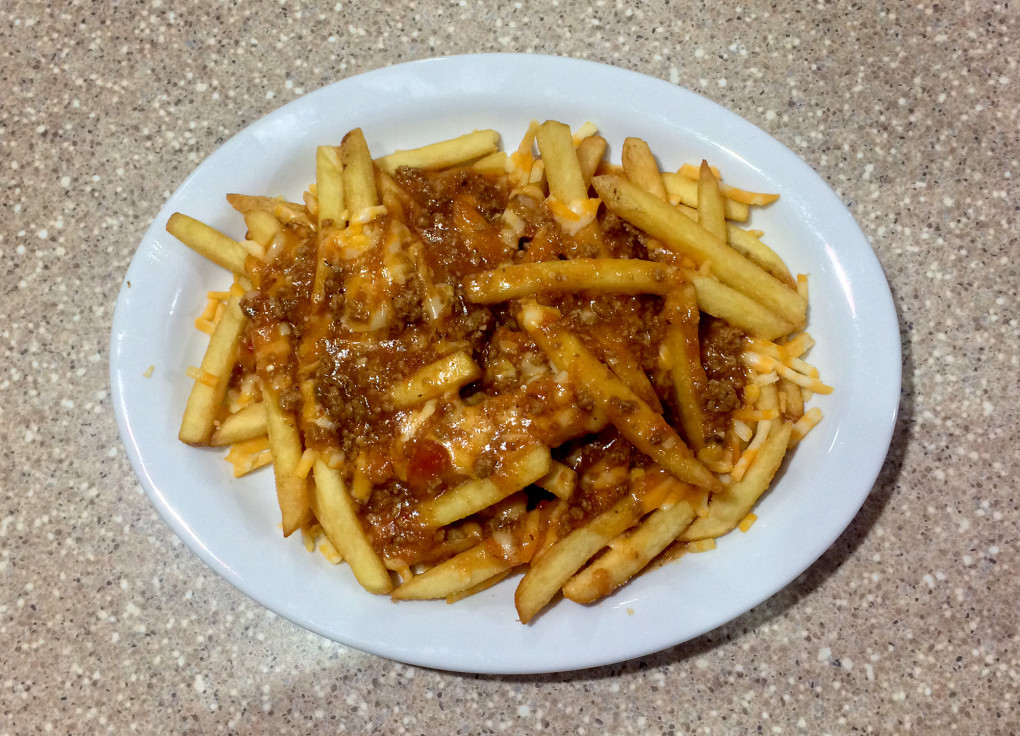 Our bill in total (with a $5 off coupon) came to $40 tax and tip, which is stellar for the quality of the food, as well as the sheer amount of it! Not bad when you have lunch ready for the next day as well! Harvest Moon also has daily specials, along with breakfast specials served every day until 11am. One thing to be careful of is that it closes fairly early at 7:30pm Sundays and Mondays, and 8pm the rest of the week. So next time you head towards St Jacobs, I'd suggest refuelling with some hearty local eats at Harvest Moon!