Local Eats [ Grey County ] :: The Cheese Gallery in Thornbury

The Cheese Gallery is as amazing as it sounds. Who doesn't love cheese AND looking at handcrafted artwork? The two go hand in hand – why do you think there's cheese at every art show opening? I had the pleasure of indulging at The Cheese Gallery during my winter adventures with Grey County Tourism. Let's just say, I'm glad I know about it now but I'm still wondering where The Cheese Gallery has been all my life!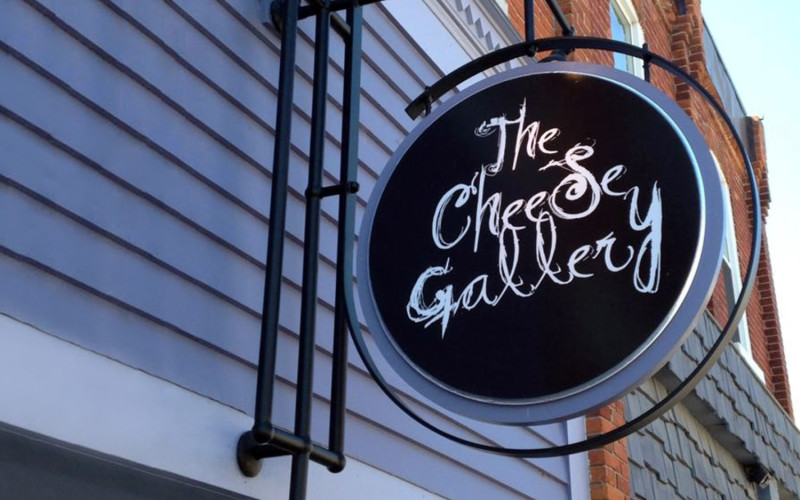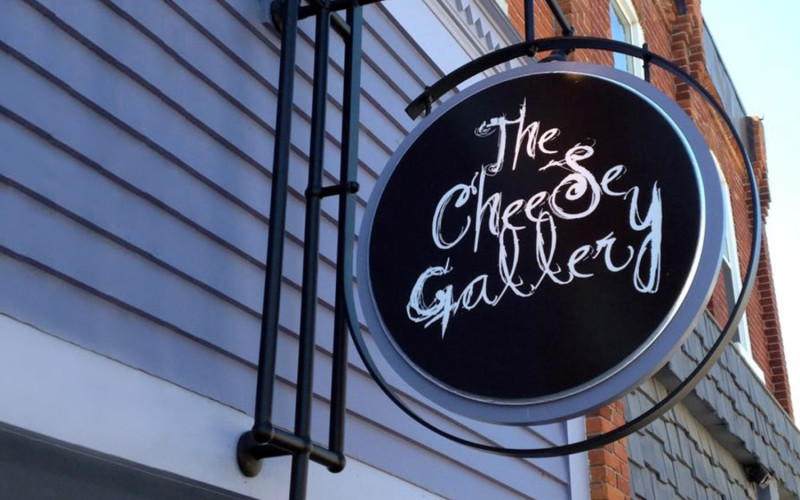 You'll find it nestled in the town of Thornbury which is in the heart of the Blue Mountains. Not to be confused with the Blue Mountains of Australia as I'm talking about the Canadian Blue Mountains where ski enthusiasts flock to in the colder months. Some of our Olympians even found their beginnings here! You might also know the town as it's the birthplace of our delicious winter apple, the Red Prince. Thornbury is the only place in the world it's grown! But I digress, you didn't come here to read about apples… but if you did, my Grey County autumn guide is what you're looking for!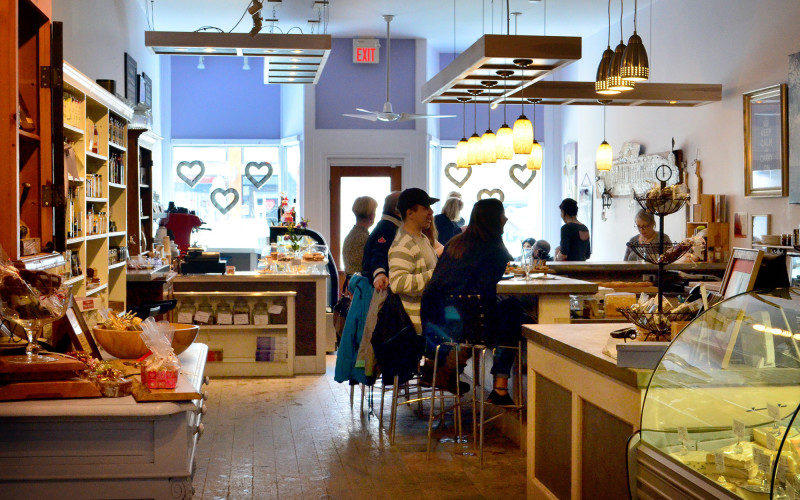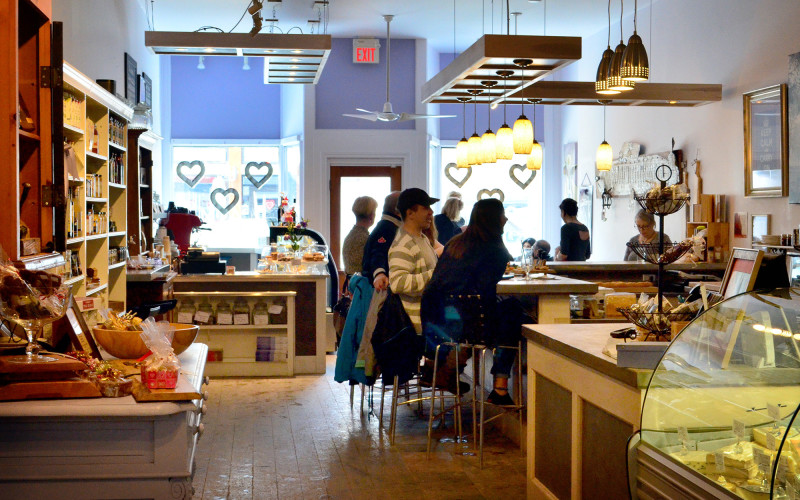 If you haven't guessed it yet, The Cheese Gallery is a cheese lover's DREAM! Your eyes will pop when you witness the variety of cheeses as you'll find over 50 of them! While some are locally sourced, others come from far and wide to ensure their amazing flavour. The Gruyere? From Switzerland. Parmesan? All the way from Italy. The Gouda? …you catch my drift.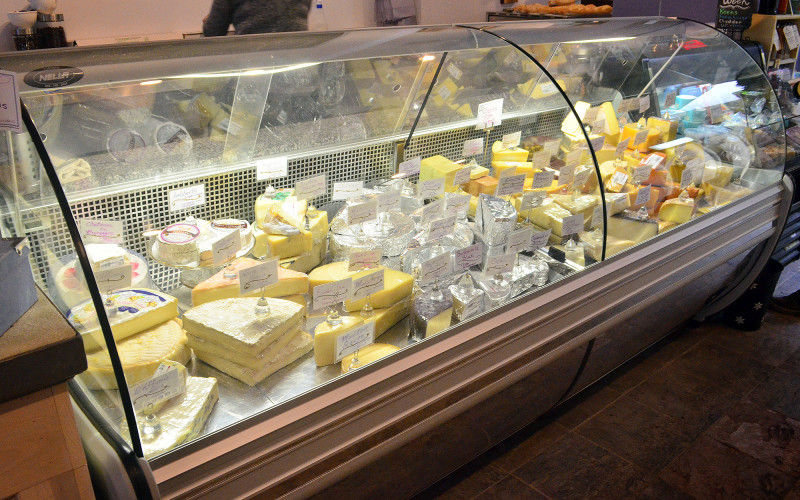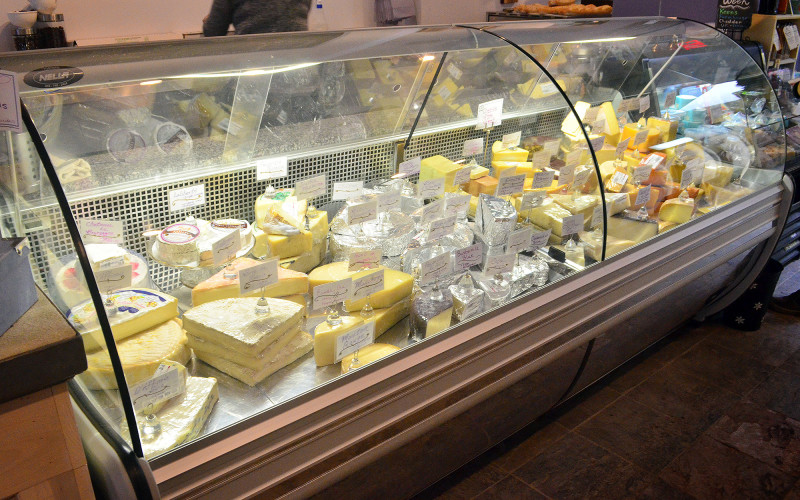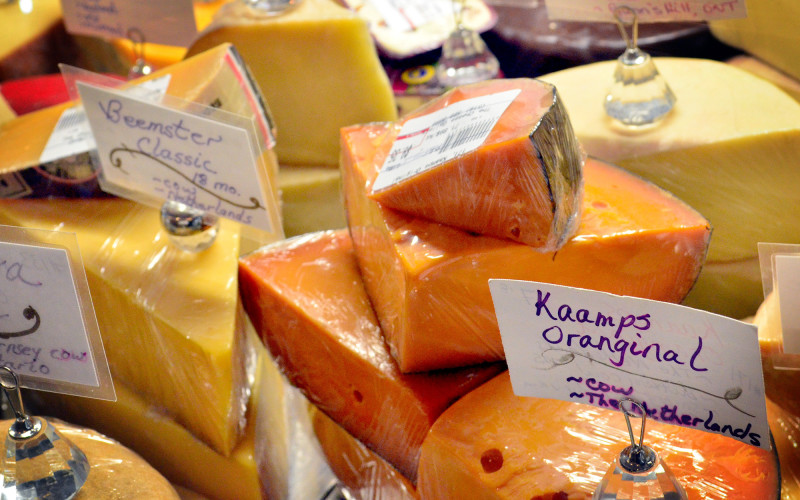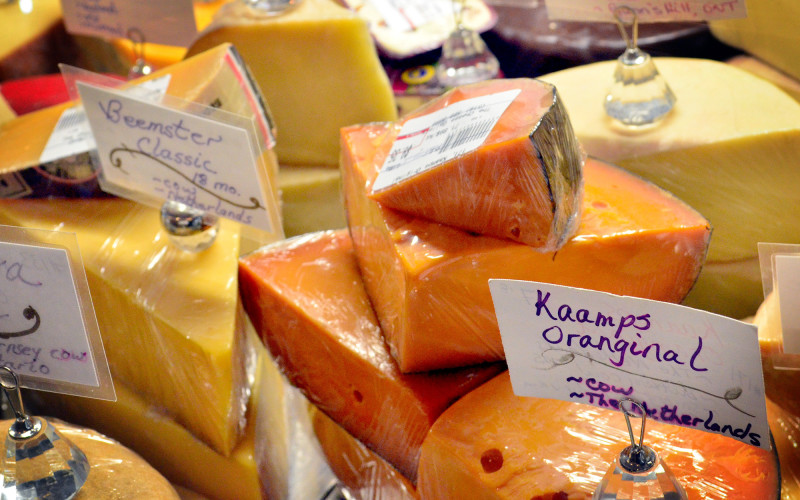 You can indulge in a cheese tasting board along with a homemade French onion soup, or go with the classic – a grilled cheese of course! Although if you're going to have anything, hands down try the grilled cheese of the day. Variety is the spice of life after all! Fortune had it that their daily grilled cheese when I visited was a Raclette and garlic jam combo… and boy was it to DIE for! I still dream about this amazing sandwich! If their sandwich choices ever include Raclette or garlic, you'll regret not having it. Trust me on this one!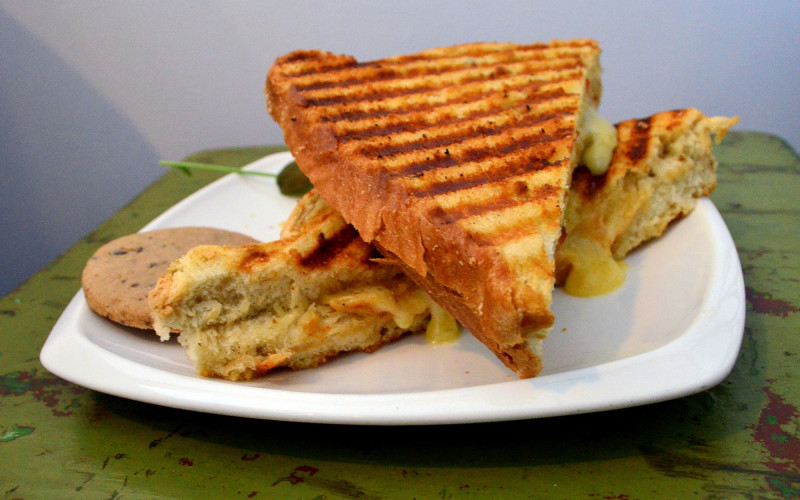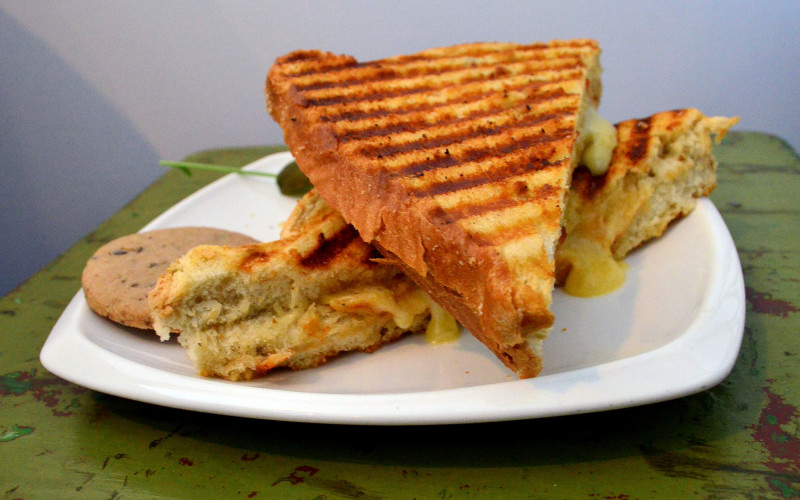 Another thing you have to try (especially on a winter day!) is their amazing Meredith's Ginger Elixer Latte. I'm honestly not a fan of ginger, but this drink won me over. A frothy cup of heaven with a small bite of sass at the end, it will warm you up on the coldest of winter days. Oh, and you MUST get it with a homemade marshmallow from Marsh Street Sweets. Honestly, there's a reason why it's on my epic list of 150 bucket list experiences you have to try in Canada – it's THAT good! Also, don't forget to grab a bottle of Meredith's sweet nectar on your way out. No matter the season, these elixirs will pair perfectly in any drink.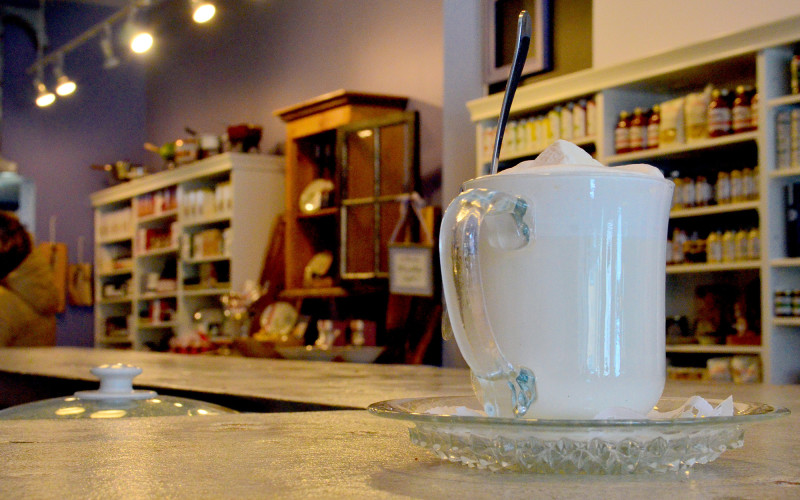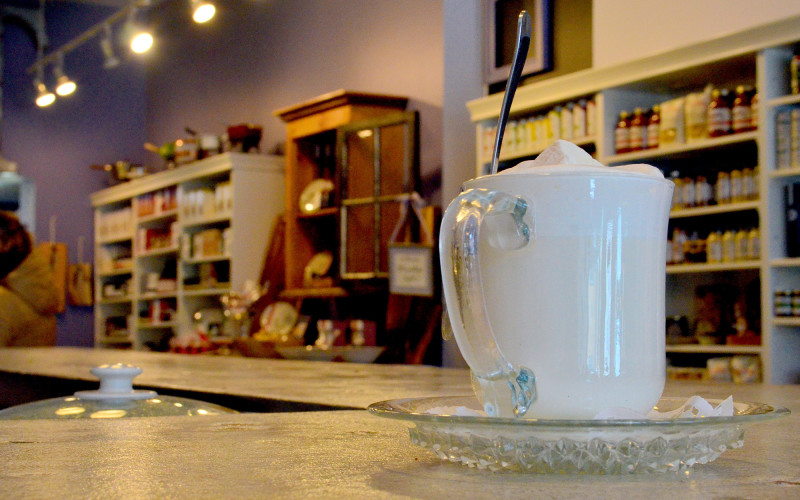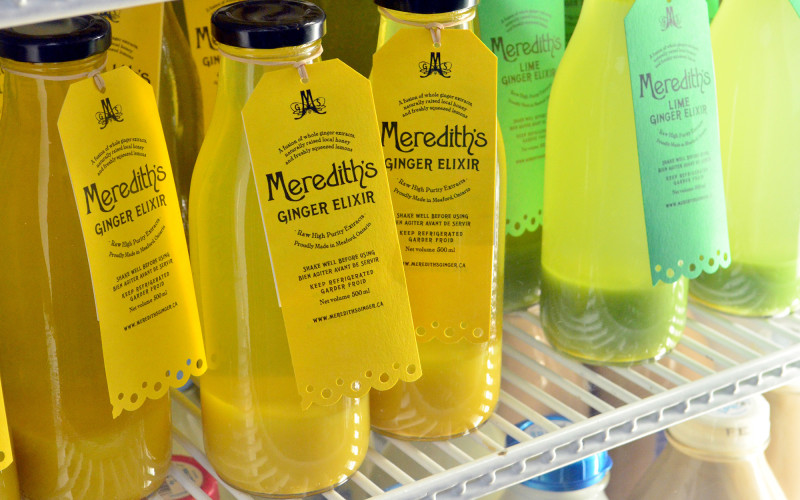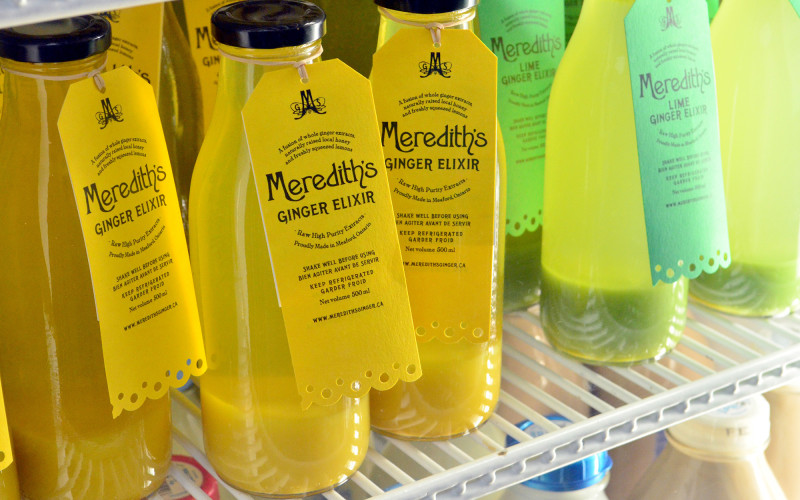 The Cheese Gallery is an amazing local gem in the heart of Grey County. Although if you're hoping to stay a while, I'd suggest avoiding peak hours. There's not a whole lot of seating room, and with décor as cute as this you'll want to stay a while! Sit and enjoy the ambience while indulging in delectable Cheddar, Parmesan, Limburger… you catch my drift. Oh, and that handcrafted artwork I mentioned? All sourced from local artisans. How amazing is that?!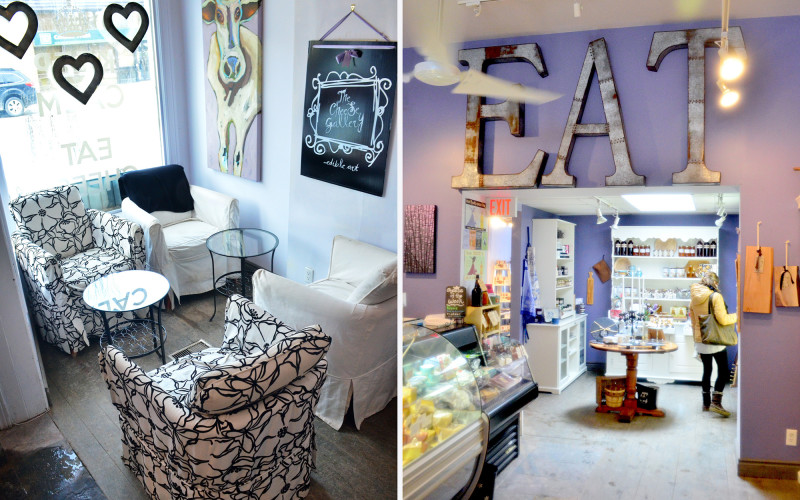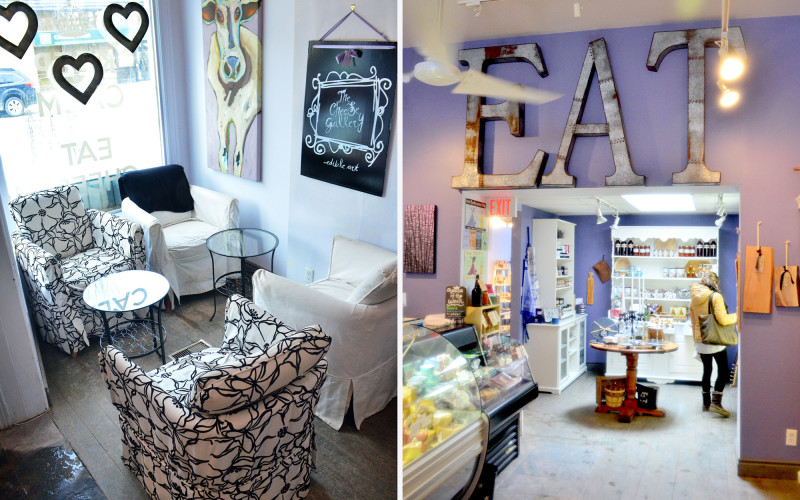 While there are lots of places to eat in Blue Mountain (yes, even a cheese shop in Collingwood), I highly suggest taking the short 20 minute drive into the town of Thornbury. Casey and her crew are absolute gems and will make this meal a highlight of your trip. Celebrating 7 years and counting, they're open daily from 8am to 6pm. I promise you'll fall in love with The Cheese Gallery's edible art!
Visit The Cheese Gallery
DISCLAIMER:
Another big thank you to Grey County Tourism for inviting me up to indulge in this amazingly cheesy heaven. A huge thank you as well to The Cheese Gallery for their hospitality and in making my expectation of a grilled cheese sandwich 100x higher than it ever was before. All reviews and opinions are my own.