Sleep Well at the Ptarmigan Inn Hotel in Hay River, NWT

The Northwest Territories is home to plenty of small, charming towns, including the town of Hay River. Whether you're heading north from Alberta to visit or looking to break up the drive from Yellowknife to Fort Smith, Hay River has plenty to offer. As you arrive from Highway 2, just a hop, skip and a jump off the road you'll find the Ptarmigan Inn. This centrally-located hotel is the perfect home base for your stay in Hay River!
Located just off of Woodland Drive in the centre of town, it's easily accessible from the highway as you arrive in Hay River. If you've been driving a lot like I was during my visit, you can relax as soon as you reach the hotel. There are plenty of restaurants and attractions that are walking distance of the Ptarmigan Inn so you can take a break from the wheel!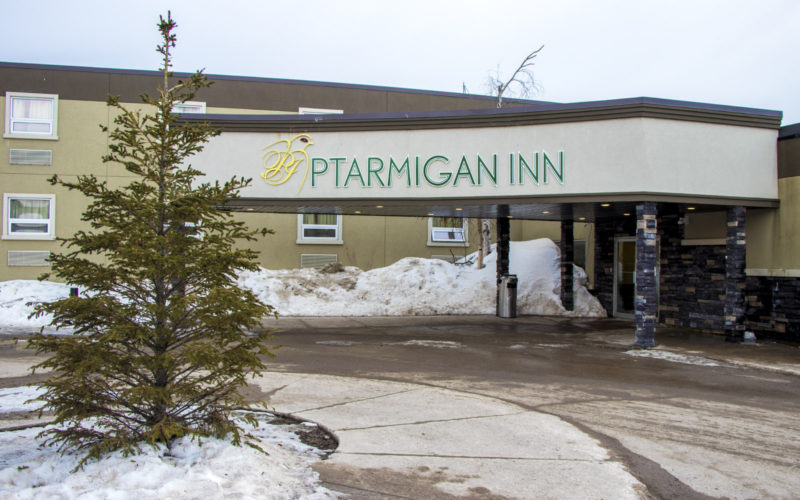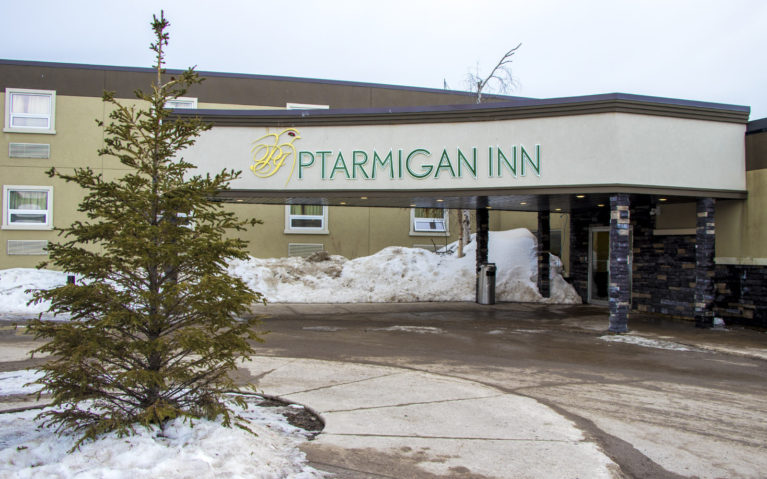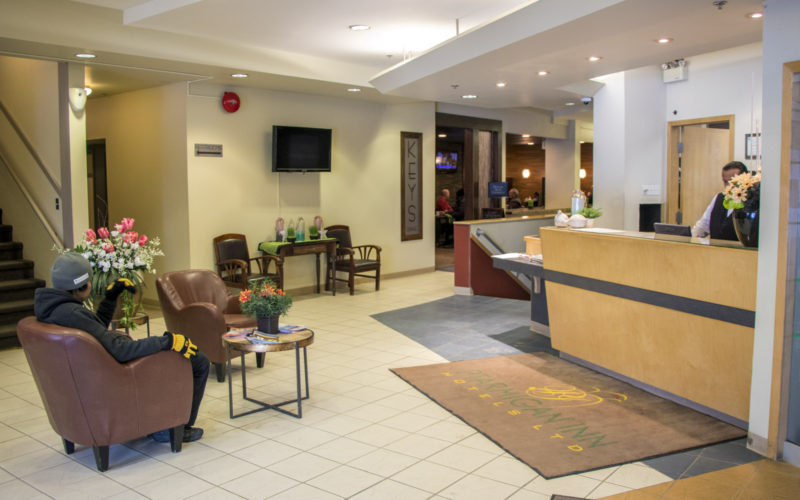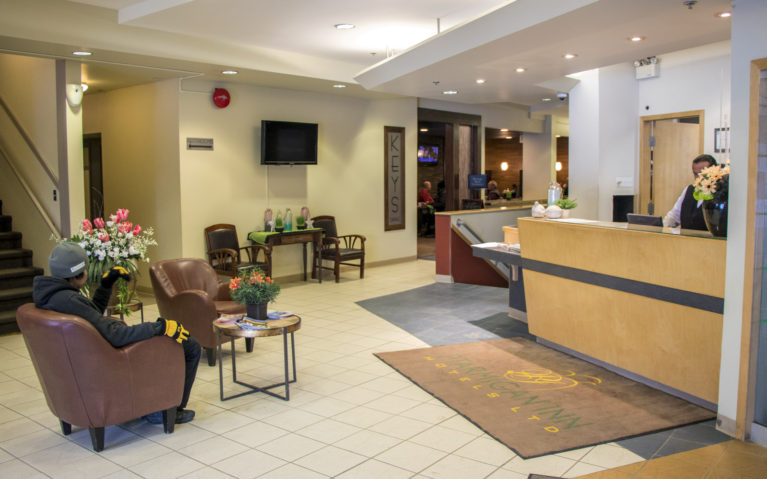 My Room at the Ptarmigan Inn
Checking in was quick and easy. I snagged a parking spot right out front and in less than 10 minutes of my arrival, I was in my room!
My home during this visit to Hay River was on the first floor in one of their standard double rooms. Inside I had a couch, workspace with desk and lamp and flat-screen TV. Perfect for balancing work and play!
Along with complimentary toiletries, there was a Keurig in the room which I took full advantage of. There was also an additional chest of drawers with some extra counter space. If you're someone like me who has quite a few toiletries, it's really handy! If you're visiting Hay River on business, each room also features an iron and ironing board so you can look your best for that big meeting.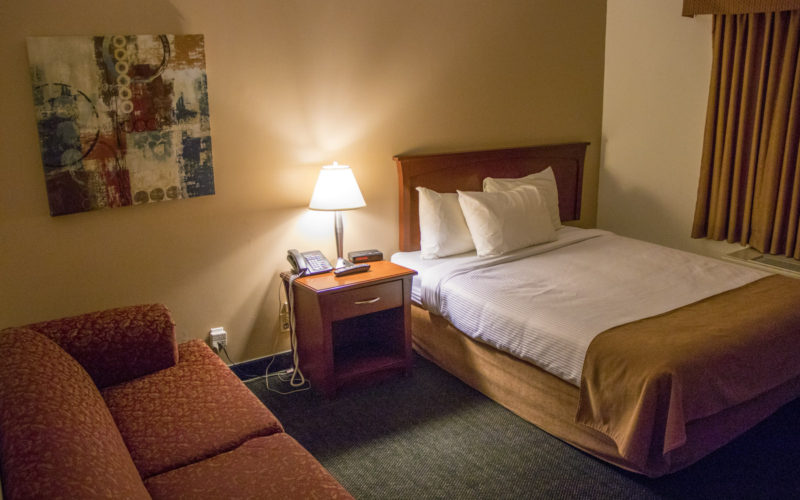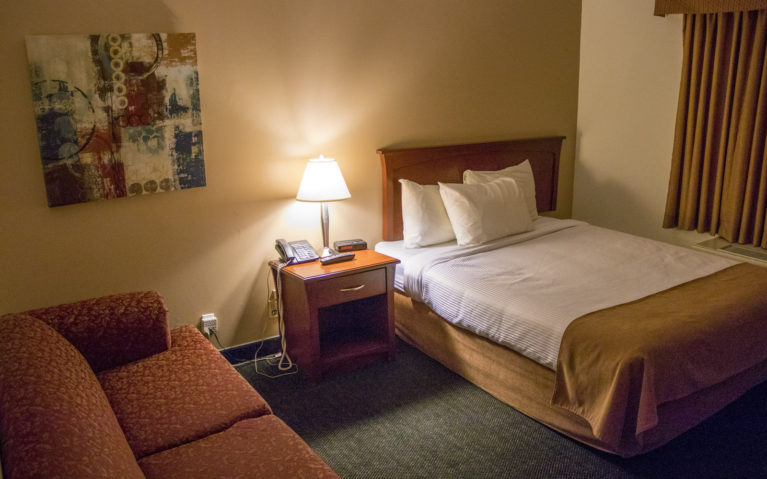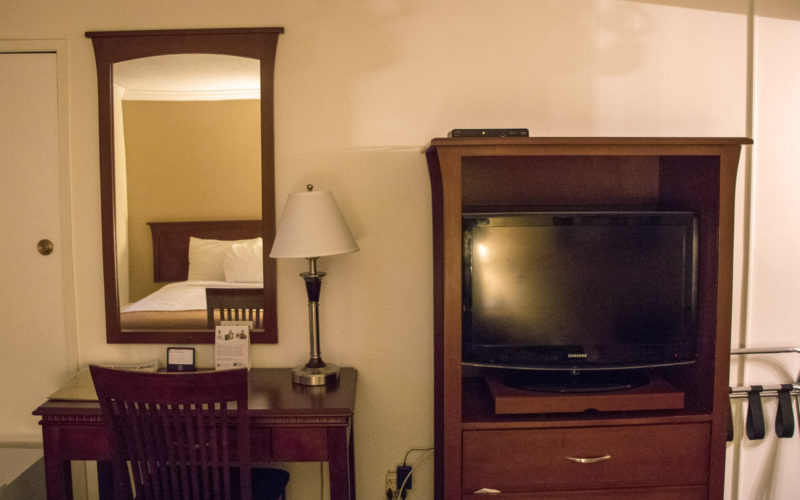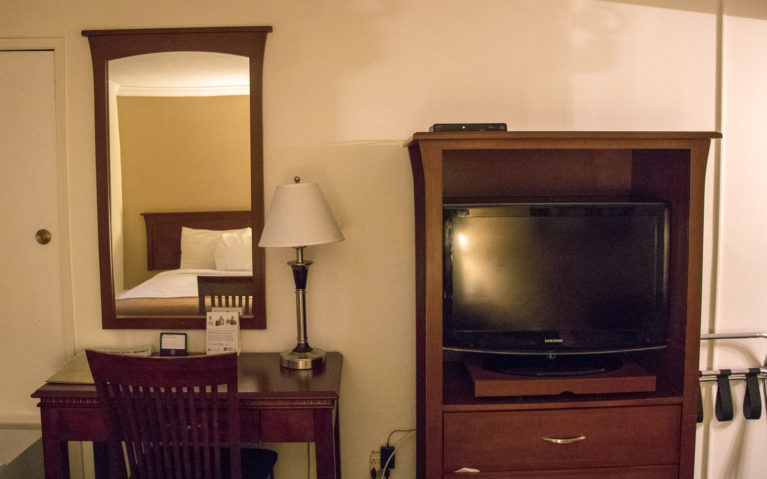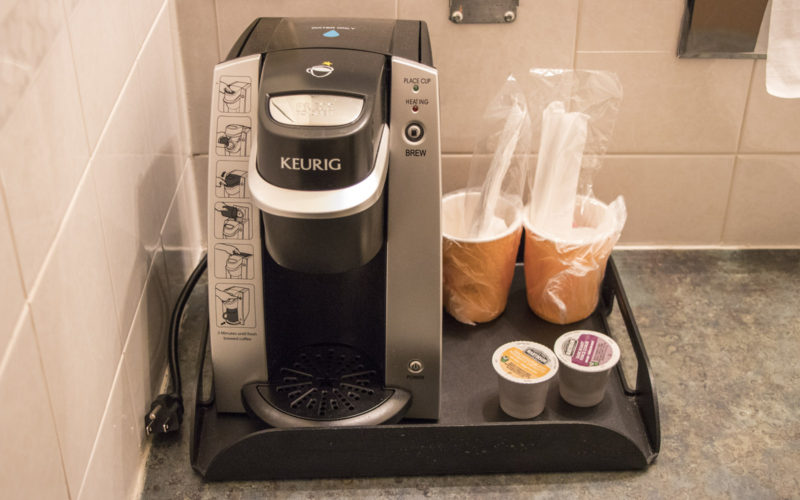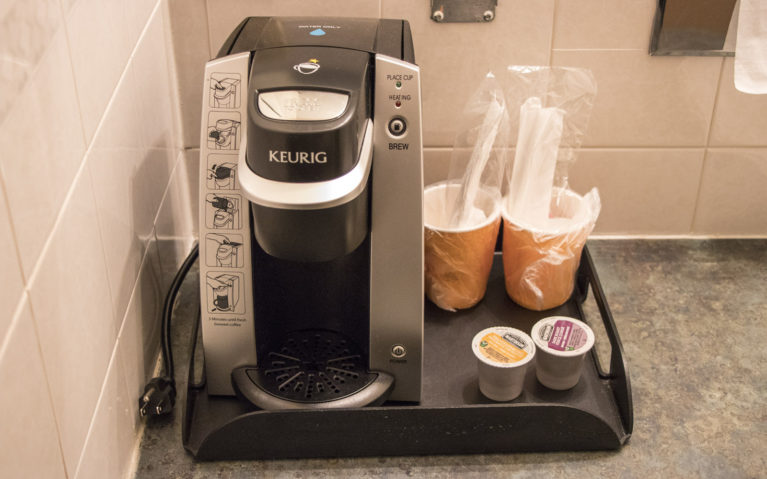 For those who are always looking to stay connected, there's free wifi throughout the hotel. Just get the password from the front desk upon check-in. You can always get another copy of the log-in like I did if you lose it. Twice. I'm sure I gave the Ptarmigan Inn staff a good giggle!
As you know, I'm quite the busy bee so the most important thing for me is a good night of sleep. My bed at the Ptarmigan Inn did not disappoint! I don't know if it was the cozy comforter or the perfect balance of squishy yet firm pillows, but I slept like a rock each night.
If you're someone who fancies a home-cooked meal while on the road, the Ptarmigan Inn offers suites with kitchenettes. Who said you couldn't have the comforts of home while you're away? Next time I stay I think I'll be opting for one of these! Click here to see what's available and book online.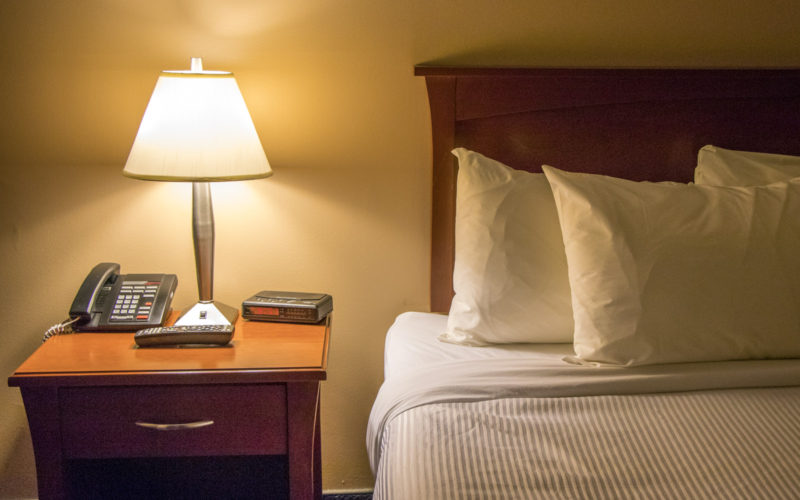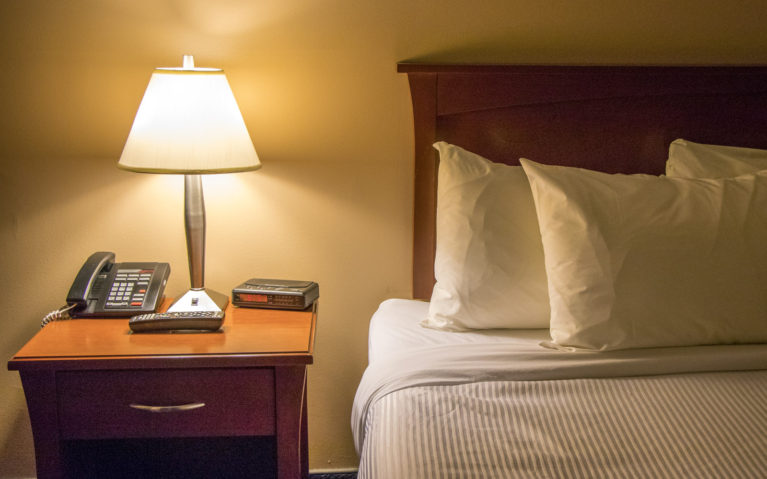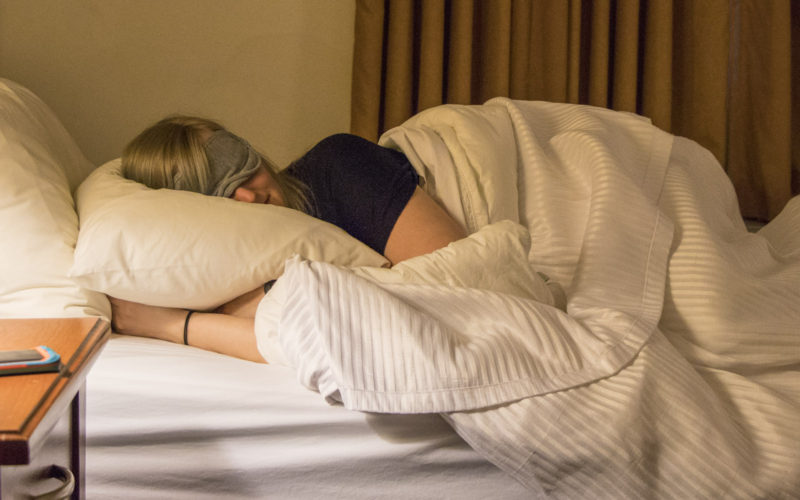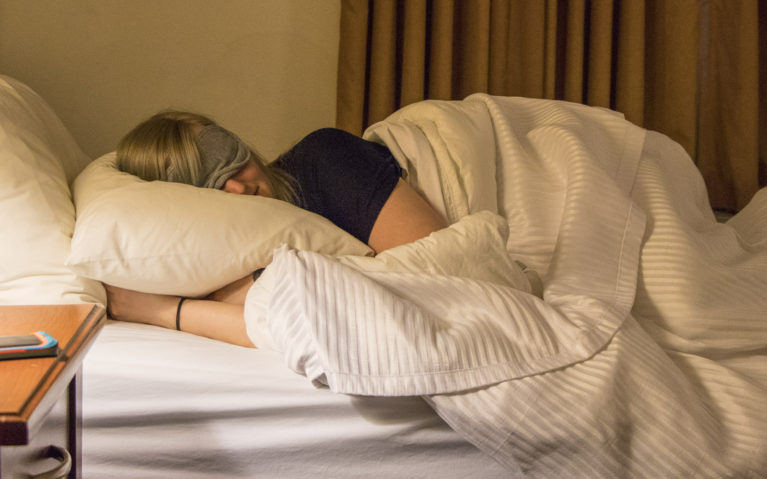 This Hay River Hotel's Amenities
You don't have to go far for great food! Connected to the hotel are two great Hay River restaurants.
Looking for a more upscale atmosphere and great eats to go with it? The Keys Dining is your answer. With a variety of dishes from hearty sandwiches to tasty pasta or even a juicy steak, you'll find something delicious here. There are plenty of weekly specials including all you can eat fish and chips fresh from Great Slave Lake on Tuesdays and Prime Rib Fridays. With a starting time of 6:30am on weekdays, it's easy to grab an early bite. I highly recommend their eggs benedict. It was the perfect way to start my day – and it came out fast!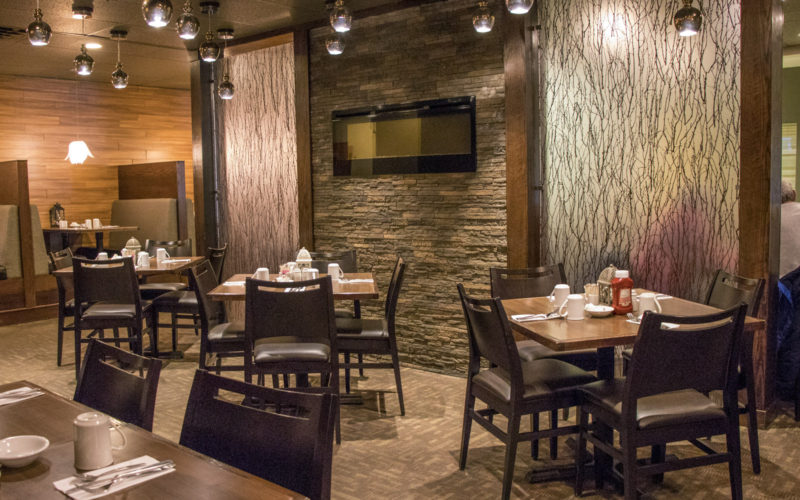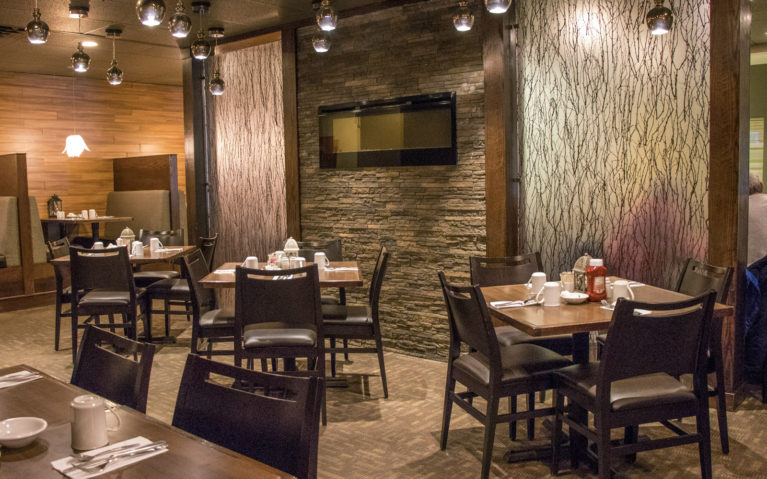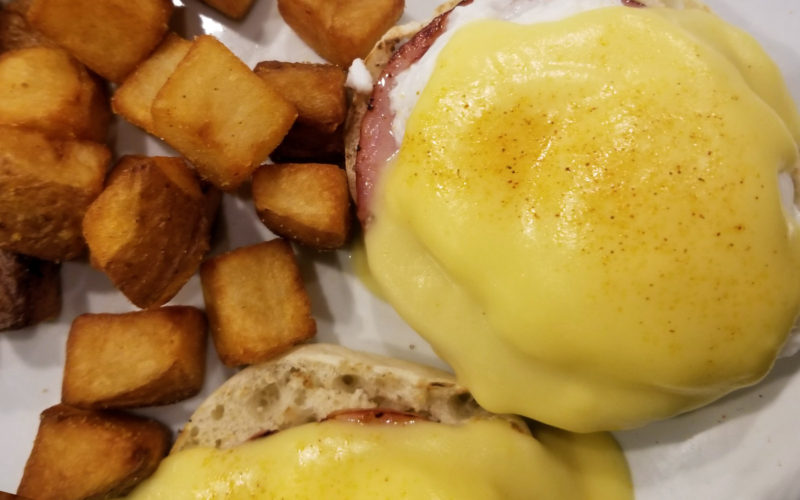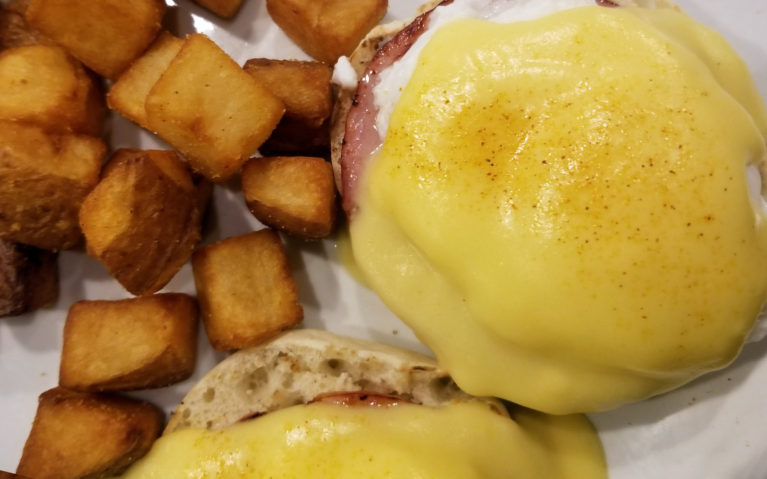 If you'd rather opt for something a bit more casual, head over to The Doghouse Pub. Opened in 2015, it's the perfect place to grab a bite while watching the game. Grab your friends and enjoy some of what are said to be the best wings north of the 60th parallel! If wings aren't your thing, I highly recommend the whitefish. Accompanied by a wide variety of seasonal veggies, it'll send you right into a food coma! The Doghouse Pub can also get quite lively with Thursday night karaoke and Chase the Ace every Friday.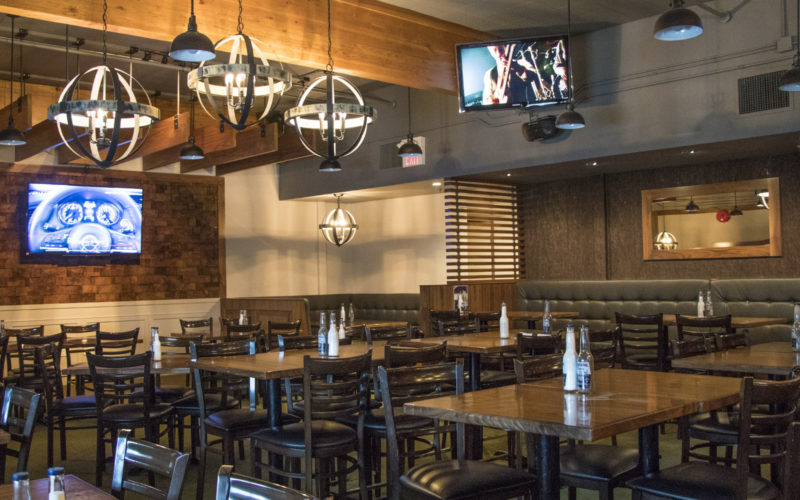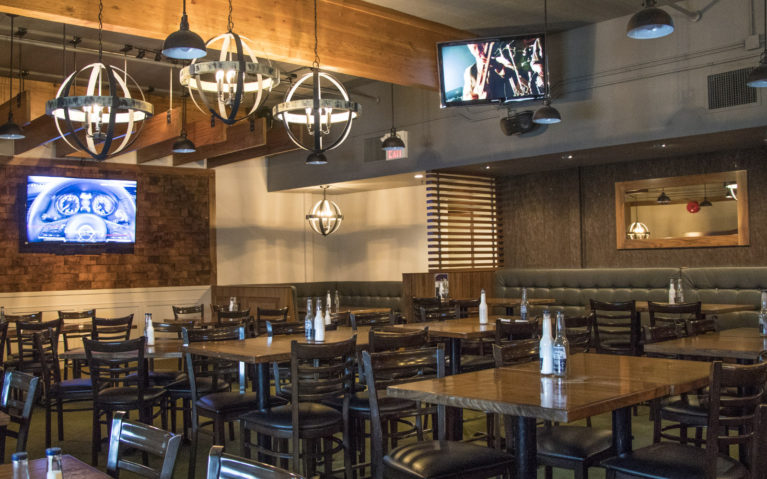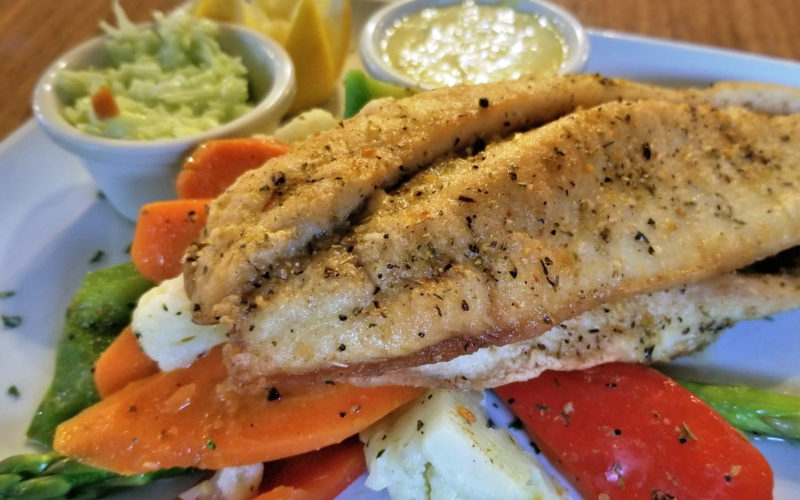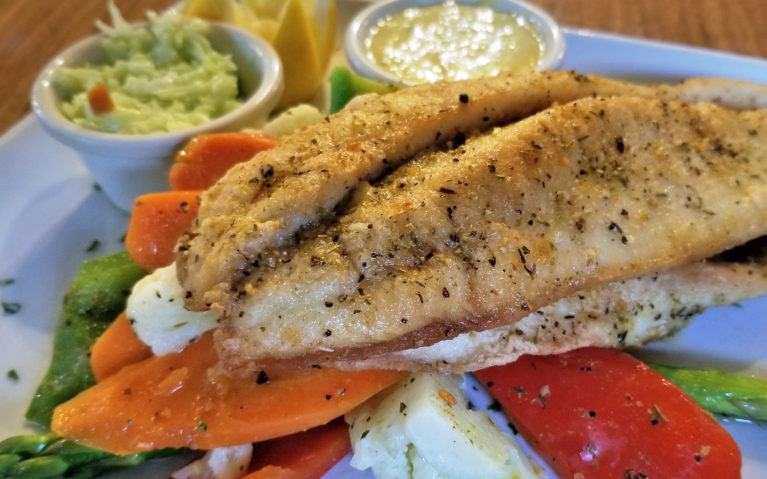 While good eats are important, keeping up your fitness regime is too! Luckily the Ptarmigan Inn has an amazing fitness centre where you can blow off some steam after a stressful business day or just work off all of the food you've been indulging in. Inside you'll find treadmills, ellipticals, free weights, spin bikes and more.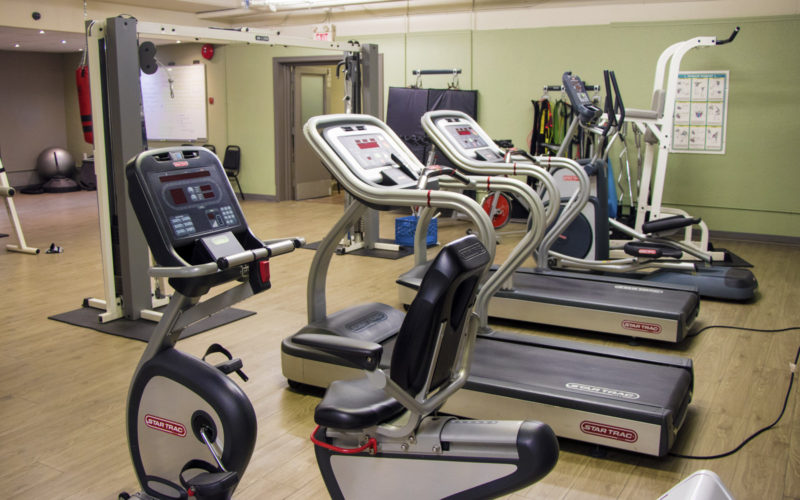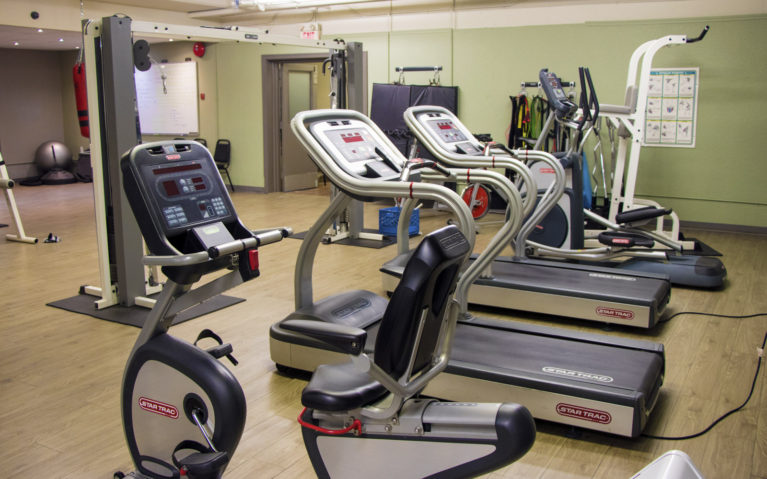 The Ruling?
Whether you're looking for a quick stopover or to stay a few days in the town of Hay River, the Ptarmigan Inn is the perfect place to rest your head. Read what others are saying in these reviews. In case you didn't know though, you have to beware when visiting Hay River… you might not want to leave!
Disclaimer
A huge thank you to Terry and the Ptarmigan Inn for hosting me during my stay in Hay River.
As always, all comments and suggestions are my own.
Read more in our disclaimer and privacy policy.
Planning to Stay at the Ptarmigan Inn? Pin it for later!