Get a Glass of Sass at Small Talk Vineyards

Niagara wine tours are a huge draw to the area, however they often miss great local gems like Small Talk Vineyards. While many people (myself included) think that wine tasting can get a little stuffy at times, that's not the case here! Get ready for a great glass of wine with a side of sass.
Their handwritten signage is a treat to the eye as you're immediately greeted with a quaint, homey patio. Upon stepping into the main building you'll be welcomed by their lovely staff. The reason I found out about the Small Talk winery is because I stumbled upon one of their Groupons. Unfortunately in my usual fashion, I lost track of time and it had expired. Never fear though, they honoured it with no issues at all. Talk about customer service!
Time for some wine tasting and a wagon ride around the vineyard!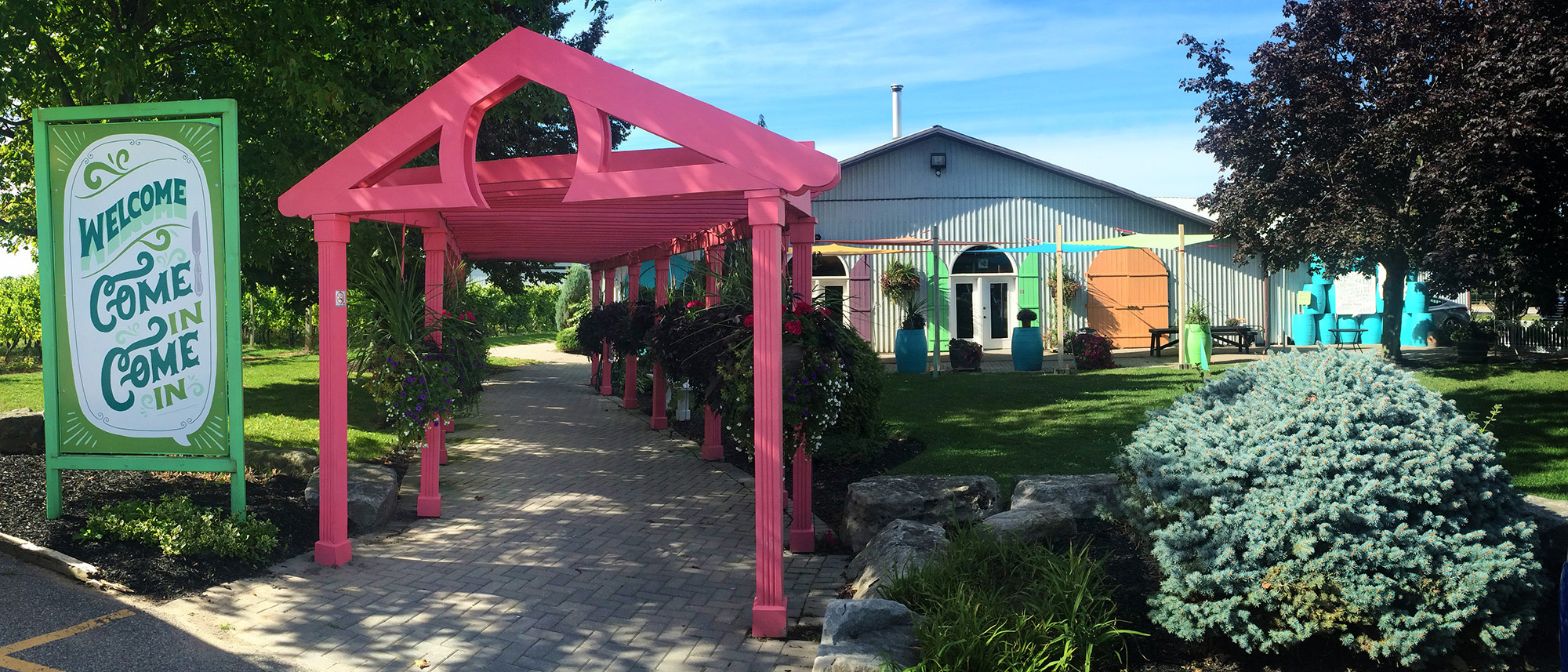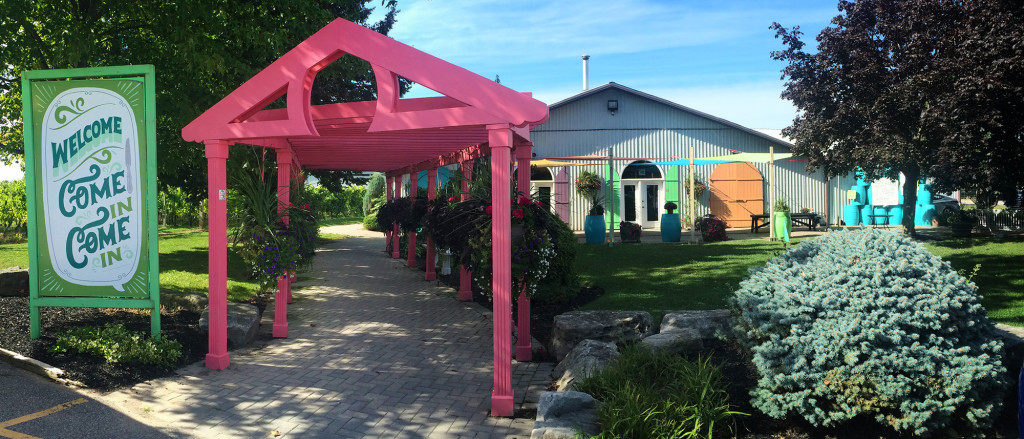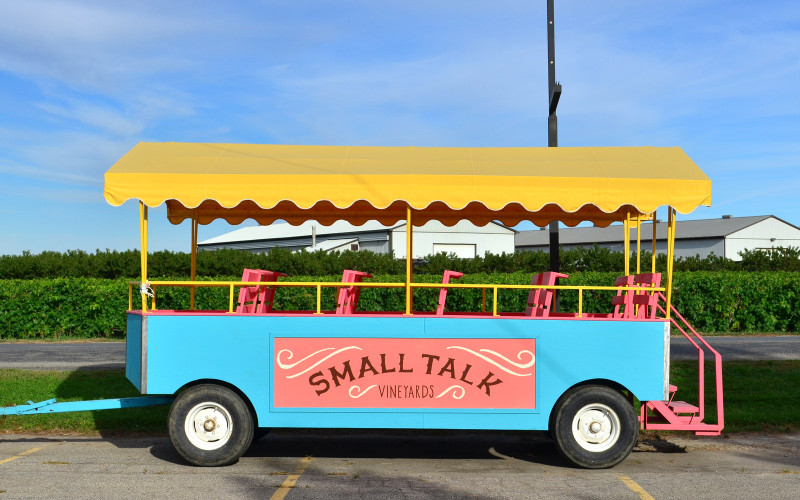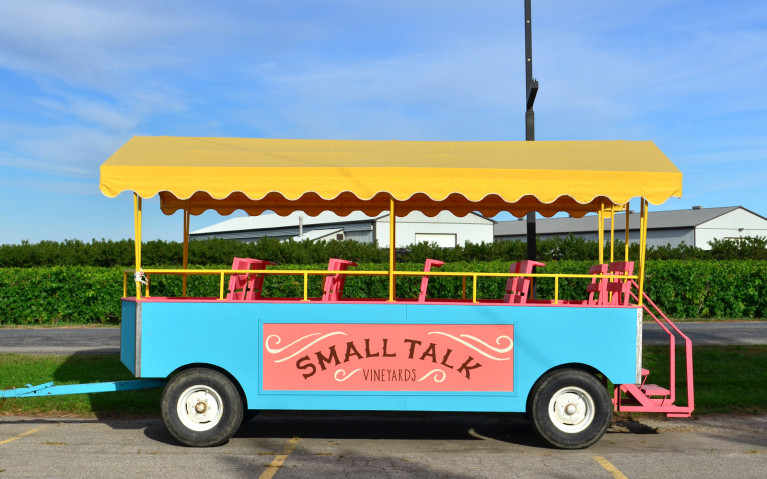 Wine Tasting at Small Talk Vineyards
As the wagon tour operates at 1pm and 4pm, our visit started off with a wine tasting. When it comes to wine, Rieslings are my jam so I often gravitate to sweet whites. Knowing that you won't be surprised that Robin and I sampled their 2013 Riesling and 2013 Riesling-Gewurtztraminer. Unlike a lot of Rieslings, theirs wasn't overly sweet but rather refreshing. Definitely a great summer wine! However, the Riesling-Gewurtztraminer won my heart. It was extra smooth and you couldn't taste any of the alcohol… and at 13%, this is a dangerous combination!
The best part however? Their branding! Small Talk Vineyards pride themselves on filling the gap between what you say (front of the bottle) and what you're really thinking (back). Anyone who knows me will understand why I immediately fell in love with it. For those that don't: the sassiness speaks to me.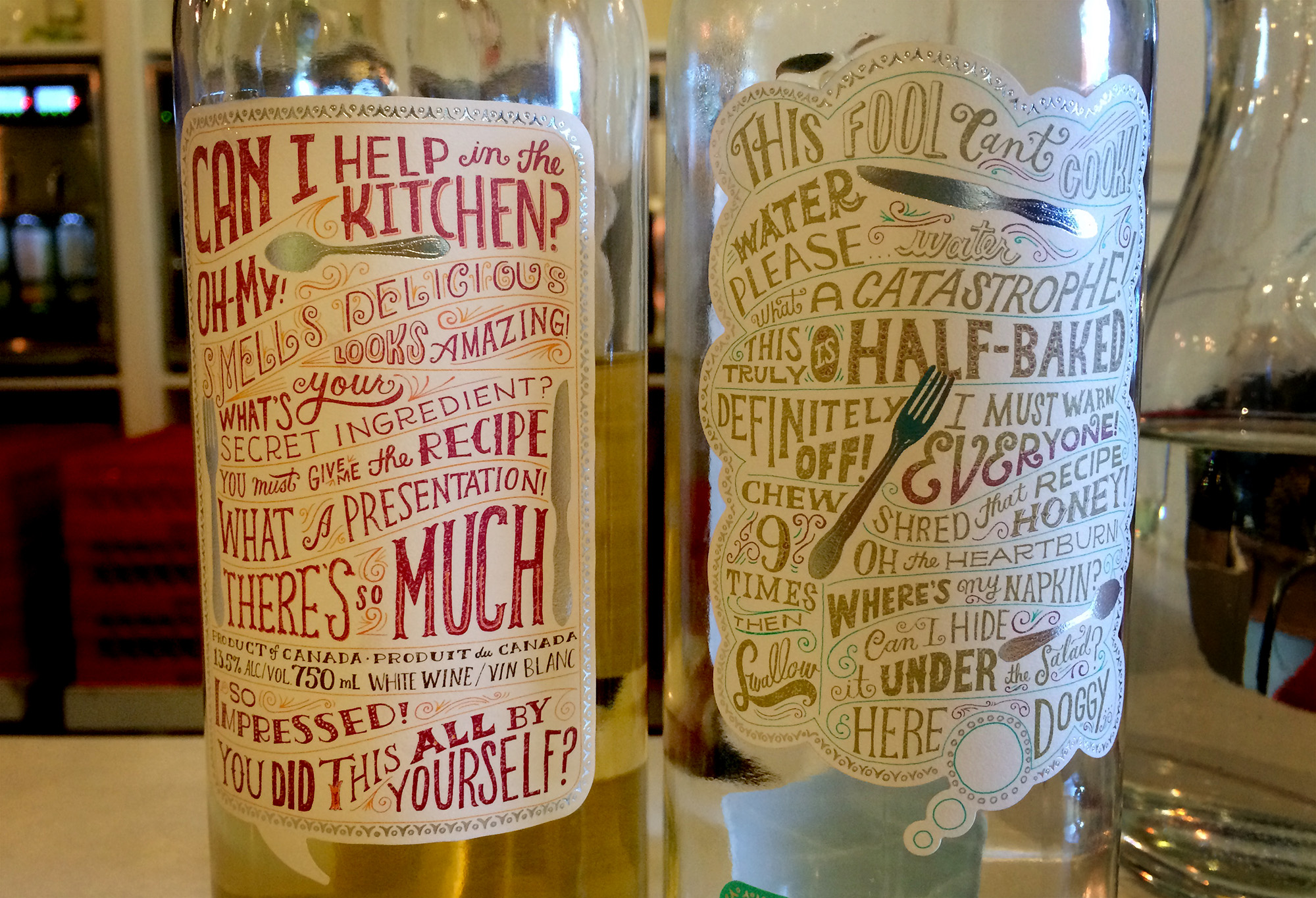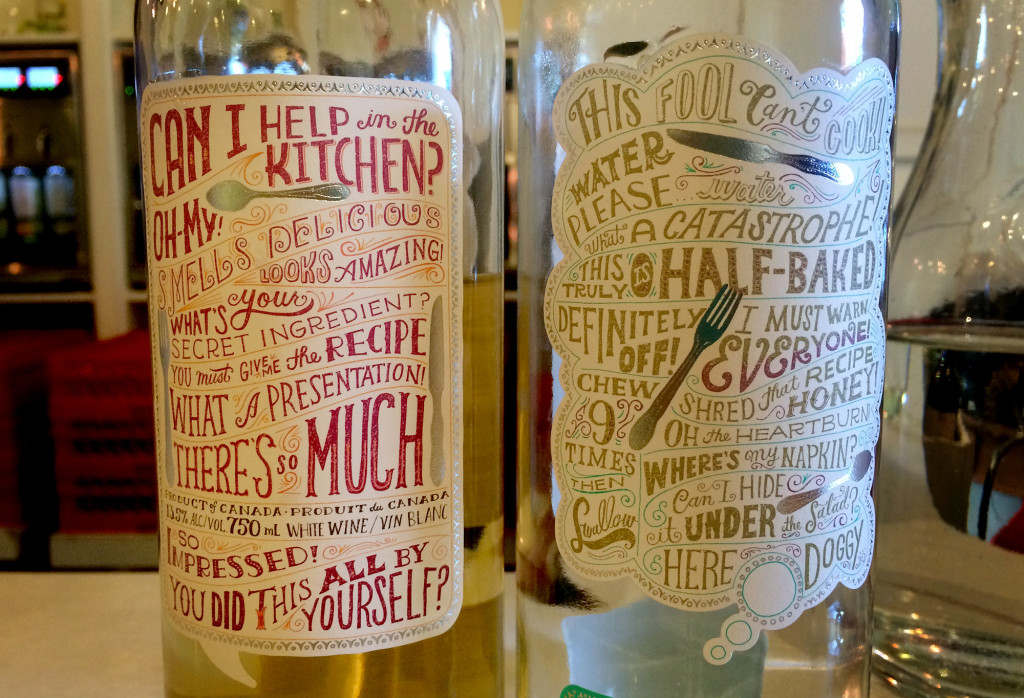 Touring the Grounds
We then met our tour guide, Lambert, who told us more about the winery's history as well as their process. They started farming here in the 1950s where they cultivated the land to better harvest grapes. Originally the land was extremely wet and swampy, so they dug ¾ of a metre downwards and installed a pipeline between every other line of grapes. This allows the water to collect below the vines where they can still access the water, but they don't have to worry about them drowning. They have a variety of grapes allowing them to produce over 5 types of red and white wines along with a few ice wines.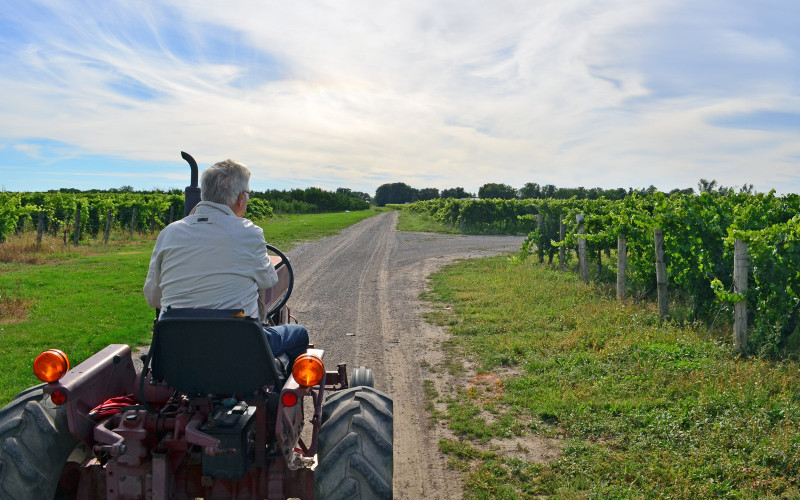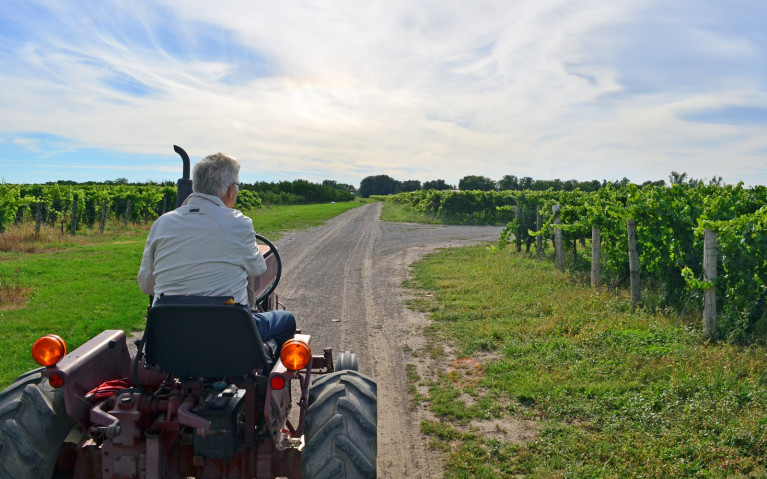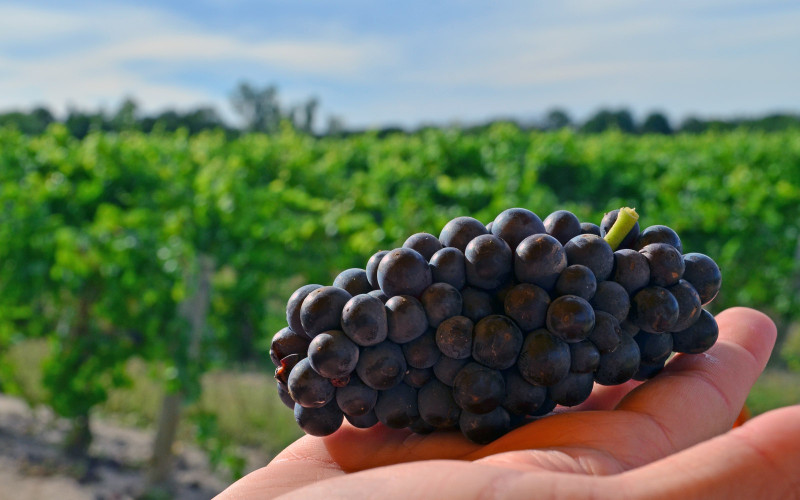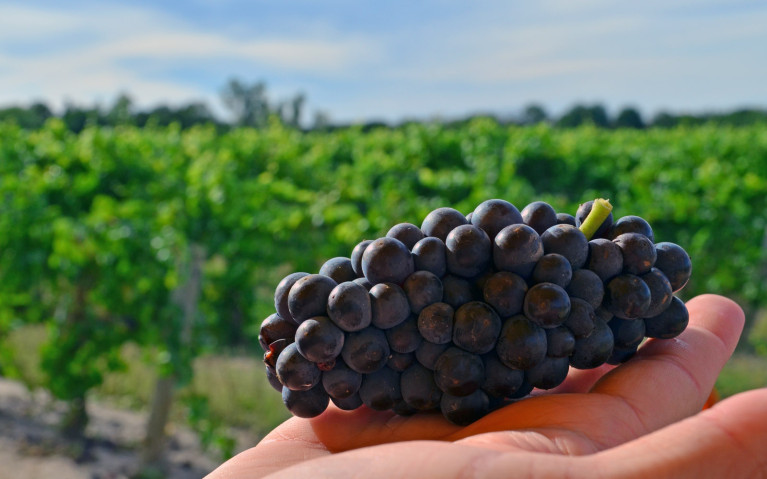 If you've never heard of Small Talk Vineyards, that's okay. You may actually know it as Stonechurch Vineyards. The eldest son phased the name out in 2013 to rebrand it. Why? Small Talk is not only a winery but also a cidery! They opened their doors to the world of cider making, where they have their flagship apple cider: Shiny Apple Cider. You've probably seen this bad boy in the LCBO. However if you're visiting some Niagara wineries, you have to stop by for their seasonal brews. From cranberry to peach to even gingerbread in the holiday months, they'll leave you wanting more. Fun fact: all of their ciders have no added sugar as "apples are sweet enough." That means you can worry a little less about the Shiny Apple Cider calories – score!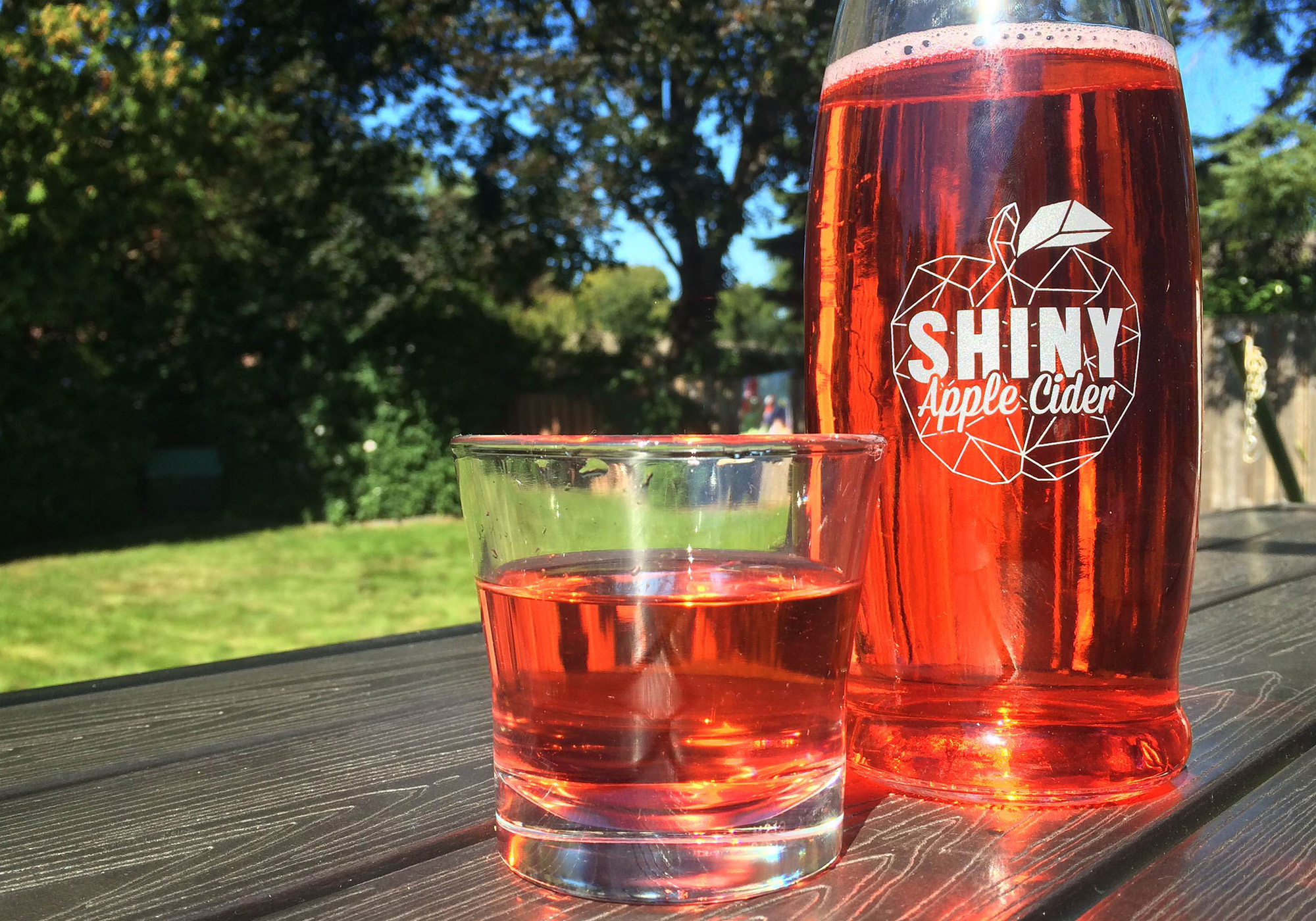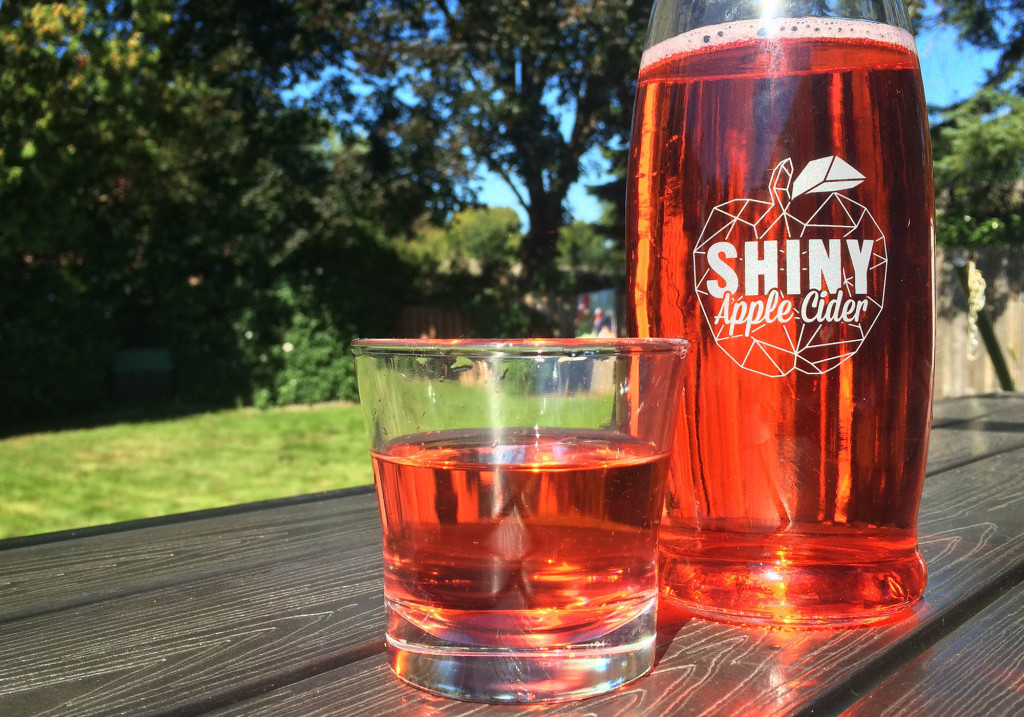 Plan Your Visit
Small Talk Vineyards is unique for not only its amazing wine and cider but its sass and character. Tastings aren't the only thing they do though – Small Talk loves being the life of the party! From BYOG (bring your own grub) parties to aromatherapy workshops to goat yoga (yes, you read that correctly), there's always something going on. If you are looking for more of a traditional experience, they offer a barrel tasting experience where you learn about their process and the Niagara Region, or you can take their Mixology 101 where you learn to make delicious cocktails featuring their products. To find out more, check out their website!
If you're unsure which of the Niagara-on-the-Lake wineries to visit and are looking for a more personable, relaxed atmosphere then Small Talk Vineyards is the best of the winery for you. It even makes a great stop on your way to Niagara Falls! Open all year round, you can enjoy their refreshing whites in the summer sun or cuddle up in front of their fireplace with a glass of red. Plus, I might even see you there. Cheers!
Need more wine in your life? Pin it for later!