Mistakes I Made So You Can Avoid a Stopover From Hell

Cheap flight from Kuala Lumpur to Frankfurt they said. Just one stopover they said. Save you money they said. Easy trip they said. LIES. More like a stopover from HELL.
Why? I'll tell you.
Robin and I booked our flight months ago with Vietnam Airlines through Red Tag Vacations. We received an email the day before departure saying our flight details had been changed. The first stretch of our trip from Kuala Lumpur to Hanoi was unchanged, but our second flight seemed a little off. The departure time had been delayed for 30min, no big deal, but our arrival time in Frankfurt had changed from 6am to 2pm – quite the jump. We thought maybe it was because the times had been changed to local time, but that didn't add up, and when checking on their website the times had not been updated. So we carried on our merry way with no hitch from Kuala Lumpur to Hanoi.
Mistake #1: We didn't call or contact Red Tag Vacations to clarify about the flight changes. In hindsight, we probably should have to at least get a bit more information which may have given us enough time/insight to better prepare for arrival in Vietnam.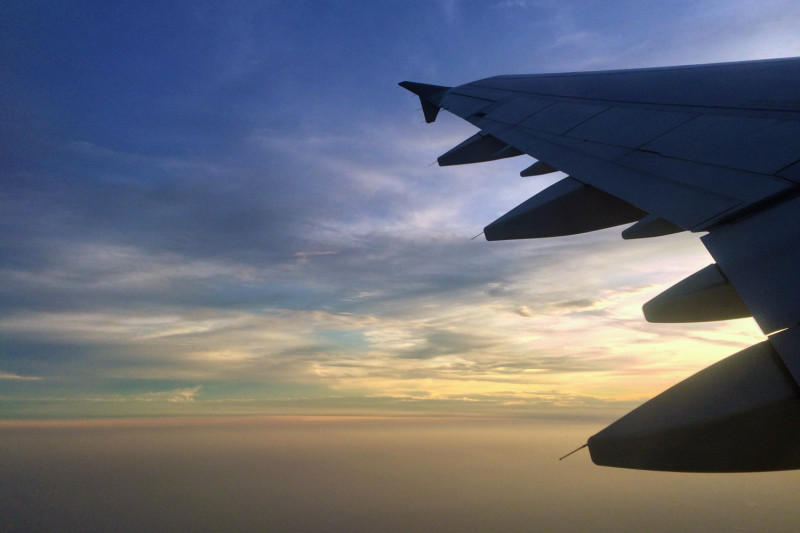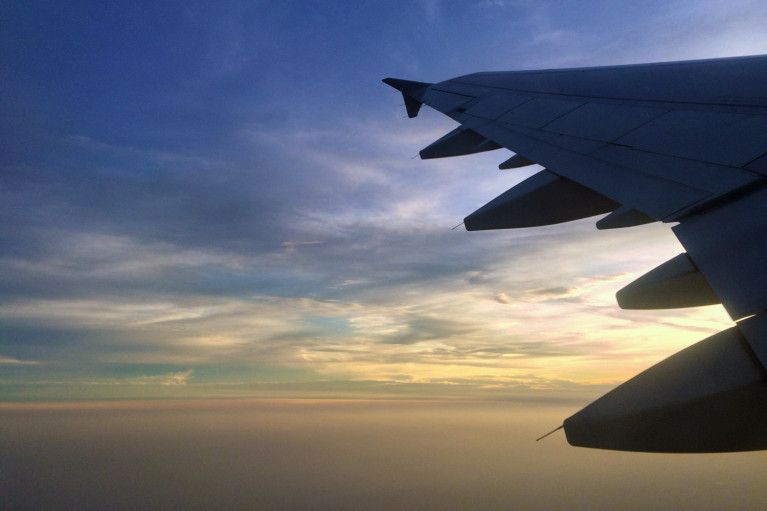 We disembarked to find out that our flight had been delayed until the next morning. We found a representative who said she would bring us to a hotel paid for by the airline. Great! So we go through immigration… well, let me rephrase that. Robin goes through immigration. Turns out Canadians need a visa, and even though it wasn't my decision to need to enter Vietnam, I still need a visa. And so the stopover from hell begins.
Mistake #2: We didn't look into entry requirements. While we really shouldn't have had to, it never hurts to have all of the information. If we had done a bit more research we would have realized that I would need a visa which could have swayed our decision for who to book the flight with.
So I'm on one side of immigration while Robin is on the other, trying to figure out this mess so that I can get to the hotel with him. After talking to three different representatives, a manager finally came over to help me get this process started. After over an hour they hand me a photocopy and inform me that they are keeping my passport until I return for my flight the next day. Yep, that's news to me. I'm not sure about anywhere else in the world, but at least in Canada (or my Canadian upbringing anyway) it's drilled into our brains to never let our passports out of our sight. So naturally, I begin to panic.
"What do you mean I'm not getting my passport back?!" Along with a variety of other pleading phrases came out of my mouth as Robin and I questioned this procedure. After 30 minutes of banter and broken English, it's clear they're not going to budge. Defeated, we collect our luggage and head for the hotel.
Mistake #3: ALWAYS have a back-up copy of your important documents with someone. Whether it's in a secure place at home or with a family member, this way you can contact them to retreive it.
But wait, it doesn't stop there!
As we were clearly the last two passengers due to over an hour of arguing, we missed the hotel shuttles. Instead, they throw us into an airport taxi to take us to our hotel which is an hour away from the airport. So Robin and I aren't paying attention as we're both still frazzled about the entire situation and trust our cab driver is taking us straight there. After I've exhausted my words, I check the time on my phone and notice it's been about 45 minutes. Then I start watching the scenery a bit more closely… I've seen this intersection before. Then again. Not just twice, four times. Stopover from hell with a side of sketchy touring of the city at 1am, my favourite! Robin tells him no more 'shortcuts' and voila, we magically appear at the hotel about 5 minutes later.
Mistake #4: Be sure to pay attention to where you are. Download an offline area of Google Maps if need be (especially if the airport has wifi) and watch your trip. It also doesn't hurt to let someone know where you're going just in case things go haywire.
We head to reception and upon check-in, they take our passports. Well, Robin's passport and my photocopy. Again, panic mode ensues as I've never had a hotel take my identification until you check out again. Yes, they were holding onto it until we left the next morning. So now I have NO form of my passport whatsoever and am terrified that I'll become a new segment on Border Security. (If you haven't heard of that TV show, it's pretty great. Check it out.) We finally get into our room and try to relax after the ordeal. One silver lining: our hotel has free wifi so Robin and I are able to keep our families updated of the situation. So after some chats, hugs, and a bath, my heart rate has returned to a semi-normal state.
So after all the crying due to our stopover from hell, naturally I'm thirsty. And since Robin drinks like a camel, he went to the front desk to see if we can get some extra water as all we had in the room were two 330ml bottles. Not much for 2 people in a city where the tap water isn't drinkable. Upon his arrival, he saw the staff were looking through the guests' passports – his included – and recording where they had been previously. Again, not sure if this is a regular thing but I'm in awe. That's a little much for me! I guess I dodged a bullet since all they had was my photocopy. Dumbfounded and our brains tired from trying to wrap them around this entire situation, we finally get to sleep around 3am. Oh, he also didn't get any water as they wanted to charge him 5€ for two tiny bottles and give him back $2USD.
Mistake #5: We should have had a water bottle with us that we could refill. Not only is it better for the environment to have a reusable one, but it would have helped us out big time to have at least another 500mL to drink.
4am rolls around and I'm practically lifted off the bed as our room phone rings – a bloody wake up call. ARE YOU SERIOUS?! I never asked for one as I had planned to sleep for another 30min and had 6 alarms set. As if I would sleep through and miss my ticket out of here! Alas, at this point there's no hope of me getting back to sleep so up I get and we head down to the lobby. We wait for what seemed like an eternity to get our documents back, we also get a complimentary breakfast for our trip back to the hotel. Honestly, I wish I had taken a photo because this was one of the saddest things I've ever seen. A banana, semi-soggy bread, a hard boiled egg, individually wrapped cream cheese, and a sausage-looking thing. Robin was more adventurous and ate everything while I stuck to the banana, egg, cream cheese & what of the bread was edible.
Mistake #6: Always have snacks in your bag. While fresh food items are not permitted internationally, items like granola bars are normally safe and would have come in handy at a time like this. I'd be happy to eat a Kind bar over that sketchy mess!
Finally we're on our way back to the airport. Same cab driver, same van, yet it only takes us 30 minutes to get to the airport. Yep, our cabbie was definitely running the meter last night.
We get to check in, re-drop off our bags, and inform the guy behind the counter that I need my passport. It's do or die as he gets on a walkie talkie. He radios for security who leads us to an immigration kiosk to another gentleman who leads us through to the immigration gates. Without a word, he then disappears for 10 minutes behind a 'do not enter' area. Upon his return I see my passport in his hands. I breathe the biggest sigh of relief as it is now returned to my hot little hands. We head for security who then proceeds to split us into two different lines, and not only keeps us apart but gives Robin a condescending look after he asks to keep us together. But alas, after yet another 20 minutes delay, we were finally in the air and on our way out of Vietnam. Hurray, the stopover from hell is over!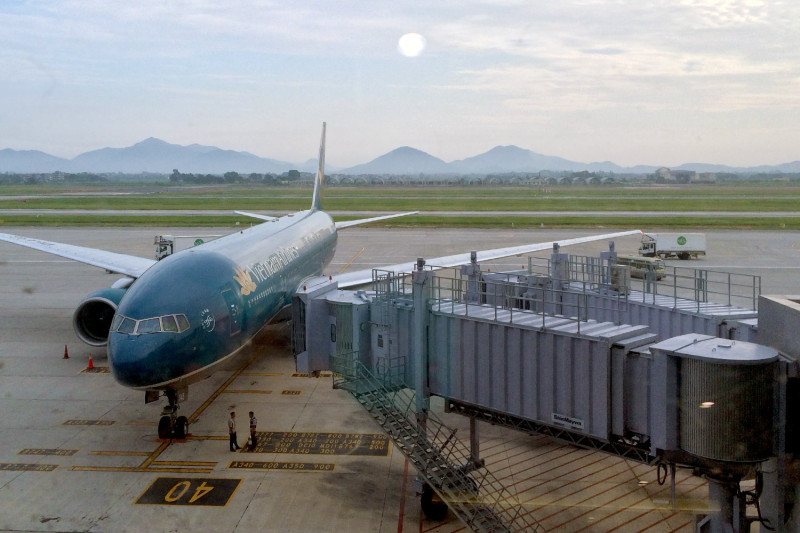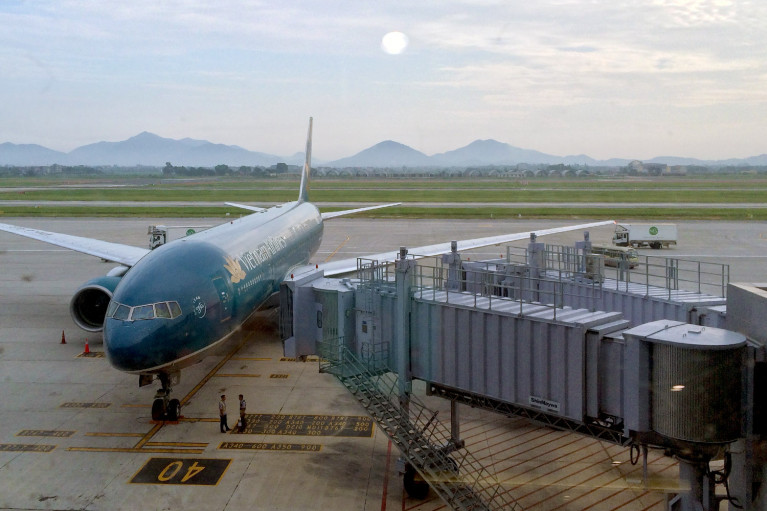 In summary, don't let this happen to you. Not only is it stressful, but it's not a great first impression of a country. I know so many people have had an amazing time visiting Vietnam but alas I can't bring myself to be remotely interested in visiting. Maybe in a few years? Who knows. Either way, be sure to follow these few steps to ensure your stopover doesn't become a stopover from hell.
If there's a change to your travel itinerary that seems wonky, contact the company you booked it with for more information.
In case your stopover gets extended, look into entry requirements. If it's too much of a hassle, possibly look at a different flight route.
Be sure to have a copy of your travel documents safe where a friend or family member can access them in case of emergency.
Be aware of your surroundings. Stay alert and it never hurts to download an offline map.
Have a bottle of water with you always.
It never hurts to have a snack squirrelled away in your carry-on.
Have you had a stopover from hell? Do you have any tips you'd share to help make sure a stopover is as smooth of a transition as can be? I'd love to hear in a comment below!