The Best Way to Enjoy Winnipeg Craft Beer

Winnipeg is home to so many great restaurants, shops and of course – craft breweries. However, they're fairly spread out throughout the city making it hard to get to them without running up cab fare or having a buddy sit out on the fun as the designated driver. Luckily, there's the Winnipeg Trolley Company to save the day so you can fully enjoy some Winnipeg craft beer. It's the best way to do it!
Head over to The Forks Market where you'll be picked up for the Winnipeg Trolley Company's Ale Trail tour. If you're unsure where to go, if you can see the Travel Manitoba office from the entrance you're standing at then chances are you're in the right place. Your noble steed will arrive shortly! Hop on the Winnipeg Trolley Company's trolley as it takes you around town. It is a replica of Trolley #356, built exactly as if it was still roaming the streets of Winnipeg.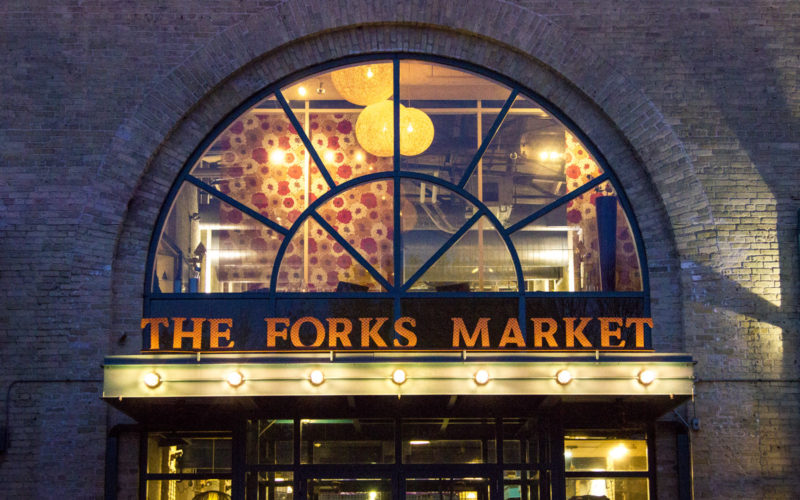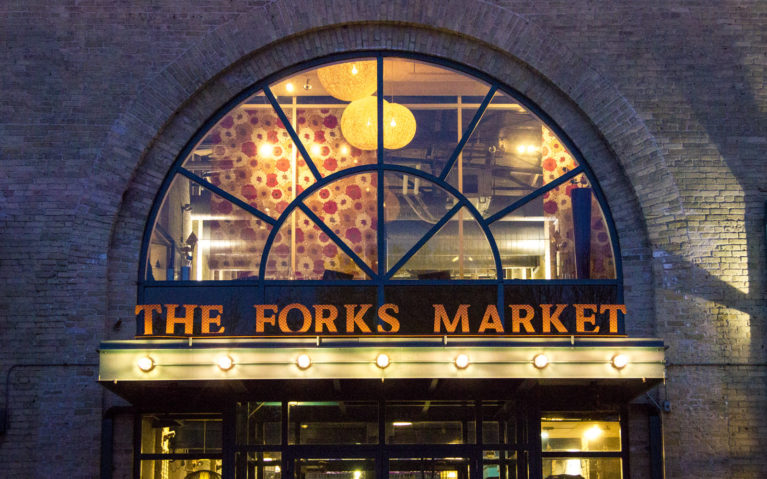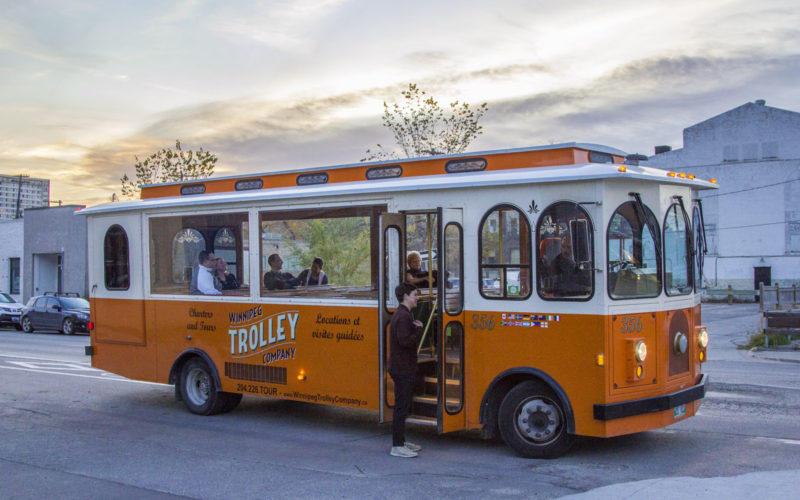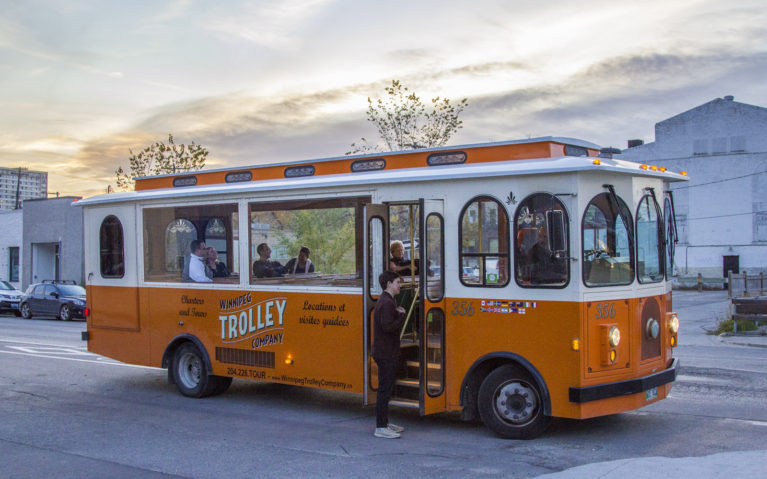 You'll start by driving along the waterfront and through the theatre district. Your guides Pierce and Mel will tell you all about the city and some of its history. Did you know that Canada is the world's second largest exporter of hops? I didn't until this tour! You'll learn about the large fire in 1904 that burned 2 full city blocks of Winnipeg's downtown core and local legend Dancin' Gabe who gets the fans riled up at all of Winnipeg's sports games. I can't forget to mention Felix the Mind Reading Duck and how he performed at the Pantegas Theatre! Don't forget to admire the beautiful buildings in the Exchange District. This is North America's largest collection of architecture from 1880-1920 and where you'll find your first brewery.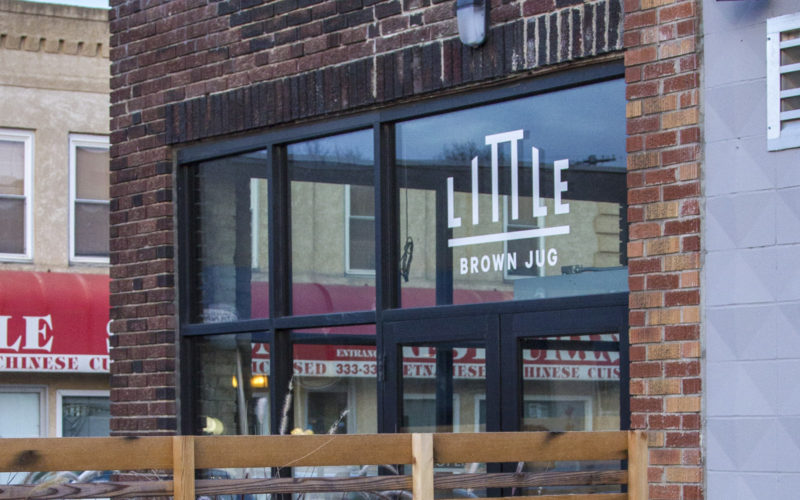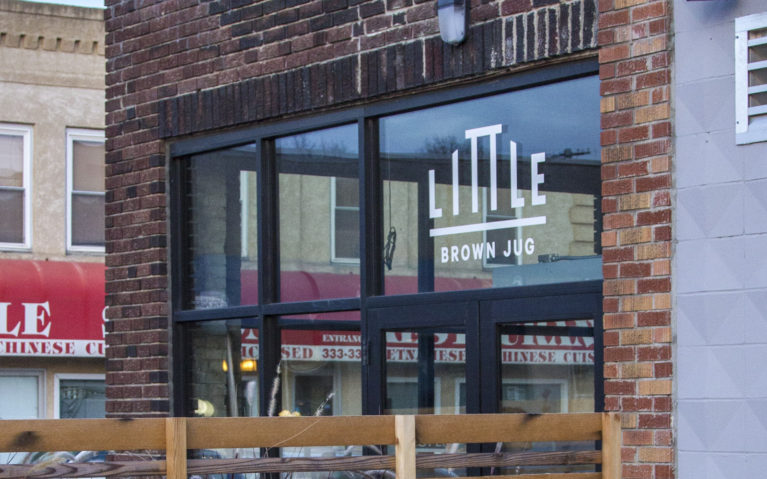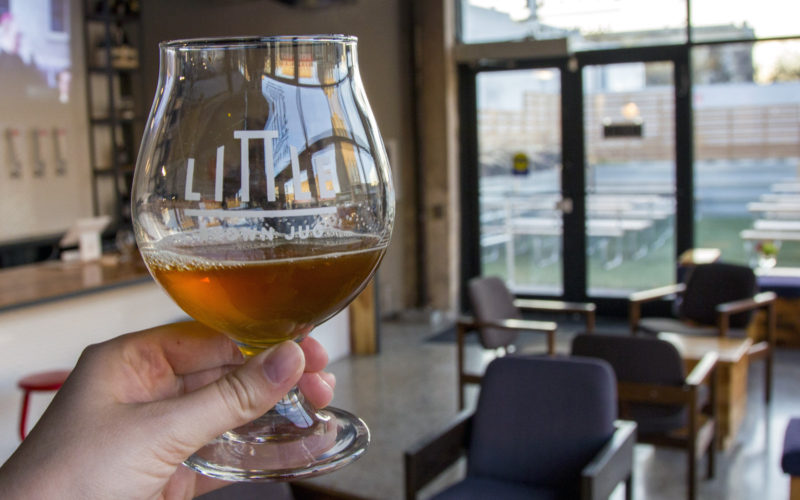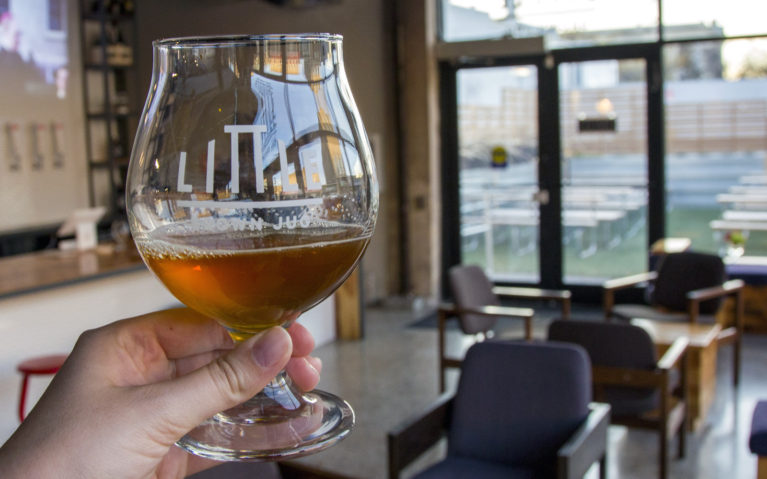 Just on the edge of the Exchange District is the Little Brown Jug Brewing Company. Their motto is honesty, community, and quality. You won't find any ingredients or preservatives in these beers which makes them extra delicious! Little Brown Jug also works with local companies not just for supplies but also for offerings within the brewery. It's just one of the ways they stay true to their motto. The beer you'll try, 1919, is named after the Winnipeg general strike. As Canada's best-known general strike, close to 30,000 workers left their jobs in protest of better wages and working conditions. 1919 also references the hops the brewery uses as this was the year were created. Come in on Wednesdays and you can see the brewmaster in action!
After you've had your share, hop back on the trolley as you head to your second destination. During this stretch, you'll learn about how the Royal Canadian Legion was founded in Winnipeg, hear tales of Colony Street's old red light district and laugh at how doctors back in the day could prescribe beer as a medication. If your guides don't bring it up, but sure to ask about the great rock race at the University of Winnipeg!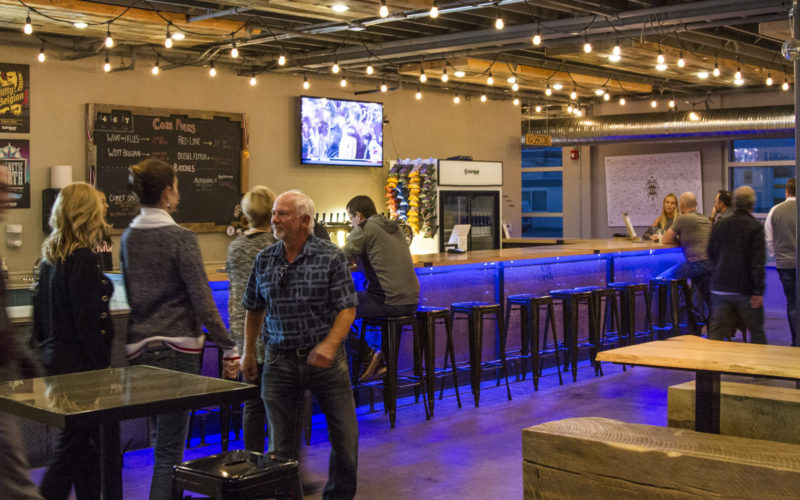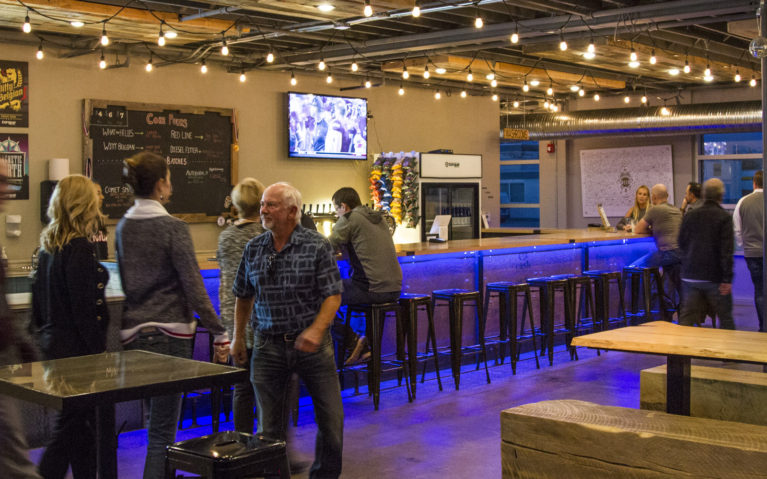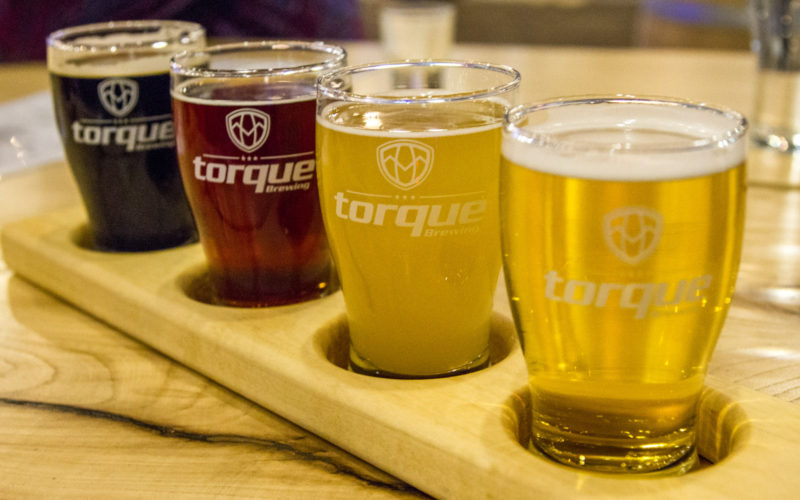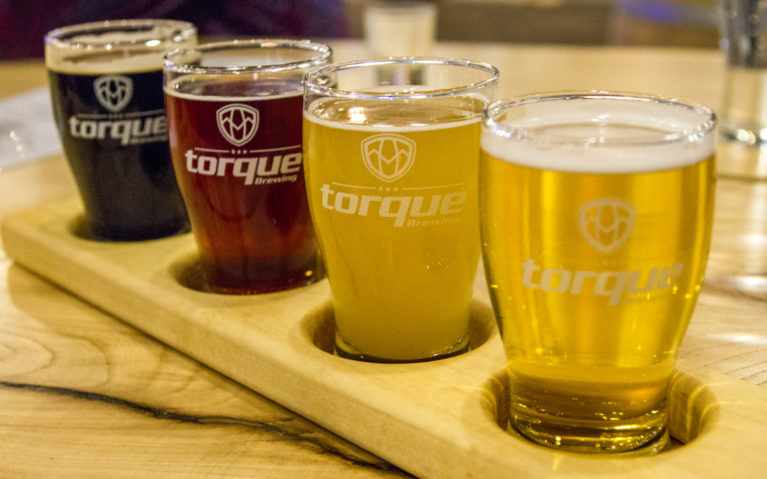 Next you'll be visiting Torque Brewing which began brewing in August 2016. They make good beer and have the awards to prove it! Their Red Line IPA won bronze in the North American amber red category at the Canadian Brewing Awards. Go learn how the magic happens with a behind the scenes tour of their process. You'll see how they do everything by hand as they let the beer do its job. Quality over quantity is their motto! Beer making is a wasteful process so Torque Brewing tries to reuse as much as they can. One way is by donating their leftover grains to local farms for cattle feed. By the way, if you ever meet the brewmaster Perry, never mention oranges, lemons or limes… or meet your demise if you do!
Once the tour is done, head onto the trolley for a round of beer trivia! It's a fun way to learn a bit more about the history of brewing, Winnipeg beer, and more. Fun fact: Molson is the oldest brewery in North America dating back to 1796! That should earn you a few points.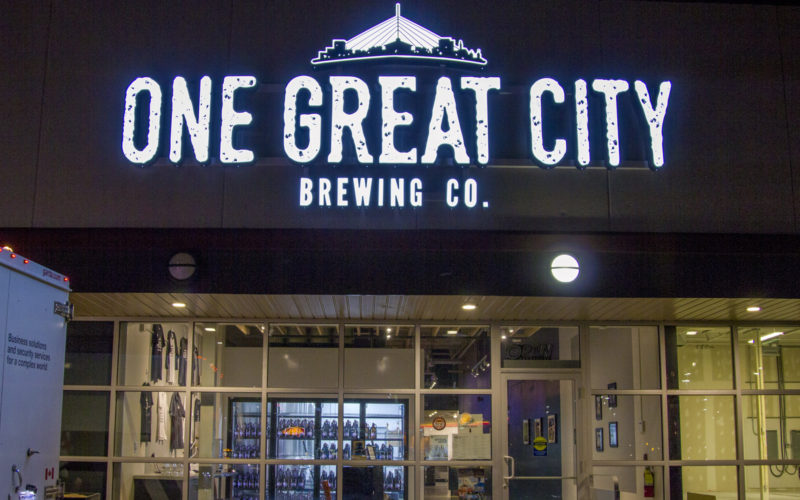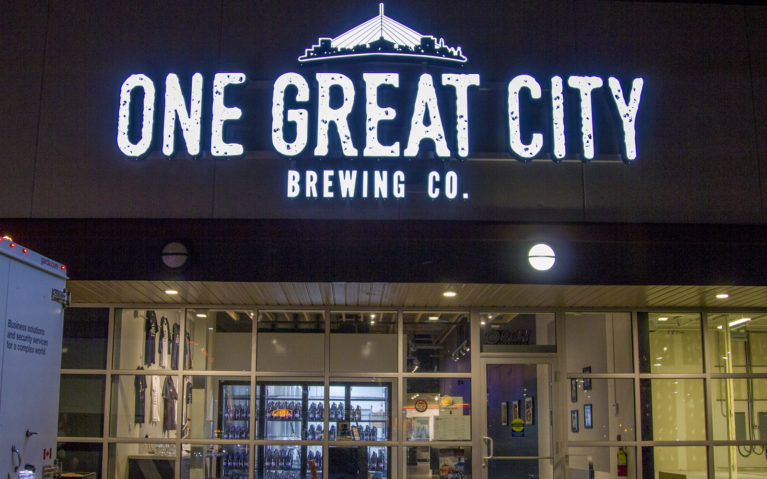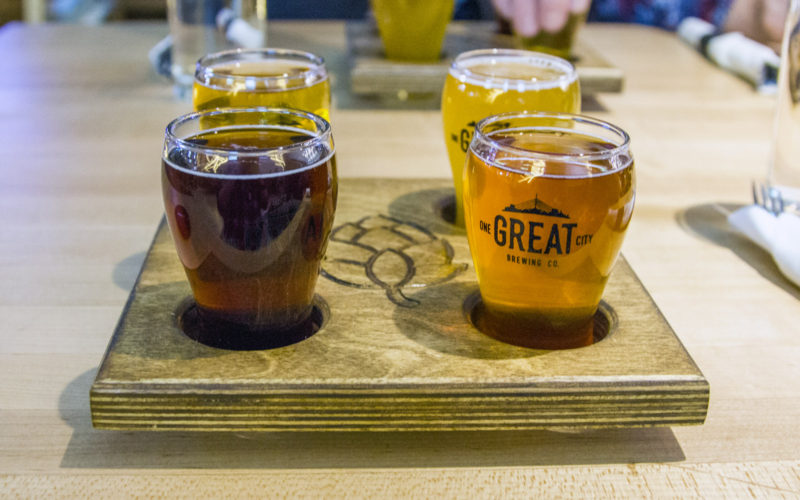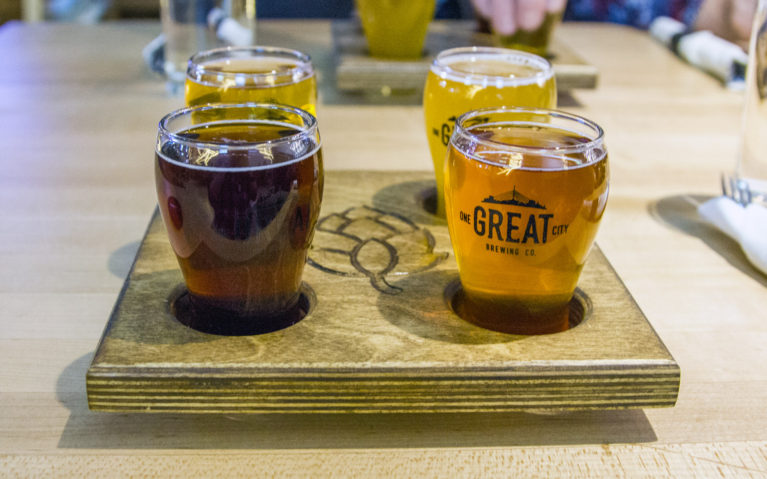 Last but not least, you'll arrive at One Great City Brewing. This is one of the newest breweries to join the Winnipeg Trolley Company's Ale Trail line-up as they were just 2 weeks old when the tours started! Why the name? 'One great city' used to be Winnipeg's slogan and it's still very applicable today! Settle into this gorgeous brewpub as you round out the night. Enjoy a flight of beers as you sample their Blonde, Belgian Bitter and more. If you're lucky, you might be able to enjoy a seasonal special on tap like I did with their cherry beer! If you're able to try it, do so – the cherry beer was my favourite!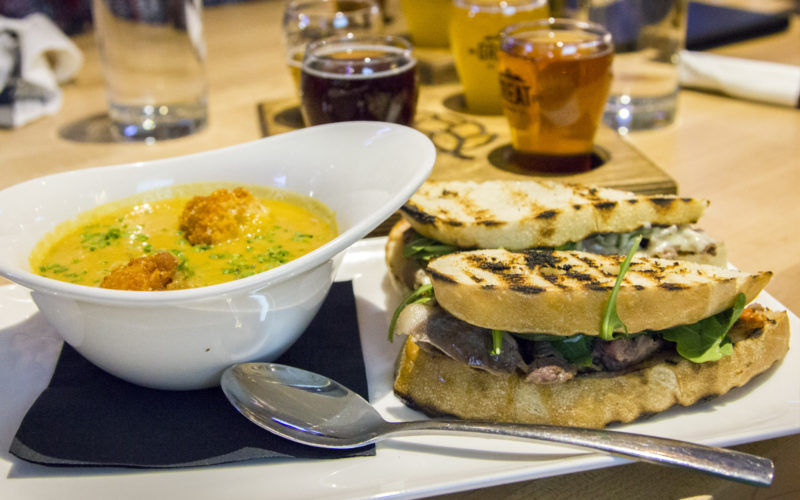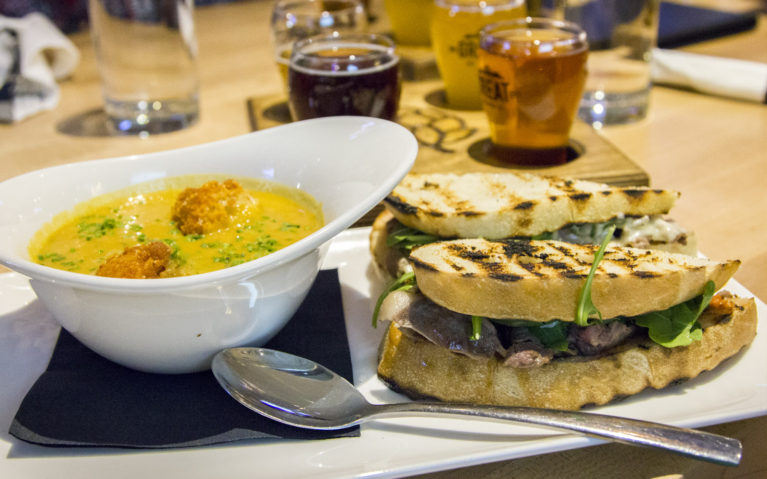 The tour will start to wind down, but be sure to order a bite to eat before heading back to The Forks Market. One Great City's food has good portions, great flavours and, of course, delicious beer to go accompany it! With a full belly, it will be time to say goodbye to your tourmates as the evening of brew-licious fun is coming to an end.
Even if you're not a big beer drinker, this tour is such a blast to join. Unlike many other beer tours I've been on, there's a heavy historical component which everyone will love! Your guides Pierce, Mel and Gary are awesome and you'll have an absolute blast exploring the town's brewery scene. The Winnipeg Trolley Company runs tours Wednesdays and Fridays, each day having a different mix of breweries to enjoy! Go on one of the days or do both and get the full Winnipeg craft beer experience. Either way, it's a great way to spend an evening in the city.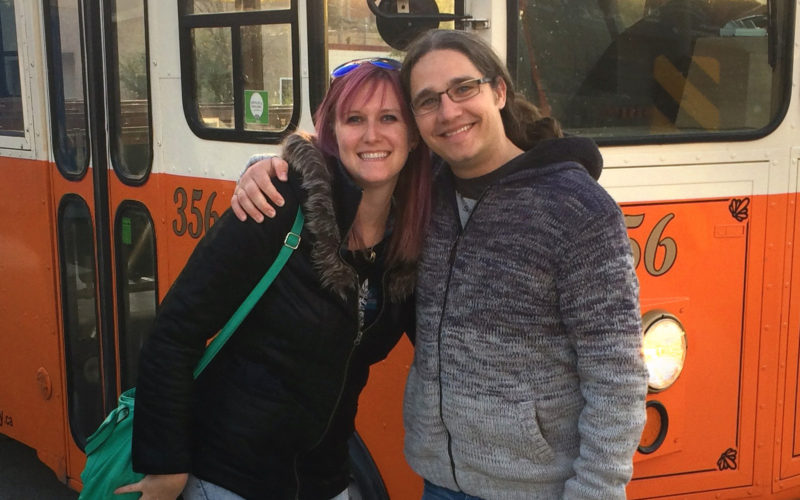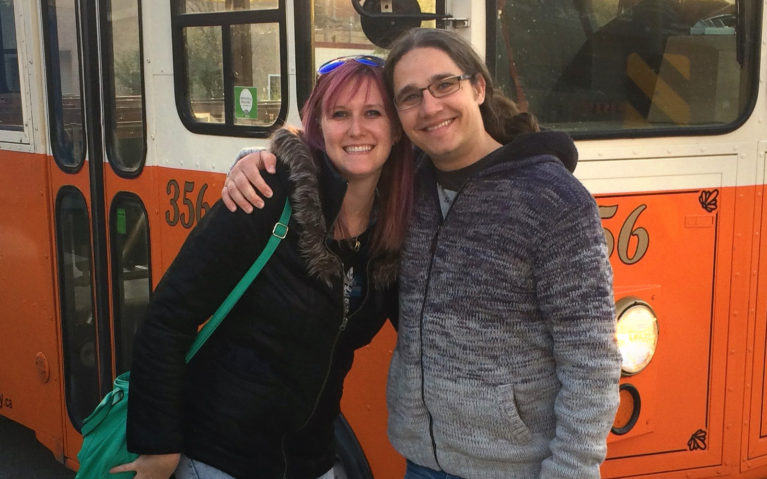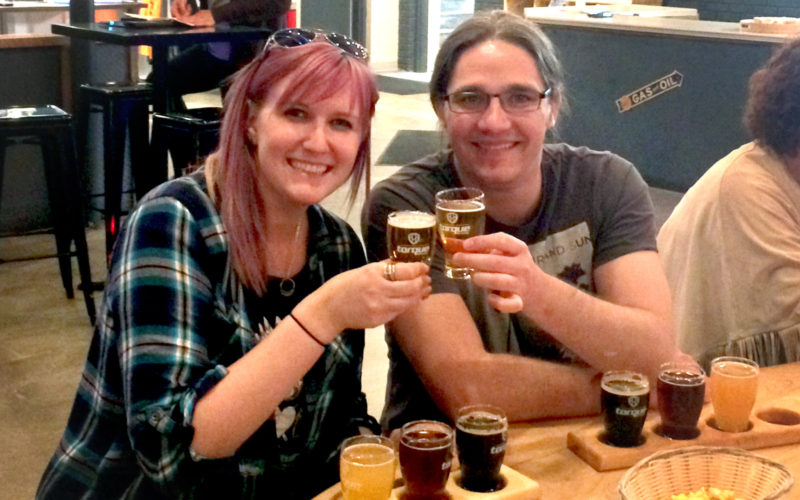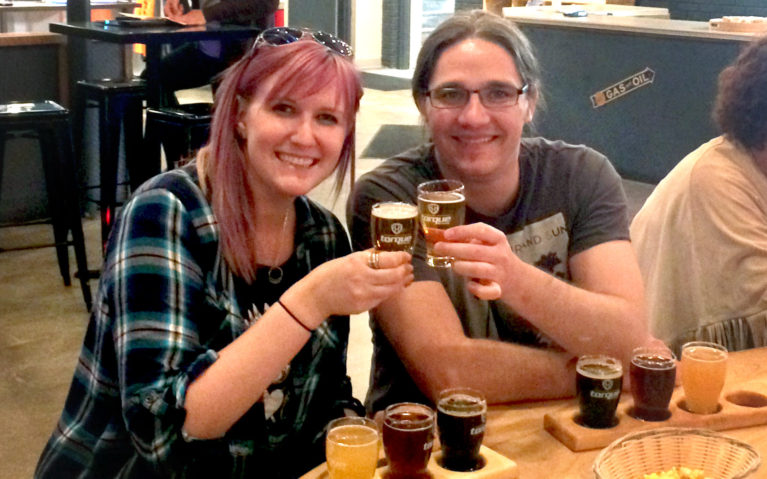 Disclaimer
Thank you to Tourism Winnipeg for hosting myself and Robin as we enjoyed our tour with the Winnipeg Trolley Company.
All comments and suggestions are my own as always.
Read more in our disclaimer and privacy policy.