10+ Must Try Turkish Food Your Tastebuds Will Thank You For

Every country has its own great eats and treats, with Turkey being no different. It's probably not the first place that comes to mind as a culinary destination but I promise you won't go hungry. Be sure to pack some stretchy pants because there are plenty of delicious Turkish eats! Here is my list of must try Turkish food you have to eat when visiting Turkey.
Must Try Turkish Food
While I feel as though I only scratched the surface during my visit, you can't go wrong with any of these meals. If you finish any meal and you're still hungry – you did it wrong!
Kebap
Kebap (or sometimes referred to as kebab) just means roasted. It's referring to the way the dish is prepared, and there a number of delicious kebap choices to enjoy when visiting Turkey.
It took me way too long into my visit to try this Turkish classic – the infamous döner kebap. Anyone who knows me is aware of how I'm obsessed with German döner so I had to try the original which inspired it. Dating back to the Ottoman Empire, you'll easily spot the iconic cone-shaped meat as it's slowly grilled on a spindle. It consists normally of lamb, beef, or chicken. Simple yet delicious, though I'm a bigger fan of some of the other Turkish variations coming below!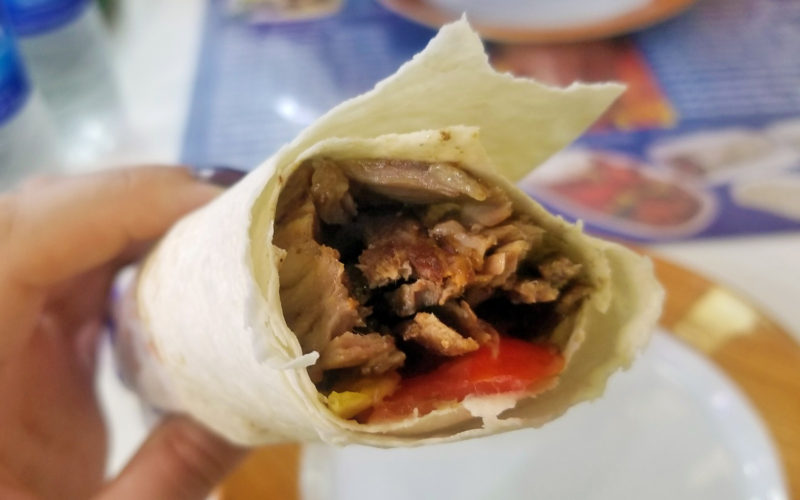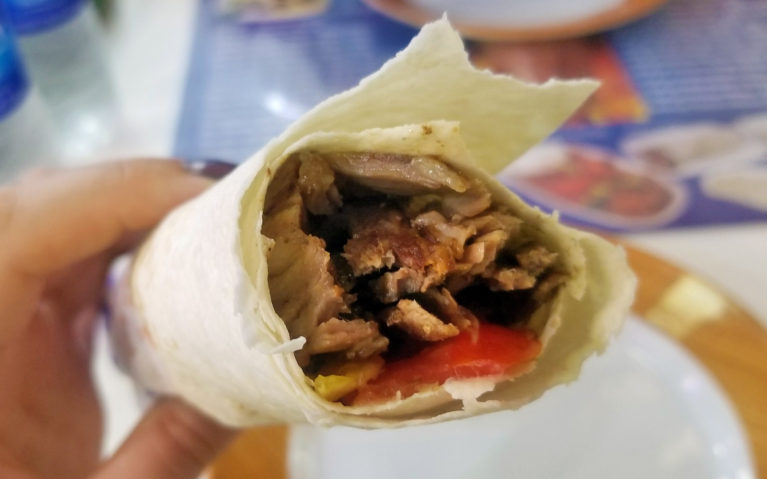 I'm a saucy girl (not just when it comes to my eats) so I was a huge fan of the İskender kebap. As one of the most popular dishes in northwestern Turkey, it's named after İskender Efendi. Thinly sliced lamb is smothered in seasoned tomato sauce and garlic yoghurt. It's normally served with pita – perfect for scooping up the extra sauce!
Maybe it was the deliciously seasoned tomato sauce as it smothered the succulent lamb meat, but I devoured it in no time flat. When paired with a garlic yoghurt sauce… what else could you want? If you don't see İskender kebap on the menu, it could be listed as Bursa kebabı or Uludağ kebabı.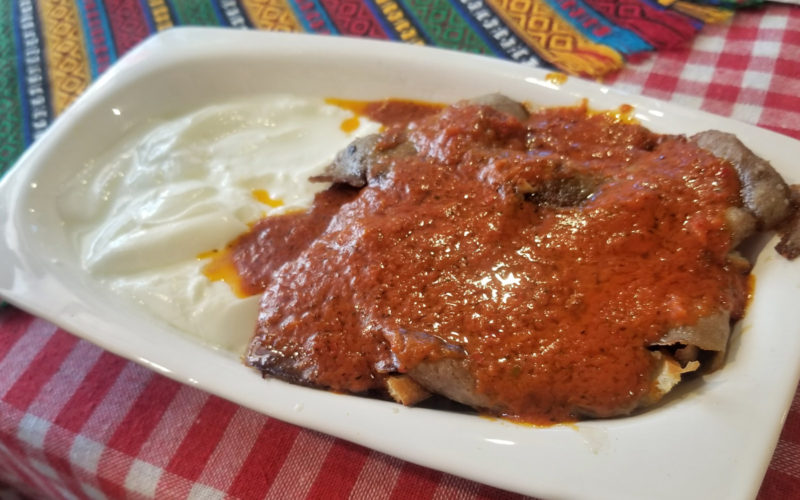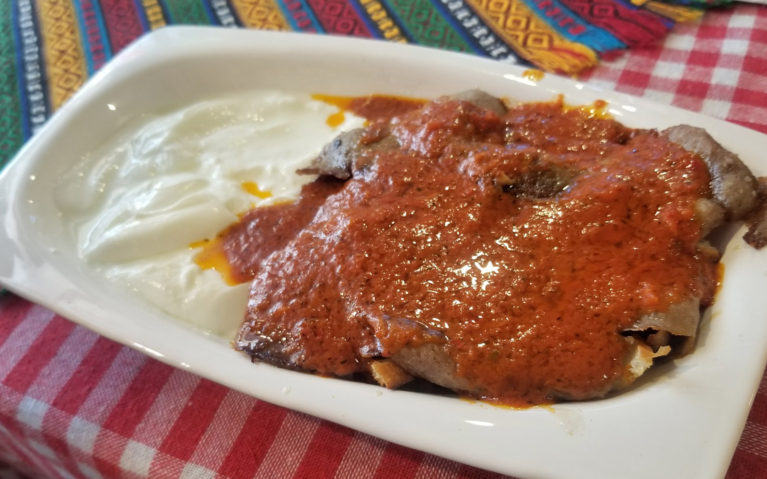 Both of these can be pretty heavy on the meat and carbs, which can start to be a bit much for me as a vegetable lover. If you're looking for a kebap to balance things out a bit, the Testi kebap is your answer.
This dish is a stew which includes meat similar to the other kebaps though instead of being cooked in a rotisserie, it's cooked within a clay pot along with carrots, onions, garlic, potatoes and other vegetables. You're also in for a bit of a show as the pots often come out on fire, with your server then breaking the top off the clay pot so you can indulge in the deliciousness inside. It's a traditional meal from the area of Cappadocia, so if you're going to have it anywhere, that's the place to enjoy it!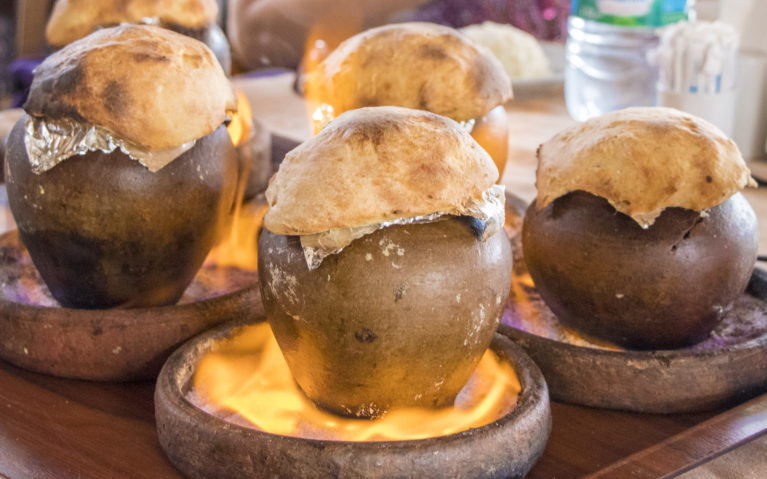 Turkish Meze
If you're looking for something a bit lighter, Turkish Meze is the perfect option. Think of this more as a sampler platter as you'll indulge in a number of different dishes. The options and presentation will vary from place to place, but you'll enjoy a variety of cheeses, hummus, salads and more. I enjoyed this more than once throughout my Turkish travels and I was never disappointed. Though if I had to choose, my favourites were patlıcan salatası (a cold salad made of eggplant), cacık (similar to tzatziki but more refreshing) and dolma (rice-stuffed vine leaves).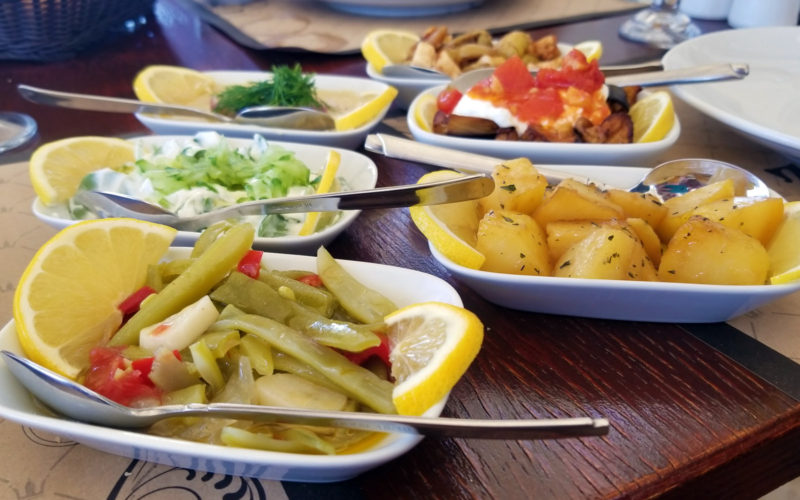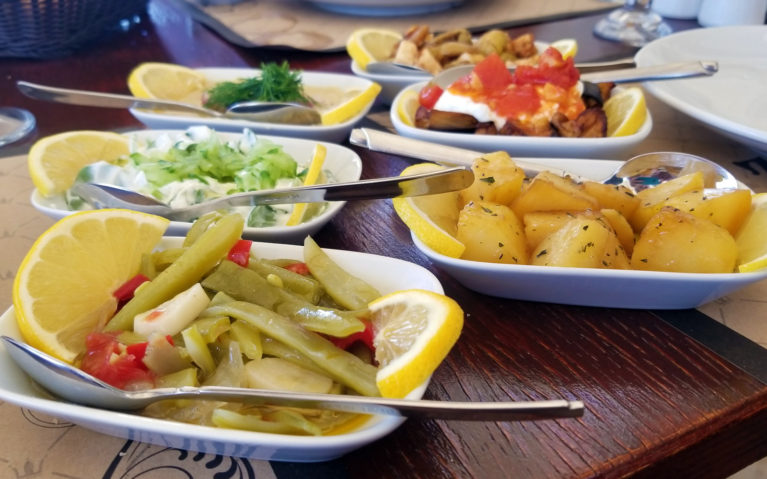 Kuzu Pirzola
I mentioned lamb earlier, but it really needs its own paragraph to emphasize the deliciousness. You're seriously missing out if you don't have Kuzu Pirzola at least once during your visit. I swear the Turkish really know their lamb! You'll enjoy these lamb chops with a variety of vegetables, rice and even french fries. It was probably my favourite meal in Pamukkale where Robin and I had it!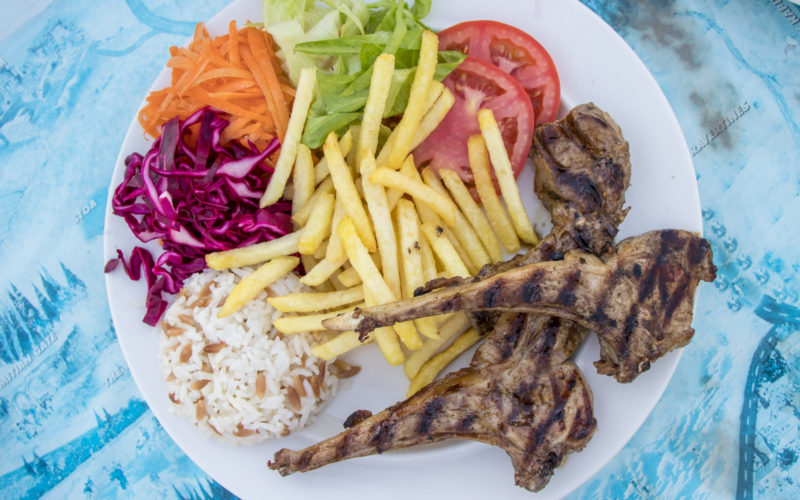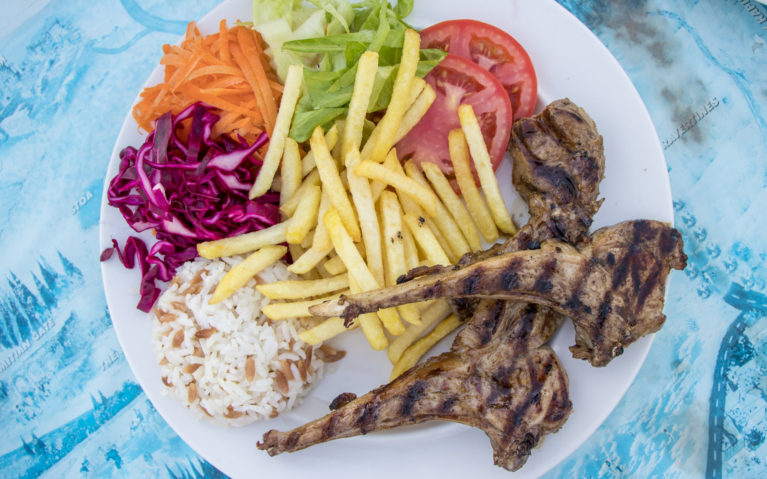 Pide
Meat isn't the only thing the Turkish do well! Many of their bread dishes are delicious, like Pide. These canoe-shaped flatbreads are baked and loaded with a variety of toppings including minced meat, vegetables and cheese. They're seriously addicting and you won't be able to have just one piece!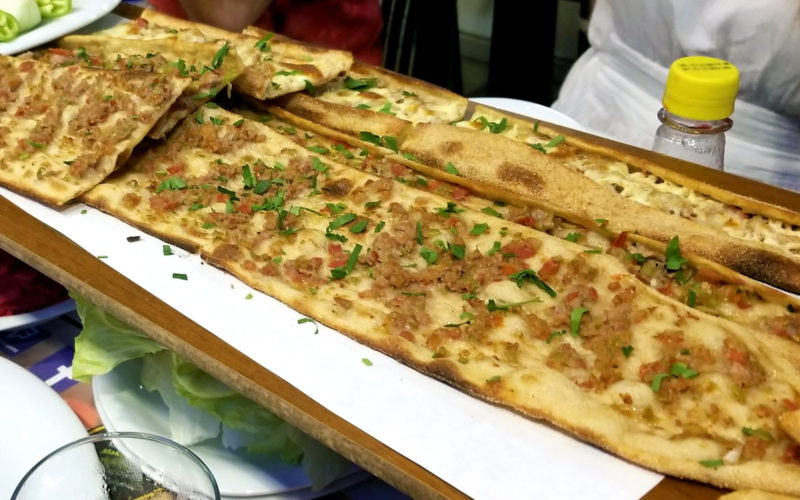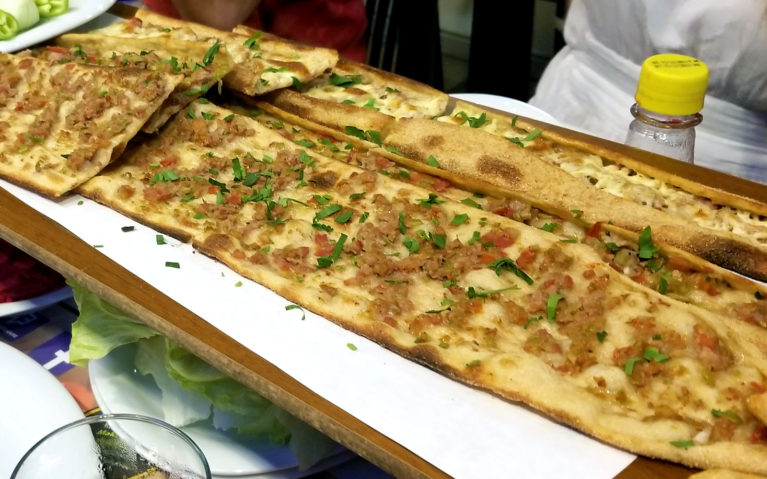 Lahmacun
Similar to pide in that it's a flatbread dish, Lahmacun is often referred to as the pizza of Turkey. Topped with minced meat and a variety of spices, it's often served with lettuce, tomatoes and other vegetables. Take any vegetables you like, place them on top and then roll similar to a wrap when you eat it. Don't forget a spritz of lemon!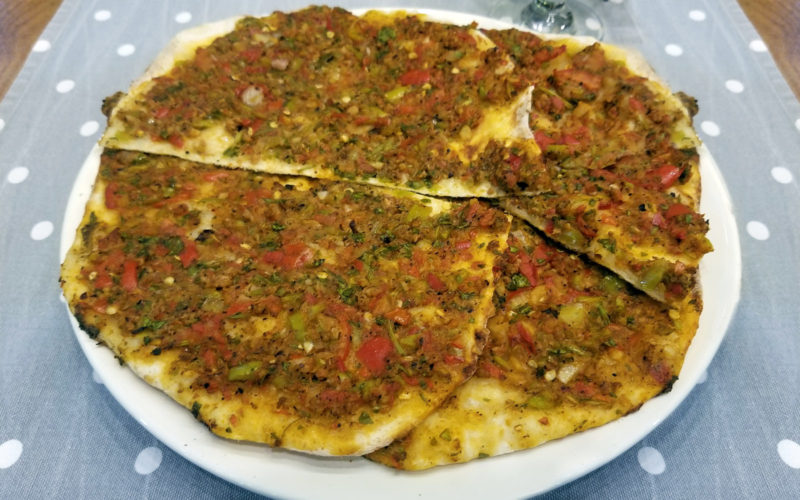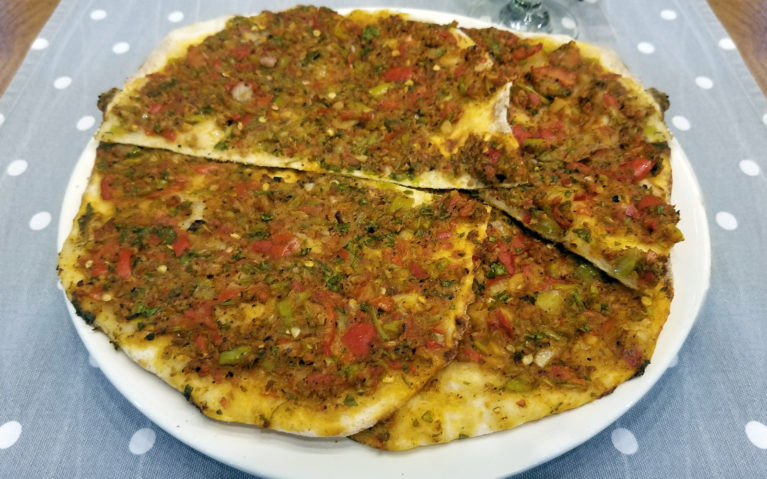 Simit
If you're a fan of bagels or pretzels, then you have to try simit! It's like a cross between the two. The size and crunchiness varies from place to place, but it makes a great snack or even a meal. You'll often see it as a breakfast food paired with cheese and tomatoes. Apparently it's referred to as a Turkish bagel in North America, though I have yet to see that myself.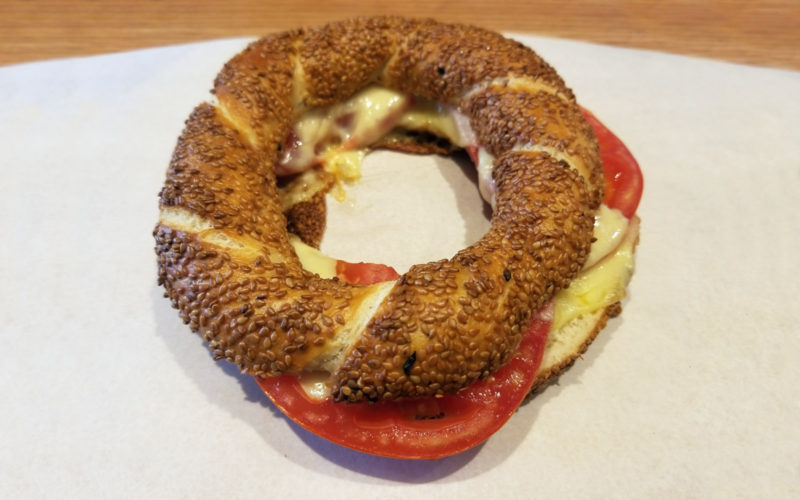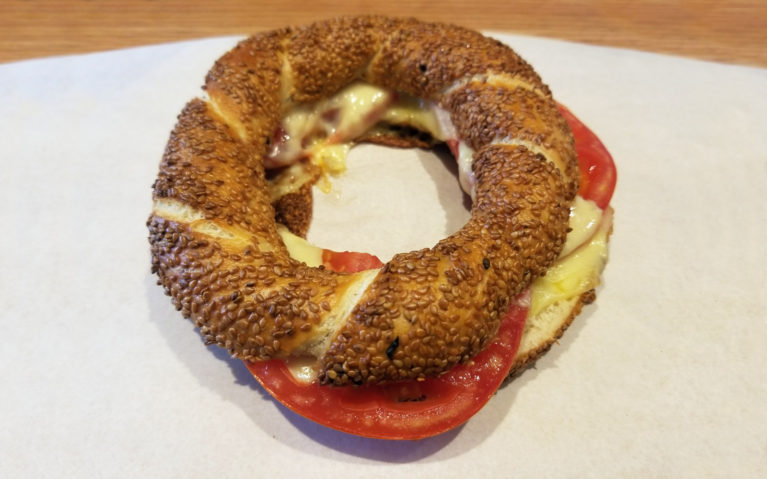 Menemen
If you're going to start your day with any Turkish breakfast dish, my pick is definitely menemen. Scrambled eggs are mixed with diced tomatoes, green peppers and other vegetables along with a number of spices like pepper, salt, garlic and oregano. It actually has somewhat of a Mexican flavour and can be quite filling. It's normally served with bread and other small sides like cucumber, cheese and olives.
It's not only a great breakfast option though, you can enjoy it for lunch or dinner too! You'll often see additional items like meat added. Also some believe if you want to add onions to it, that means you have to have it for lunch or dinner and not breakfast!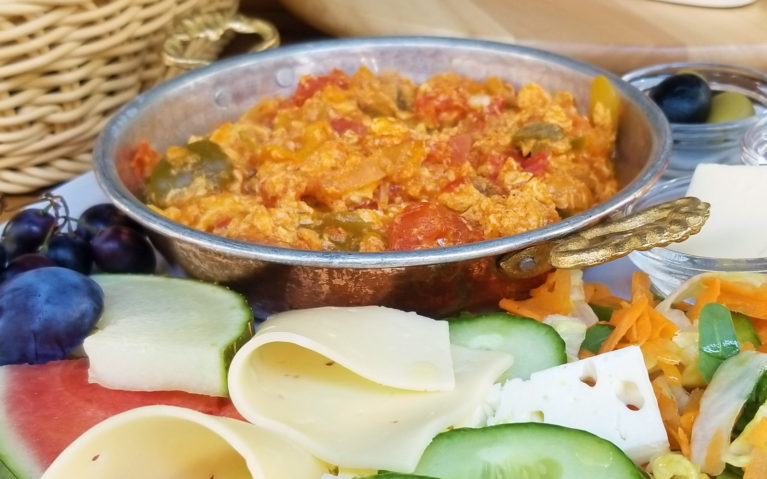 Kayseri Mantisi
Though I have to say, of all the dishes I had in Turkey, my favourite had to be Kayseri Mantisi. These tiny little Turkish ravioli are filled with either quail, chicken or goose and served with yoghurt, melted butter and often seasoned with Aleppo pepper flakes. Unfortunately I only had the pleasure of enjoying it once, but it'll be one of the first dishes I have next time I'm in Turkey!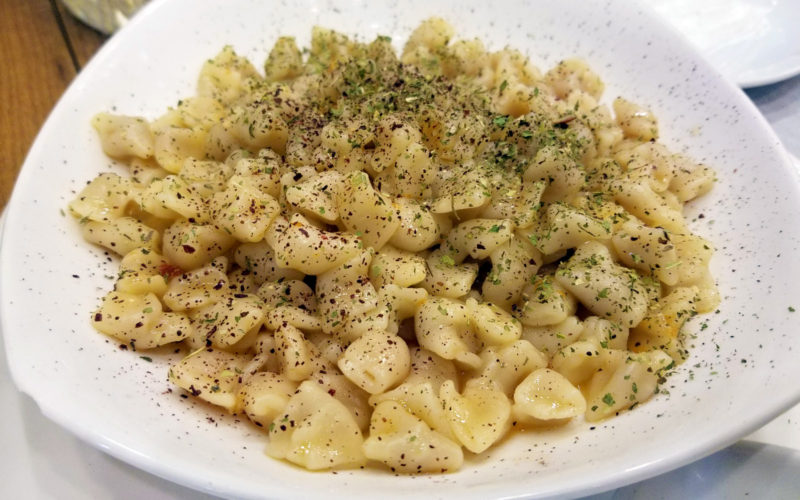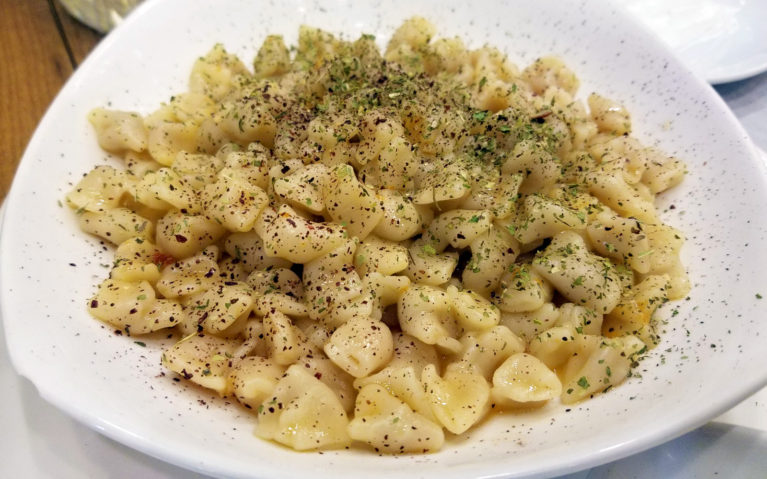 Turkish Desserts
Now that we've discussed the savoury eats, it's time to get to everyone's favourite part of a meal – dessert! There is no shortage of amazing sweet treats that'll satisfy any sweet tooth.
Dondurma
If you've heard of any Turkish dessert, chances are it's dondurma due to videos about it going viral on social media. This Turkish ice cream is often sold from street vendors and you'll not only enjoy a delicious dessert but a show as well. Don't be surprised though if it takes you a few minutes to get your treat. It may be a tease as the vendor tricks you and steals your ice cream due to the stickiness of it which allows them to do tricks, but I swear it's worth the wait!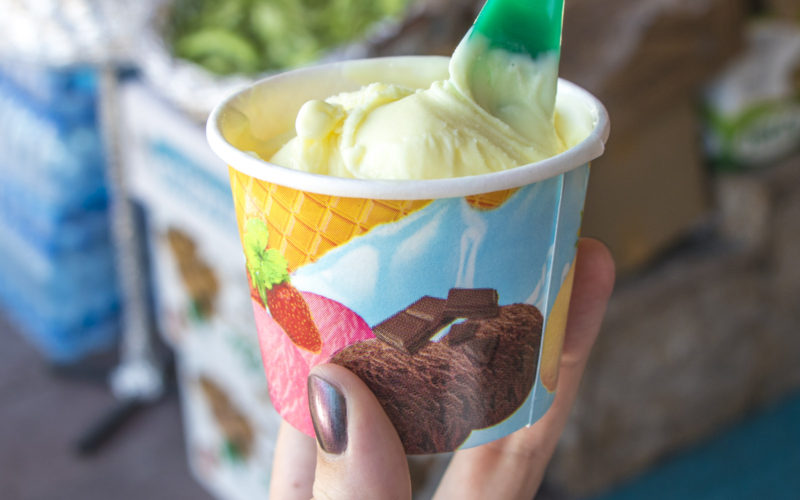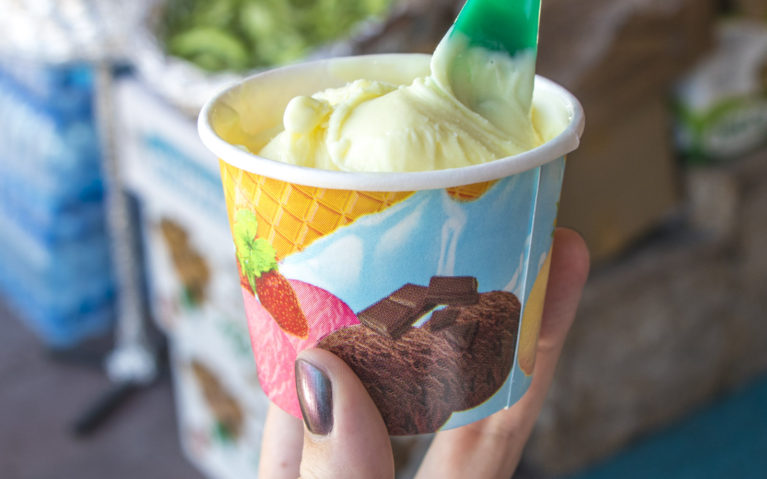 Baklava
While I've always thought of baklava as Greek, it's actually a Turkish dish dating back again to the Ottoman Empire. Layers of crispy filo pastry are filled with chopped nuts like pistachios and then smothered in honey. Be warned – this dessert is seriously dangerous as it can be hard to have just one piece!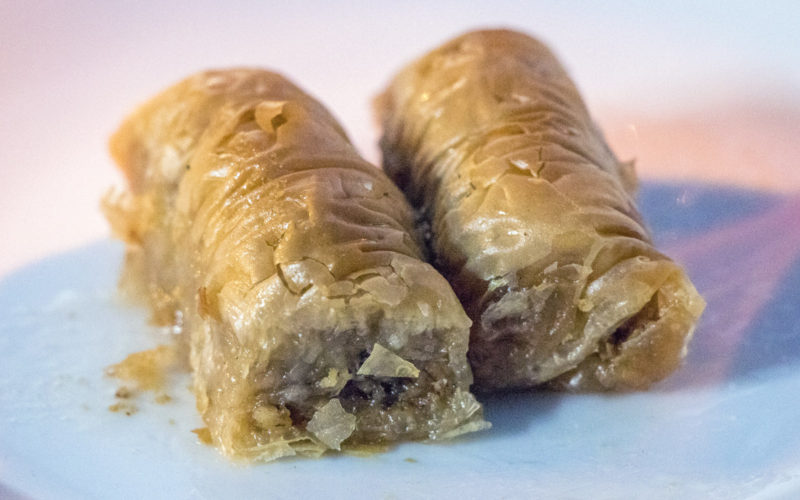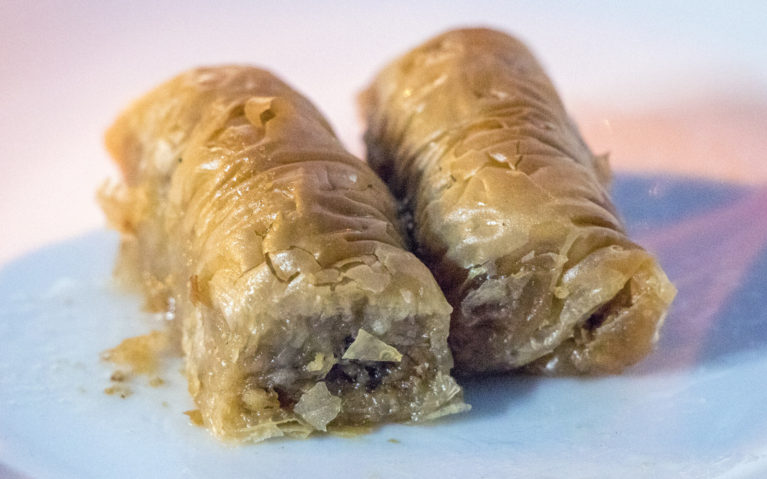 Künefe
If you're a cheese lover, then künefe is the must eat Turkish dessert for you. Thin, shredded noodle-like pastry is layered with cheese and soaked in a sweet syrup. It's seriously a delight for the taste buds and was probably my favourite sweet treat, though I found it was best when shared as the sweetness can be overpowering after a while!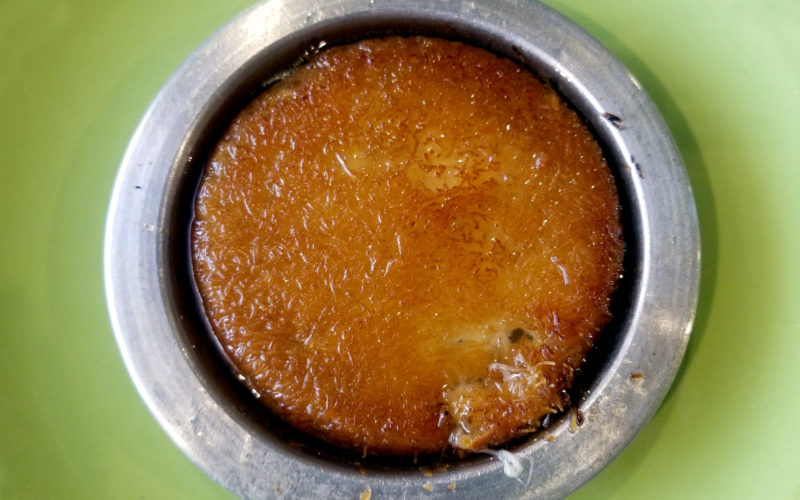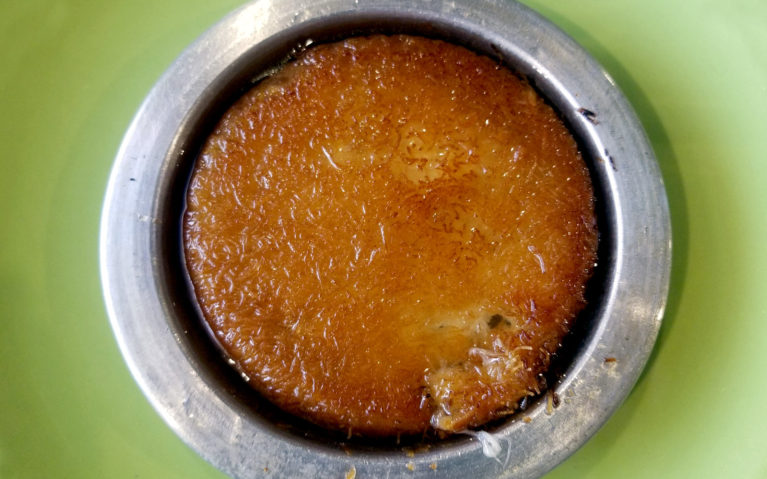 Any Must Try Turkish Food I Missed?
If you're not hungry by now, then you have some serious willpower because I'm hungry from writing it! Have you ever had Turkish cuisine? If so, what's your favourite Turkish dish? Did I miss any meals or treats that you would consider a must try Turkish food? Which are you most excited to try? There are so many delicious choices that I promise you'll eat well during your visit to the country!
Want to remember the delicious Turkish dishes? Pin it for later!