My Kitty Cafe – a Purr-fectly Good Time at Guelph's Cat Cafe

While cat cafes began in Taiwan and Japan, they've begun to pop-up in Canada as well. I had heard rumblings of a cat cafe coming to Ontario a few years back, but then it fell off my radar. As the crazy aunt twice removed for all my friends' cats (my fancy name for cat sitter), you can imagine my excitement when I realized they had arrived! Was there a kitty cafe near me? While there are no cat cafes in Kitchener or Waterloo, there is one just a short 30 minute drive away. You'll be feline fine at My Kitty Cafe in Guelph!
Also if you think that's the last cat pun… I'm just getting started.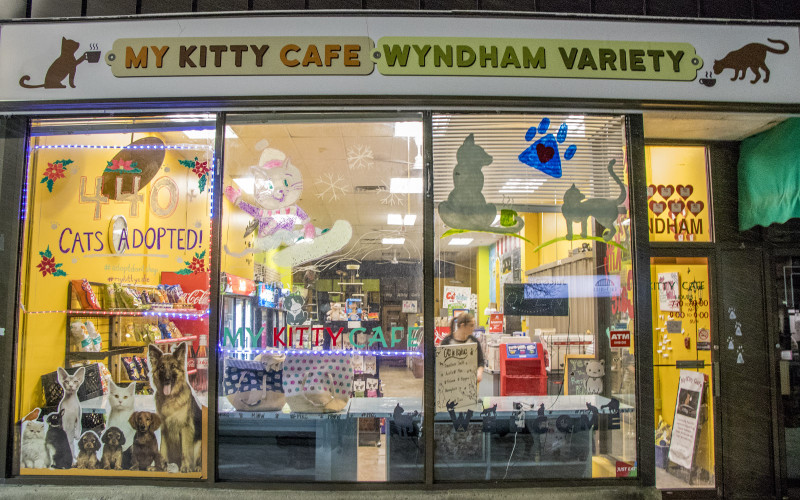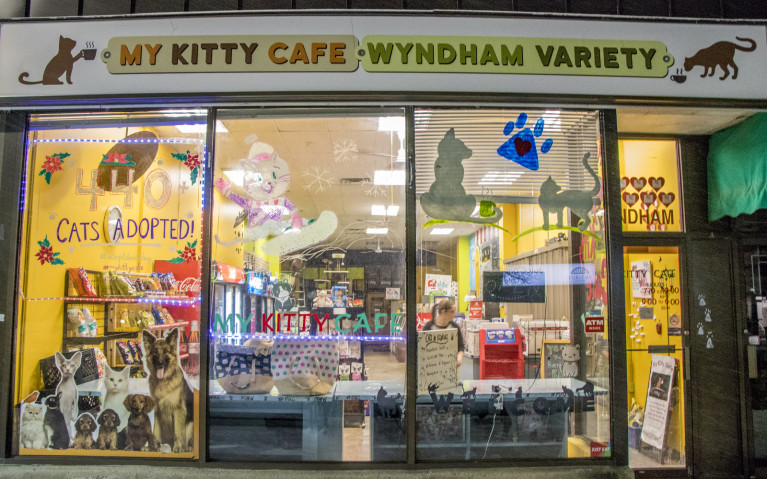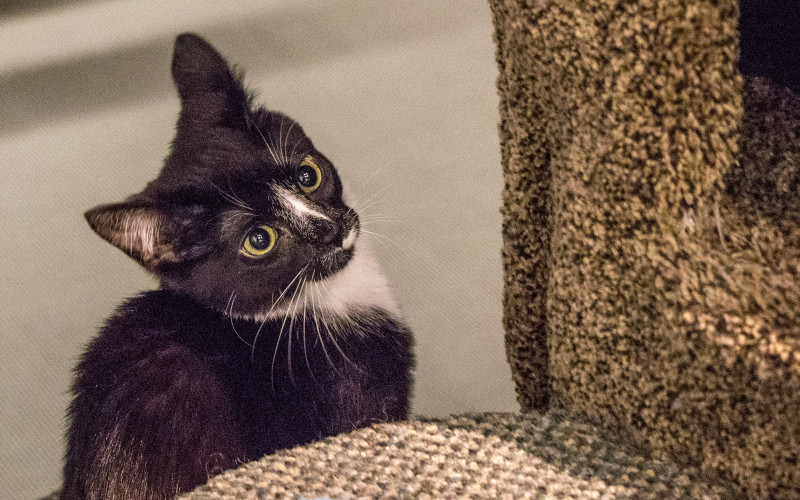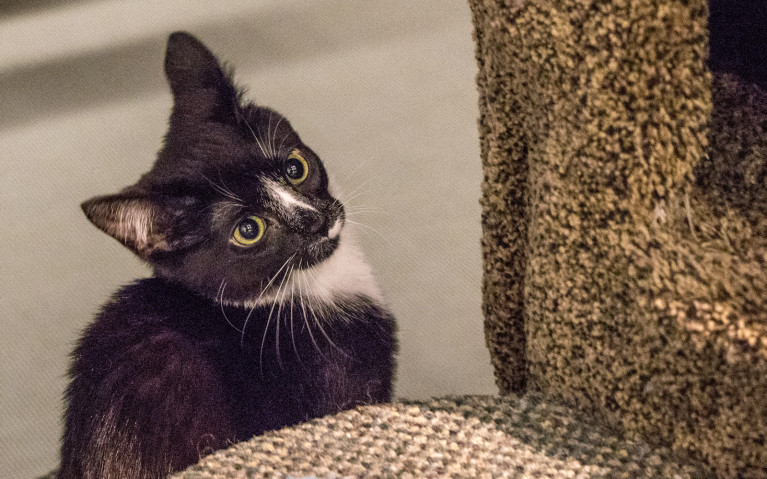 You may not know this, but My Kitty Cafe is said to be Ontario's first cat cafe. Since opening in October 2015, they have been not only giving humans their dose of feline cuddle time but have been finding homes for kittens and adult cats alike. Originally partnered with the Guelph Humane Society as a satellite shelter, they couldn't keep up with the adoption demand!
As a result, they now work with the Purrfect Companions of Norfolk. This organization helps homeless stray cats find their forever home via My Kitty Cafe and their own shelter. As a result, you may see a new furry face each time you visit. Check out their board to see who's lounging about!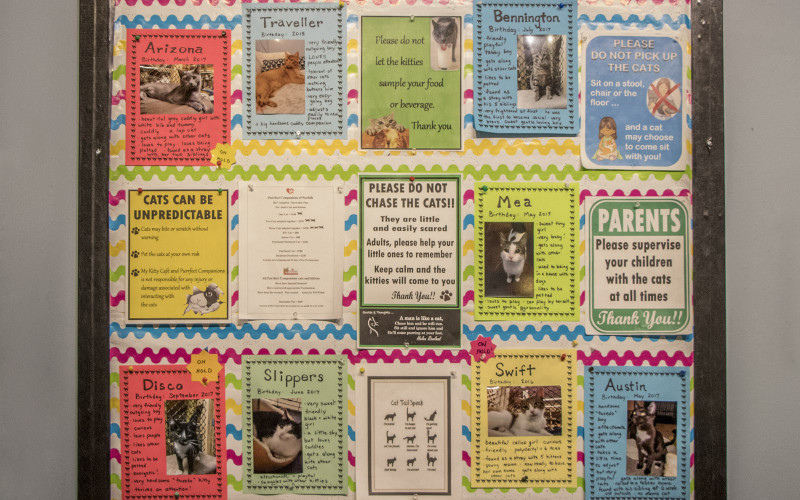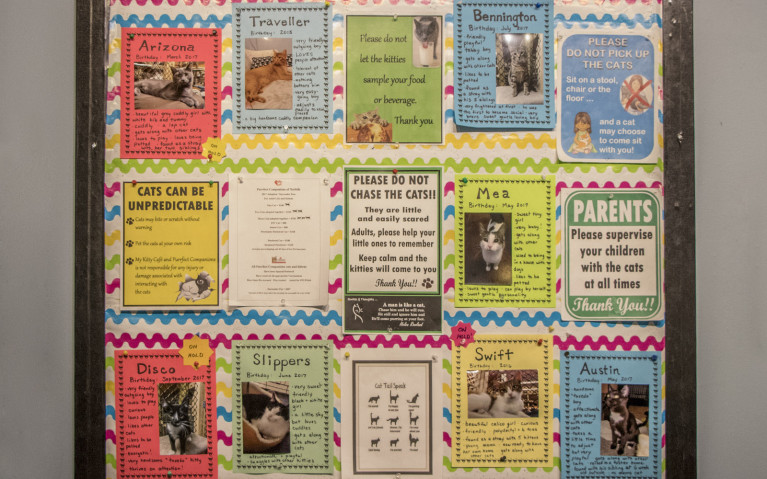 My Kitty Cafe is a little different than other cat cafes you may visit. You may think you're in the wrong place as you step into the typical variety store setting. Once you see the decorative cat collars and kitty-themed gear though, you'll know you're in the right place.
A further look inside and rather than your usual coffee shop setting, you'll find cozy couches and knitted afghans reminiscent of your grandmother's house. Snuggle up in this homey setting as Slippers, Mea, Traveller and more go about their day.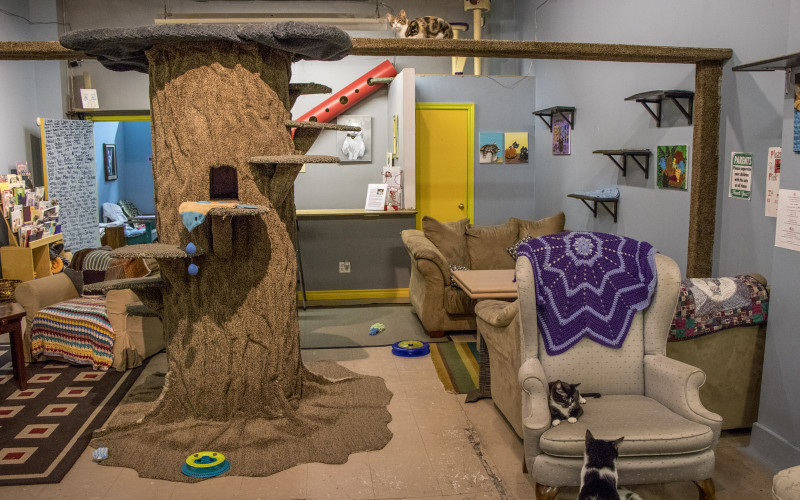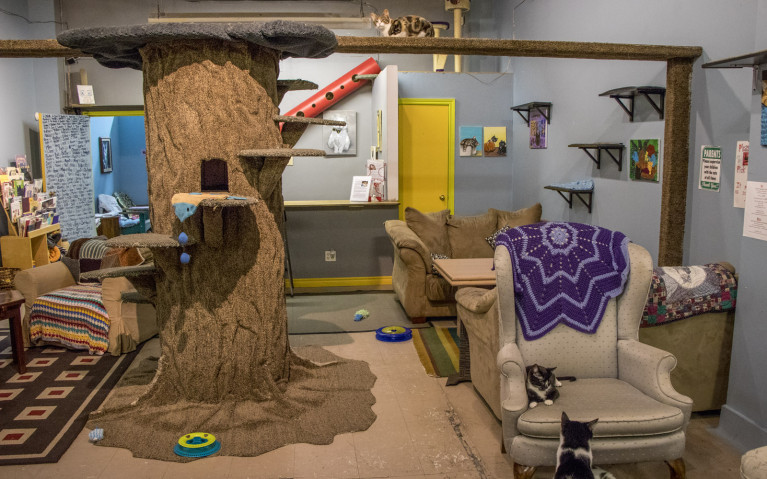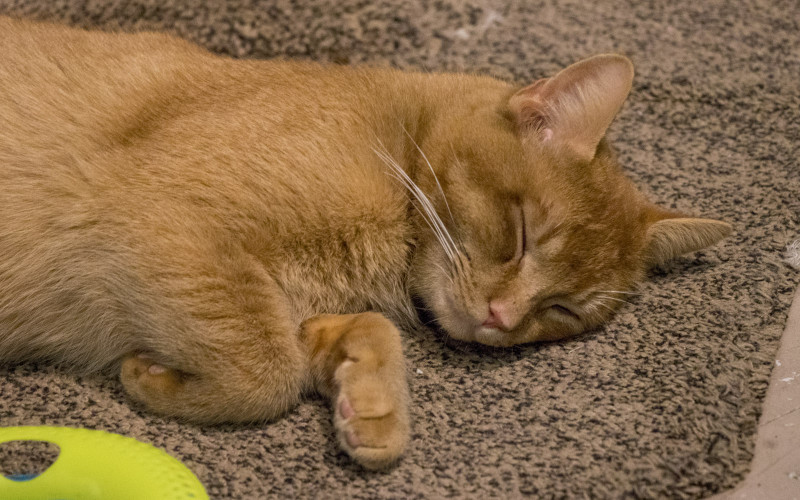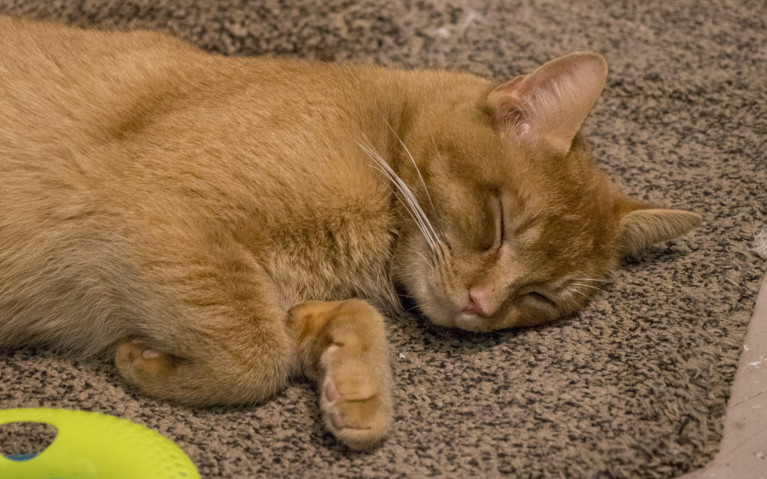 Grab one of the many cat toys or watch them zip around the room's centrepiece – a floor to ceiling tree with sleeping nooks and 'branches' to roam about. I arrived at around 5pm to many sleeping kitties but around an hour or so later the majority were awake.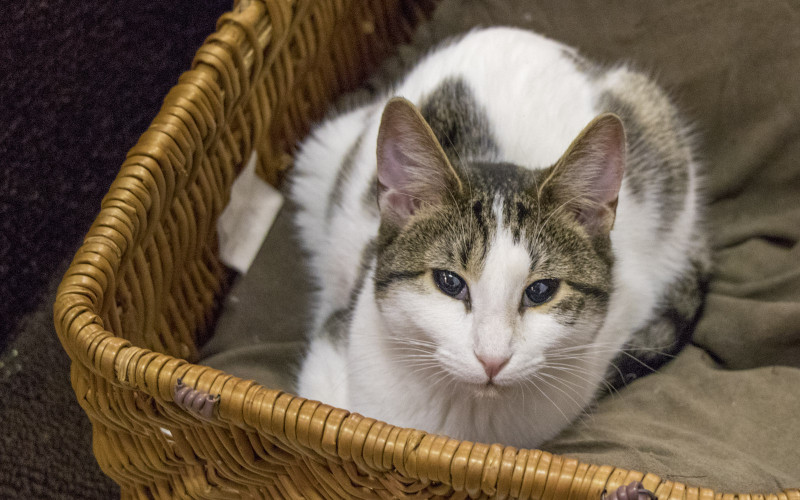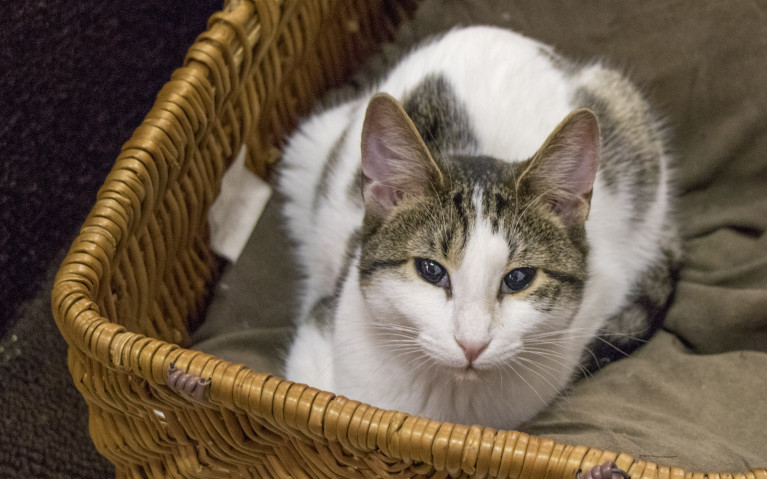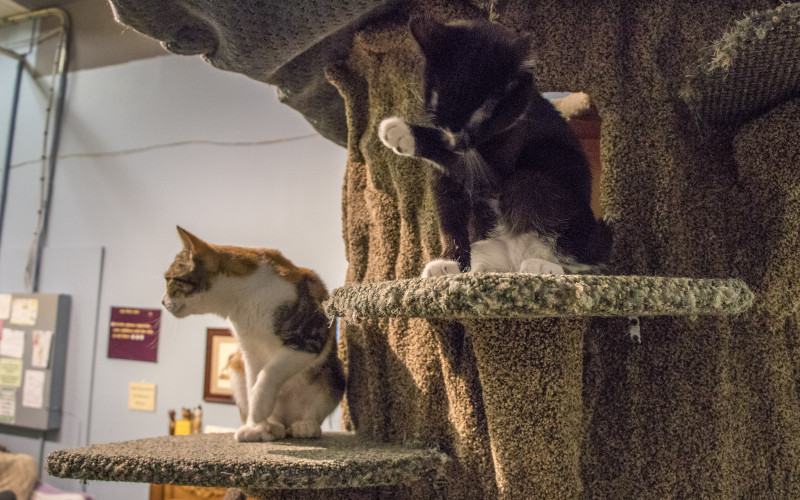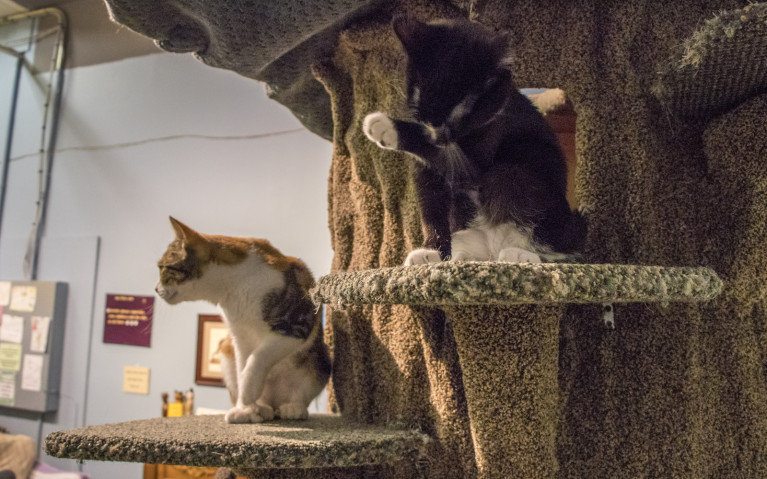 To visit our four-legged friends costs $5, or $3 with a purchase. I suggest taking a gander at the menu on the wall and grab a cat-themed drink or treat. Their meow-tcha catté (aka matcha latte) was adorable and delicious!
Insider Tip: If you can visit on a weekday, they offer a Toonie Tuesday special where entrance is just $2!
If you're looking to spend an extended amount of time, grab some grub from the My Kitty Cafe menu. Their prices are reasonable ($6 – $13) for items like their catsadilla, grrr'ld cheese or their purrito. As it was a chilly winter day when I visited, I ordered their kimchi ramen for $8. It was just the warm-up I needed. Be careful though, some tricky little kitties may try to steal a bite!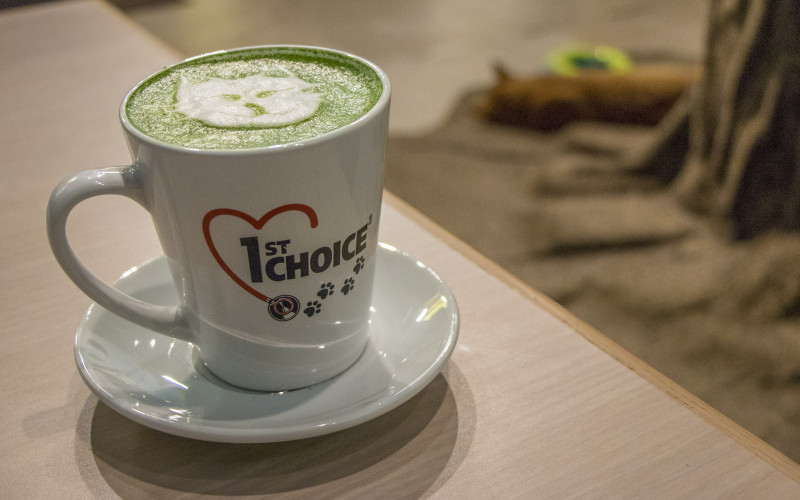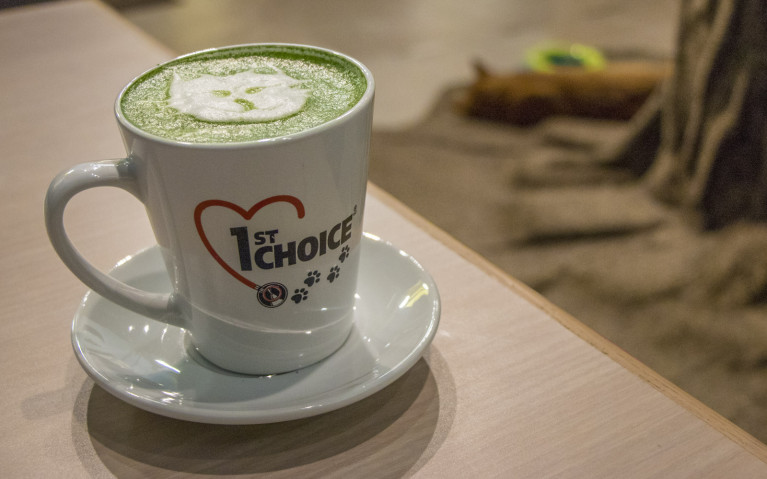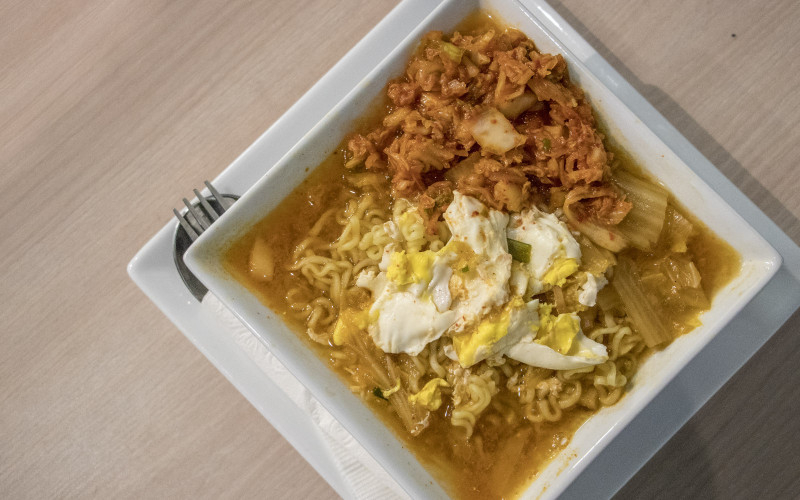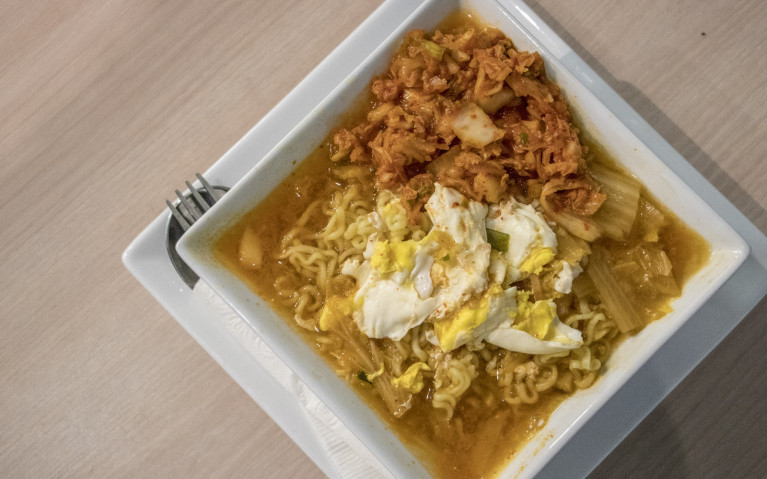 Speaking of, there are a few housekeeping rules you need to abide by while having a paws-itively good time:
Food and drinks are only for the two-legged folk
No picking up the cats, let them come sit on you
Don't scratch or pet their bellies
If a kitty is sleeping, wait until they wake up to play
No running throughout the cafe and no chasing the cats
Turn off your flash when taking photos
As far as the cafe itself goes, it's a great spot with quite a few outlets as well as free wifi. You can easily settle in and get some work done. Although, your new found friends may say otherwise.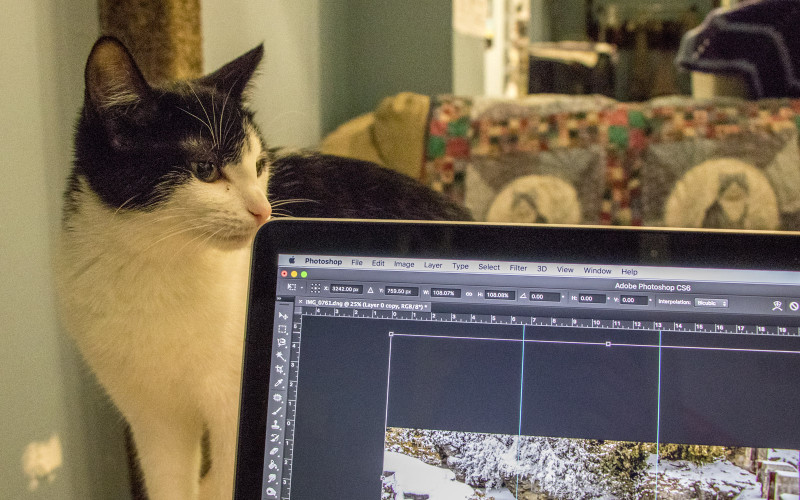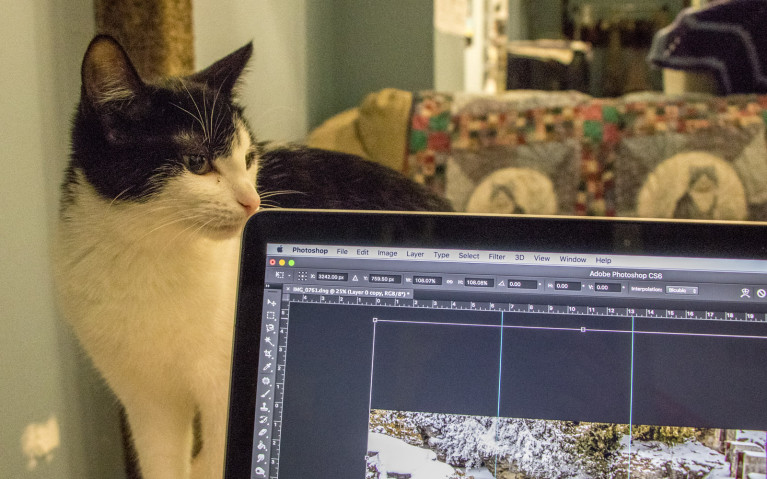 While some cat cafes have come under scrutiny recently like TOT Cat Cafe Toronto (now closed), you have nothing to worry about here. The cats are kept happy and healthy all while doing great work with the Purrfect Companions of Norfolk. Be warned though, you may just be tempted to be one of those forever homes. Disco thinks so as he's in the process of being adopted as I write this post!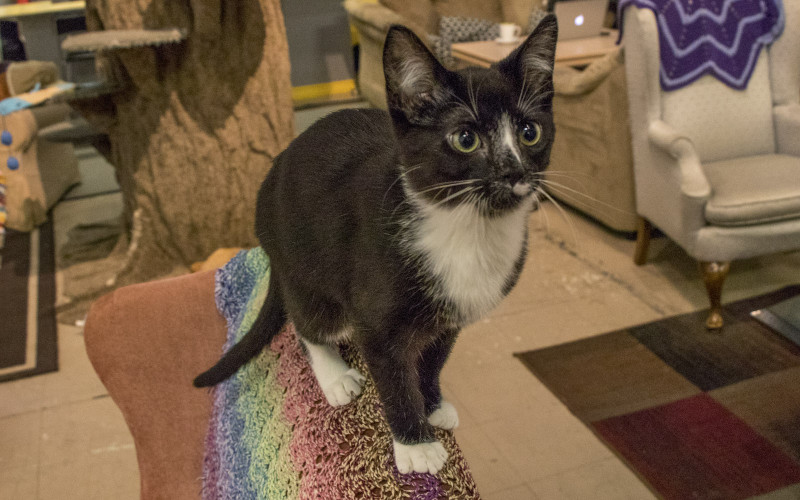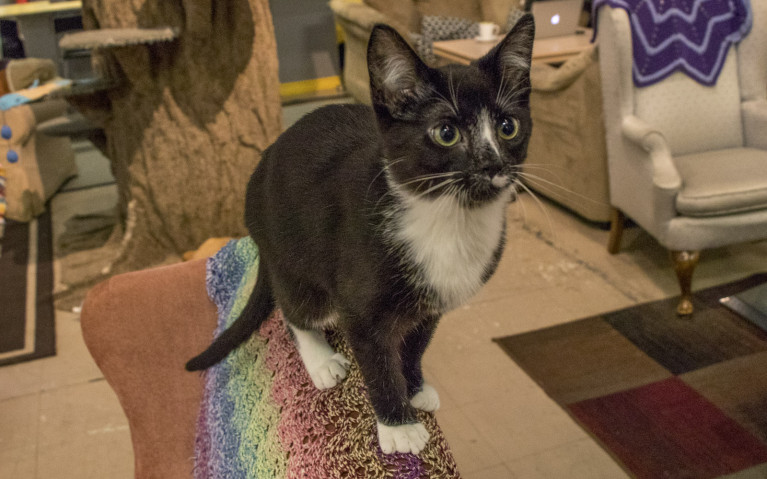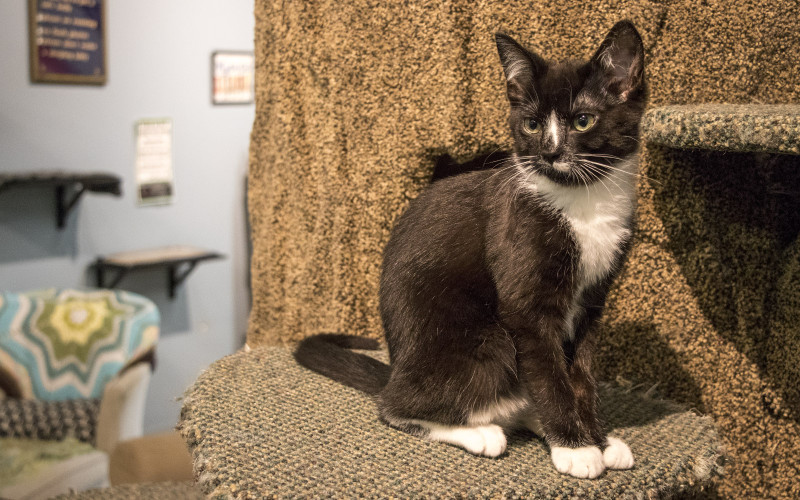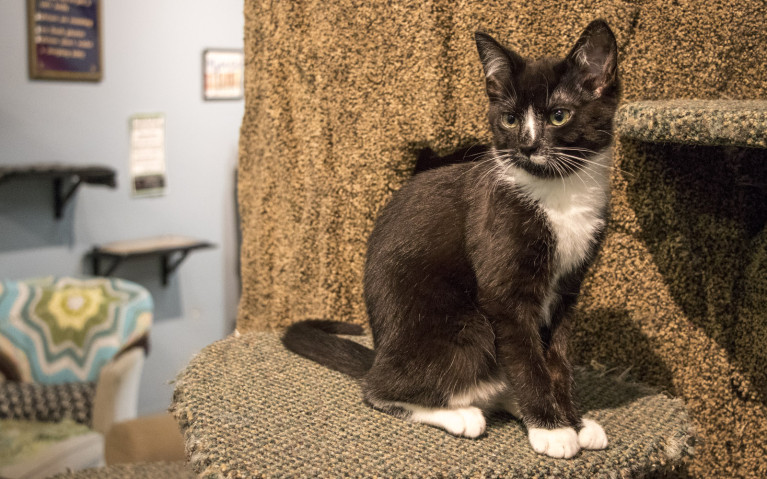 If you do fall for one of the residents (or if one of them fall for you!), every one of the cats in My Kitty Cafe has been spayed and neutered. Vaccinations are up to date as well as being treated for fleas and de-wormed. All have also been tested for feline immunodeficiency virus and feline leukaemia virus. To top it off they each have a microchip too!
I swear I had trouble resisting their furry little faces!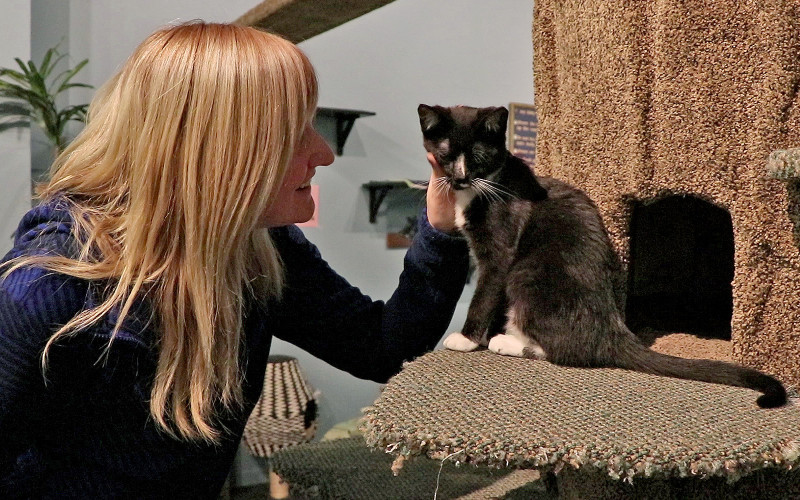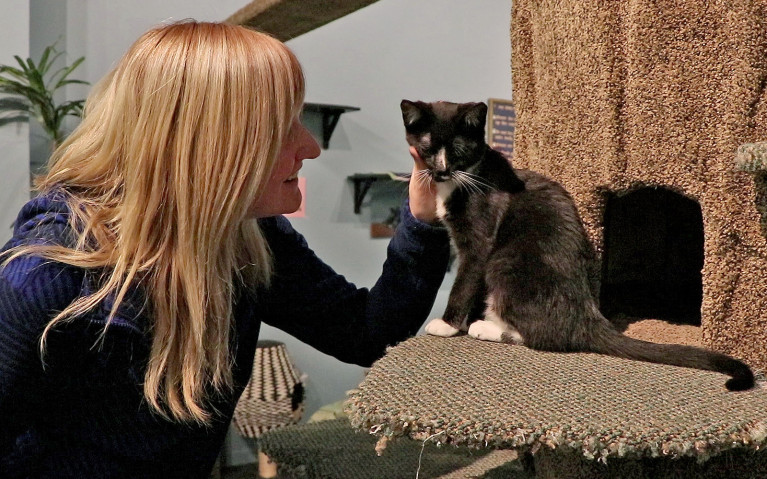 Next time you're in town, be sure to say hello to these little critters. My Kitty Cafe hours of operation are 7:30am-10 Monday-Saturday and 9am-7pm on Sundays. Whether you're looking for somewhere to warm up on a chilly winter day or just enjoy some feline company, this Guelph cat cafe is a meow-velous choice.