9 Reasons Why I Wish I Visited Erie Pennsylvania Sooner

Growing up in the Niagara area, a trip to the United States was not uncommon. Whether it was for a hockey game or a girls shopping trip, a trip across the border was a great change in scenery. However, these trips were to New York State, not any further. Despite being able to see our southern neighbours on a clear beach day along Lake Erie, it wasn't until recently that I made the trip while en route to Pittsburgh. After just a few hours in Erie Pennsylvania, I couldn't believe it had taken me 27 years to visit! Don't make the same mistake I did – and here are 9 reasons why you should plan a trip to Erie sooner rather than later!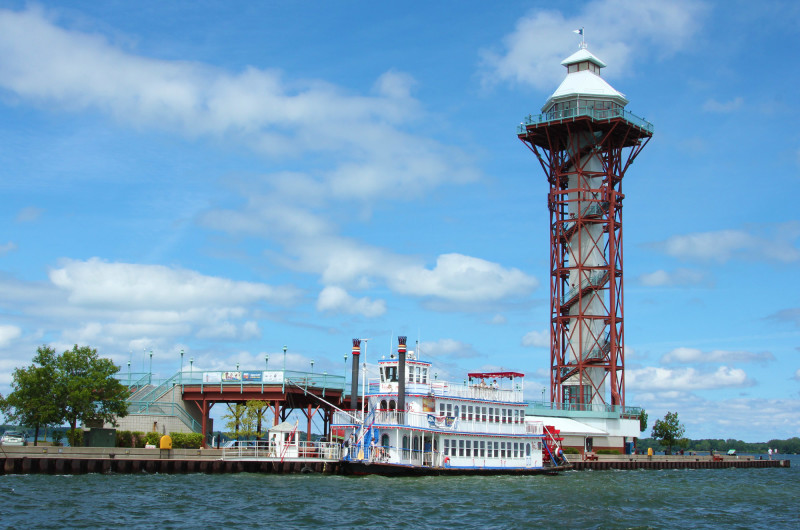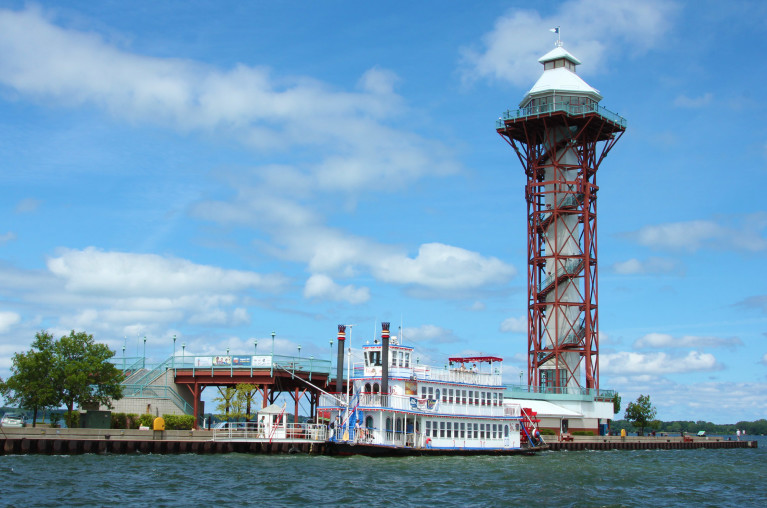 Reason 1: Location, Location, Location
Nestled on the shores of Lake Erie, it's a great getaway from the hustle and bustle of the city. Only a 2.5 hour drive from my home town of St Catharines, it's actually a little sad I've never made it across the lake to Erie. I've visited Montréal and Ottawa multiple times and they're 3x the distance away! Just because there's a border between us, it never registered on my radar.
Reason 2: The City is Walkable
I don't know about you, but a walkable city is a big bonus in my books. You can walk from the heart of downtown to the waterfront in 15 minutes. Although it is a little uphill at times, that just means you'll be earning your dinner & drinks!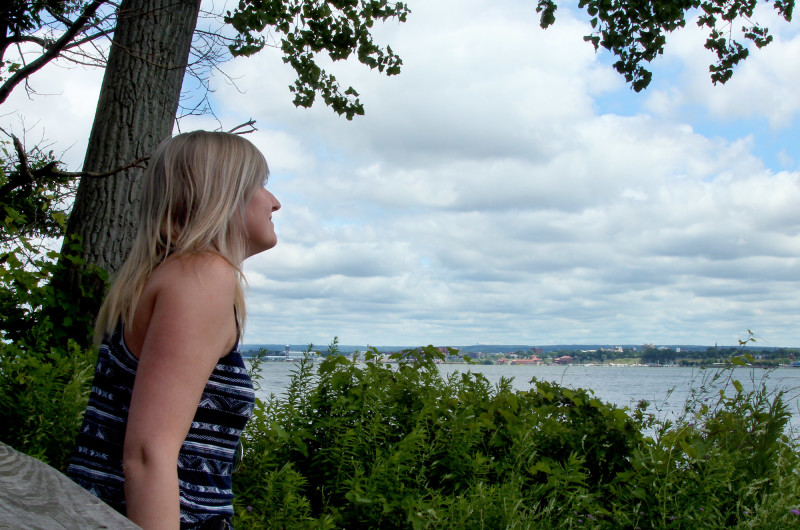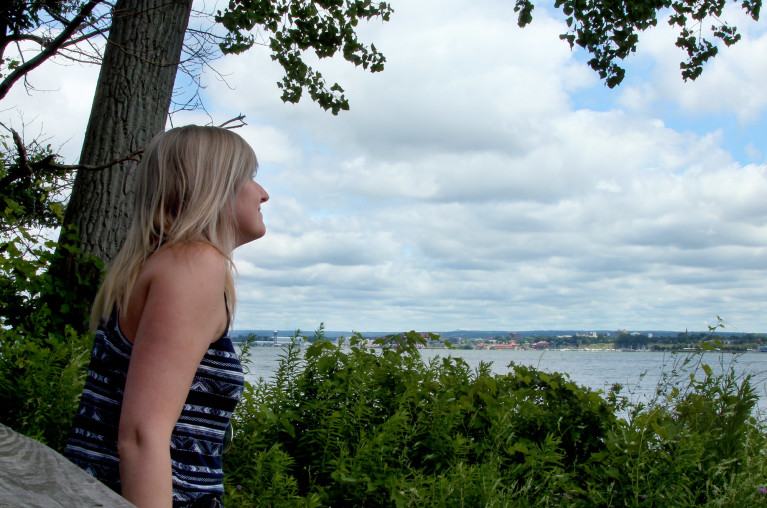 Reason 3: Escaping to Nature is Easy
A short drive from downtown Erie is Presque Isle State Park. This 3,200 acre peninsula offers a number of recreational activities. From biking to boating to just relaxing on the sandy shores, there's something for everyone. Presque Isle also offers winter activities like cross-country skiing and snowshoeing in the colder months. A must visit when in town, be sure to leave a few hours during your trip to fully enjoy the natural beauty Presque Isle has to offer!
Reason 4: The Gorgeous Sunsets
Everyone loves a good sunset, and Erie has some amazing ones! Take some time to enjoy the beautiful shoreline. I suggest grabbing a chair and enjoying the colours from Liberty Park, or head on into Presque Isle and relax on its sandy beaches.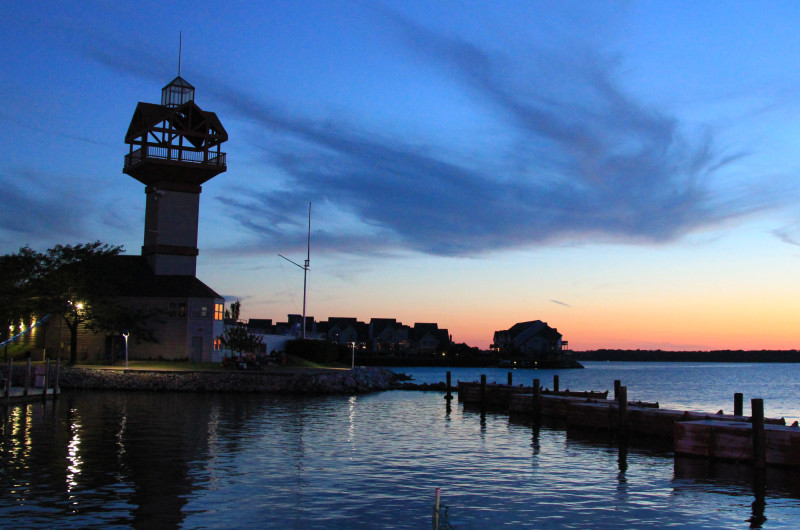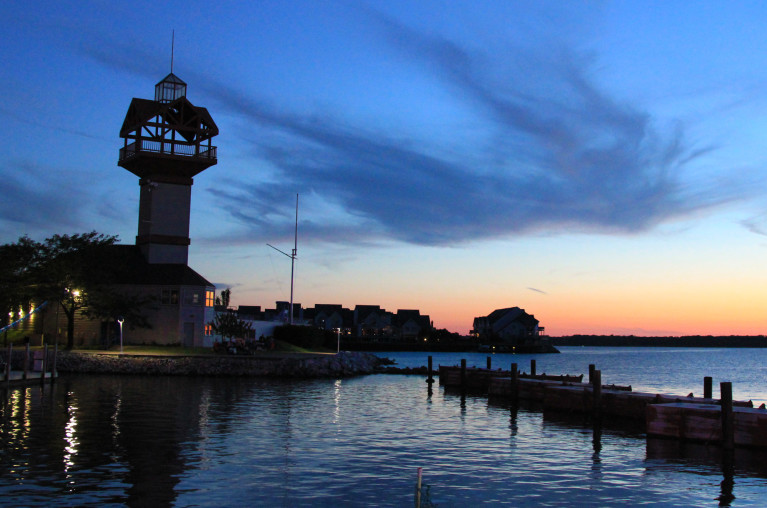 Reason 5: A Hop, Skip & Jump from Lake Erie's Wine Country
Erie Pennsylvania is perfect for a girls weekend as the area offers over 20 unique wineries. Located just a 15min drive away between Erie, PA & Silver Creek, NY, the area offers an amazing variety of vintages. Pick a few wineries and make your own wine tour, or enjoy one of their events like the North East Wine Festival happening Sept 22-24, 2017! No matter what you do, be sure to enjoy responsibly.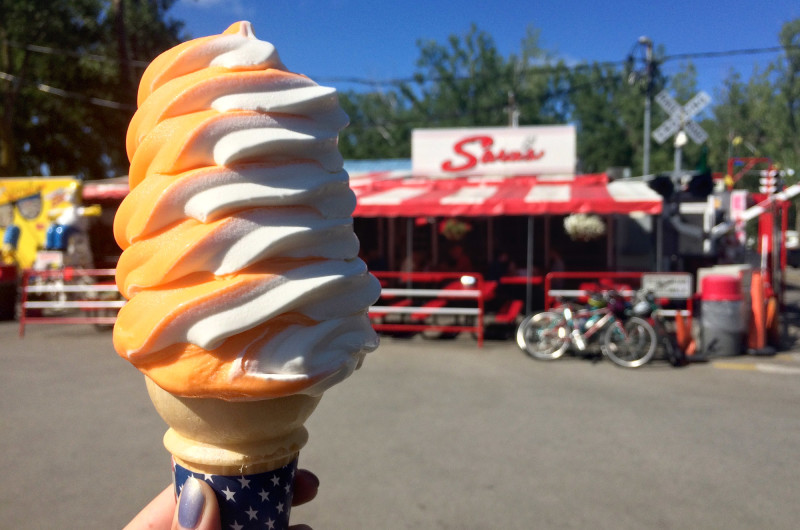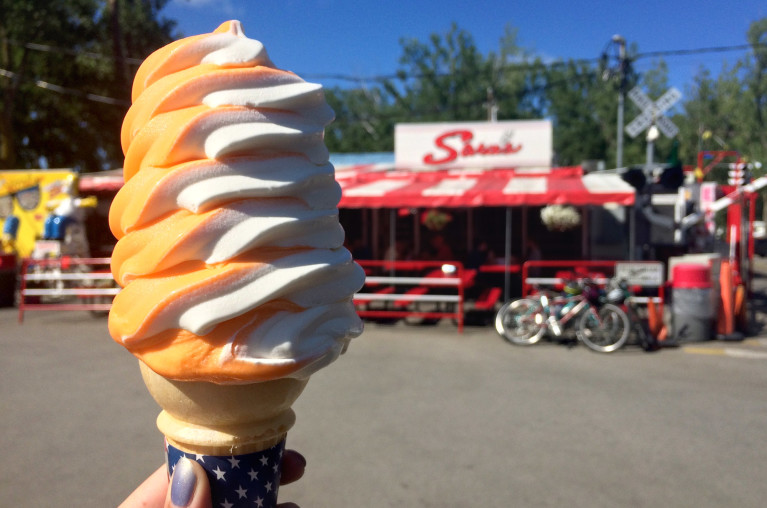 Reason 6: Plenty of Great Eats
From the shores of Presque Isle Bay to the heart of downtown, there's a restaurant that will tickle your fancy. Enjoy the sunshine on tropical-themed patios like Rum Runners Cove for a true summer experience or head into town and grab a bite. Oh, and be sure to indulge in an orange vanilla swirl from Sara's – you'll regret it if you don't!
Reason 7: Erie Pennsylvania is the Center of Lake Erie's Ale Trail
Stretching from Westfield, NY to Meadville & Titusville, PA, Erie Pennsylvania is in the heart of great craft beer. While some are scattered through neighbouring cities, there are a few you can make a small beer crawl out of. Be sure to stop at Voodoo Brewery's downtown Erie location as it's full of character – and great beer of course!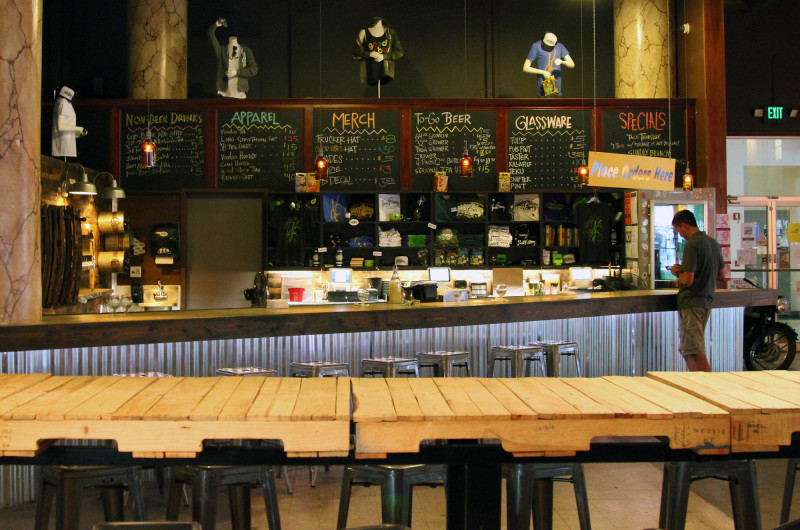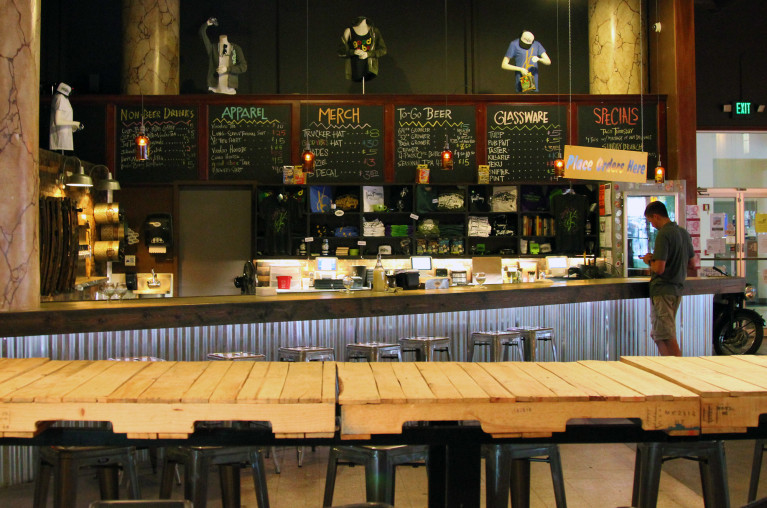 Reason 8: You Won't Break the Bank
Your wallet will thank you while on vacation in Erie. The town offers plenty of great frugal excursions. Waldameers Family Fun Park is free to enter, you only pay for the rides & entertainment you use! There's also the Tom Ridge Environmental Center that's free to enter and offers many great exhibits for all ages. Lastly, there are no taxes on clothing and apparel. Yes, you read that correctly – none of those awful extra charges while indulging in some retail therapy!
Reason 9: It's a Great Destination for Families
While I don't have any children of my own, I wished I was a kid again while exploring Erie. It's a perfect weekend getaway for families! There's the previously mentioned Waldameer Family Fun Park, that has rides and water slides which are great for young families. There's also Splash Lagoon which was voted 2015's Best Indoor Waterpark by USA Today's Readers' Choice!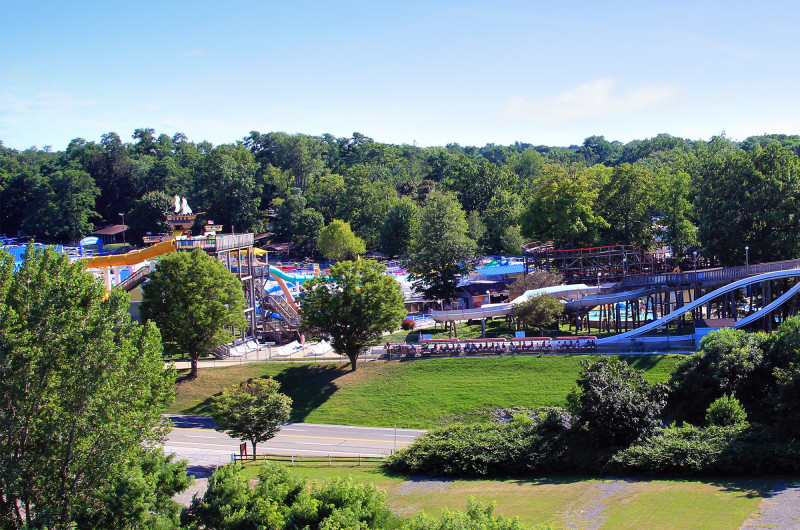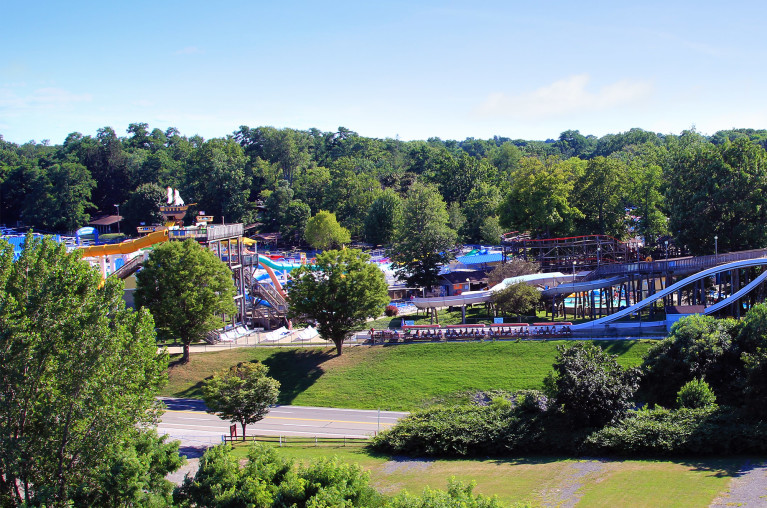 Erie Pennsylvania is the perfect place for a romantic getaway or a girls weekend. While my time in Erie was shorter than I would have liked, it just means I'll have to return! What destinations have you been to that you wish you visited sooner? Have you visited Erie before? I'd love to see your travel photos, so be sure to use #IveBeenBitTravel on your Instagram pictures!
DISCLAIMER:
Thank you to VisitErie for hosting me as I explored more of their beautiful town. All reviews and opinions are my own.