Winter Stations Toronto :: Outdoor Art You Gotta See!

If you're wondering what to do in Toronto this winter, I say head for the beach. Who says you can't go there in the winter? Okay so there's no swimming involved and it's no place to sunbathe, but The Beaches in Toronto are not to be missed in the colder months. Why? The Winter Stations Toronto!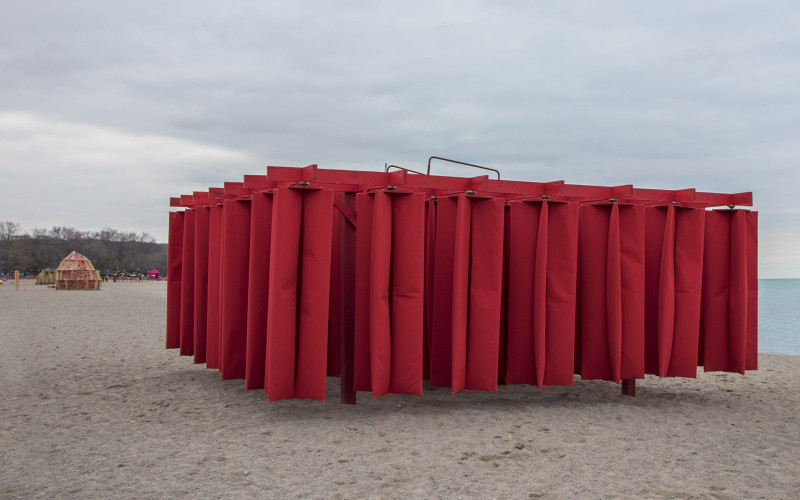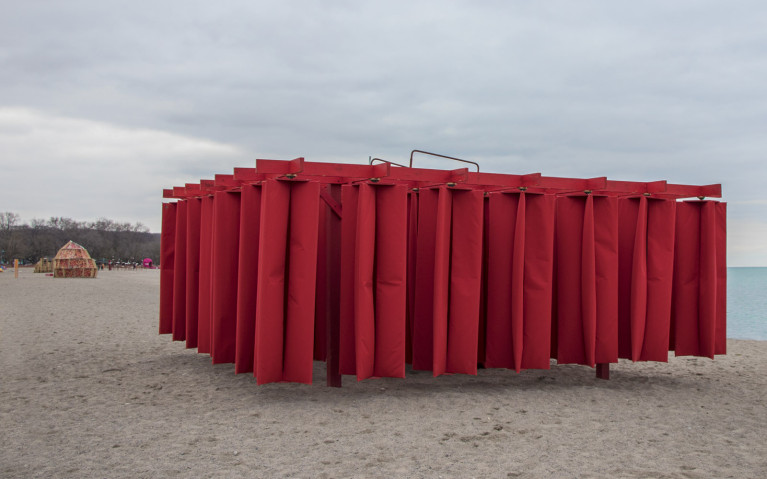 What Are These Winter Stations and Where Are They Located?
Since February 2015, Winter Stations have been brightening the city's waterfront landscape. This international design competition gives entrants free reign to give new life to The Beaches neighbourhood. How? By transforming the lifeguard stations. An important part of the beach in the summer, they sit as empty shells of metal in the winter months – a perfect opportunity for artists to give them new life. There is no limit to how large these works of art can be, what's more important is that they can survive the Toronto winter weather as they line the shores of Balmy, Kew and Woodbine beaches.
In September of each year, the competition opens and proposals can be submitted by teams of artists, designers, landscapers and more from across the globe. Hundreds of entries are proposed each year! Come the middle of November, the jury convenes and chooses 10 plans, of which some of them will be constructed. The winners are announced in January and construction begins for a Family Day (mid-February) opening. Don't delay though, they're only around for a few weeks as they disappear April 1st!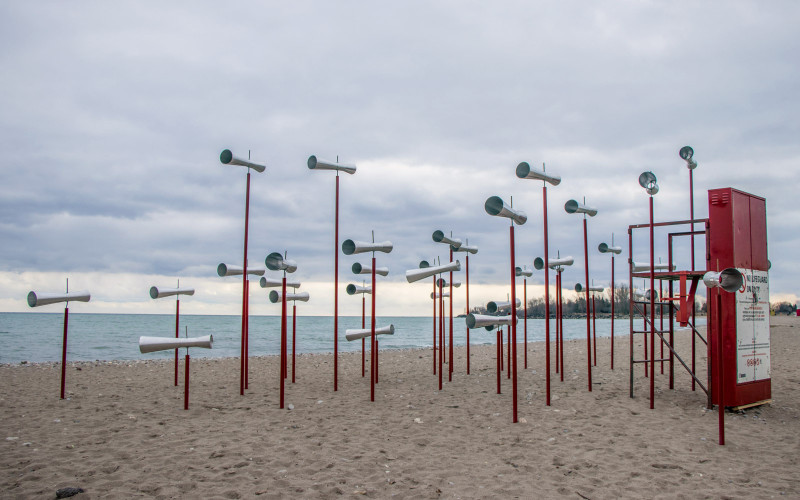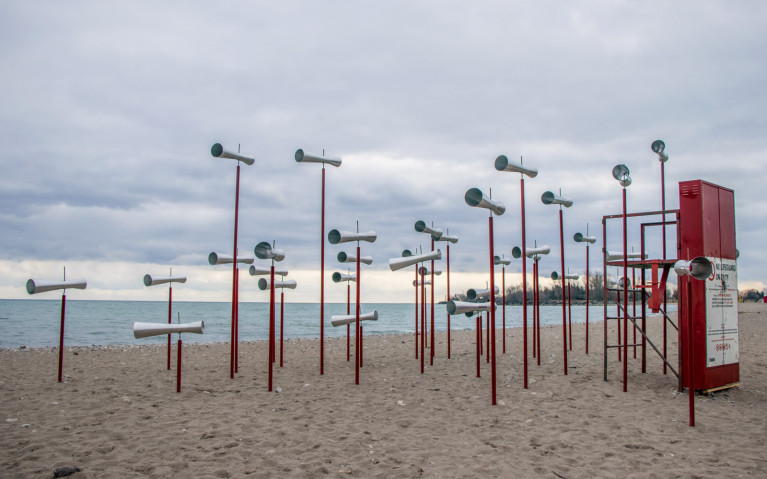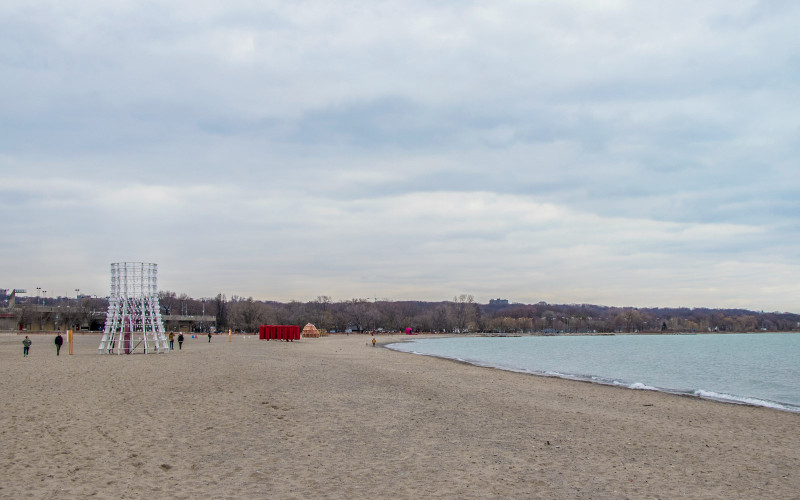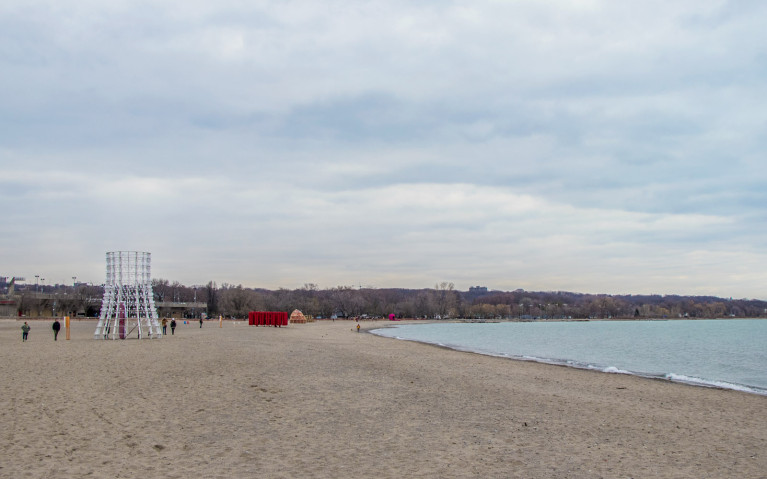 What Should You Expect from the Winter Stations Toronto?
From the idea of warmth to the act of freezing and thawing to catalysts and riots, a new theme is presented to challenge entrants each year. With hundreds of entries, the winners are truly pieces that stand out and make you think. While we often think of art as put on a pedestal, untouchable and unapproachable in the realm of the museum, events like the Winter Stations bring art back into the public realm. It gives these pieces new life and emphasis as we can interact and create our own memories with them.
It's obvious that a lot of time and effort goes into this, not just by the artists but by the conveners. Winter Stations 2018's theme, riot, calls upon the turbulence and upheaval the world has experienced over the past year. Instead of succumbing to the disbelief, it calls upon the artists to rebel and become the resistance. Whether it's in regards to culture or religion or the environment, all that matters is that the artists act out with creativity and joy. Overall, this is meant to be an inclusive event to celebrate creativity while having fun. If art doesn't seem that fun to you… I think the photos below will make you think otherwise!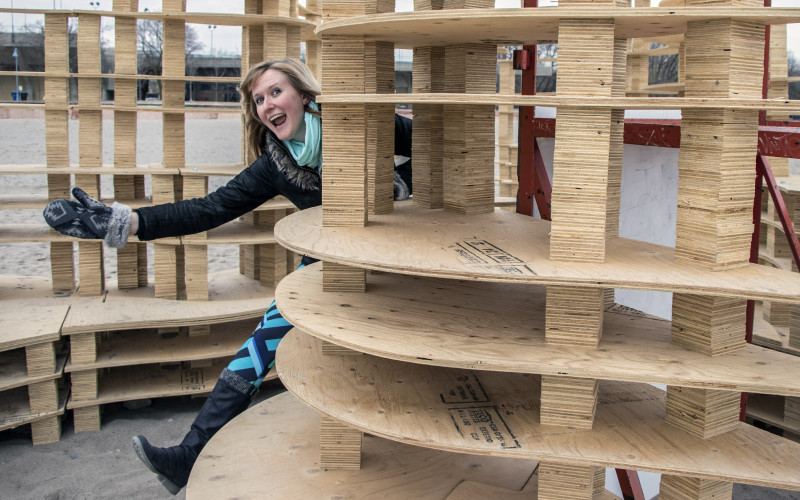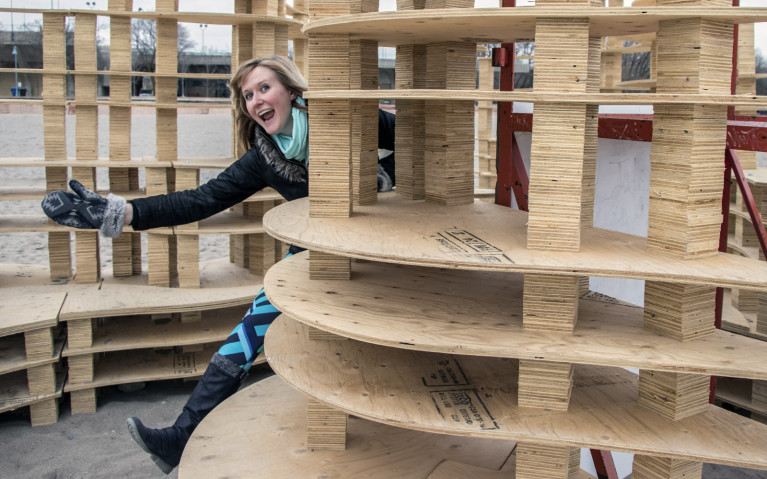 My Experience with the Winter Stations
Honestly? This is probably one of the most fun things to do in Toronto in the winter. I'm so glad my wandering partner-in-crime Lauren suggested we check it out! We had such a blast as we climbed onto, meandered through, and even got slightly beat up by the installations. Either way, we were laughing and giggling as we explored each piece of art.
7 proposals were constructed this year, and each was more amazing than the last. Whether the piece was discussing breaking down social norms, the obstacles one faces in the world, or was a protest on certain renewable energy sources, they always made you think.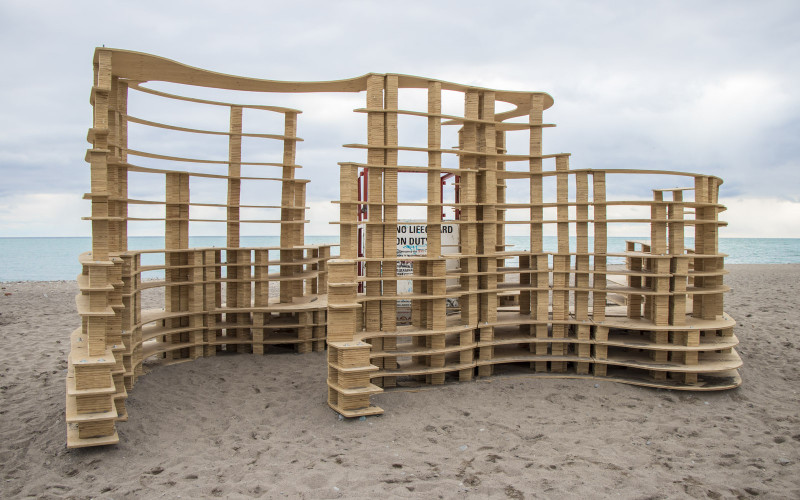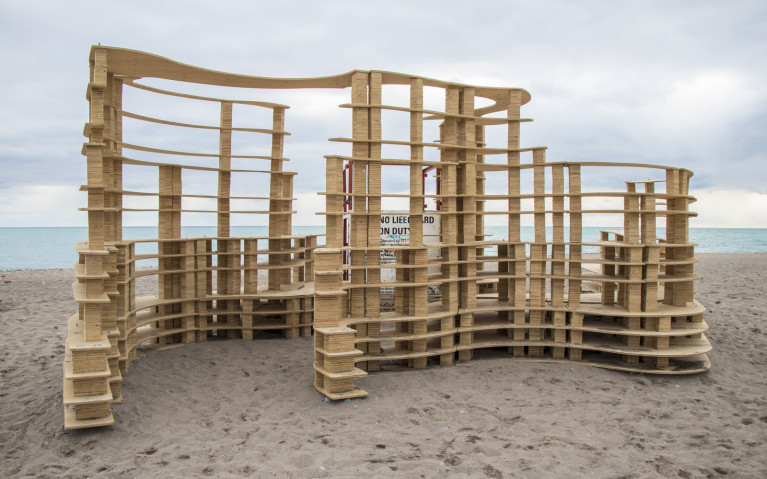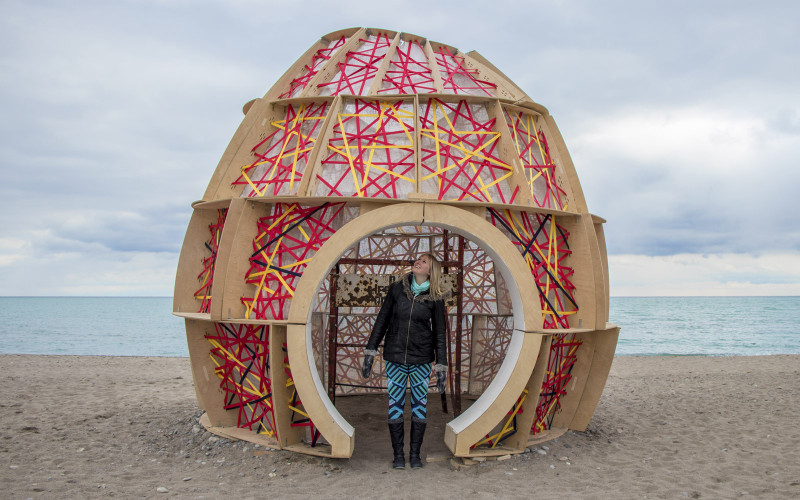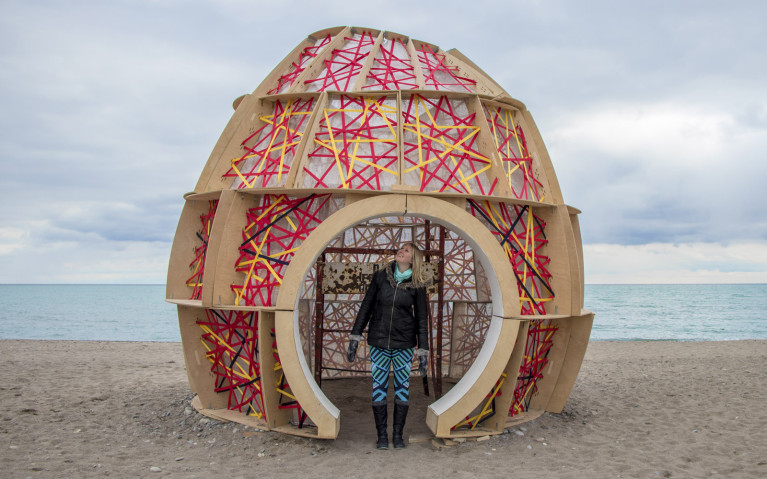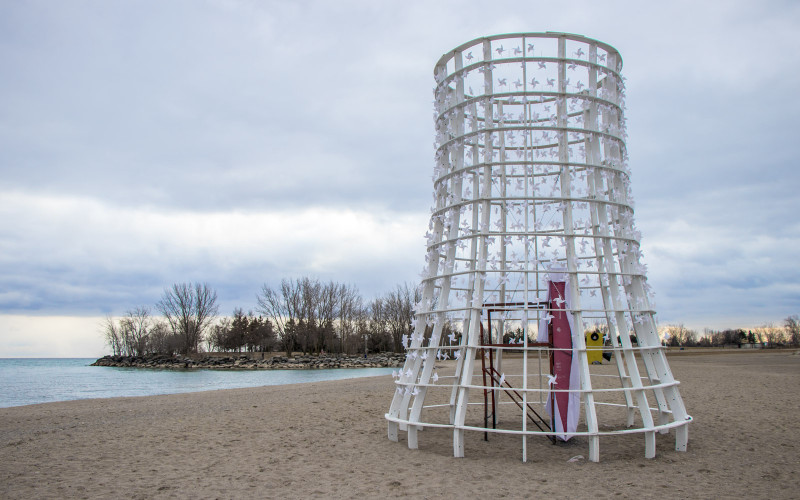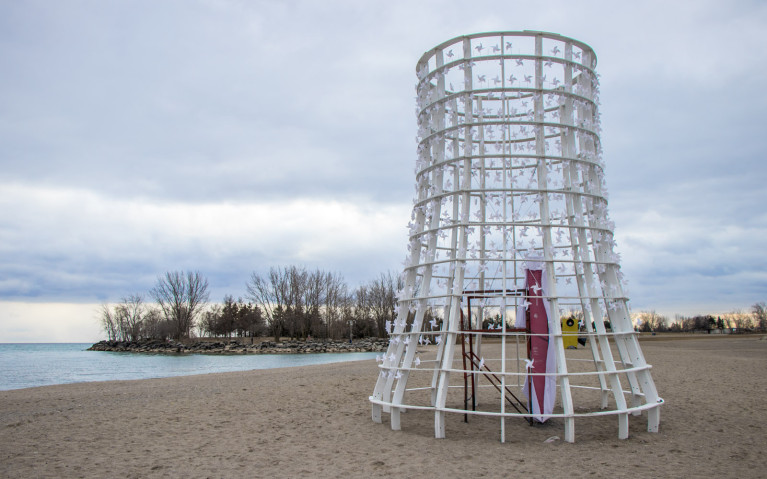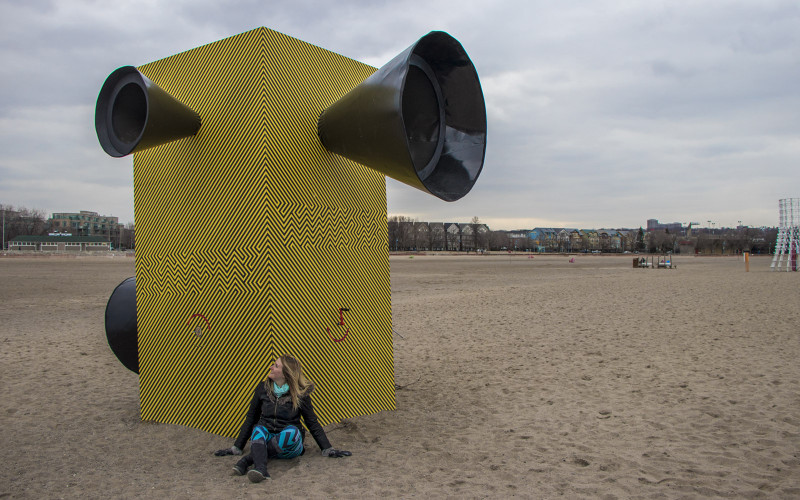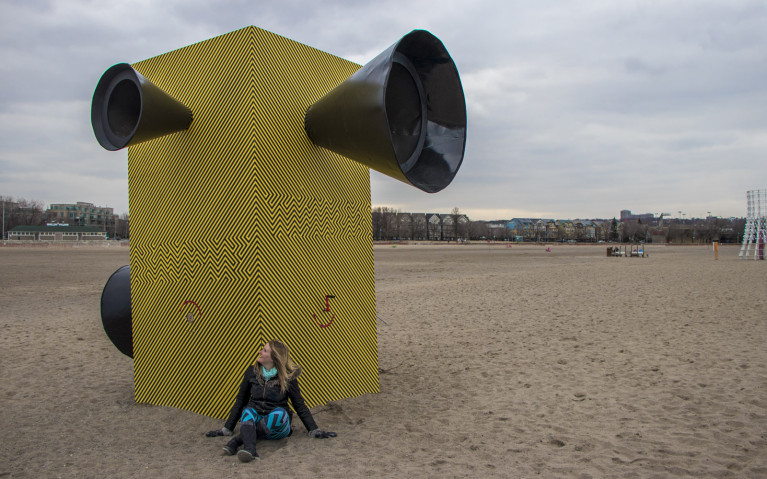 My favourite piece had to be the Pussy Hut, designed by Martin Miller and Mo Zheng. It's not only because it connects with my inner Grannie as a knitter but because we visited on International Women's Day. The Pussy Hat became a global symbol of solidarity in advocating for women's rights, and that ideology is expanded further in this piece. The sheer size of the Pussy Hut doubles it as a shelter, supporting you with warm while in the cold – just how the women's rights movement does for so many people.
When inside, you'll notice that the wooden structure holding up the hut are like shelves. There's a reason for this! You're encouraged to bring items that symbolize strength to you and display it on those shelves. Don't have an object? That's okay – grab your pen and inscribe the name of a mentor or heroine who inspires you in the fight for equal rights.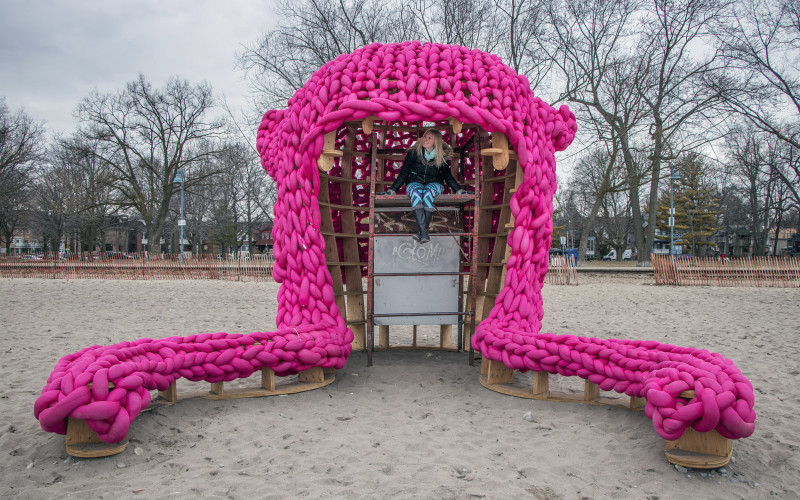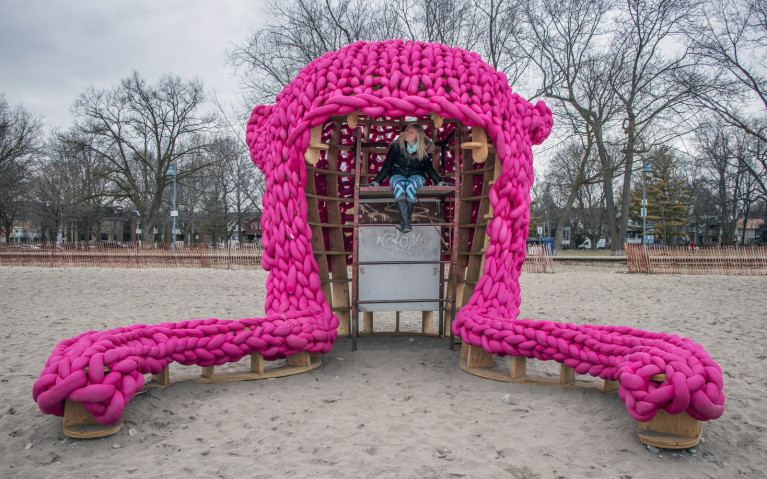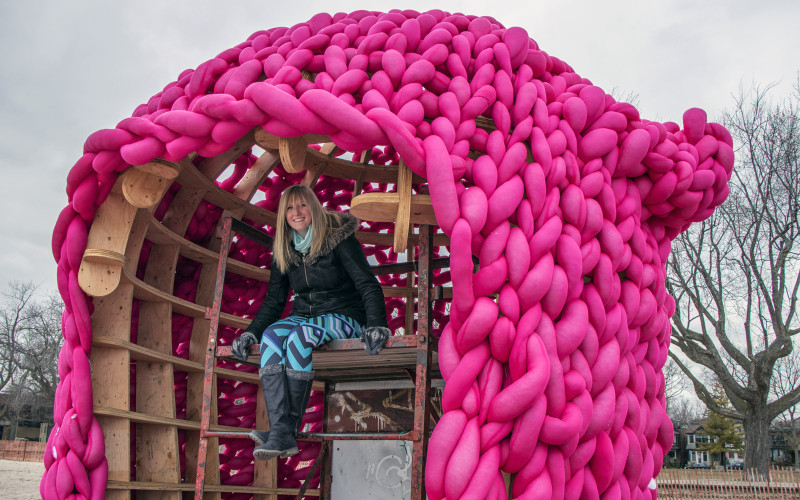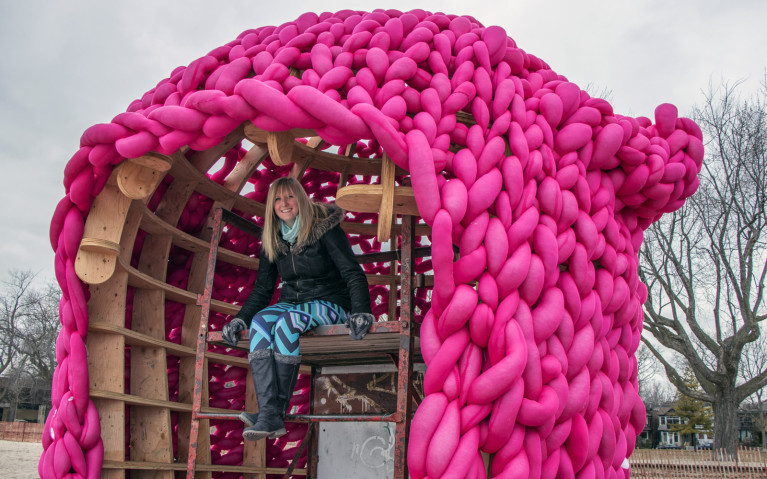 As a fine arts graduate, public art initiatives like this are near and dear to my heart. It not only brings people together but creates a conversation that's accessible to everyone. Also be sure to take a moment to read the placards describing the artists' intention with the piece, but only after you've interacted with it. This way you can enjoy it without a preconception and then see if the meaning you've discovered is similar to the intention of the piece. If it isn't, then you're only elaborating your understanding of it while creating a personal connection – making it even more meaningful.
Have you been to these Toronto Beaches art installations? What did you think? If the Winter Stations Toronto isn't enough art for you, there's always the Icebreakers competition too!
Wanna visit the Winter Stations? Pin it for later!