All Inclusive Tips and Tricks to Ensure Your Resort Stay is Rockin'

Whether you're surprising a significant other or just looking to treat yourself, booking an all-inclusive vacation can be seriously amazing. When I was younger, I used to tell myself "There's no way I'll go to any all inclusive resorts until I'm 60. That's for old people! Save the simple stuff for later!" I now know how WRONG I was! Whether it's your first time at a resort or you've been to a few, these all inclusive tips and tricks will help ensure you have an amazing experience!
What is An All Inclusive Hotel or Resort?
An all inclusive resort or all inclusive package refers to a property in which the nightly rate includes a number of additional services normally not included in a regular hotel stay. On average, an all inclusive rate means you'll receive three meals a day, soft drinks and alcoholic beverages. Resorts often have a certain place where you can access snacks outside of meal hours.
You'll often find daily programming and additional activities which are available to you. Some resorts include non-motorized water sports, even introductory scuba diving lessons. It's not uncommon to find organized activities as well like dance lessons, co-operative sports and more. In the evenings, be sure to ask about special events. Resorts will often arrange concerts or plays for guest entertainment, sometimes influenced by holidays depending on when you stay!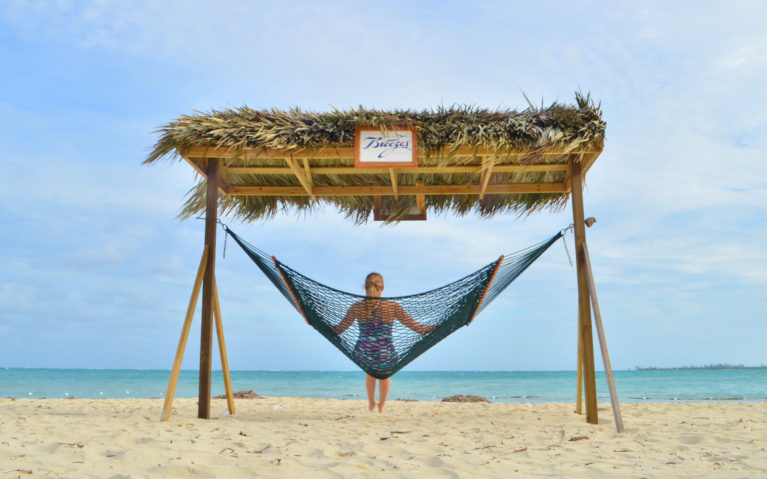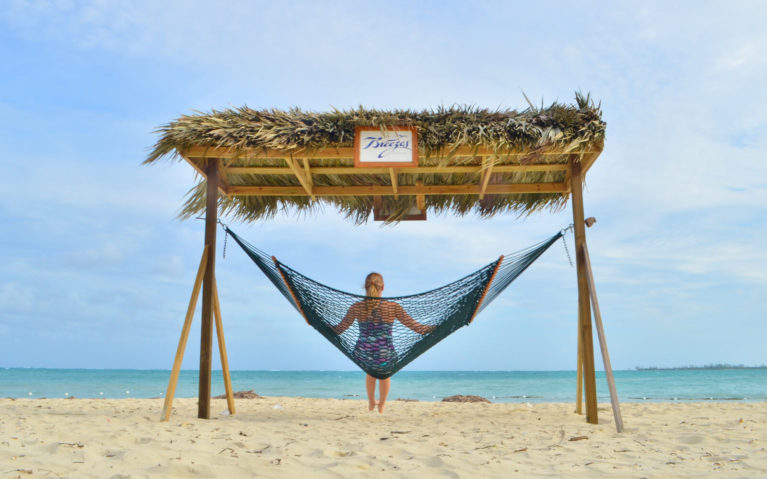 Planning Your All Inclusive Vacation
As with any travel planning, research is key when it comes to all inclusive destinations. Not every resort nor location is made equal. Dive deep into the country you're headed to, the city you're planning to stay in, as well as where you plan to stay.
Think About Why You're Going
Are you heading on this vacation to unplug, sit on the beach, and disconnect from the world? Or are you looking to wander into town, see the local sights and enjoy an excursion or two? Are you going to a specific destination so you can cross something off your bucket list?
Your answers to these questions can affect where you'll end up staying. It's why my vacation in Nassau, Bahamas was much different than my trip to Cozumel, Mexico. Think about what you want to get out of your vacation before diving too deep into a specific destination! Once you've figured that out, take a look at your accommodation options to see what fits your interests and budget.
Looking for some ways to save money? Take a look at these tips to find deals on accommodation!
Decide When to Go
Many of us in Canada and the northern USA may not think about this, but hurricane season is a real threat. Hurricane season normally occurs from June until November. While you may find deals during these times, it could also mean you could run into some serious weather. My best advice is to plan a trip a month or two before or after hurricane season so you can enjoy the deals and avoid a possible natural disaster.
Another thing to think about is holidays, not just hot travel times like spring break but local holidays. This can lead to increased prices, amenities being closed, and other instances which can affect your stay. Be diligent and do your research! This is when being flexible in your travel dates can help you save money and ensure you have a great experience.
Star Rating Isn't Everything
While star rating can give you an indication of the facilities and amenities a hotel has, you have to take it with a grain of salt. Star rating can drastically differ depending on the country you're visiting. Generally, a higher star rating means a nicer hotel, but it's in relation to other accommodations. A 4-star in Belize may not be the same as a 4-star in Cuba. It's important to look at each hotel specifically to see if it checks all of your required boxes.
For example, the resort I stayed at in the Bahamas was rated a 3-star whereas the resort I stayed at in Cozumel was a 4-star. While the 3-star was a smaller resort, it had more restaurants, better food and more activities. The 4-star resort was larger, had a nicer beach and more pools, but had me going into town for dinner which added to my overall cost. It's something to consider before booking!
Read Recent Reviews
Now not every resort or hotel is going to tickle everyone's fancy, but reading some of the recent reviews can give you an idea of what to expect at the destination. If there are only a handful of negative reviews, chances are you'll be in good hands. However, if a number of them mention lousy service, dull food, or lacklustre amenities, it's probably in your best interest to book elsewhere.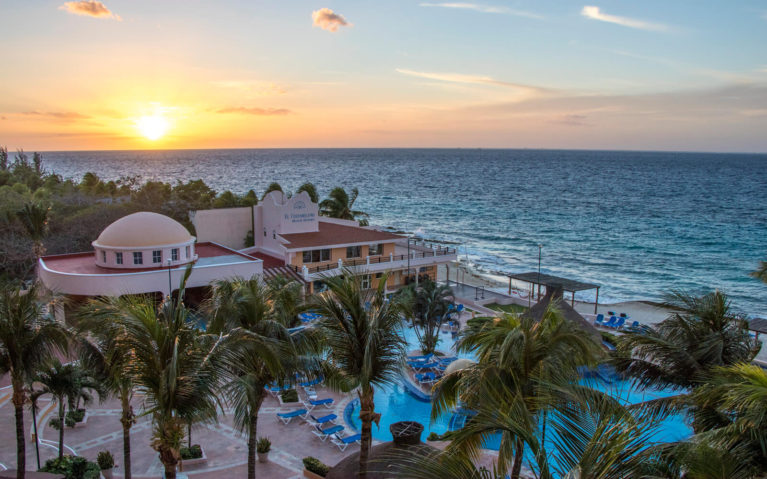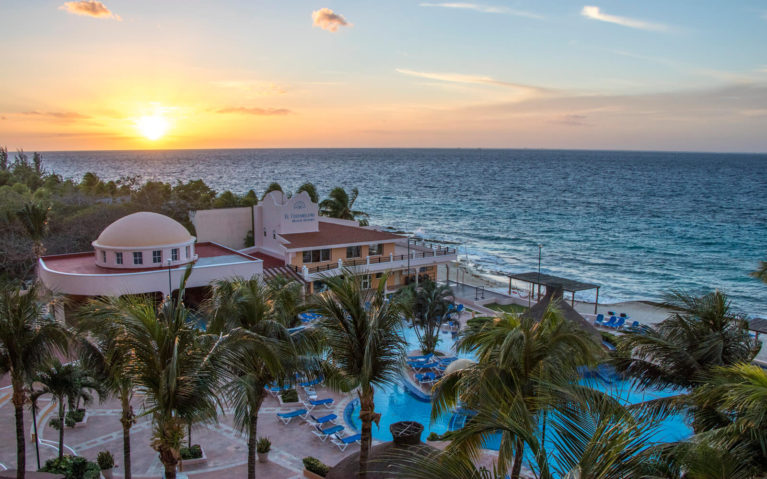 Preparing For Your Trip
In the days leading up to your all-inclusive getaway, it's time to think about logistics. Things like getting to and from the airport, what to pack, etc can put a damper on a trip if not planned correctly!
Airport Parking and Transfers
The cost that's often overlooked – airport parking. While parking right at the airport can be convenient, it can also be costly. It's worth looking into additional parking options close by. Even if the lot is further out, frequent shuttle service and cost can make it worthwhile!
If you've booked an all inclusive package, chances are your airport transportation once you've landed is included. Your transfer back to the local airport should be covered as well once your stay is completed. However, it is important to be on time for your return transfer. If you're even 5 minutes late, chances are you'll miss it and then you'll be responsible for getting yourself there on your own dime. Speaking from experience, this may not be so bad if you're close to the airport like I was but if your transfer is an hour, you won't want to miss your ride back!
What to Bring to an All Inclusive Resort
Chances are you tend to pack more than you need – I know I do. Despite this, you'll want to ensure you have these essential items for your trip!
Close-Toed Shoes – If your destination has an elegant restaurant choice, they may require men to wear close-toed shoes. Ladies can often wear fancy sandals but you may want to pack a pair of comfortable heels. Also, some amenities may require you to have running shoes for your safety so packing a pair of running shoes is never a bad idea – especially if you're planning on doing some walking!
An Insulated Cup/Tumbler – Overindulging is a serious risk at an all-inclusive resort, so having your own cup can really help with this. Not only will you take fewer trips to the bar, but it will also keep your drink much cooler. Many people swear by a "Bubba" mug but I use one of my tea tumblers and it works like a charm!
Sunscreen – Protecting yourself from the sun is always important. Never forget to pack sunscreen, and always bring a new bottle. This way you should always have enough and won't have to deal with a terrible sunburn! If you're someone like me that burns easily, I personally love Hawaiian Tropic SPF 50. However, many sunscreens are awful for the environment. I haven't used it myself but I'll be looking to try Thinksport's reef-safe sunscreen next time I need UV protection.
Bug Spray – If you're like me and the mosquitos love you, this is definitely a must pack! Even though you'll spray yourself silly, chances are at least one of the little buggars will get you. When that happens, I swear by the Bite Away electronic zapper. Using a localized heat source, it zaps the bite to get rid of the itch. It feels like a hot pinch and is uncomfortable for a moment, but it sure beats having the bite itch for hours!
First Aid Kit – You never know when a headache may strike, or when you eat something that doesn't agree with you. It's always good to have some Advil, Pepto Bismol, Gravol and any other over-the-counter medications you may need. If you're really stuck you can probably buy some at the resort but it will cost you a pretty penny. Items like Polysporin and Bandaids never hurt in case of a minor cut or blister!
Bathrobe or Sarong – This may not be the first clothing item on your mind but it can seriously make your life easier. Ever been on the ground floor and noticed your blinds were wide open after a shower? You'll be wishing you had that bathrobe or Sarong to quickly throw over yourself instead of a tiny towel which barely covers everything!
A Nice Dress/Outfit – Chances are the resort will have at least one restaurant which has a strict dress code. Be sure to look it up online or ask your resort before you arrive so you don't miss out on it!
Long Sleeve/Rain Jacket – Sometimes the weather doesn't quite cooperate. I highly recommend having a warmer long sleeve jacket or a hoodie as well as a rain jacket. It'll ensure you stay comfortable – especially if the chills hit after a sunburn!
Most all inclusive packages range from 4 to 7 days and include warm weather, so my biggest advice is to pack carry-on only. This will save you SO much time and hassle. It's also an added bonus when you're the first in line for your resort shuttle. If you find you're overweight or want to bring home some souvenirs that don't fit carry-on requirements, you can always check your bag on the flight home. You'll also love how easy it will be to pack up so you can maximize your resort time on your last day!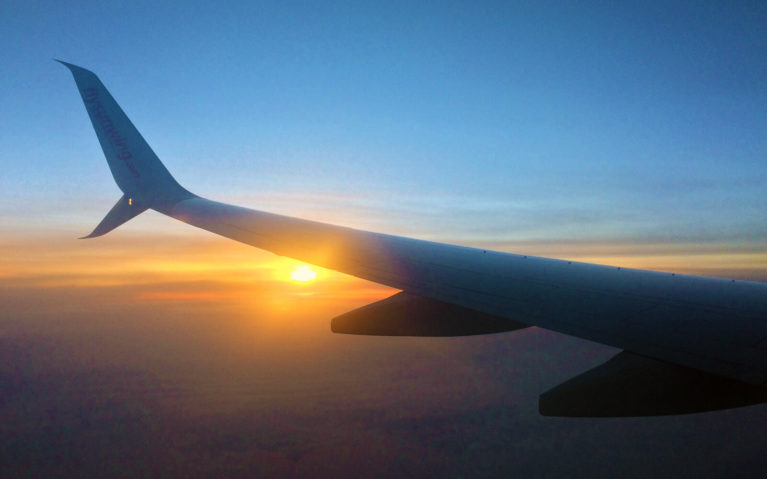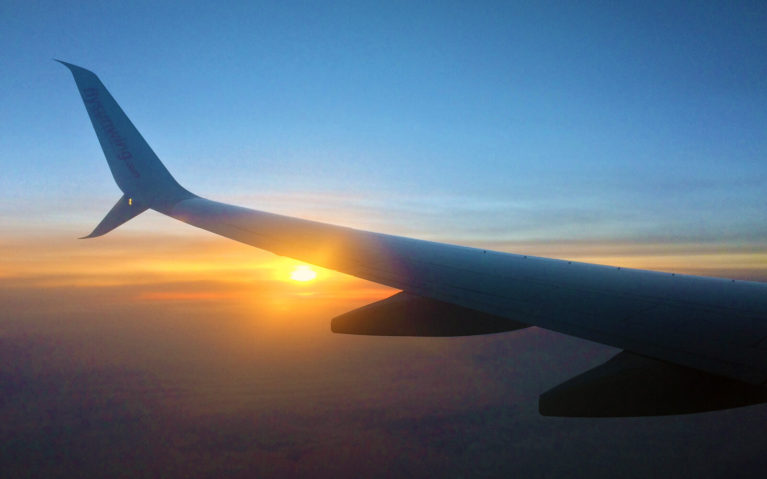 Tips While You're At The All Inclusive Resort
Ahhh, you've finally made it! You've got the sand between your toes, some brilliant sunshine and a drink in your hand. What else could you want? Well, these tips of what to do (and not do!) will give you some ideas!
Each resort has its perks and quirks. While you may have found out some of them during your research, it's guaranteed that some questions will pop up. Never be afraid to ask the staff a question! Even if it's something as little as "what's your favourite drink" to the bartender, it will make your experience that much better.
Also, if your resort only has a few restaurant options, ask if there is a menu at the buffet. Chances are there's a set menu for those who don't opt for the all inclusive package. This can offer a number of delicious items not available on the buffet. It will also help ensure you eat better and have you feeling healthier and happier! One thing to note is that some resort restaurants might require a reservation in advance. Be sure to inquire about this to ensure you don't miss out on a delicious meal!
Are you celebrating a special occasion? Tell the resort about it! It's not guaranteed, but they just might help you celebrate. I received a bottle of bubbly and cookies to help us celebrate a birthday at Breezes, and even some chocolate covered strawberries in Cozumel! Plus, what's the worst that could happen? They'll just say no or won't respond and you carry on as usual! Chances are though the staff will know and they'll wish you well – like they did the whole weekend for Robin's birthday!
Despite travelling as often as I can, 95% of the time I hate people. Okay let me rephrase, I hate most people. I'm not usually one to strike up a random conversation and make friends, or if I do I'm very selective about it. This means I'm not usually one to join in on the resort activities. After some persuading though, I tried it out and it's seriously so much fun. You don't have to join them all, but you should try some of the resort's programming. Even though you may look ridiculous throwing around huge water balloons that flop around like a bar of soap in the shower (just an example), you'll have a blast!
While this may seem counter-intuitive, you should always take some time to leave the resort and explore the area. You won't truly experience an area until you go off the beaten path. I guarantee you'll find great food and possibly some amazing street art. Plus you'll be supporting the local community which is always a win in my books!
INSIDER TIP: Ask the entertainment or bartending crew their favourite local haunts. Often the concierge or front desk staff have ties to establishments which have deals with the resort, so you won't get a straight answer from them. You can always ask your airport transfer driver or taxi driver too!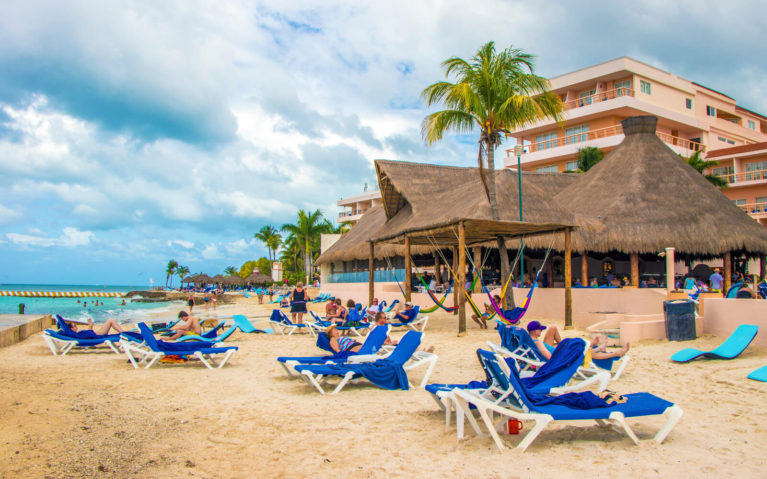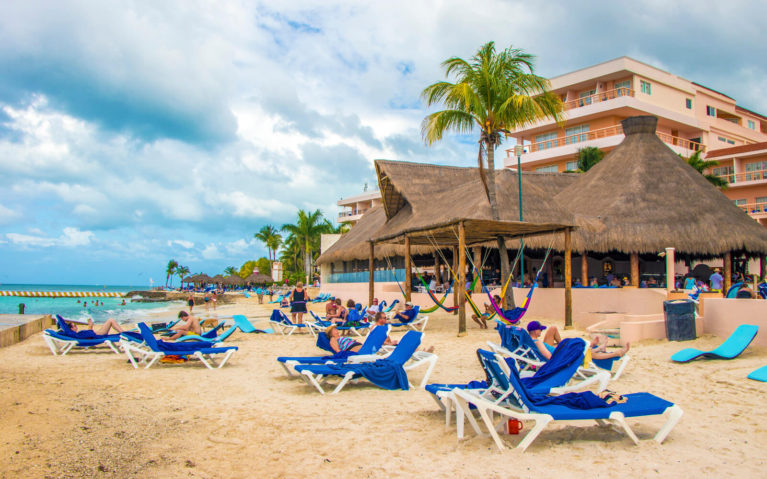 One of the biggest things I learned was how important it is to drink plenty of water. When you have so many tasty drinks at your disposal, you can often forget about good ol' H20. One way to ensure you have enough water is to only have water with your meals. It's also a good habit to start and end your day with a bottle of it. This is another great reason to have your own travel mug or tumbler. You can fill it at meal time and just before you head for bed to ensure you have the water you need! If you forget, the gut rot from your sugary drinks will remind you soon enough.
You'll find that most all inclusive hotels have a buffet option. While it can be tempting to eat all-the-things, that doesn't mean you have to. Also, it's easy to overload on meat and carbs as these are often the most prevalent items in a buffet. A good rule of thumb is to fill half your plate with vegetables. This will help ensure you get plenty of vitamins and nutrients to combat the alcohol. It's also good to keep the deep-fried dishes and sweets to a minimum… but you're also on vacation, so be sure to enjoy at least a little bit. Everything in moderation!
In general, don't overindulge. Not only will you not feel well, but you may just make an ass of yourself. Be respectful of the other guests and if you feel like you've gone a little too far, head for your room and sleep it off. Falling asleep by the pool can lead to a nasty sunburn!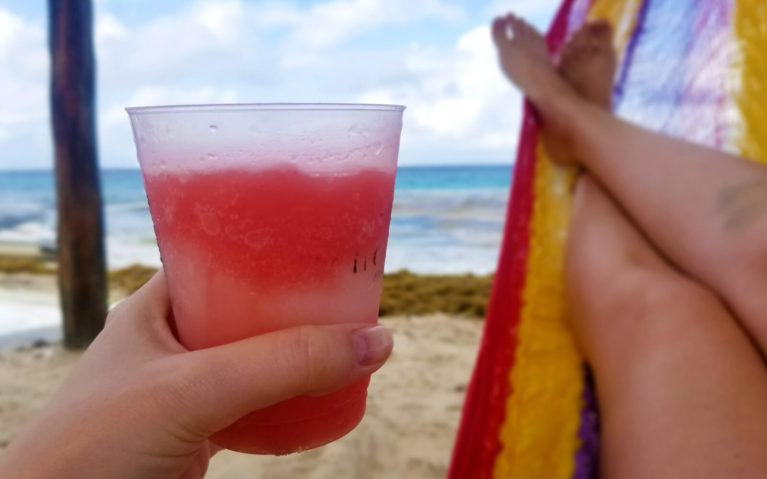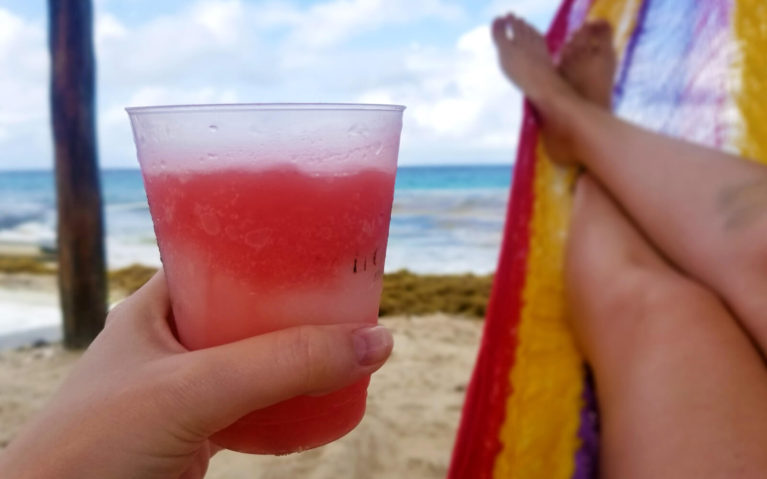 Do You Tip At An All Inclusive Resort?
I've never stayed at a resort that had an explicit policy on tipping, however I've noticed there's an unwritten expectation to tip. Who and how much is up to you depending on what services you utilize.
As someone who often packs carry-on only, I don't normally utilize the bellhop. If you do, I've read that it's customary to tip $1 per bag he or she helps you with. Whenever you have housekeeping clean your room, be sure to leave a small tip. I don't utilize housekeeping every day (if an adult needs someone to clean up for them every day… yikes) but when I have them come in, I often leave a few dollars as well as a sweet treat.
When it comes to the bar, I've heard mixed reviews and have had varying experiences. I've had friends that tipped big at the beginning and in return have received great service throughout their trip. On the other hand, I've experienced the reverse. Overall, the best way to get great service is to be kind. Asking about your server and remembering their name will go quite far to ensure you have a memorable stay.
My personal view with tipping? Give as much as you feel the service deserves. If you get great service, show it with a few extra dollars but don't forget a kind smile and a thank you to go along with it!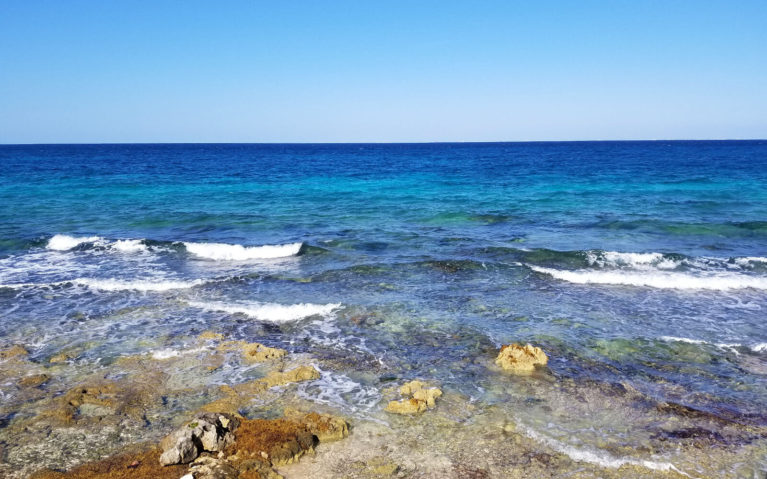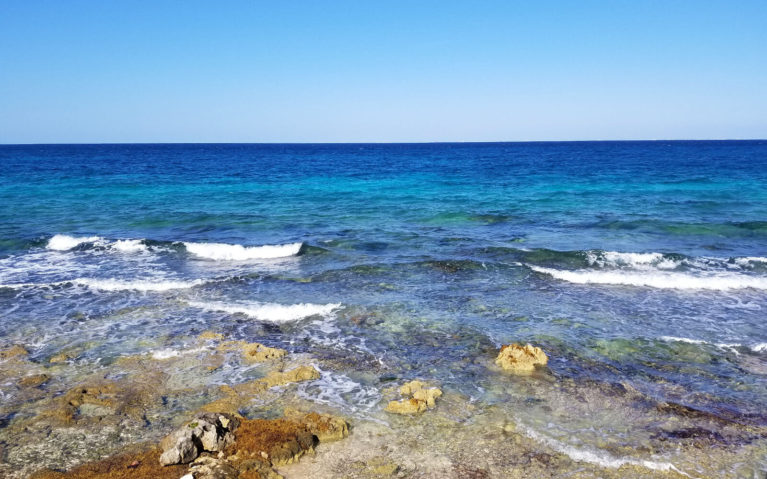 A Few Last All Inclusive Tips and Tricks
Chances are you'll have your passport, extra money, possibly a laptop and other valuables in your room. Some of these items may not fit in your room's safe. Bringing a small lock or using a suitcase with a built-in lock is a perfect way to protect your valuables when you're outside the room. I locked up my valuables in it every time I was out of the room and I never worried about it once!
Whether you're heading to Cuba, Cancun, the Dominican Republic or anywhere else in the tropics, chances are tipping is to be expected at the resort. Many places take US dollars so if you have a pile of $1 bills laying around, this is a perfect time to use them. The staff are often not paid as well as they should be, so these tips can really help them support themselves and their families.
Speaking of currency, if you're planning on taking a cab into town, doing any excursions or eating at any local restaurants, 9 times out of 10 you'll get a better price by paying in the local currency. It's a good idea to exchange some money before you go, or find a currency exchange (that's not at the airport!) a little off the main drag for the best rates.
While I'm not a parent myself, a kids club can come in handy if you're travelling with kids. Check and see if your resort has one and what the requirements may be. When I was young, I often participated in kids clubs and loved the activities! While I was shy at first, I warmed up to the idea of it after a little coaxing from the staff.
If you're someone who's constantly on the internet, be prepared to disconnect. Some resorts may include wifi but it's often only in the common areas and not in your room. Take this as an opportunity for a digital detox and leave the realms of social media and email behind. It may feel weird at first but chances are you won't miss it!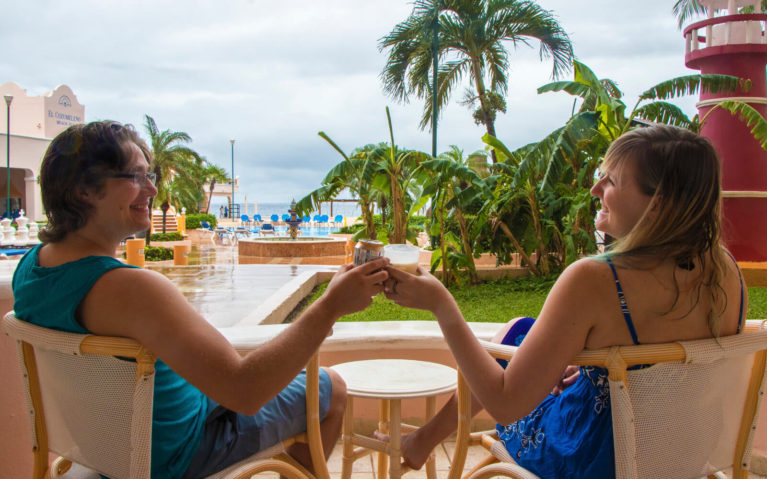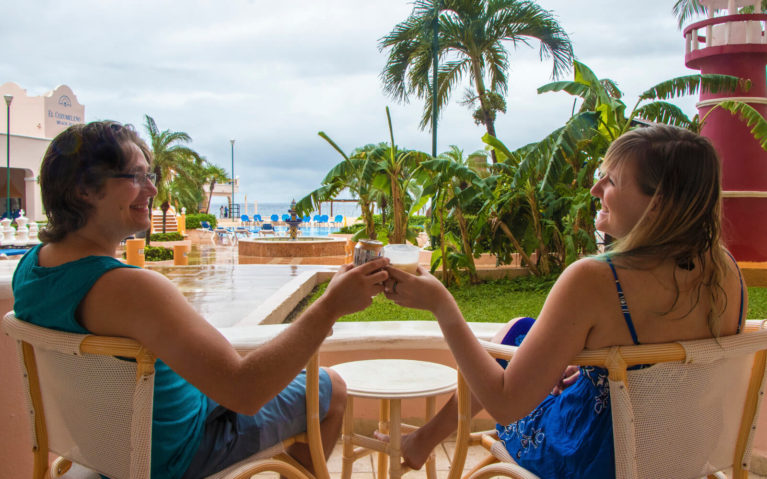 Are All Inclusive Resorts Worth It?
The age-old question – is it worth it to book an all inclusive trip? I think the answer to this depends on what you're looking to get out of it. Are you looking for a getaway where you don't have to worry about cooking, cleaning and entertainment? Then I'd say yes! Do you have dietary restrictions or are you someone who wants to do more than just lounge on the beach? You'll need to do a little digging. If you do your research and the price of the trip seems reasonable for what you're looking for, then I'd say your vacation will be worth it.
Taking these all inclusive tips into consideration for your next trip can really take elevate your experience. Writing this has me wanting to book another one ASAP! With each trip I learn even more tricks, so be sure to check back periodically as I'll update these words of wisdom!
If you're looking for more travel tips:
Finding Accommodation Deals – Hotels, Hostels & Beyond
Want to keep these all inclusive tips and tricks handy? Pin it for later!