Bohol Day Tour – Making the Most of 1 Day in Bohol

The tenth largest island of The Philippines, Bohol is packed with adventure. While you can spend numerous days exploring what the island and its neighbour, Panglao, have to offer, you can enjoy the highlights in a whirlwind Bohol day trip. Let me walk you through my adventure as I explored the island. Here's everything you need for 1 day in Bohol!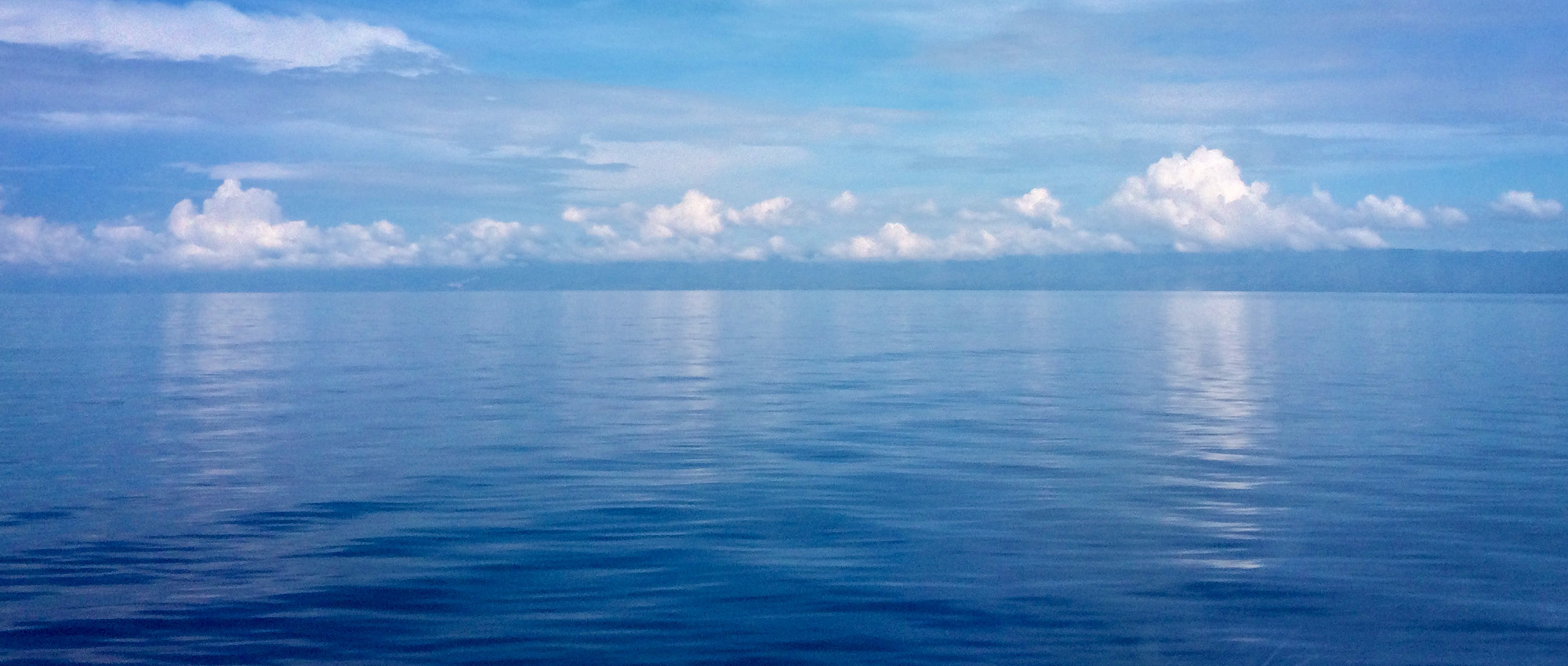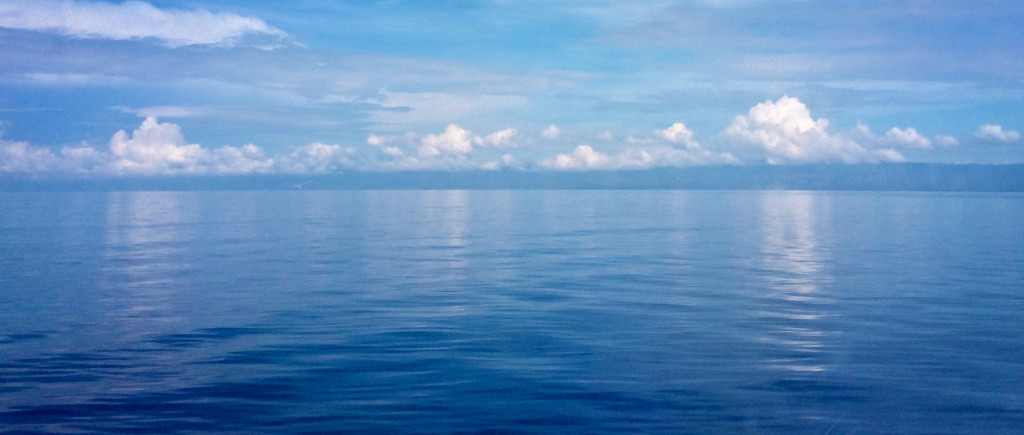 Getting to Bohol
As with any excursion in a foreign country, you need to plan out your visit. The Philippines can be a little hairy for planning sometimes, but my advice should help you make the most of your day trip to Bohol!
DISCLAIMER: Prices may have changed since I enjoyed this experience but this should at least give you an idea of costs associated with this tour.
You can take a ferry from Cebu City to Tagbilaran City throughout the day. However, it's best to get an early start if you want to see all the sights. Take a look at the schedules and you'll see that ferries run as early as 5:00am. The route will take approximately 2 hours each way so keep that in mind when choosing your travel times. The ferries cost 800PHP (~$22CDN) for a return ticket when we travelled. There are a number of ferry companies that run this route so when purchasing your ticket, make sure you know which one you're taking.
We travelled with OceanJet as they offered the largest choice of times and had no complaints. The ferry itself is nothing special. Snacks are available for purchase and you can roam around outside if you desire. However, as soon as you step off the boat be prepared to be bombarded with tour companies trying to sell you day trips within Bohol.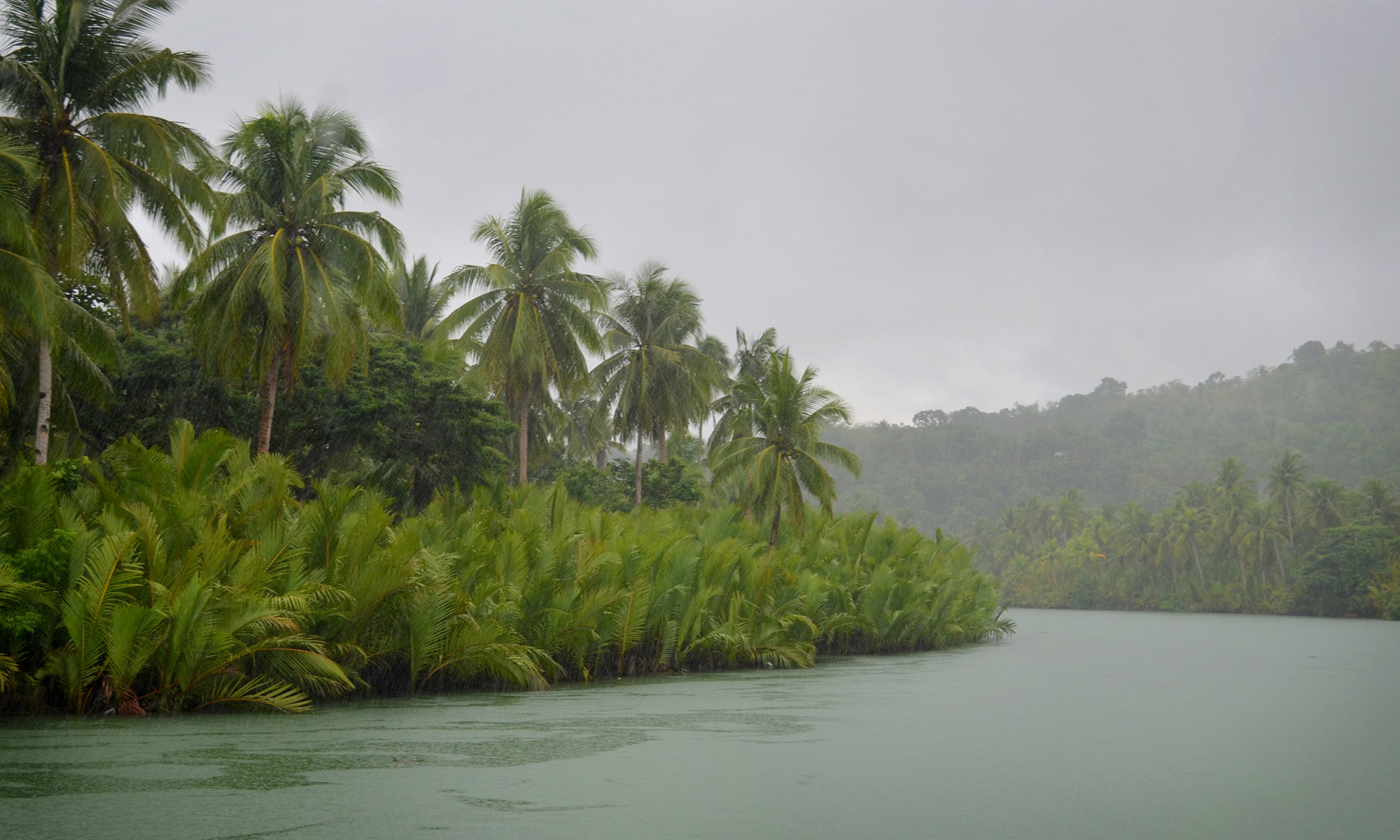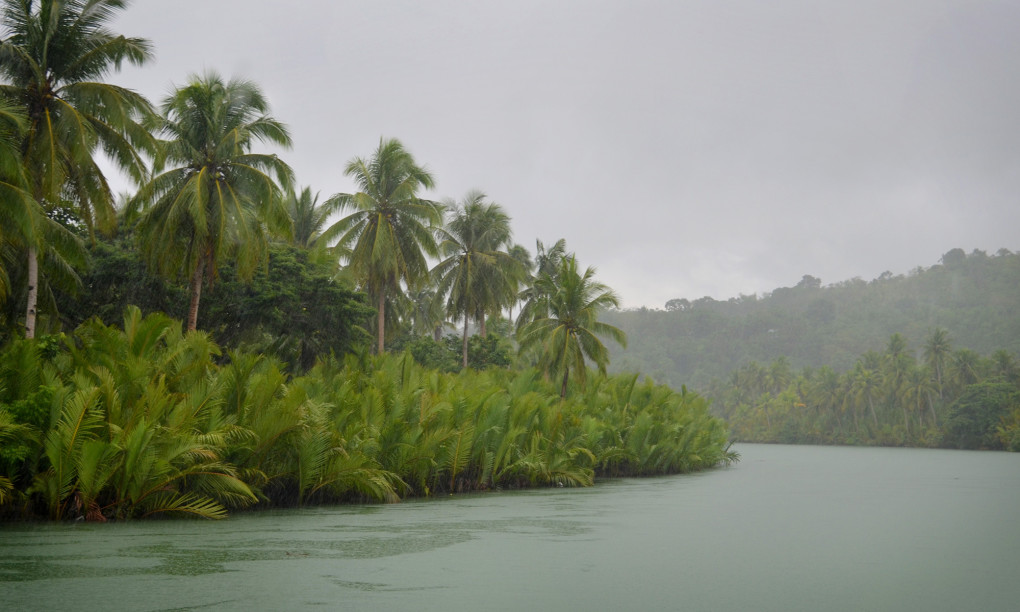 Planning The Route For Your Day Trip to Bohol
Day trips are a great way to cover a lot of ground in Bohol, however there are a few things you need to know. The best way to experience a day trip is with a private tour or car hire, which comes with its own challenges.
Bartering With Your Tour Guide
One of the biggest things I learned in the Philippines – don't accept the first offer you get. Keep walking until you're outside of the port. Now is your time to barter! I wouldn't have known to do this, but lucky having Robin's local knowledge, we had an idea as to how much it should cost. The price will vary depending on how many people in your party since that will determine the size of the vehicle you need. We had 4 people in our party as 2 friends we met on an excursion in Boracay were able to join us in Bohol. This meant we needed a van to be comfortable as we travelled around the island. If there's just two or even a solo traveller, chances are you can haggle it down even further since you'd only need a car which is cheaper.
Our (eventual) driver said 3000PHP for his van, and we countered with 2000PHP to settle with 2500PHP (~$70CDN)… and our own route. The drivers have set routes for Bohol and Panglao in the south, but you can blend them if you haggle enough. The driver will push back, but if anything it's one stop less than the normal tour so they have no reason to. The route below consists mainly of stops from the Bohol tour and a stop at the Bee Farm which is on the Panglao tour.
SOMETHING TO NOTE: Our group had no interest in visiting some of the more religious sites in Bohol that are normally on the tour. This includes Blood Compact Shrine, Baclayon Church, St. Peter's Ruins Church and more. If these are of interest to you, it might be more difficult to add the Bee Farm to your tour due to time constraints.
Now enough of the logistics! Let's get to the fun part – your tour of Bohol!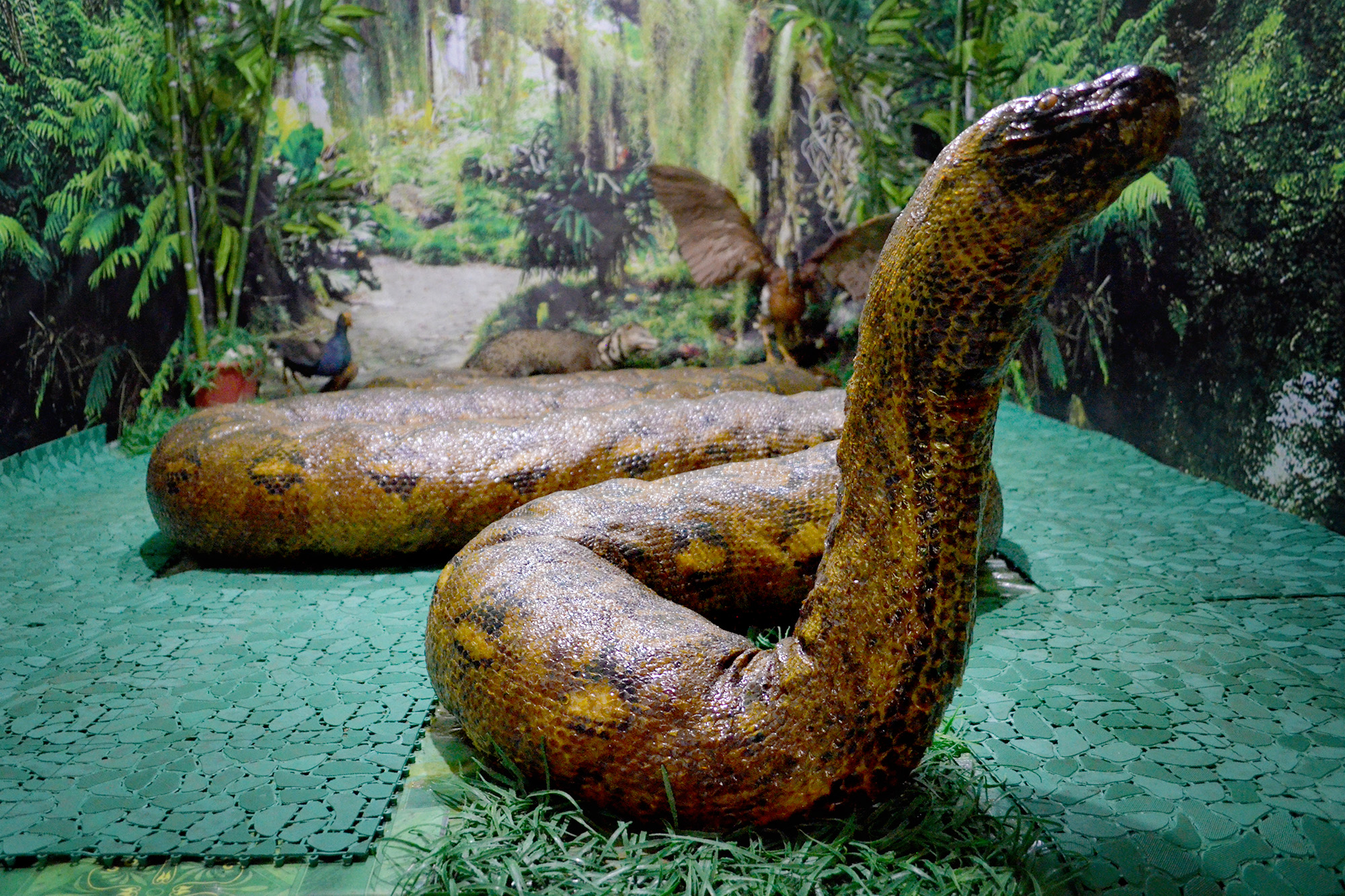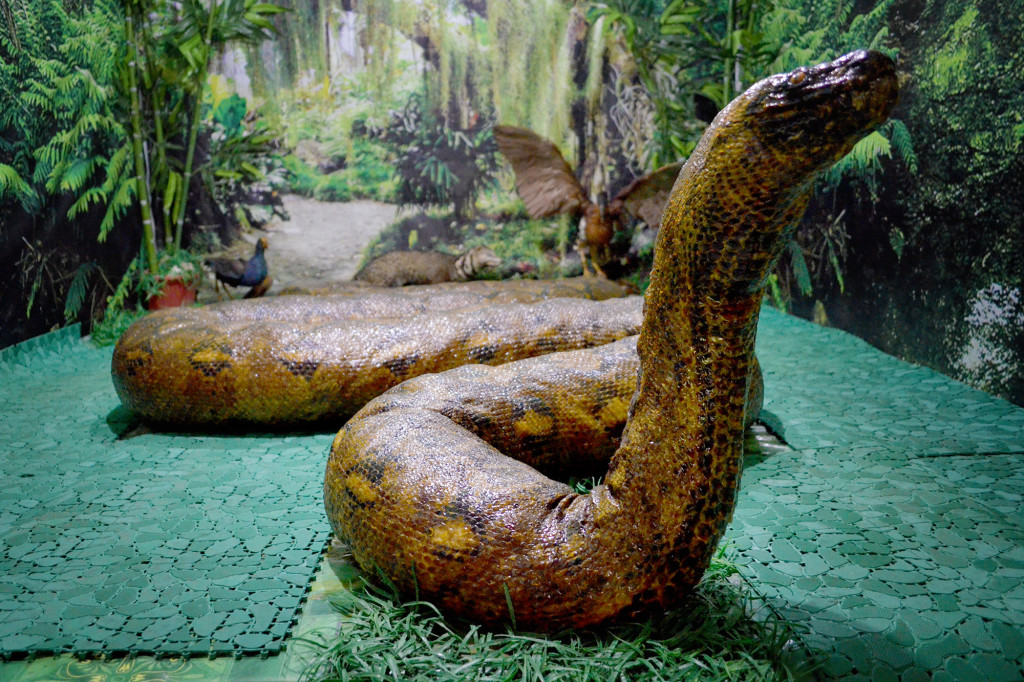 STOP 1 – PYTHON SANCTUARY
Our first stop was at the Python Sanctuary in Baclayon. For an entrance fee of 30 PHP (~$1 CDN), you can witness the largest Python in captivity… well, was the largest. After arriving, we discovered that the famous Prony actually died 2 years ago. Should I have said spoiler alert? She lived to be 17, which is good for a python in captivity as their lifespan is cut from 40 years in the wild to 15.
Prony, as any star, wasn't without her scandals. Before March 2012, she used to call Albuquerque home. However, the Animal Kingdom Federation, Inc – a non-profit animal welfare organization – heard that Prony was being fed with stray dogs. This led to great media attention and as a result, she was relocated to a larger sanctuary which meant Prony was fed a proper diet and her enclosure was upgraded based on animal welfare standards. This new location is where the sanctuary stands today.
You can still see Prony, however she's become immortal through the help of some taxidermy. It's a little morbid if you ask me, but you can really get a sense of just how massive she was. You can also see Prony's daughter, and while we were there she was keeping her eggs warm for the next generation of Pronys! For the daredevils out there, you can also take a photo with these massive pythons. Robin jumped at this opportunity but I was happy being close while having an exit strategy (sorry Robin!).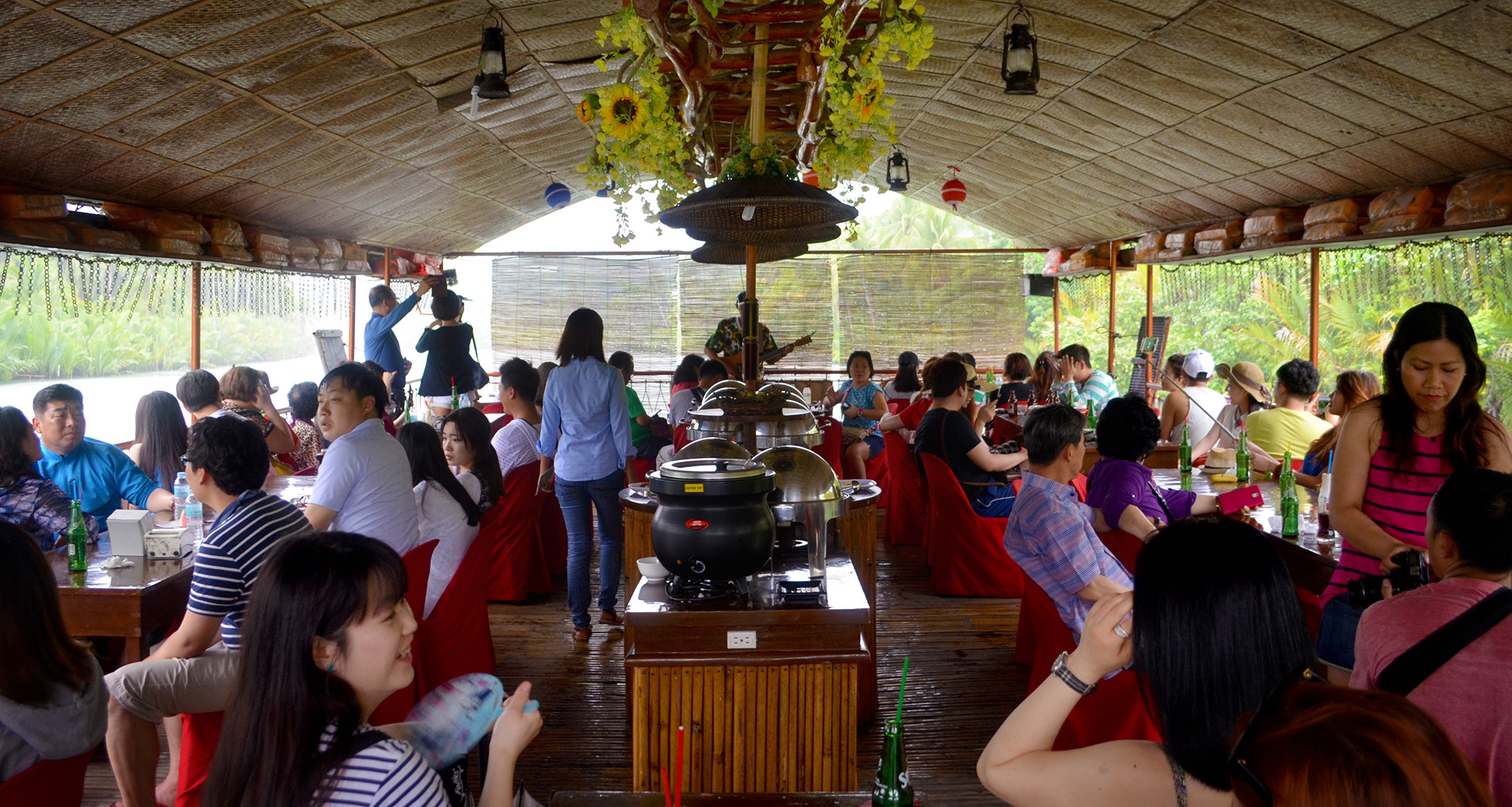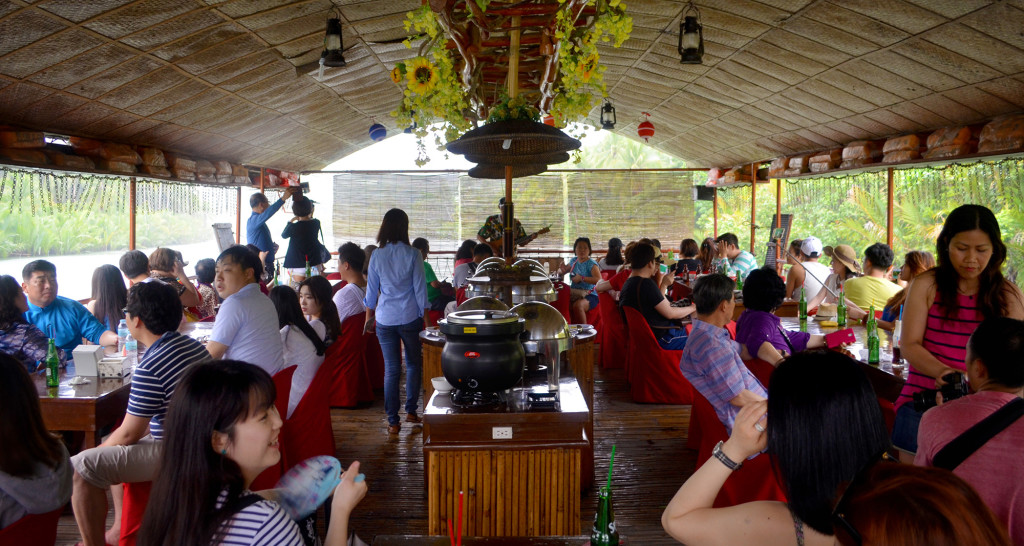 STOP 2 – LUNCH AT THE RIO VERDE FLOATING RESTO
The tour may have just started, but trust me in that you'll be famished by this point! Fuel up as the floating restaurant takes you along the Loboc River. For 392PHP (~$11CDN) you have an all you can eat buffet of delicious Filipino delicacies at your fingertips and one drink included. For an extra 100PHP or so, you can opt for the higher end option if the selection is more up your alley. Either way, you'll dig into a delicious smorgasbord!
There's also a live band singing classics like The Beatles and Bob Marley (very well I might add!) as you enjoy the scenery along your Loboc River cruise. Unfortunately for us, it was a rainy one in Bohol, but we didn't let that dampen our spirits as we sang along. About halfway there's a pit stop to visit the Bohol Ati Tribe who reside along the riverbank. Upon further investigation, it seems there's a possibility that this is not truly an Ati Tribe but rather actors. I'm personally unsure so proceed with caution. You'll at least get to enjoy the beautiful riverside and there are some of the fun attractions that are perfect for photo-ops. You can even hold a lizard or two!
As I said, I don't know if these people are actually from the Ati Tribe. However, it is still a source of income for locals in the area so follow your heart and do what you feel is best.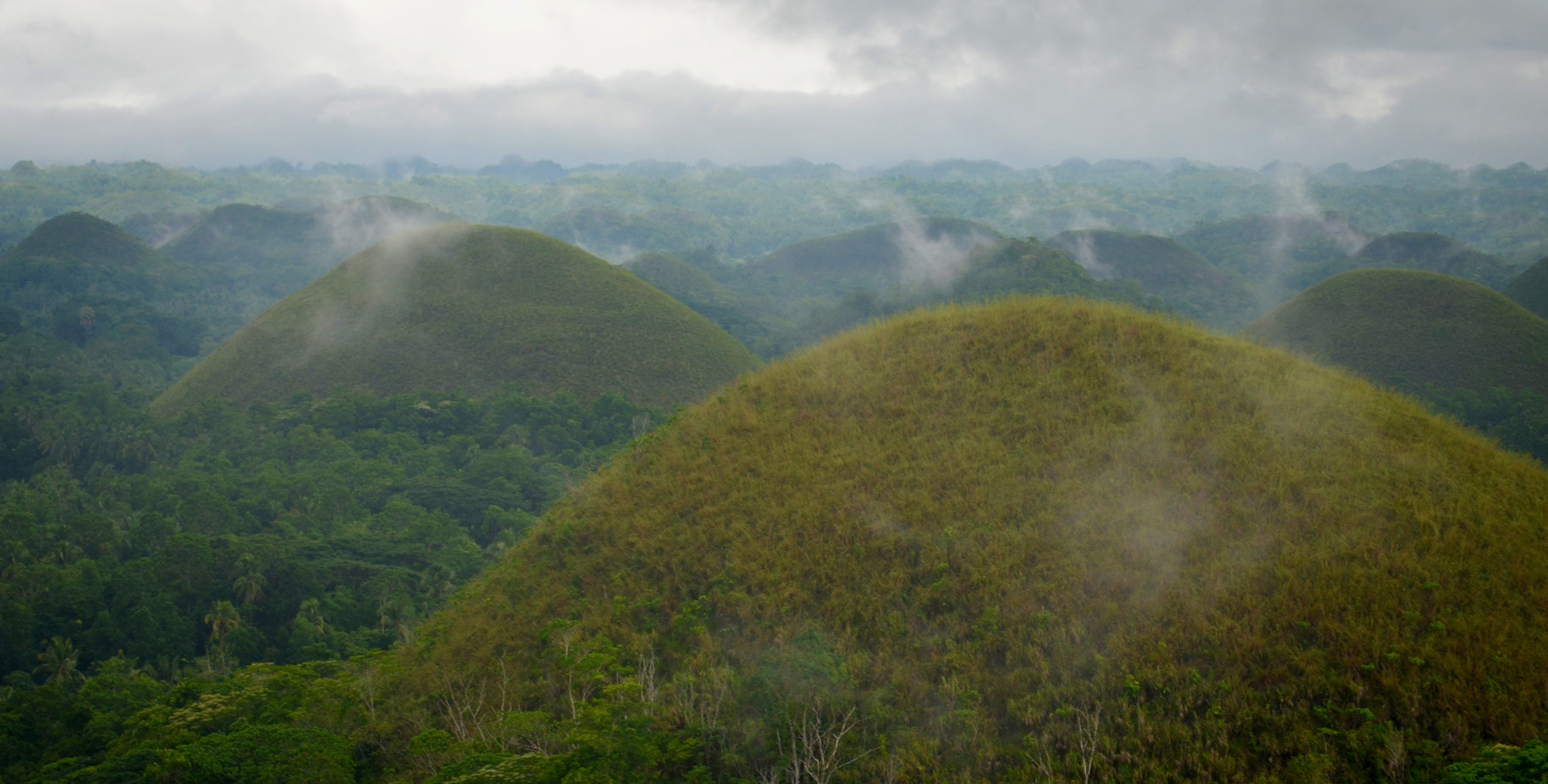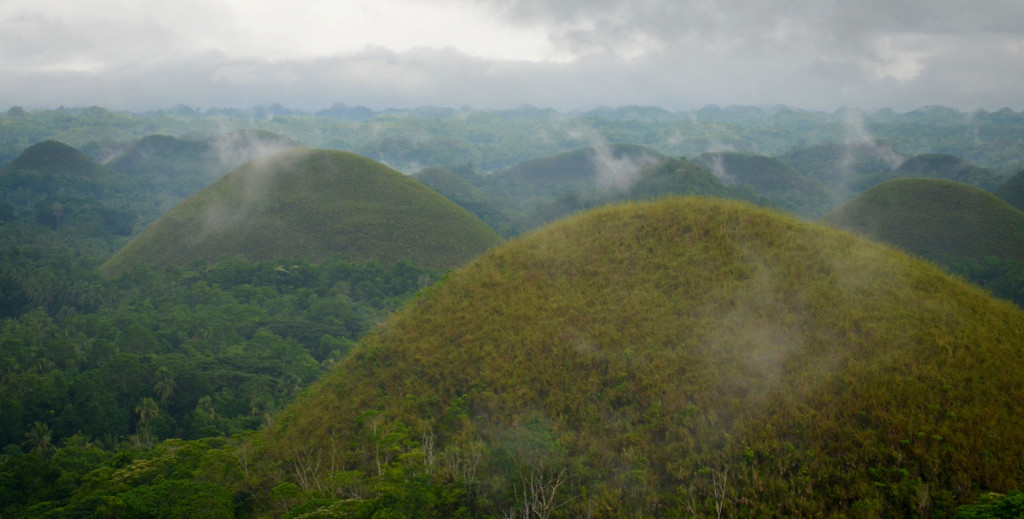 STOP 3 – THE FAMOUS CHOCOLATE HILLS
One of the most famous destinations on Bohol, the Chocolate Hills are a must-visit during your time on the island! The actual number of hills is still not confirmed, there are at least 1200 which span as far as the eye can see! These unique geological formations are actually limestone covered in grass. They get their chocolate nickname during the dry season due to their resemblance to the delicious treat.
If you visit during the rainy season, the hills will look a little more like mint chocolate. June marks the beginning of the rainy season so the vegetation had started to grow from the high amount of rain. You could see the clouds lurking between the hills which made them look spooky on our trip! Entry to the lookout costs 100PHP (~$3CDN) per person and the hike to the viewpoint takes you 10 minutes or less. Be sure to take your time and enjoy the view!
INSIDER TIP: There will be individuals trying to sell you a number of items including bottles of water. All of the items are highly overpriced so try not to fall for this trap!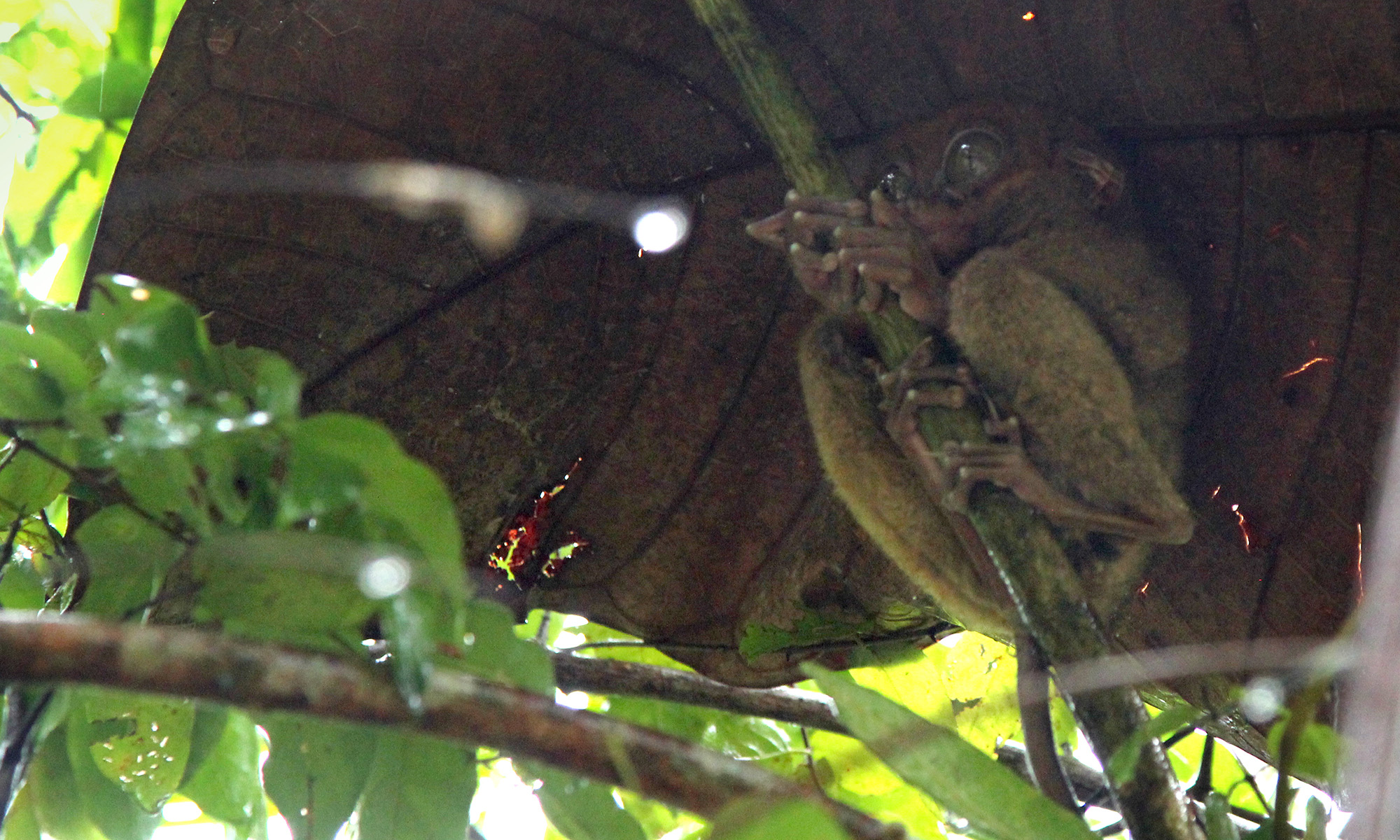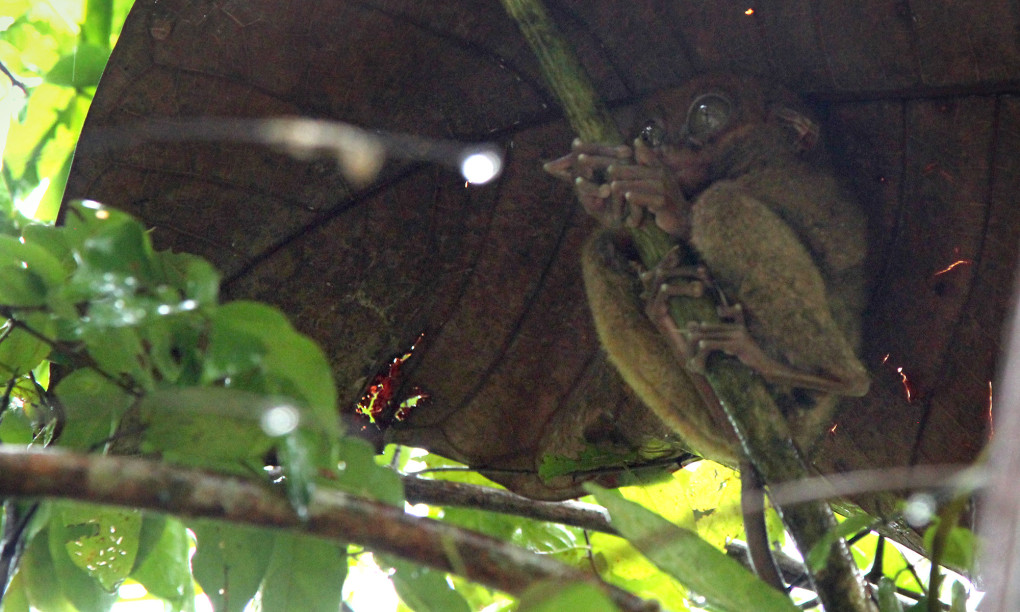 STOP 4 – CORELLA TARSIER SANCTUARY
Bohol's famous Tarsiers are a must see when visiting the island. They are housed in an open reserve where they can come and go as they please in a large fenced off area to protect them from predators. Created by the Philippine Tarsier Foundation, this sanctuary allows them to roam naturally for food while being monitored to ensure they are healthy and happy. You can read more about the Philippine Tarsier Foundation here.
For an entrance fee of 50PHP, you can admire them! If you're arriving thinking tarsiers will be everywhere, they won't be. You'll find them in their natural habitat so you may only see 5 or 6, but you'll leave seeing at least a few of these adorable creatures! While you're visiting, do NOT use flash photography or cause any loud noises as it stresses out the tarsiers. You are a guest in their habitat so be kind and respect the animals!
Unfortunately for us (and the tarsiers), it was raining hard that day, meaning it was tricky to walk around as some of the paths were flooded. It was no picnic for the Tarsiers either as they were forced to take shelter under whatever leaves they could find. It took a little while to spot them in the trees, but we were able to after some wading!
IMPORTANT INFORMATION: Be sure to request the CORELLA Tarsier Sanctuary as there is another unofficial sanctuary in Loboc. Corella is the true sanctuary which does good work to preserve and help these creatures. The Loboc 'Tarsier Conservation Area' on the other hand does not – do NOT support it!


STOP 5 – THE BEE FARM
This alternative lifestyle resort offers a little oasis from the everyday world as you enjoy homegrown, organic goods within a peaceful atmosphere. They offer overnight accommodation, delicious meals in their restaurant, a spa for those who wish to be pampered, and a shop where you can buy a number of organic products. Unfortunately, our stop was only a quick one as we stopped for what Robin claimed is the best ice cream he's ever had… and I was sure glad we did! With a variety of exotic flavours, at least one is bound to tickle your taste buds! I opted for a scoop of ube and jackfruit, both of which were absolutely stellar. The ube was extremely creamy while the jackfruit added a slightly citrus punch – tasted just like the real thing! Offered in their homemade cones, the ice cream is seriously to die for. Be sure to grab a lip balm or two as souvenirs before you leave – your lips will thank you!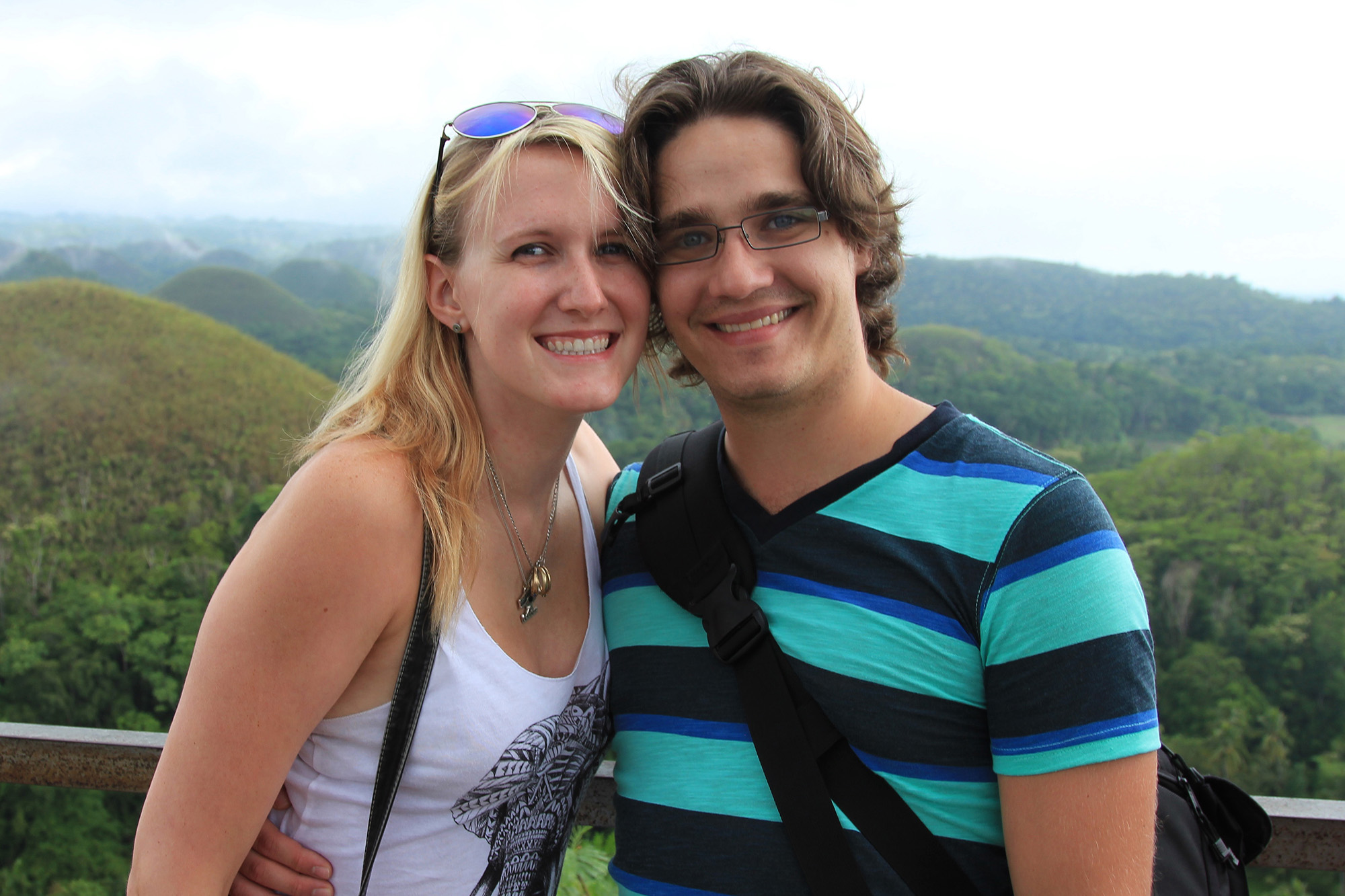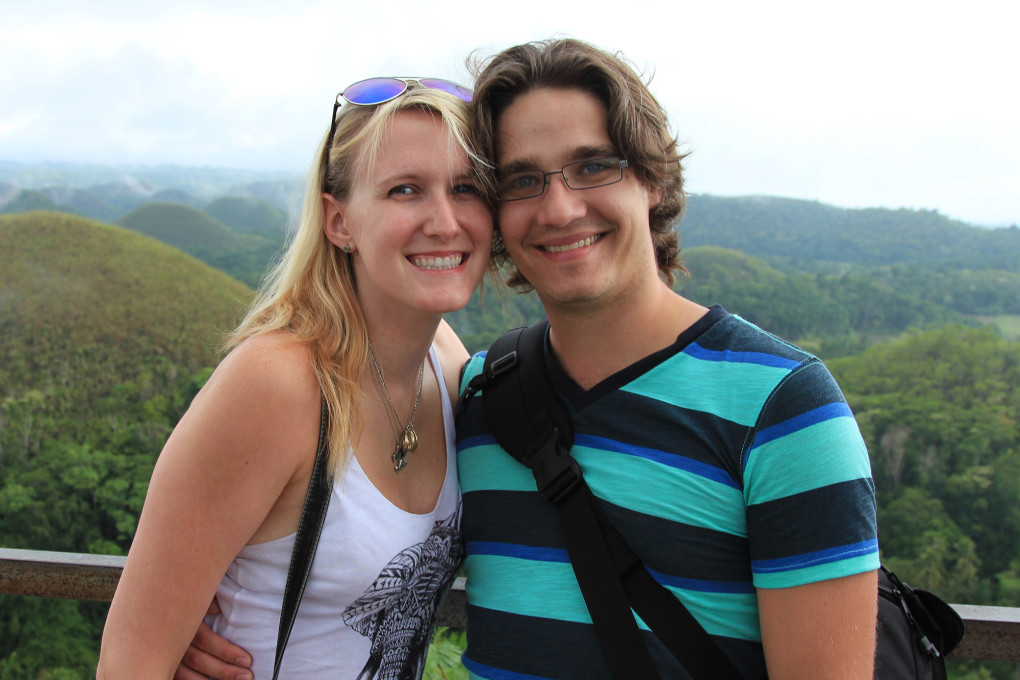 Things To Know For Your Bohol Day Tour
The best way to see Bohol is through hiring a private car. With this, you'll have to pay entrance fees to the attractions on top of this as they are not included in the fee.
Bring water with you. That's a given in The Philippines (at least for a cold-hearted Canadian like myself) but you don't want to be dehydrated on your adventure!
Don't be fooled by vendors at attraction entrances as they'll try to sell you products and merchandise for an inflated rate.
Do your research and stick to it. For example, our driver tried to tell us that we didn't have enough time to go to the Bee Farm from the Tarsier sanctuary before making our ferry back to Cebu. We consulted Waze and in calculating the distance, we had over an hour to spend at the Bee Farm – of which we only spent 30 minutes actually there. If we hadn't done this, we could have missed out on this great stop and spent the remainder of our time bored at the dock!
Ready to Tackle this 1 Day in Bohol Itinerary?
Bohol is an amazing little island that's worth a visit when you're in The Philippines. As I mentioned before, the regular routes have some stops we did not include in our itinerary. Be sure to do your research in advance, know what you want to see, and make it happen!
If this sounds like too much hassle to you, there's always the option of booking your tour in advance. It will mean you won't be able to fully customize your tour but I guarantee you'll still have an amazing time! I've carefully gone through the options and each Bohol day tour package listed below does NOT visit the Loboc tarsier site. This way you can rest easy and know you're supporting true conservation efforts while exploring the island!
Disclaimer
This post includes affiliate links in where I may receive a small kickback at no extra cost to you. This helps me not go bankrupt as I run this site. Read more in IBB's disclaimer and privacy policy.
Looking to plan your itinerary in Bohol? Pin this for later!