Stay in Style at the Kimpton Hotel Monaco Pittsburgh

Anyone who has visited Pittsburgh knows how great of a city it is, so it's no surprise that the accommodation is amazing too. Centrally located in the heart of downtown, the Kimpton Hotel Monaco Pittsburgh will make you feel welcome as soon as you step in the door. This makes exploring the steel city like a boss that much more enjoyable!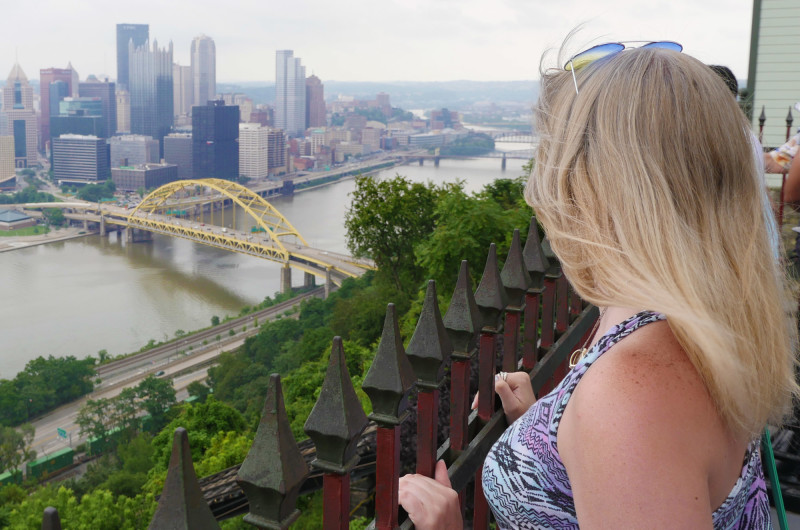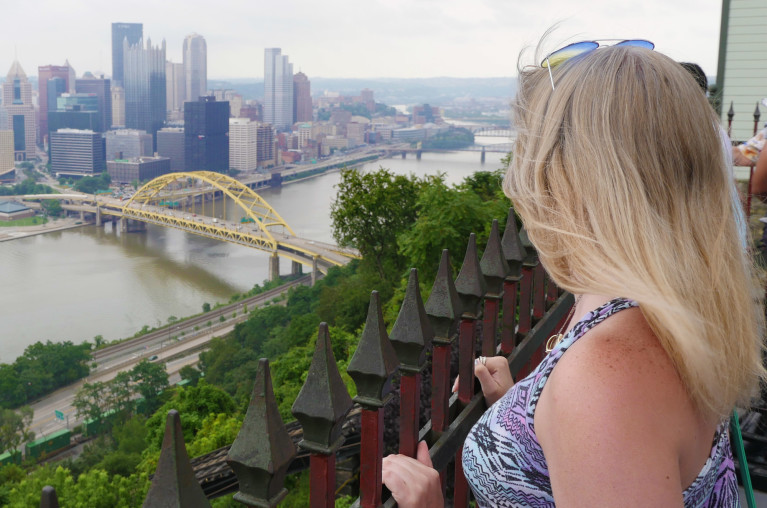 Getting to the Kimpton Hotel Monaco Pittsburgh is a breeze. If you're like me and avoid driving in big cities – never fear! The hotel is easy to access from the interstate, which was a relief to me as it was first time driving in from Erie. I have to admit something though… I've never done valet parking! I'm sure I gave the boys a laugh as they helped unload my many bags from the trunk. I swear I'm usually a light packer, but when I know I have the space for all the things I just can't help myself!
This bubbly, warm personality extends throughout the hotel. You'll immediately notice the abundance of natural light as you enter the lobby. Beautiful minimalist architecture is paired with the bright smiles of the front desk staff as you check-in for your stay. Their warm welcome will make you feel right at home as you await your hotel keys. Don't forget to say hello to their finned friend before heading up to your room! If you've left your own pets at home, you can request your own fish for some company. How cool is that?!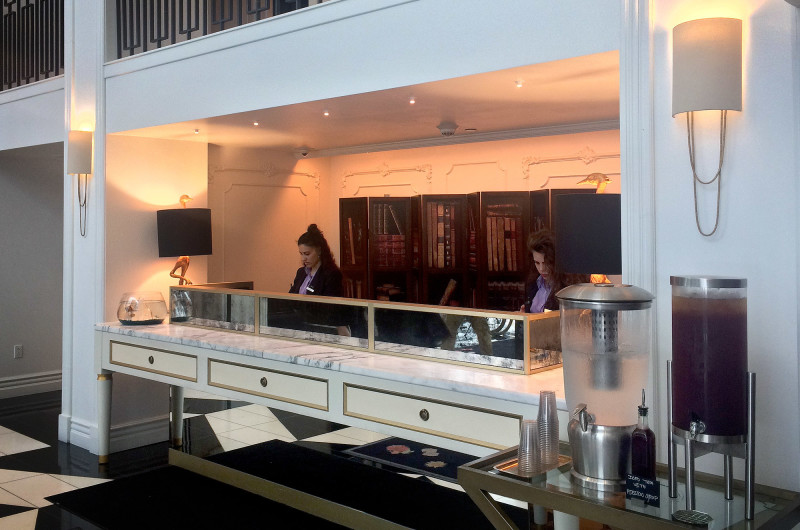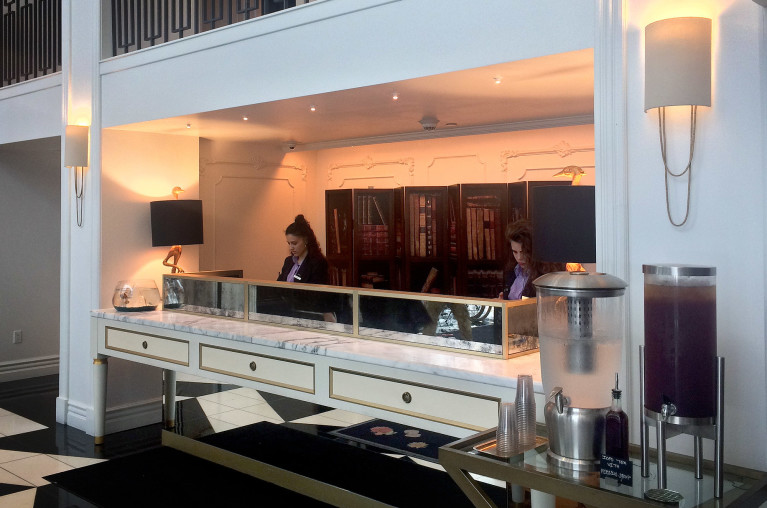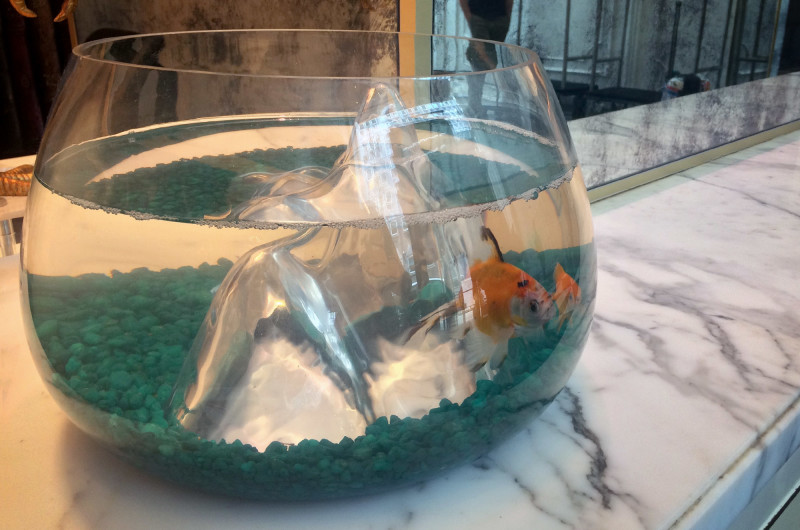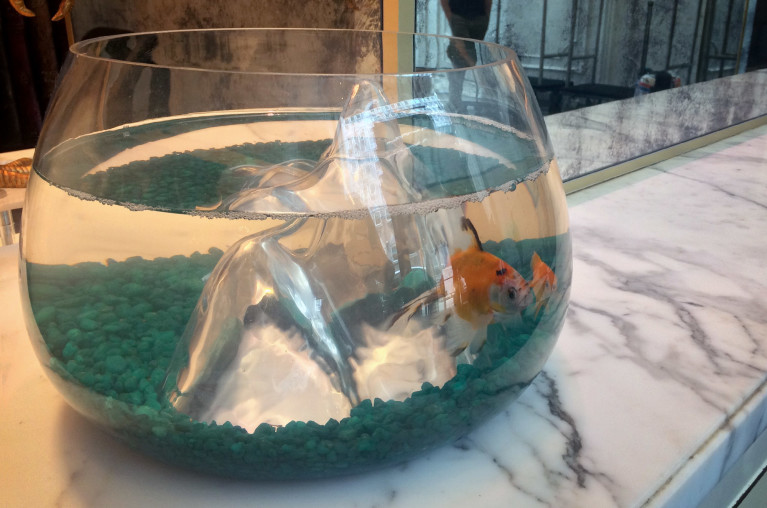 Quirky accents and textures are sprinkled throughout the hotel. Pops of Kelly green complement reds, yellows and blues to create a bold colour palette. As a designer by trade, I absolutely fell in love with the place. The bright hues immediately put a smile on my face – along with the amazing décor!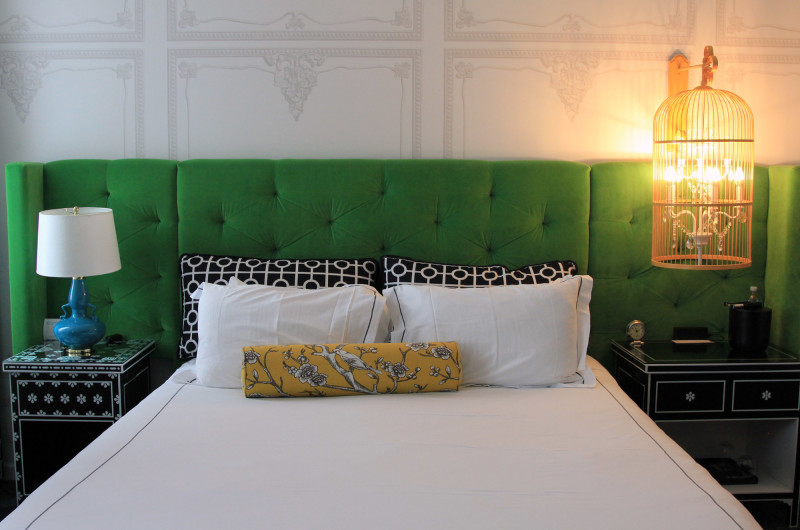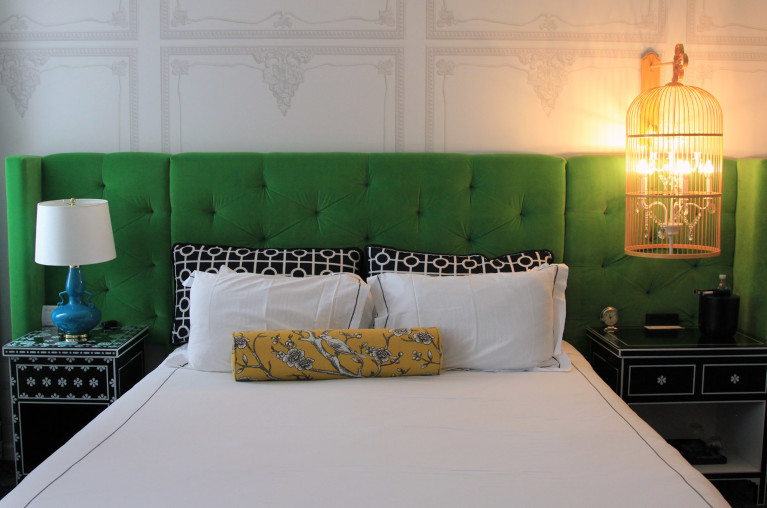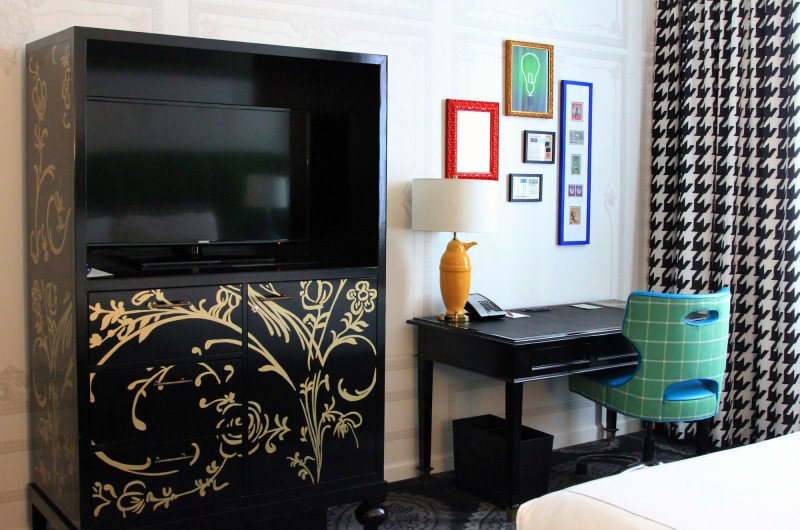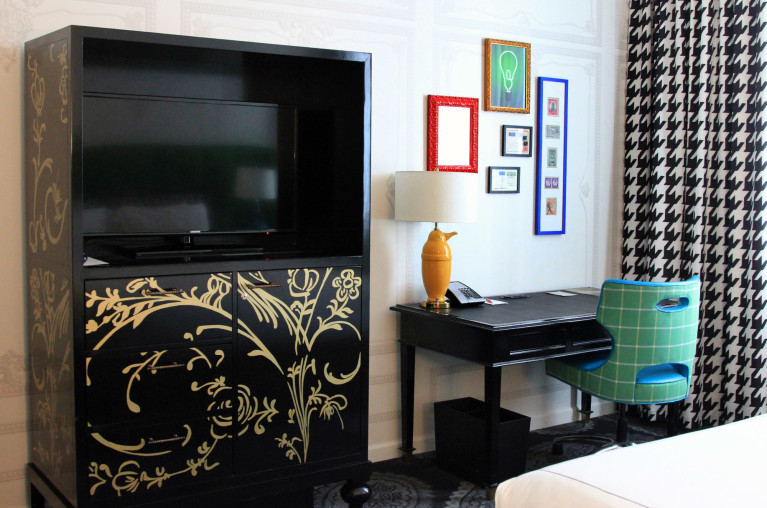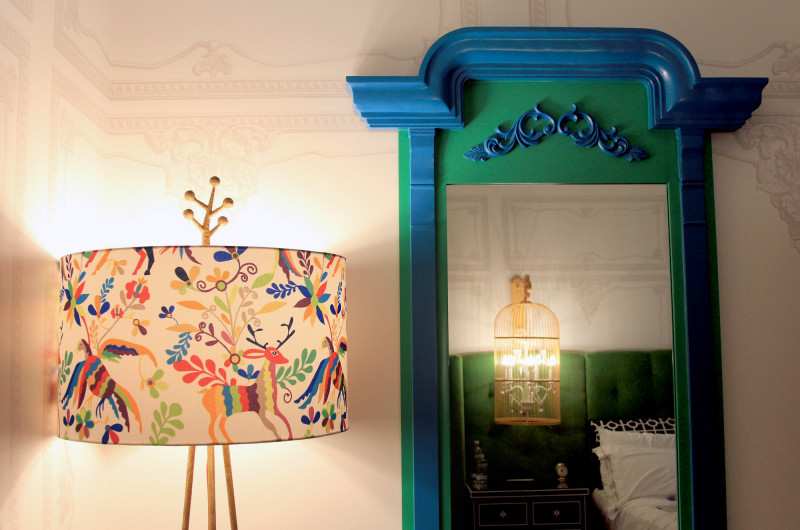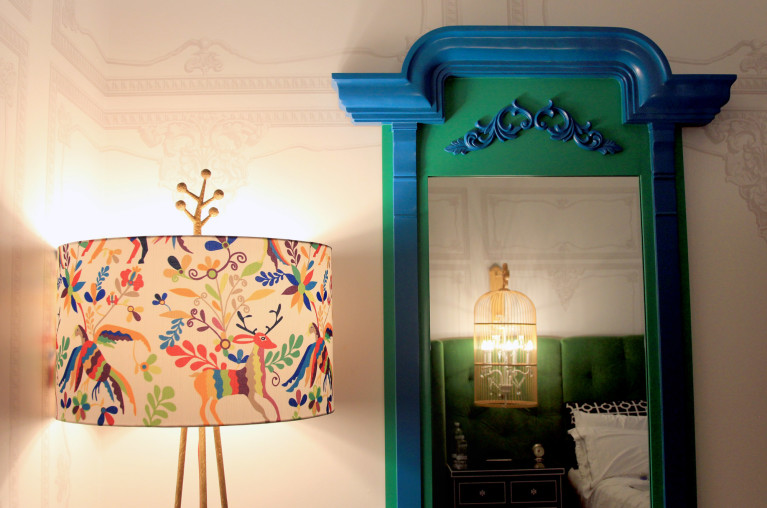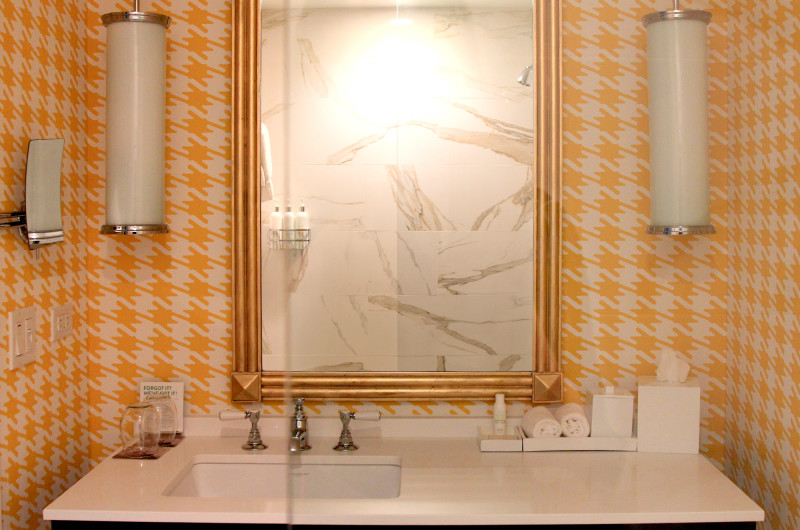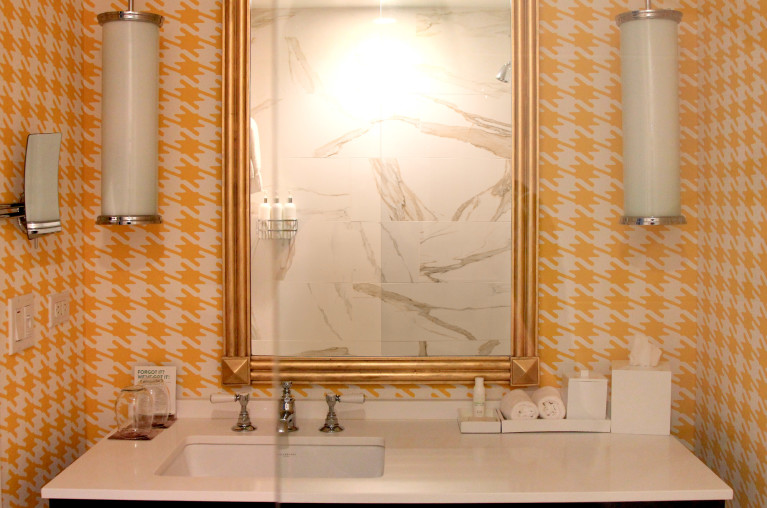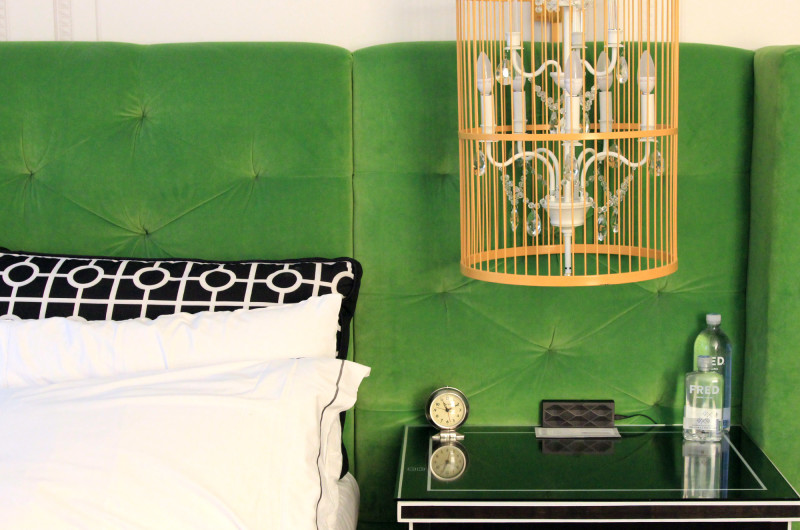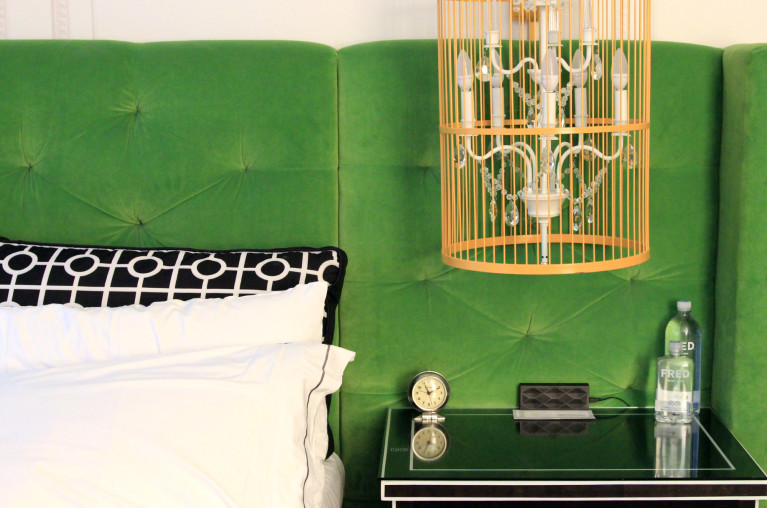 Don't you just love that beautiful chandelier bird cage? My favourite was the penguin on the desk – an ode to Pittsburgh's beloved hockey team. Fun fact: the Penguins are one of my favourite NHL teams! The Kimpton Hotel Monaco Pittsburgh's character isn't just limited to the rooms. I discovered more and more each time I walked the halls. One of the reasons why I love boutique hotels so much!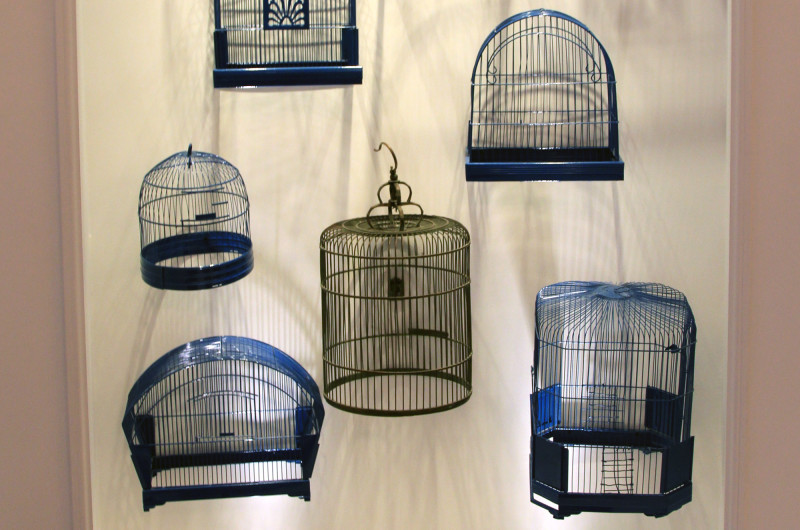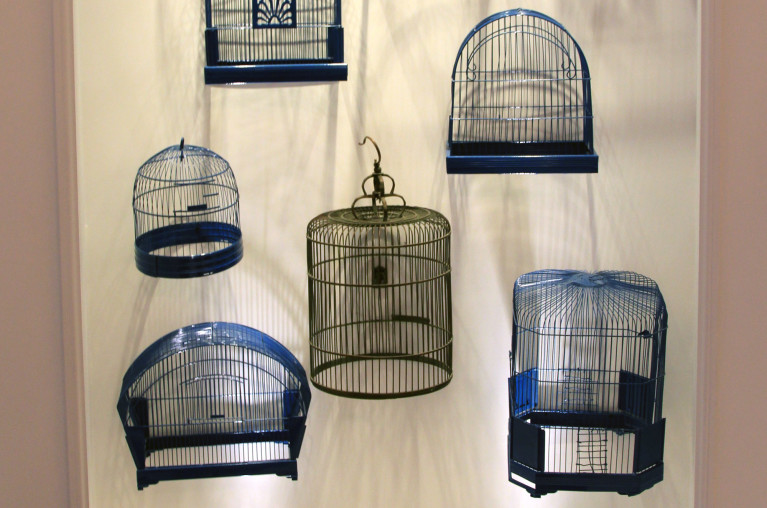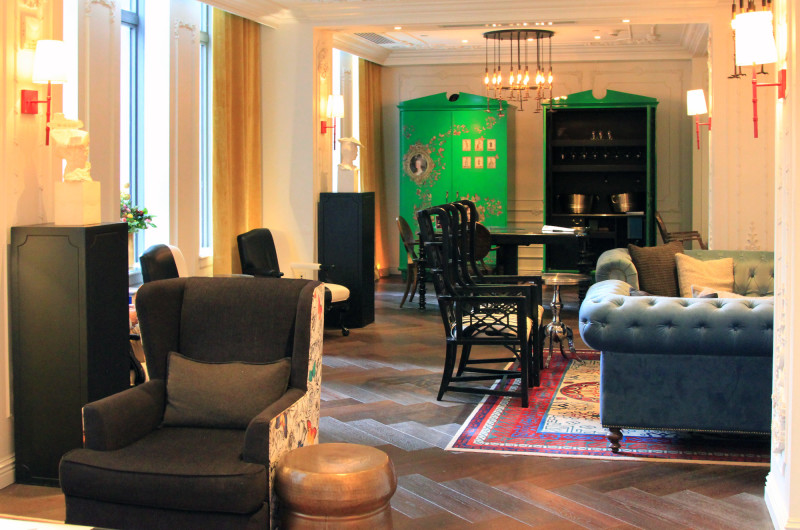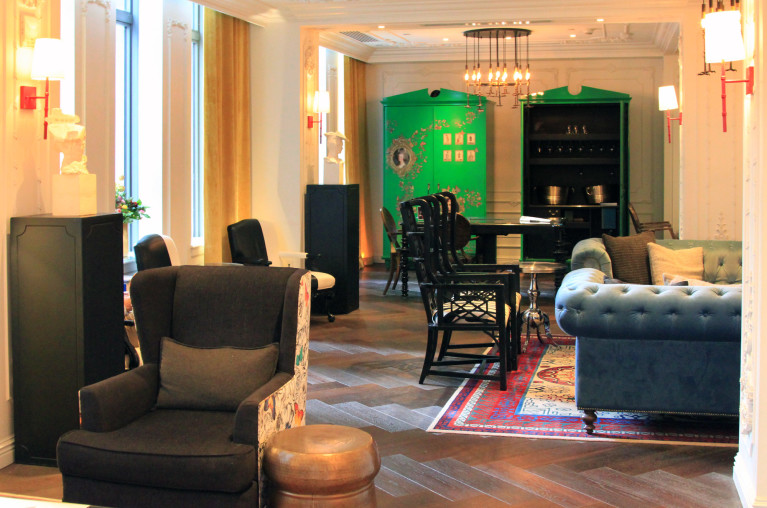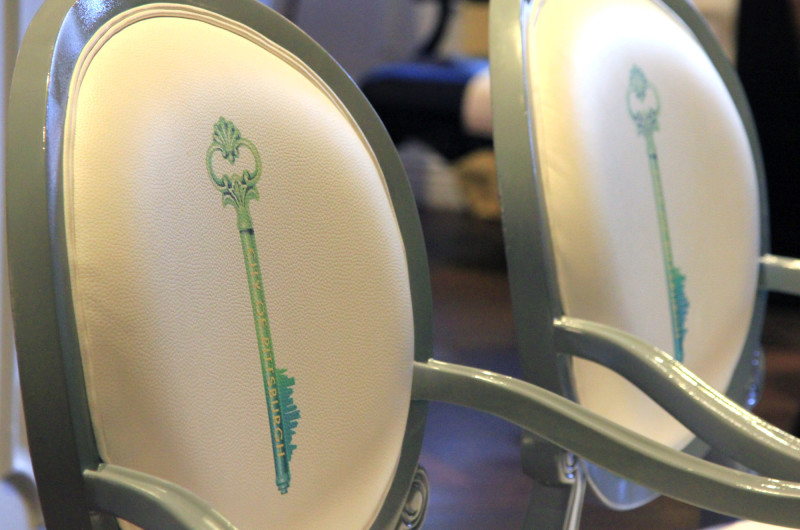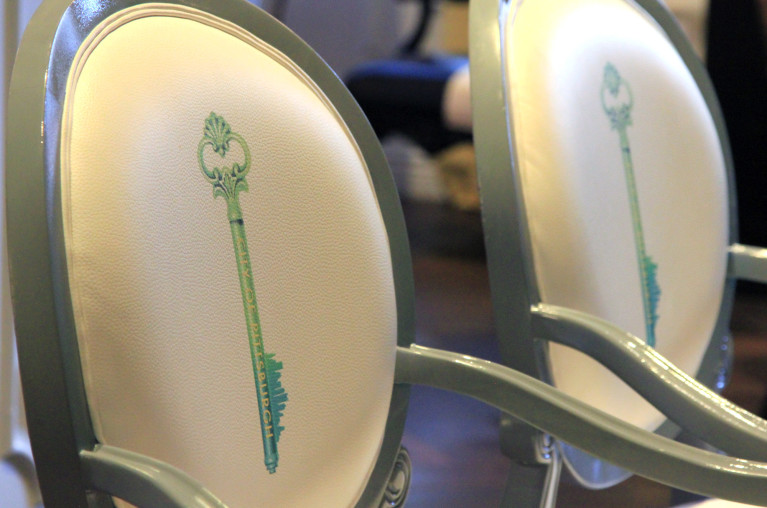 When your stomach starts to growl, you can grab some grub down at The Commoner. They offer plenty of food and drink options, including over 20 taps. There isn't just beer on draft but also barrel-aged Negronis and wine! Or if you feel like being antisocial you can indulge in 24 hour room service. Yes, you can have that cake and eat it too at 3am.
Did I also mention there's a wine o'clock? It's true! From 5-6pm, head down to the common space on the second floor for a glass of red or white. If wine isn't your thing, beer is also an option! Sometimes a glass is what you need to decompress before hitting the streets for more adventure! If that puts you in the mood for some patio time, check out the Biergarten for tasty cocktails with a view.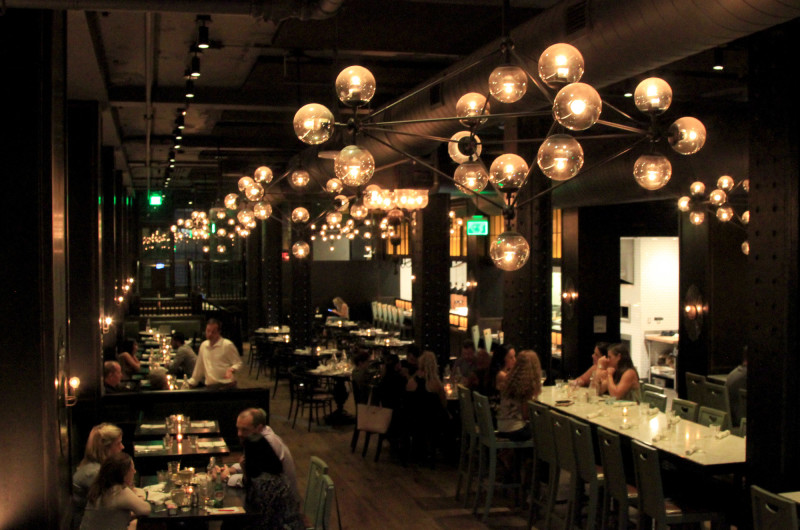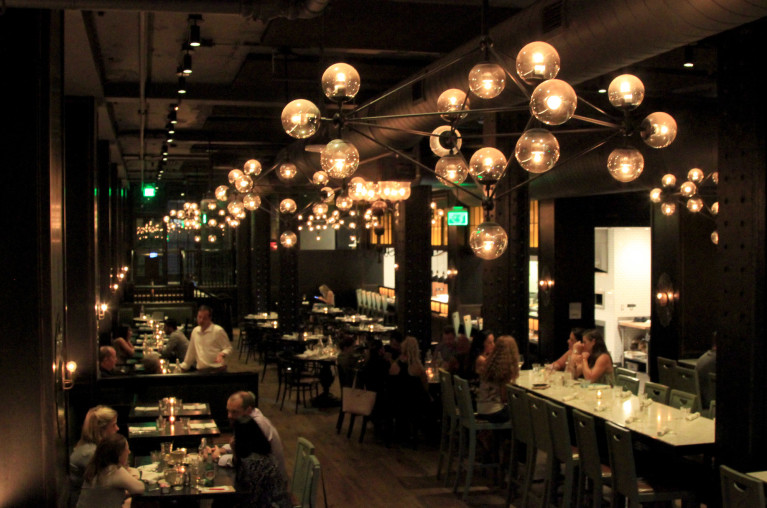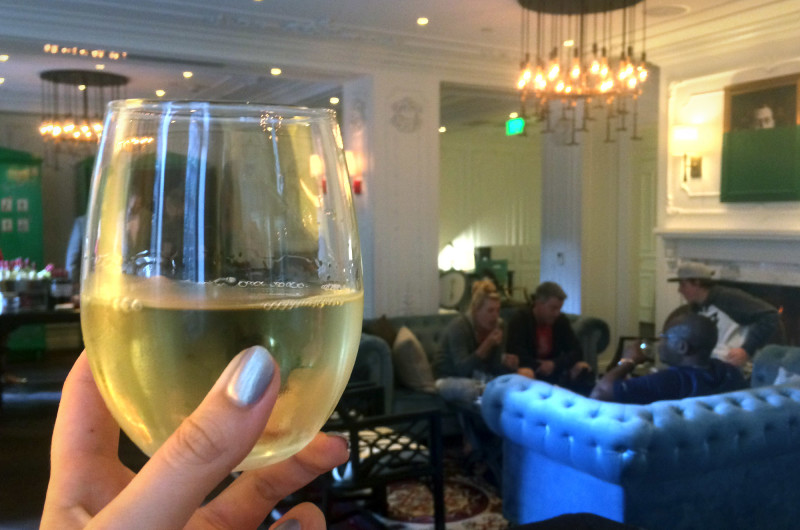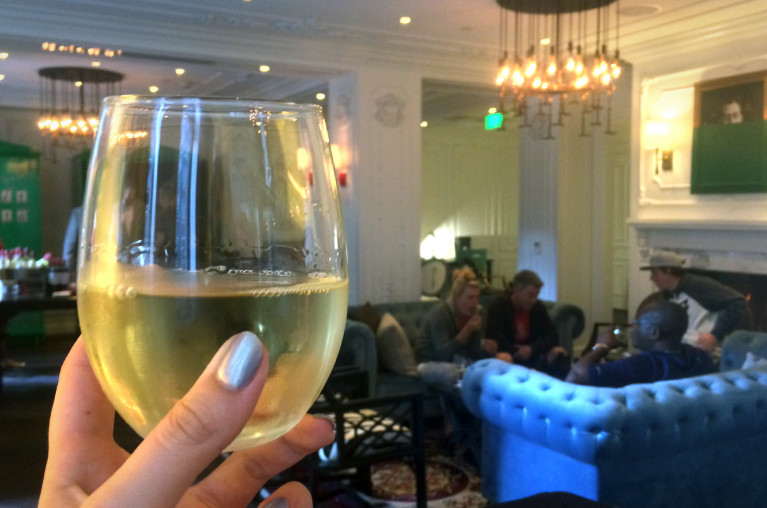 Speaking of relaxing, the Kimpton Hotel Monaco Pittsburgh includes a yoga mat in every room for guest use. This is great for that quick morning yoga session to get your day started, or you can join a Vinyasa yoga class Monday nights. If you really want to spoil yourself, there is also the option to book an in-room spa treatment!
There's a lot to see in Pittsburgh, so much that your feet may need a rest. Luckily there are public bicycles in the lobby which you can borrow to help get you from A to B! If exploring the city of Pittsburgh by foot or bike isn't enough exercise for you, there's a 24 hour fitness centre offering treadmills, weights and more.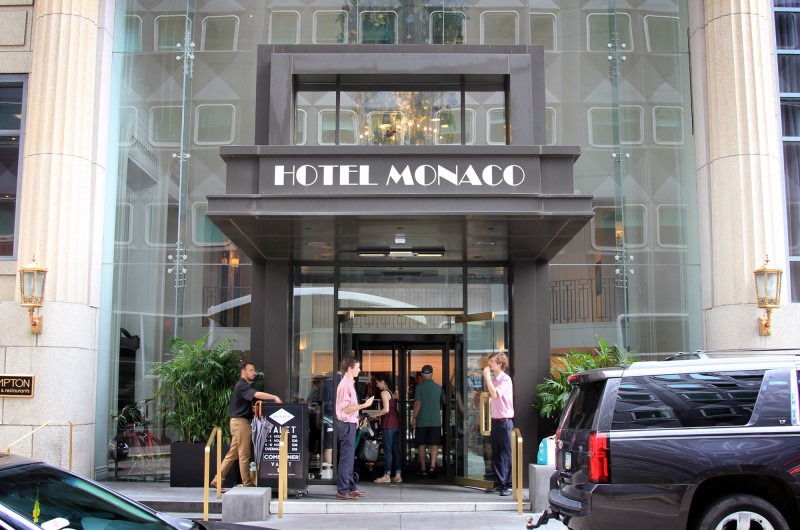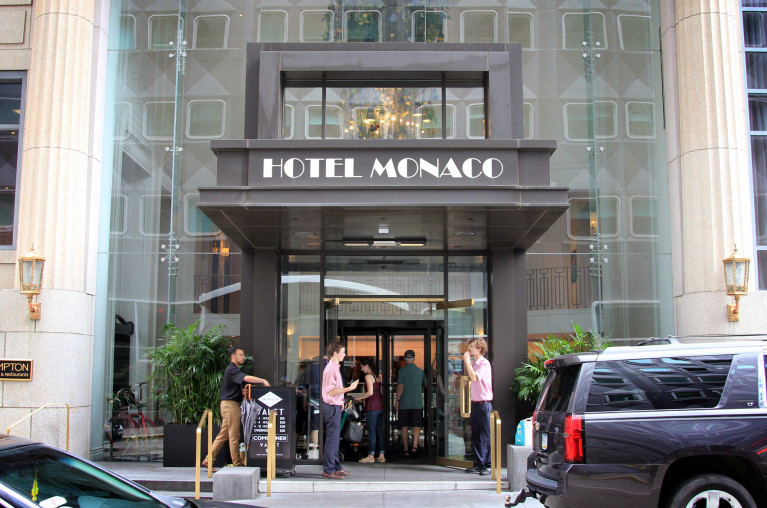 It may be a little more quirky and colourful than you're used to, but the charm will win over even the toughest critic. Trust me, you won't want to stay anywhere else! Whether you're in Pittsburgh for business or pleasure, you'll be in good hands at the Kimpton Hotel Monaco Pittsburgh. Book your room today!
Disclaimer
Thank you to Visit Pittsburgh for hosting me while I was in the city. Also, this post contains affiliate links that if you use them, I may earn a small commission. This helps me pay for hosting and other costs associated with keeping I've Been Bit! running. As always, all reviews, photos and opinions are my own!
Want to stay at the Kimpton Hotel Monaco Pittsburgh? Pin it!