Rain or Shine, Visit RBG: Ontario's Royal Botanical Gardens

April showers bring May flowers… and sometimes March showers do too. While this can put a damper on travel plans, luckily Hamilton has plenty of great indoor activities to keep you busy. One that's not to be missed is the Royal Botanical Gardens. It's the only botanical garden in Canada to be considered 'royal' as it received this honour from King George V himself in 1930. Straddling the border between Hamilton and Burlington, there's plenty to keep you entertained at RBG no matter how bad the weather is outside!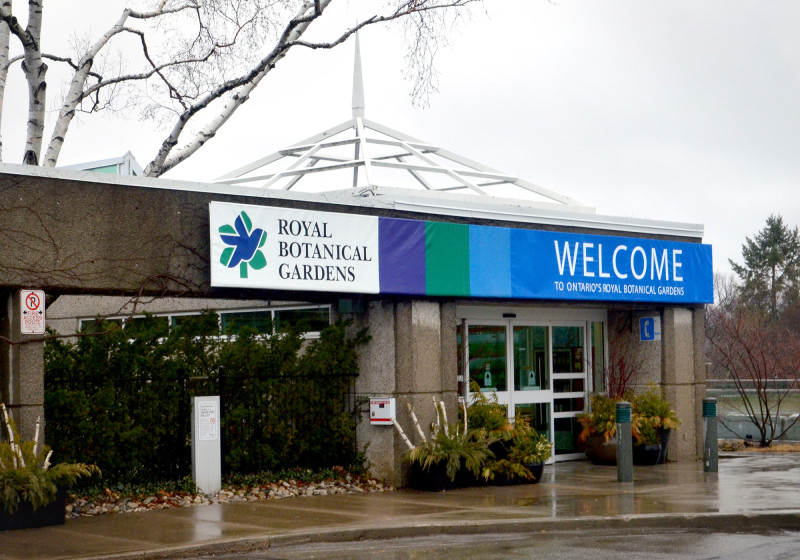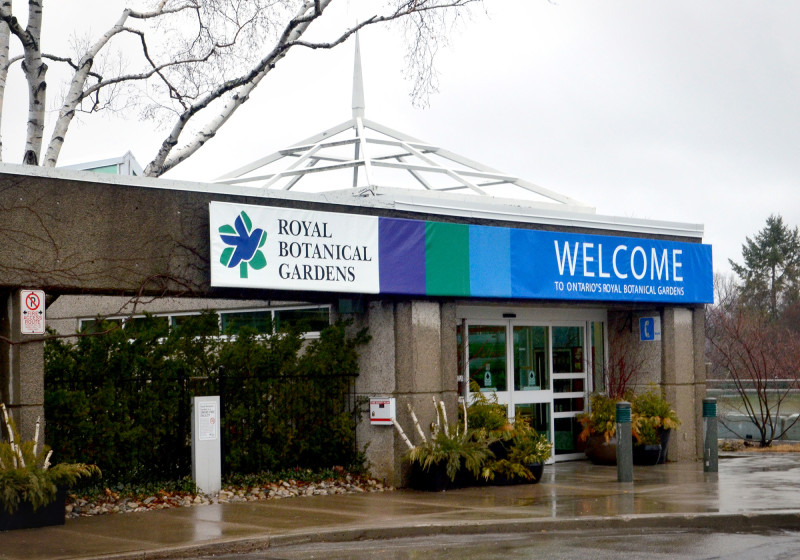 What Exactly is RBG?
Ontario's Royal Botanical Gardens is Canada's largest botanical garden. Designated as a National Historic Site, it protects over 2400 acres of wetland, field, forest & escarpment ecosystems across the two cities. Within these land are over 50 at-risk species along with many environmentally-sensitive habitats they call home.
RBG is also a registered charitable organization. By using their knowledge and expertise in the fields of conservation, horticulture and science, they educate visitors about nature and our role within it. As visitors learn and make connections, the hope is that they'll consciously take steps to preserve our planet along with the species and habitats within it.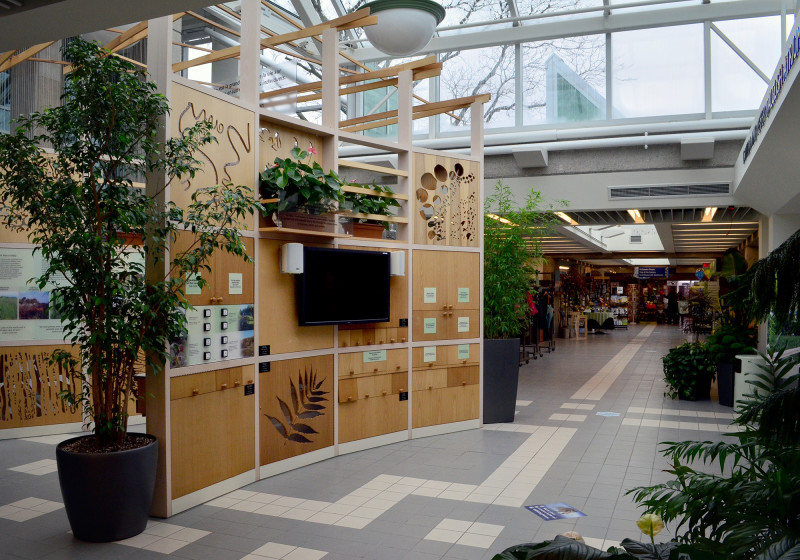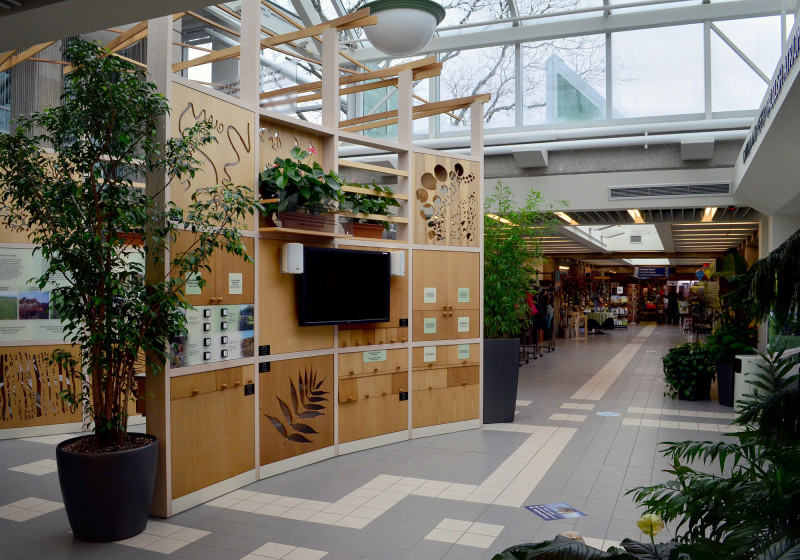 Inside Ontario's Royal Botanical Gardens
Despite the majority of this is located outside, the main building (known as the RBG Centre) is a great place to start on a rainy day! While it houses some amazing exhibits, the building itself shouldn't be overlooked. Construction materials like carpet & drywall are not used, along with less-harmful paints and treatments. The air you breathe (especially in the Atrium) are fresh and clean courtesy of the plants within it! RBG has taken a number of steps to lower its ecological footprint. For example, a third of the building's materials were sourced locally and almost 100% of the demolition/construction waste was diverted from the landfill. How amazing is that?!
But Lindsay, if there's so much outside then is it worth visiting when it's raining or in the winter months? The answer is most certainly yes! Year-round you'll find incredible exhibits that change with the seasons – sometimes even month to month! If you're visiting with small children, there's plenty of interactive science shows, presentations and more on weekends and holidays!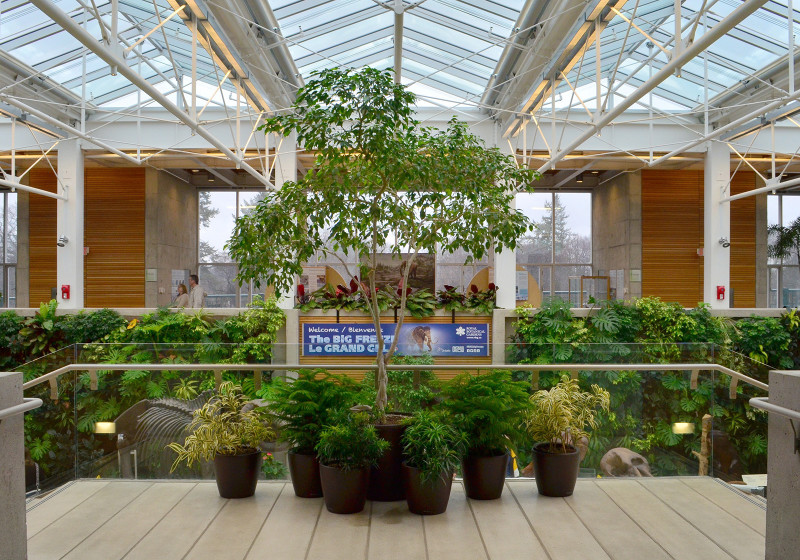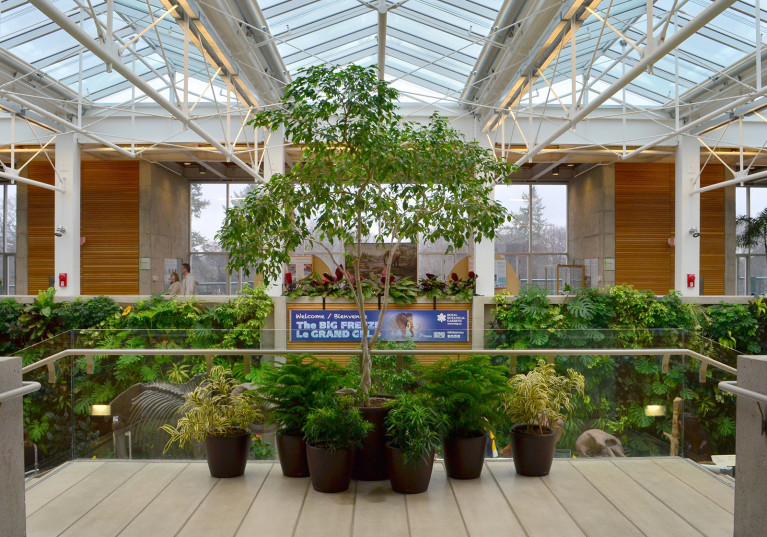 Winter Special Exhibits
Every winter you'll find a special temporary exhibit. These displays are always incredible and are a big reason to visit the Royal Botanical Gardens in the colder months. During my first visit to RBG, I experienced The Big Freeze. Focusing on the Ice Age, the exhibit detailed how life was impacted on Earth. Over the past 4 million years, drastic environmental changes shaped Canada's landscape. Canada also had mammoths, mastodons & bear-sized beavers who worked together as part of the local ecosystem.
More recently, RBG hosted the Spiders Alive! exhibit. It's the first time it's ever travelled as you could only find it at the American Museum of Natural History prior to its visit to the Royal Botanical Gardens. Spiders Alive! is seriously fascinating even if you're terrified of spiders like me. Take a close look at tarantulas, brown recluse spiders, even black widows. You don't have to worry though, they're all safely secured within their enclosures.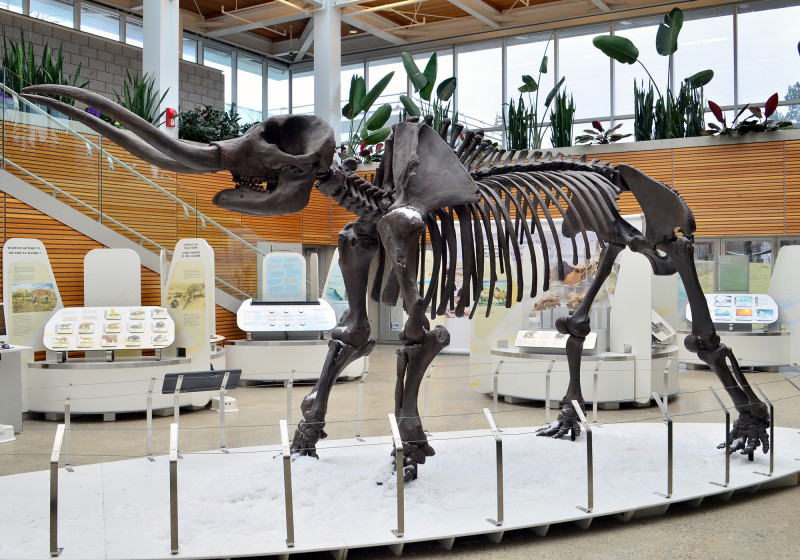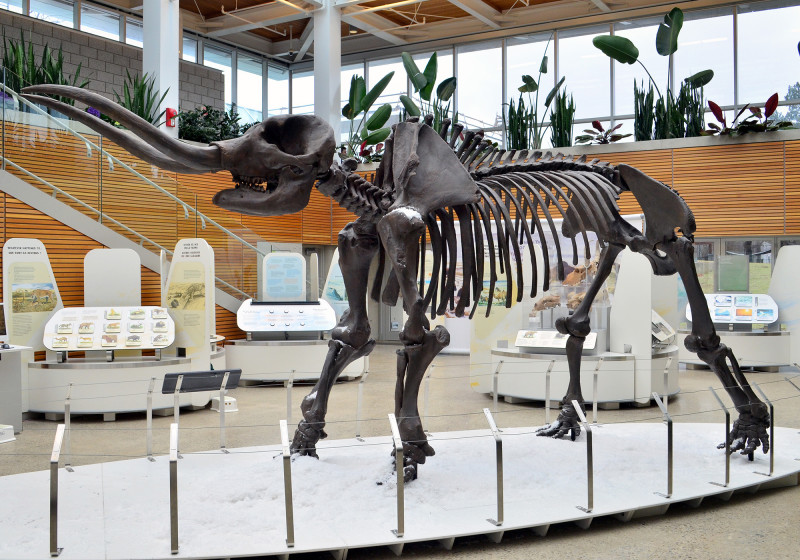 Garden Displays
After you've checked out the special exhibit, make your way towards RBG's year-round displays. Make your way to The Breezeway where you'll find the most colourful floral collection on the premises. Changing almost monthly, chances are you'll see something new with every visit! Take in the sights and smells of lavender, rosemary, tulips, daffodils and more as you make your way to RBG's other indoor exhibits.
The Mediterranean Garden offers a variety of plants on permanent display. Continuously warm and balmy, it's the perfect escape from those brutally cold days come winter. These plants come from the Mediterranean Basin as well as southern California, the Cape Province in South Africa, central Chile, and southwestern Australia. Since all of these areas are within 30 and 40 degrees of latitude, the plants thrive since RBG is in that range as well!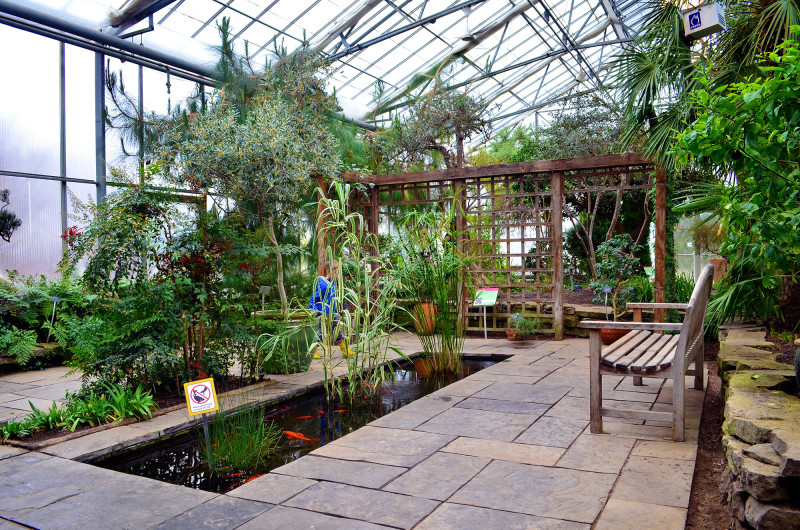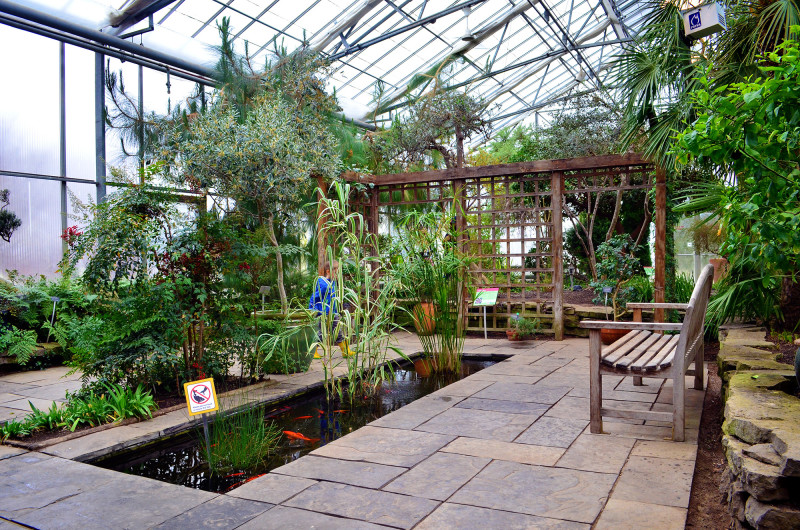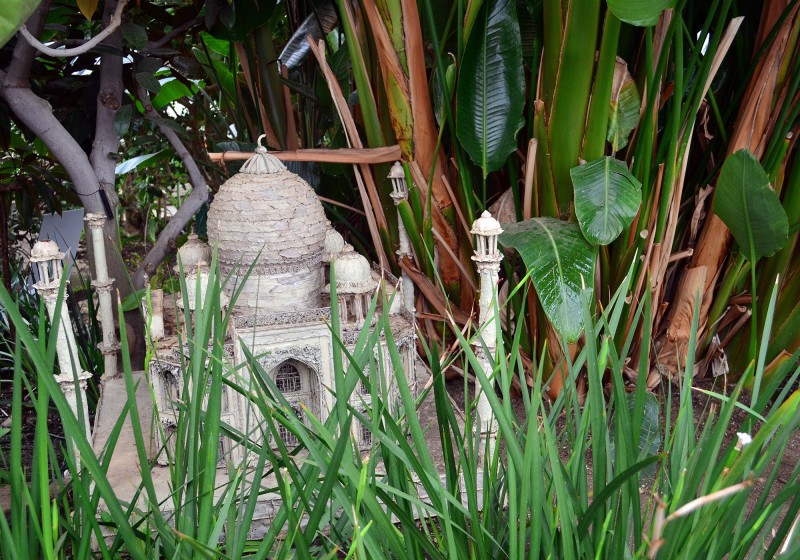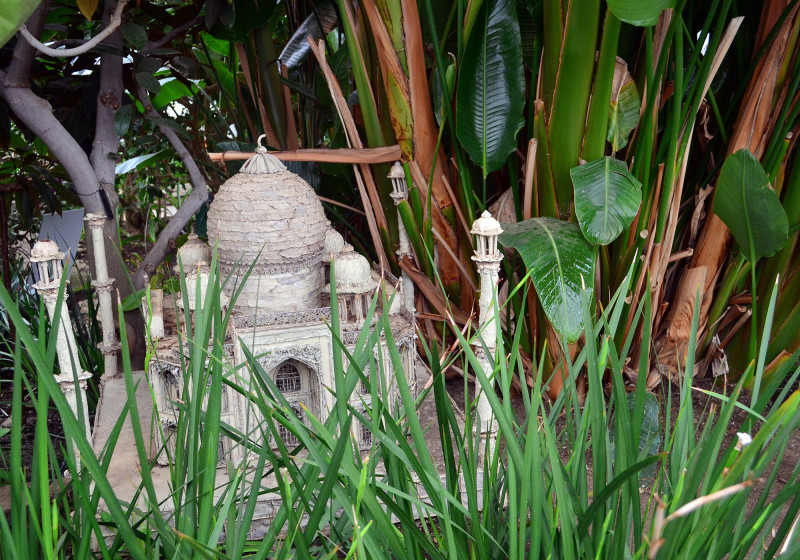 Are you like me and jonesing for an international adventure? While it's not the same as a trip abroad, keep an eye out for iconic landmarks! You'll find miniature replicas are scattered throughout the gardens.
Lastly, you'll find the Royal Botanical Gardens' Cactus and Succulent Collection. These plants have transformed over many years to survive the harsh climates they're found in. Instead of leaves, you'll find spines in order to reduce the loss of water as well as defend themselves against water-seeking predators. Many have a waxy coating as well which helps with water retention! You'll find plenty of shapes and sizes as you walk through the collection.
If you need an escape from the winter wonderland or the rain outside, a slow walk through the Mediterranean Garden will surely do the trick.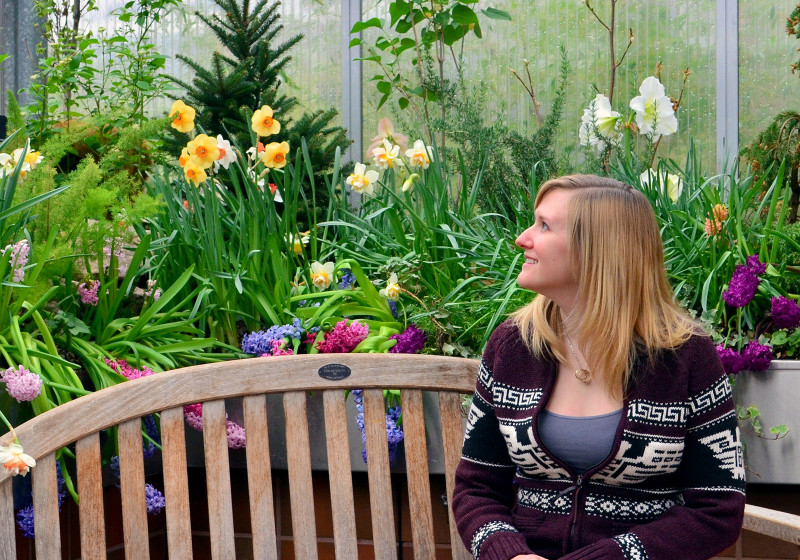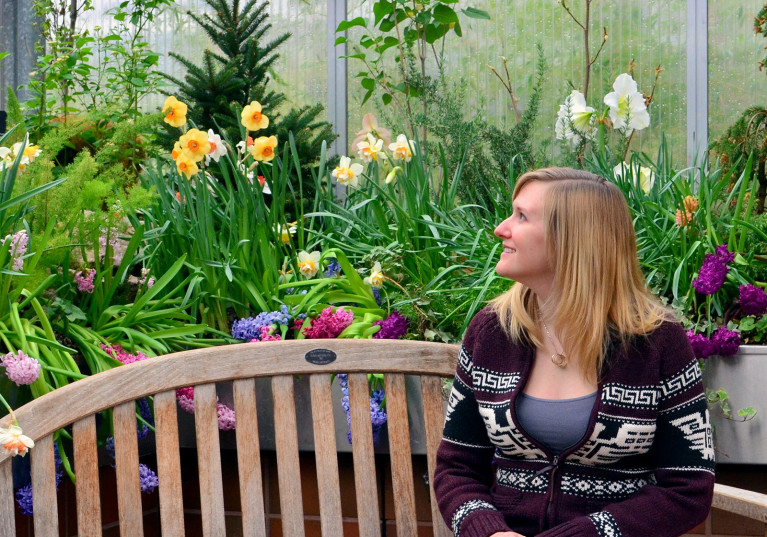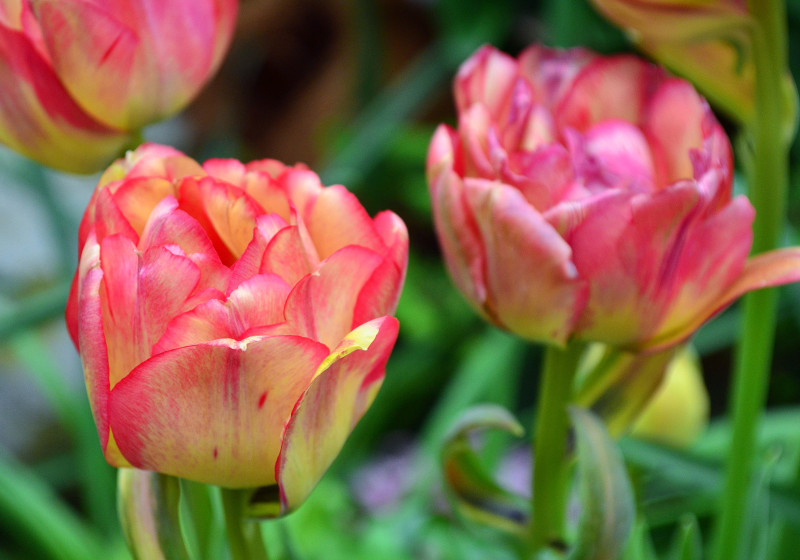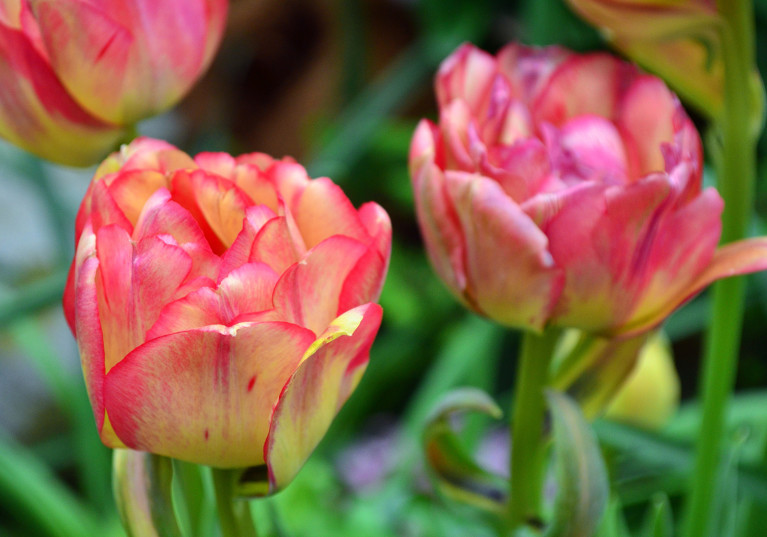 Outside the Royal Botanical Gardens
As I mentioned, there are over 2500 acres to explore with the vast majority of RBG's appeal being outside. A few of the attractions are worth a visit in the winter months but I highly recommend another visit in the summer if you do!
David Braley and Nancy Gordon Rock Garden
While very few plants were in bloom during my visit, the David Braley and Nancy Gordon Rock Garden was still a beautiful sight to see! It underwent a full facelift and was reopened in early 2017. You'll now find sustainable practices in regards to plant selection including Ontario-native plant species, pollinator-friendly plants and more. All of which grow together harmoniously to make every visit unique!
Begin exploring the Rock Garden with a visit to the state-of-the-art visitors' centre. Admire the incredible architecture as it incorporates natural light and organic shapes into the structure. Enjoy the beautiful look-out deck and grab a bite to eat at the Rock Garden Cafe if you're feeling peckish.
As you explore the area, admire the new landscaping as it reflects current sustainable trends. Incorporating best practices, the new Rock Garden design allows RBG to do a lot more with a lot less. Thanks to the revamp, it now uses less water, human power, plant waste and soil upheaval to decrease the carbon emissions spent when the 150,000+ annuals and bulbs are changed seasonally. It truly makes the grounds – as well as the community – more sustainable!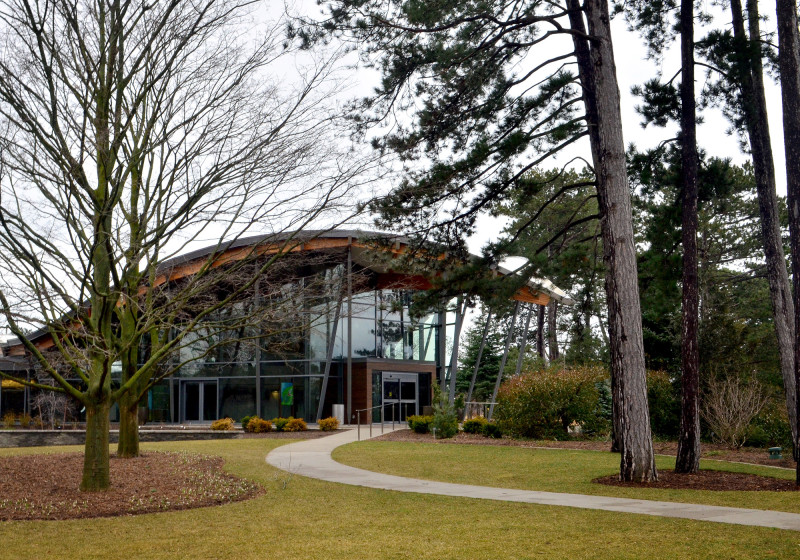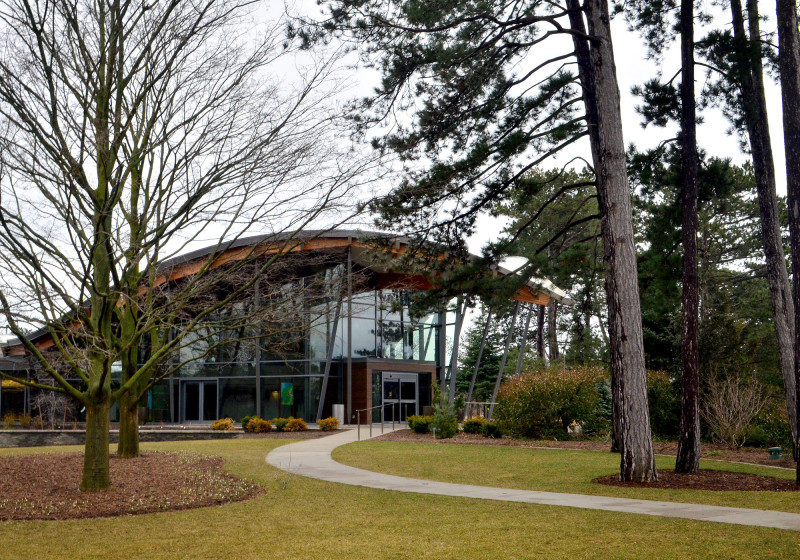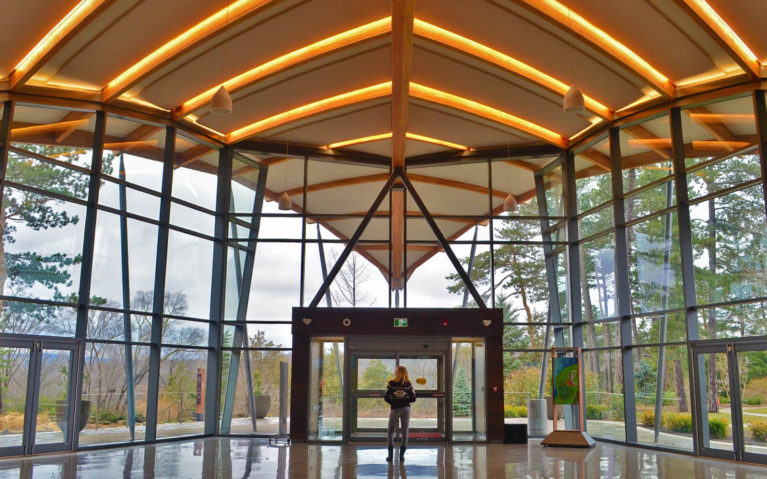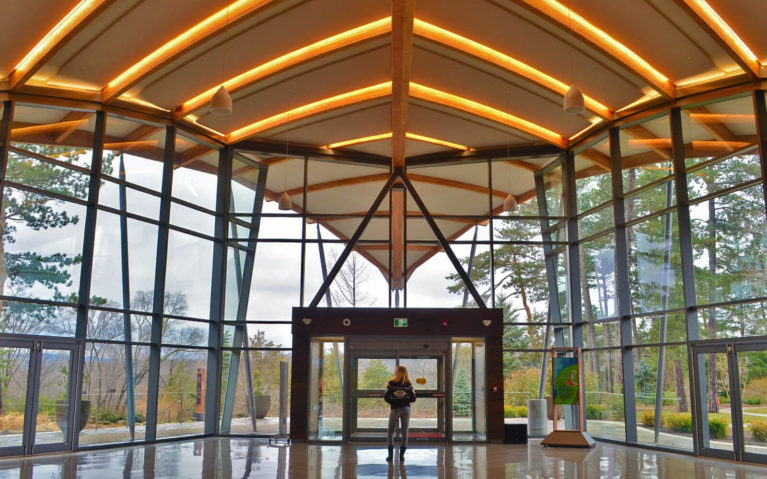 Laking Garden
Open only in the warmer months, the Laking Garden is home to the Royal Botanical Gardens' perennial collection. It's the second-oldest garden on site and was an orchard at one point. You can even see some of the apple and cherry trees that still remain! Laking Garden officially opened in 1947 with some alterations done in the 1960s to create the large flower beds you see today. Back then it was known as the Spring Garden! The summerhouse within the Laking Garden offers incredible panoramic views of the perennial plants.
The vast collection within the Laking Garden is incredible. Each type of flower you'll find within the garden has a number of species. For example, their vast collection of award-winning irises include bearded, Siberian, wild species of iris and more. The best time to see them in bloom is at the peak of the summer – June and July. Alongside them are herbaceous peonies that are best seen in June while the clematis collection has a longer lifespan from June until August. Hostas and other perennials can be enjoyed for much longer, but still bloom to the warmer months.
As you can see, there is plenty of variety at RBG that you'll need to visit a few times!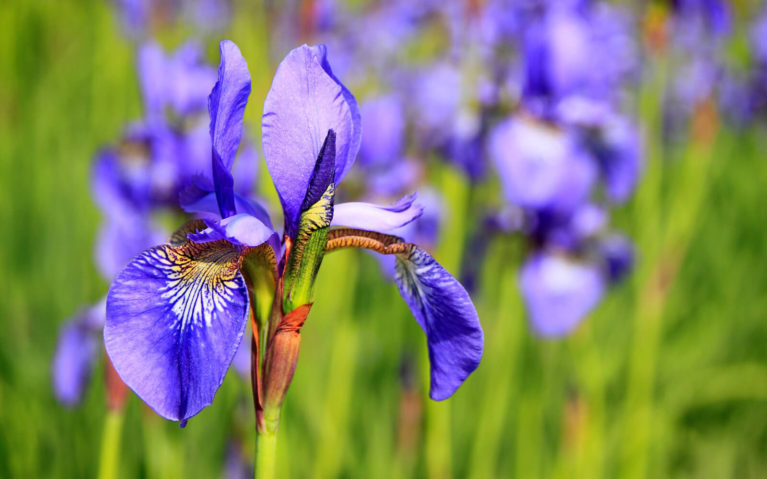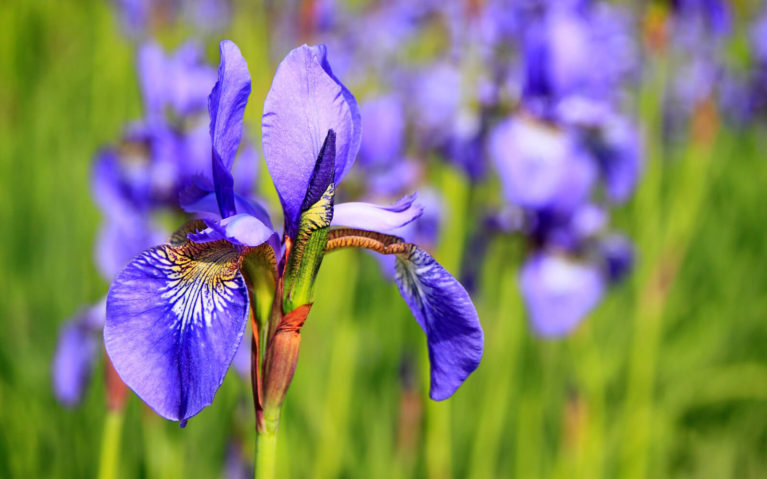 Hendrie Park
The largest area within the RBG grounds, Hendrie Park is the best example of the diversity within the area. Here you'll find a vast number of gardens including the rose garden, medieval garden, medicinal garden and more. Be sure not to miss the Trails Garden. Every summer in partnership with the University of Guelph, trials of newly cultivated annuals are planted here. As they grow, recordings are taken to see how they behave in the climate and soils of the area.
Scattered throughout the gardens you'll find the Dan Lawrie International Sculpture Collection. In 2013, Dan Lawrie himself committed to donating a sculpture to RBG every year for 10 years. You'll find pieces from artists all over the globe speaking to a number of subjects including family, animal habitats, and more.
Arboretum
You'll feel as if you've walked into a British landscape as you walk the Arboretum grounds. In addition to the formidable collection of trees as the name suggests, you'll also find one of the most extensive lilac collections in Canada. You won't want to miss seeing over 600 species of them from May until early June! Before that, magnolias will begin to bloom in April. You'll find Ontario's native magnolia, the Cucumber-Tree, which is now an endangered species and is only found wild in a handful of locations.
While these all sound amazing, one of the biggest springtime draws to RBG is their extensive cherry tree collection. While they've been here for over 1000 years, an additional 34 cherry trees were donated as a part of the Sakura Project. You can find these trees in the Arboretum as well as the Rock Garden. It's just one of the great destinations for cherry blossoms in Ontario!
Many of the flowers only bloom in the warmer months, but the Arboretum is a year-round destination. The Avenue of Trees is amazing in every season, along with the 'dictionary of shrubs' – the Synoptic Shrub Collection.
The Journey to Anishinaabe Knowledge
The newest addition to the RBG grounds is the Indigenous Trail. Working with members of the Mississaugas of the New Credit First Nation, it seeks to teach visitors about the plants used by the Indigenous Peoples of Canada. The Royal Botanical Gardens resides within the traditional territory of the Anishinaabe and Haudenosaunee Nations. The Anishinaabe People were somewhat nomadic as they moved according to nature's seasons. As hunters, fishers and gatherers, they hunt/trap in the winter and harvest in the warmer months.
Plants were not only gathered for medicinal purposes but also to be traded. Learn about how plant importance is determined by usefulness rather than rarity, along with other Indigenous ideologies. Formerly the Captain Cootes Trail, this 1.1km trail is accessible all year round though muddy/icy conditions can make it difficult to navigate.
As this trail is located in a nature sanctuary, it is prohibited to pick, collect, harvest or gather any of the plants found here.
Insider Tips for Making the Most of Your RBG Visit
Whether you're looking to spend a few hours or a full day exploring the Royal Botanical Gardens' grounds, it's easy to fill your time with fun. Here are a few tips to ensure you get the most out of your visit to RBG!
Families, I recommend visiting on a weekend. While it may be busier, there is ample programming that isn't offered during the week that your little ones will love!
Return visits are a must. There's so much to see and do at RBG that you really need to visit a few times to enjoy it all. Even though I've visited twice in the colder months, I experienced so many new things that it was 100% worth it! I'm already planning a summer adventure!
Don't miss out on special events. The special programming isn't just for kids but adults as well! The adult fun usually happens in the evenings in the form of exclusive access to exhibits or outdoor concerts. RBG After Dark events are perfect for a great midweek date night!
Visiting in the winter? There just might be a special holiday display in store for you to spread some of the Christmas cheer.
Want to see something specific? Whether it's the cherry blossoms, lilacs or you just want to know what's in bloom during your visit, use their handy calendar online or pick up a visitor's guide at the RBG centre to see what's in season.
As you can see, Ontario's Royal Botanical Gardens have so much to offer when the weather is dreary. If anything, it means you just have to visit again when the sun is out! Be sure to follow them on Facebook so you can stay up to date on their events and exhibits. If you're looking for other great things to see and do in Hamilton, take a look at these great indoor attractions or chase some waterfalls in the city!
DISCLAIMER:
Thank you to Tourism Hamilton for hosting me during my first visit to the Royal Botanical Gardens! Thank you as well to Attractions Ontario for arranging this adventure.
As always, all reviews and opinions are my own. Read more in IBB's disclaimer and privacy policy.
Planning to visit Ontario's Royal Botanical Gardens? Pin it for later!