Beware When Visiting Hay River, NWT… You Won't Want to Leave!

While most people only stay around Yellowknife in the Northwest Territories, there is plenty more to explore. Don't get me wrong, Yellowknife is a great city, but there is so much more to experience! Grab a set of wheels and head south around Great Slave Lake. There are a few towns along the route, and you shouldn't miss visiting the Hub of the North. Hay River is a quaint town that is full of character. Heed my warning though… you just might want to stay! Why? Keep reading to find out.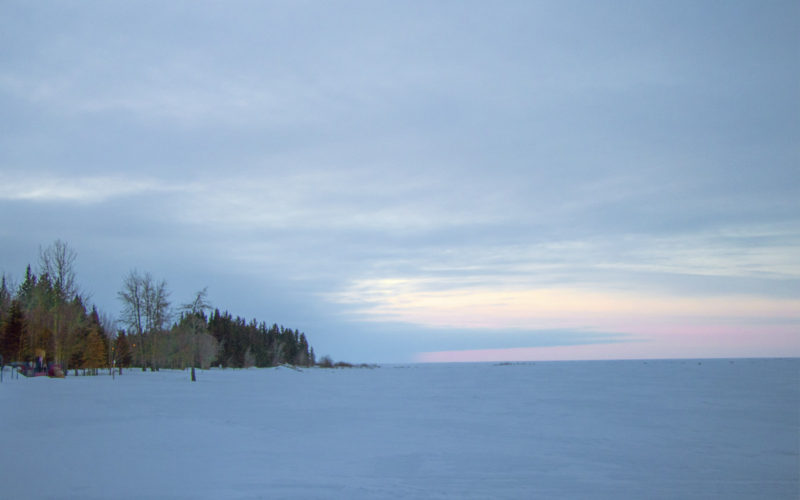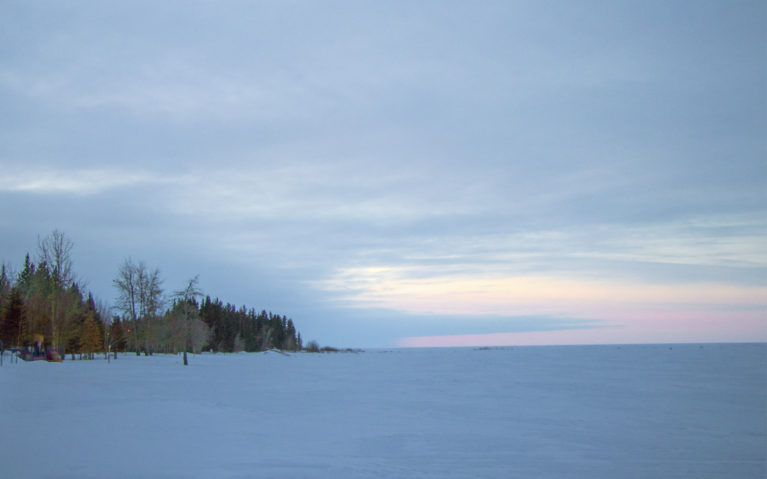 Good Ol' Mother Nature
This is what drew me to the South Slave area and one of the first reasons I didn't want to leave! Hay River is north of the waterfall route (the main reason for my road trip within the Northwest Territories), and right on the south shore of Great Slave Lake. Their location means you'll witness beautiful sunrises and sunsets too!
The town is also home to a network of over 20km of hiking and walking trails, including Canada's Great Trail – the Trans Canada Trail. You'll enjoy beautiful lookouts and scenic vistas, including some great views of the Hay River (the Kátå'odehche in South Slavey). It's not uncommon to see wildlife, especially in the wee hours of the morning. You might even spot a lynx if you're lucky!
Head just half an hour south and you'll be at the first stop along the Northwest Territories' waterfall route, Alexandra Falls (Hatto deh Naili in South Slavey). Sitting at 32m tall, she's the 3rd tallest waterfall in the Northwest Territories. Her and Louise Falls are the main highlights of the Twin Falls Gorge Territorial Park. There is even a trail connecting them which makes for a great day hike.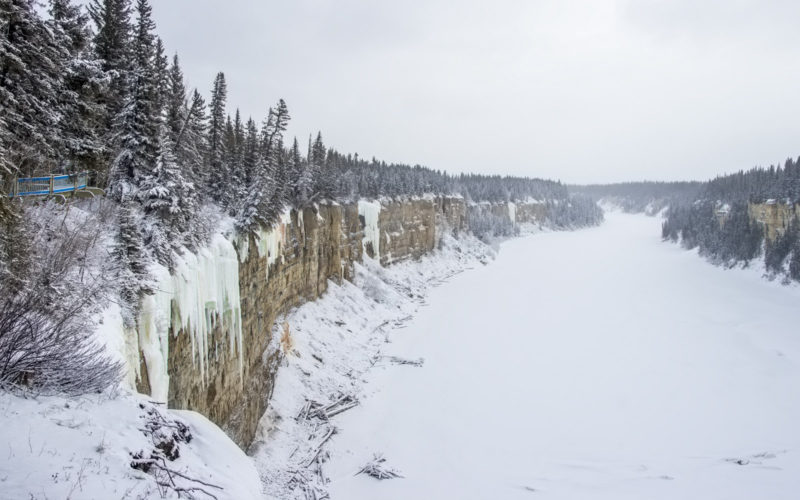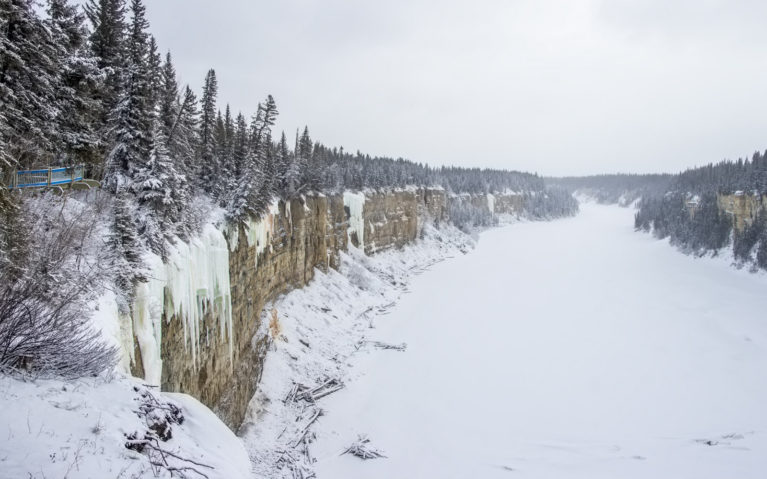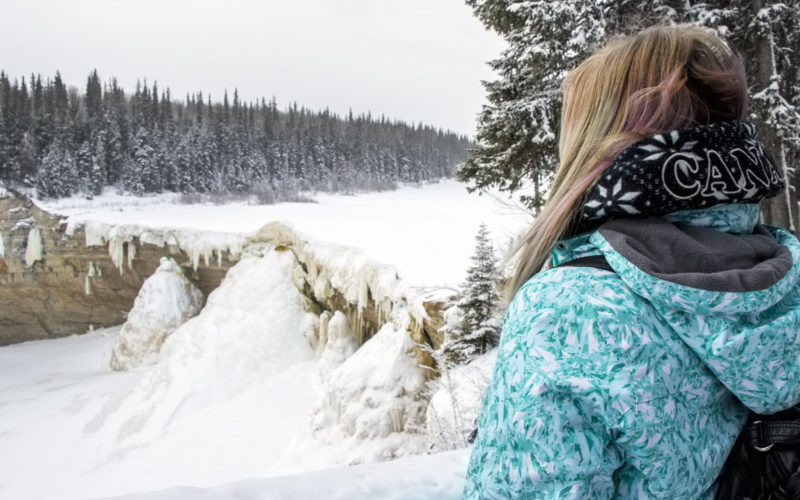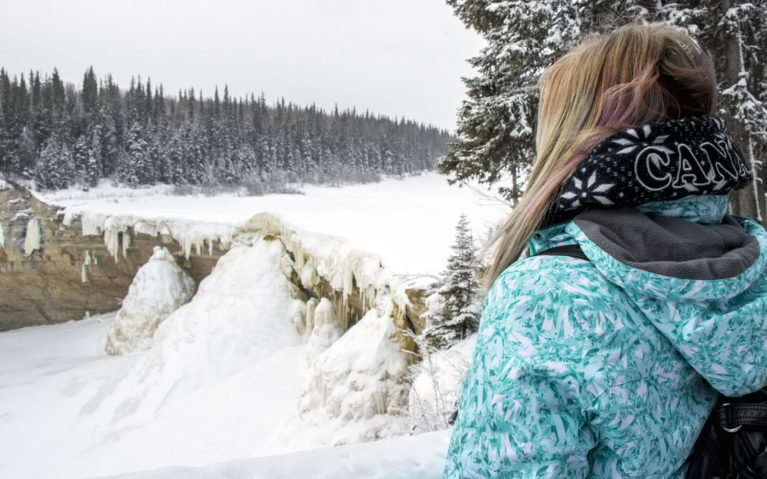 Hay River's Event Line-Up
While I wasn't able to experience any of them myself, I'll definitely be planning around these for my next visit! Whether there is 4 feet of snow on the ground or if the summer sun is out, there are plenty of festivals and events to enjoy in Hay River!
A must-visit I've been told is their Hay Days Festival at the beginning of July. This five-day event is fun for the whole family! Both children and adults alike can enjoy arts and crafts workshops throughout the day while the party animals can rock on in the evening with some live music on the beach. Dance until the wee hours of the morning as you embrace the midnight sun!
There are plenty of other events throughout the summer too! Kick off the start of summer with Hay River's Pig Roast Beach Party. Eat like a queen (or king!) and feel the sand between your toes as you boogie on the shores of Great Slave Lake. Every Saturday from June to September you can enjoy Hay River's outdoor market at Fisherman's Wharf. You'll find a number of local vendors where you can get fresh fish, baked goods, local crafts and more! It's the place to be on weekends!
If you're sad that you'll miss all the summer fun, never fear! There are plenty of winter events in Hay River too. Indulge (responsibly of course) at the Hay River Wine Festival in February. Come March, The K'amba Carnival hosted by the K'atl'odeeche First Nation is the perfect way to say goodbye to winter and embrace the spring months to come. You can enjoy talent shows, dog sled races, raffles and more. The biggest draw for me would be the Dene games. I've only seen videos but they look so amazing, I don't think I'm coordinated enough to participate!
And that's just the tip of the iceberg! You can visit the city of Hay River's website to see all the fun festivals events that await you.
The City's Attractions and Experiences
Hay River has plenty of history to offer, so naturally a visit to the Hay River Heritage Centre is not to be missed. Step inside and learn about how the town was established, the fishing industry and its importance to Hay River, as well as see artifacts collected over almost two decades from members of the community. While it is only open from the late May until early October, there are events throughout the year so you can catch a peek inside. But Lindsay, you said that you didn't make it to any events while you were there… You're right, I didn't. However I was lucky enough to have a very kind connection who "broke" into the museum for me! Don't worry, the mayor runs it so no police were called nor charges laid.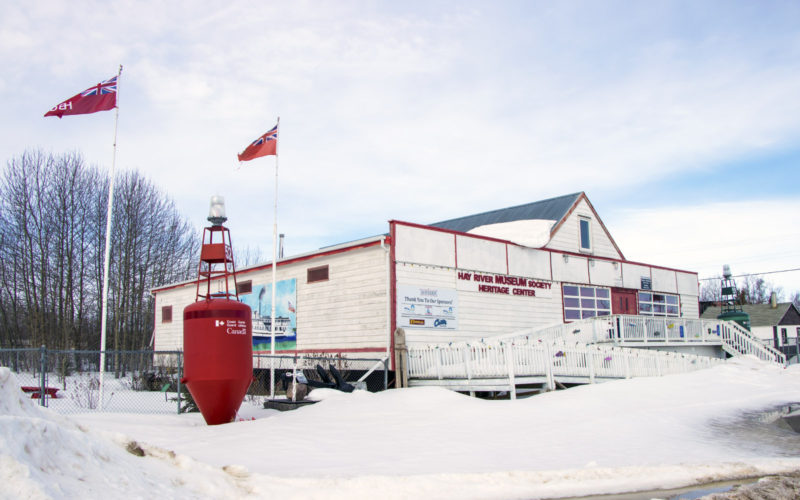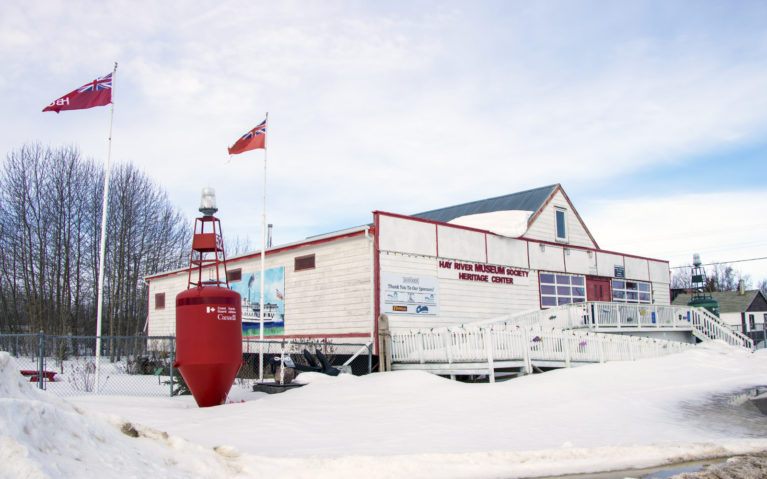 As I mentioned, Hay River has a rich fishing history but that doesn't mean fishing IS history! What better way to enjoy a brilliantly sunny summer day than getting out on the water. Great Slave Lake is a charmer, and you'll love exploring her. Plus bagging a Walleye or Northern Pike or even an Inconnu is an added bonus!
Whether you're heading down to Alexandra Falls in the summer or winter, don't miss checking out The Fish Trackway. No, it's not a raceway for fish or anything like that. Head upstream and you'll find these amazing fossilized impressions within the limestone. These huge divots in the rock are believed to belong to the Sarcopterygian, an ancient lobe-finned fish which is said to have the ability to walk! It's also not uncommon to find fossils here, and the slow erosion of the Hay River is uncovering more and more as time passes.
If you're not a winter person, these furry little faces might change your mind. If you've ever wanted to command your own team dog sled team, Hay River is the place to be! Say hello to these lean mean running machines that have raced in epic events like the Iditarod and the Yukon Quest, commanded by down-to-earth racing legend Anthony Beck. Just know that these dogs are raring to go for a rip with or without you so hold on tight!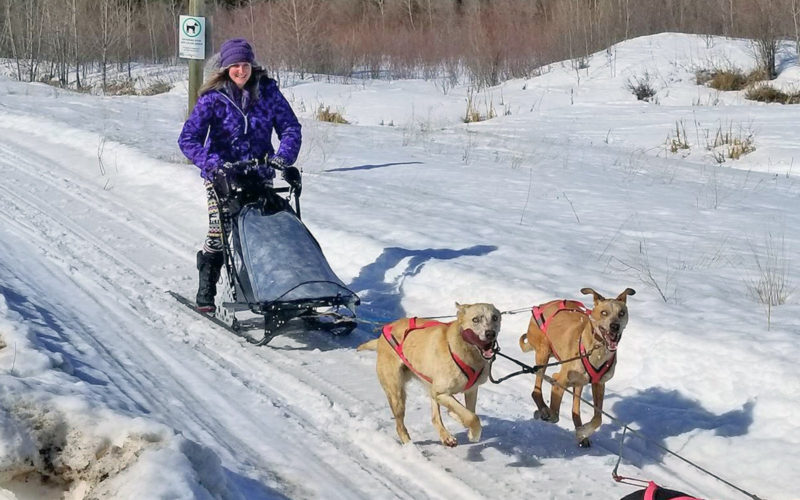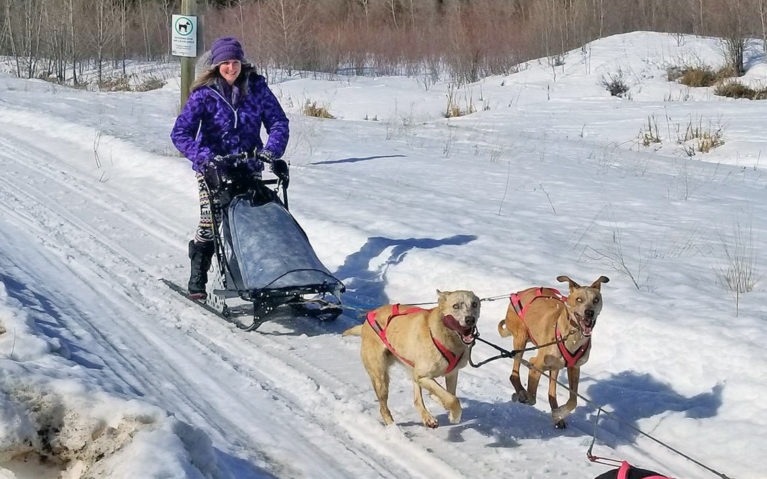 One thing I have to mention is the restaurant scene. If you're thinking there's no place to eat in a town of 3,500 people, think again! Enjoy some hearty eats (and a great night of sleep!) at The Ptarmigan Inn which is home to two great restaurants. The Keys Dining Room makes a mean eggs benedict which will keep you fuelled for all your adventures. The other is the Doghouse Pub where you'll have some of the best fish around. To be fair when you have Great Slave Lake at your doorstep, it's not surprising! If you're a habitual chain restaurant patron, you won't find a Timmies or McDonalds here. Hay River is void of restaurant chains and this is such a breath of fresh air! Any coffee shop or restaurant you go to is going right back into the community and this makes my heart sing. So ditch the double double and grab a latte from the local café She Takes the Cake. I promise you won't miss it!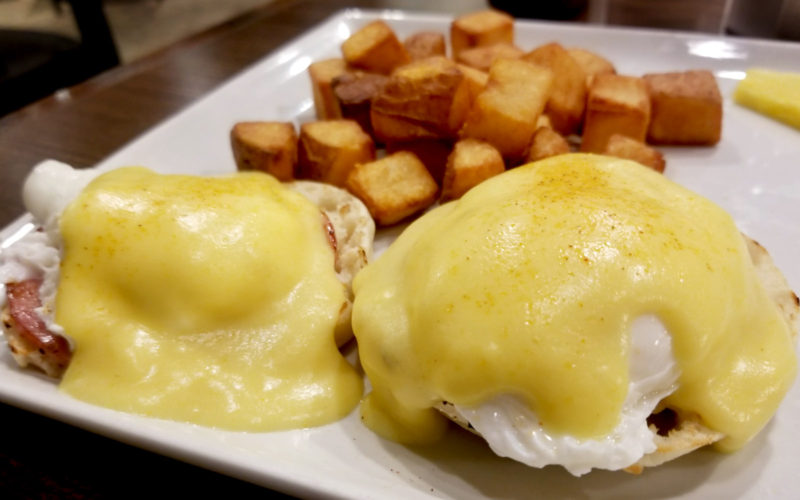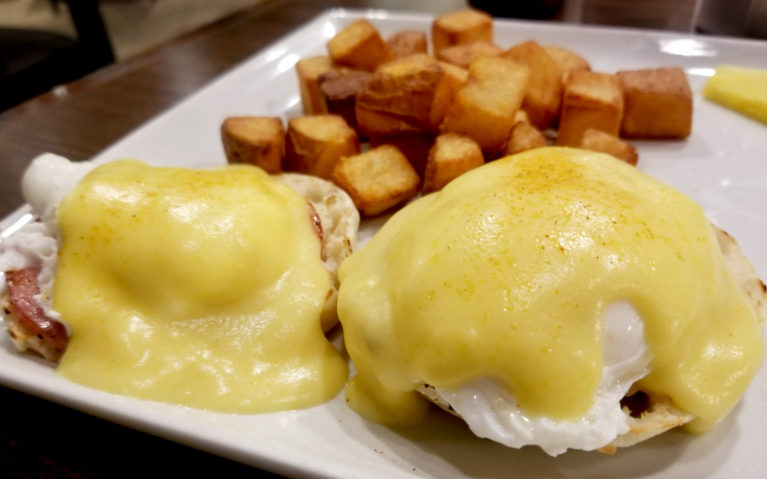 Hay River's Culture
What you'll find in Hay River is unique. The town has such a supportive community not only within its limits but beyond.
As soon as you step into the Hay River Visitors Centre, you'll not only be greeted by friendly faces (including Peter, their tourism and economic development coordinator) but a collection of local art. From handmade dreamcatchers to intricate carvings to beautiful jewellery, you'll be in awe of the pieces. Lucky for you they're for sale, so you can buy a souvenir that's not only handmade but supports a member of the community. I'm lucky to have a piece of Hay River at home with me in Ontario and I'll cherish it throughout my lifetime!
Art isn't the only culture you'll find in town. As I mentioned before, Hay River's history is centred around the fishing industry, and that's still prominent. Head across the west channel to Vale Island at the mouth of the Hay River. Here you'll find relics of the rich fishing history I mentioned earlier, and in the winter a direct connection to the K'atl'odeeche First Nation via ice roads.
As with all of Canada, Hay River has a rich Aboriginal culture to celebrate. The town has a close connection which dates back to hundreds of years ago when the South Slave Dene permanently resided on the northeast side of the Hay River. I had the honour of meeting one of the Elders from the area. You know those people that just exude wisdom? Beatrice is one of those people, and I can't wait to return so I can hopefully speak with her to a much greater extent. I would love to not only learn from her but also hear more about her therapeutic walks along the Oxbow Trail.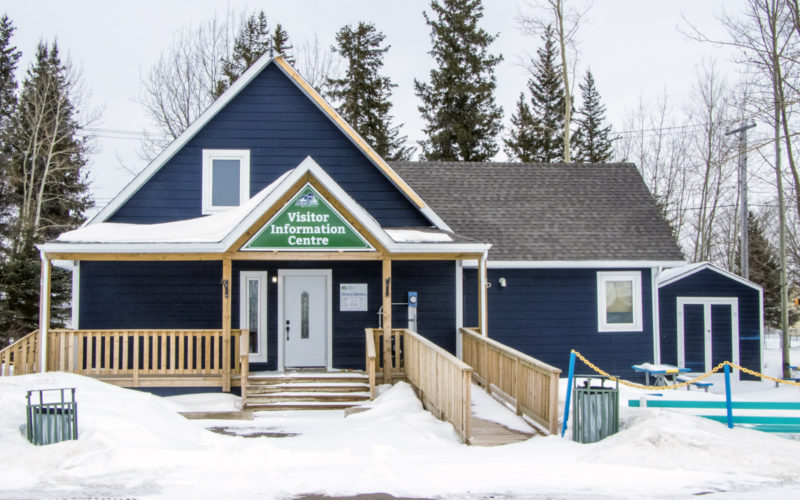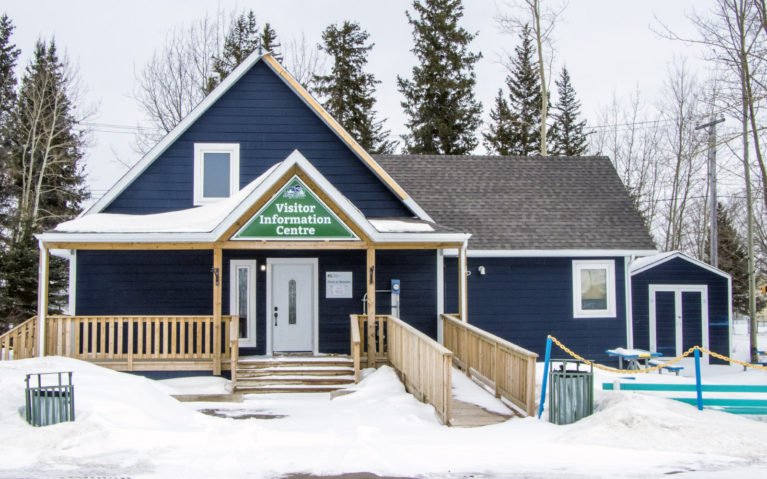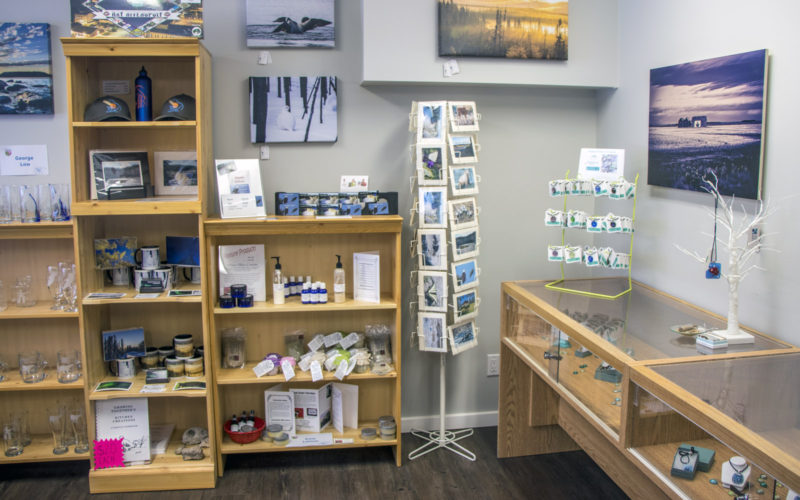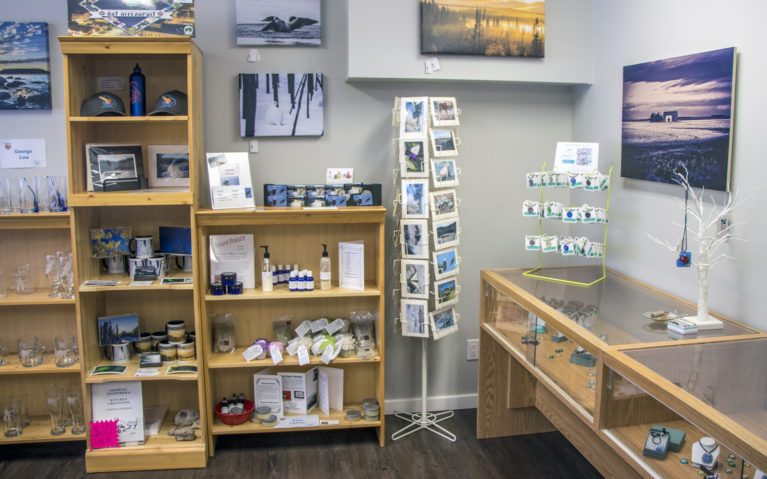 The People
This was the final and biggest reason for falling in love with Hay River, as well as the one that left me speechless. Don't get me wrong, the gorgeous nature will take your breath away, but the kindness of Hay River's people is unmatched. I couldn't believe my luck when I found out the town's mayor was my seatmate on my flight into Yellowknife from Calgary! Not only was it an absolute pleasure to speak with him, he was kind enough to take me on a tour of the town. I learned so much about the city from him, as well as met with so many other amazing people within the community.
Though I also have to thank the power of social media as I met April, a local artist (you really should check out her work, it's amazing!), who was kind enough to take me south to see Alexandra Falls. While exploring trails is fun solo, having company is always better! April took me down to see The Fish Trackway I mentioned earlier, which I would never have found on my own.
Having a local guide always makes a trip more memorable, and I have so many locals in Hay River to thank! I can't wait to return (hopefully in the summer months!) and spend more time with these new found friends.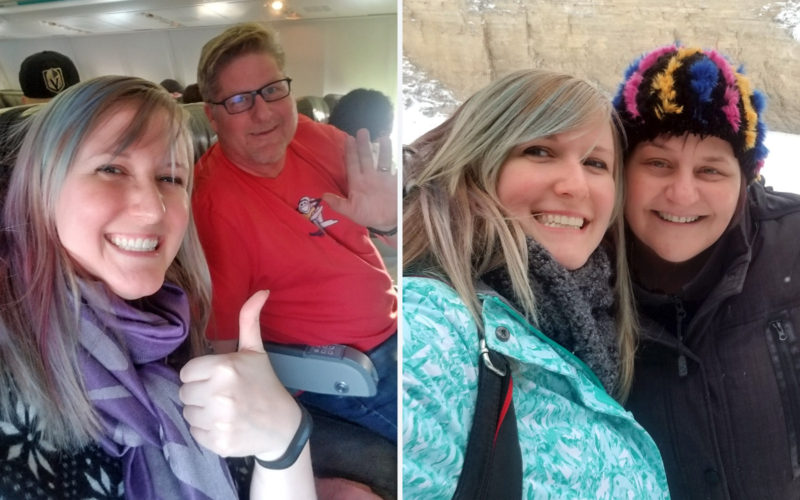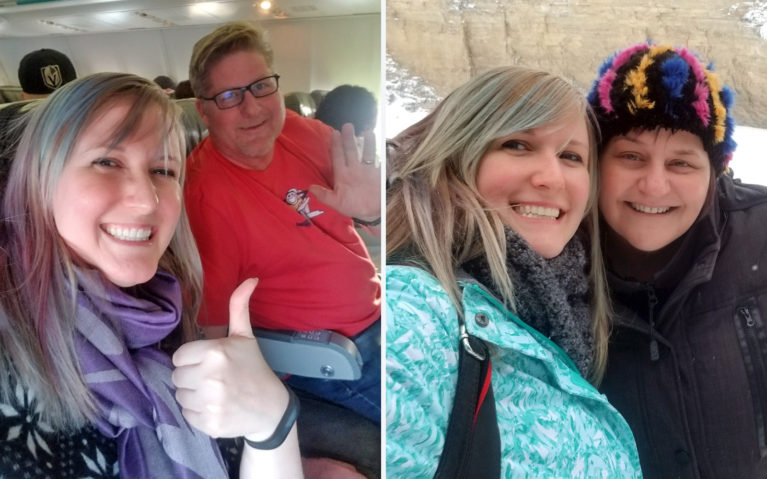 Heed My Warning!
With this tri-plus-two-fecta, it's no wonder I fell head over heels for Hay River! I'm itching to return and spend more time along the shores of Great Slave Lake. Though I have to be careful… I may not want to return home!
Last time you fell in love with a town, was it any of these reasons above? Or have you not wanted to leave a place for other reasons? I hope I've convinced you of what an amazing little place Hay River is, but if you still don't believe me… you'll just have to visit for yourself!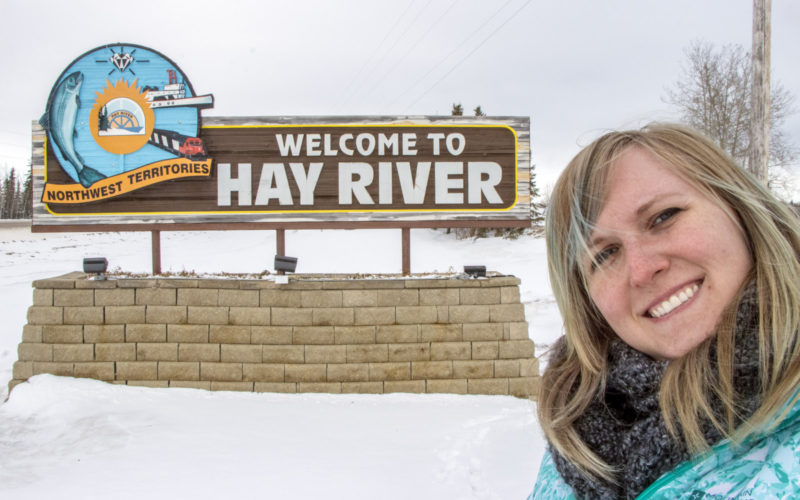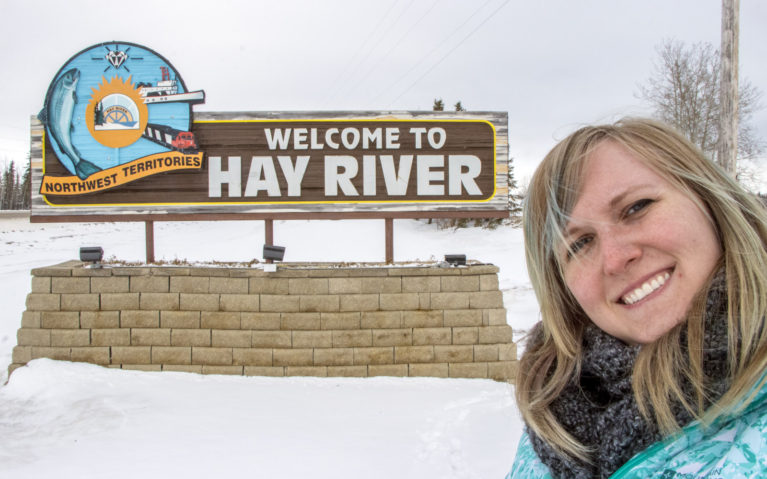 Disclaimer
A huge thank you to Brad, Peter, April and everyone else who made my trip to Hay River so memorable! I cannot wait to visit again and explore more of the area. Even though the majority of this trip was complimentary, all comments and suggestions are my own.
Read more in our disclaimer and privacy policy.
Can't wait to visit Hay River NWT? Pin it for later!