The Green Ribbon Trail: A Quaint Gem in St Catharines

In the city of St Catharines lies a little gem just off of Martindale Road. If you've ever driven that way, chances are you've passed right by and not even seen it. Next time you're looking for a little spot to relax and enjoy some nature time, stop in at the Green Ribbon Trail!
Why Is It Called the Green Ribbon Trail?
The trail was developed in 1995 by the local community including the City of St Catharines, Child Find and the John Howard Society. It is dedicated to missing children across the globe. This was brought about by the tragic loss of Kristen French who was born and raised in St Catharines as well as Leslie Mahaffy of Burlington. The Green Ribbon of Hope was the symbol used during the search for Kristen and hence is the name for this trail.
I grew up knowing their names but if you don't know who these two girls are, they were two victims of the terrors committed by Karla Holmoka and Paul Bernardo. You can learn more about this horrific part of St Catharines' history by listening to the Canadian True Crime podcast.
Whenever you do hike this trail, take a moment to think of the missing children who have fallen victim to heinous crimes. Every time I visit, I always hug my loved ones extra tight when I get home.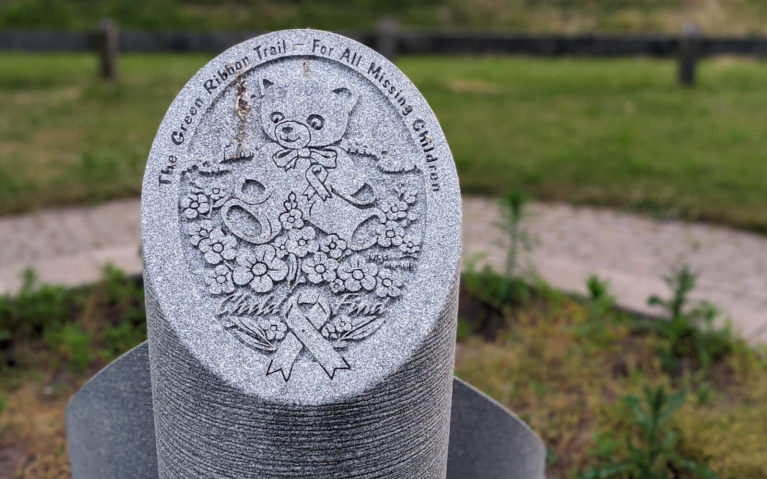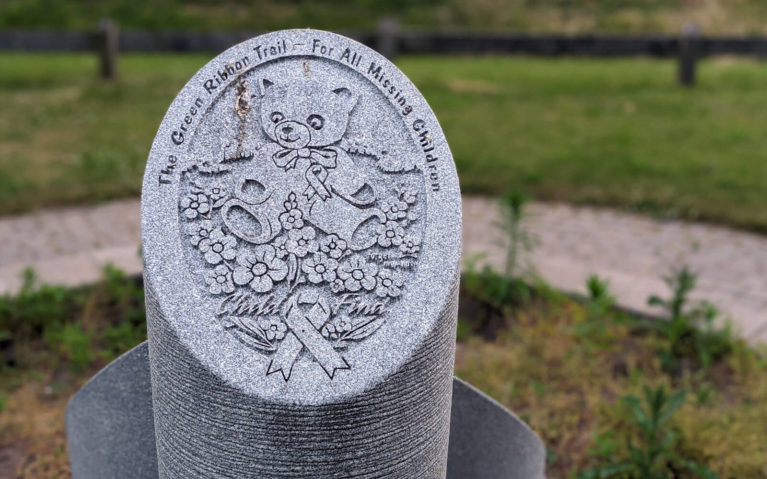 Exploring the Green Ribbon Trail
The Green Ribbon Trail is an unexpectedly short, but beautiful little area south-west of Port Dalhousie. It follows the path of Old Martindale Road. The Green Ribbon Trail has a length of 500m and is paved, making it easily accessible.
As you follow the trail, you'll be wandering through the Barnsdale Marsh. Part of Richardson's creek, it is a class one wetland meaning it's protected due to its provincial significance. Wetlands help control floods as they naturally store water and slowly release it to areas downstream. This helps to lessen erosion and improve water quality as it removes sediments from the water.
It may not look like it, but this area is home to thousands of different species including amphibians, birds, insects, plants and more. You'll also find provincially significant species like the Tulip Tree and the Black Tern. Enjoy the views of Martindale Pond from the bridge along the way. As some of these are rare, please stick to the paved trails to ensure there's no damage to any of the plants or soil.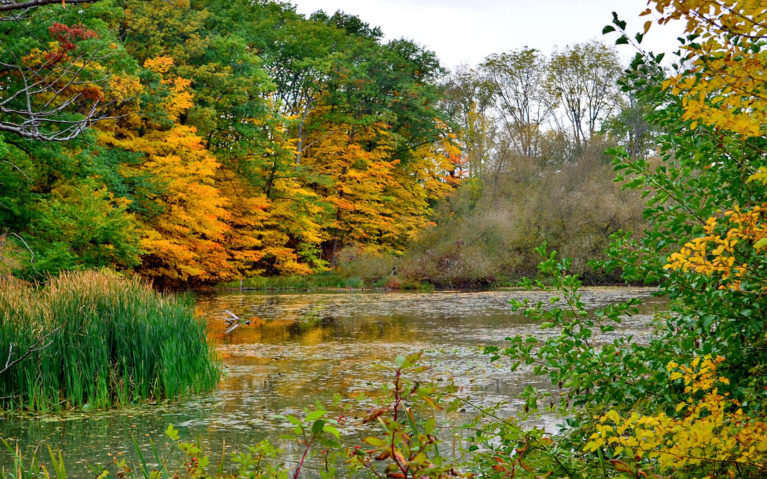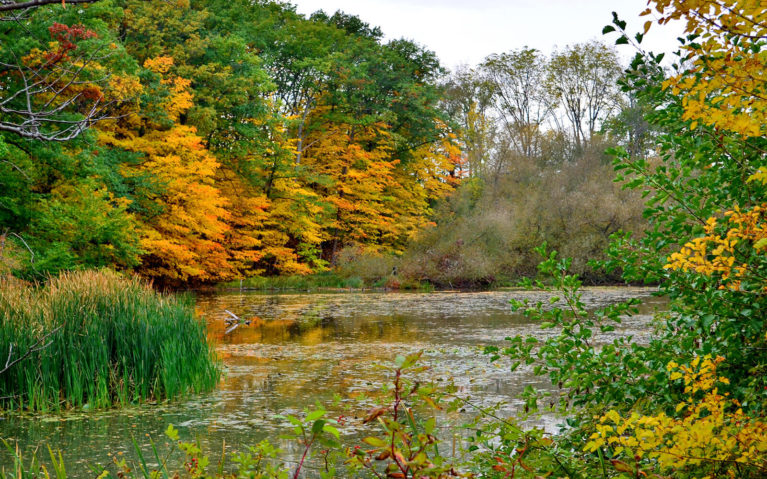 The Green Ribbon Trail is accessible all year round and will offer a different experience with each season. While most use this area to enjoy a nice walk, it's not uncommon to see people fishing, cycling and even ice fishing in the winter! I always wonder if they ever catch anything.
This isn't the most difficult of Niagara trails, however it does connect with other local hiking trails. Head towards Lake Ontario along Third Street Louth in order to meet up with the Waterfront Trail, a 740km route that's popular for those looking to hop on their bike. Another option is to follow Martindale Road towards the Queen Elizabeth Way (QEW) where you'll meet the Merritt Trail.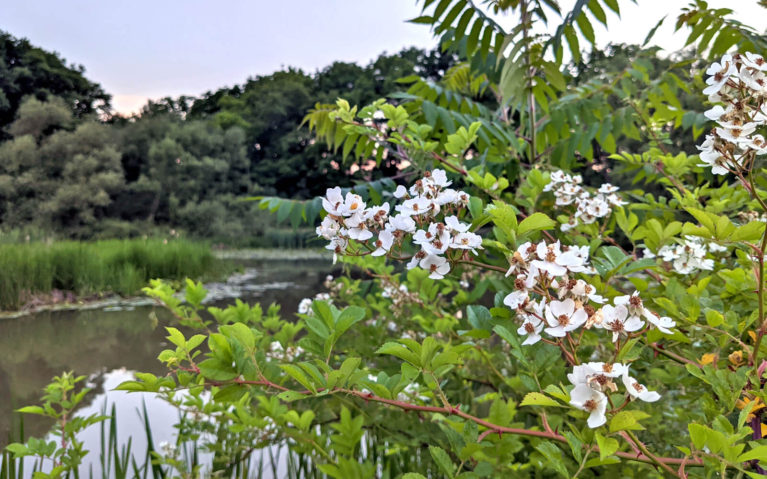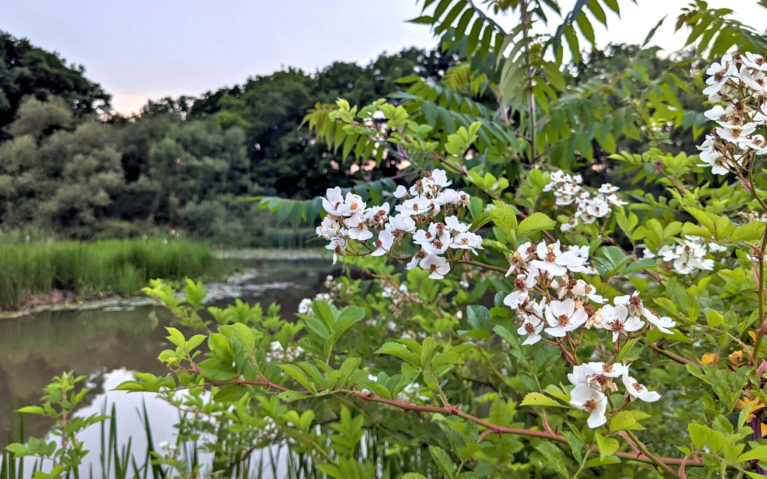 The Perfect Pit Stop
The Green Ribbon Trail in St Catharines is a great spot for a dose of nature if you're having a busy day. With the trail being so short, it makes the perfect breath of fresh air. Next time you're running around like crazy, stop in at the free parking lot and take a break – I guarantee you'll feel much better for the rest of the day!
Looking for Other Things to Do in Niagara?
See How to Visit 10+ Waterfalls in Niagara
This Is The Best Hiking Trail in Niagara Falls
Plan a Visit to Niagara Falls with my Insider Tips
Check Out the Niagara Icewine Festival
These Are the Best Wineries in Niagara
Visit the Green Ribbon Trail St Catharines & Pin It For Later!