14 Things To Know When Visiting Turkey For The First Time

In all honesty, Turkey wasn't really on my radar until I found out my friend was getting married there. While I did a bit of research to find out some of the must-dos, I really didn't know what to expect upon my arrival. As I experienced Istanbul, Cappadocia and more, there were a few things that made me think I wish I knew this before… so here's my list of informational nuggets to help those visiting Turkey for the first time!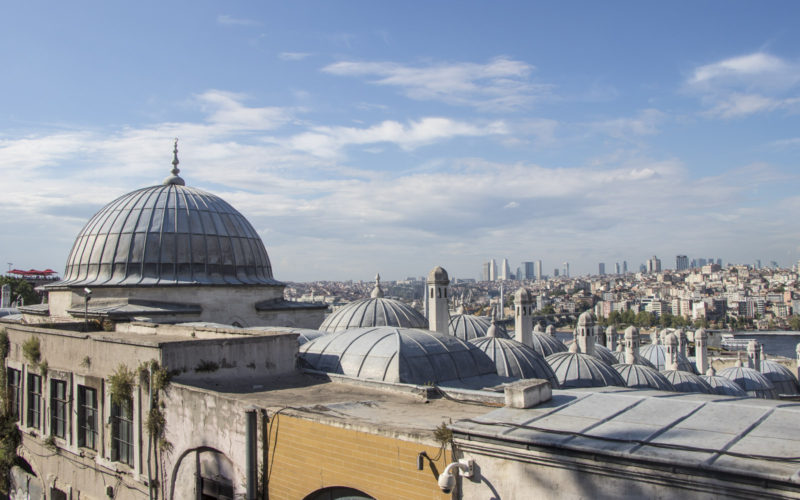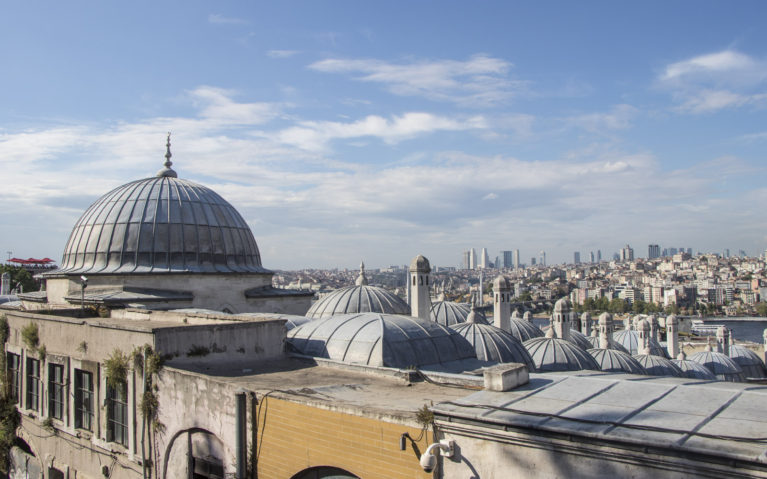 You May Need a Visa to Visit Turkey
There are 40 number of countries that require a visa before you can enter Turkey. If you're Canadian like myself, Canada is one of those 40 countries. Luckily they're easy to obtain online! Unsure if you require a visa? This list outlines which countries Turkey has visa-free agreements with, who needs a visa, how long you can stay and more.
SOMETHING TO NOTE:This website is the official government site There are a number of websites out there that offer visa services for inflated fees. as outlined on the Government of Canada site and can be trusted for your visa needs at the lowest price possible.
Don't Drink the Tap Water
As a general rule, tap water is not potable in Turkey. While it may be okay in smaller cities, larger ones like Istanbul often source their waters from dams. Cities like Antalya that source their water from groundwater may be drinkable, but it's not a given. It's best to play it safe and drink from bottled water. Your best bet is to get a large jug and refill your own personal water bottle from it to help keep your environmental impact as low as possible. These should cost no more than 4 Lira for a 4L jug.
Water Fountains Are Non-Existent
It wasn't until I landed in Turkey that I discovered how much I take our public fountains at home for granted. Though this makes sense as if the tap water isn't drinkable, fountains wouldn't be either. If you're caught without your water bottle or you run out, small bottles are around 1.50 Lira. Though if you're environmentally conscious or avoid plastic bottles as much as you can like I do, it will cause some inner turmoil. If you're planning to visit, I'd suggest investing in a LifeStraw or something similar to avoid the unnecessary waste and cost like I will for future visits.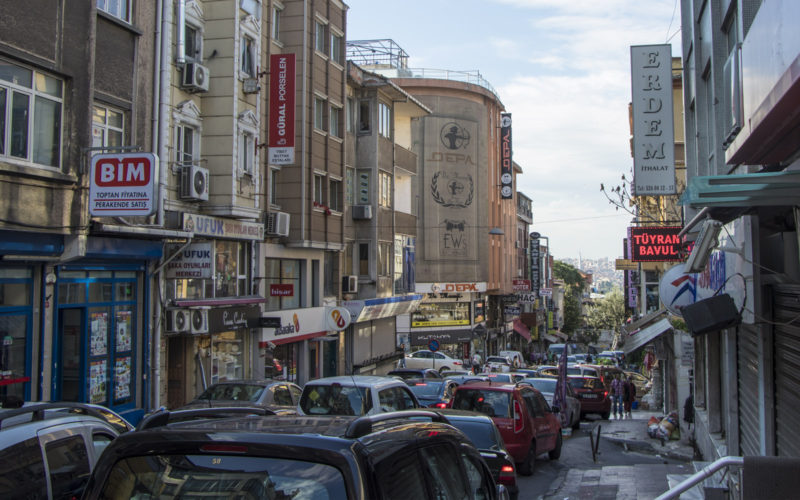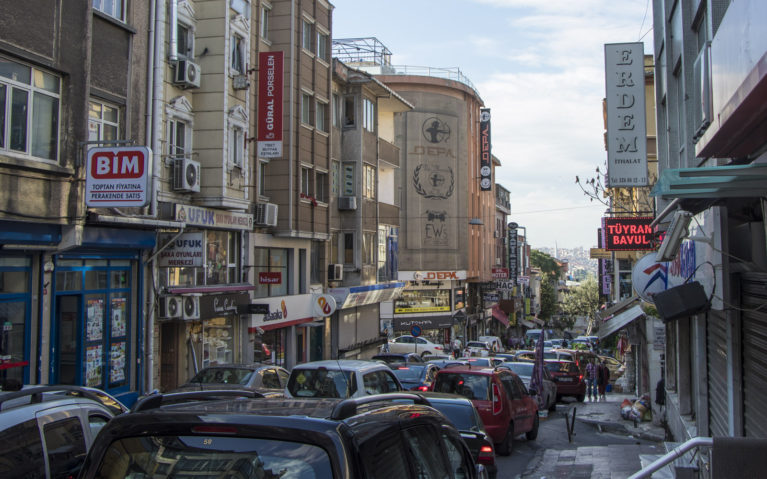 Istanbul's Transit System Is Amazing
So I know many large cities have great transportation, but Istanbul's really blew me away. If you stay anywhere along the subway lines, even on the Asian side, you're golden. I wish I had known this before arriving otherwise I would have planned accordingly a larger part of my trip. For 6 Lira you can get a reloadable card which you scan at each entry point. Another bonus? It can be used by multiple people at the same time, meaning it's perfect for adventuring with a travel buddy! Sure beats dealing with crazy traffic.
Don't Be Afraid to Explore Aimlessly
Tying in with the amazing transit system, there is so much to discover not just within Istanbul but also within the country. Don't stick to the hot spots like the Hagia Sophia and Blue Mosque in Istanbul for example, and be sure to explore outside of the city as Turkey has a lot to offer. I swear you'll find the best spots when you're not actually looking for them! Just download the offline Google Maps for whatever area you're in so you can get back to where you need to be when you're done wandering.
Public Bathrooms May Not Be What You're Used To
For those of you who have travelled within Asia you might be used to these, but alas this is where my girly girl side comes out. Some public bathrooms (as well as most bathrooms at malls, restaurants and other establishments) will have a normal Western-style toilet, some public bathrooms may not. Instead, you'll be greeted with a hole in the ground. Mind you it might be a nice-looking hole, but for someone like me who's stream has a mind of its own (overshare, I know, but you see my concern) – this is my nightmare. While I was able to avoid these during my entire trip, my friend was not so lucky… and walked right back out of the bathroom after paying her 1 Lira. It's times like these when a lady peestick could come in handy! It's something I'd consider putting on the 'what to bring to Turkey' list.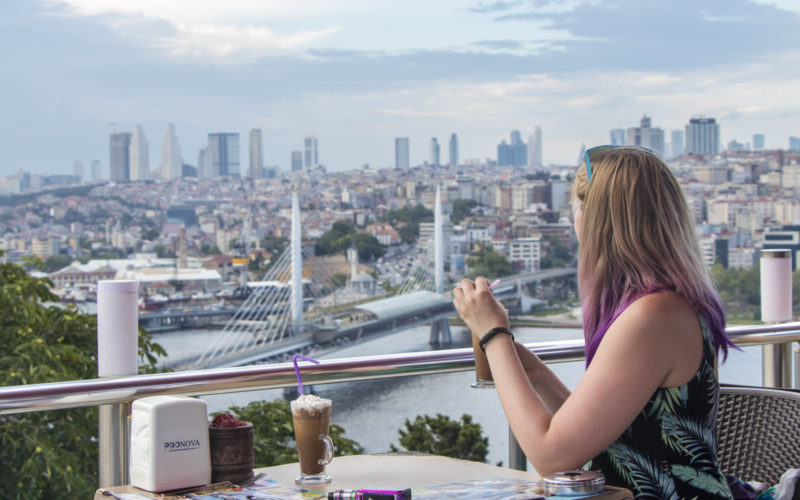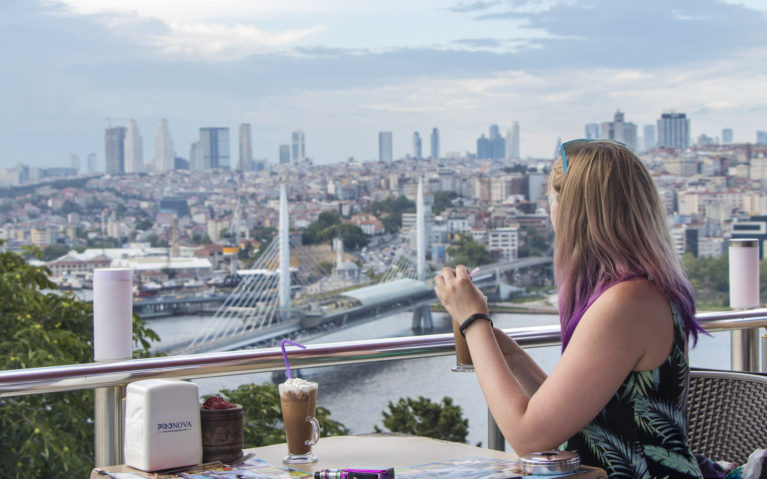 Be Conscious of What You're Wearing
Turkey can get quite hot, especially in the dead of summer. However, it is a predominantly Muslim country. It's important to be respectful as a visitor to another country, meaning you may be wearing more clothes than you're normally used to. If you're on the coast or on the beach, bikinis and shorts are fine but I recommend dressing respectfully when in larger cities like Istanbul.
Ladies, Bring a Shawl With You
There are many beautiful mosques to visit in Turkey, though you won't be allowed in if you don't cover up. While you can borrow a full dress which covers you as required at certain spots like the Blue Mosque, you may not be able to do so for others. If you're thinking you'll want to visit a few, I'd suggest wearing loose, light pants and taking a shawl which you can use to cover your head as the full dresses are quite warm in Turkey's heat.
Booty Shorts are a Good Idea
This is again geared towards the ladies as chances are you're wondering what to wear in Turkey. You'll want to pack lots of dresses with Turkey's scorching hot summer temperatures. One thing to keep in mind is that there are quite a few tall, narrow staircases and walkways that are often in areas where people can walk beneath… if you catch my drift. Always wear booty shorts underneath to avoid any awkward instances (and your thighs will thank you too).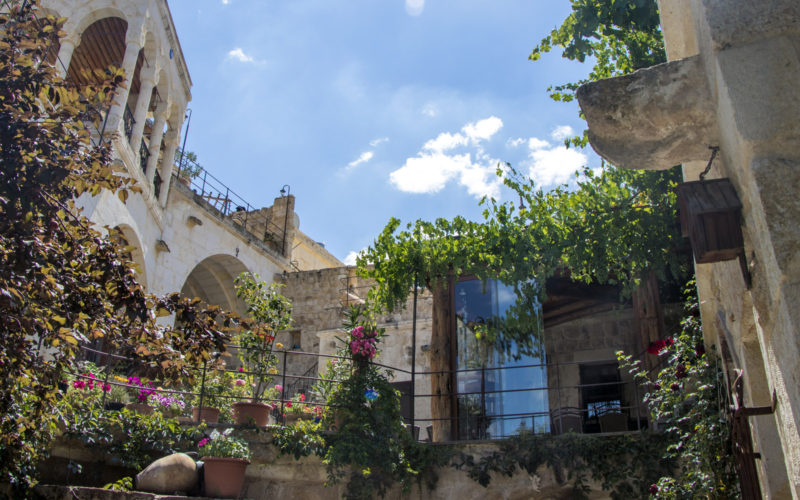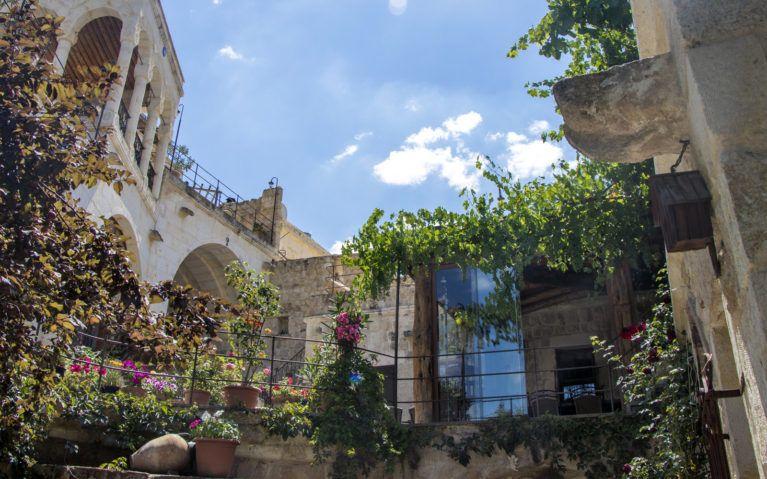 Schedules…?
While schedules for flights, ferries, etc seem to be fairly concrete, other schedules like when making plans seem to be flexible. I was surprised to see some people arrive almost 90 minutes late to events, only to shrug it off like nothing was wrong. Now I'm not exactly one for being right on time as I'm often fashionably late… but by that, I mean a maximum of 15-20 minutes. Maybe it's the German in me but this really threw me for a loop, so it's something to be prepared for.
Communication Isn't Always The Best
This one really threw me for a loop at times. Communication really isn't the greatest in that chances are you won't get all of the information you need. If you want to know something specific (stops on a tour, extra costs for tips, etc), be sure to ask otherwise you might be caught off-guard. Also, last-minute notifications don't seem to be a big deal. So for things like flights, be sure to have some way to receive notifications as you may find out your flight is cancelled while en route to the airport. True story.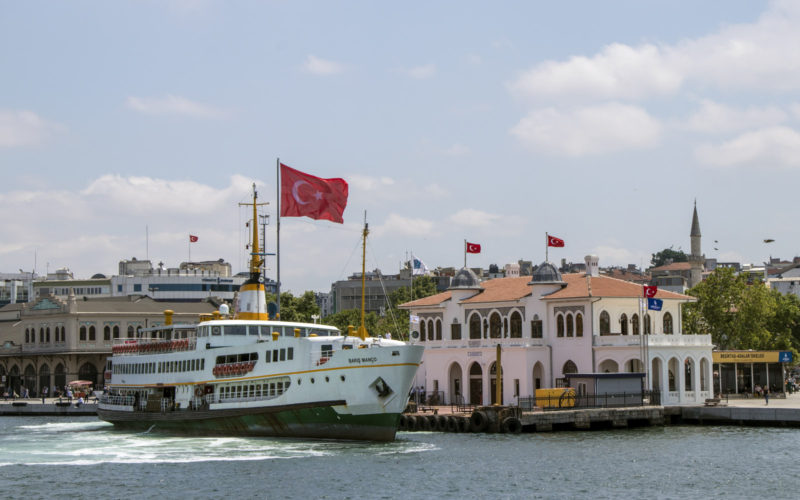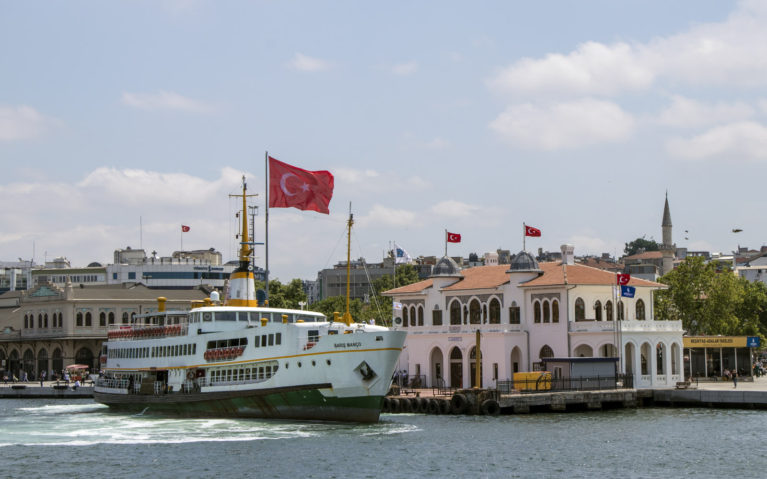 Always Ask For A Menu
While this didn't happen to me personally, a friend of mine experienced this unfortunate incident. When going for dinner near the Bosphorous River in Istanbul, her and her family opted for a nice restaurant along the water. As they were seated, the staff convinced them to have a meze style meal where many different dishes are brought out, almost like tapas for everyone to share. Unfortunately as they weren't shown a menu, they weren't given pricing only to have a 1000 Lira bill ($200+ CAD) at the end of it. They said the meal was good, but it wasn't that good. Therefore, be sure to see a menu before agreeing to any meal to make sure you don't get the "tourist price"! Plus it doesn't hurt to know exactly what dish your ordering since Turkey has so many delicious eats.
Learning A Few Words Will Greatly Enhance Your Experience
Taking the time to learn simple phrases like hello and thank you can really go a long way. Mind you this applies to any country you visit and not just Turkey, I found the increase in service and overall morale the most noticeable here. If you're not sure how to say it, just ask. I kept parroting until I could get the accent right which meant free entertainment for the Turkish people I talked to.
Download a Translation App
Unless you study well before you head to Turkey or you're already fluent, chances are your knowledge of the Turkish language will be minimal. The few phrases will help but it can only get you so far. While many people speak English in Turkey, it never hurts to have a back-up! Downloading Google Translate's offline language pack also comes with the option of translating signs using your phone's camera. It really came in handy for translating menus, street signs and more!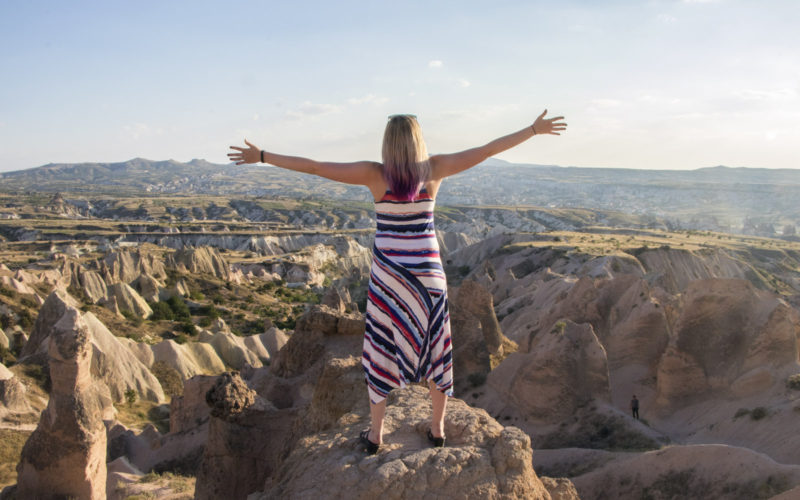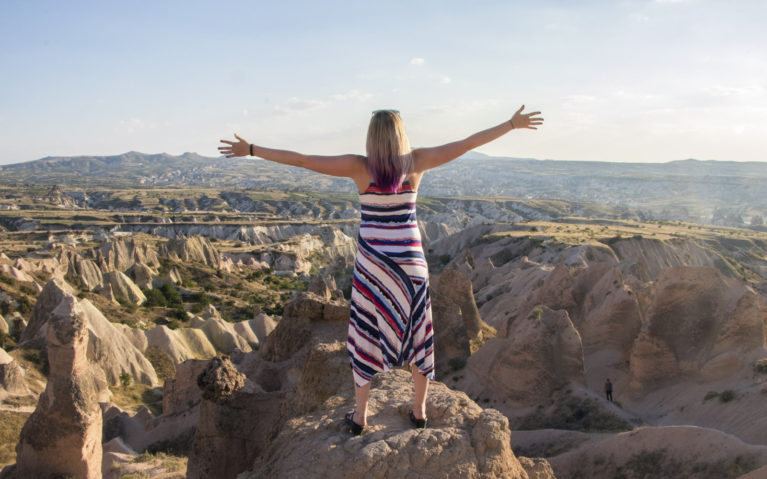 Ready to Visit Turkey for the First Time?
Turkey is a place that if it's not on your radar, it should be (did I mention there are plenty of adorable kitties?). The country has plenty to offer, just make sure you're prepared for a few hiccups here and there. Your adventures may not go according to plan, but you'll have memories that will last a lifetime! To recap…
Things to Know for Your First Trip to Turkey
Check to see if you need a visa in order to visit Turkey
As a rule, tap water is not drinkable
Water fountains are non-existent, buy a big jug and refill your own bottle
Istanbul's public transit is fantastic – use it!
Don't be afraid to explore aimlessly
Public bathrooms may not be what you're used to
Be conscious of what you're wearing
Ladies, pack a shawl otherwise you may have to rent one to enter historic sites
Pack some booty shorts to wear under a dress
Schedules can be arbitrary so be prepared for delays
Information isn't always forthcoming so if you're unsure about something, ask
Always ask for a menu at a restaurant
Learn a few Turkish words and phrases
Download a translation app to help with reading menus, signage and more
Planning to visit Turkey soon? I hope you find these tidbits helpful! Be sure to check out the Booking.com widget below as it'll help you find deals on accommodation for your stay. Have you visited Turkey and have some tips from your own experience which others may find useful? I'd love to hear them in a comment below!
Looking for more information about visiting Turkey? The articles might help!
Must Try Turkish Food Your Tastebuds Will Thank You For
It's Not Just Istanbul – Say Hello to the Cats of Turkey
Istanbul in One Day – The Essential Guide to Turkey's Largest City
Disclaimer
This post contains affiliate links. If you have any questions regarding this, please visit our Disclaimer & Privacy Policy page.
Want to keep these tips for Turkey handy? Pin it for later!