Tips & Tricks For Your First Time in Portland Maine

I'm not going to lie to you – Portland, Maine really wasn't on my radar. It wasn't until I heard the Women in Travel Summit was being held there in 2019 that I was interested. I always love an excuse to visit a new destination especially if it's one I've never thought about before. Shame on me. Luckily I've changed that and absolutely fell in love with the city, though I did learn a few things during my three days in Portland! First impressions are everything, right? Take a look at the things I learned (and mistakes I made) to ensure you have an amazing first time in Portland Maine.
General Information About Portland & Maine
Portland, Maine really is a unique destination. It may not seem apparent right away, but knowing a little bit more about the city will help connect the dots for you.
Tourism is Huge in the State
There's a reason their catchphrase is Vacationland. Tourism is the top employment industry for not just Portland but the entire state of Maine with over 100,000 jobs. While 1 in 6 Mainers work in tourism, Portland still seems to be an under the radar destination. I have a feeling that will change though as visitors realize how incredible this state is.
Service is Top Notch
Knowing this, it's not surprising the service is incredible. I think this fact along with that welcoming east coast personality is a winning combination. Every establishment I visited, whether hotel, restaurant or otherwise, was extremely attentive. They were happy to answer any and all questions I had, no matter how silly they may have seemed. I'd honestly be very surprised if you don't feel right at home in Portland.
People Wear Multiple Hats
Getting to know a few Mainers, it really surprised me just how many have multiple gigs. Whether they were a marketer who also runs a winery or a tour guide who's also a librarian, it was interesting to see the combination of careers. It also made for many interesting stories so be sure to ask during your visit!
Mainers are Proud of their Heritage
While Maine used to be a part of Massachusetts until 1820, Mainers pride for the state shows. You're not a true Mainer unless your family has been there for at least three generations. Yes, that means if your family moved to Maine and then you were born in Portland, you're still not a mainer. Only your grandkids will truly be considered a Mainer – no pressure!
Some Fun Facts About Portland & Maine

Portland, Maine was named before Portland, Oregon. While the latter seems to be more popular, Maine's was the original!
Portland's symbol is a rising phoenix. Why? It's burned to the ground 4 times.
This has resulted in the majority of buildings being constructed using granite brick now.
The tallest building in the city (and the state!) is 16 stories tall.
It's home to the most northern ice-free port as well as one of the deepest posts in the United States. Over 120 cruise ships often visit because of this and tower over the city.
The official dessert of Maine is blueberry pie but the official treat is a whoopie pie. Yes, there's a story behind this.
Portland is home to the most photographed lighthouse in the country – the Portland Head Lighthouse.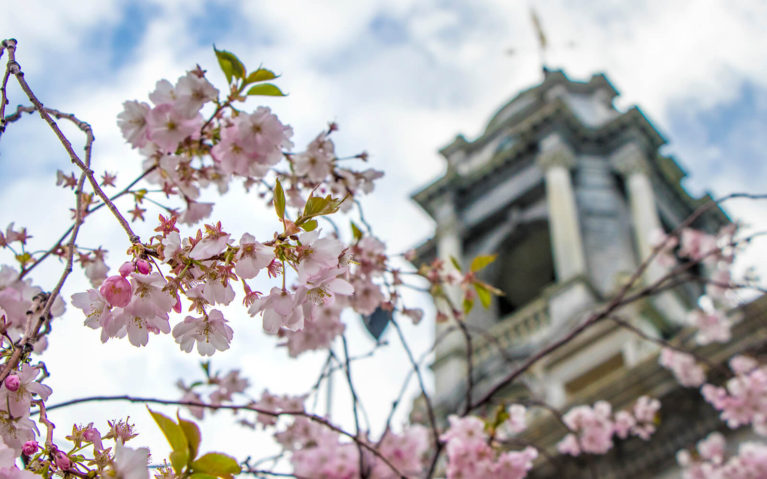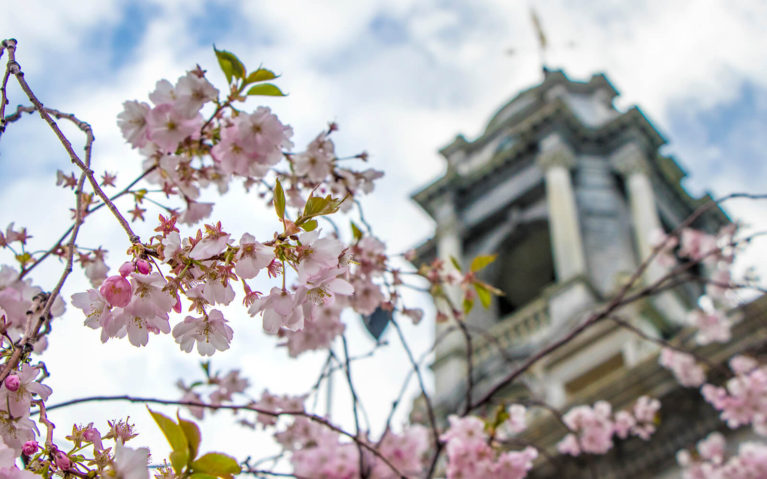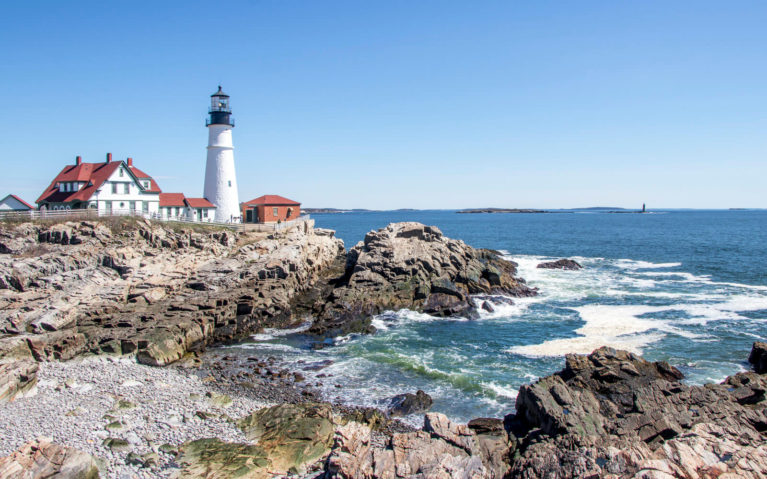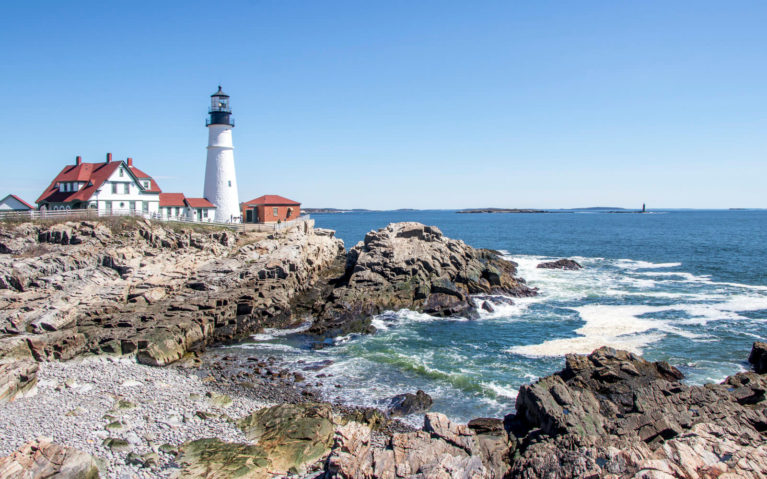 Make the Most of Your First Visit to Portland Maine
Chances are you'll be wishing you had more time once you arrive in Portland. I know I was! However, this advice will help ensure you make the most of your stay. Don't worry, you can always return for another adventure!
Downtown Portland is Very Walkable
With so many restaurants, shops, attractions and more in close proximity, Portland is a very walkable city. There are plenty of hotels, bed and breakfasts, and Airbnbs to choose from! (Not sure what's best for you? Check out this handy guide!) However, I do recommend booking in advance especially in the warmer months. While I did say the city seems under the radar, that doesn't mean it'll be easy to find accommodation in Portland!
Don't Just Stay in the Downtown Core
Nothing against downtown, there truly is so much to see and do but you'll be missing out on a lot of great spots if you do! I'd suggest taking a tour like the Real Portland Tour to get a great overview of the city. Derek is a fantastic guide and I'll give you the ins and outs of the city, its history and some great suggestions for eats, treats, drinks and more. The tour also visits the aforementioned lighthouse along with 2 others. A trip to Maine isn't complete if you don't see a lighthouse!
Where to Stay in Portland
If you have a car then really the city is your oyster! Though when I'm on holiday, I prefer not to drive so I can avoid the stress (and cost) of parking. If you plan on leaving the car alone, I highly recommend staying close to the harbour. As I mentioned, the city is extremely walkable and I think it's the best way to experience your first visit. I highly recommend the Portland Harbor Hotel as I have nothing but good things to say about my stay there.  Upon your return to Portland, you can always book further out to make it easier to discover attractions outside of downtown!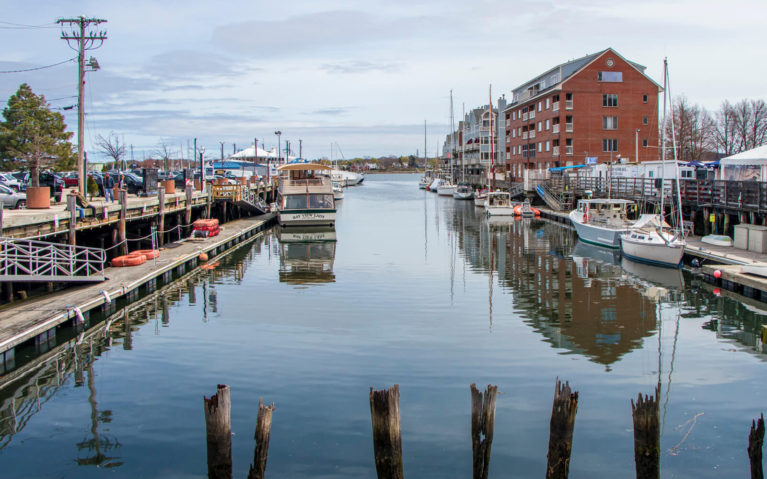 Things to Know For Your First Visit to Portland Maine
Not going to lie, Portland can be a little quirky – but in a good way. It's got a unique charm that'll have you head over heels! These tips will help ensure you have a stellar first visit to the city.
When Should I Visit Portland Maine?
I'm a huge fan of off-season travel and visited Portland in the spring (early May). While I had a great time, I did encounter some attractions still closed. Many of them listed Memorial Day weekend or even June being the official opening date. If you want to make sure all of the places you wish to visit are open, I'd suggest the summer months even though you'll be contending with larger crowds. In regards to restaurants however, most are open throughout the year so you should be good to go on that front!
Restaurants Can Be Busy
Named 2018's restaurant city of the year by Bon Appétit, it's a no-brainer that you're gonna find some incredible eats. Some of the big names you may recognize are Portland Lobster Co, Duckfat, The Back Bay Grill, Highroller Lobster Co… the list goes on. They're big for a reason – their food is delicious. Delicious food means long lines await you. I highly recommend making a reservation in advance for any must-visit restaurants or try to eat at less-popular times. Eating a late lunch or early dinner to avoid the mealtime rush can really work in your favour.
Use Events to Your Advantage
Some attractions offer extended hours or even free visits during different times of the month. Portland's art museum along with many art galleries offer free admission for the first Friday of each month. Also, you can visit the Portland Museum of Art for free every Friday from 4-8pm. Portland also has a number of festivals which may be of interest so planning around these will make your trip even more fun!
Four Seasons…?
This can be questionable, but it's not just Portland. Ask any east coaster about the weather and chances are they'll groan a little. The weather can be unpredictable, meaning some years it will be winter, winter, winter and then some "summer" aka construction season. How can you combat this during your visit? Pack layers and definitely bring a rain jacket as well as an umbrella. Hopefully, you'll be graced with good weather like I was but that wasn't until I arrived in the city. The forecast was saying rain the whole time I was in town but it changed to sunshine and blue skies!
Watch Your Step
I swear some of the sidewalks are on acid. I'm not talking about the regular ones or the beautiful cobblestone we know and love. Some of the city's sidewalks are made of red brick and truly have a mind of their own! I'm guessing it has something to do with the freezing and thawing of harsh coastal winters, but either way – be careful where you walk!
Getting Sh!t On Is a Real Possibility
With Portland being on the ocean, it's not surprising to see a lot of seagulls around. Yes, it is entirely possible to be sh!t on by a seagull. Yes, I know this from experience. While I didn't notice it at first, it quickly became apparent when I heard a focused splat on the sidewalk right behind me. Unfortunately for me, some ricocheted onto my pants but luckily for me that plop could have easily landed on my head. Just be aware of your surroundings! Also is it just me or are these birds huge?!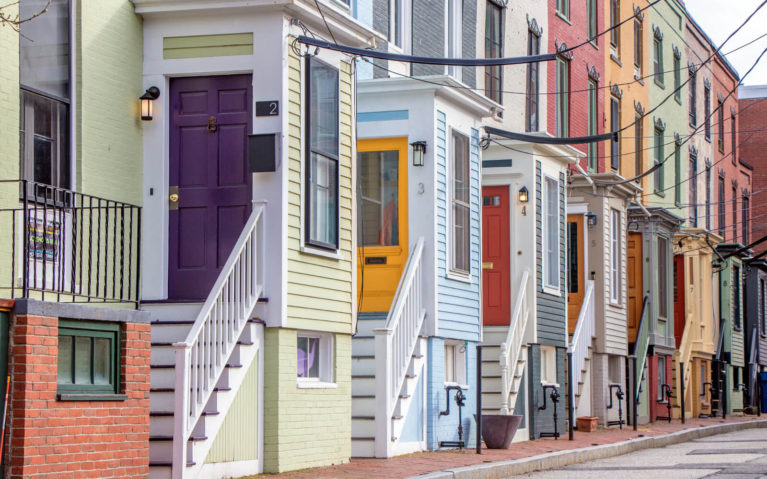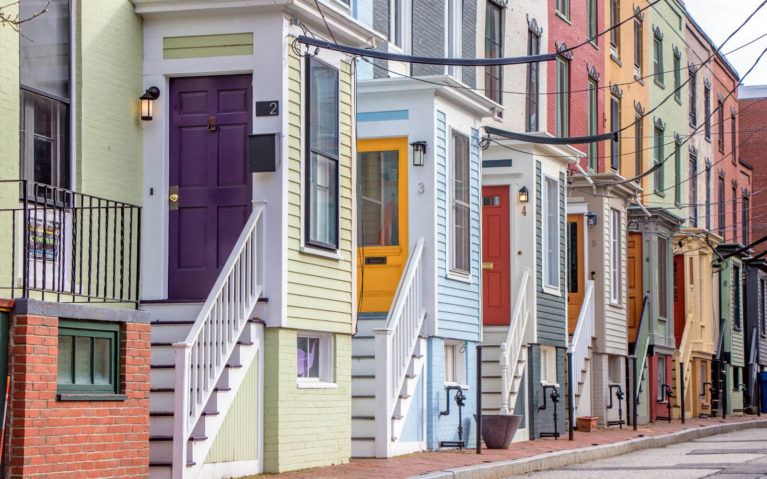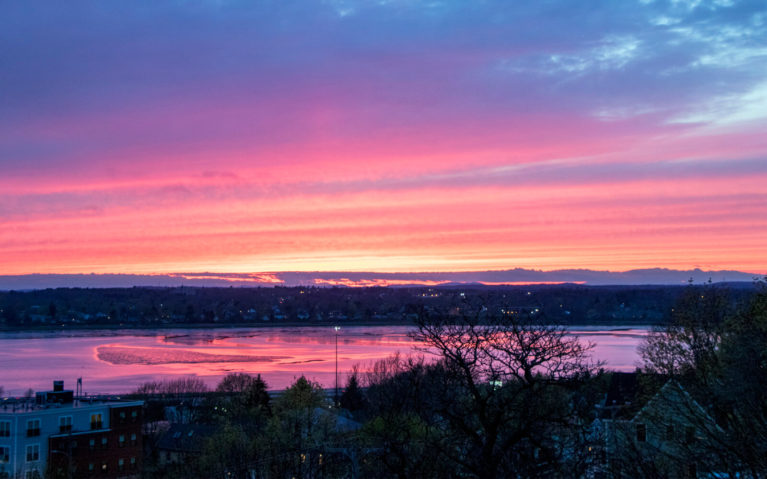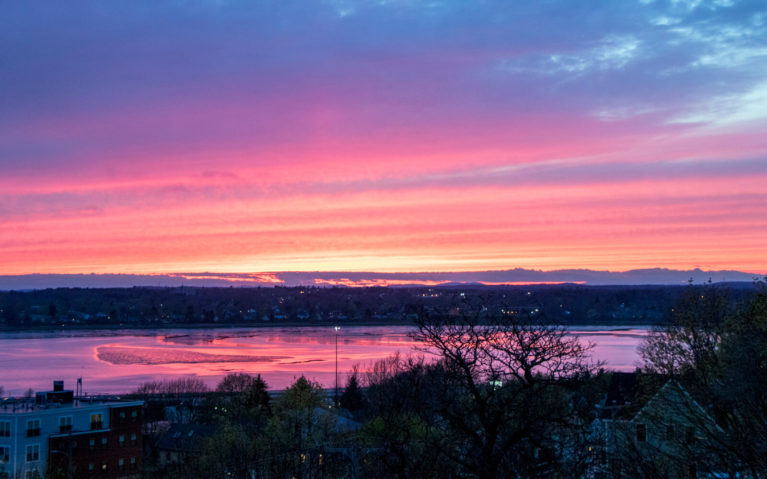 My Impressions After My First Time in Portland Maine?
While I went in not really sure what to expect, Portland Maine quickly won me over. Not only was it easy for me to get into on my road trip but I can't stress enough how easy it is to get around. This combined with amazing eats, great drinks and fantastic people make it a stellar east coast destination. Whether you plan it as a trip alone or a stop on a longer adventure, you won't regret the time you spend here. It's quirky, it's fun and you'll be planning a second visit in no time!
Looking for more New England travel ideas?
One Awesome Three Days in Portland Maine Itinerary
The Perfect Girls Getaway in Portland Maine
10+ Reasons Why You Should Visit Hampshire County Massachusetts
You Have to Stay at This Adorable B&B in Northampton, MA
Disclaimer
This post contains affiliate links where I could receive a kickback at no extra charge to you!
Read more in IBB's disclaimer and privacy policy.
Ready to Visit Portland Maine for the First Time? Pin it for Later!