Manitoba Road Trip: 7 Days of Canadian Prairie Adventure

Manitoba is Canada's 8th largest province and it's jam-packed full of adventure. As the eastern gateway to the Prairies, the province has so much to offer – much more than people realize! I took it on full-force with an epic week-long road trip, and let me tell you, be prepared to have not enough hours in a day. You'll already be planning your next adventure before the trip is done. At the same time, this itinerary could easily be stretched into 10 days or even 2 weeks. I could have turned this into a 30-day Manitoba road trip easily! While people may look at you funny when you say that, you'll understand why by the end of this post.
So, ready to road trip Manitoba from east to west in just one week? If your answer was challenge accepted, then read on to check out all these road trips from Winnipeg!
SOMETHING TO NOTE: My trip started on a holiday weekend which influenced some of this itinerary to avoid attraction closures and make the most of our trip. Feel free to switch this up as you like – this is meant to help plan your Manitoba trip, not be a strict itinerary!
Disclaimer: This post contains affiliate links where if you make a purchase, I may receive a kickback at no extra cost to you. It helps keep IBB alive so thank you!
Preface
I landed in Winnipeg late (11:49pm to be exact) on a Saturday from Hamilton International Airport. As such, I don't really count this day as all I did is venture to the Comfort Inn Winnipeg Airport to catch some shut-eye as before heading west Sunday morning. If you're looking for a hotel to just sleep in and then carry on, this is the perfect place. It's cheap, comfy, the staff are great and there's free breakfast included. Also, there's a shuttle that goes to the airport from the hotel, so you'll only have to pay for a cab one way.
Sunday morning came quick and after a quick bite to eat, it was time to hit the road! As it was Sunday of the Thanksgiving weekend, I wasn't sure what would be open so I stocked up on some groceries. Better to be safe than sorry!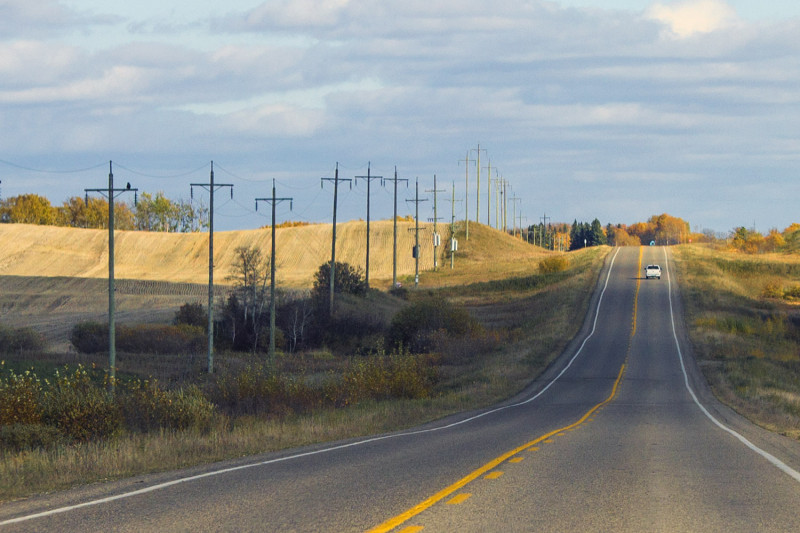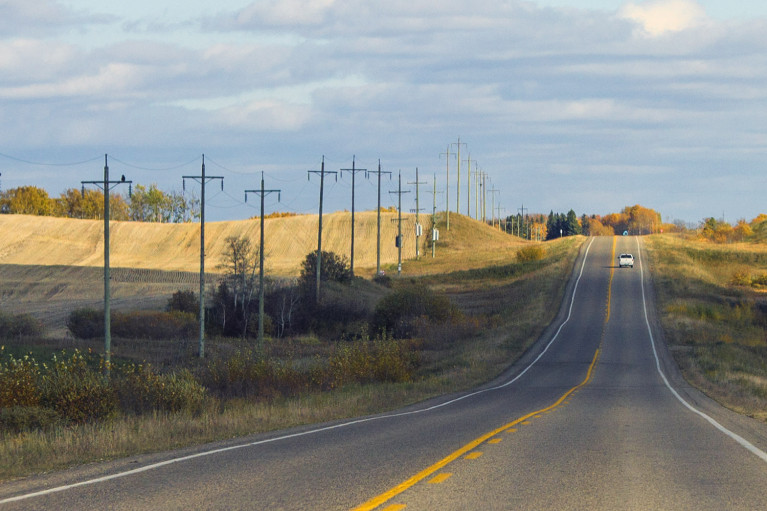 Day 1:
Spruce Woods Provincial Park, Souris & Brandon
After running errands in Winnipeg, I saw the city disappear in my rearview mirror as I made my way west on Highway 2. I recommend leaving in the morning to ensure you have plenty of time to explore!
Spruce Woods Provincial Park
I went full hog for our first day, with the first stop at Spruce Woods Provincial Park. Home to some amazing hiking trails, one not to be missed is the Spirit Sands trail. For $10, you'll get boundless natural beauty. The changing landscapes are absolutely breathtaking, especially in the autumn season! Seriously though, schedule at least 3-4 hours so you can enjoy the entire trail to its full potential. From beautiful lush forests to desert-like sands to breathtaking expanses, you'll have trouble peeling yourself away from the sights.
INSIDER TIP: Depending on when you're planning to visit, you can enjoy free entry in Mantioba's provincial parks on the following dates: the entire month of February, Family Fishing Weekend (around June 10-12), Canada's Parks Day Week (around July 11-17) and the Labour Day Weekend.
There are a number of ways you can enjoy the trail with the full loop from the Spirit Sands trail leading to the Devil's Punch Bowl (Manitoba's, not Ontario's!) for a length of approximately 10 kilometres. However, be warned – if you do the Spirit Sands part first, the signage leading to the Devil's Punch Bowl can be a bit confusing. I got a bit lost at one point in the dunes and ended up accidentally backtracking. It might be better to head for the Devil's Punch Bowl first because trust me, hiking in the sand gets really hard, really fast! Plus the idea of getting lost in a "desert" in Manitoba of all places can be unnerving.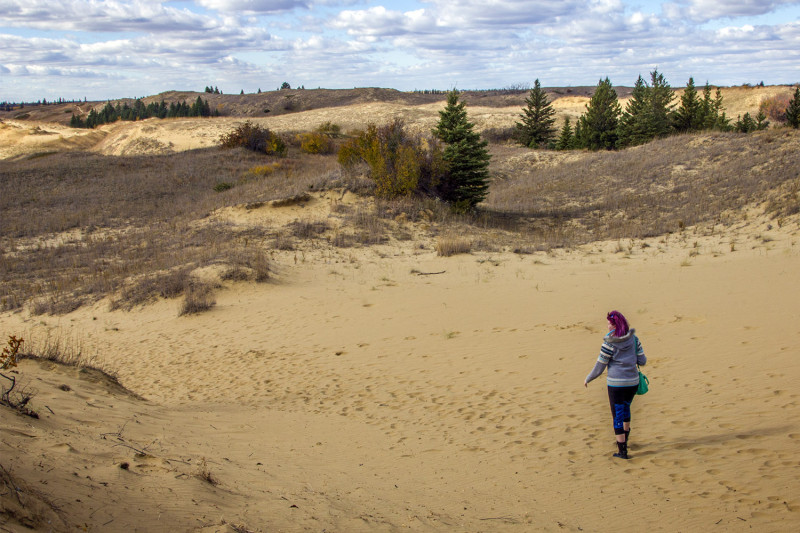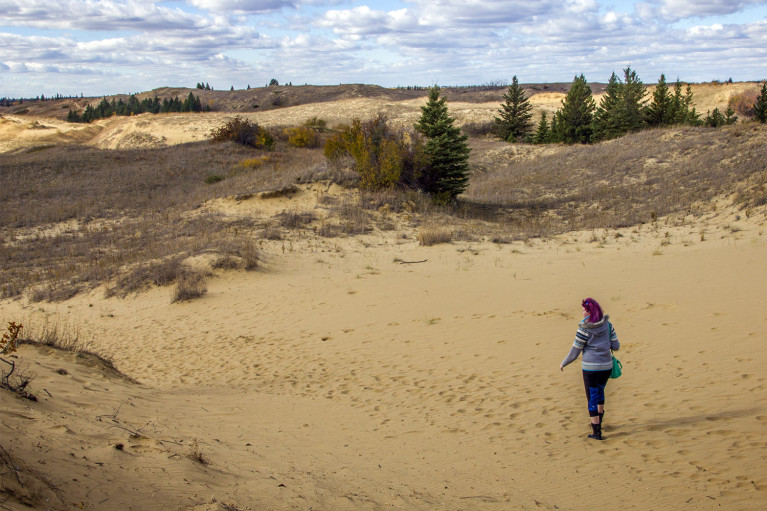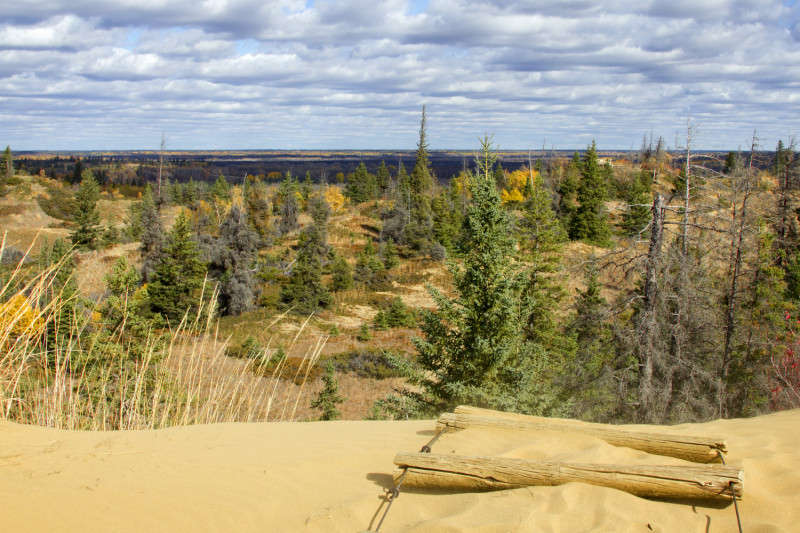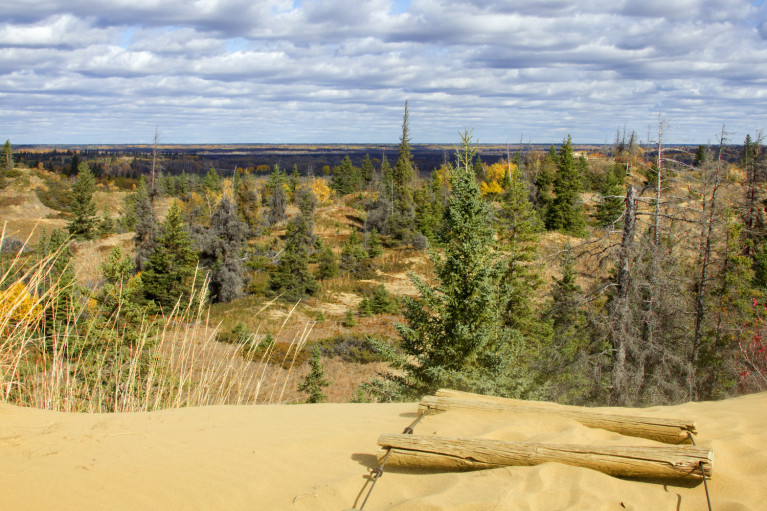 Visiting Souris
When you're able to drag your heels away from the dunes, eerie pools and beautiful forest, keep heading west along Highway 2. You'll come up to Souris, home of Canada's longest pedestrian suspension bridge. This small town's claim to fame is quite impressive as this overpass spans 184 metres across the aptly named Souris River. The original bridge was built in 1904, however this most recent rendition was opened to the public in August 2013. Souris suffered a flood in 2011 and the town decided to cut the bridge loose to save the river banks. This new version is 1.7 metres (5 feet, 6 inches) taller than the last.
FUN FACT: The bridge is supported by 4 high-strength steel suspension cables that are made from approximately 125 metres of wire!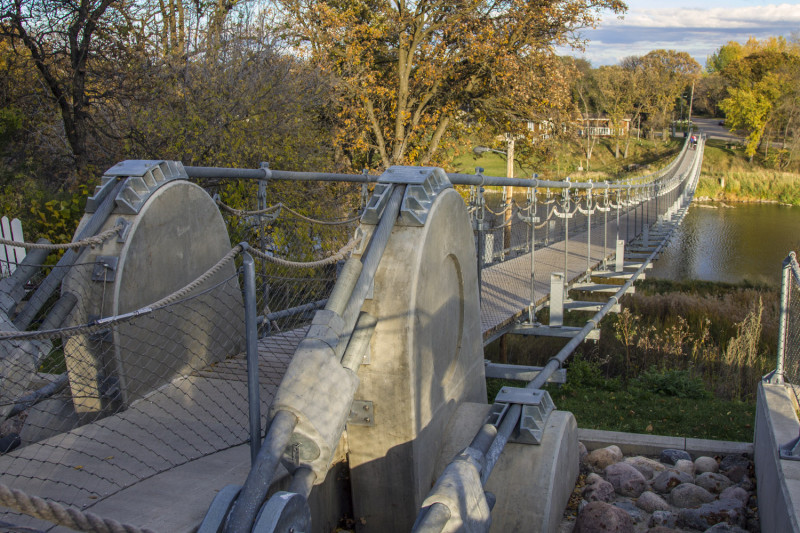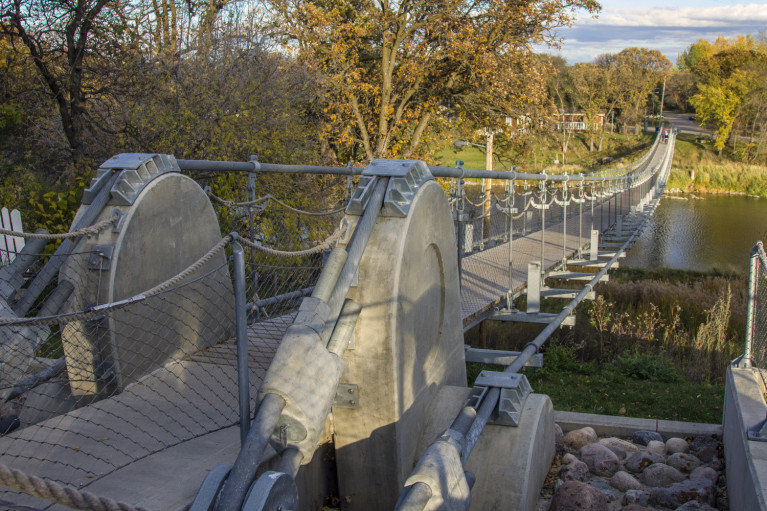 Brandon & Onanole
By this point, you might be getting a bit hungry so make your way toward Highway 10 on your way to Riding Mountain National Park. Make a pit stop in Brandon where you'll find plenty of culinary options. We grabbed a bite at Sabor Latino which has a large variety of traditional Spanish dishes. Their Carne Asada is pretty tasty! If you're not feeling Spanish cuisine, there are a number of restaurants in town to choose from. Grab some gas and possibly make a stop at a liquor store as stores will be closed by the time you reach your final destination for the day.
Keep following Highway 10 north towards Riding Mountain National Park which will be your home base for 2 nights. There are a few accommodation options in Wasagaming at the base of the park, however they become more limited after the Thanksgiving weekend as many of the establishments close for the winter. I opted to stay about 10 minutes south in Onanole at the Honeycomb Bed and Breakfast. You'll be greeted by Cindy who will promptly give you a warm welcome and tour of the place. It's been a busy day so you're probably exhausted. Rest up as you've got another busy day ahead!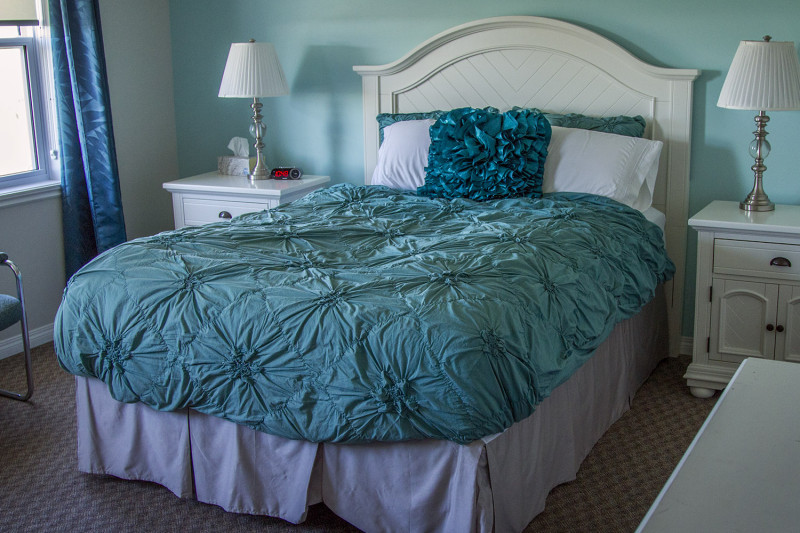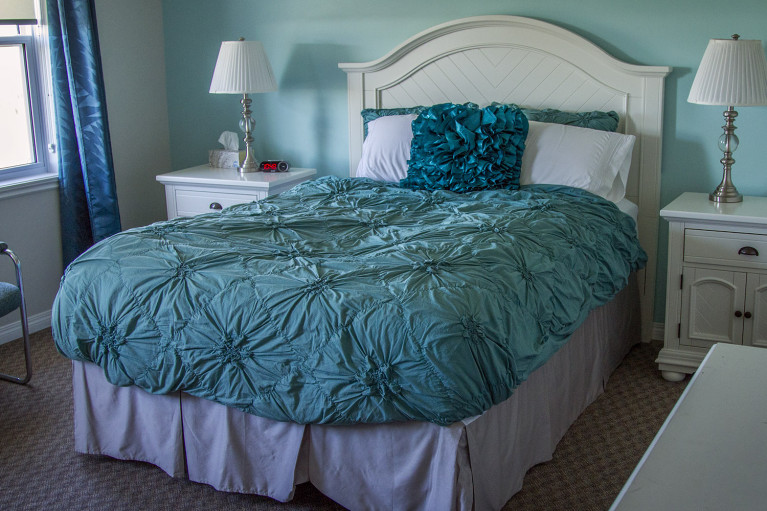 Day 2:
Inglis Grain Elevators & the Lake Audy Bison Enclosure
Rise and shine for your second full day in Manitoba! Fuel up with a delicious breakfast courtesy of Cindy and don't forget the caffeine. You just might need the small boost! Don't worry about any dietary restrictions as Cindy can whip up anything to cater to your needs. No matter what you're served, it'll be a tasty way to start the day! Although it can be easy to lose track of time so keep an eye on your watch. When you're all set, hit the road and head northwest towards the small town of Inglis.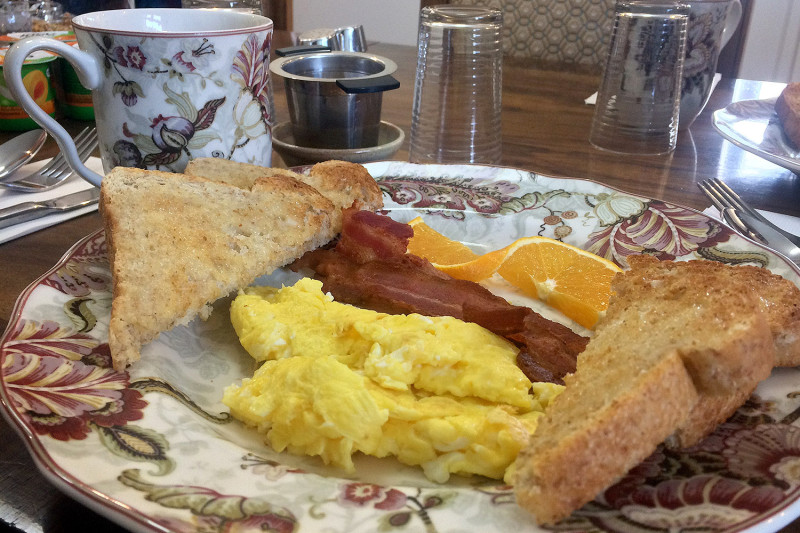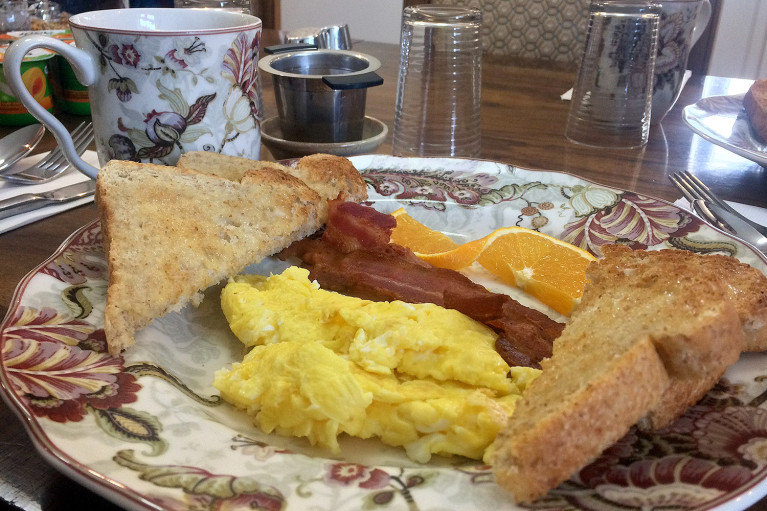 Inglis & the Grain Elevators
Home to the Inglis Grain Elevators, these disappearing giants are an icon of the Prairies. There used to be hundreds of grain elevators across the Prairie provinces, today this the last preserved vintage row of standard plan grain elevators in Canada. The natural grasslands surrounding Inglis made it an ideal location to farm prairie grains.
I was lucky enough that Thanksgiving Monday was the last day the Paterson elevator was open so I could actually go inside. If you visit in the cooler months however, don't worry – there are plenty of informational signs outside where you can learn all about them!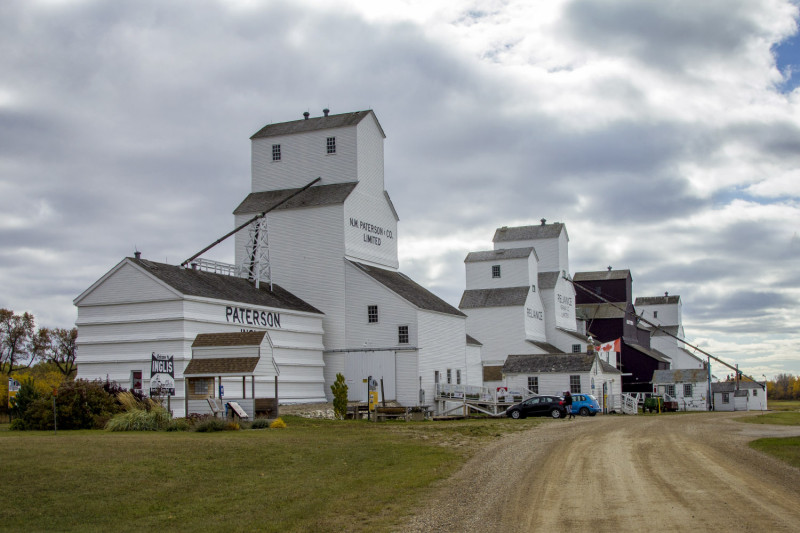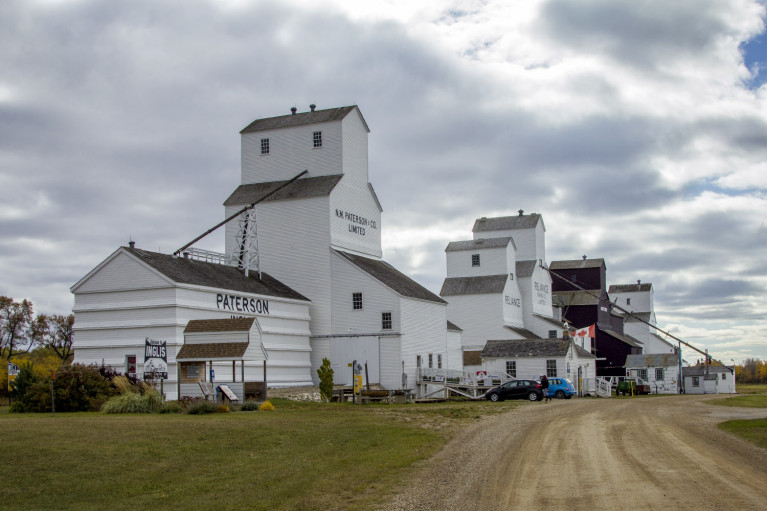 A lot of towns home to grain elevators were built as a result of railways as they were there the main form of transport. Four of the five elevators in Inglis were built in the 1920s with the last added in 1941. Behind the elevators lie remnants of an old rail line where grain was delivered to be sorted and then shipped to various locations. Three times a week Inglis would also receive mail, fresh food, news, and even a few passengers. However, with the increased use of vehicle transportation, rail use declined. In 1953, the Canadian Pacific Railway discontinued passenger service to Inglis and then eventually grain shipments came to a gradual halt in 1995.
Upon stepping into the Patterson elevator, it feels as if you've been transported back in time. Wander through the halls as you learn how the elevators worked, what types of grains were sorted, and how transactions occurred in the early to mid-1900s. You'll also learn more about the town of Inglis itself as it sprung up as a result of the grain elevators and the business they brought to the area.
Pit Stop in… Saskatchewan?
You may have noticed that Inglis is fairly close to the Saskatchewan border, so if you feel like doing a little time travelling, make a short 3o minute detour west. Head south to Russel, grab a Timmies and then take the TransCanada Highway west towards Langenburg, Saskatchewan. About 5-10 minutes in you'll see the iconic Saskatchewan welcome sign – perfect for a photo op if you're a total dork like me. Then drive a minute backwards for a 'welcome to Manitoba' photo-op and giggle about how your phone can't decide what time zone it's in.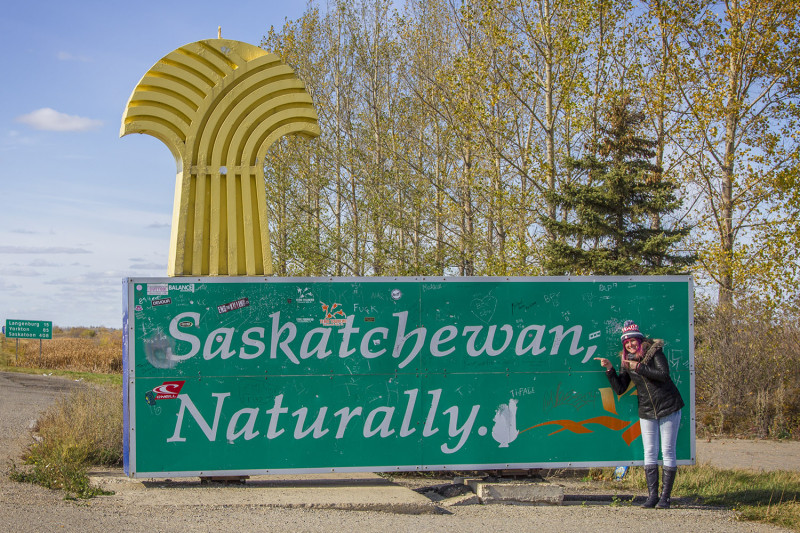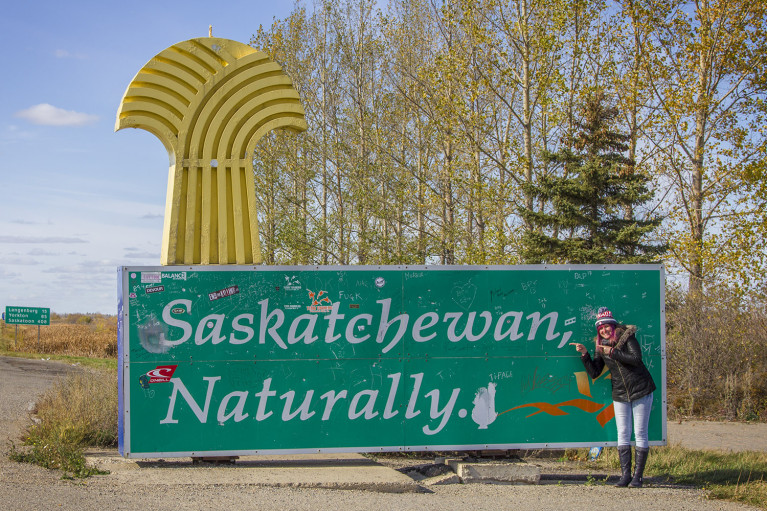 Riding Mountain National Park
Now it's time to get a taste of a true Manitoba gem – Riding Mountain National Park. Full of amazing hiking and biking trails, it's also home to a one-of-a-kind experience. Head towards the Lake Audy Bison Enclosure and if you're lucky, you'll be in for a true Canadian Prairie treat!
Take Manitoba 354 to Lake Audy Road and follow it past the campground. You'll then come upon the southern enclosure's gate. Be sure to read all warnings and information signs to ensure a great experience for all. For your safety, please keep your arms and legs inside the ride at all times. Okay so it's not a roller coaster, but seriously don't get out of the car. These are still wild animals and you could cause harm to yourself or the bison if you don't respect it. The only place you can exit your vehicle is the lookout in the southern enclosure but always use caution.
Obviously as these are wild animals, it's not like the bison are going to come out just for you as soon as you enter. You'll need a bit of luck and some patience. We did a full drive through the southern enclosure and only saw one bison way off in the distance. Be sure to check out both the northern and southern enclosures, and even bounce between a few times before even entertaining the thought of giving up.
As the sun was just about to set, we made a quick stop at the Lake Audy campground to see the brilliant colours. Right on the lake, it would be a fantastic spot to camp in the summer months. Take a moment to walk along the path and relax – it's been a busy day so you earned it! When you're ready, head back for a quiet night. If you're not staying at Elkhorn, it's still a great place to stop for dinner. As it was the Thanksgiving weekend we indulged in their special and it was to die for! Turkey with all the fixings arranged elegantly – it was almost too pretty to eat! Almost. Round it out with pumpkin pie cheesecake and we were in heaven! It was the perfect way to end the day.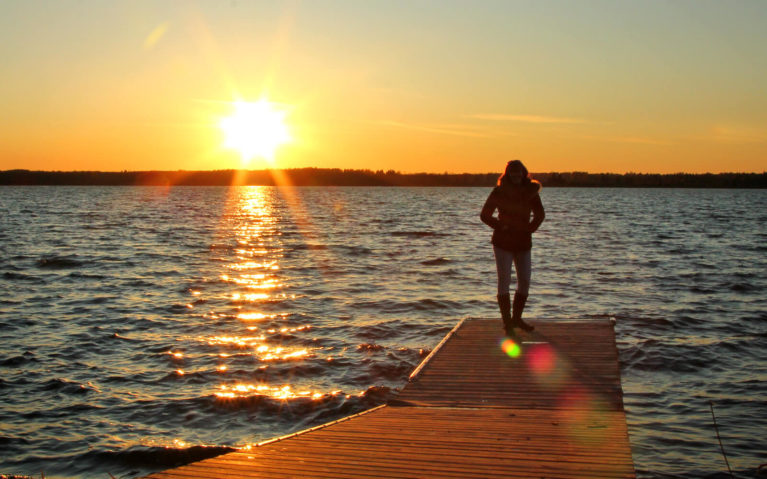 Day 3:
Riding Mountain National Park & Back to Winnipeg
After another great night of sleep at the Honeycomb Bed and Breakfast, we enjoyed another delicious breakfast thanks to Cindy. It was hard to bid farewell to such a beautiful establishment and such great company but alas, the road beckoned! Try not to doddle too much, there is a lot to see on the way back to Winnipeg.
Riding Mountain National Park: Round 2
If you're looking for hiking trips in Manitoba, Riding Mountain National Park is the place to be. Many of them are long and would require a full day to complete. So if you're an outdoorsy type and wanted to extend your trip, this would be the place to do it! As it was my last day in the park, I decided to check out a small trail towards the north of RMNP. While it was difficult to find a quieter, low-key jaunt, the Boreal Trail luckily offers just that!
| | |
| --- | --- |
| | |
This 1 kilometre loop trail is perfect for families with small children and offers a number of beautiful views. Follow the interpretive signs to learn more about the area itself. With plenty of bridges and boardwalks, you feel as if you're wandering through an enchanted forest. You twist and turn past beautiful Tamarack and Black Spruce trees so tall it's as if they're touching the sky. Enjoy the burbles of Jackfish Creek as you cross it a number of times throughout the trail. If you're lucky, you might spot a Pine Martin and other little critters!
On your way out of the park, be sure to stop at the Wishing Well. One of the oldest traditions within the park, throw a coin in and see if your wish comes true! Even if it doesn't, you'll be treated to beautiful views overlooking the eastern end of Clear Lake. Oh, and don't forget to grab a photo with the iconic red chairs!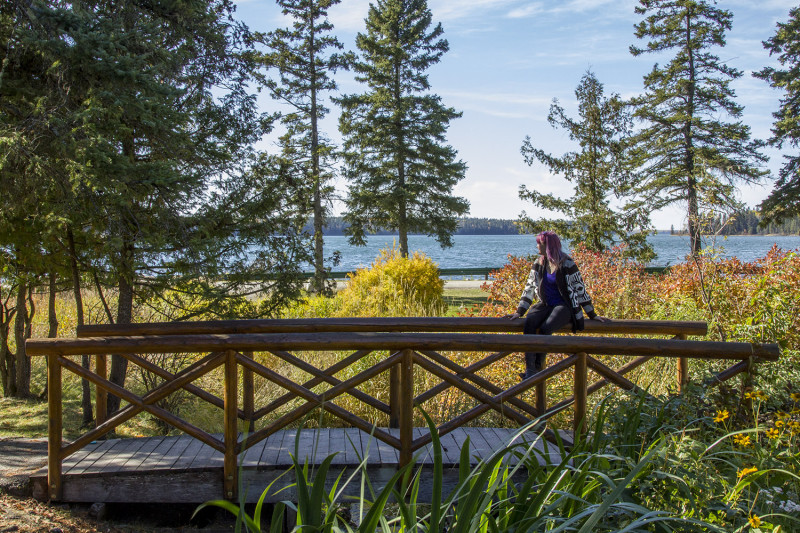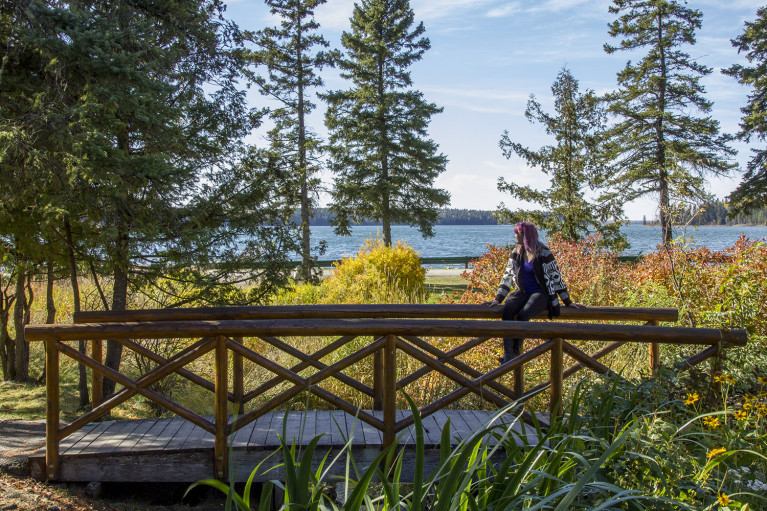 Afterwards, hop on the Manitoba 19 due east. As the road winds through the beautiful forest, you'll come upon a gap in the trees as you come upon a lookout. Pull over and take in the magnificent view from this Riding Mountain National Park lookout. You can see clear across the prairies as you're sitting atop the Manitoba Escarpment. Take a peek through the binoculars to get a closer view!
It's this contrast that makes Riding Mountain National Park so unique. While surrounded by fields, the park's boreal forest coexists with grasslands and eastern deciduous forests. It's an icon within Manitoba and holds great importance to the Indigenous people. Another fun fact about Riding Mountain National Park is that it is home to the last standing park gate. I was told that back in the day many of the national parks throughout Canada had them, but Riding Mountain National Park's East Gate is the sole survivor.
RELATED: Riding Mountain National Park is gorgeous in the fall and an absolute blast once the snow flies! Check out my winter guide to Riding Mountain National Park for all the fun things to do there.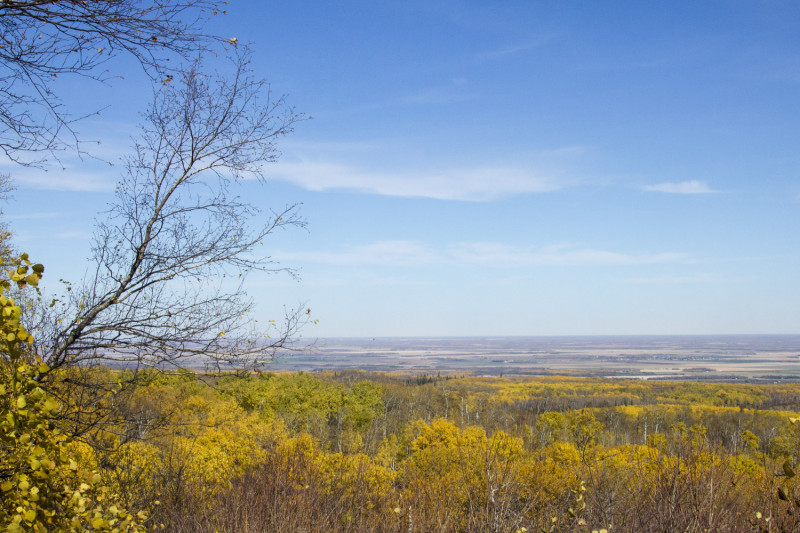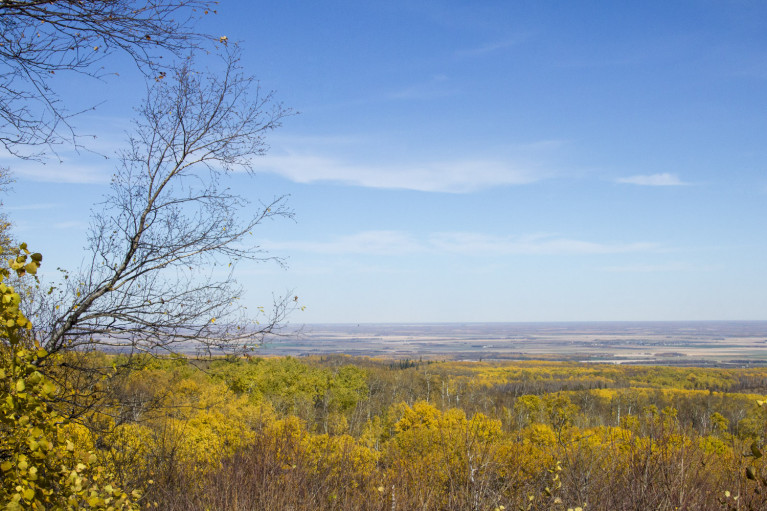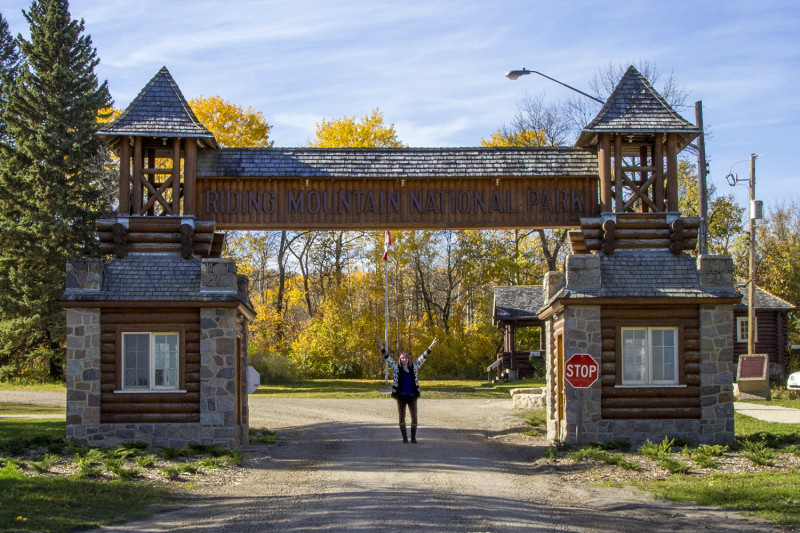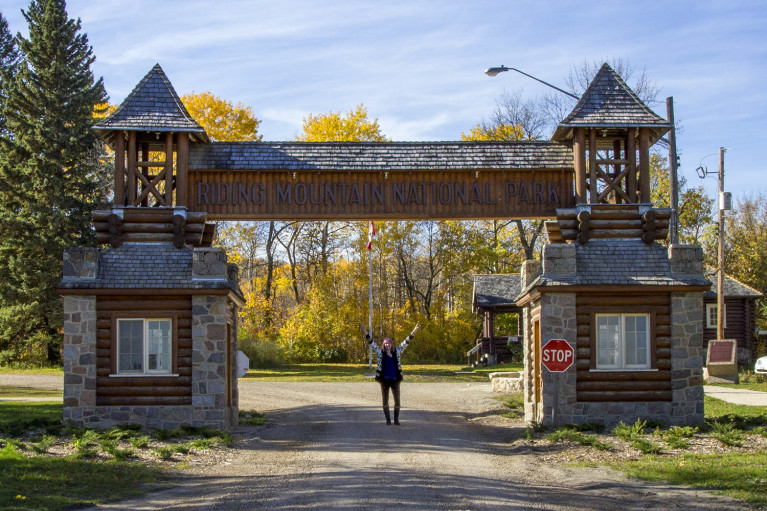 On the Road Again… to Neepawa!
After a whirlwind adventure, it's time to wave goodbye to Riding Mountain National Park and head for Winnipeg! Head south on the Manitoba 5 Highway for Neepawa. This is a great place to stop for gas and grab a few souvenirs, especially for the craft beer lover! Neepawa is home to the Farmery Estate Brewery, Manitoba's only craft brewery outside of the Winnipeg area. It's also the first estate brewery in all of North America! Keep an eye out for it on your right side.
Offering 5 standard brews along with a few seasonal options, Farmery Estate Brewery has something for everyone – even the non-beer drinker. I highly suggest their Pink Lemonade as it's sweet, citrusy and tastes of summer. No matter what you indulge in, you'll get a true taste of the Prairies as owners Chris and Lawrence grow and harvest all the ingredients themselves on their family farm. You can actually take a self-guided tour and see where the magic happens by touring the fields where they grow. Tours of the brewery itself are also available but unfortunately, I had to skip out on this as Winnipeg was calling… but not without grabbing a few beers to go.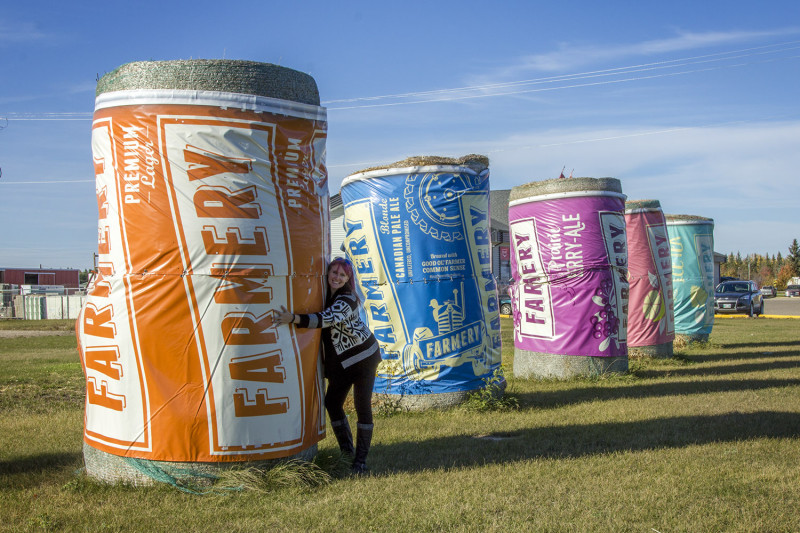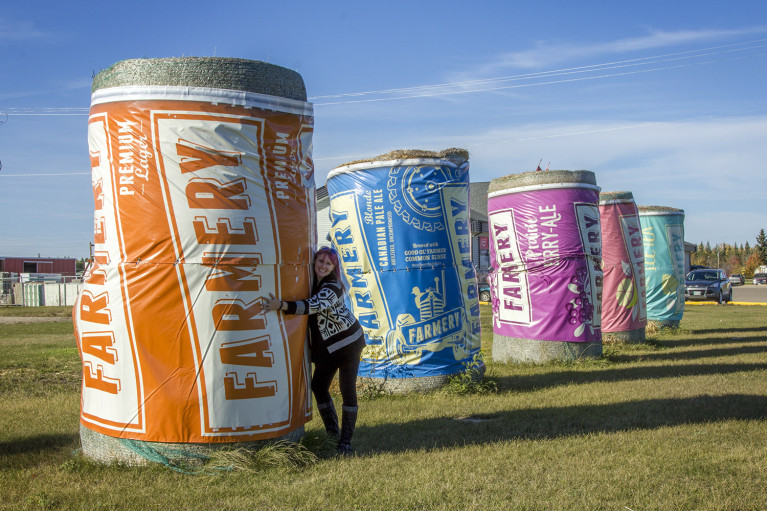 Take Some Time to Relax in Winnipeg
While road trips are a blast, they can get tiring! Never fear, all the kinks in your back and tired muscles will be washed away at Thermëa. This tranquil gem is a must-visit when in Winnipeg. Honestly, it's probably a good thing I don't live close by otherwise I'd be there all the time.
Settle into the thermal cycle as your mantra becomes hot, cold, relax. Explore their many saunas, beautiful hot and cold pools, and picturesque relaxation areas. Also, be sure to take in at least one of their Aufguss rituals. German for infusion, these rituals are based on an ancient Finnish practice of vaporization with water enriched with natural essential oils. Each ritual is different, so you may want to enjoy a few! Check the times to see which rituals tickle your fancy.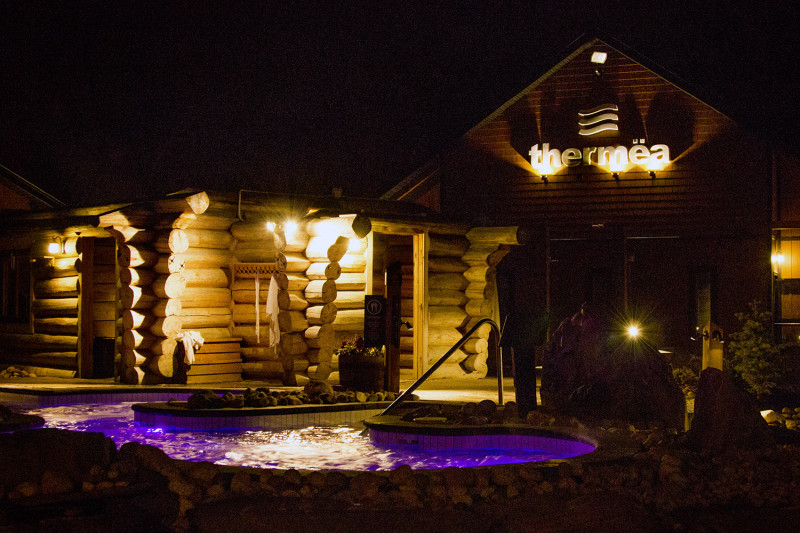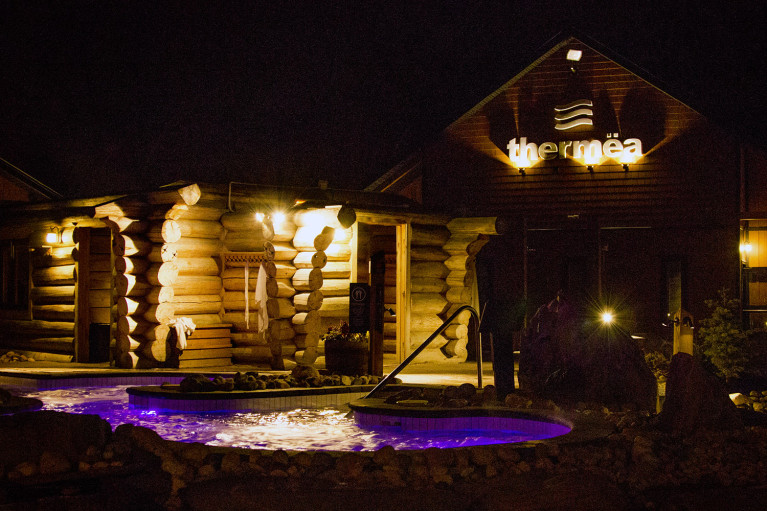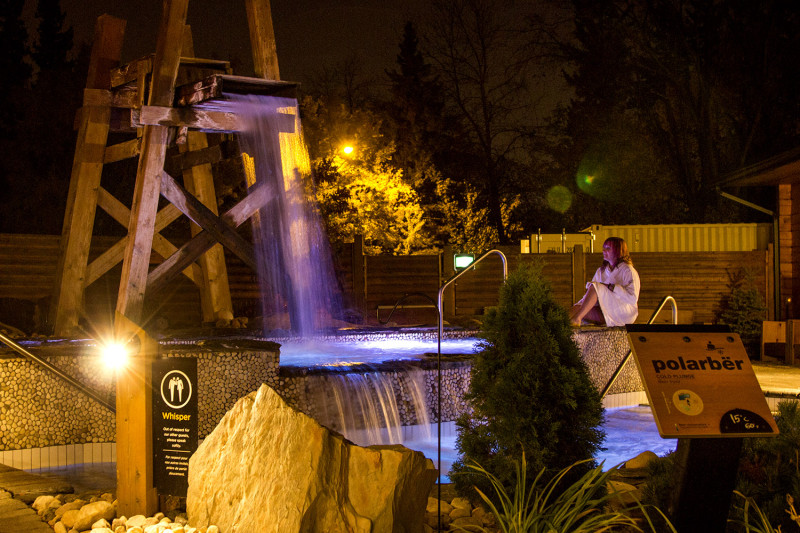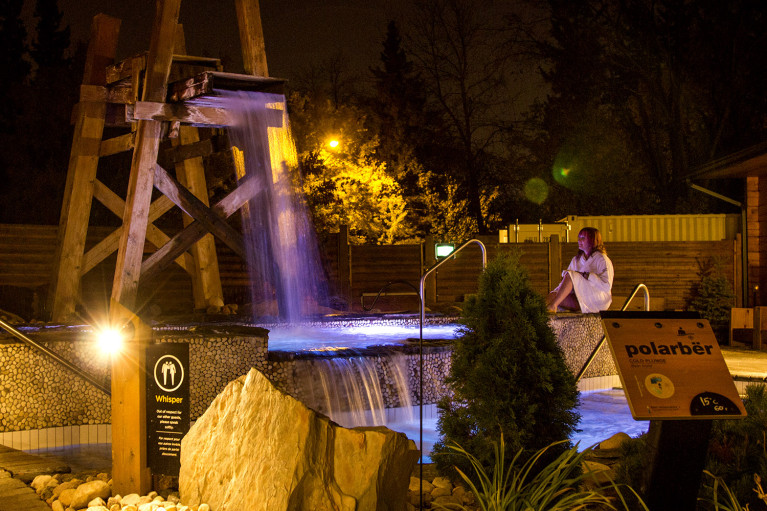 This is seriously not to be missed on your itinerary. Not only will it relax you from head to toe, but their restaurant will satisfy your inner foodie. Take the evening to reset yourself. Trust me, your body and mind will thank you! Don't believe me? I guarantee you will after reading my guide to Thermëa.
While I struggled to roll myself to the car, I was happy to settle into my room at the Humphry Inn and Suites. Nestled between The Forks and Exchange districts, it's a fantastic spot to call home base while exploring Winnipeg. I decided to splurge a little and upgraded my room to include a jetted tub and king-size bed. Breakfast is also included in your stay though parking now costs $12 per night.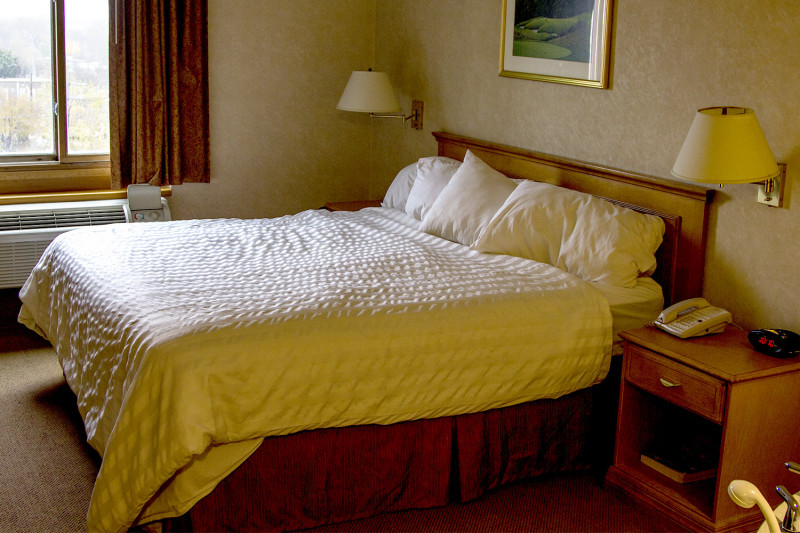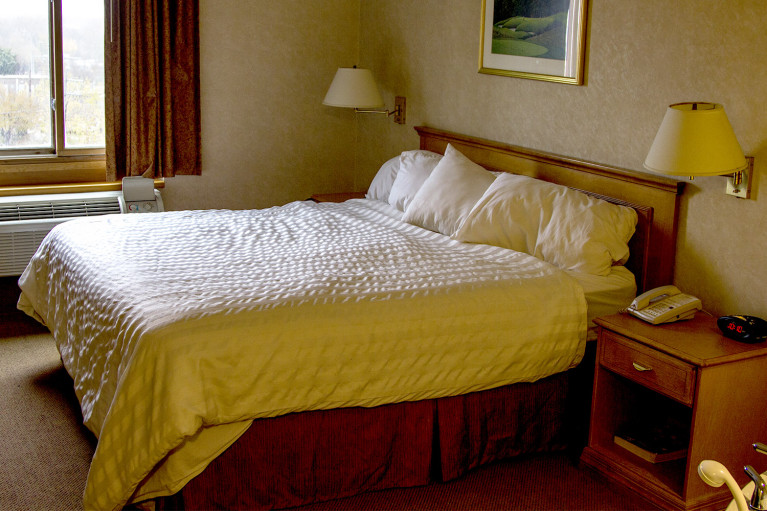 Day 4:
Explore Winnipeg, Manitoba's Capital City
It may be a struggle to get out of bed but alas, the Peg awaits! Stumble on downstairs for some breakfast and then freshen up for the day ahead. With a variety of options including hot breakfast items, waffles, cereal and more, I was never bored with the Humphry Inn and Suites' breakfast options.
Check Out the Exchange District
Once you're fuelled up, take some time to just explore. Winnipeg is an incredibly walkable city, at least in the downtown core anyway. I'd suggest heading towards the Exchange District. It won't take long to realize why it's considered a national historic site of Canada. The collection of huge stone warehouses and exquisite terracotta buildings built between 1880 and 1920 are the reason it has been nicknamed the "Chicago of the North". You'll stumble upon a few pieces of street art too!
It's also home to Chosabi, where I highly suggest you stop for lunch. Chosabi is a delightful little bistro offering a variety of Japanese and Asian dishes, and while I'm sure it's all tasty I HIGHLY recommend their Chosabi Burrito. If raw fish isn't your thing – don't worry. They also offer burritos with chicken, beef, and vegan options too!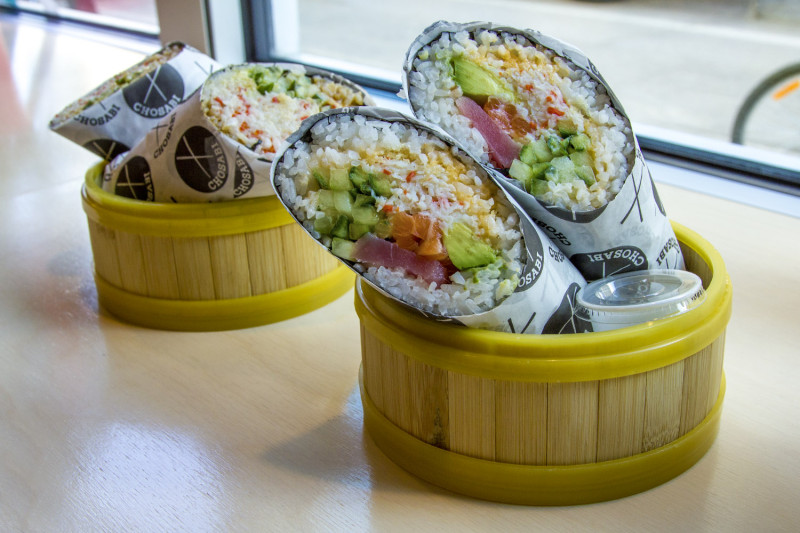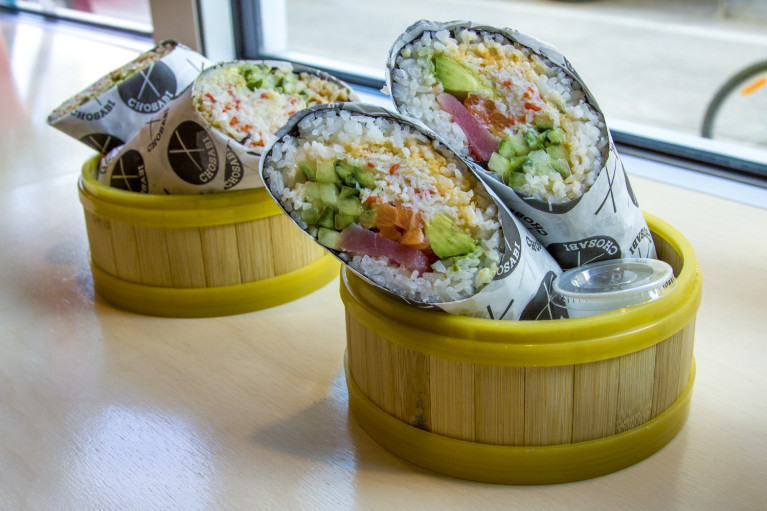 Canadian Museum for Human Rights
Walk off that sushi burrito baby by heading to the Canadian Museum for Human Rights. If you're going to visit any museum in Manitoba, it's this one. The Canadian Museum for Human Rights is not just an iconic part of Winnipeg's skyline but offers information that is too important to be missed.
Feel free to wander through the museum yourself, or sign up for one of their guided tours. I'll tell you right now though, you'll need multiple visits to take it all in. The information is heavy, but you'll be in awe of how much you learn. If it'll be your first time visiting, I'd say opt for a guided tour. This way you can get a general overview of the entire museum and then narrow in on where you want to focus afterwards. Be sure to check out their list of times so as to not miss out on the tour!
INSIDER TIP: The museum is open until 9:00 pm on Wednesdays, and you can come and go as you please with your ticket. If you want to rest your brain and then return, this is the best day to get the most of your visit!
Robin and I had the pleasure of Marina as our tour guide, and she began with an introduction to the museum itself and the architectural prowess behind the Antoine Predock's design. From top to bottom, every design element has a meaning from the type of material used to the little details. As you move throughout the museum, you embark on a journey to enlightenment.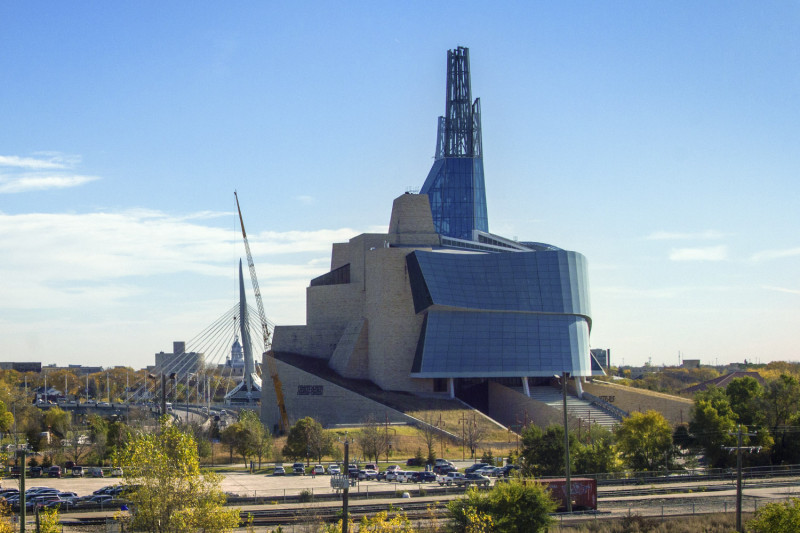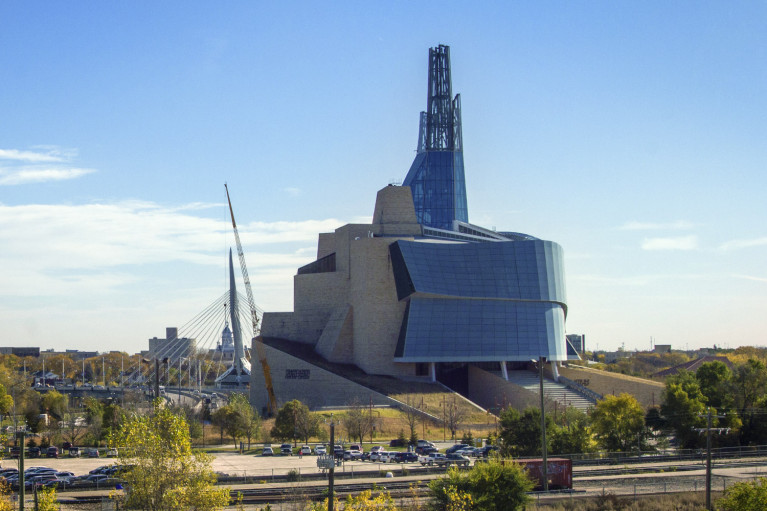 Starting with the "definition" of human rights, you quickly learn that there is no concrete answer. From personal tales of individuals sharing their experiences from helping those regain their human rights to important facts in Canadian history, saying you'll be humbled is an understatement. I was amazed at the bravery of individuals like Lucille Teasdale Corti who made it her life's work to treat over 300 patients per day in Uganda while fighting HIV. Or the horror and shame I felt when learning the residential schools were still in existence during my lifetime.
While the museum does cover pivotal moments in history such as the Holocaust and other genocides, I highly suggest focusing on Indigenous perspectives. While my knowledge of Indigenous rights and issues has grown since my original visit to Manitoba, these topics still aren't covered enough. However, the museum does a great job of highlighting them so all those who visit can learn more and become more aware of this darker side of what is now Canada.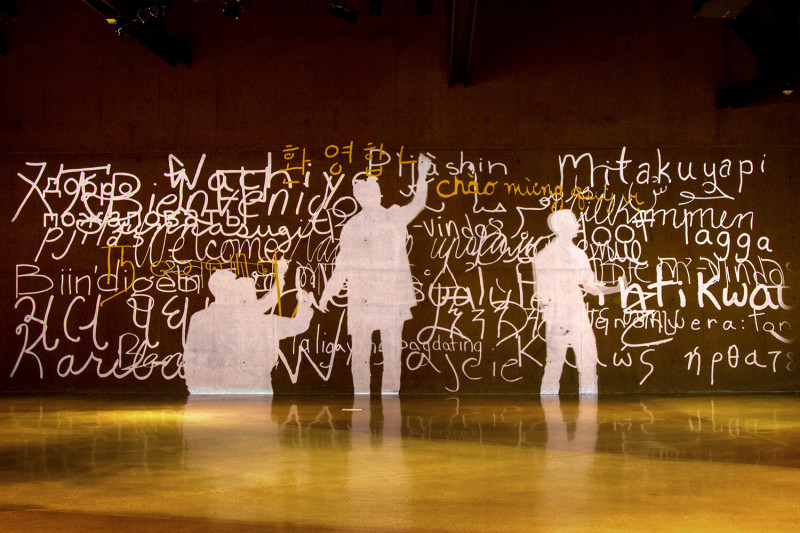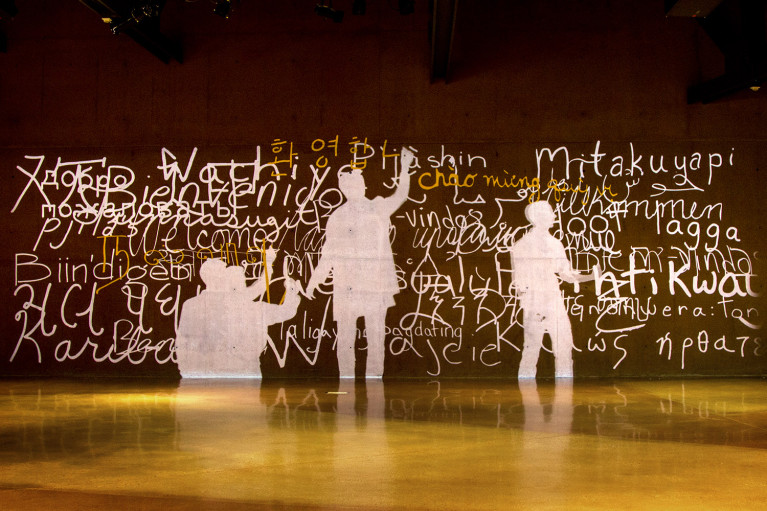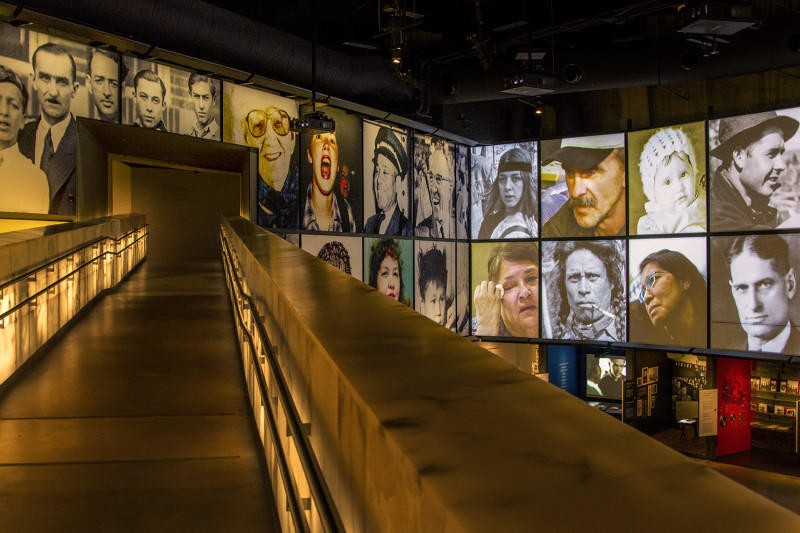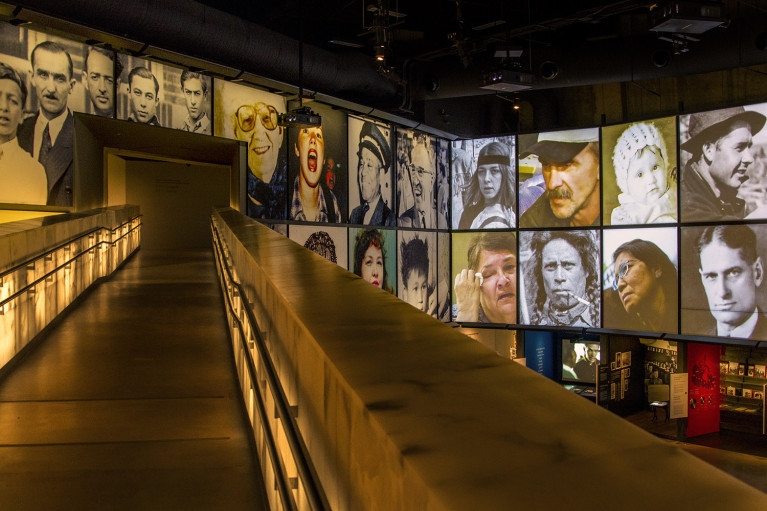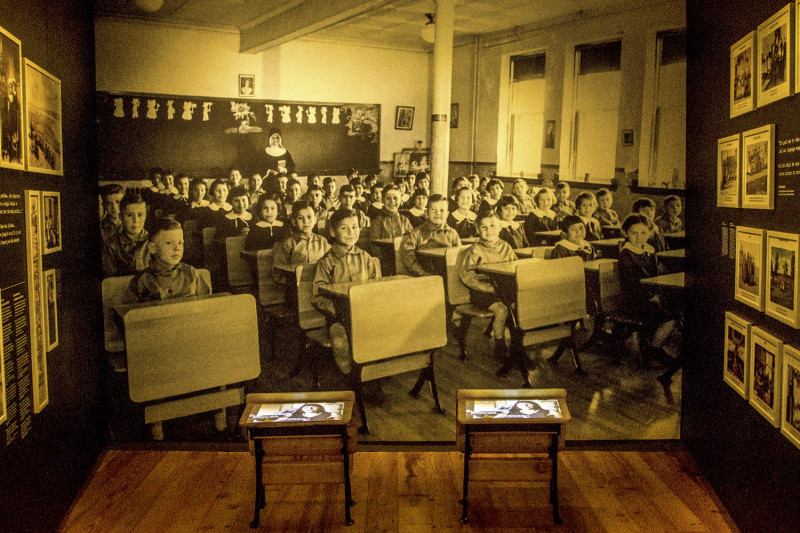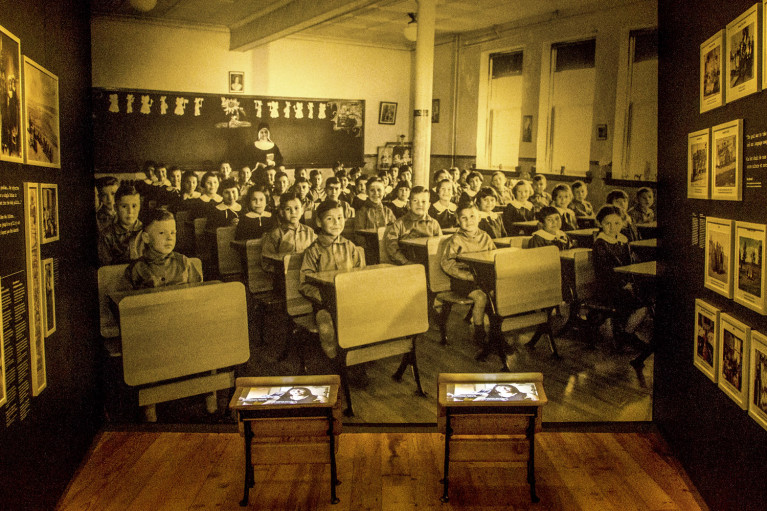 Indulge in a Craft Beer Tour
After the heavy topics covered at the Canadian Museum for Human Rights, you might need a pick-me-up. One recommendation is a beer tour with the Winnipeg Trolley Company! While it has evolved since I took it, you now get to enjoy two breweries and a distillery on their Ale and Cocktail Trail Tour. The tour leaves from The Fort Garry Hotel so make sure you arrive early as the trolley will leave without you if you're late!
While the stops may vary depending on your tour, I was able to visit Little Brown Jug Brewery, Torque Brewing and One Great City Brewing Company during my time in Winnipeg. While Little Brown Jug Brewery is in the heart of the Exchange District, both Torque Brewing and One Great City Brewing Company are further out, meaning the Winnipeg Trolley Company's Ale Trail tour is a great way to experience them responsibly without worrying about arranging a ride home if you're staying in the downtown core.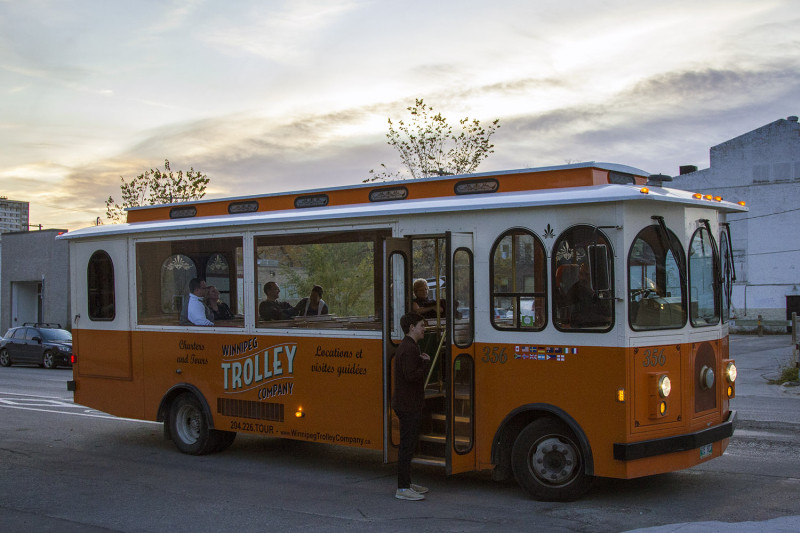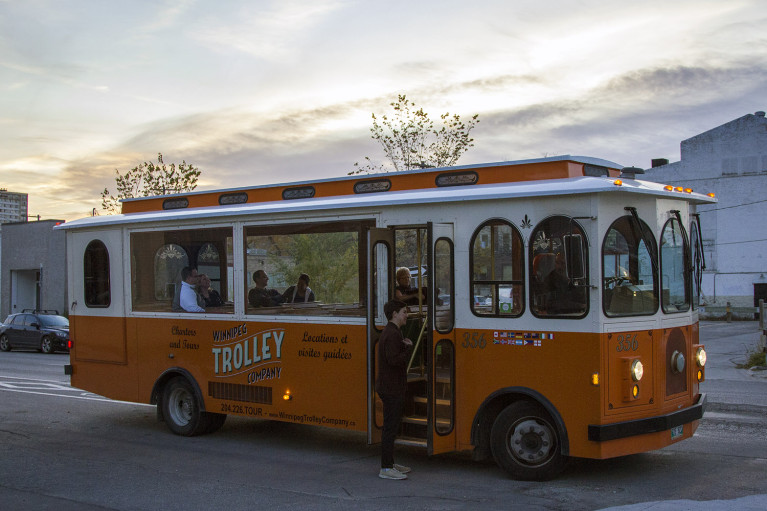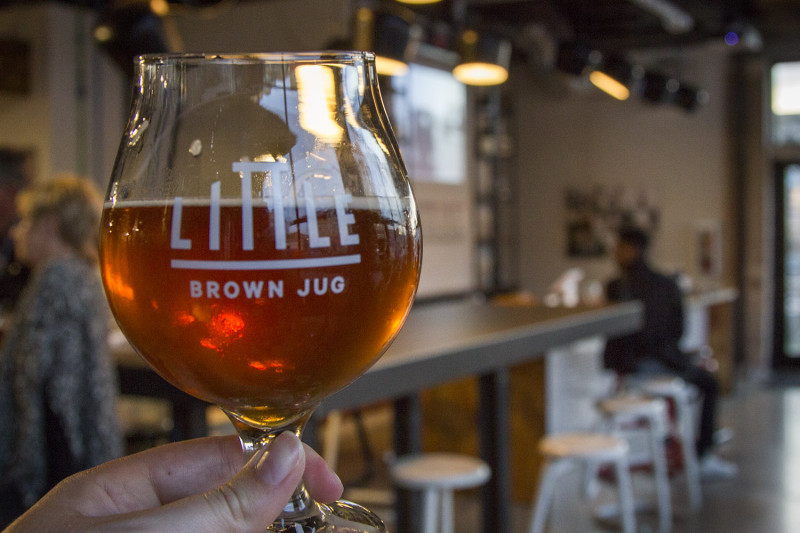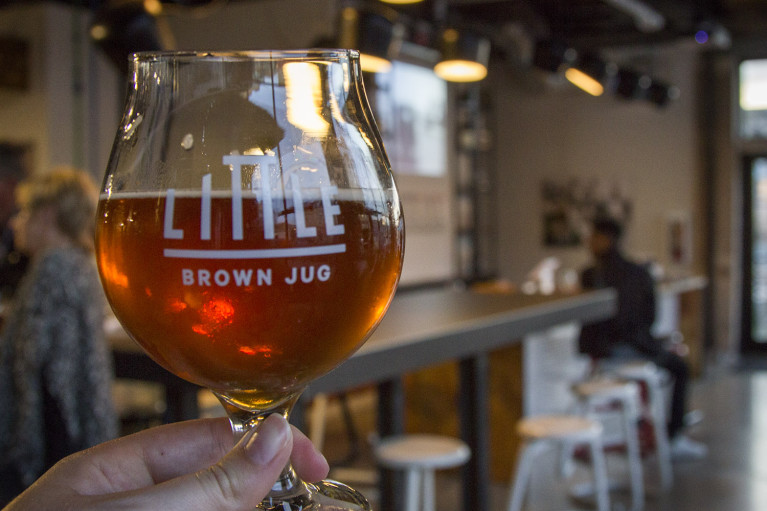 Enjoy learning about each brewery and its processes while hearing about the history of Winnipeg between stops. Did you know there was a mind-reading duck named Felix who performed at the Pantegas theatre? Or that Winnipeg used to have a red light district? What about how veterinarians used to be able to prescribe ale as a remedy? These are just a few of the fun facts you'll hear on the tour!
If you didn't have a chance to eat before the tour, don't worry. One Great City Brewing Company has a delicious menu you can indulge in and a popcorn snack at Torque will tide you over until then! The Winnipeg Trolley Company will drop you back off at The Forks Market, so you can always enjoy a nightcap there if you haven't quite had your fill by the end of the night.
RELATED: No matter what time of the year you visit, the city honestly has so much to offer. However I cannot recommend a winter visit enough! Check out these fantastic things to do in Winnipeg in winter and you'll find yourself planning your own snowy adventure!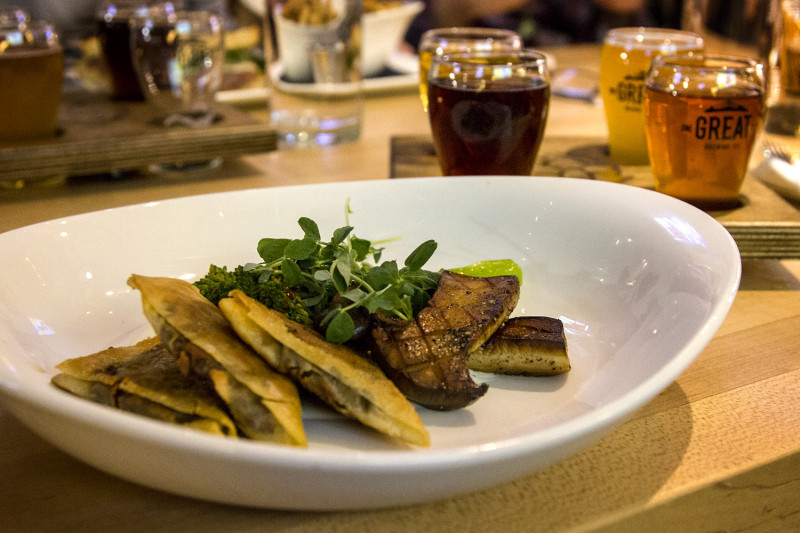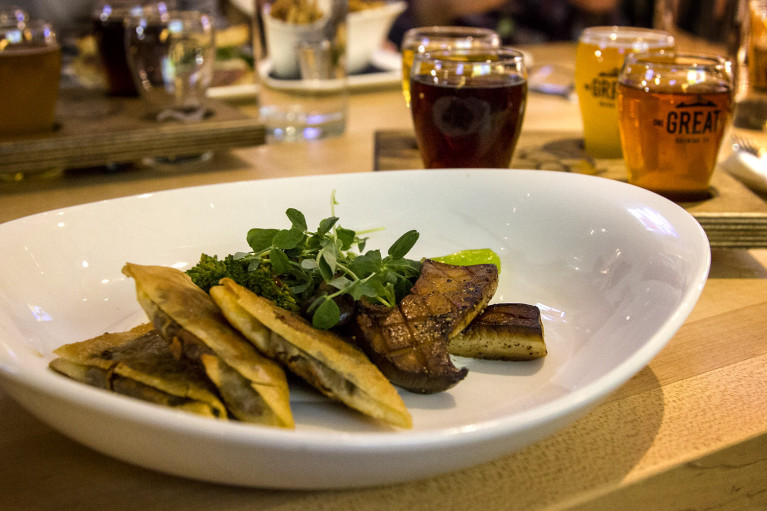 Day 5:
Waterfall Chasing in the East
So far I've covered the western area of southern Manitoba and spent some quality time in the capital, so now it's time to head east! The next stop on our Manitoba road trip will pique the interest of waterfall lovers such as myself as you head to Whiteshell Provincial Park. Don't forget to stop at the Centre of Canada for a quick photo-op first!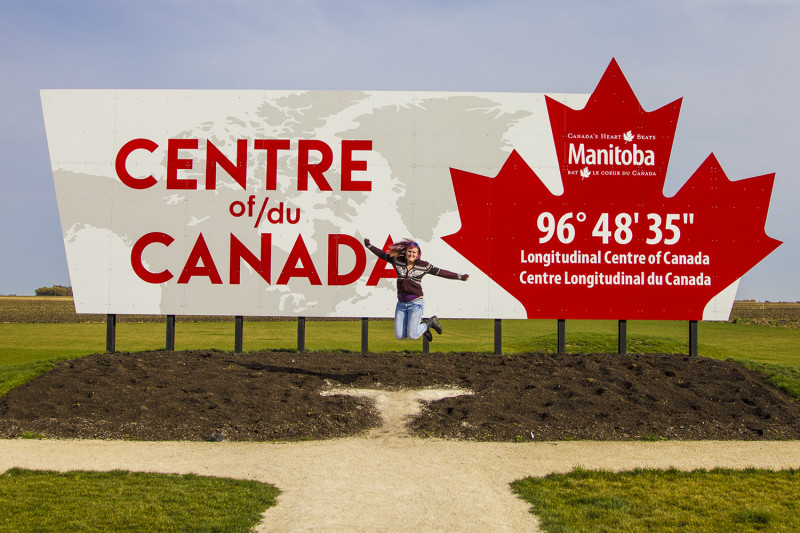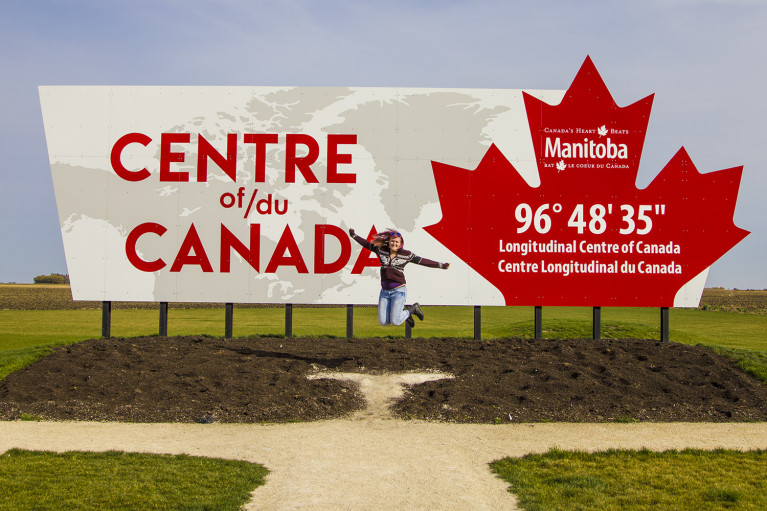 Whiteshell Provincial Park
Depending on how much hiking you want to do, this can be a quick half-day tour or a full-day adventure. If you're an early riser, you can really take advantage of Whiteshell Provincial Park's trails. However, if your feet are sore and you didn't get your butt moving until around noon as I did, there's still plenty to see. you just might have to skip out on a few hikes.
It'll take about an hour and a half to get to your first stop, so if you're feeling peckish I'd suggest stopping in Whitemouth for a bite to eat. There are some campgrounds which have corner stores within the park, but I'm not sure of their opening times or what they offer. I played it safe and grabbed a deliciously hearty meal from the Spicy Radish Cafés. They boast home-cooked meals from locally sourced ingredients as well as gluten-free and vegetarian options. I had their bacon, ham and onion quiche with a side spinach salad and both were so fresh and tasty. I think it was honestly the creamiest quiche I've ever had as I savoured every bite.
| | |
| --- | --- |
| | |
With a full belly, hit the road along Provincial Trunk Highway 44 to your first stop at the Alfred Hole Goose Sanctuary. Back in 1939, four orphaned Giant Canada Goose goslings fought against all odds and survived thanks to the help of Alfred Hole. This subspecies was thought to be extinct, but it was later determined otherwise thanks to his efforts. The geese who return to this sanctuary each year are direct descendants of those original four goslings. While I didn't see any geese during my visit, I did spy a beautiful little waterfall on the Renny River just off of Goose Pond.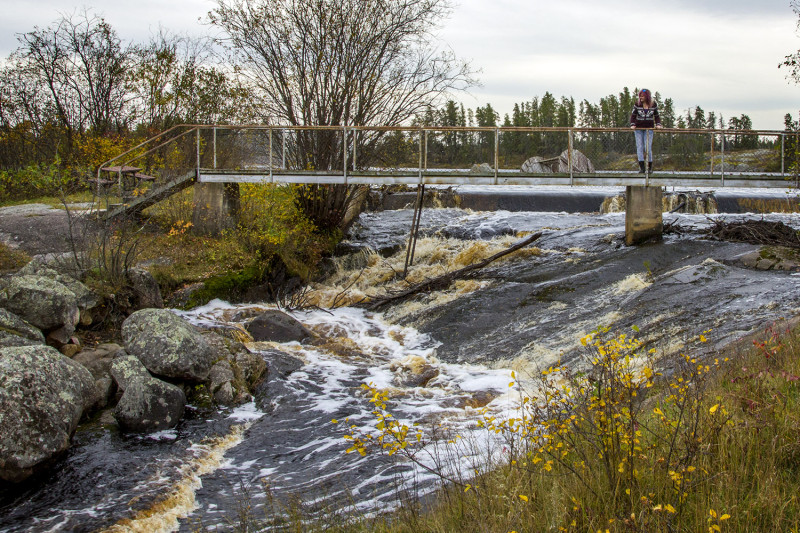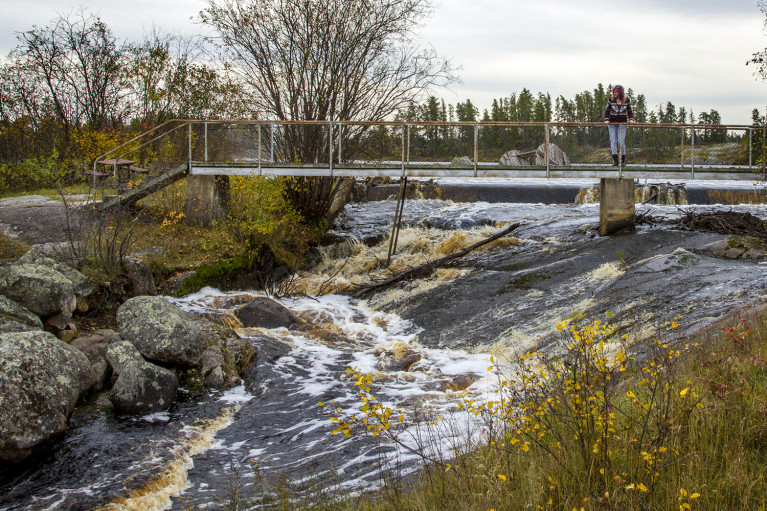 Hop back in the car and take off along the Manitoba 307 to Rainbow Falls. Accessible by car, this miniature block waterfall feeds the Whiteshell River into White Lake. Take a walk along the shoreline and even do a little rock-hopping towards the middle of the falls.
Make a U-turn and keep heading north along the Manitoba 307. Pull over at Pine Point Rapids for the trail to Viburnum Falls. This is a hike you may have to bail on depending on how much daylight you have left. Unfortunately for me, I was too late in the day to make it to the falls themselves as the hike is 8 kilometres long, taking approximately 3-4 hours. If you're too late, don't fret. Instead, wander through the Precambrian Boreal forest and enjoy the beautiful views from the lookout point which will take less than an hour. Plus I guarantee you'll see a few fuzzy faces along the way!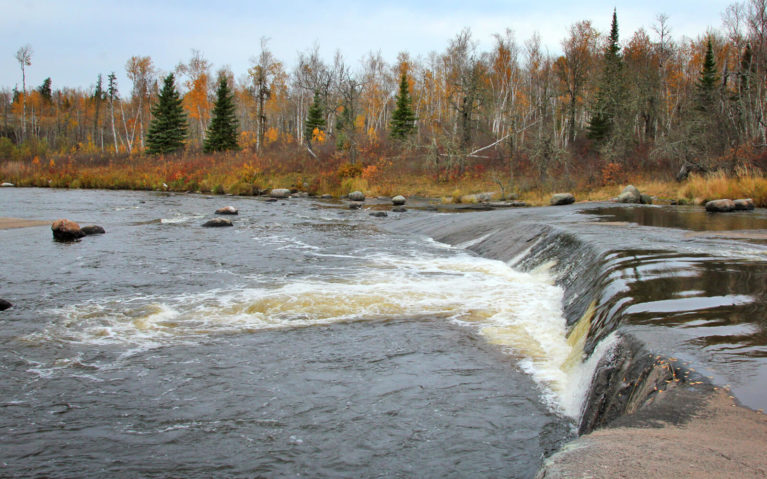 | | |
| --- | --- |
| | |
Next on the docket is Sturgeon Falls, which is only accessible by trail. Park in the Nutimik Lake Campground by the Sturgeon Falls trailhead and follow the signs for a bridge. Here you'll come upon an access point to the Borders to Beaches Trail which spans 370 kilometres from the Ontario border to the shores of Lake Winnipeg, also a part of the Trans Canada Trail. The Whiteshell River Bridge spans 86 metres and was inspired by bridges along many of New Zealand's trails. Offering some amazing views of the Whiteshell River below, enjoy the pristine reflection of the treeline in the water as you cross. Take the trail to the left and follow the trail to Sturgeon Falls.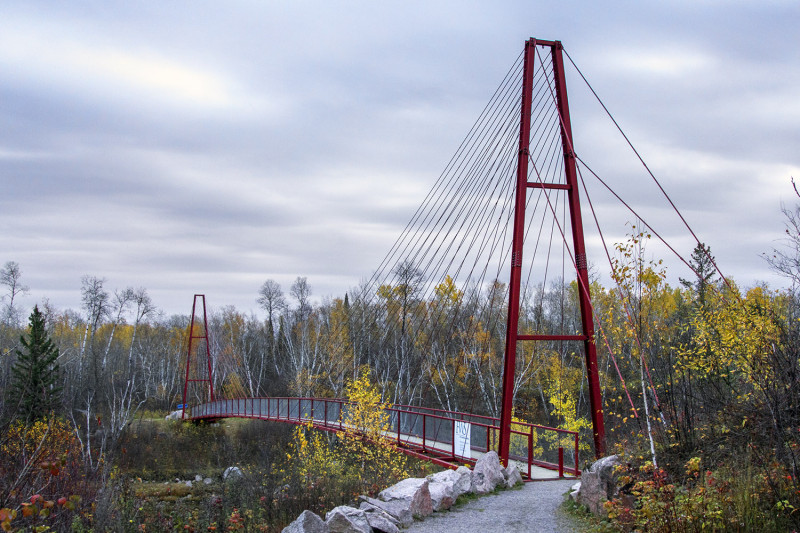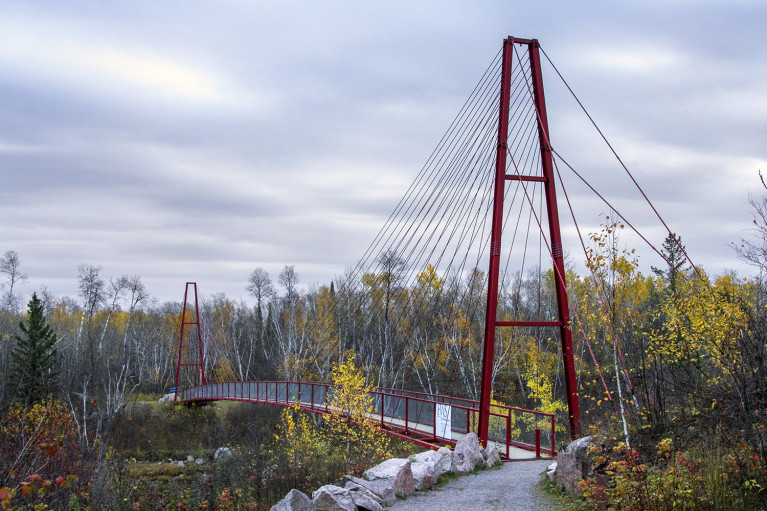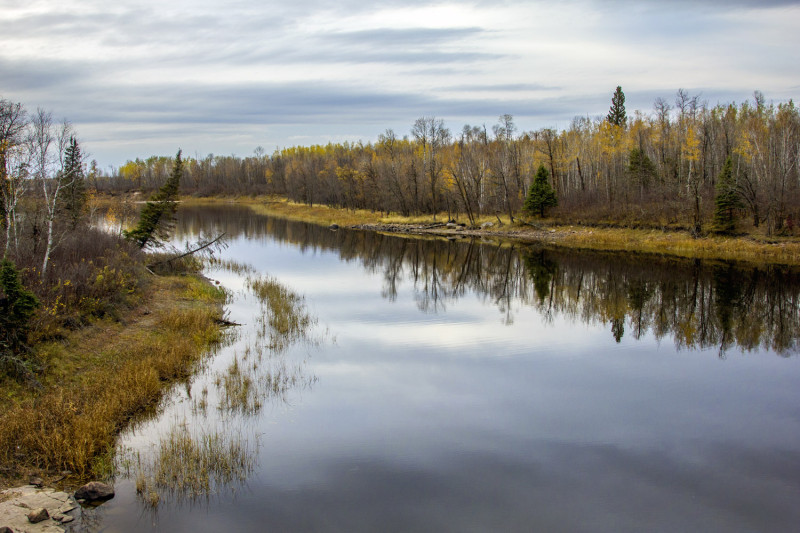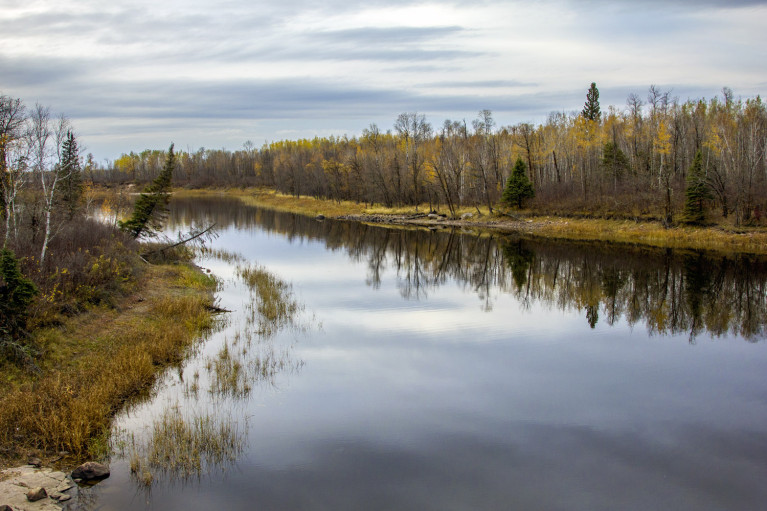 Along the way, you're bound to see some wildlife along with a few interpretive signs. The area is also home to the northern river otter which you might spot if you're lucky! I unfortunately didn't but I was able to catch a peek at a woodpecker instead. To be honest though, I was more excited about having the tranquil view of Sturgeon Falls all to myself. You could honestly hear a pin drop while overlooking the stillness of Numao Lake. Coupled with the autumn colours, the area was absolutely breathtaking. While Sturgeon Falls look more like rapids, the whole area is still gorgeous so be sure to take a moment and enjoy the views.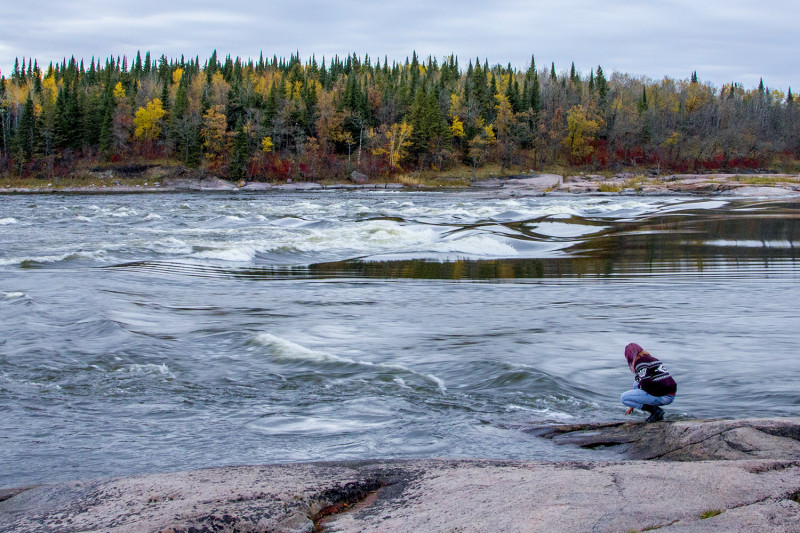 Make your way back to the car and continue along Manitoba 307 to your last stop of the waterfall tour, Seven Sisters Falls. This one can be a little tricky if you're using Google Maps for directions, as it'll direct you to the town of Seven Sisters Falls rather than the waterfall itself. Take a right on Two Rivers Drive and follow it to Whitemouth Falls Provincial Park. Take the trail toward the water and you'll come upon this thundering beauty. I made it just after the sun had set so it was a bit dark, but it didn't stop me from enjoying the view. There are trails around Whitemouth Falls Provincial Park which makes this a perfect spot for year-round adventures!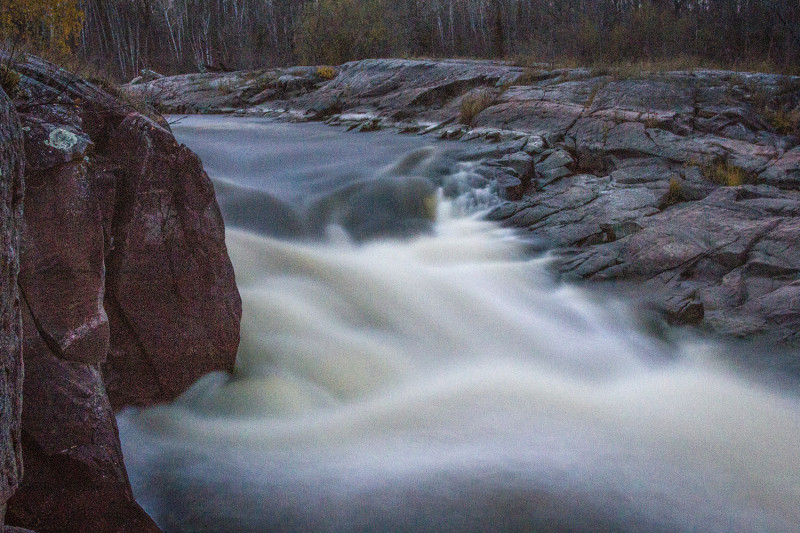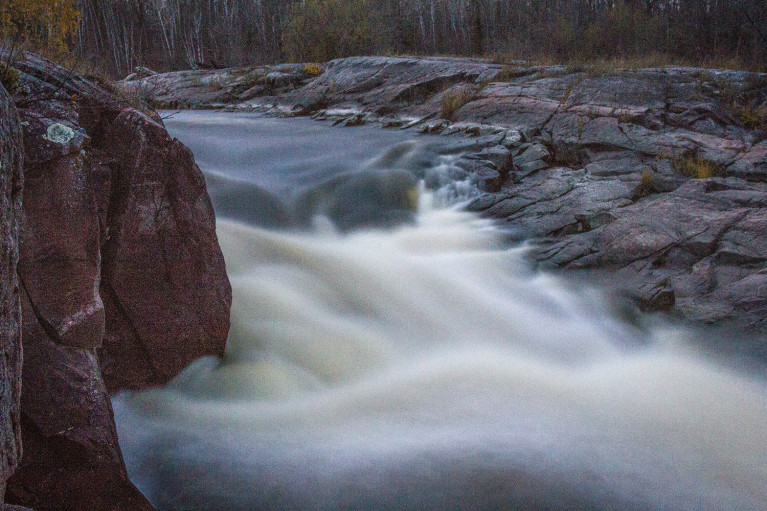 Returning to Winnipeg
And with that, it's time to make the 1.5 hour drive back to Winnipeg! For dinner you have plenty of options, especially if you're staying at the Humphry Inn and Suites. Swing by the Exchange District if you're looking to go out for a bite as they have a number of amazing options. If you're looking to stay close to home, say dinner in bed while enjoying a beer as I did, then head to Carbone. Just a 5 minute walk from the hotel, this Winnipeg chain has amazing wood-fired pizza. They also have a happy hour from 8:00 pm until close, so grab a beer or highball drink for $4 while waiting for your pizza to come fresh off the fire. Then stumble on back to the hotel for a solid night of rest with your pizza food baby.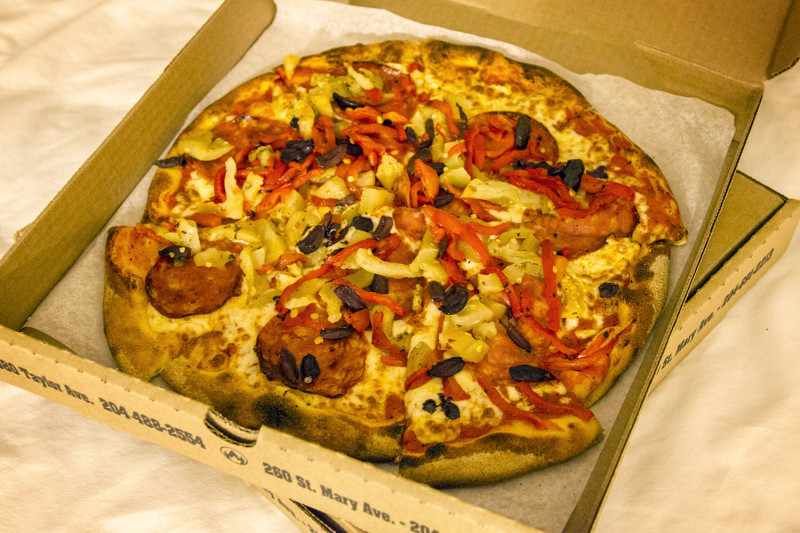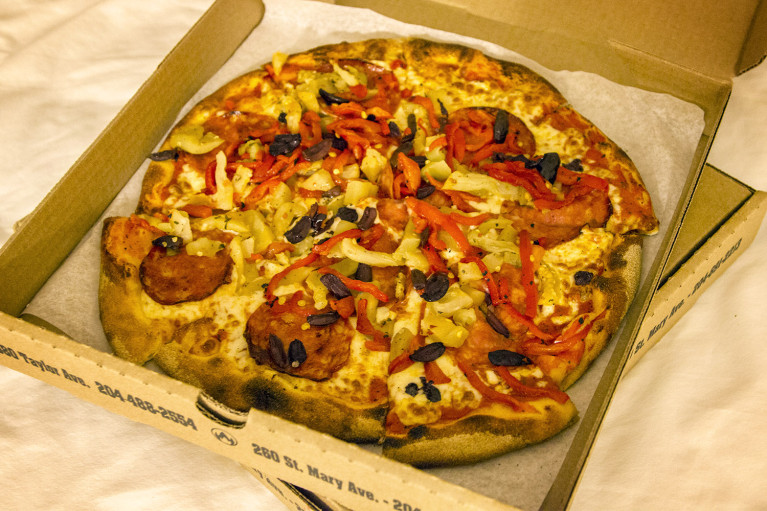 Day 6:
Gimli & More Winnipeg Wandering
Last full day in Manitoba! Don't be sad, there's still plenty of adventure to be had. It's time to get a little taste of Iceland (yes you read that right, Iceland in Canada!) and head north to Gimli. This destination is so unique that it should be on every Canada bucket list.
Onwards to Gimli
Located on Lake Winnipeg's western shore, Gimli was first settled by Icelanders as part of the New Iceland settlement in Manitoba. Learn more about the area by making your first stop at the New Iceland Heritage Museum, located in the Waterfront Centre.
You'll hear the story of New Iceland as an introductory video gives you a glimpse into the life of Gimli's first settlers. Afterwards, wander through the exhibits as you learn about the struggles families faced while emigrating to Canada, pivotal individuals in establishing New Iceland, and more. You'll see examples of the clothes New Icelanders wore, their dwellings, and objects from their everyday lives. For 22 years Gimli was an Icelandic-only settlement until they opened their borders to other immigrants. Gimli has since evolved into a multicultural town in true Canadian fashion, however the ties to Iceland are still clear and strong.
INSIDER TIP: Gimli is home to the Icelandic Festival of Manitoba (or Islendingadagurinn) which happens every August long weekend. Here they celebrate Icelandic culture and how it is intertwined with Manitoba and Canada. If this sounds like something you're interested in, I'd suggest planning your trip around this event.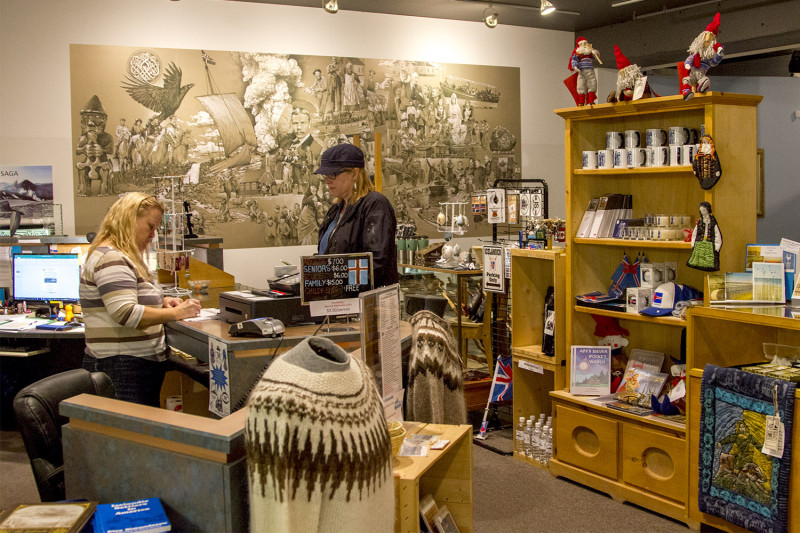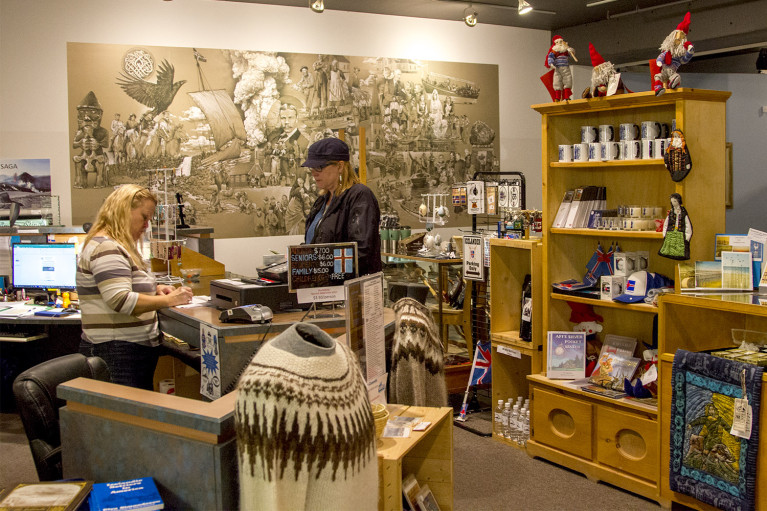 Afterwards, head towards the Lake Winnipeg shoreline and say hello to Gimli's resident Viking. Overseeing the town for over half a century, he is now surrounded by Viking Park which opened during 2017's Icelandic Festival of Manitoba. Admire his magnificence while enjoying the beautiful park and walkway surrounding him. Interpretive signage you'll find within the park speaks to the goodwill of Canada's Indigenous people and how they aided in establishing New Iceland. Try your hand at the ancient Norse runes also on the signage and try to decipher the code inscribed on various tiles throughout Viking Park. Oh, and keep an eye out for the Viking faces carved in the stone!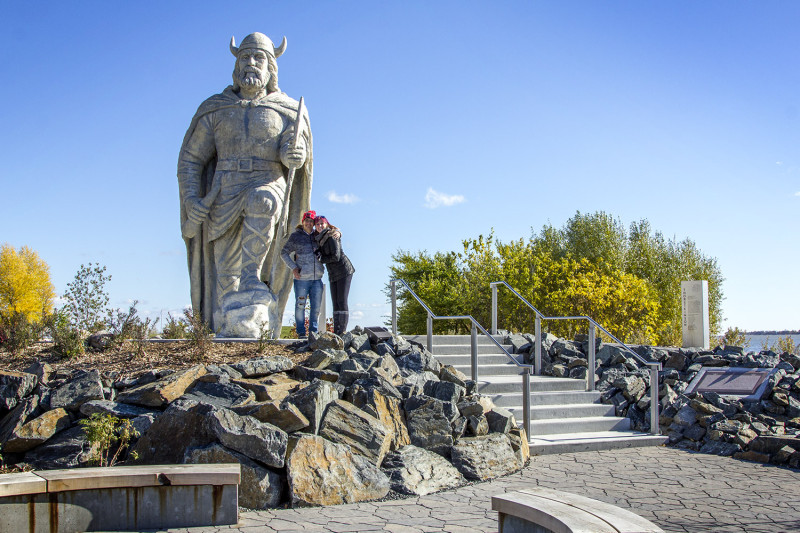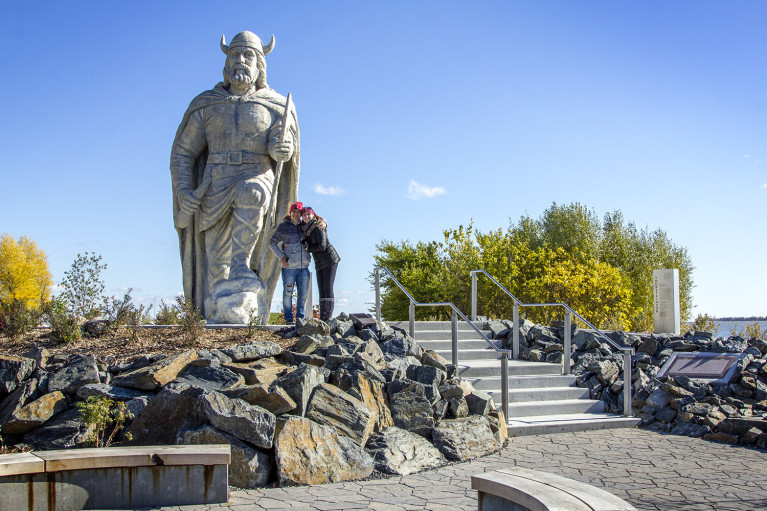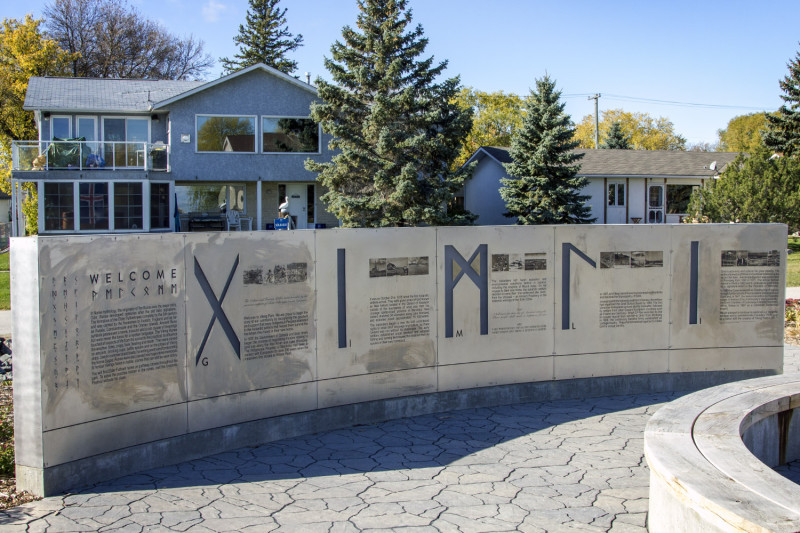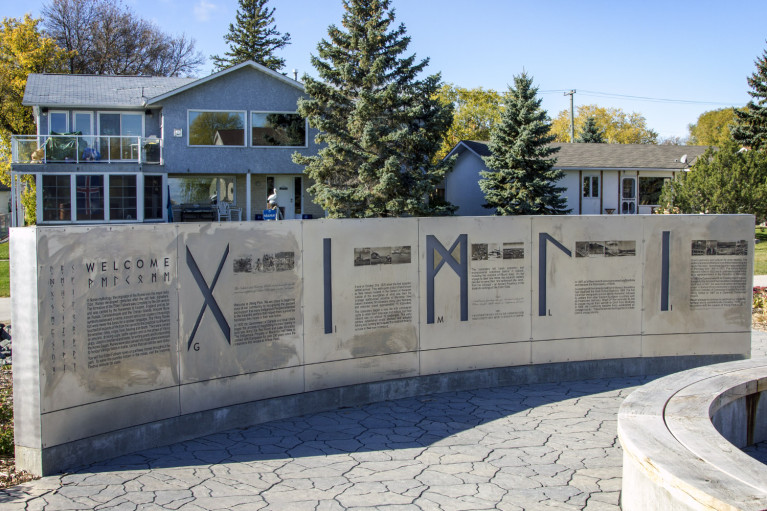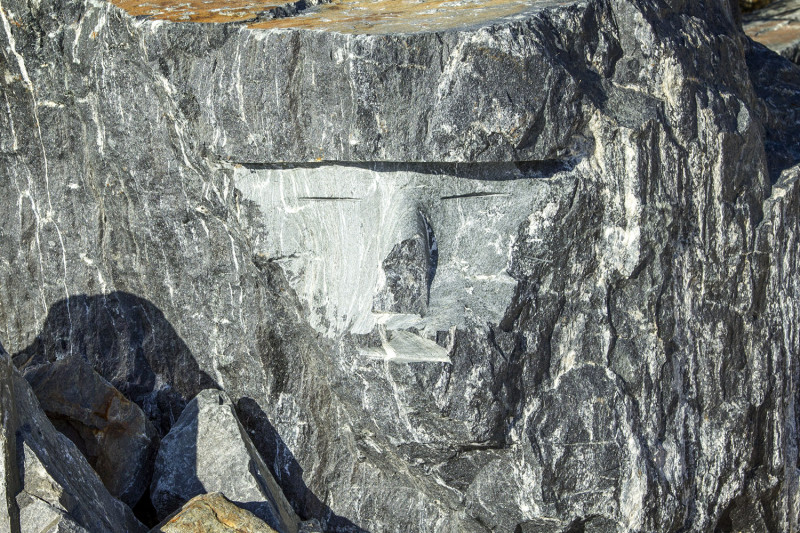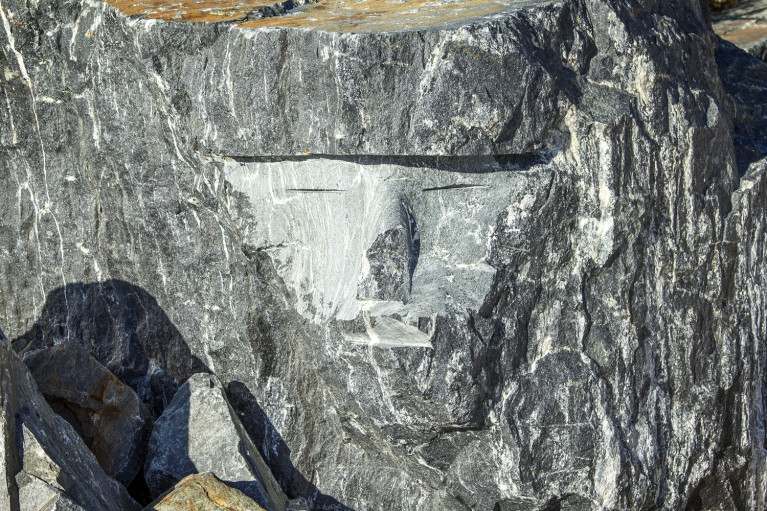 If you're looking for a place to warm up or need an energy boost, stop in at Flatland Coffee Roasters. If you can't find it, just follow your nose as delicious coffee aromas hang in the air. Offering a few tables inside and out, take a moment to relax and rest up for the rest of your day. Flatland Coffee Roasters offers a number of hot and iced drinks with the usual culprits like an Espresso and Americano. However, I highly recommend their Miel which is their coffee with honey and cinnamon. It's the perfect way to warm up! They also have a few food options if your tummy is rumbling.
| | |
| --- | --- |
| | |
Gimli is also where the aptly named Gimli Glider incident occurred. Air Canada flight 143 en route to Edmonton to Montreal had to make an emergency landing due to a number of errors which meant the plane didn't have enough fuel to complete the flight. The crew successfully landed the Boeing 767 aircraft by gliding it into former Royal Canadian Air Force base turned motor race track. If you'd like to know more, stop by the Gimli Glider museum in town.
The Forks in Winnipeg
Say goodbye to the shores of Lake Winnipeg as it's time to head back to Manitoba's capital. If you haven't had a chance to visit yet, be sure to head for The Forks. This beautiful green space is where the Assiniboine and Red Rivers meet. A meeting place for Indigenous peoples for over 6000 years, it was designated a National Historic Site of Canada in 1974. The Forks boasts a number of outdoor facilities and landscape features that are open to the public year round. Enjoy a stroll along the Assiniboine Riverwalk and take in the views of Winnipeg from the Esplanade Riel. If you're hunting for an iconic Parks Canada red chair photo, you can snap one here.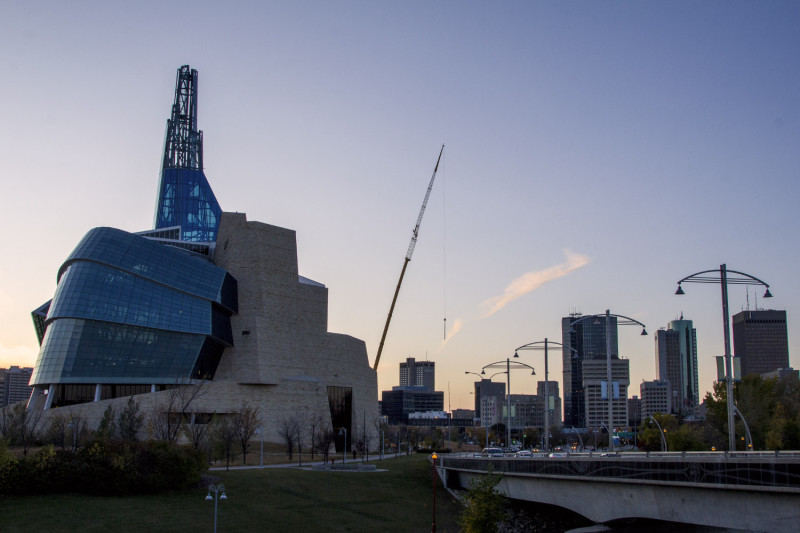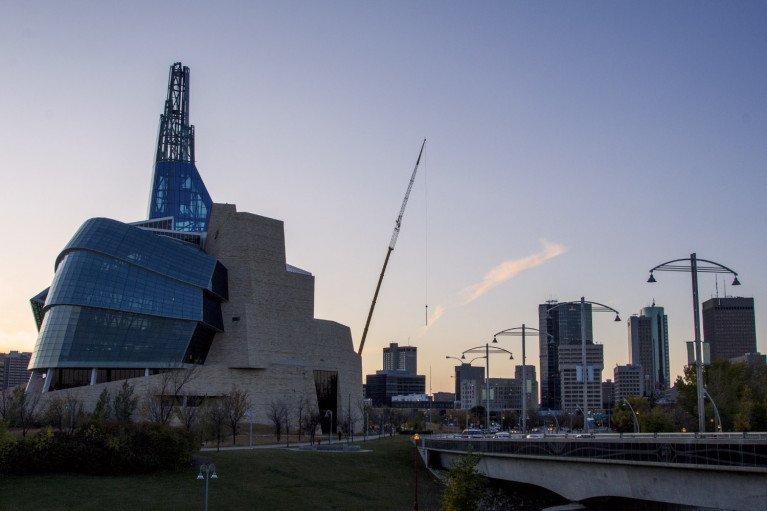 Once your stomach gets the better of you, head inside The Forks Market. Originally two horse stables owned by competing rail companies, it now boasts two stories of vendors and restaurants along with a six-storey viewing tower. You can grab a bite to eat at one of the four full-service restaurants, or indulge in one of the quick-service restaurants. I highly recommend the latter as you can get an amazing meal for $15 or less. Oh, and you can grab a beer from The Common to go with it as the entire floor is licensed. Talk about the best of both worlds! Chances are you'll want to eat here more than once.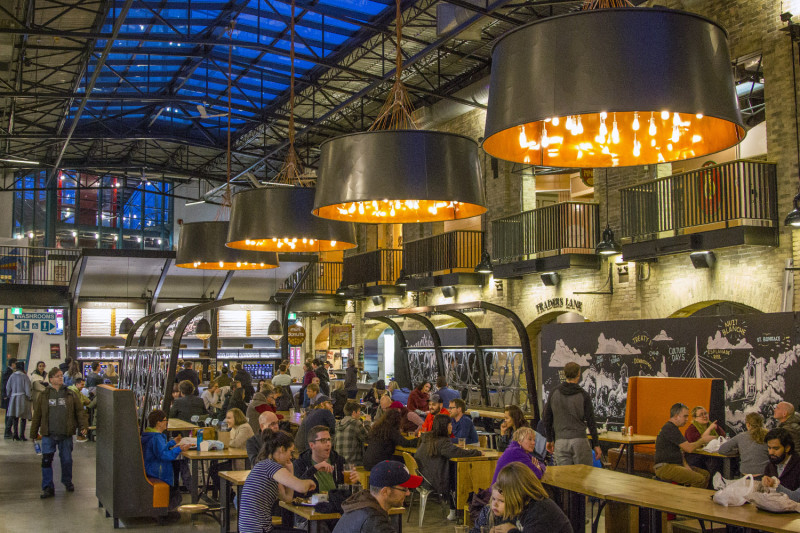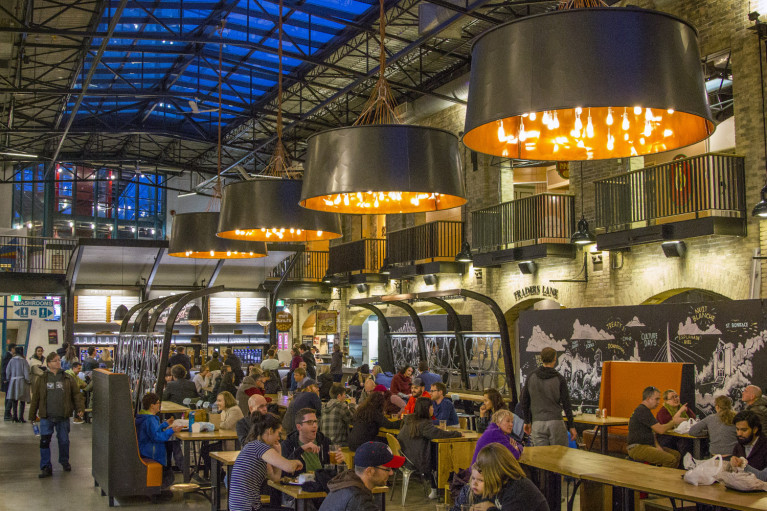 Optional Late Night Adventuring
As Winnipeg is geographically located at a higher longitude than our home of Kitchener in Ontario, I downloaded an aurora detection app as we had heard rumbles of high activity during our last few days in Manitoba. With the meter sitting at a 7 out of 10, I decided to chance it and make the most of my Manitoba road trip with some aurora chasing. I'll sleep when I'm dead, right?
At 10:30 pm, I bundled up and drove 20 minutes north of Winnipeg to Bird Hill Provincial Park. On a clear night, the area can offer spectacular views of the aurora. While the app said there was some cloud cover, it promised clearer skies throughout the night. I managed to catch a few little glimpses, but after about 2 hours of shivering and no clear sky in sight, I called it quits. It's just another reason to return to Manitoba!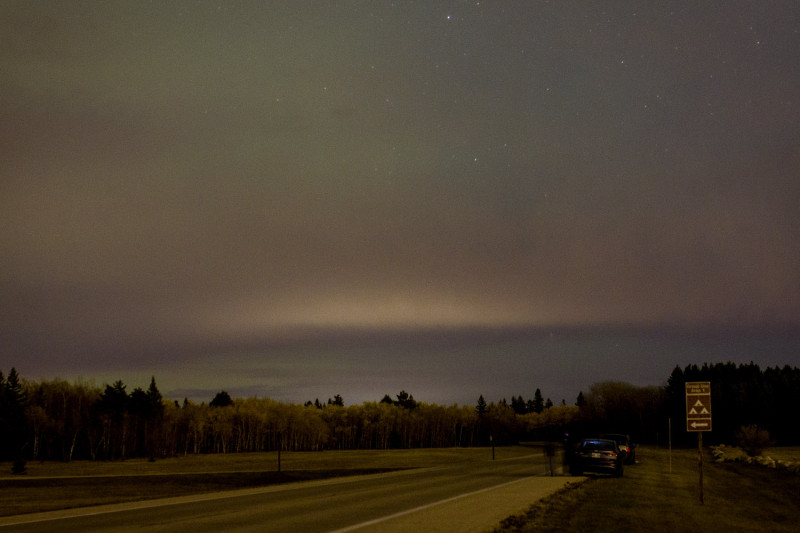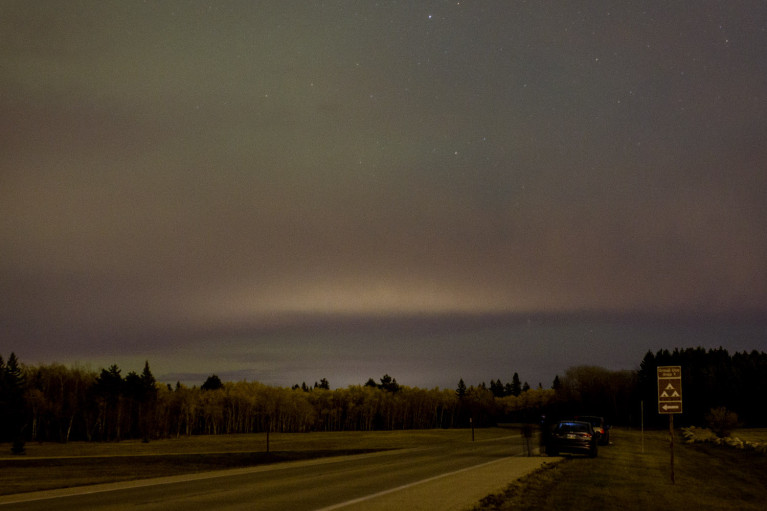 Day 7:
Homeward Bound
After a short night of sleep, we woke up to snow on the ground… no wonder we couldn't see the Northern Lights last night! After stumbling down to my final breakfast at the Humphry Inn and Suites, I said goodbye to our beautiful jacuzzi tub and king size bed. It was time to strategically pack my souvenirs (aka beer) and head for our final destination of the trip.
Assiniboine Zoo
Located just 15 minutes from the airport, Assiniboine Park Zoo is home to the Journey to Churchill exhibit. In case you don't know, Churchill is the famous town located on the western side of Hudson Bay where scientists come from all over to study polar bears. Known as the polar bear capital of the world, tourists can also witness these majestic beauties in the wild. If you don't have the time or money to actually head to Churchill, the Assiniboine Park Zoo is your next best thing.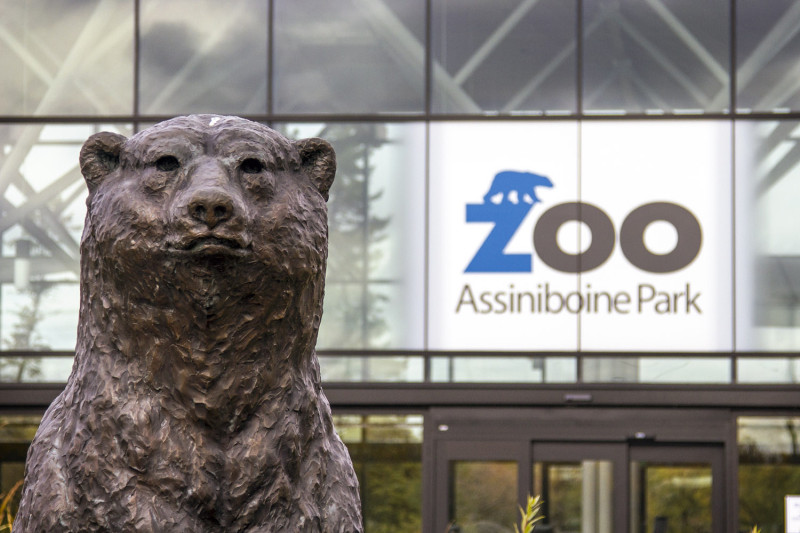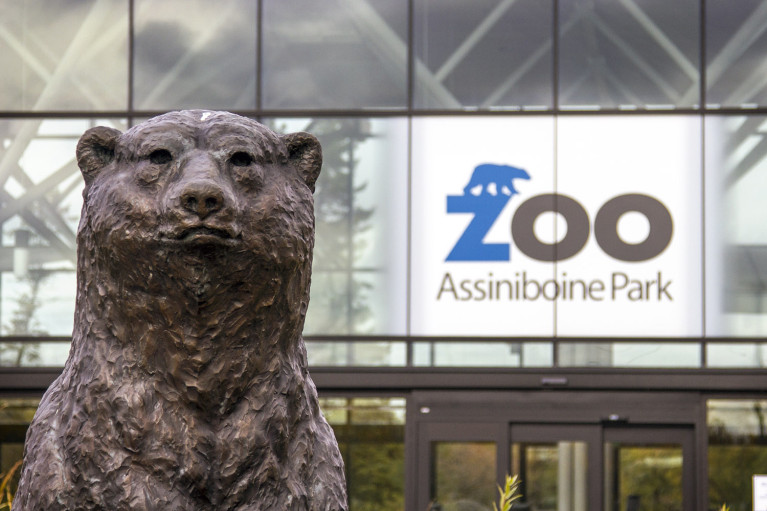 Zoos can be a touchy subject as many animal lovers and animal welfare activists stand divided on the subject. For a bit of background, the Assiniboine Park Zoo aims to support the wildlife that call the zoo home through betterment programs and conservation efforts.
For example, one of their current projects is their polar bear denning study which has given them a $25,000 research grant. Another study is on the genetic structure of polar bears in which they have begun to discover the complex social structures of polar bears, especially in the southern regions of the species' range when polar bears are closer to one another. Not only this, but the Assiniboine Park Zoo is an accredited zoo that participates in a number of programs focused on species survival and restoring over 30 different species of animals to healthy populations in the wild. You can read in further detail about their contributions and programs here.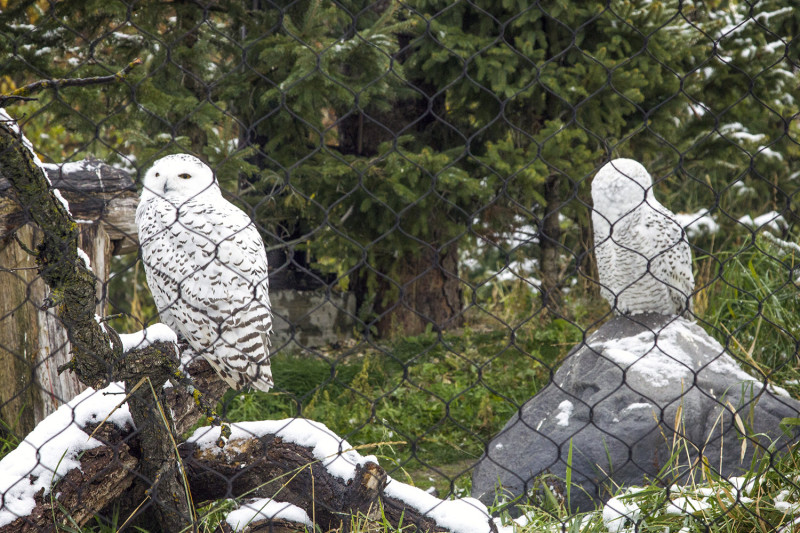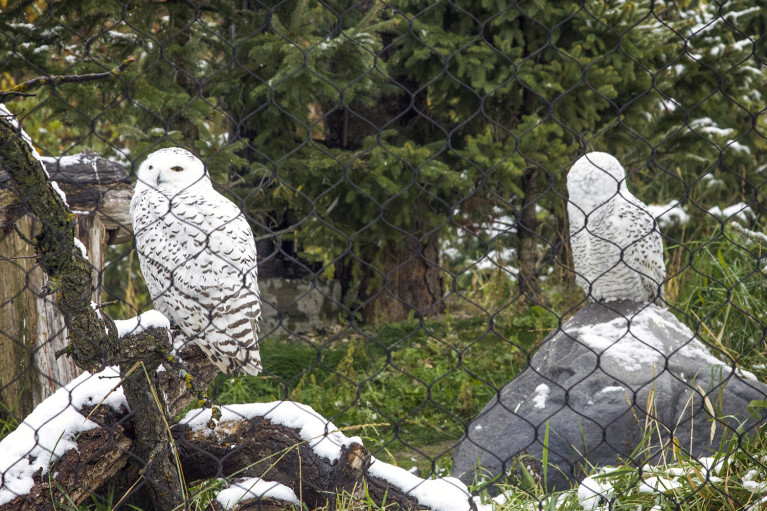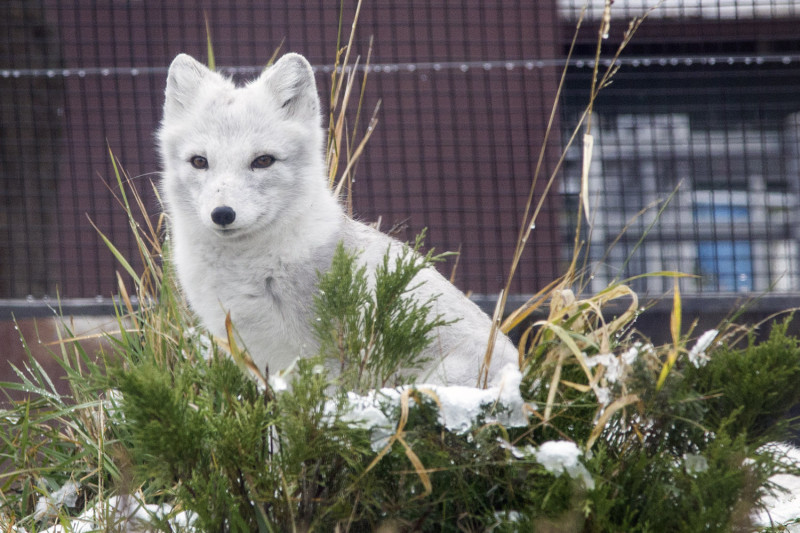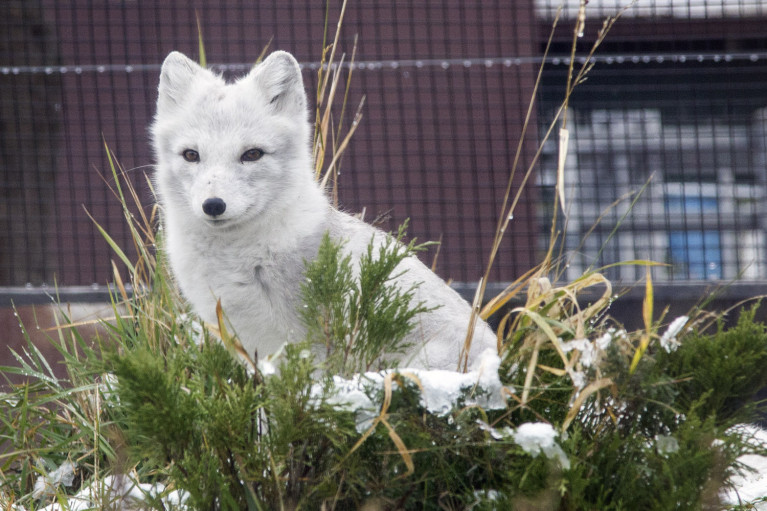 Wander through the grasslands and boreal forest as you admire elk, cougars, and more that call this habitat home. You'll also see gibbons, camels and other animals that reside in Asia as well as some critters from South America and possibly Australia depending on the season you visit. I guarantee though, the Journey to Churchill exhibit will steal the show.
The most comprehensive exhibit on northern species in the world, visitors experience a taste of the Wapusk Lowlands and Churchill's coast. From snowy owls to Arctic foxes to, of course, the polar bear, you'll leave with a new appreciation for our beloved cold-climate species. This award-winning exhibit has a plethora of information not just about the critters that call Northern Manitoba home, but also what we can do to help preserve the habitat. Climate change is a real threat, and every little bit helps to stop our impact on the environment.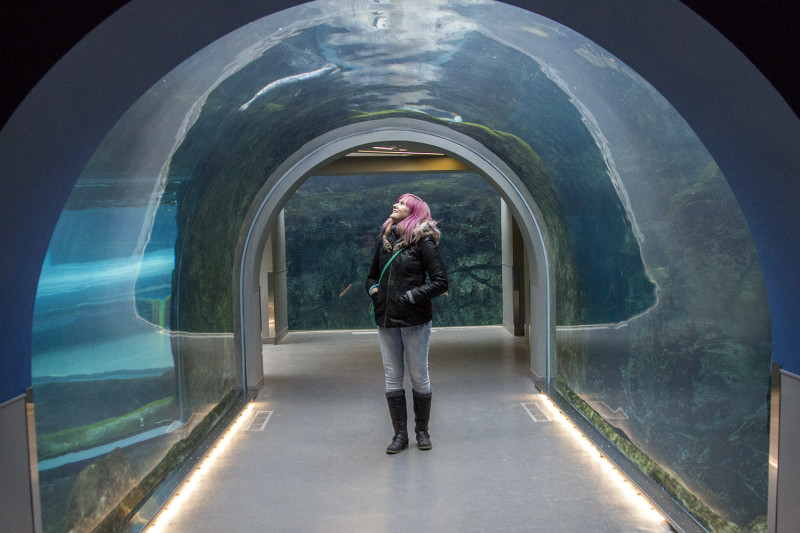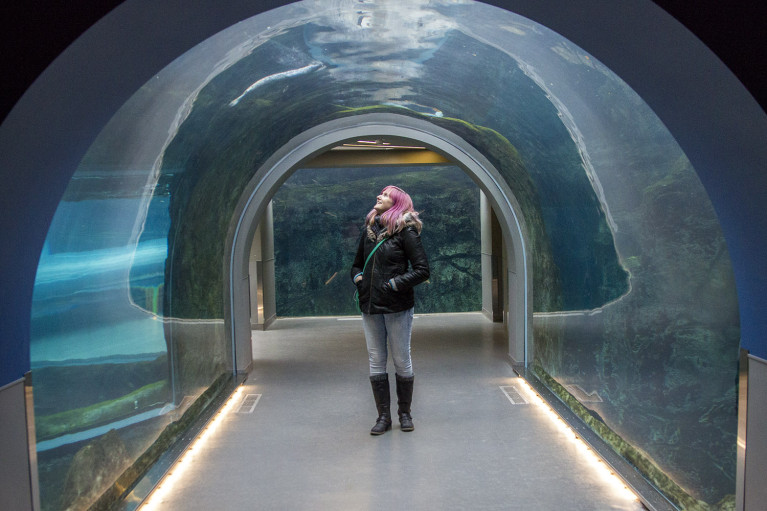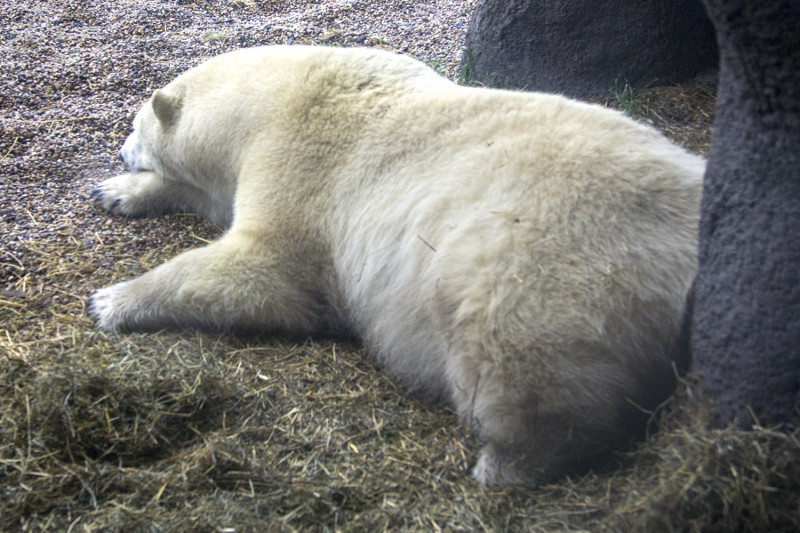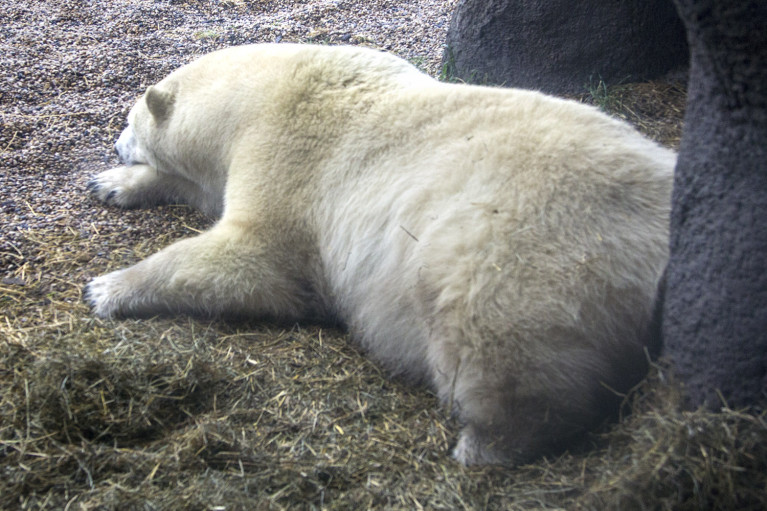 Final Countdown… Last Minute Snacks?
Down to the final hours of this epic Manitoba road trip, I decided on one last meal at The Forks Market. I tried the sushi lettuce wraps from Fusian Sushi and WOW, who knew a lettuce wrap could taste so good? Organic king salmon with avocado, shiitake mushrooms and teriyaki sushi rice topped with a hint of mayo all nestled in a romaine lettuce leaf. All of the ingredients were so fresh and flavourful, I could have easily eaten another order and hated myself afterwards for being stuffed.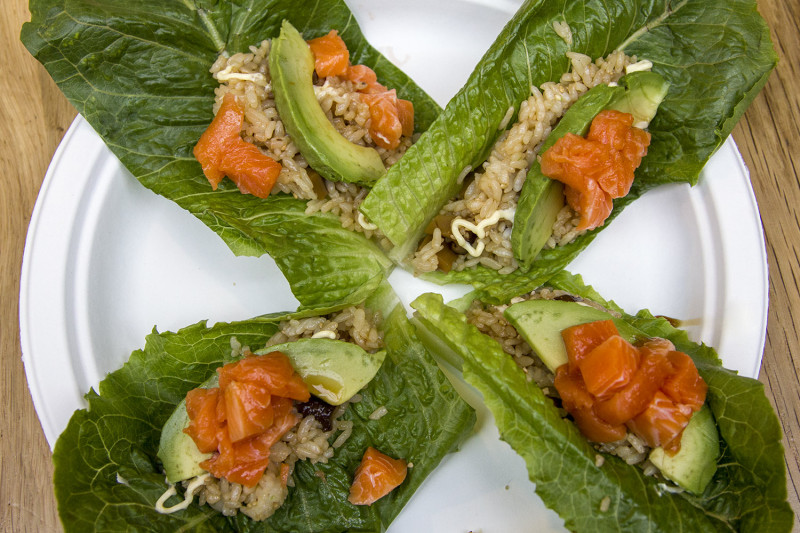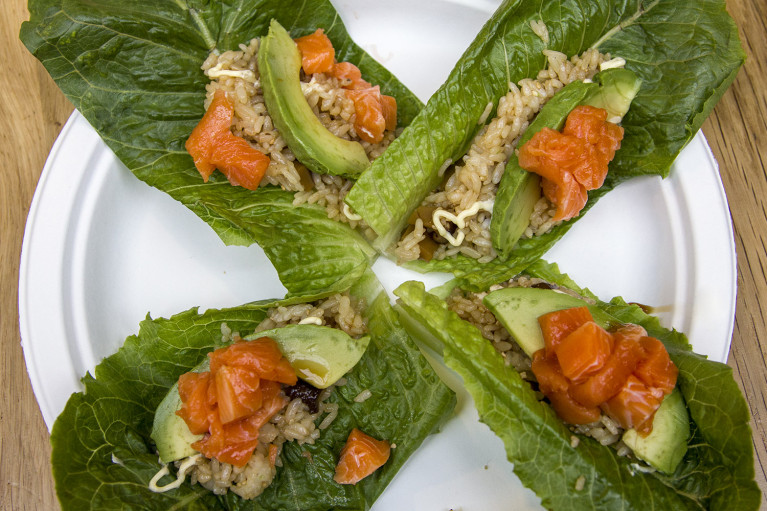 Though I did have a little bit of space left over so I couldn't resist trying a chicken parmigiana empanada from Empanadas and Company by Simon's Steaks. If you're looking for a snack for under $5, this pocket of delight filled with chicken, ham, tomato sauce and mozzarella cheese is perfect. They also have a number of other flavours, including dessert empanadas like apple pie or Nutella and bananas.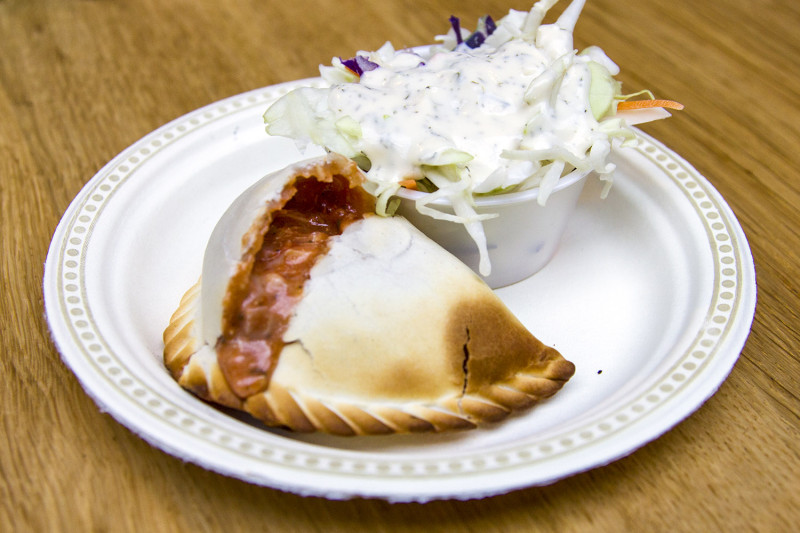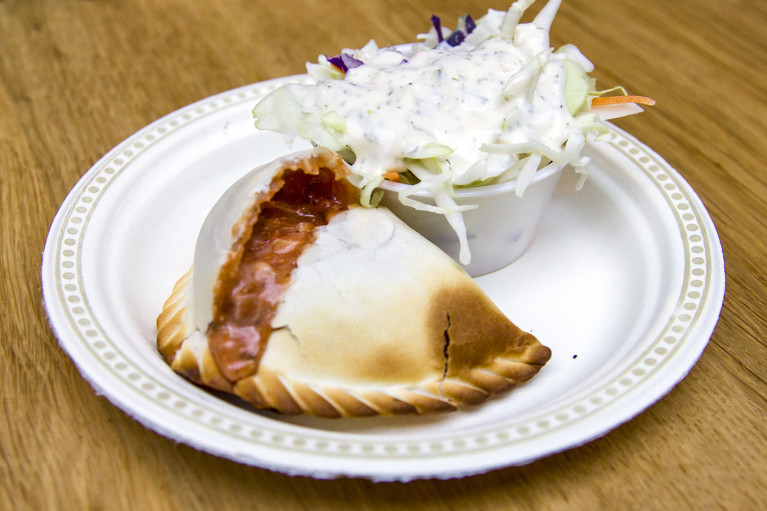 Alas, this whirlwind week in Manitoba had come to an end as I said goodbye from my evening flight Saturday night. While I was pooped by the end of it, I would do it all again in a heartbeat! I'm already keeping an eye out for seat sales to solidify another trip so I can explore more.
So, Ready for a Manitoba Road Trip?
This province honestly has so much to offer all year round. I was lucky to enjoy it in the autumn season with the beautiful fall colours. Although I bet I could have seen even more if I had the summer sun on my side! If a road trip isn't your jam or the full itinerary is way too much, feel free to break it down into some great day trips in Manitoba.
If you're still not convinced about visiting the province, then I suggest checking out my round up of photos. I guarantee they'll ignite some serious wanderlust to plan some Manitoba road trips of your own!
Does this road trip sound like your jam? Is there anywhere you suggest visiting that I may have missed? Are you planning a trip to Manitoba? I'd love to hear in a comment below!
For More Ideas of Things to Do in Manitoba:
Check Out How to Make the Most of a Winter Visit to Winnipeg
Don't Miss this Ultimate Guide to Riding Mountain National Park
Disclaimer
A huge thank you to Travel Manitoba for supplying me with the rental car for this amazing adventure. As well, many thanks to Thermëa by Nordik Spa-Nature and the Canadian Museum for Human Rights for hosting me as well as Tourism Winnipeg for arranging the craft beer tour. Also, this post contains affiliate links that if you use them, I may earn a small commission. You're indirectly supporting IBB and keeping this site running so thanks! As always, all reviews, photos and opinions are my own.
Love this Manitoba road trip itinerary? Pin it for later!