The Ultimate Canada Bucket List: 150 Epic Things to Do in Canada

Let's be honest, Canada is an amazing country with so much to offer. As the world's second-largest country by area with ten provinces and three territories, there is plenty of room for adventure! If you're sitting there wondering "Why visit Canada?" or "What is there to do in Canada?", this ultimate Canada bucket list is your answer. From coast to coast to coast, you'll be blown away by all the amazing things to do in Canada. There is so much to discover from the beautiful forests of the west coast to amazing Maritime culture in the east and inspiring Indigenous culture everywhere in between.
Check Out These Unique Things to Do in Canada
As with any country, Canada continues to evolve and transform. It means more magical opportunities are around every corner. This list of things to do in Canada is by a Canadian for fellow Canadians and international visitors alike. You'll be amazed at just how many activities in Canada there are!
Now don't get me wrong, Canada is a vast country so I'm only scratching the surface with these best places to visit in Canada. Also, if you're looking for popular places to visit in Canada like Niagara Falls, Vancouver or other hot-spots, you won't find them on this list. Don't get me wrong, these places have their own perks for visiting, but I want to show you great Canadian travel that may be a little off the beaten path. In my opinion, these are some of the best things to do in Canada that will allow you to truly get a taste of what this amazing country has to offer!
Use the table of contents below to choose which area of Canada you want to read about as this list is divided by province. If you see a checkmark beside an entry, that means I've actually done it and highly recommend it. No checkmark means I may not have experienced it myself, but it's on my list. It's not only a source of Canada travel inspiration for you but for me as well! Now without further ado, here's an EPIC roundup of bucket list experiences in Canada you HAVE to check out!
Typical Canadian Experiences for Your Canada Bucket List
Connect with Nature at One of Our Stunning National Parks ✓
It's a no-brainer that this would be on the top of my Canada bucket list. Seriously though, our national parks should make the cut for any Canada must-see list. Each park has something unique to offer including the beauty of the Canadian Rockies in Banff National Park and Jasper National Park, the wilderness of Yoho National Park, the Maritime charm of the lesser-known Kouchibouguac National Park, and more. You'll have a wonderful time exploring nature no matter which national park you visit.
Indulge in Tim Hortons ✓
Affectionately known as Tims, Timmies and even Timmie-Hoes, this coffee chain is definitely a very Canadian thing you should experience. I know you I'm not one to normally support a chain (especially since its no longer Canadian-owned) but Tim Hortons is just one of those stereotypically Canadian things you have to try at least once… which is easy since they're everywhere. Let's just say if there isn't a Tim Hortons nearby, that's when you know you're in the middle of nowhere. Tim Hortons coffee also makes a great souvenir for friends and family back home.
Watch (or Play!) Hockey ✓
We're very proud of our sport and we let it show. Whether it's catching a local game or playing "shinny" on a frozen pond, it's definitely a Canadian thing. While not every Canadian watches the NHL, you can bet that 99% of Canadians are glued to their TV during the Olympics!
Tickle your Tastebuds with a Caesar ✓
I'm not talking the salad here. This adult beverage is similar to a Bloody Mary but better as we use Clamato juice instead of straight tomato juice. It might sound weird and even gross but give it a try. Chances are if you like a Bloody Mary, you'll think it's delicious!
Sip on a Glass of Wine in Wine Country ✓
Canada has quite a few of them! From Nova Scotia to Vancouver Island, with of course the more popular ones being the Niagara Region and the Okanagan.
Hit the Road and Explore Canada from Coast to Coast to Coast
Wondering how to visit Canada? One of the best ways is with a road trip along the Trans-Canada Highway. This road connects all the provinces from east to west and offers plenty of great spots to explore. Another more adventurous way would be to tackle the Trans Canada Trail or TCT. Created in 1992, this trail route was completed in 2017 for Canada150 and now connects Canada from coast to coast to coast. With over 24,000 kilometres of trails, it'll take you at least 2 years to hike the whole thing! If that's not a quest worthy of a Canada bucket list, I don't know what is.
Get Away from the Hustle and Bustle in Cottage Country ✓
Many of us Canadians love the great outdoors, and it's not uncommon for a family or friends to own a cottage. A weekend away from the hustle and bustle of everyday life is fantastic and something to experience!
Learn and Experience the Rich Indigenous Culture of Canada ✓
While this may not be on the top of your radar, Indigenous tourism is becoming much more prevalent – and rightfully so! Turtle Island (North America) has been inhabited by the Indigenous long before European settlers came, meaning there is plenty of rich history and culture to learn about. Whether you attend a Pow Wow, experience a spiritual journey with an Indigenous tour operator or listen to the stories shared by Elders, you'll leave with a greater understanding of the world we live in.
Must-Dos in Newfoundland & Labrador
Visit Cape Spear ✓
The most eastern point in the western hemisphere, this is a must for any east coast Canada bucket list. Cape Spear is the start of the East Coast Trail and is home to the second oldest lighthouse in the province.
Enjoy the View from Gros Morne's Lookout Trail ✓
It's a brutal hike up as step after step your legs burn more and more, but trust me – the view from the top is worth it!
Visit North America's Only Viking Settlement ✓
You're missing out on a key part of Newfoundland if you don't pay a visit to L'Anse aux Meadows. They also have replicas of what they believe the Viking houses looked like and you can see the remnants of Vinland, Leif Erikson's attempted colony.
Take the Ferry to the Big Land – Labrador ✓
Often forgotten about by visitors, Labrador is absolutely breathtaking as you drive its winding roads. Be sure to stop in Red Bay and learn about the whaling history of the town. Don't forget to take the ferry to Saddle Island!
Overlook St John's from Signal Hill ✓
Its fortifications built in the mid 17th century, Signal Hill played a key part in winning the final battle of the Seven Years War. Many years later, Cabot Tower was built to commemorate the 400th anniversary of John Cabot "discovering" Newfoundland.
Get Screeched In ✓
A completely optional yet fun ceremony to take part in, getting screeched in is only for non-Newfoundlanders (or mainlanders). You'll be required to recite a short phrase (but don't think it's easy!), take a shot of screech, and kiss a cod. Just hope your fish is frozen!
Enjoy a Traditional Jiggs Dinner ✓
A traditional meal prepared on Sundays across Newfoundland, a Jiggs Dinner consists of salt beef boiled together with potatoes, carrots, cabbage, turnip, and cabbage or turnip greens. Its isn't complete without pease pudding and figgy duff!
See the Jellybean Row Houses ✓
You may recognize them from the newest series of tourism ads for Newfoundland and Labrador, but these beautiful houses aren't just along one street. Stroll through the heart of St John's and you'll spot plenty!
Enjoy the Quaint Beauty of Quidi Vidi Village ✓
Pronounced kiddy-viddy by most, the village was important in the War of 1812 as it served as an artillery battery. Now you'll find Newfoundland's oldest brewery and many picturesque sites that will take your breath away!
Admire the Views of Western Brook Pond ✓
An iconic corner of Gros Morne National Park, Western Brook Pond is part of the northernmost section of the Appalachian Mountains. This fjord was carved from the neighbouring plateau by glaciers, and the best way to see it is by boat.
Watch for Icebergs in Twillingate
Known as the Iceberg Capital of the World, Twillingate is a hot spot for observing these 10,000 year old beauties as they float down Iceberg Alley. You can also see whales, or go hunting for root cellars within the town.
Hang Out with the Puffins in Elliston
Believe it or not, the Atlantic Puffin is Newfoundland's official bird and has many protected areas for the species to nest. While they mainly live at sea, Elliston is the best place to catch a glimpse of these cuties! Skip heading to Iceland for some puffin viewing and knock that off your Canada to do list!
Things to See in Nova Scotia
Drive the Cabot Trail on Cape Breton Island ✓
…take your time doing it! The trip can be done in a day, however you'll get to truly experience the beauty if you stretch it out. There are so many beautiful lookout points and little towns to enjoy. Beware though, it can get really foggy!
Climb the Stairs to Incredible Views from the Cape Forchu Lighthouse ✓
Strap on some comfy shoes and climb the 77 stairs all the way to the top, for some of the best views in Western Nova Scotia! Offering a number of beautiful waterfront trails and a fantastic restaurant, this is a must when visiting Yarmouth and the Acadian Shores.
Visit the Bluenose with a Trip to Lunenburg ✓
You may recognize the historic, shapely figure of the Bluenose as she's the boat on our dime. While the one sitting in Lunenburg's harbour isn't the original, the Bluenose II is an exact replica. You can go on a tour of it or admire her from shore. Either way, this colourful coastal town is worth exploring!
Learn About 50 Years of Immigration History at Pier 21 ✓
It's no secret that Canada is heavily shaped by immigration, and it's a large part of what makes our country unique. Pier 21 looks in depth at the stories and experiences of immigrants and is constantly adding to their collection.
Take a Drive Through the Eastern Passage ✓
Enjoy the beautiful sights, and don't miss taking Highway 322 to Fishermen's Cove… especially if you like seafood. There are many little restaurants, but I highly suggest Wharf Wraps. Not too expensive and absolutely delicious!
Hike to a Quiet Beach in Prospect, NS
Nova Scotia is no stranger to beautiful sunsets, but chances are you won't have to share it if you head for Quiet Beach. There's not much of a path, but there doesn't need to be. Just follow the trail through the woods to the juts of granite and enjoy.
Explore the Many Islands Near the Southern Shore with a Kayak Trip from Mahone Bay
Mahone Bay is a beautiful little village on the water, and a great place to start exploring Nova Scotia's many islands. If you're as directionally-challenged as I am, I'd highly suggest doing a guided tour.
Indulge at EnVie ✓
Locally sourced, sustainable, organic and delicious, this plant-based restaurant is not to be scoffed at. Their dishes are top-notch and will leave you so full but wishing you had room for more.
Search for the Famous "Money Pit" with a Guided Tour of Oak Island
Does the Curse of Oak Island ring a bell? If it doesn't, type it into Google and you'll find out. Oak Island has baffled man for centuries, and while you can't access the island on your own, you can take guided tours to learn about its history and the 'curse' of the island.
Learn About Acadian History at Le Village Historique Acadian de la Nouvelle Écosse
Overlooking Pubnico Harbour, the historical Acadian Village of Nova Scotia will give you a glimpse into the culture of the Acadian people, showcasing their industrious and joyful spirit and celebrating their language and traditions that have flourished for over 350 years.
Step Back into the Historic 1800s in Shelburne
With over 15 pre-1800s homes, Shelburne is a history buff's dream. They once housed Loyalists who withdrew from the American Revolution. Its history is celebrated during the Founders' Days festival in July!
Unmissable Prince Edward Island
See Where "Canada" Became a Country at the Province House National Historic Site ✓
Located in the province's capital, head to Charlottetown to see where what is now Canada came to be. This site shares about the history of our country's conception from the settler's point of view so please remember that it doesn't share the entire story. It's also been the seat of the province's legislature since 1847.
Indulge in Some Fine Seafood at Water Prince Corner Shop ✓
When you want some quality seafood, head to where the locals go – close to the wharf to this indistinct blue restaurant! Owned by a local family for over 25 years, they buy the freshest seafood straight from the local harbour. If you're going to get a lobster dinner anywhere… it's here!
Cycle Along the Confederation Trail
Traverse this 435 kilometres long trail and enjoy the rolling hills from tip to tip of the island! If you visit in the winter months, you can tackle it via snowmobile.
Visit the Province's Oldest Lighthouse in Point Prim
Built in 1845, it is one of the few round brick lighthouses in Canada. Take a tour of the lighthouse and learn about its history while climbing to the top for some epic views of the area.
See the Ever-Shifting Sand Dunes of Greenwich ✓
These gentle giants are ever-changing as the sand gets swept with the wind. The area has beautiful boardwalks and long stretches of pristine beaches – just beware of the blowing sand!
Visit the Inlet of Malpeque and Indulge in Their Fresh Oysters
If you've heard of any kind of oyster, chances are it's a Malpeque. A staple in the world of oysters, go to the source and enjoy them at their freshest on the western side of the island!
Re-Live the Adolescent Adventures of Anne of Green Gables
A literary icon, you can see where the story comes to life in Cavendish. Tour the site which inspired L.M. Montgomery's famous novel.
See the Longest Natural Rock Reef on the Continent in North Cape
Extending 2 kilometres off-shore, take in the natural beauty of the dividing point between the Northumberland Strait and the Gulf of St Lawrence
Enjoy the Scenic Views of the Murray River
Take a boat down the Murray River to the Murray Islands and see a plethora of seals, along with some mussel farms along the way.
Live the Life of a Fisherman in Georgetown
Once a shipbuilding centre in the Victorian Era, Georgetown is a small village with fantastic waterfront views… and where you can be a fisherman for a day!
New Brunswick Bucket List
Watch the Tide as You Explore Hopewell Rocks ✓
Depending on the time you visit, you may get a different experience of the flowerpot formations. If you're lucky and you arrive at low tide, you'll be able to explore all around them as they rise stories above the ocean floor.
Enjoy a Scenic Drive Along the Fundy Trail Parkway ✓
Take in stunning views of the Bay of Fundy as you explore this 19 kilometres coastal section. With plenty of trails, lookouts and more, it's worth a stop whether you only have a few hours or a full day!
Watch the Switching Currents of Saint John's Reversing Rapids ✓
An interesting anomaly that occurs depending on the tide level of the Bay of Fundy, the flow of the water will switch. No matter what direction the tide is going in, the view is quite pretty!
Experience 19th Century Living at King's Landing Historical Settlement
Immerse yourself in this living museum as 100+ actors and actresses give you a taste of what life was like back then in the Maritimes.
In February, Watch Some World Class Pond Hockey in Plaster Rock
As I mentioned, we Canadians love our hockey – and on the pond is taking it back to where it all began. Want to try your hand at it? Register early and bring your three best pals along!
Take in Grand Falls
Grand Falls Gorge is a beautiful sight at any time of the year, with the area offering a number of activities year-round. The best time to see the falls is in the spring, but even when there's little water in the summer you'll be in awe of the gorge itself!
Indulge in the Delectable Chocolate of Ganong in St Stephen
In operation since 1873, this family-run chocolatier is known across Eastern Canada for its tasty treats. If you're a chocoholic – this is a must!
Connect with Nature at Chiputneticook Lakes
Nestled in by the border with Maine, this 180 kilometre stretch is surrounded by forest – and the perfect place for kayak/canoe enthusiasts to disconnect at a backcountry campsite.
Grab a Bite at the Old City Market in Saint John ✓
Standing since 1876, this brick building is packed with vendors selling a variety of edible items. If you're feeling like a snack, find a stall that has dulse: dried Atlantic Seaweed that's eaten like chips!
See Gravity work in reverse at Magnetic Hill
A hilarious novelty of Eastern Canada, pull up to the bottom of the hill… you'll be surprised as your car will drift upwards!
Say Hello to the World's Largest Lobster Sculpture in Shediac
This self-appointed lobster capital boasts the world's largest and many take a photo with him. Enjoy the beaches and then go say hi – don't worry, you won't miss him!
Enjoy the Undeveloped Shoreline of Cape Jourimain Nature Centre
Just before the bridge to PEI sits this 600+ hectare protected wildlife area. Explore the 17 kilometres of trails as they take you through beaches, dunes, salt marshes and wooded areas. Be sure to climb the lookout tower for a great view of the Confederation Bridge.
Québec's Must Sees
Take in One of Montreal's Many Festivals ✓
Montréal is a hotspot for festivals from Nuit Blanche in the winter which celebrates art of all kinds to the Just for Laughs Festival in the summer that'll have you crying with laughter, there's always something going on in the city. Like the famous Tam Tams in Parc du Mont Royal which happens every Sunday during the summer!
Fill your Belly with a Calorie-Filled Poutine ✓
Yes poutine is available across Canada, but nothing beats one from Montréal. I suggest heading to La Banquise, but be prepared for a line-up! This is one place I always go to whether I only have one day in Montréal or a week.
Enjoy Canada's Most Famous Export at a Cabane à Sucre
Also known as a Sugar Shack, these are a popular place to visit as winter fades and spring settles in. You'll learn about how maple syrup is made and, of course, indulge in some!
Take in the Rolling Mountains of The Laurentians
Just an hour away from Montréal reside stunning rolling mountains along with a number of beautiful lakes and adorable little villages. If you're looking for some skiing, head to Mont Tremblant and shred some powder!
Go Whale Watching in Tadoussac ✓
Where the Saguenay River and St Laurent River converge is where whales come to feast. This makes Tadoussac one of the best destinations in the world for whale watching! Whether you wish to take a tour and get up close or catch a glimpse from the shore, you'll be amazed by these natural beauties!
Drive to the End of the Highway ✓
If you're already in Tadoussac, plan an epic Quebec road trip along the Route des Baleines aka the Whale Route! Route 138 follows the north shore of the St Lawrence River and offers incredible natural beauty, cultural wonders, fantastic eats and more. However, upon arriving in Kegaska… the highway ends! There are plans to continue Route 138 but they won't be completed for at least 50 years so snap a photo and explore the community at the end of the highway!
Spend a Night in North America's only Ice Hotel ✓
The famous Hôtel de Glace is a sight to see and probably the chilliest item on this Canada bucket list. The hotel's theme changes every year as they construct it from scratch each winter. If you're not brave enough to spend the whole night, don't worry. You can also get a day pass and enjoy the sculptures within while heading for a warm bed that night!
See the Fortifications of Québec as You Explore Québec's Old Town ✓
The wall that surrounds the heart of Québec City can be explored in the warmer months, giving you a great view. You'll see a number of iconic sights, including the world's most photographed hotel – the Château Frontenac.
Take in the Magnificent Montmorency Falls ✓
Standing a good 30m (almost 100ft) taller than Niagara Falls, Montmorency Falls will take your breath away. The park isn't too far from Québec and can be accessed by bus, or you can even bike there! Driving is also an option.
Let the Saguenay Fjord Take Your Breath Away ✓
Formed over 200 million years ago, this beautiful area is best explored with a boat tour on the Bateau Mouche. Definitely visit the Baie de Tadoussac for a full panorama view. The surrounding area of Saguenay Lac-Saint-Jean has plenty to offer including good hikes, great eats and more!
See Canada's Tallest Lighthouse
Visit the town of Gaspésie and feast your eyes on the Cap des Rosiers Lighthouse. Standing 34m tall or just over 111ft, it's the country's tallest lighthouse!
Go For a Wild Ride Down Québec City's 130+ Year Old Toboggan Ride!
Built in 1884, its age doesn't show as it gets your adrenaline racing! Reaching speeds of up to 70 kilometres an hour, it'll definitely make you scream!
Ontario Bucket List
Skate the Rideau Canal ✓
Our nation's capital is a beautiful city, but one of the most Canadian things you could do is skate the Rideau Canal. Skates are available to rent and there are places to warm up along the way if the cold gets to be too much!
Visit Georgian Bay ✓
Covering 15,000 square kilometres, Georgian Bay has tens of thousands of islands to see and explore. Not only that, but it has so many picturesque points along the shoreline, it's not hard to see why so many people fall in love with it. One great way to enjoy it is to pay a visit to Georgian Bay Island National Park via their DayTripper!
Kick Any Cold (or Just Warm-Up) With Meredith's Elixir ✓
Ask anyone in Grey County and they will swear by it – Meredith's Elixir is a force to be reckoned with and a local favourite. A must try – and an extra special treat if you get it as a latte with a marshmallow at The Cheese Gallery in Thornbury!
Hunt for Waterfalls in Hamilton ✓
Niagara Falls is beautiful, but we're fortunate in Ontario to have a plethora of waterfalls – especially in the Hamilton area. With over 100 waterfalls within the city limits, I suggest checking out the best waterfalls in Hamilton. My favourite time is in the winter when they're partially frozen! If you do, there are plenty of great indoor activities in Hamilton as well to warm you up.
Indulge in a Glass or Two of Icewine ✓
The Niagara Region produces over 90% of Canada's Icewine, and we're very proud of that fact. Head for Niagara-on-the-Lake and have a sip of our liquid gold, especially at the Niagara Icewine Festival!
Take a Cruise Around the 1000 Islands ✓
Enjoy a tour of the Saint Lawrence River as you enjoy this archipelago that borders Ontario and New York State. With sights like the beautiful Boldt Castle on Heart Island and the smallest international bridge, you'll wish you owned one of the islands. Yes, many of the islands have cottages on them!
Hike the Bruce Trail ✓
Probably one of my favourite pass times, the Bruce Trail runs from Queenston by the US border all the way up to Tobermory. At ~885 kilometres long, it's a great way to disconnect from the world. I'd love to hike it from end to end one day!
Visit the Toronto Islands ✓
Just a short 15min ferry ride away, the islands are accessible all year round and provide you with a view of the Toronto skyline that's unmatched! There are lots of trails to hike & bike, along with plenty of festivals in the summer.
Grab a Beer at Oktoberfest ✓
Weren't expecting this one were you! Where I live now in Kitchener-Waterloo is home to the largest Oktoberfest outside of Germany. While nobody can beat the original, it's still a great time and a large part of the area's history. Prost!
Go for a Ride on the Agawa Canyon Tour Train ✓
Take in the pristine lakes north of Sault Ste Marie or The Soo as you explore the Canadian Shield. A great day trip, you'll have two hours of quality time with the Agawa Canyon. I hear it's breathtaking in the fall!
Visit the Revamped National Gallery of Canada
Housed in our nation's capital, the National Gallery of Canada is getting a makeover for Canada's 150th. The galleries will reopen in June as the Canadian and Indigenous Galleries. Until then, take in some of the exhibitions that are still open like their European collections.
See What Life Would Be Like if a Nuclear Attack Occurred
Sounds ominous I know, but the Cold War had government officials on edge and so the Diefenbunker was born. This four-story, 30,000+ square foot building is over 25 metres underground and now runs as a non-profit museum.
Explore the World's Largest Freshwater Island ✓
Manitoulin Island, meaning 'cave of the spirit' in its traditional Odawa name, is an incredible destination that visitors (AND locals!) overlook. From quiet cottage living to beautiful beaches, incredible eats and everything in-between, trust me when I say Manitoulin Island is a destination you won't want to miss!
RELATED: For more amazing things to do in Ontario, check out this Ontario summer bucket list, my guide for the fall season as well as my Ontario winter bucket list!
What Not to Miss in Manitoba
Visit the Forks National Historic Site ✓
Preserving over 6000 years of human history at the junction of the Assiniboine and Red Rivers, there is lots to do: take in a show, walk the footpath along the riverbank, or in the winter do some skating or cross-country skiing. It's a must for any Manitoba itinerary!
Take a Trip to Iceland Without Leaving Canada ✓
Step foot in Gimli and you'll feel like you've been transported to the tiny Nordic country. Learn all about how the town came to be and take in beautiful views of Lake Winnipeg. If you visit in August, you just might catch Islendingadagurinn – an Icelandic festival!
Enjoy the Pristine Waters of Clearwater Lake
Pretty self-explanatory, and the Caves Trail will take you through scenic eroding cliffs and deep crevices.
Witness the Disappearing Past of Grain Country ✓
As the Prairies became the 'breadbasket of the world', grain elevators were a leader in prairie architecture. You can now see concrete replicas at the Inglis Grain Elevators National Historic Site.
Visit Canada's Longest Suspension Bridge ✓
The Souris Swinging Bridge, measuring 184 metres, is our country's longest suspension bridge. While the original bridge was built in 1904, the bridge has succumbed to the elements four times so in 2013 it was rebuilt with durability in mind.
Travel Back in Time to 16th Century Mennonite Life
What was once a regular occurrence in Southern Manitoba, Steinbach is now a unique preservation of Mennonite culture. Its giant windmill can be spotted from the highway.
Delve into the Subject of Human Rights at the Canadian Museum for Human Rights ✓
This museum is the first national museum to be established outside of Canada's Capital Region, and its purpose is to educate the public's understanding of human rights as well as encourage dialogue and reflection while instilling respect for one another.
See the Only Stone Fort from the Fur Trading Era in North America
Just outside of Selkirk, the Fort Garry National Historic Park's centrepiece was built by the Hudson's Bay Company in the 1830s. It was an important centre for the fur trade, as well as serving as a base for northern exploration into what is now Nunavut.
Visit the Polar Bear Capital of the World
Churchill, Manitoba is internationally famous for the ability to admire these majestic creatures from the safety of a "tundra buggy". Autumn is the best time to see them, however they can be spotted throughout the year.
Enjoy the Beautiful Vistas at Cape Merry
Originally a trading post for the Hudson's Bay Company, the first battery was built in 1717. Remnants can still be seen but what you really want to see are the gorgeous panoramas – and belugas in season!
What to Experience in Saskatchewan
Enjoy Wascana Park
What was once a small river, the birth of Wascana Lake meant this became the focal point of Regina. This large park has tons of trails for hiking in the summer and snowshoeing in the winter, along with a lot of green spaces. You might even see the odd moose!
Take in the Rolling Hills of Qu'Appelle Valley
Enjoy the sights of small towns and lakes as they appear by following the river. Don't be afraid to go off the beaten path, you'll be glad you did!
Soak in the "Lake of Healing Waters"
Declared as such by the Cree, Manitou Lake has Dead Sea like characteristics… meaning you float due to the density of minerals in the water.
Delve into the Deep Past of Moose Jaw
What started as a tiny outpost for the Canadian Pacific Railway grew to have a turbulent time. From run-ins with the KKK to Al Capone spending some quality time with the town, it's no wonder it has a colourful history. Now dubbed "Little Chicago", it has plenty of character with its well-preserved art deco buildings and beautiful murals.
Visit the Birthplace of the Mounties in Regina
Head to the Royal Canadian Mounted Police (or RCMP) Heritage Centre to see their only training academy in the country!
Enjoy a Picnic in the Meewasin Valley
This beautiful area along the South Saskatchewan River is a great place to spend the day exploring the trails and enjoying a meal while you do so. Unfortunately, the interpretive centre closed last year.
Explore the Tunnels of Moose Jaw
Wander deep below the city as the tunnels tell tales of hardship from many years ago.
Say Hello to the T-Rex of Eastend
This town of 500+ people is home to one of the most complete T-Rex skeletons ever discovered. Learn more about it at the interpretive centre and be sure to say hello – his name is Scotty.
Connect with Nature at Cypress Hills Interprovincial Park
Straddling the Alberta-Saskatchewan border, the park is full of contrasting yet breathtaking landscapes as boundless prairies morph into rolling hills housing backcountry lakes.
Alberta Bucket List
Experience the Heart of Edmonton in Old Strathcona ✓
Avoid the glitz and glam of the West Edmonton Mall and experience the ever-changing creature that is Old Strathcona. With a variety of bohemian bars and food joints, it's always lively in these Victorian redbrick buildings. If you're on Whyte Ave, you're in the right spot.
Take a Trip Along the Icefields Parkway ✓
This beautiful stretch of highway from Lake Louise to Jasper deserves a drive and one that should be spread out over the course of a day so you can fully enjoy all of the beautiful scenery it has to offer! While there are plenty of Canada bucket list worthy road trips, this is definitely towards the top of that list. Just hope for some clear skies!
Enjoy Maligne Canyon From the Ground Up ✓
In order to do this, you need to visit in the dead of winter but trust me, a trip to Alberta in January/February is worth it! The river within the canyon freezes so you can explore along what would be the river. Just be careful – ice is slippery and be aware of the weather conditions to ensure it's been cold enough for the water to freeze thoroughly! Or don't take the risk and check it out on a guided tour.
Celebrate the Night with the Dark Sky Festival ✓
Held every year in Jasper, partake in activities revolving around the Milky Way as you enjoy everything this Dark Sky Preserve has to offer.
Spend Some Quality Time with K-Country ✓
No this is not a terrible country band, Kananaskis Country is a dream for hikers, bikers, etc who want the magnificent views of Banff without all the… well, tourists.
Take a Hike to the Plain of Six Glaciers Tea House
Built in 1924 by Swiss Guides who were working for the Canadian Pacific Railway, this tea house offers stellar views of the mountains and glaciers surrounding Lake Louise. If you're really zealous, hit this and the Lake Agnes Tea House in one day!
See the Writing on the Wall at Writing-On-Stone Provincial Park
Classified as a UNESCO World Heritage site this year, Writing-On-Stone (also known by its Indigenous name Áísínai'pi) is one of the largest areas of protected prairies within Alberta. It protects one of the greatest collections of Indigenous carvings and paintings in the country.
Visit the Hoodoos in Dinosaur Country
These mushroom-like pillars made of sandstone are a sight to see, so take a drive along Hoodoo Drive while exploring Horseshoe Canyon and possibly stop for an excavation excursion in Drumheller!
See Where the Prairies Meet the Mountains
A part of the same UNESCO World Heritage Site as Glacier National Park, Waterton Lakes resides in the southwest corner of Alberta – along with a lifetime of adventures! The park is a refuge for many of Canada's iconic animals from elk to cougars to hundreds of wildflower species.
Eat Like a Queen/King at Rouge
Housed in a historic mansion from 1981, Rouge is Calgary's most celebrated restaurant. With locally-inspired dishes that rotate weekly, you're bound to enjoy something fresh and new… if you can get a table.
Pay Tribute to the 250,000 Ukrainians Who Emigrated to Canada from 1892-1930
In Alberta's Ukrainian Cultural Heritage Village, you can witness what it was like to be a farmer, school teacher, blacksmith, etc back then in the Ukraine. All of the buildings are also original buildings as they were relocated and restored!
What You Can't Miss in British Columbia
Conquer the Grouse Grind
Also known as Mother Nature's Stairmaster, this is no small feat! Make your way for 2.9 kilometres as you conquer over 2,500 stairs to reach the top. Make it a race to beat your time or just enjoy the workout, but you'll be rewarded with a great view from the top! Give yourself 1.5-2h for the excursion.
Take in the Views from the Sea to Sky Highway
Whether you're a history buff, the outdoorsy type, or just want to enjoy the breathtaking views BC has to offer, you'll love this drive from West Vancouver to Lillooet!
Get Away from the Hustle & Bustle of Downtown Vancouver in Stanley Park ✓
Probably my favourite place in Vancouver, Stanley Park has so much to offer. With a variety of festivals throughout the year, the ever beautiful totems of Coast Salish artist Susan Point, and the breathtaking views, it's easy to spend a full day enjoying the natural beauty of the area. This is a must for your BC bucket list!
Experience the Eclectic Openness of Wreck Beach ✓
I don't think there's a creature out there quite like Wreck Beach. A nude beach with little to no guidelines other than respect each other and have a great time, it's definitely a sight to see and enjoy… I'd just suggest leaving any children at home for this one! Note: drugs are frequent, however in the crazy amount of times I've been there, I have never felt pressured or unsafe. It's an inclusive, accepting, open environment with some of the most interesting people you'll ever meet!
Get the Adrenaline Pumping with Canada's Longest Zipline ✓
Not for the faint of heart! Fly like a bird as you zip through BC's backcountry with Superfly Ziplines. At 600 feet in the air and reaching speeds of up to 100 kilometres per hour, this is one adventure you'll never forget!
Go for a Soak with a View
The Lussier Hot Springs are nestled inside of the Kootenays' and a haven for hikers and outdoor enthusiasts. If you make the trek through the Lussier Gorge, you'll be rewarded – and for free! This is one of the top must-dos on my personal Canada bucket list!
Support Local Artists with an Art Crawl Along the Sunshine Coast
Just a 40min ferry ride from Horseshoe Bay, enjoy the natural beauty while looking for purple flags along the coast. These indicate an artist at work, many of which are available for a drop-in visit. Grab the Purple Banner Flyer from one of the visitors' centres and plan your route!
Enjoy a Glass at the First Indigenous-Owned Winery in Canada
While there are a number of incredible wineries in the Okanagan Valley, NK'MIP Cellars stands out among the rest. Pronounced in-ka-meep, this is not only the first Indigenous-owned winery in Canada but also North America! Don't miss visiting the NK'MIP Desert Cultural Centre to learn more about the true history of these lands and the traditions of the Osoyoos Indian Band.
Bask in Marine-Themed Adventures with the World Championship Bathtub Race
Yes it sounds random, but these 4 days are Nanaimo's biggest summer draw. With a parade, street fair and fireworks galore, the highlight is the 58 kilometre course put on by the Loyal Nanaimo Bathtub Society!
Learn About Wolves At the Northern Lights Wolf Centre
A haven for wolves born in captivity, the purpose here is to educate visitors about these beautiful creatures as they're still being hunted to extinction.
Be Surrounded by the Mountains in Fernie
When I say surrounded, I mean it as Fernie is in the middle of the Elk Valley Are with mountains on all four sides. Coming from humble beginnings in the coal/lumber industries, it's now a hip little town with beautiful sights all year round. If you're a fan of Hot Tub Time Machine, then you'll squeal – this is where it was filmed.
Immerse Yourself in the World's Last Major Region of Coastal Temperate Rainforest
Great Bear Rainforest covers 7% of British Columbia and is brimming with fjords, islands, and colossal mountain peaks. Unfortunately, it is under fire as the area is eyed by various logging companies and oil tycoons for a pipeline. Many groups are fighting to support it, and can always use some help. Arrange for a guided trek and you might catch a glimpse of the rare Kermode bear, or 'spirit bear' – the black bear's white cousin.
Yukon Bucket List
Let the Dogs Take You for a Ride
Dogsledding can be done in many of the provinces and territories, however The Yukon is home to the Yukon Quest – a legendary 1600 kilometre race. Some of the previous participants now run their own tours and excursions, hence here's where you'll get the pick of the litter when it comes to dog sledding. Talk about a Canada bucket list expedition!
Take a Hike with the Yukon Conservation Society
A group that runs free nature hikes, you have the option of 10 itineraries ranging from easy to hard. This group's mandate is "To pursue ecosystem well-being throughout the Yukon and beyond, recognizing that human well-being is ultimately dependent upon fully functioning healthy ecosystems."
See How The Yukon Forests Are Rebounding with the Spruce Beetle Loop
In 1994 the Spruce Beetle began to kill millions of trees as winters were warmer meaning less of the beetles were killed with the changing of the seasons. However, many factors have worked against them in the more recent years like less food sources and other tree species cropping up. You can see what impact they have had at this loop just off of the Haines Highway.
Witness the Impact of Dredge No 4
The valleys surrounding Dawson show the stress and impact the gold hunt had on the scarred land. See this huge mechanical machine which tore up the Klondike Valley.
Admire the SS Klondike
What was one of the largest stern-wheelers to sail the Yukon River for 18 years, the SS Klondike became a historic site after its final journey in 1955.
Treat the Tastebuds to some Fireweed Jam
You may recognize fireweed as it's The Yukon's flower (as seen on their flag). Since most of the plant is edible, it has a variety of uses from jams to sauces and even in martinis!
See Where the Gold Rush Began
The Bonanza Creek Discovery Site is the approximate location where gold was first discovered back in 1986. Learn more about the gold rush from the interpretive displays that line the path.
Observe the Beautiful Shoreline of the Five Finger Rapids
Previously the bane of existence for stern-wheelers, the Five Finger Rapids now is accessible by a 2 kilometre loop of trail, which a fairly steep decline. A great spot for a picnic – and it's free!
Take in the Charcoal & Green Beauty of Tombstone Territorial Park
Sprinkled with little glaciers and beautiful lakes, the expansive valleys and formidable ridges are a sight to see – especially in July when the purple wildflowers are in bloom.
Take a Flightseeing Tour of Mount Logan
Canada's highest mountain is located in Kluane National Park. A great way to see it is from the air as only the most experienced of mountaineers can scale it. Mount Logan is actually increasing in height as the tectonic plates below shift.
The Unmissable in the Northwest Territories
Experience the Aurora Borealis in the Northern Lights Capital of the World ✓
These ever-famed dancing lights that are on pretty much everyone's bucket list can be seen over 240 days out of the year, even in the capital of Yellowknife! Just one of the many reasons why you should visit the Northwest Territories!
Treat your Tastebuds to Some Atlantic Char ✓
A common fish found in the area, it's the best place to get it since it's so fresh! Head to Bullock's Bistro in Yellowknife for the best place to get fish in town. Their Inconnu is delicious too – and be sure to get their 'secret sauce'!
See the Sod Houses of Tuktoyaktuk
These Inuvialuit igluryuaq are made from driftwood and covered with sod. What you'd think may be cold kept the Inuvialuit warm even in the coldest of winters.
Admire the Northernmost Nesting White Pelicans ✓
Take the dirt road just past the golf course south of Fort Smith and you'll be admiring the Mountain Rapids. Around that area as well are the Upriver, Pelican and Cassette Rapids – all of which can be accessed by the 30 kilometre long stretch of Trans Canada Trail starting in Fort Smith.
Visit the Ragged Ass Road ✓
Not-so-fondly titled by those who went stone-broke (aka ragged ass) during the gold rush era in Yellowknife, this road was made famous by Tom Cochrane, one of Canada's most prized musicians. Nowadays though, the mansions have overtaken the number of cabins from the Gold Rush. Take a tour to learn more about this area and Yellowknife's history!
Revere in Canada's Most Spectacular Waterfall
Twice as high as Niagara Falls, Virginia Falls is unmatched as it's surrounded by remote scenery untouched by man. While you need to fly in and fly out to get to it, it'll make for an incredible Canda bucket list adventure. Don't worry though, there are plenty of other beautiful waterfalls you can access more easily!
Witness the World's Highest Concentration of Pingos
Pingos only form in a permafrost environment, so the Northwest Territories are a breeding ground for them. Of the 1300+ earth-covered ice mounds, you can visit one of the two closest to Tuktoyaktuk and get a great view of the village!
Take a Guided Tour of the Icehouse
Close to the sod houses I mentioned earlier, this communal freezer is an excavated system of tunnels where the locals keep their catch. In order to access, you must have a guide.
Get a Bite to Eat at Alestine's
A Mom & Pop restaurant with a twist as all of the meals are cooked inside of a school bus! With a changing menu as well as a patio, it's a must-stop when in Inuvik!
Visit Canada's Largest National Park (& the Only Salt Plains in Canada!) ✓
Spanning the border between the Northwest Territories and Alberta is Canada's largest national park. Wood Buffalo National Park should 100% be on every Canada bucket list! Not only is it clearly huge, it is also home to the only salt plains in the country. Head to the visitors' centre in the town of Fort Smith and then head south to check out the expansive view of what seems like a desert as saline minerals seep from the ground. You can walk across, however you must be barefoot in order to help preserve the ecosystem. If you're feeling adventurous, taste the salt for yourself! Spoiler alert: it's very salty.
Visit the True Arctic Wilderness of Aulavik National Park
With more people making around the world trips than visitors to the park, Aulavik is a truly remote experience. Excursions must be planned in advance with Parks Canada as it is only accessible by plane. Be sure to pack extra supplies in case your return flight is delayed!
What to Explore in Nunavut
Take a Guided Tour to an Ice Floe
Yes, I mean an ice floe in the middle of the ocean. From April until July, you can actually walk on an ice floe as you take in the breathtaking mountain views, admire passing icebergs and enjoy as the wildlife abounds.
Enjoy Everything a Wilderness Lodge Has to Offer
Situated in remote locations and surrounded by unrivalled scenic arctic environments, you can explore the areas near these lodges by kayak, hiking, mountain biking, and more! Return from the day and cook the fruits of your labour (if you went fishing) or have one of their superb chefs fix you a local meal from muskox to bannock.
Visit Canada's Northernmost Park
Quttinirpaaq (pronounced 'koo-tin-ir-pa-ak') is located in the High Arctic at the northern tip of Ellesmere Island. Meaning 'top of the world', they're not lying as it's just 720 kilometres from the North Pole. As it is remote, most visitors take a guided tour to explore the beautiful winter tundra. Sounds like an epic Canada bucket list adventure to me!
See Remnants of the Last Ice Age
Forming a 2,000m high barrier, the Penny Ice Cap is located on Baffin Island's Cumberland Peninsula and is 6,000 kilometres squared in size. Scientists believe that the northwest portion of this ice cap could be a fragment of the Laurentide Ice Sheet.
Warm Up with a Bowl of Caribou Stew
One of the traditionally eaten foods in the territory, it'll warm you up after a cold day exploring the area's beauty!
Admire the Views of the Sylvia Grinnell River
Just 30 minutes outside of Iqualuit by foot, you can learn more about the area's cultural and natural heritage along the area's hiking trails. The park is divided in two by the river, and it houses a variety of rare fauna including the woodsia fern – one of the rarest in Canada.
Learn About the Disappearance of the Franklin Expedition
Head for King William Island and take a tour of the Northwest Passage Territorial Trail. Here you'll find an informative tour about the quest to find a Northwest Passage along with the search for answers to determine what happened to the Franklin Expedition.
See the Remains of Life from 450 Million Years Ago
Learn about the geology and theories of Fossil Creek and what scientists believe the area looked like millions of years ago. You'll be challenged to participate in the Great Fossil Hunt where you'll join the search for fossils, but be sure to only look and not touch.
Witness the Formidable Mount Thor
Located in the Auyuittuq (pronounced 'ow-you-we-took') National Park, Mount Thor is a sight to behold. This park is the most accessible in the province, and those who are skilled enough can try their hand at scaling Mount Thor on an expedition in the summer months.
Paddle the Thelon River
The Thelon River became a Canadian Heritage River in 1990 due to its vital role in the lives of the Caribou Inuit. Stretching 900 kilometres from the Northwest Territories to Nunavut, it supports an unusually diverse amount of wildlife. 275,000 Beverly caribou cross the river each year during their annual migration.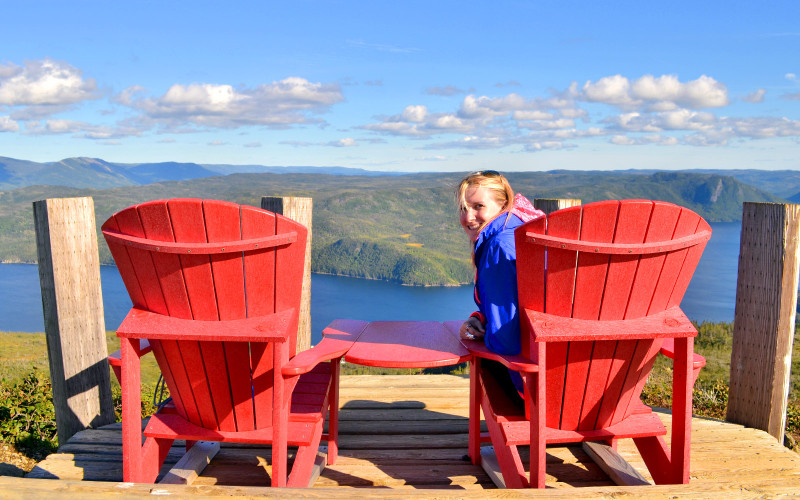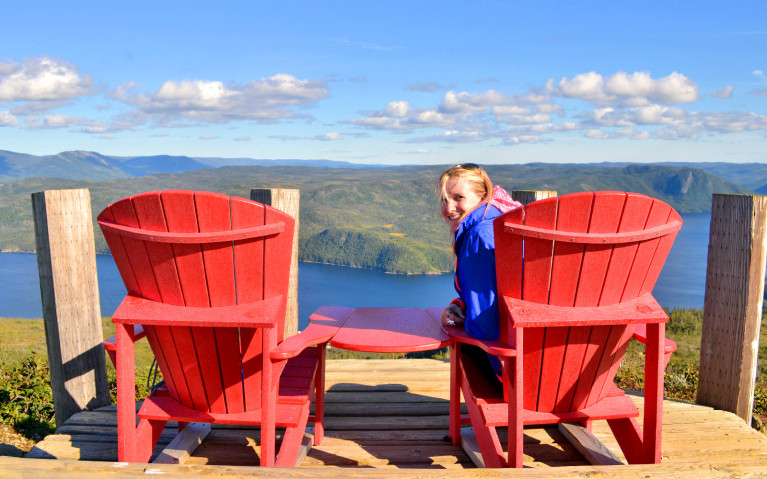 Ready for a Canadian Bucket List Adventure?
I can't stress enough just how diverse Canada is and every province and territory has so many unique experiences to offer. A destination for all seasons, you'll find plenty of stuff to do in Canada no matter what time of the year you visit. There really is no best time to visit Canada as each season has its own advantages!
Visiting in the summer means you'll truly experience our natural wilderness, though you'll have to contend with crowds… and bugs. Shoulder-season travel is always a good idea with fewer people and perks like beautiful fall foliage. Winter is my personal favourite where you can have a truly Canadian experience in our winter tundra… just be sure to pack plenty of layers.
While this list may have been inspired by the country's 150th birthday which has come and gone, Canada has so much to celebrate that we'll all be busy for years to come! Are any of these adventures making the cut for your visit to Canada? Is there something you'd add to this list of bucket list destinations in Canada? I'd love to hear it in a comment below!
Are you looking for any Canadian souvenirs or possibly a gift for someone who loves Canada?
Don't miss my epic round up of goodies – you might just want a few for yourself!
Don't forget these bucket list places to visit in Canada & pin it for later!