Northern Ontario Road Trip: Dip Your Toes In With This Itinerary

Ontario has an undeniable amount of natural beauty throughout the province. While we may not have the Rocky Mountains or access to a sea's shoreline, we have plenty of other gems. Born and raised here in Ontario, I – along with many other Ontarians – often take for granted that we can enjoy 4 of the 5 Great Lakes or that we host over 600 provincial parks and conservation areas. The best way to enjoy it in my opinion? A classic Northern Ontario road trip. So what are you waiting for? Grab your keys and get a true taste of the province!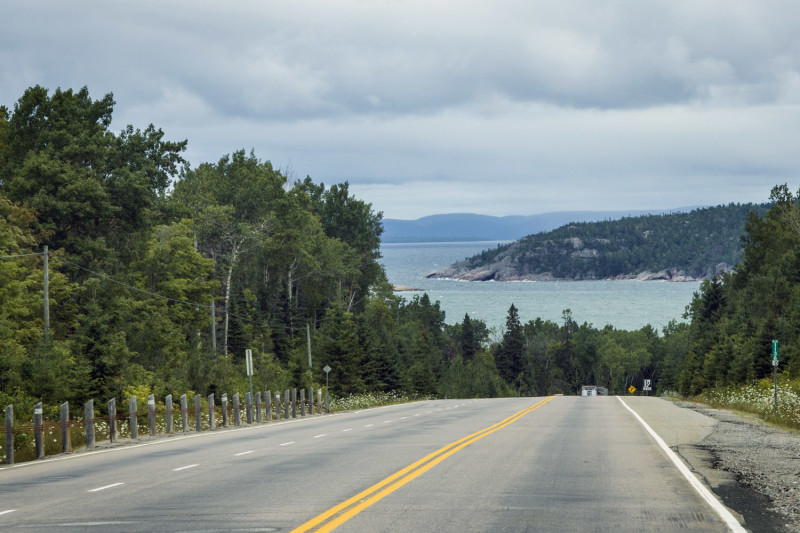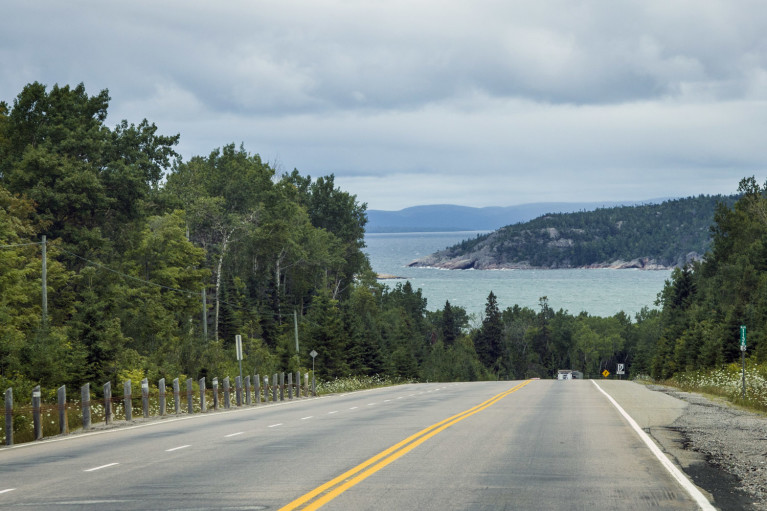 A Little Background on Northern Ontario
Ontario is a large province (the 4th largest to be exact) and the borders for northern versus southern can have different interpretations. The general understanding is once you see the Canadian Shield, you've stepped foot in Northern Ontario. If you're unsure where that is, once you pass the Parry Sound area, chances are you've left Southern Ontario.
While over 3/4 of the land mass is considered Northern Ontario, less than 1/4 of the population lives there. As a result, you have acres of untouched landscape at your fingertips. 6 days will give you a great introduction to Northern Ontario, but with turn offs and lookouts galore, it's easy to spend weeks enjoying everything the area has to offer.
INSIDER TIP:If you're looking to save a bit of money on attractions for this adventure, Attractions Ontario has coupons that can help!
6 Day Northern Ontario Road Trip Itinerary
I'm going to be straight with you – at least 6 days are needed to explore Northern Ontario. It's easy to extend it to a week, 10 days or even 2 weeks, but pencil in 6 days to best enjoy your first foray into it without feeling too rushed. This itinerary also only goes as far as Sault Ste Marie. If you're looking to go to Thunder Bay or further, I would suggest tacking on at least another 3 days, if not more. Enough logistics though, let's get to it!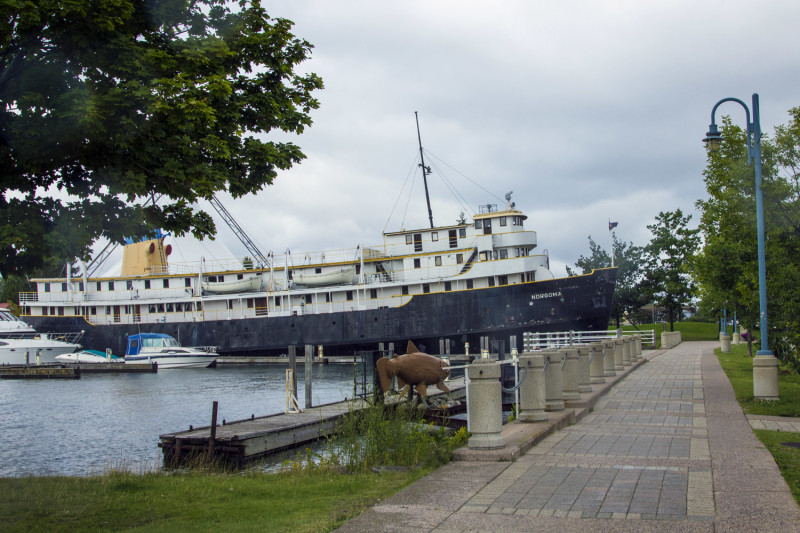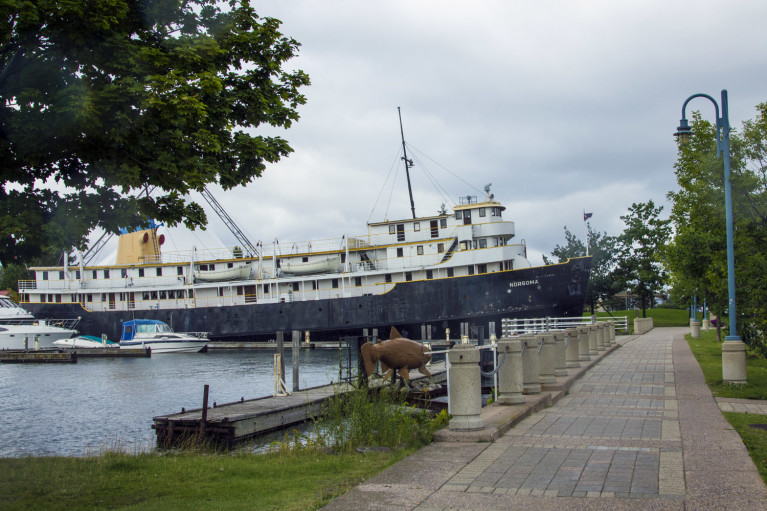 Day 1: Drive & Get Acquainted with The Nickel City
This will vary a bit depending on your starting point. Coming from Kitchener, the drive to Sudbury is approximately 5 hours. You can split up this drive with a stop near Honey Harbour, home to Georgian Bay Islands National Park, or you can book it right to Sudbury – your call.
When following Google, she'll want to take you along the 401 to the 400. I honestly avoid this as much as possible as traffic is extremely unpredictable. All it takes is a few accidents (which occur fairly often) and your 5 hour drive can turn into 7 or 8. Cut through Guelph and up to Orangeville along the 9, then hop onto the 400 to help ensure your drive isn't delayed.
Leaving Toronto, it's a little harder to bypass traffic. You can try the Don Valley Parkway, but it's often as bad as the 401, so taking Yonge St all the way up past Richmond Hill until the 11 may be your best bet and then hop on the 400. Check the traffic on Google or Waze before starting your Northern Ontario road trip and plan accordingly.
INSIDER TIP: Gas in Orangeville is cheaper than most locations on the route, so fill up here before heading north to save a few bucks!
First stop – Sudbury! Home of the Big Nickel, this old mining town has grown so much over the past decade. There is plenty to see and do in town, although I'd get acquainted with Sudbury's roots first at Dynamic Earth.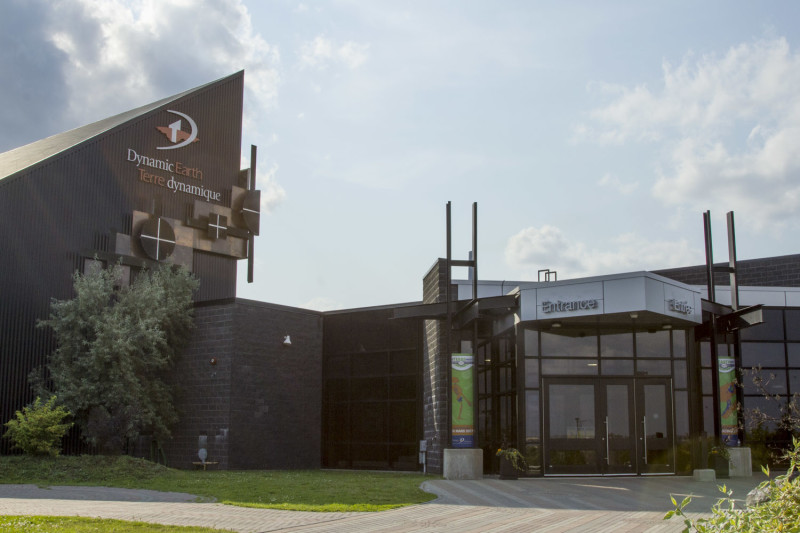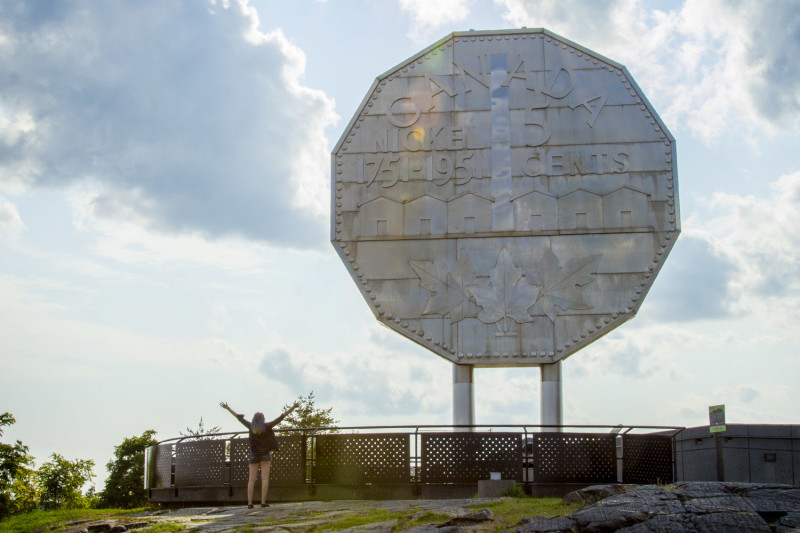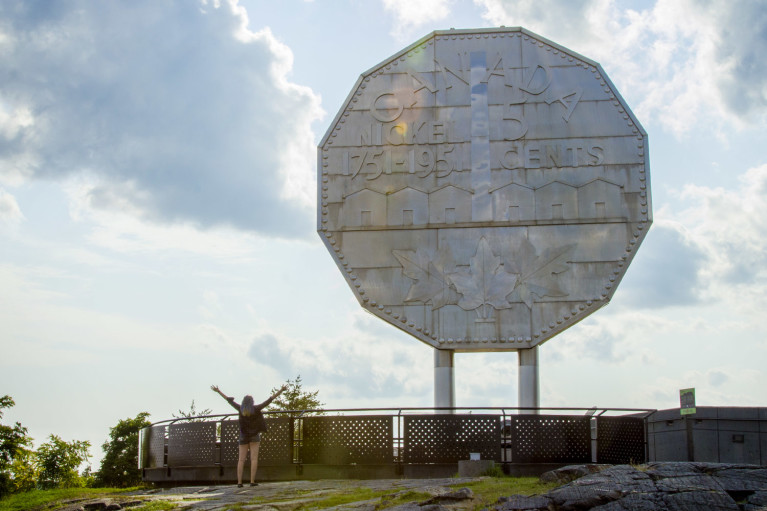 Get your geology on as you identify gemstones, learn about our quarries and even start your own earthquake! When you need a breath of fresh air, check out their outdoor science park in the summer months. As soon as you enter, grab your pass for their underground tour. It'll be the highlight of your trip as you descend 7 stories and walk in the footsteps of Sudbury's miners while learning about the evolution of mining.
Your guide will show you video clips of old mining practices along with the equipment they used then versus now. The tour is absolutely fascinating and not to be missed. It can be chilly down there so bring a hoodie with you and if you're tall like me, be prepared to occasionally crouch. A hotspot for families, even the big kids will enjoy what Dynamic Earth has to offer. Oh, and don't forget to grab a photo with the Big Nickel if you didn't on the way in!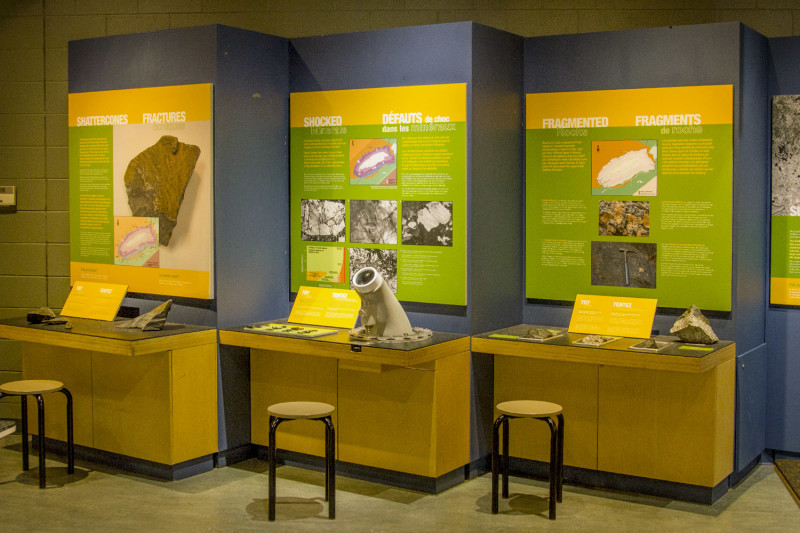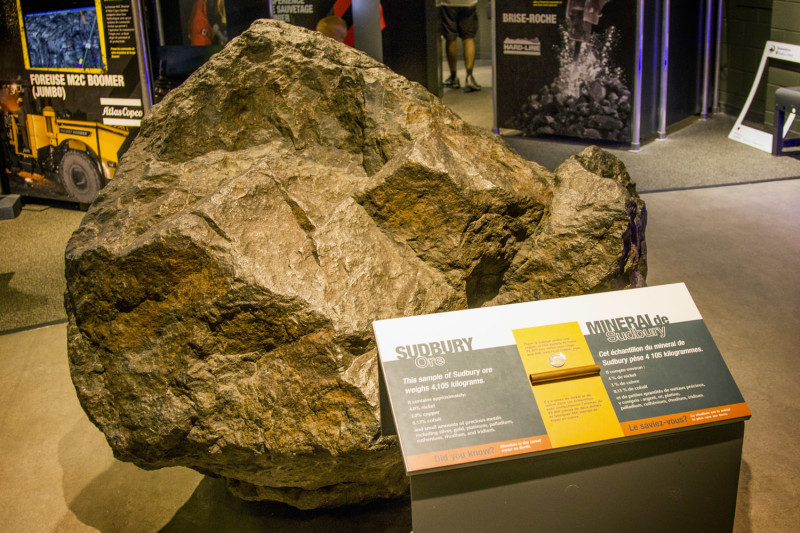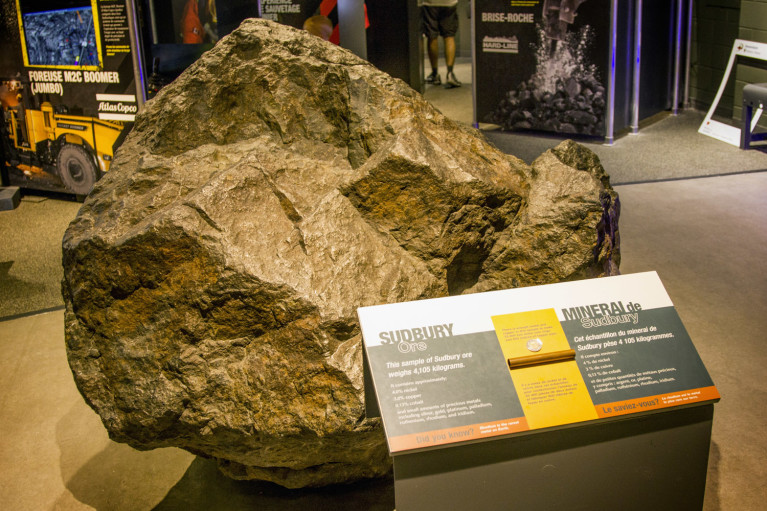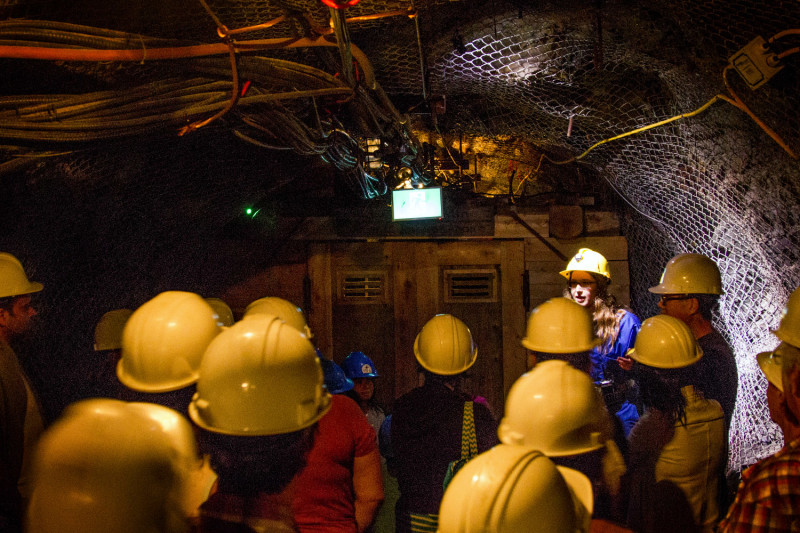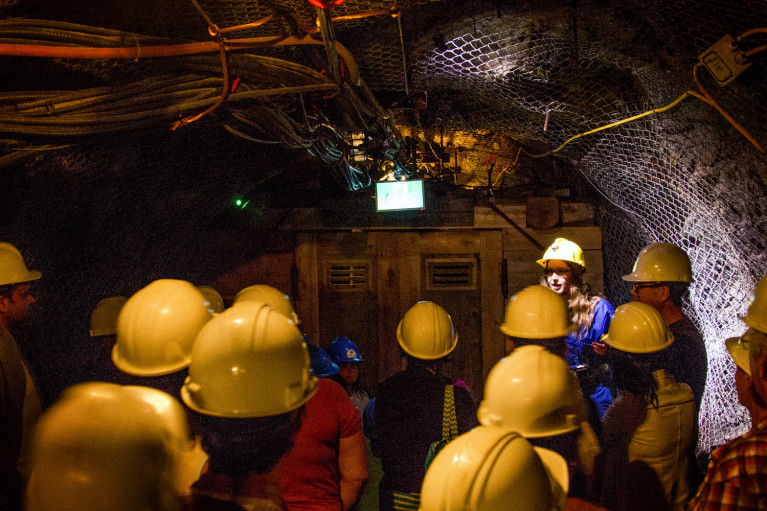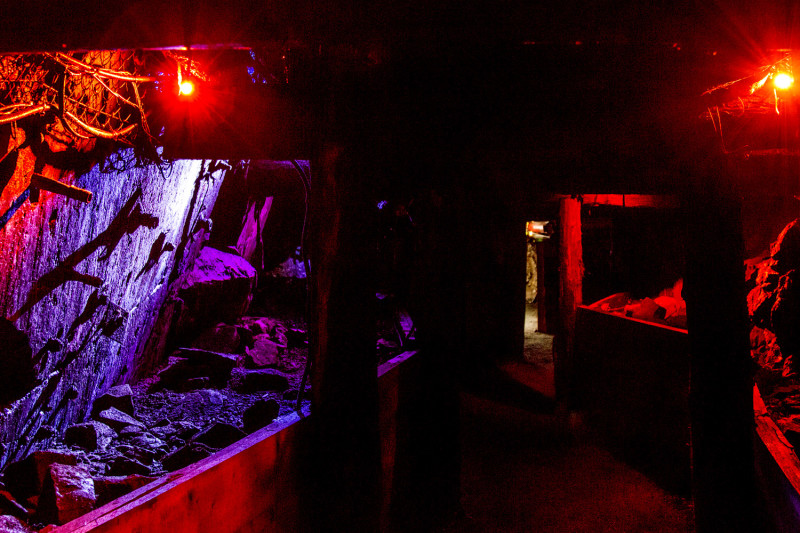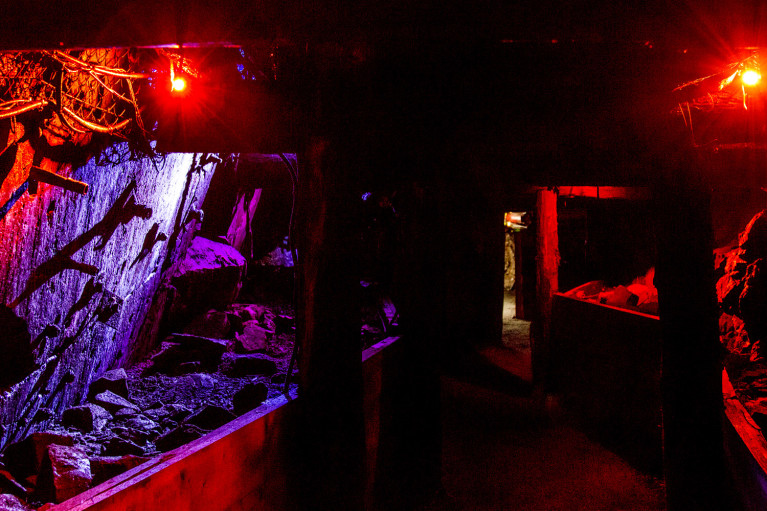 For my first night in town, I stayed at the Holiday Inn Sudbury on Regent Street. This beautiful hotel boasts over 130 rooms, an indoor pool, fitness centre, complimentary parking and more. While breakfast isn't included with the rate, kids under 11 eat free. There's also a McDonalds located conveniently next door. I adored the décor as well as the room itself. Minimalistic yet chic with the little accents that set it apart – like a Keurig machine! I felt so welcome by Jim and their staff from arrival right thru until checkout.
I'd suggest taking it easy tonight as you'll have a few busy days ahead, but if you're up for a bit of adventure you can head downtown and check out some of the beautiful street art Sudbury has to offer. More on that in a later post!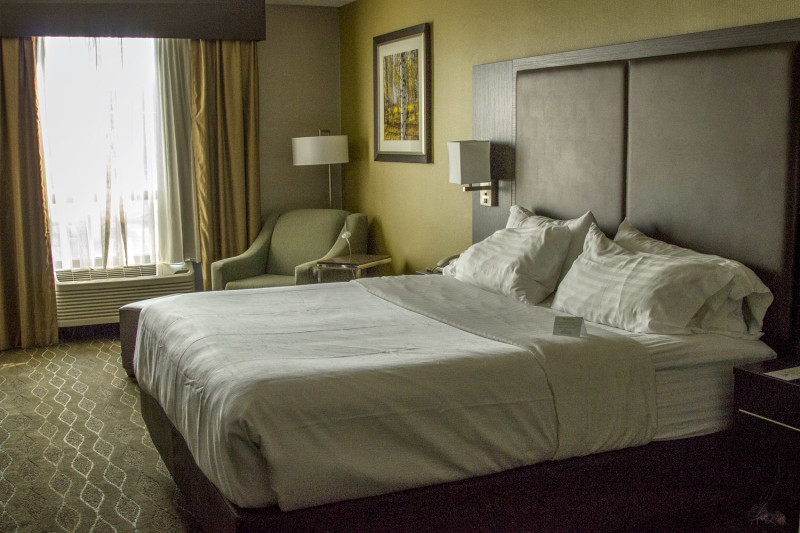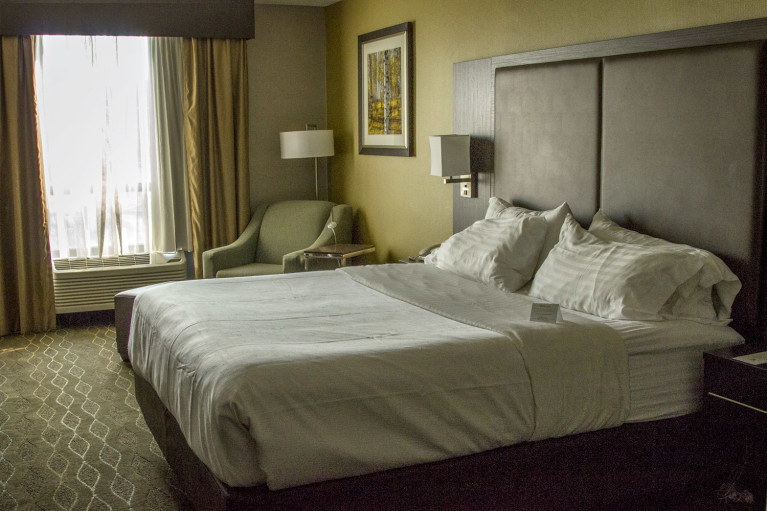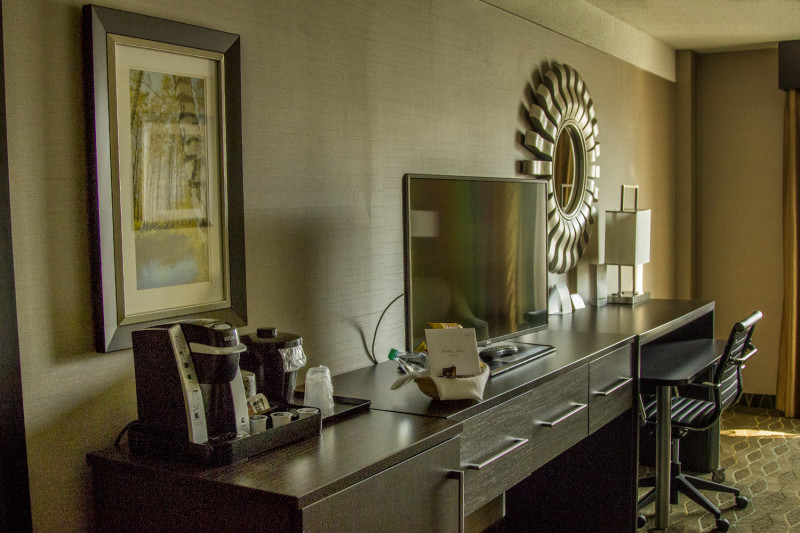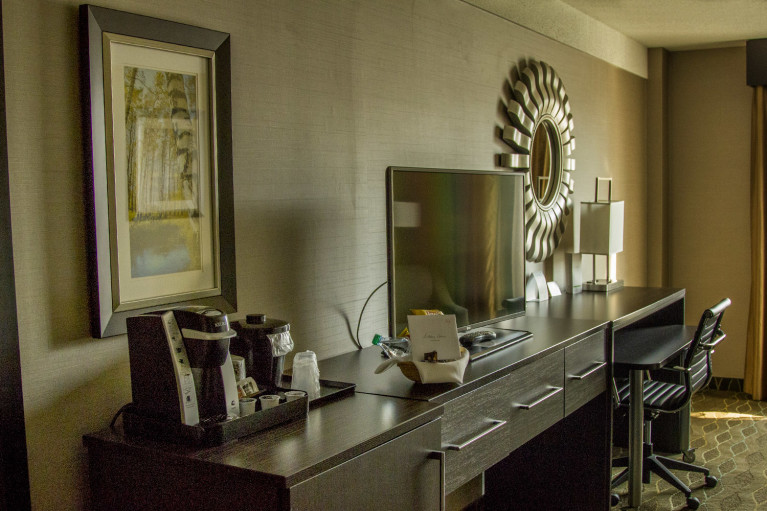 Day 2: Sudbury to Sault Ste Marie
The earlier you start, the better for this one as you've got a full day ahead! Head west for 4 hours along the TransCanada highway to Sault Ste Marie (pronounced sue-saint-marie), one of the oldest settlements in North America. Known affectionately as 'The Soo', Sault Ste Marie is the third-largest city in Northern Ontario. Full of history and culture, time to hit the ground running! The town is home to a number of amazing attractions, so you'll need the entire afternoon if you want to get a taste of each of them.
SOMETHING TO NOTE: If you're looking to split up your drive, take some time to rest in the town of Bruce Mines. It's adorable, has some great eats, cute shops, and a beautiful view from the waterfront.
Also, I'd like to mention that while I did the next attractions all in one (long) afternoon, you could easily spread them across two days if you're planning to extend your stay in Sault Ste Marie. It'll allow you to take your time and truly enjoy each of them as you enjoy your Northern Ontario road trip!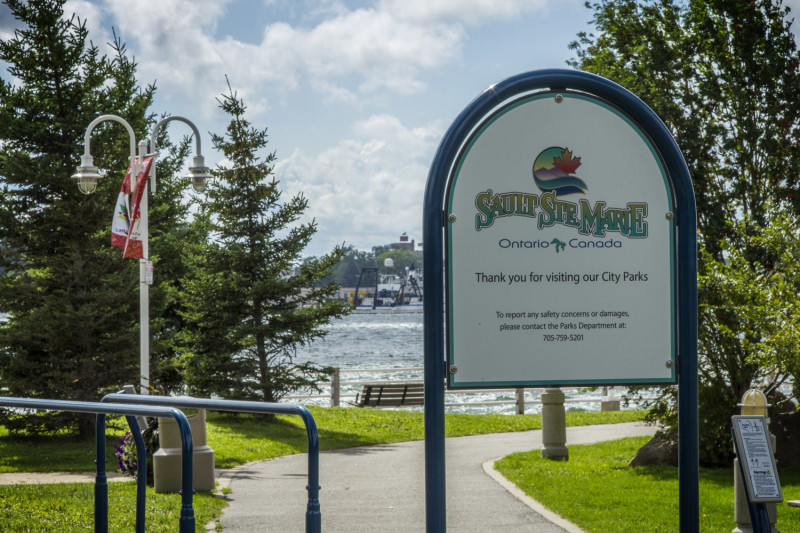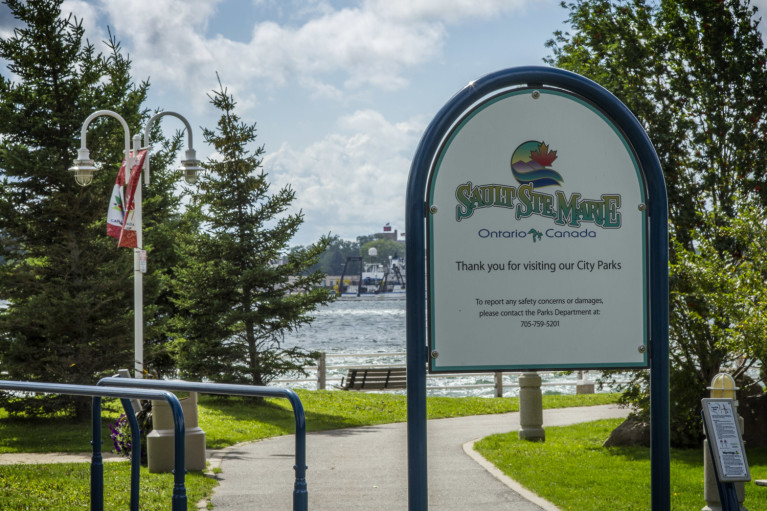 Sault Ste Marie Canal National Historic Site
I started my afternoon at the Sault Ste Marie Canal National Historic Site. It offered passage from Lake Superior to Lake Huron for the shipping industry. The lock here allows large transport vessels to dodge the St Mary's Rapids while navigating the 25 ft (8m) height difference between the two lakes. The lock was used up until 1987 when a wall failure rendered the lock closed indefinitely. 11 years later a new lock was built within the old one and it is now used for recreational vessels and tours. If you're lucky, you might just catch one utilizing the lock! Don't forget to check out the only emergency swing dam left in the world before leaving the site.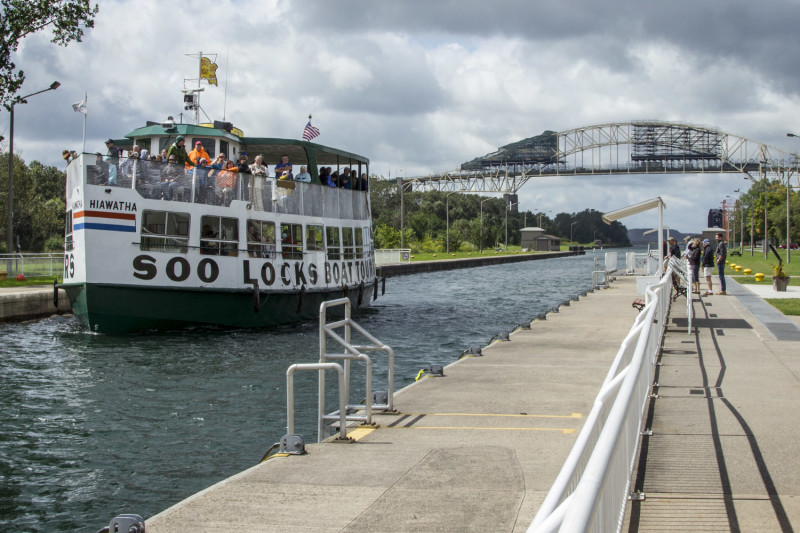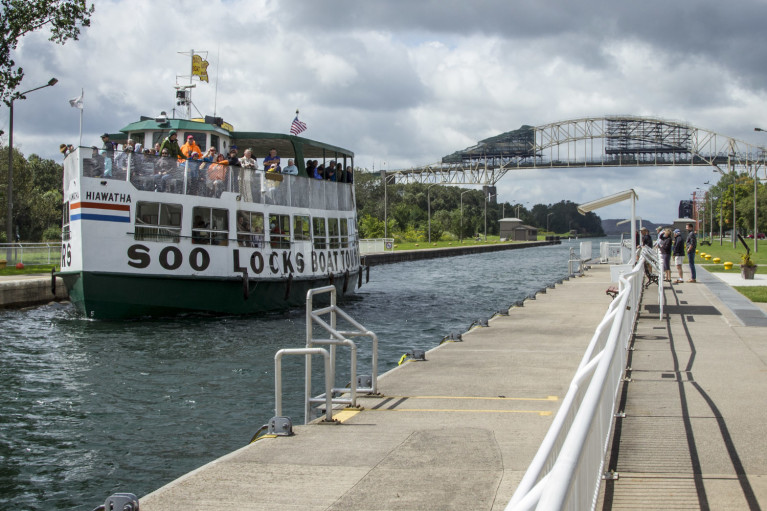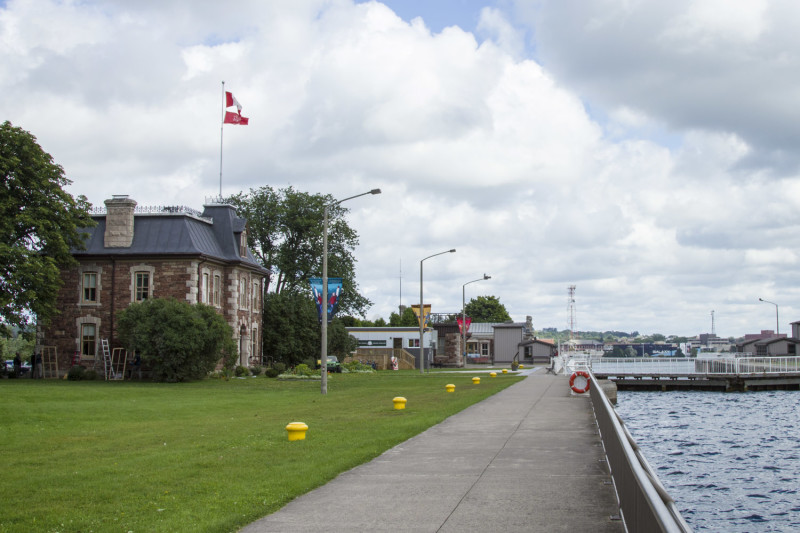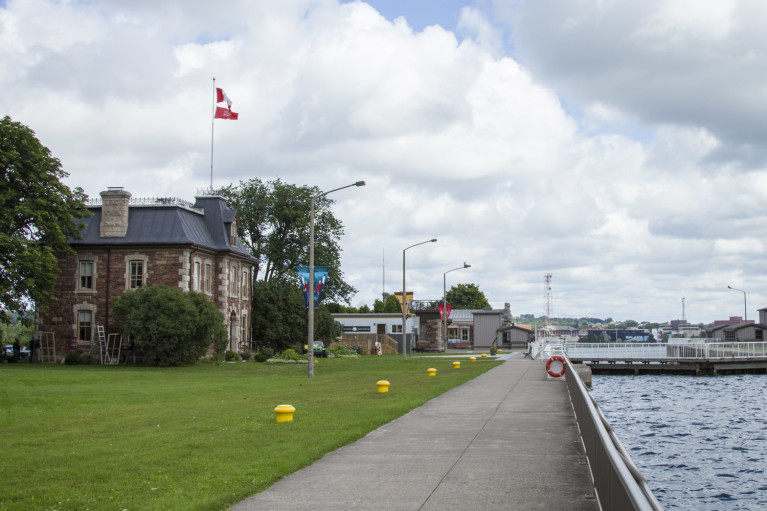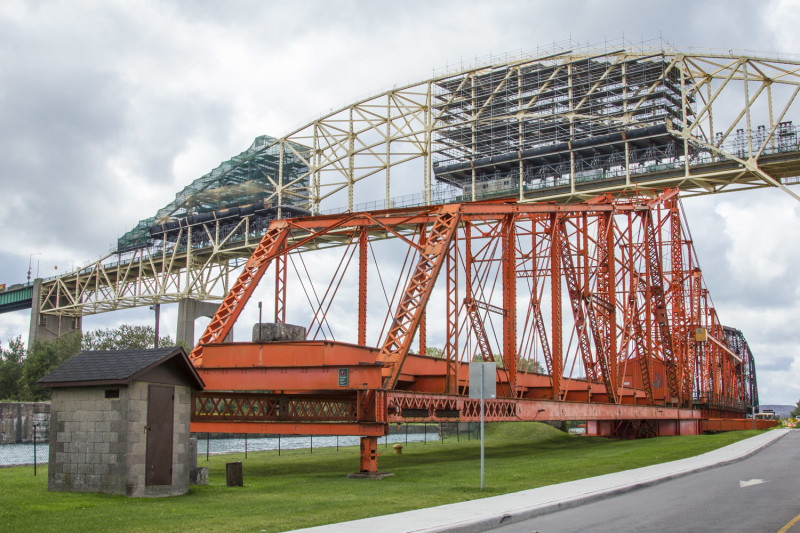 Art Gallery of Algoma
Next, I made my way to the Art Gallery of Algoma. For 40 years and counting, the Art Gallery of Algoma is the only collecting public gallery between Sudbury and Thunder Bay. Their collection of 5000+ pieces encompasses a wide variety of artists, including many Group of Seven originals as well as Aboriginal works. Right now, their exhibition "Celebrate Canada ~ Celebrate Art" is on until September 29th, followed by their new exhibition, "Light in the Land ~ the Nature of Canada" opening October 5th. Visit their website to see what exhibition will be available during your visit. Outside you'll also find large contemporary works in the Elsie Savoie Sculpture Park as the sculptures are sprinkled along the waterfront.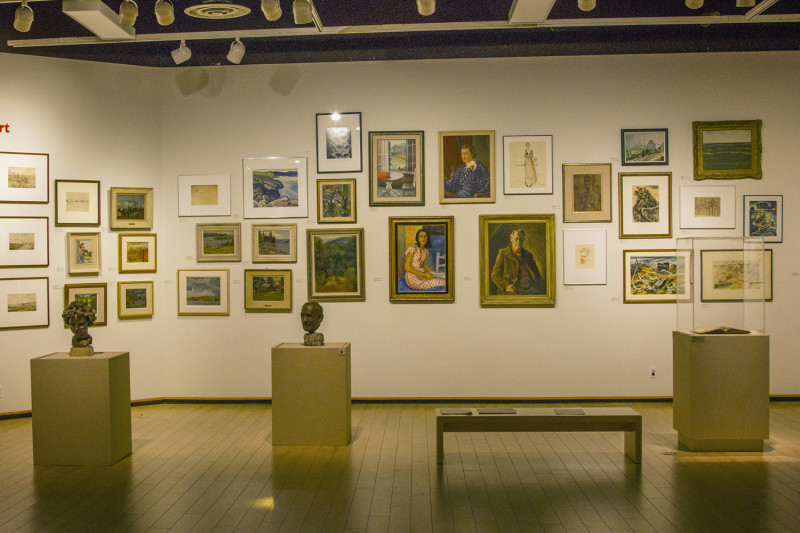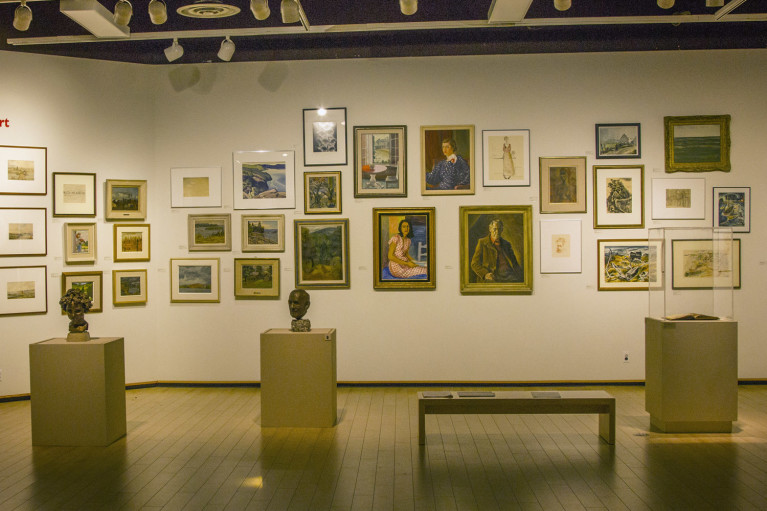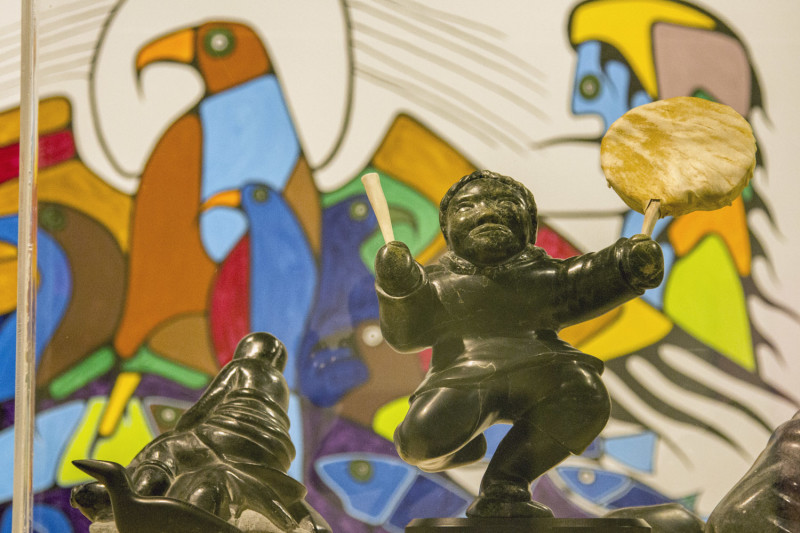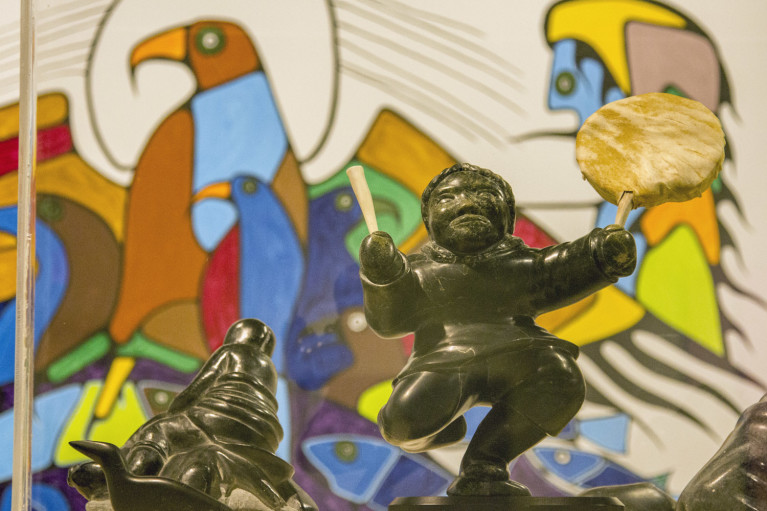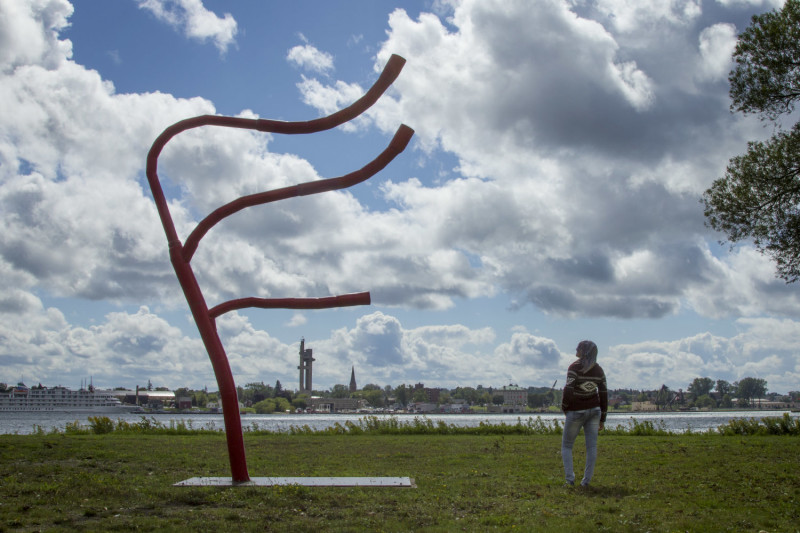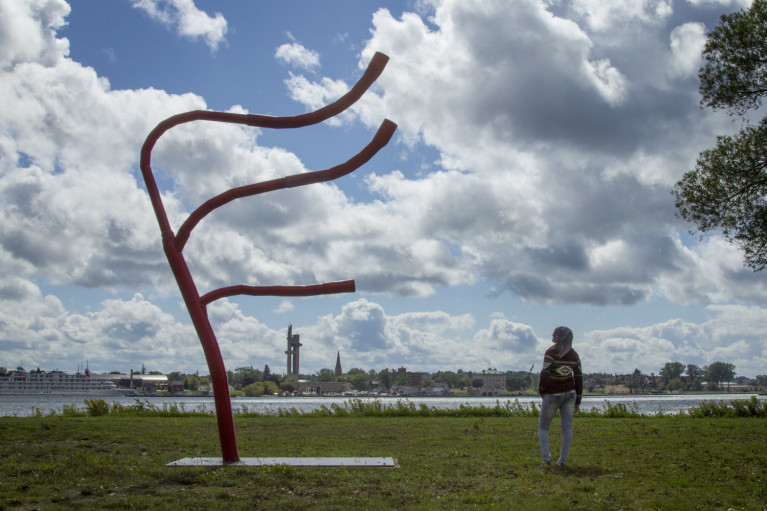 Canadian Bushplane Museum
Just down the road is the Canadian Bushplane Heritage Centre and our third stop. I'm no aviation nut (I honestly know little nor have much interest in planes other than for travelling purposes) but this museum AMAZED me! Each of the planes has been restored thanks to the staff and volunteers of the museum. Some have come to them battered, torn, and even burnt to a crisp. You can see them working in the back on their latest projects while you admire the finished vessels. There are even a few you can go inside! From versatile aircrafts like the DHC-2 Beaver to one of a kind experimental planes like the Macgregor MG-65, there are so many stories housed under one roof. Be sure to check their website as they host a plethora of events like their Bushplane Days event as well as a gift and craft show come Christmas time.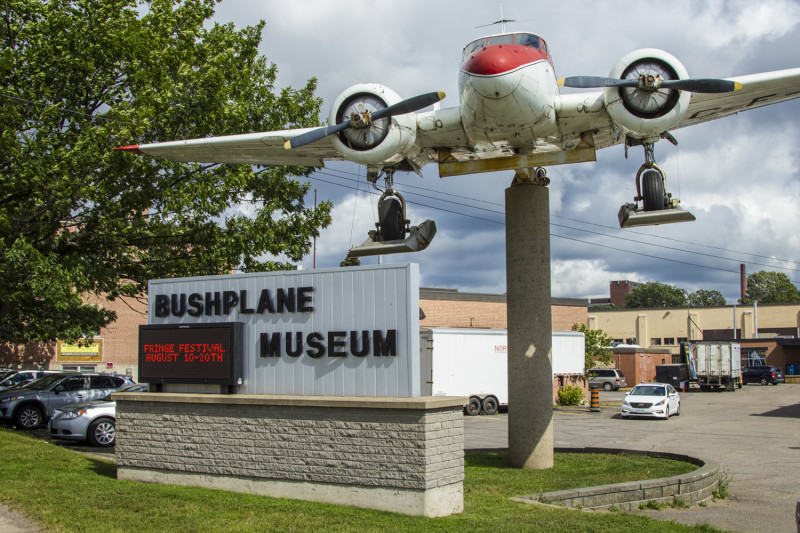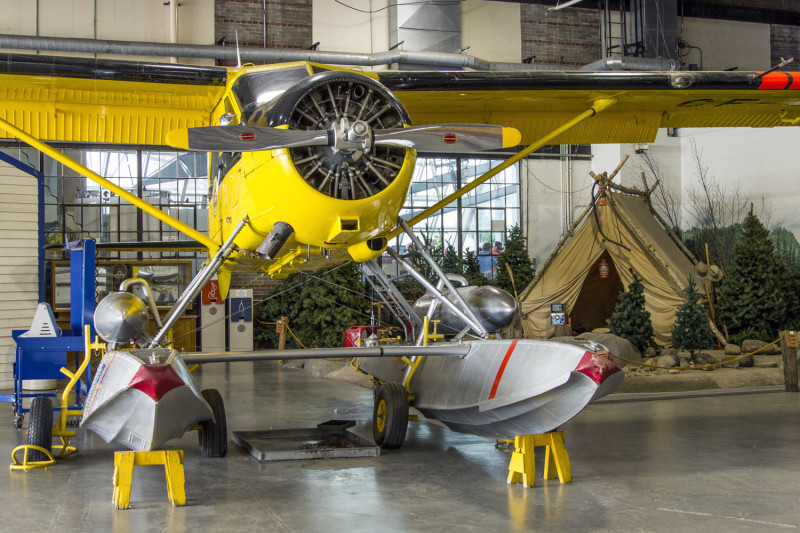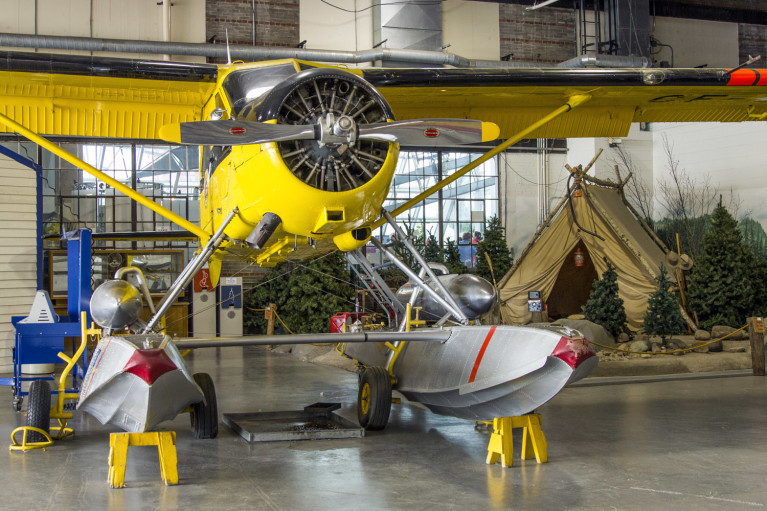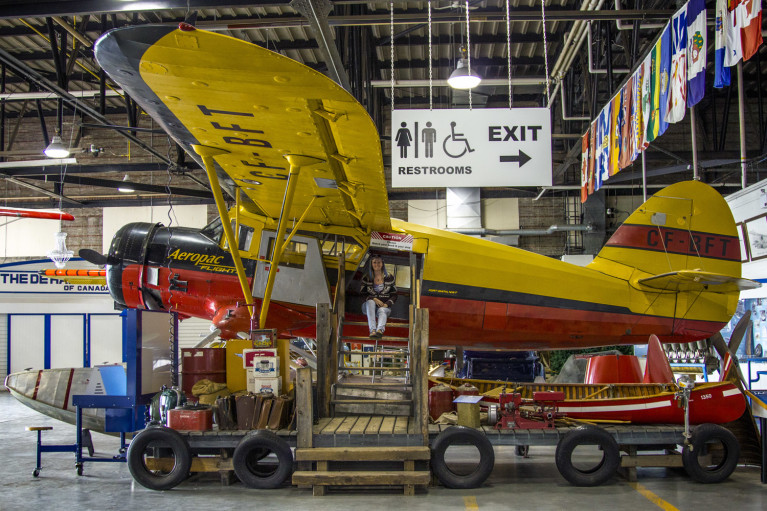 Ermatinger Clergue National Historic Site
Last but certainly not least is the Ermatinger Clergue National Historic Site. This old stone house built by Charles Ermatinger in the early 1800s is the oldest surviving house in Northwestern Ontario. Here you can learn the fascinating history of Sault Ste Marie from its days as a small fur trading post. While wandering its halls you'll get a glimpse of what pioneer life was like. The Clergue Blockhouse stands next to the Ermatinger house. Relocated to the site in 1996, served as the home of industrialist Francis Hector Clergue from 1894 – 1908. Both buildings house pristine artefacts, many of which belonged to Ermatinger and Clergue.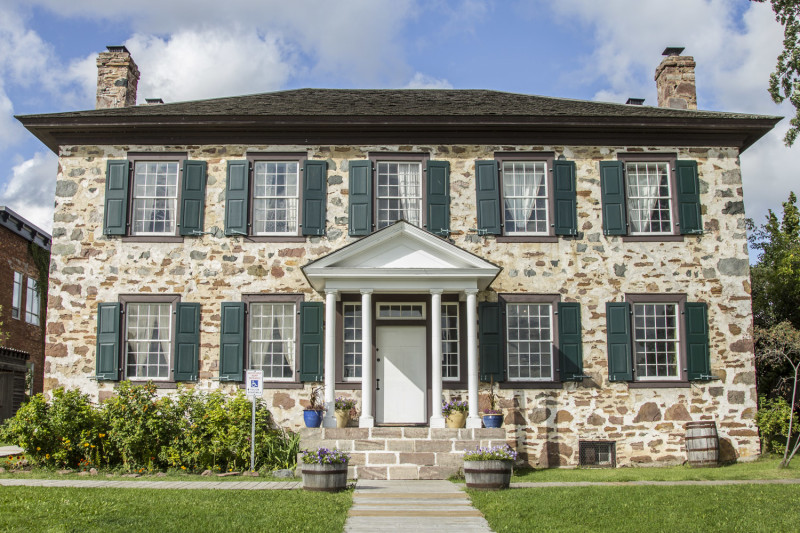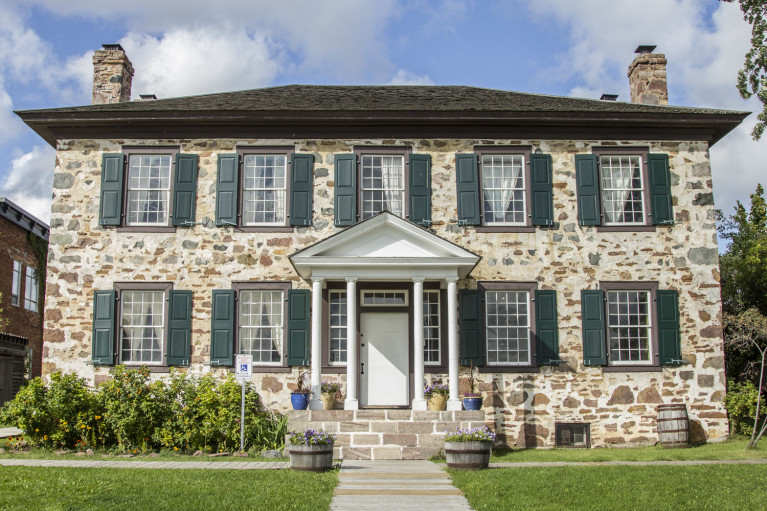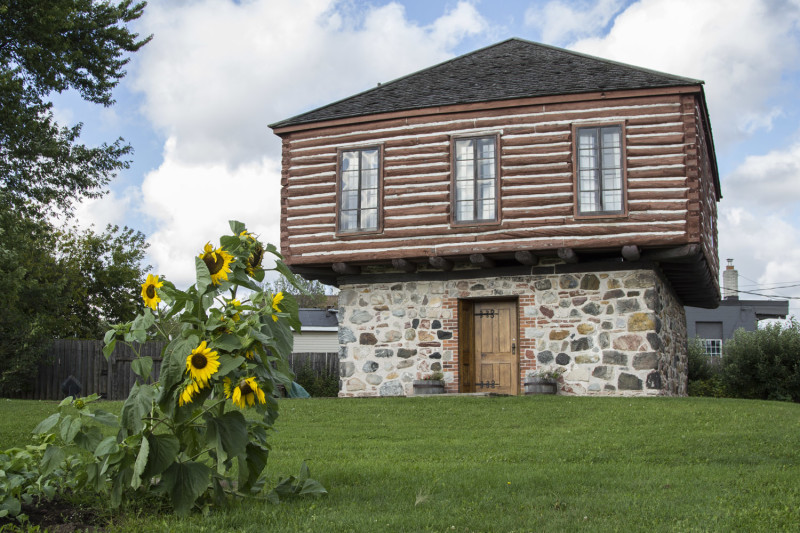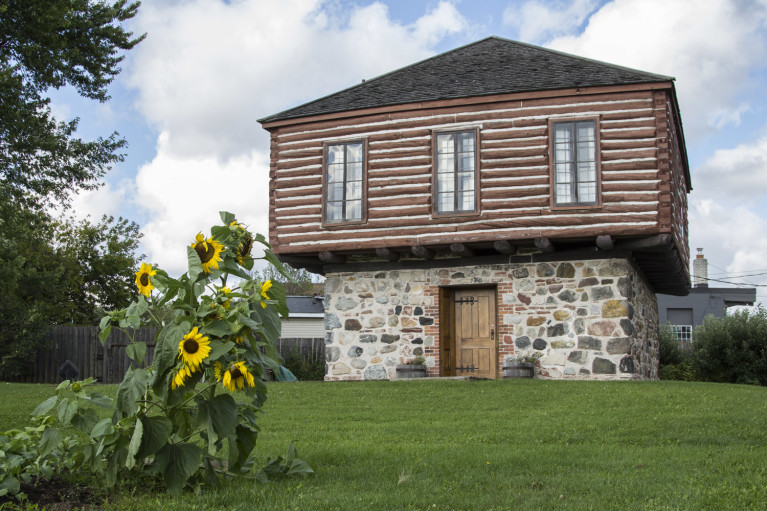 INSIDER TIP: Check the hours of operation to ensure you can fit everything in. During the summer, the Ermatinger Clergue house is open until 6pm Tuesdays and Wednesdays. Otherwise, it closes at 4pm daily. You may need to shuffle the order so you can see them all.
By now you're probably exhausted, so retire to your hotel and enjoy a quiet night. I stayed at the Quality Inn and Suites Bay Front. You'll have everything you need here as each room comes with a coffee maker, microwave and refrigerator. They also offer facilities such as a pool, hot tub and fitness centre. Grab a bite to eat at the restaurant or order some room service and relax. If you'd like to explore a little more, downtown Sault Ste Marie is just behind the hotel where you can enjoy one of their great local restaurants and do a little shopping. Another option is to head for the waterfront and enjoy a stroll along the Hub Trail.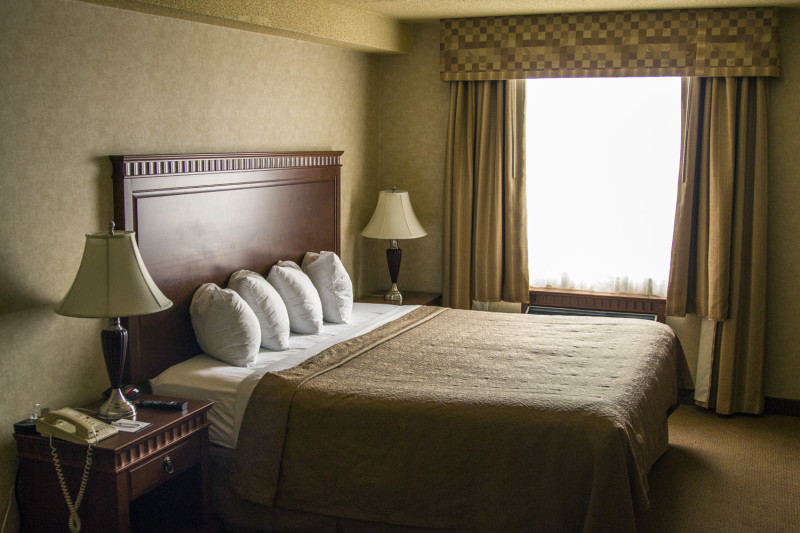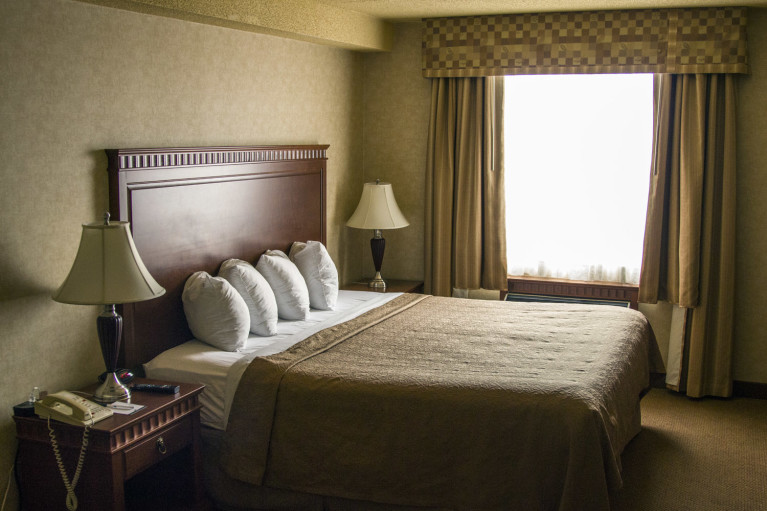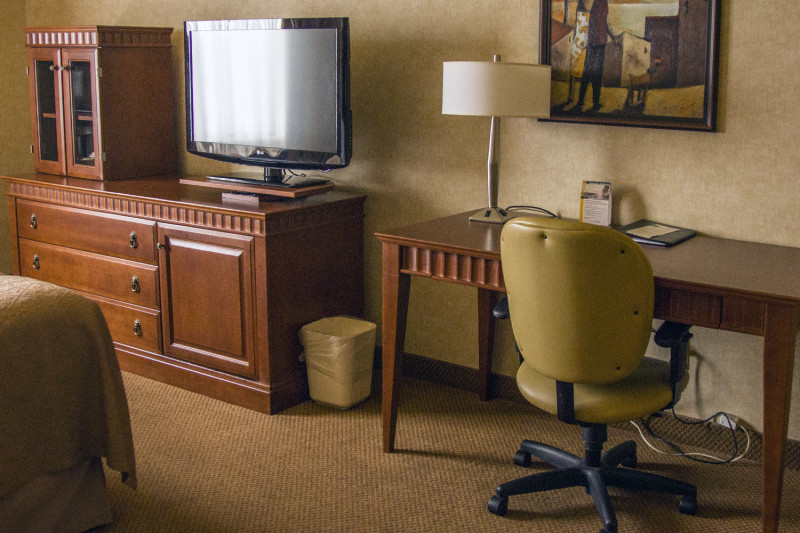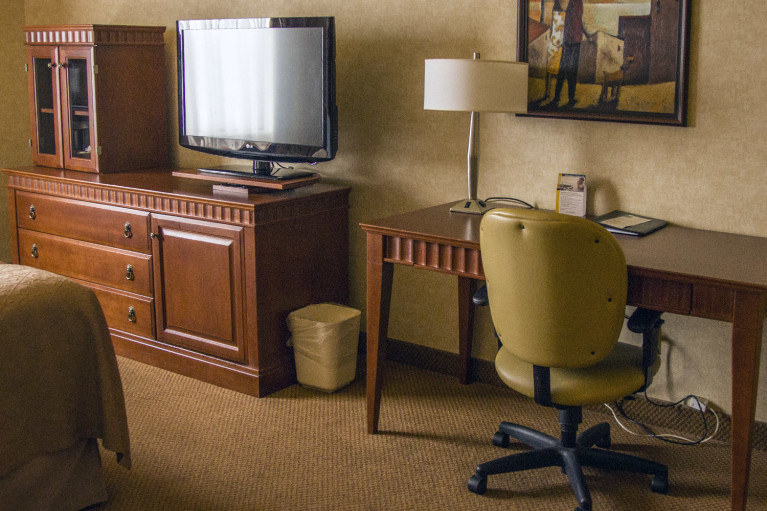 Day 3: Lake Superior Coastal Drive
Wander at your leisure while exploring the beauty of Lake Superior! The largest of the Great Lakes, Lake Superior is also the largest freshwater lake. All 4 of the others can fit within it! Known as Gi chi Gamiing to the Anishinaabe, meaning "great lake" in Ojibwe, the sheer power of Lake Superior can be seen on a turbulent day. Whether calm or uneasy waters, Lake Superior has a certain allure that will have you mesmerized. The coastal drive can be as busy or as relaxed as you like, but take your time exploring the beautiful Lake Superior shoreline.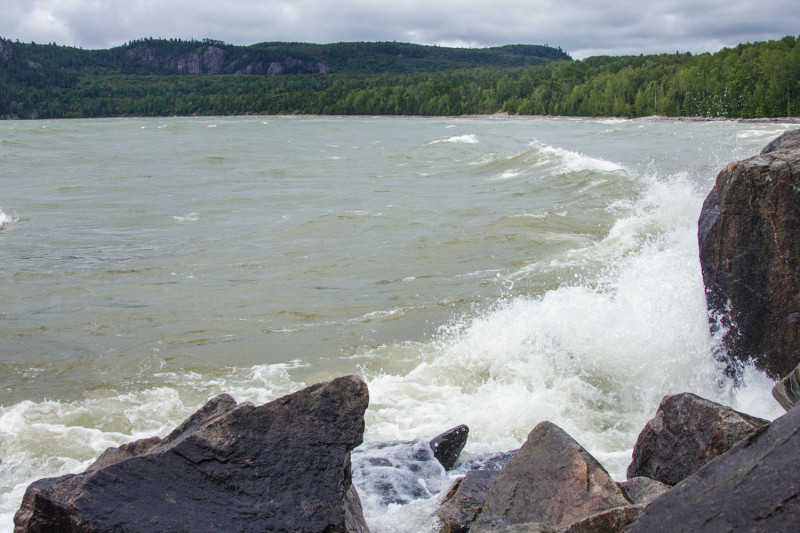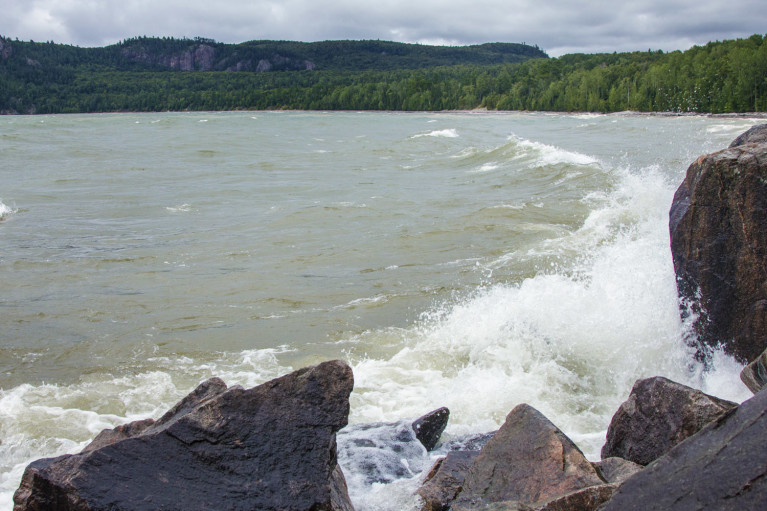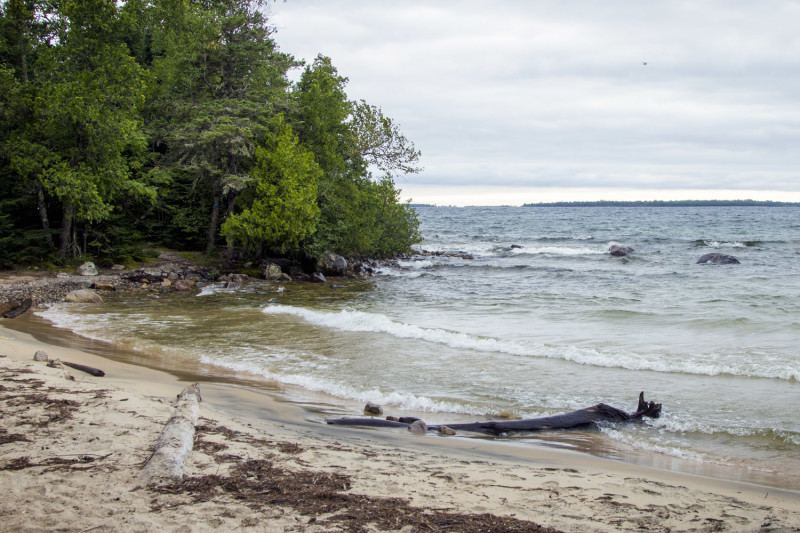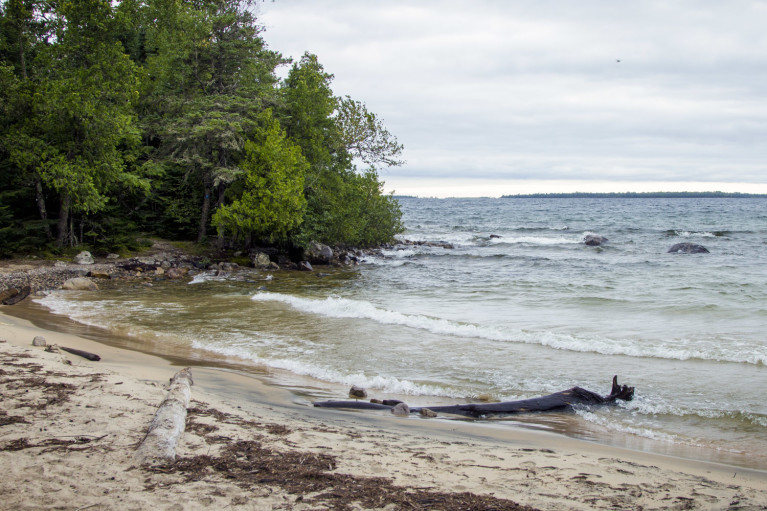 Exploring Lake Superior Provincial Park
You'll be driving through Lake Superior Provincial Park, so if you plan on stopping and exploring at all within the park's boundary (which you should be!), head to the visitors' centre to pay your entry fee. You'll want to visit either way as they have a great exhibit there showcasing the history of Lake Superior and the area. Read about how the Group of Seven traversed Algoma Country to paint the gorgeous landscapes, and the horrors of the Edmund Fitzgerald as Lake Superior took the lives of the 29 men on board.
Other stops should include Chippewa Falls, Batchawana Bay, a hike to Agawa Bay for the amazing Agawa Rock Pictographs, and Old Woman Bay. At this point, Wawa is only another 20 minutes from Old Woman Bay so I suggest heading there. Then you can see the larger than life Canadian goose and hit Magpie Falls on the way back towards Sault Ste Marie. If you need a few more stops, stay tuned for my full post on this drive!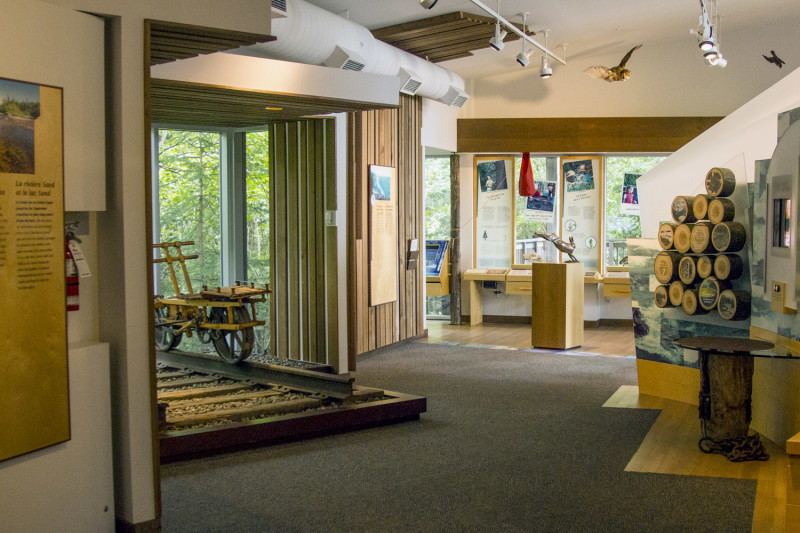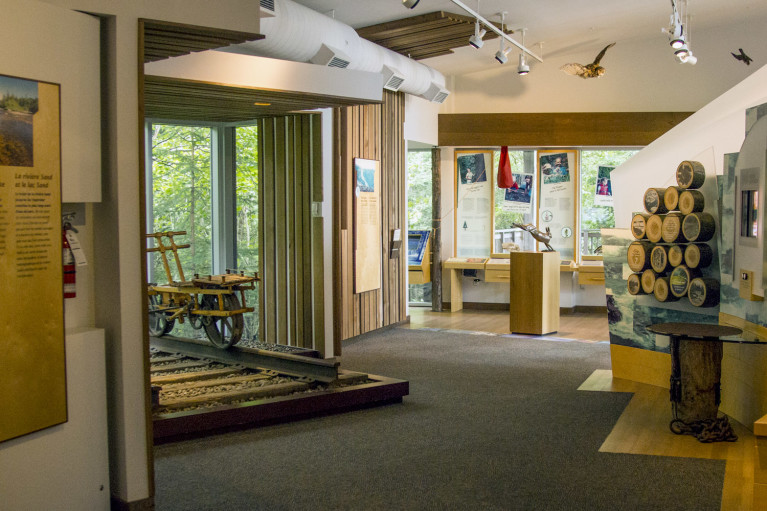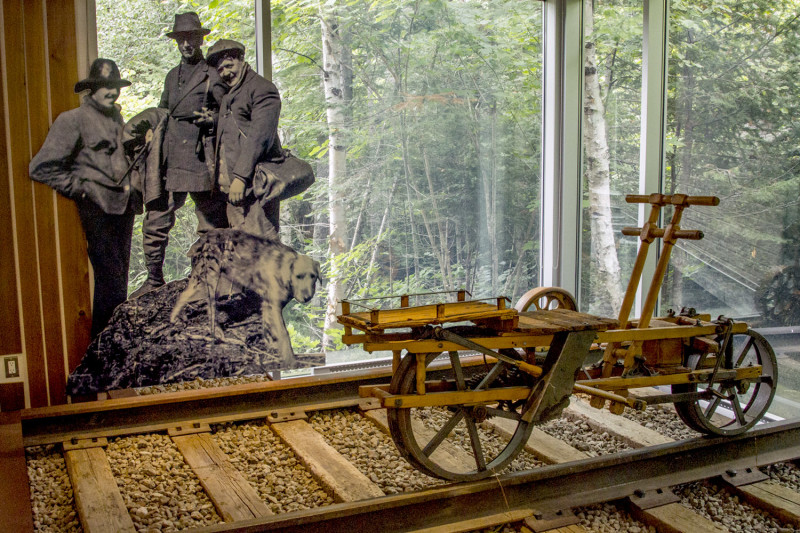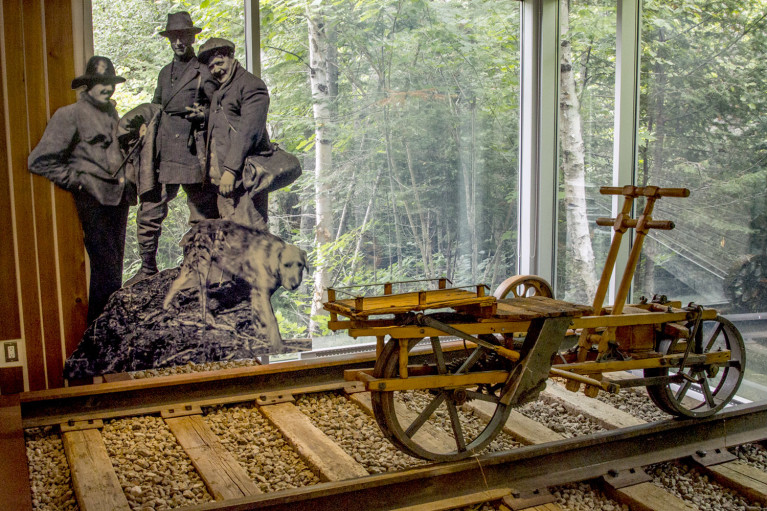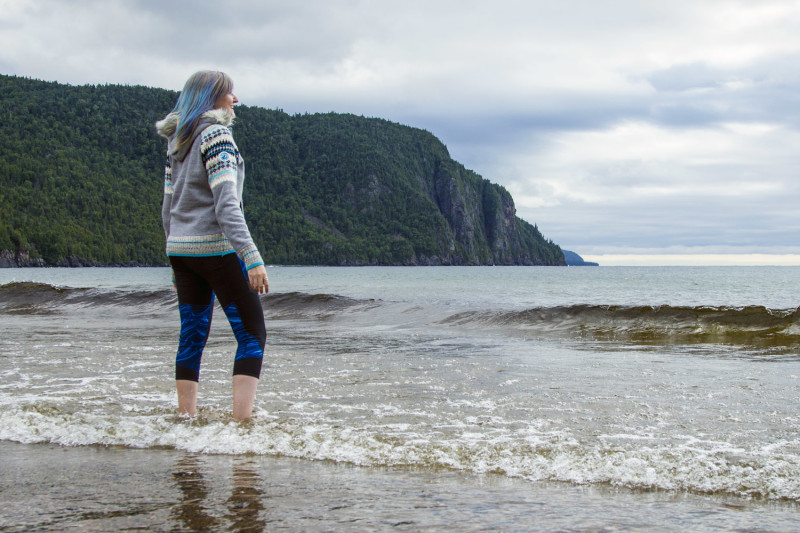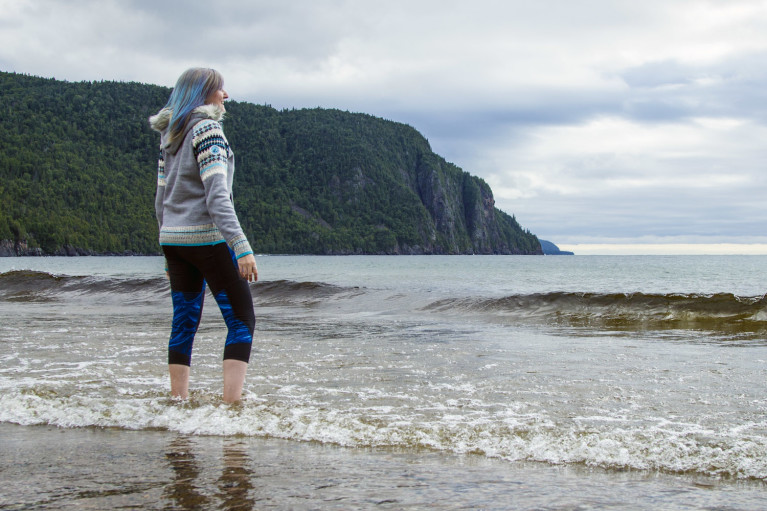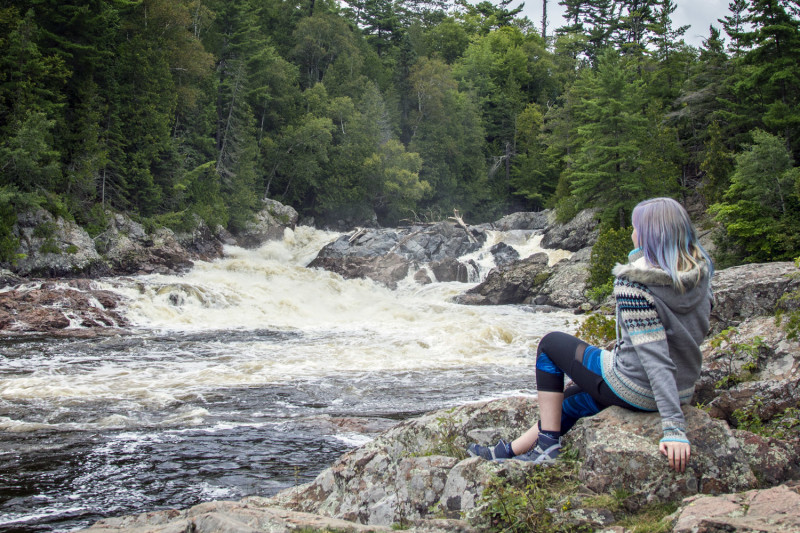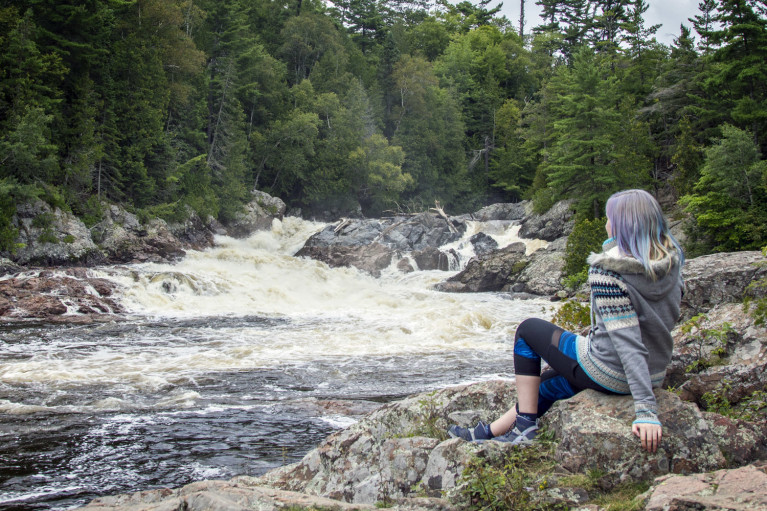 Fill Up at Voyageur's Lodge and Cookhouse
There aren't many restaurants or gas stations along the route, so fill up before leaving Sault Ste Marie to avoid any mishaps. You'll find some hearty meals in Wawa, but if you don't go that far then be sure to stop at the Voyageur's Lodge and Cookhouse. If you want to spend a few days exploring this area (which you can easily), this is a good place to call home base – the food is tasty too!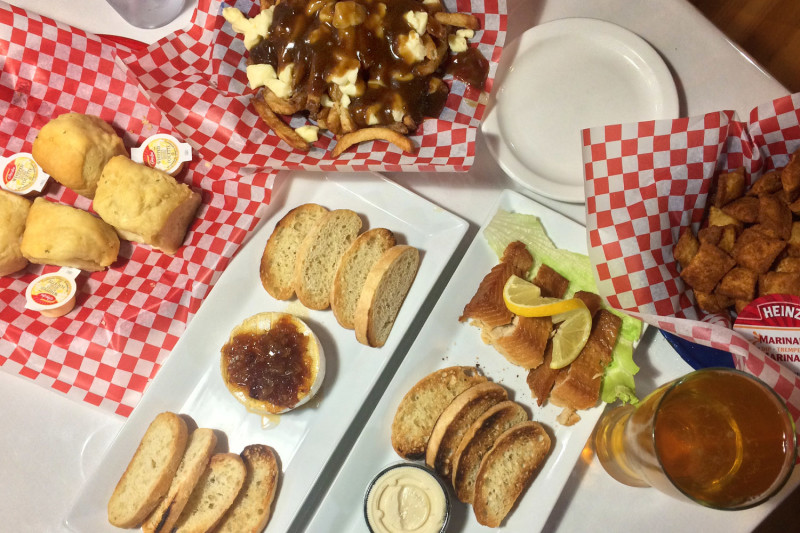 Day 4: Agawa Canyon Tour Train
This is when staying at the Quality Inn & Suites Bay Front comes in handy. Roll out of bed and across the street for an 8:00am departure on the Agawa Canyon Tour Train! Only accessible by train, you don't want to be late for this one. They WILL leave without you! Arrive at 7:30am to see the train come in and grab a great seat. Especially during the autumn season (mid-September to mid-October), you'll want to arrive early so you can have the first pick of your seat. If you're like me and like to enjoy your nature as pristine as possible, I suggest visiting in the summer months.
INSIDER TIP: Grab a seat on the side facing the hotel. The majority of the highlights along the ride to the canyon are on this side! For more tips like this, check out my full guide to the Agawa Canyon!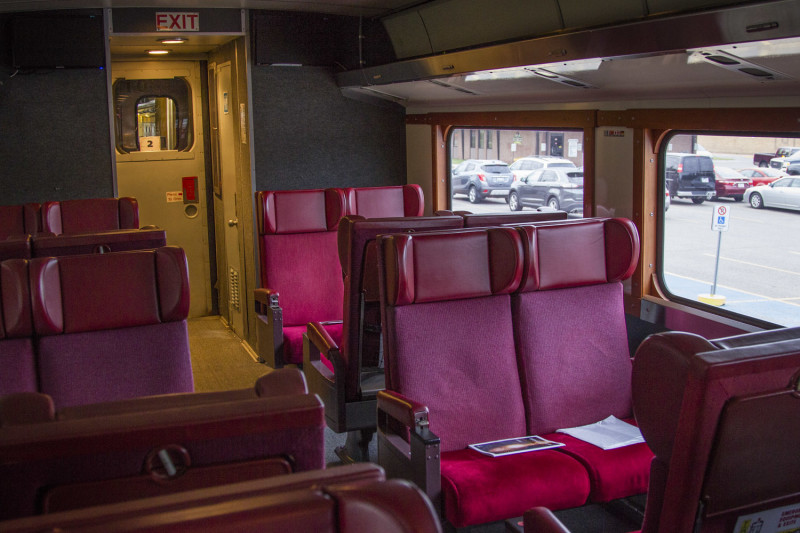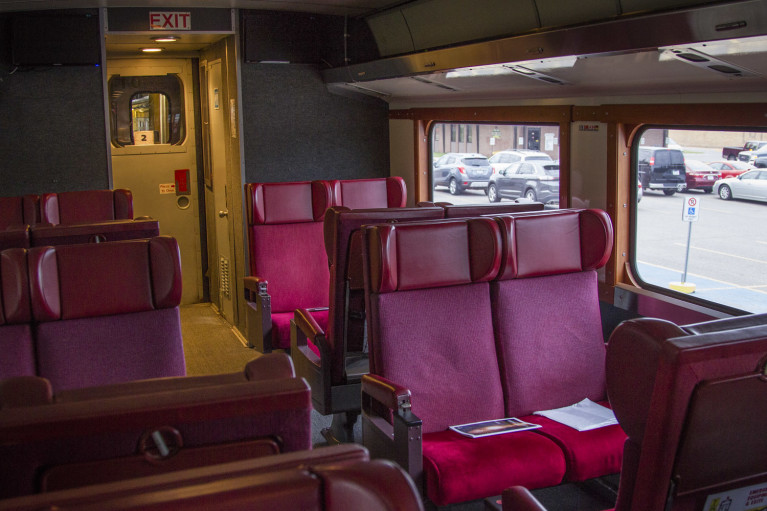 As the train winds through the beautiful Northern Ontario landscapes, you'll hear about the history of the area as well as the rails with the GPS triggered commentary. Enjoy gorgeous views on the 4 hour ride in of Trout Lake, the Batchewana River, the Montréal River Reservoir and more! You can also grab a bite to eat or a coffee/tea to go from the snack car.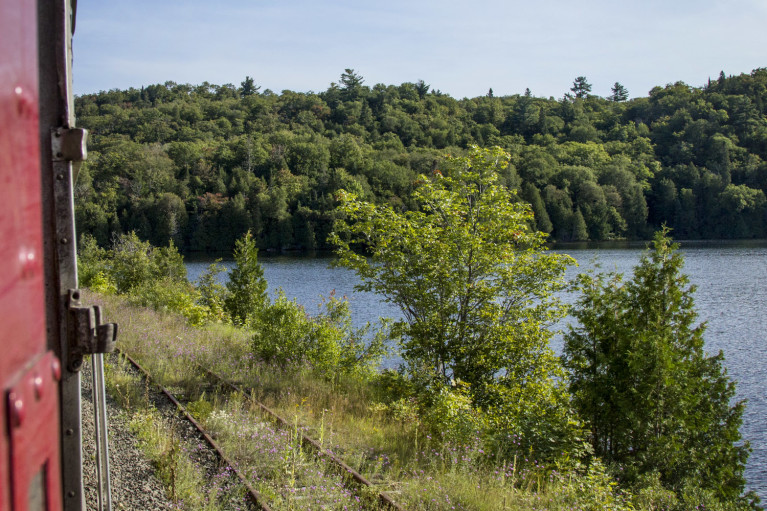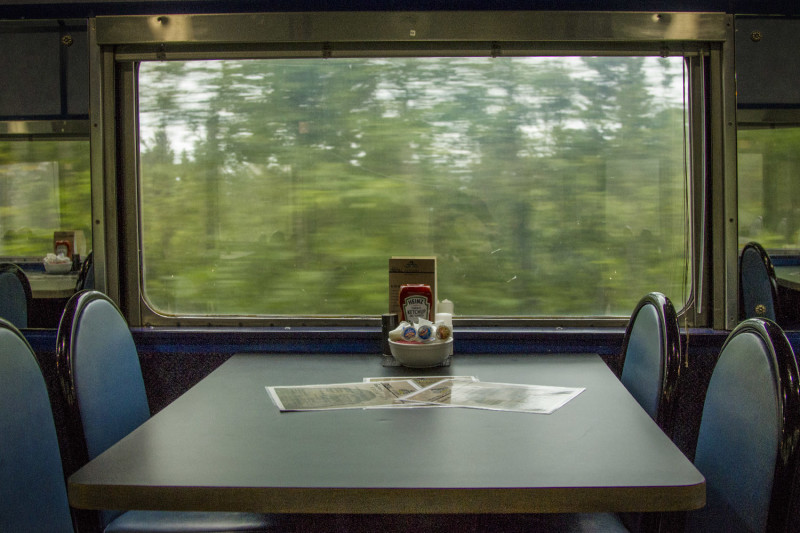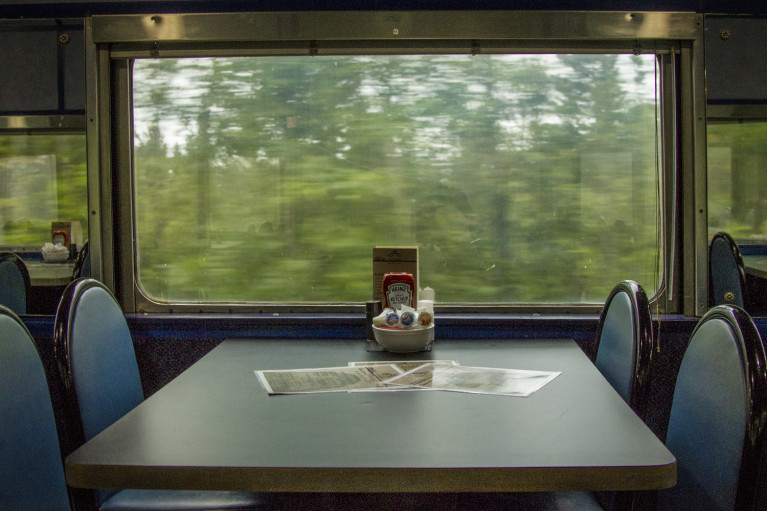 Upon arriving you'll have an hour and a half to enjoy and explore the natural beauty of the Agawa Canyon. While it will be tight but not impossible, keep an eye on the time so you can see all the sights in just 90 minutes. The views from the top of the Lookout Trail will take your breath away as you enjoy a bird's eye view of the Agawa River. It's worth all 321 steps to the top!
Head down along the Talus Trail and say a quick hello to Black Beaver Falls before heading to your final stop – Bridal Veil Falls. At 225ft (68.5m) tall, these beauty is a stunner! Then pick up the pace and head back to the train along the River Trail. If you hear the train's horn blow, that means put a spring in your step. Head for the tracks to make sure they don't leave without you!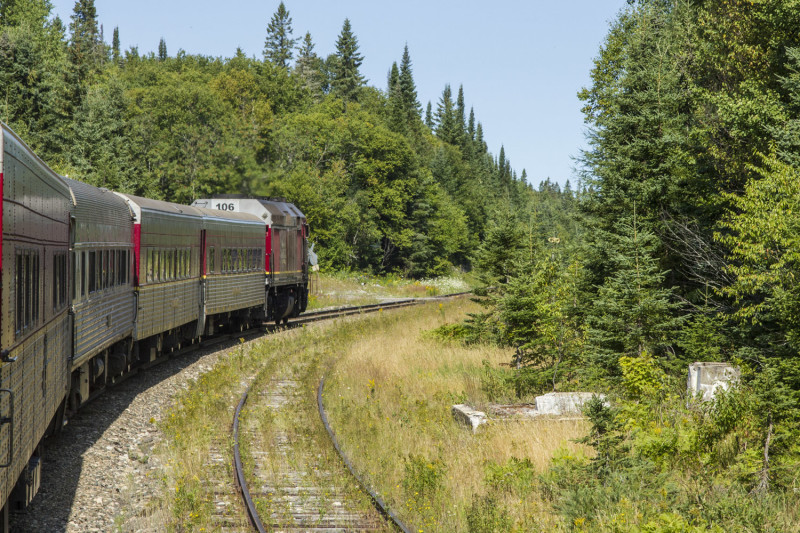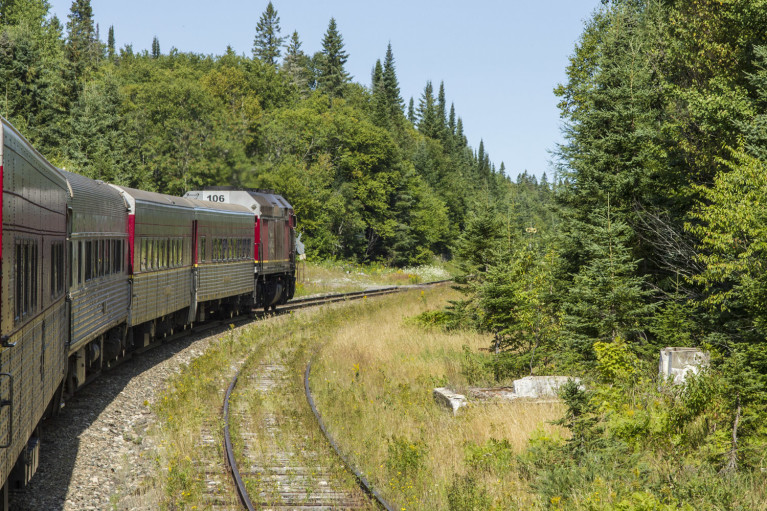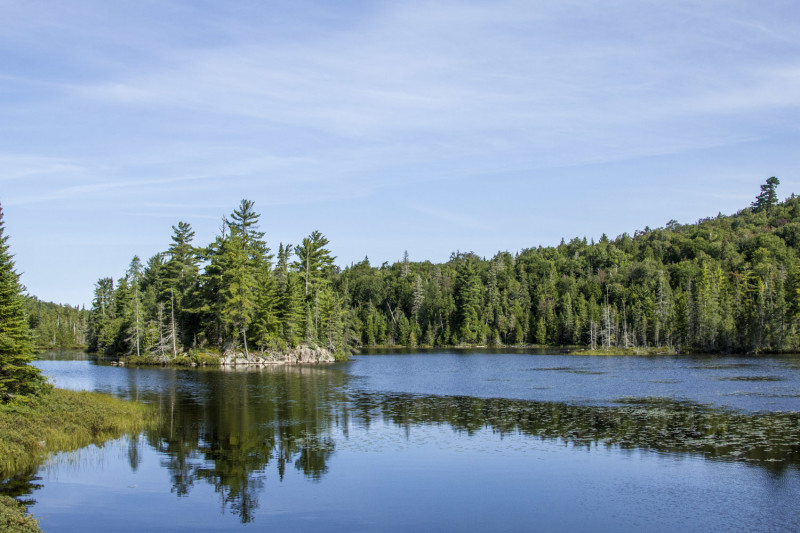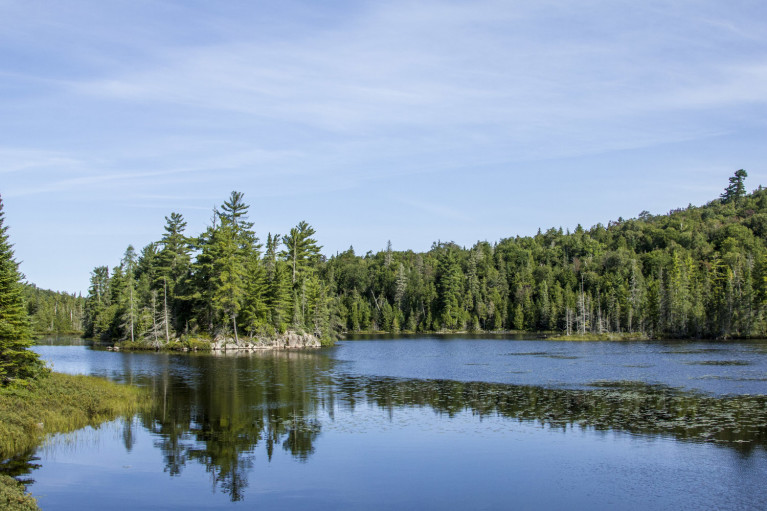 By now you're probably starving, and rightfully so – you just did quite the trek! While you can pack a lunch, if you're anything like me (aka NOT a morning person), you wouldn't have had time for that. Head to the snack car and grab some grub to refuel. At this point you'll probably be ready for a nap, but if you're a trooper I suggest staying up and taking in the sights on the way back to Sault Ste Marie.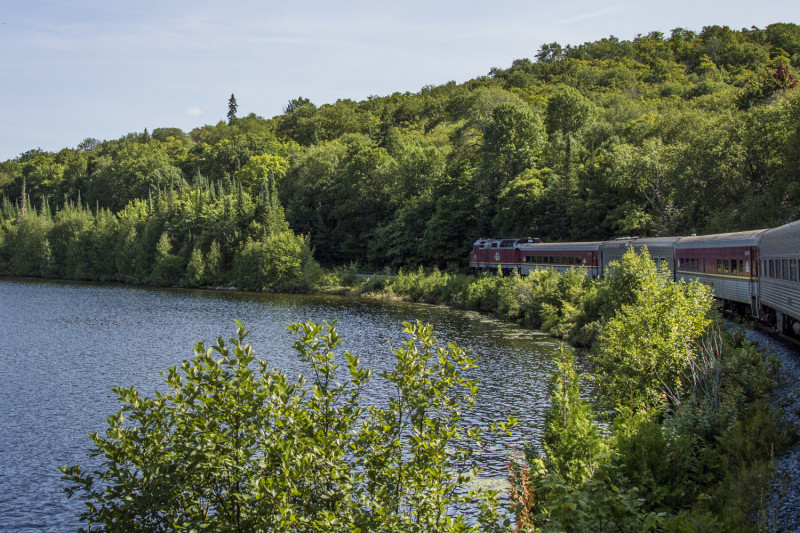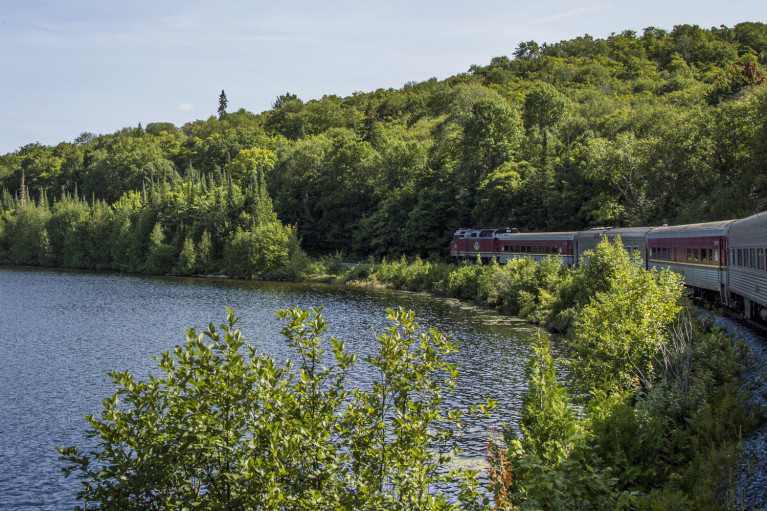 Take a moment to rest and relax as you've just tackled the Agawa Canyon! Now it's your last night in Sault Ste Marie, so treat yourself to a nice dinner or maybe a beverage or two. There are plenty of restaurants and bars within walking distance so you can enjoy without worry.
If you haven't had a chance to yet, I highly suggest taking the time to enjoy the Hub Trail. Not only because it's a great pedestrian walkway but also because it offers great views of the St Mary's River. Finish the day with stunning colours and the sun setting behind the International Bridge.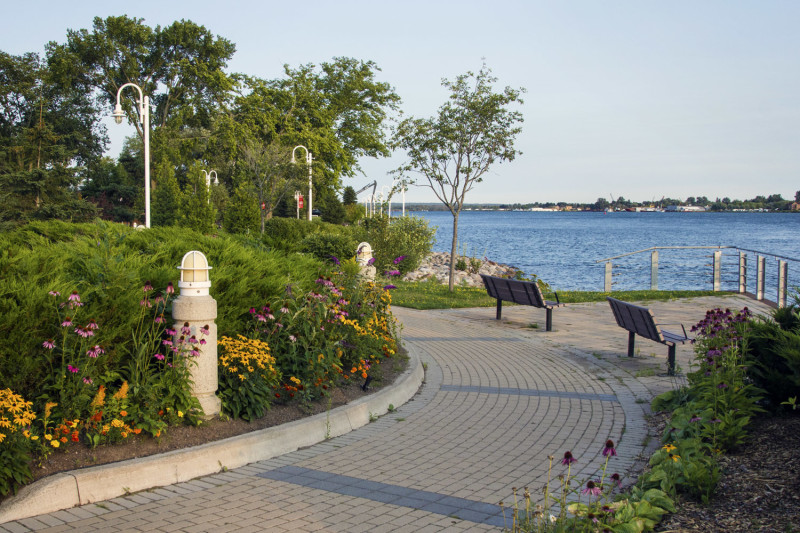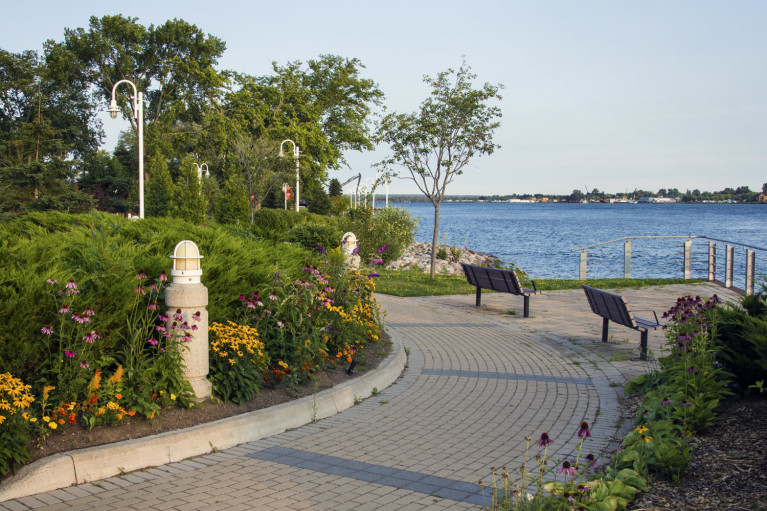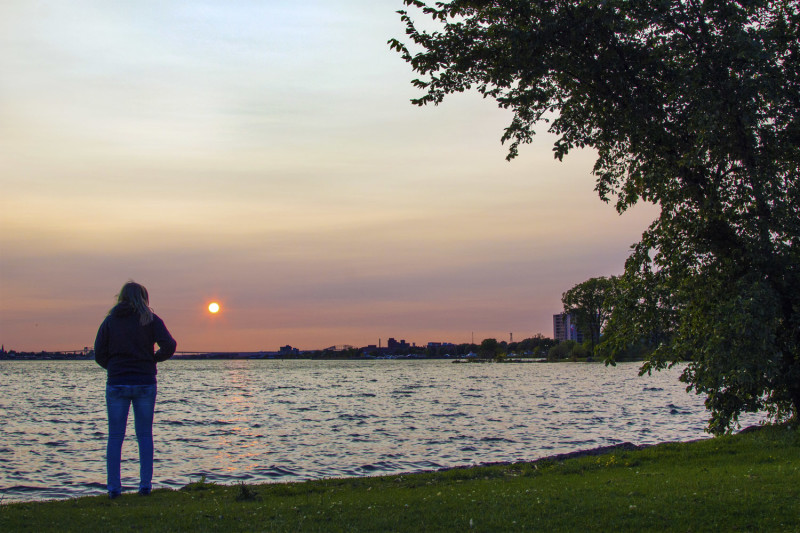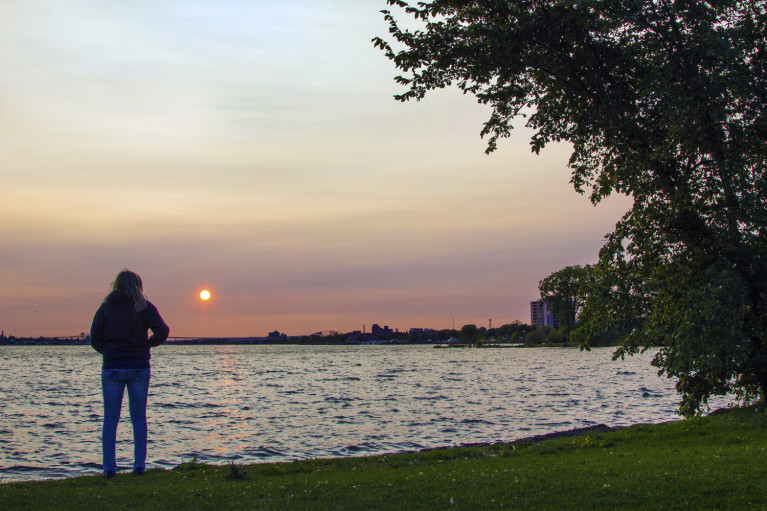 Day 5: Goodbye Sault Ste Marie, Hello Again Sudbury
It'll be tough to say goodbye to The Soo, but it's one of those places that you have a feeling you'll return to… possibly for the Batchewana Pow Wow? Wave farewell as you hop on the TransCanada heading east back towards Sudbury. You can do this in a straight shot, but I suggest taking a 45 minute detour to a hidden natural gem – Onaping Falls and the AY Jackson Lookout. It's a nice way to break up the drive and not something you'll want to miss. Just head up the 144 to the 15 towards Timmins and it'll appear on your right.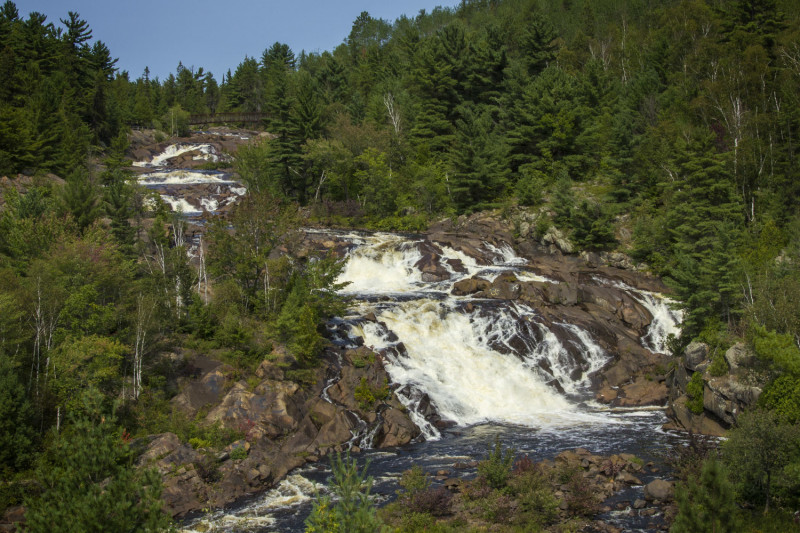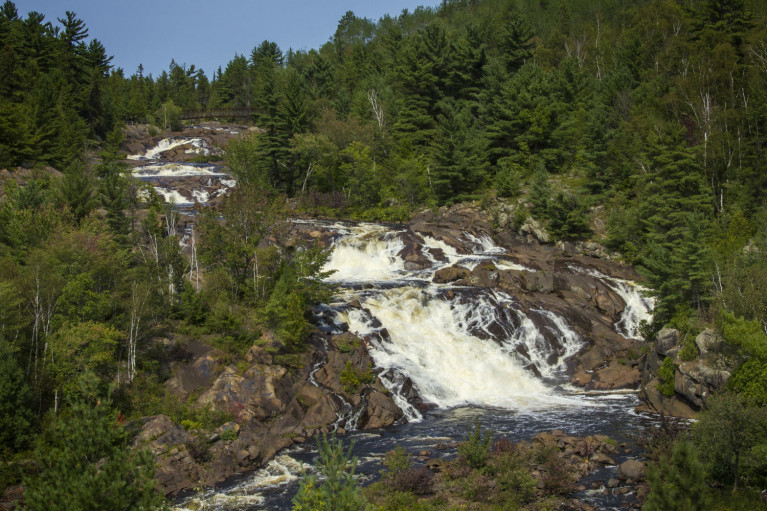 Depending on what time you arrive in the Nickel City, you have a few options. I suggest hunting for street art in downtown Sudbury if you didn't do this on your first night in town. Adding such a vibrant vibe to the city, these murals brighten many corners of Sudbury.
Or if you'd rather get a dose of nature, head to the Lake Laurentian Conservation Area. It offers 13 hiking trails with a number of lookouts. You can also take the canoe or kayak out for a dip, or return in the winter to enjoy some of their ski trails. I chose the Chickadee loop which had a few rocky spots but offers beautiful views of Lake Laurentian. It's a great spot for a quick dose of nature, but you can also easily enjoy a full day here. Oh, and there's no entrance fee – yahoo!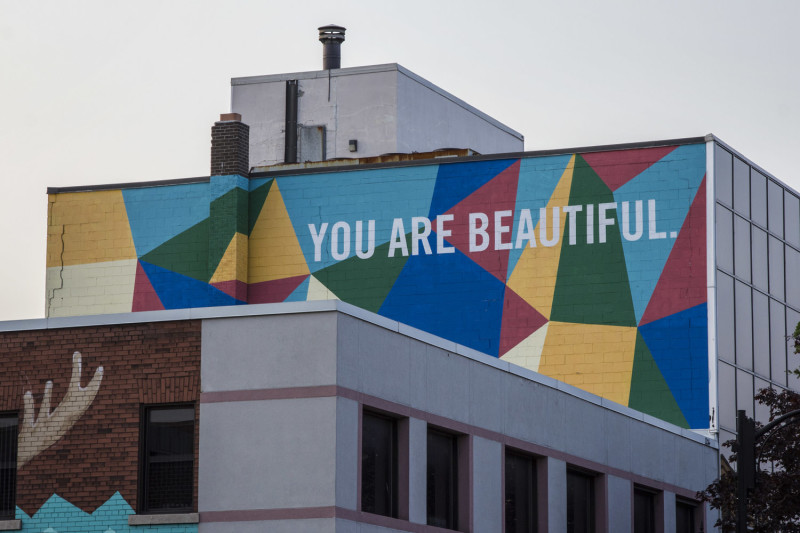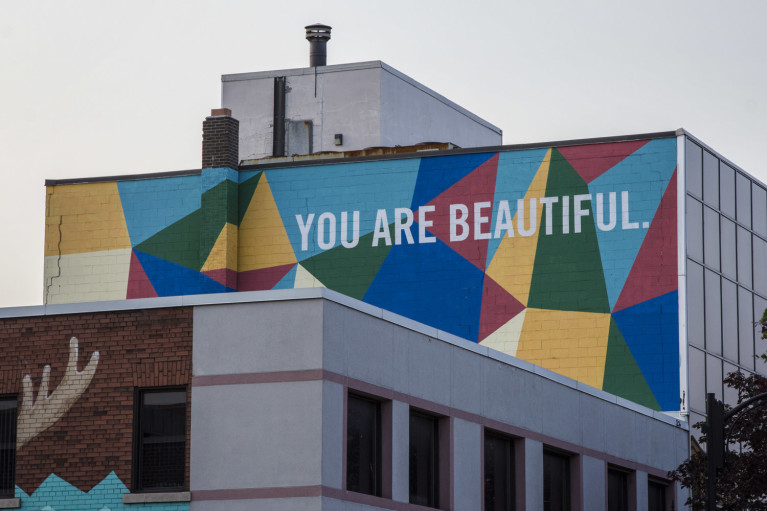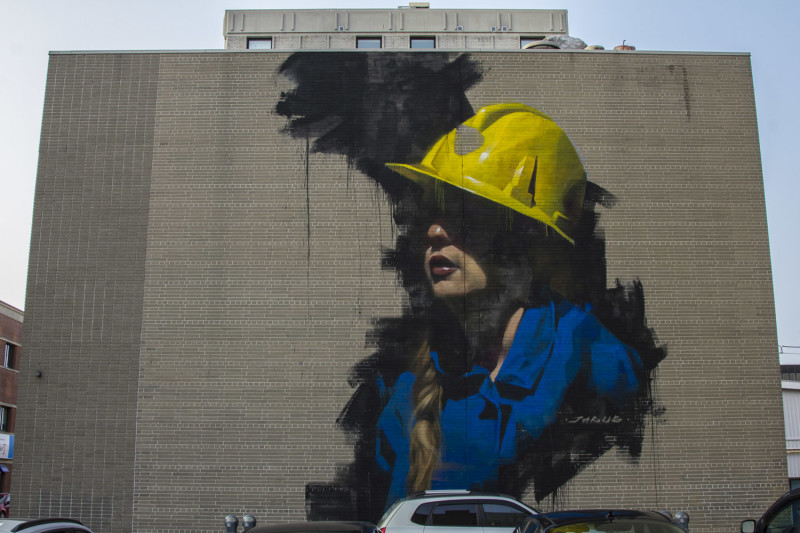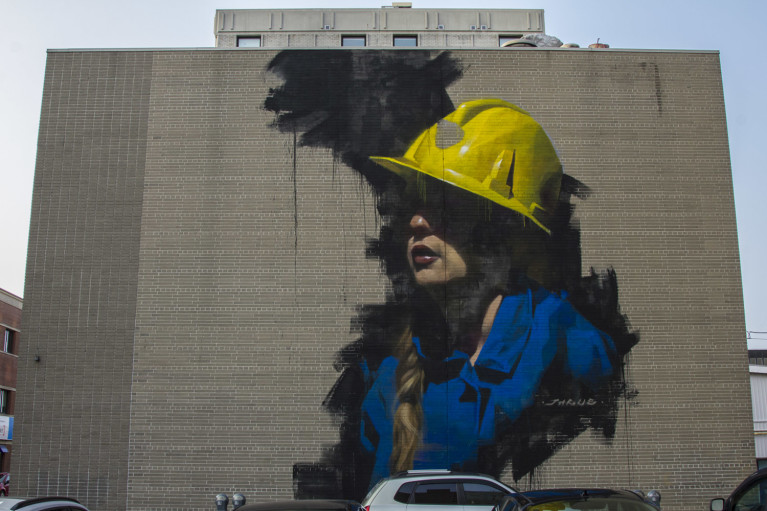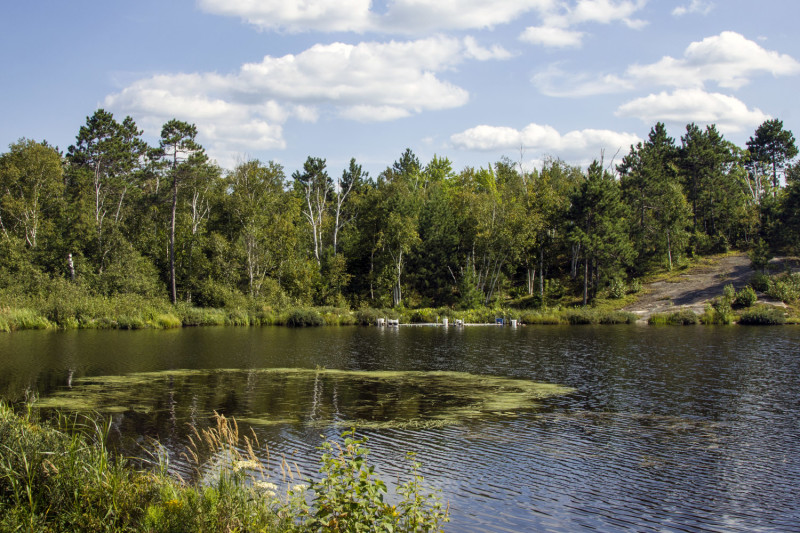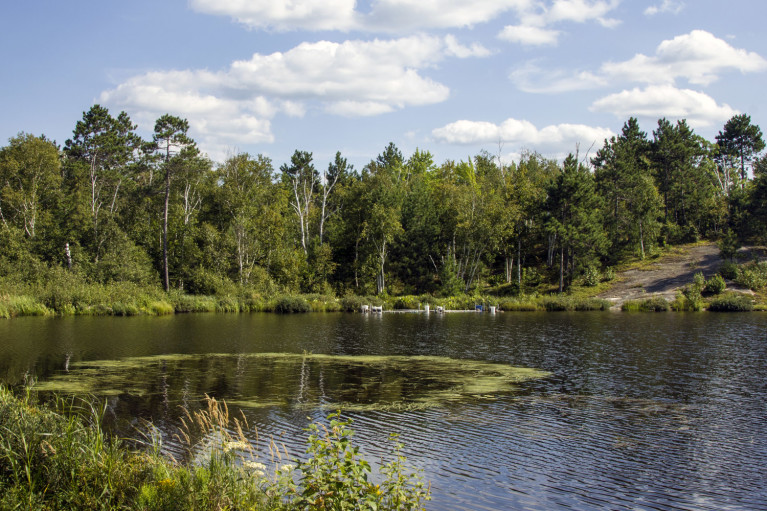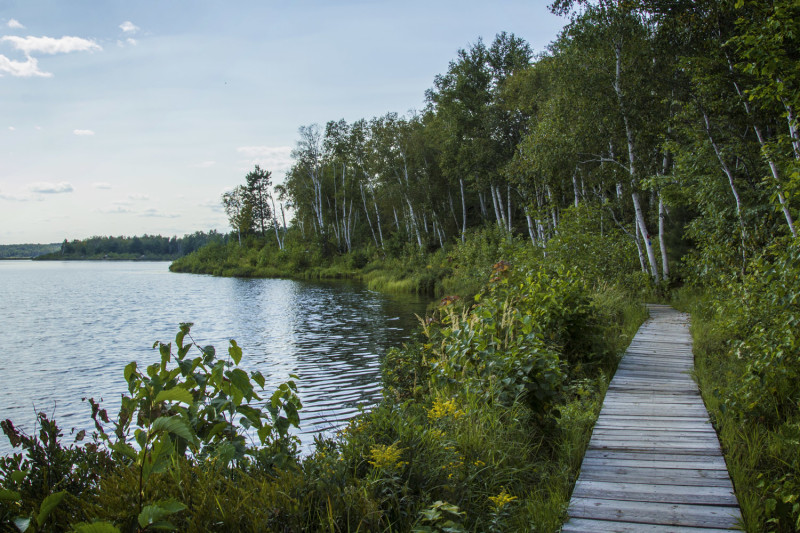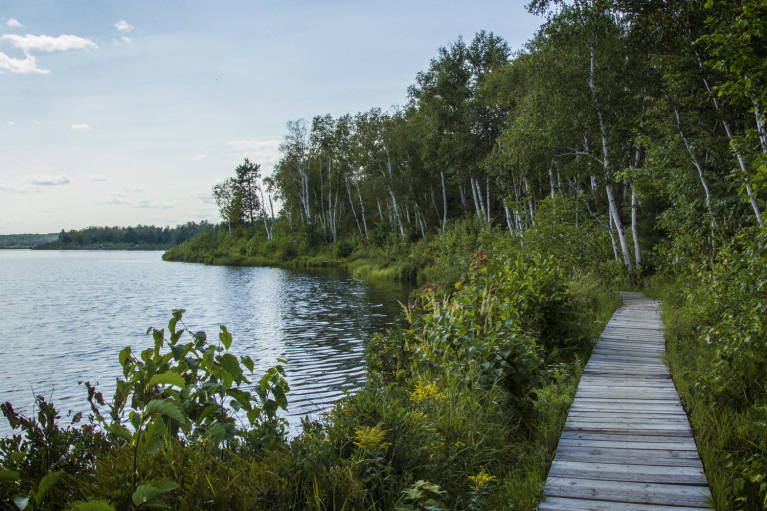 Calling it a night, this time I stayed at the Fairfield Inn & Suites Sudbury. On the other side of town, it's a great spot if you're looking to do a little shopping at larger department stores. The hotel itself is great with a pool and hot tub which features an adults-only hour from 10-11pm. I don't know about you, but I love using the pool with no kids around! The rooms are bright and cheerful with accents of sky blue, offering a coffee maker and refrigerator to guests. A continental breakfast is included with the rate, making it a popular choice for families while in town.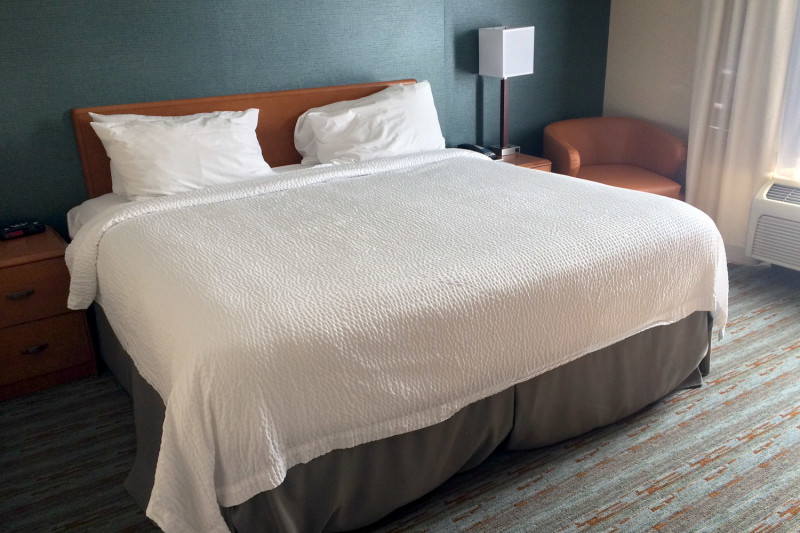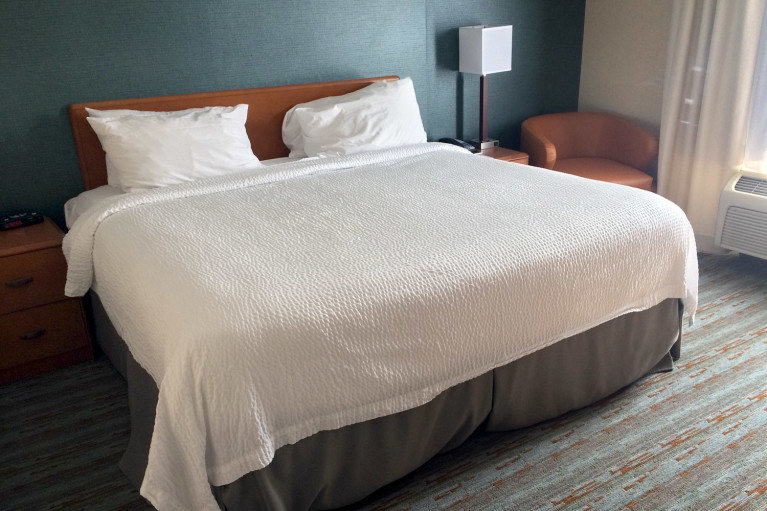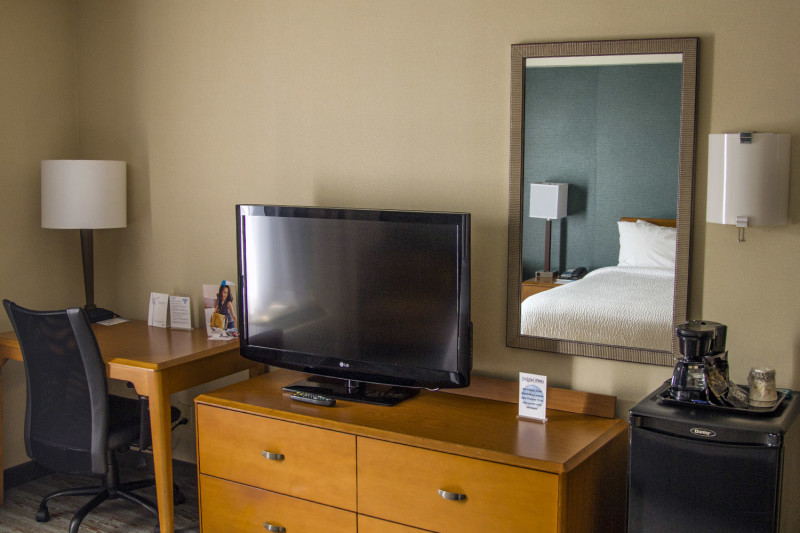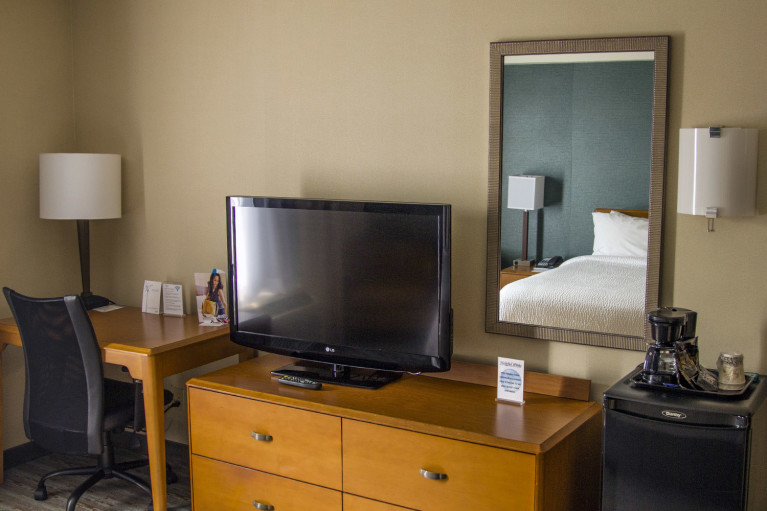 Day 6: Science North & Homeward Bound
No trip to Sudbury is complete without a visit to Science North! Home to an amazing science centre, an IMAX theatre and more, there's lots to see and explore. There are plenty of exhibits across their four floors. Enjoy watching butterflies and identifying fossils on the second floor. Visit critters like Maple the porcupine and Drifter the beaver on the third floor while you learn about each creature. Head up to the top floor to learn about the human body and our solar system. There are also daily demonstrations and shows daily in the Discovery Theatre. Ask for the day's schedule when purchasing your tickets to find out more.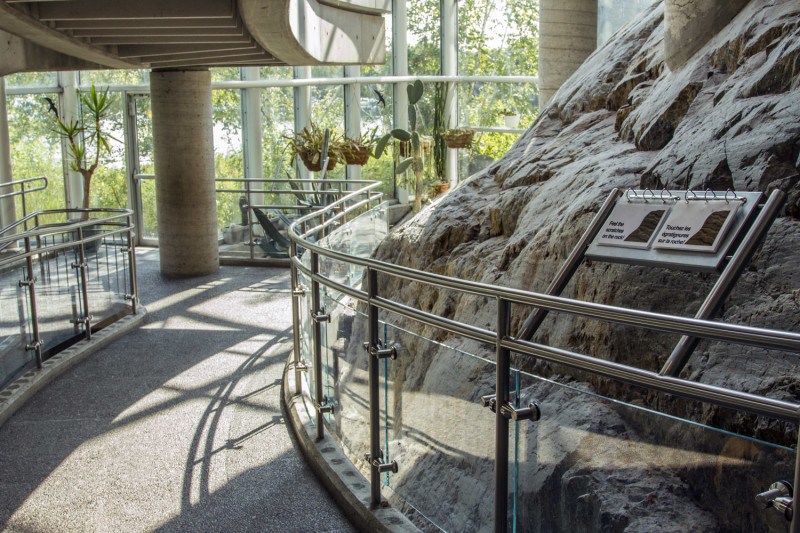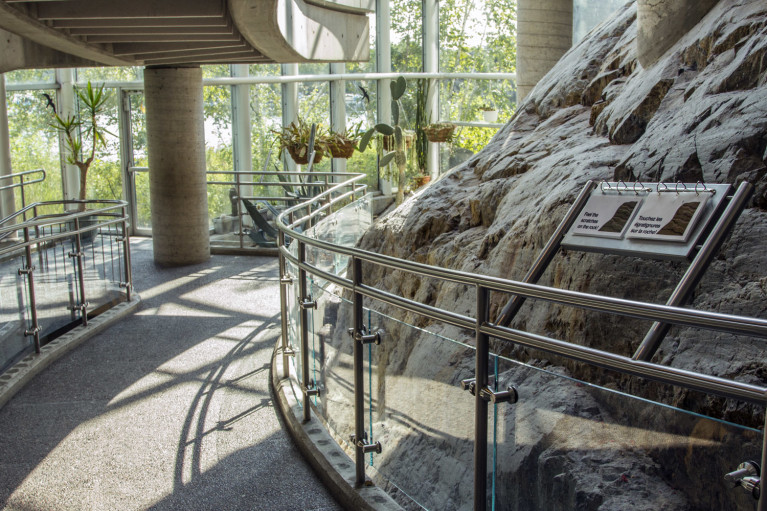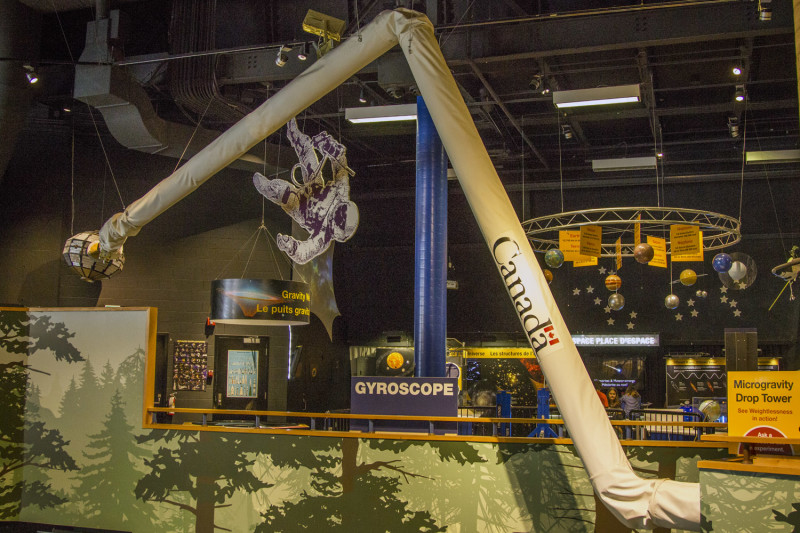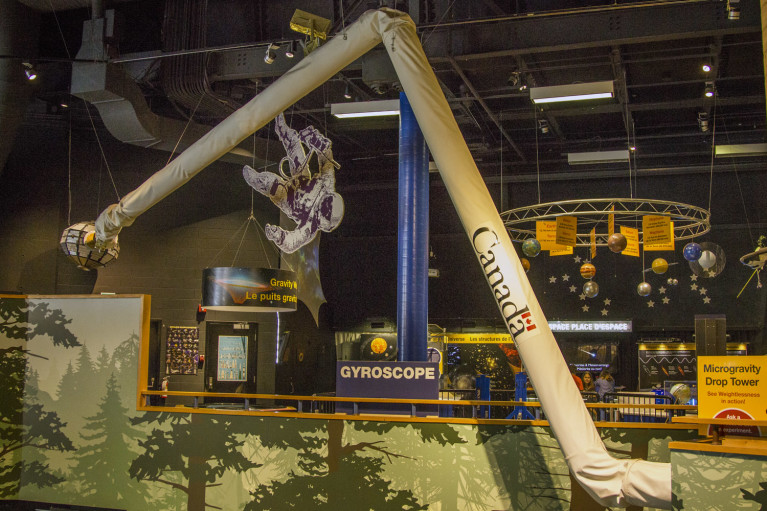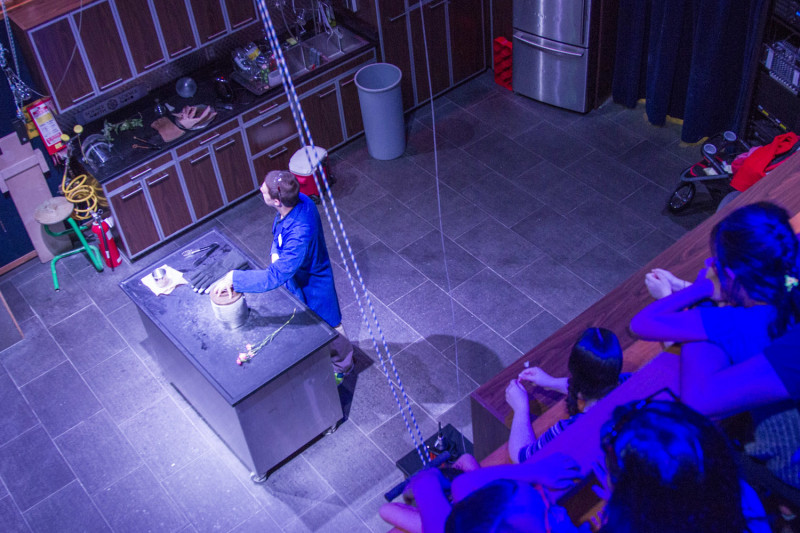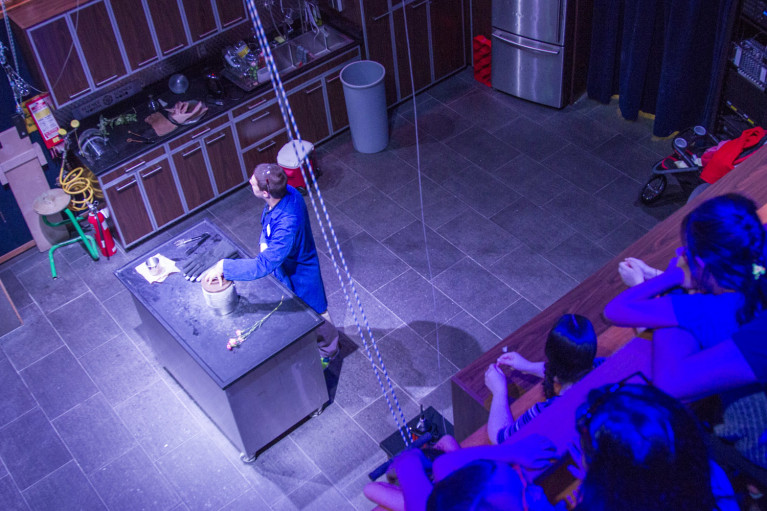 There is also an outdoor component which can easily be missed. Accessible from the third floor, head to the Northern Garden to unwind a little. If you're interested in naturalizing your landscape, the garden features a variety of native plant species. It also houses a certified Monarch Waystation and if you're lucky, you might spy a chipmunk or two!
Overall it's easy to spend 3-4 hours just in the science centre alone. If you plan on catching an IMAX movie or a show at the Planetarium, I'd suggest planning a whole day for Science North. There's also an escape room if you want to test your logic and teamwork skills!
INSIDER TIP: Science North is a popular spot, so I suggest going in the morning shortly after it has opened. This way you can beat some of the crowds! Although you may notice that many of the animals aren't overly active or still sleeping. Visit them just as you're leaving and chances are they'll be mobile.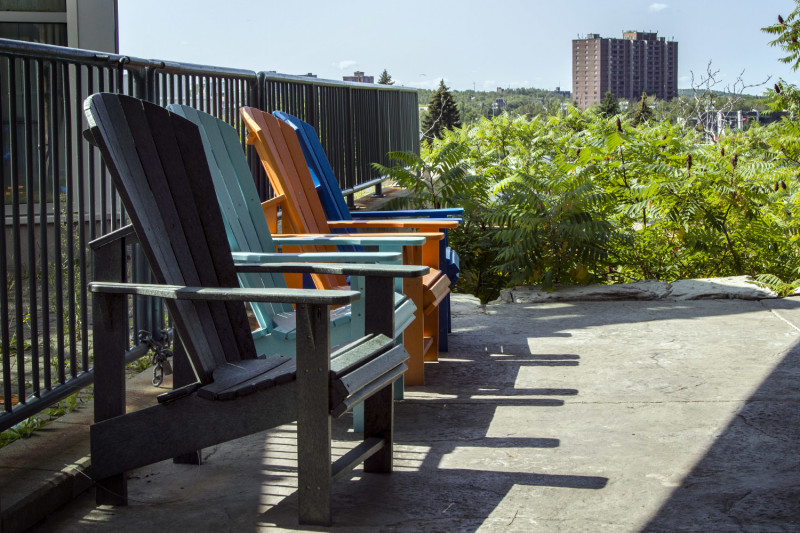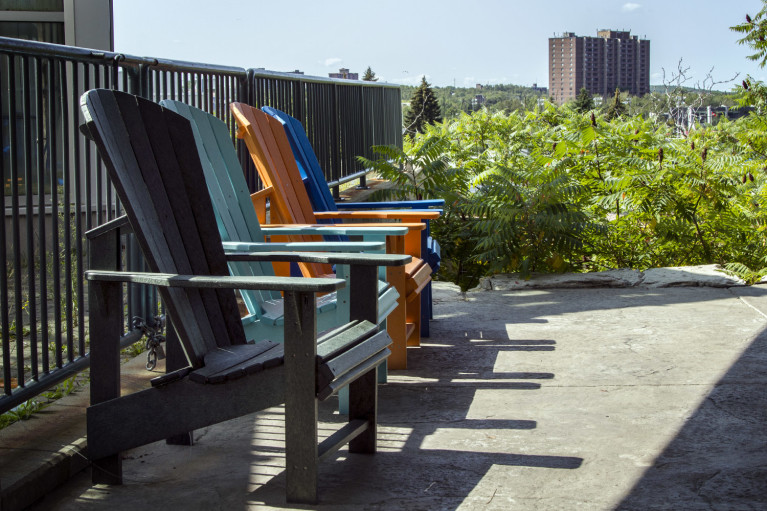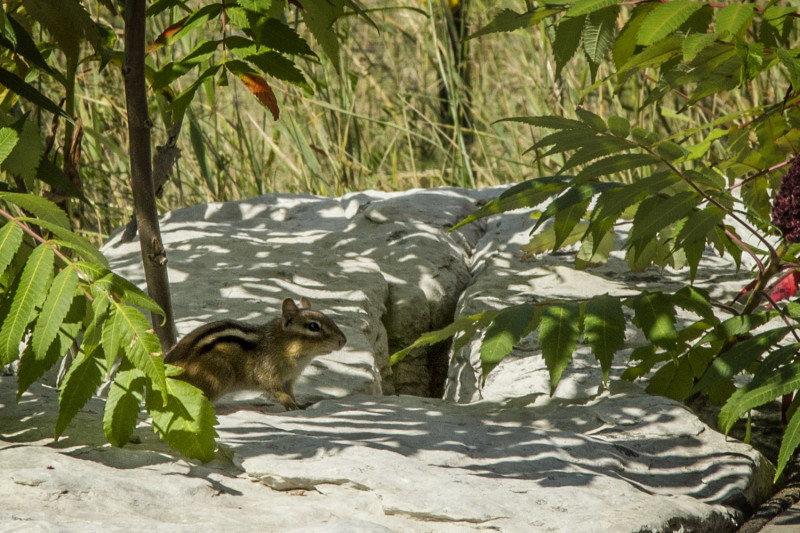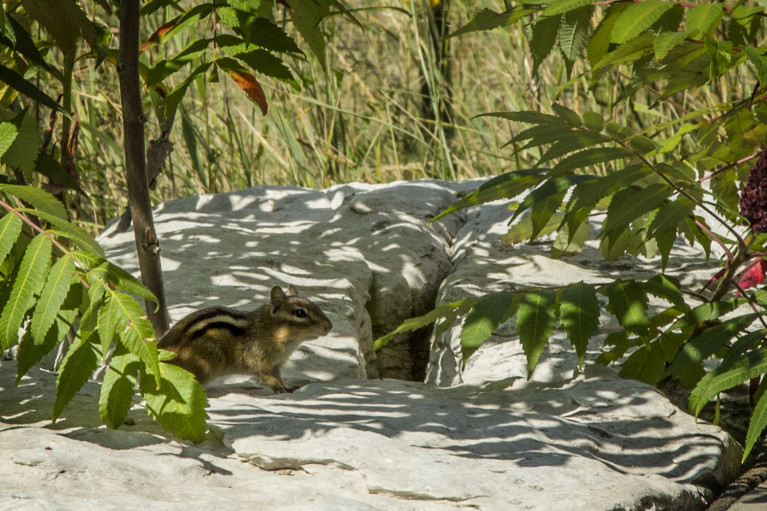 Before leaving, wander through the Northern Forest exhibit outside towards the back of the building. You'll find the Bell Park Boardwalk which leads along the shores of Hermit's Bay. In the summer you'll find plenty of yachts and canoes in the water, possibly a few families fishing. Go for a stroll and enjoy the serene views along the boardwalk. You can take it all the way to downtown Sudbury which is approximately 30 minutes one way. When you've had your fill, it's time for your Northern Ontario road trip to come to an end.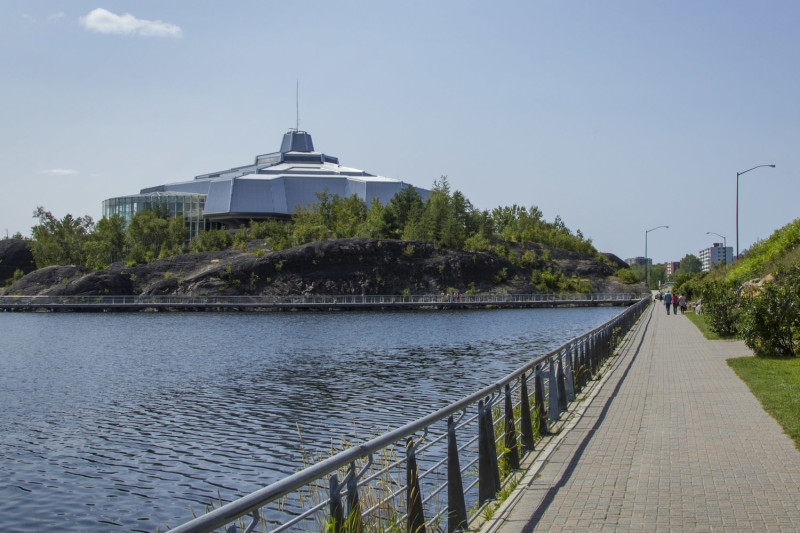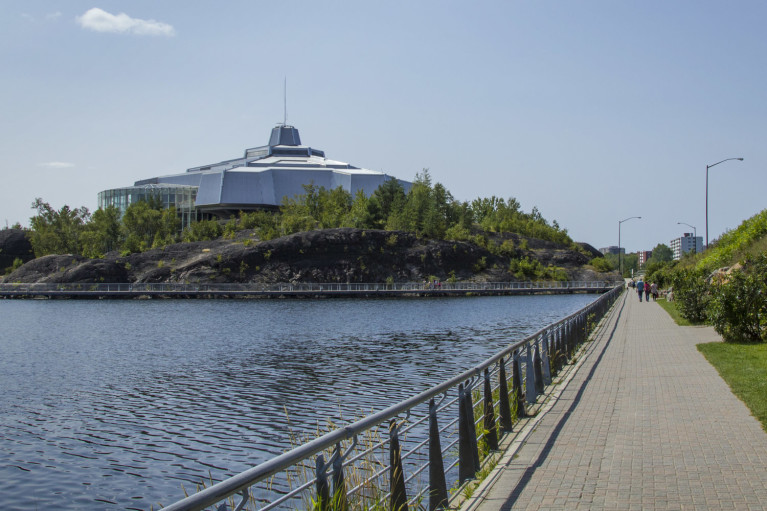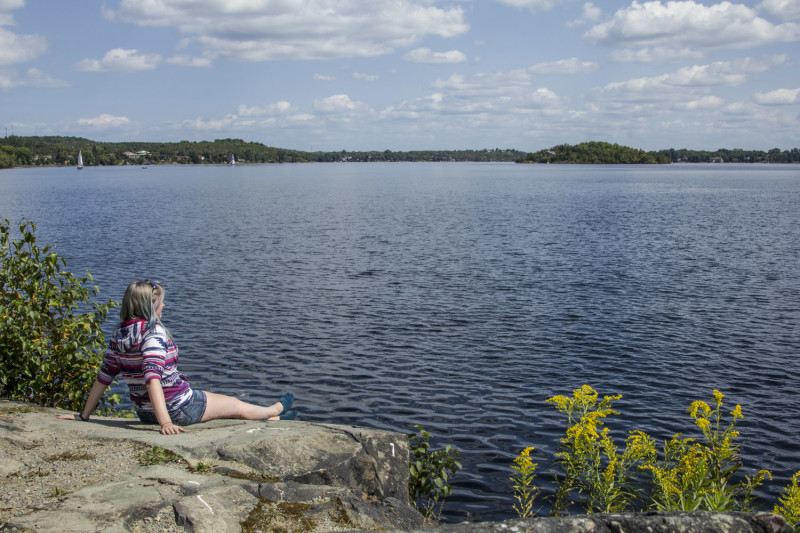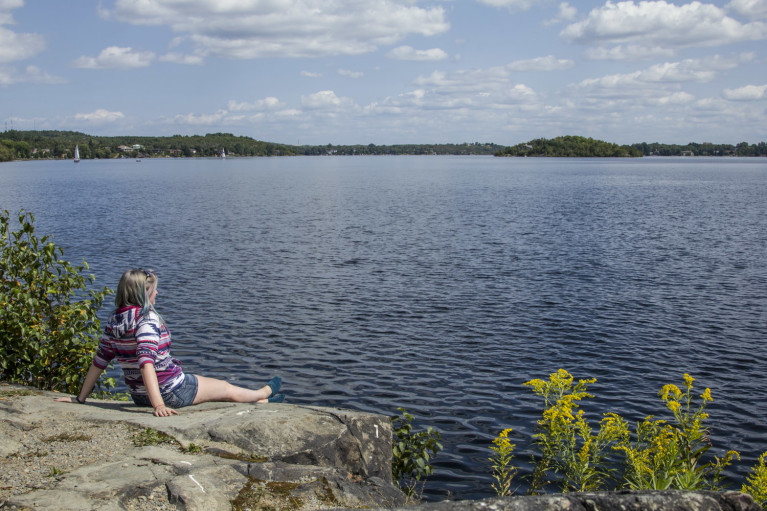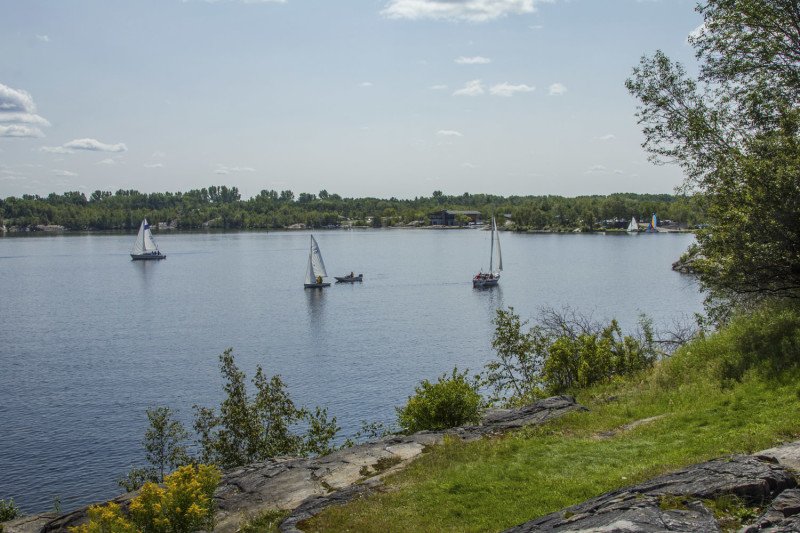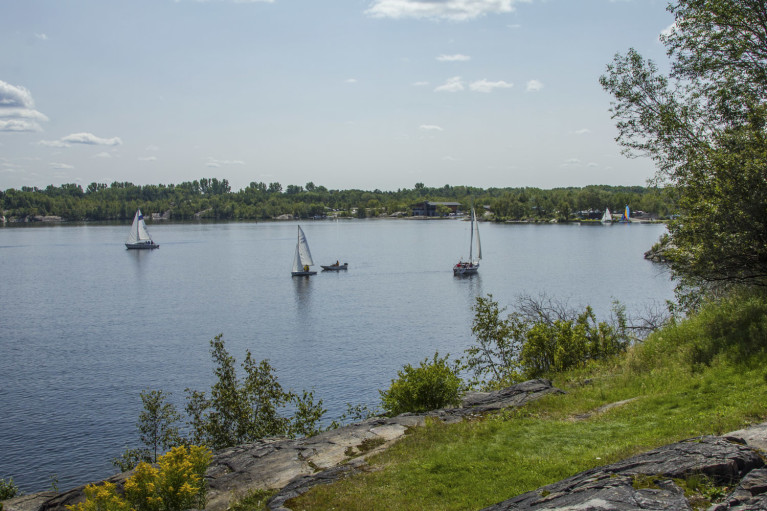 This is Just a Taste of Northern Ontario
I'm going to be honest – there's SO much to see and do that this itinerary could be a little busy for some. While I took 6 days with the end destination as Sault Ste Marie, you can easily tack on a few extra days for both Sault Ste Marie and Sudbury. Or you can go as far as Thunder Bay, explore north of Sudbury or do some camping to get a full taste of Northern Ontario. I was content with 6 days for this trip as I know I'll be back, but if you think this is a one-time trip, then take the extra time. Make it a 10 day adventure or even 2 weeks and see it all.
Looking For More Things to Do in Northern Ontario?
Check Out These Things to Do in Sault Ste Marie in the Winter
See Why Sudbury is a Cool Winter Destination
Hit The Road With These Amazing Ontario Road Trips
Give Winter Camping a Try at Killarney Provincial Park
I've been told that Lake Superior has a certain allure, and I'd say that goes for all of Northern Ontario. There's just something about the vibe up there that's different. Maybe it's the crisp, clear air? Or maybe it's the hospitality of the locals? It's hard to put your finger on it, but you'll feel right at home on this Northern Ontario road trip. I can't wait to return as the more I explore this beautiful province of mine, the more proud I am to be an Ontarian.
Disclaimer
A HUGE thank you to Attractions Ontario, Sudbury Tourism and Tourism Sault Ste Marie for hosting me during this epic road trip. While my activities, accommodation & transportation were covered, all reviews and opinions are my own! This post contains affiliate links where I'll receive a kickback at no extra cost to you which helps keep IBB running. Read more in this disclaimer and privacy policy.
Ready to tackle this Northern Ontario road trip itinerary? Pin it for later!