Best 15+ Winter Activities in Canada You'll Be Smitten With

As the leaves disappear and the temperatures start to fall, it means my favourite season is here! You probably think I'm crazy, but as much as I love the sunshine and flip flops, winter steals my heart. I love the crisp air and how beautiful everything looks under a blanket of fresh snow. While the days are shorter, I tend to make the most of my winter days to capture as much daylight as I can. Plus there are so many winter activities you can only enjoy in the colder months and Canada is the perfect place to experience them! Hence, this list of winter activities in Canada will make you embrace the season with open arms!
Outdoor Winter Activities in Canada
Winter truly is meant to be enjoyed outdoors. There are so many adventures you can only enjoy once the temperature drops! If you're wondering what is there to do in winter in Canada, this list will help.
Snowshoeing
A seasonal classic! The trails are calling and snowshoeing helps to ensure you enjoy them to their fullest, even with 12 inches of snow. It's a great activity for beginners, families, groups, solo adventurers – pretty much anyone and everyone! Hop on a guided tour or head to a public meet up and you might even make new friends! Besides, who doesn't like pretending to be a dinosaur stomping all over the place?!
Where to Go Snowshoeing
One of the things I love about hiking and snowshoeing is that as long as you have snow, you can pretty much do it anywhere. There are so many incredible trails from coast to coast to coast that I guarantee there's one close to you. If you're unsure of where to go, any provincial or national park is a safe bet!
In Ontario, I highly recommend the north for some incredible snowshoeing adventures. Ontario's Algoma Country has no shortage of great snowshoeing trails, including many in Sault Ste Marie and the surrounding area. If you're not looking to go quite as far, Sudbury is also an option. Both of these destinations are quite a long drive though, so if you'd like somewhere closer to home in Southern Ontario, a number of provincial parks are perfect for this including Algonquin, Frontenac, MacGregor Point, Frontenac and more. Collingwood's Scenic Caves is also a great spot where you'll enjoy incredible views of Georgian Bay from their suspension bridge!
RELATED: Never tried winter hiking or snowshoeing before? Be sure to check out this beginner's guide!
View this post on Instagram
Chase Waterfalls
While yes you can do this in the warmer months too, nothing quite compares to the beauty of a frozen waterfall. The ice formations are absolutely breathtaking. The best part? It'll be different every year depending on how cold it is! Some years it's even been cold enough to freeze Niagara Falls.
Where to Go Chase Waterfalls
There are so many beautiful waterfalls in Canada, though if you're going to go anywhere it should be the waterfall capital of the world – Hamilton. One of my personal favourites there is Borer's Falls. This underrated gem is quiet and chances are you'll have the place all to yourself, even on a weekend! However, there are a number of waterfalls in the Niagara Region as well as in Grey County just waiting to be explored too.
View this post on Instagram
Hunt for the Northern Lights
While the Aurora Borealis are dazzling all year round, the shorter days that come with winter make it perfect for admiring the night sky. Bundle up and watch as Mother Nature lights up the stars with the best light show you'll ever see!
Where to See the Northern Lights
Depending on the solar storms and how strong they are, the aurora can be seen as far south as Georgian Bay in Ontario. However, your best chance of catching a glimpse is in the Northwest Territories. It's the northern lights capital of the world where you have a chance of seeing them almost 300 days out of the year!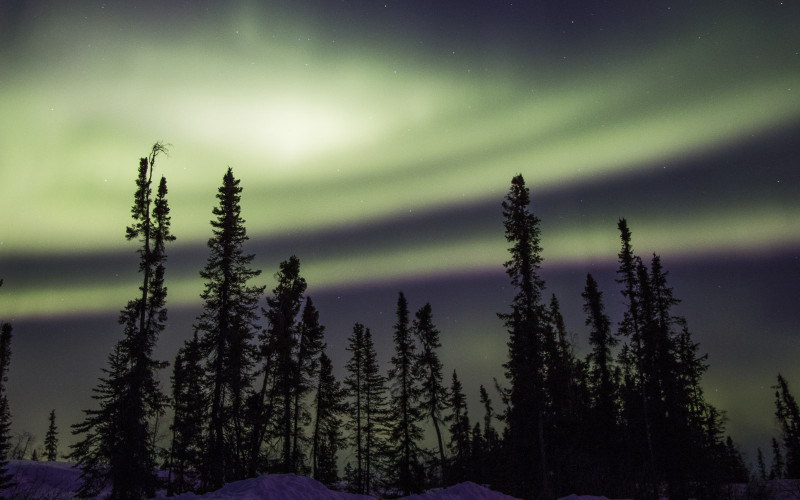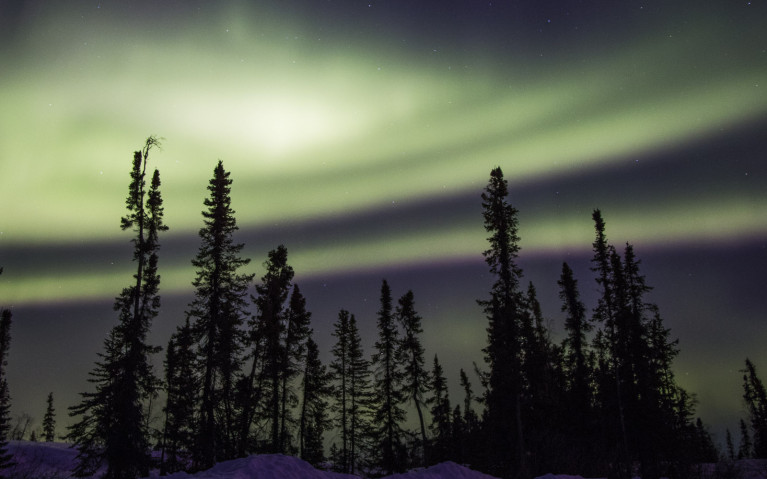 Ice Climbing
For the more ambitious guys and gals out there, ice climbing is an awesome winter adventure. Not only do you get to feel like a badass wielding what feel like battle axes, but it's also an awesome workout for your whole body. This is becoming more and more popular across the country, and you may even see people scaling frozen waterfalls! You can give it a try, but I'd save that for after you've had some practice.
Where to Go Ice Climbing
Ice climbing isn't as accessible as some of the other winter activities on this list, but not impossible. There are a number of places to go ice climbing in Ontario including the Muskoka area, Elora, and Hamilton. In Alberta, the Rockies are a given with the most common destination being Banff. British Columbia has a few destinations with the most accessible being Whistler.
View this post on Instagram
Frolick on an Ice Road
Speaking of ice, this one may have you cringing at the thought of it. This one will have you travelling much further north… I'm talking above the 60th parallel north. Ice roads are a necessity for transportation between remote northern communities. Despite the cracks you see below your feet, these "roads" are solid. Jump on them all you like, they won't budge. Not sure if it's safe to go out on? If you see a transport truck on it, chances are you're in the clear!
Where to Find Ice Roads
While they are a Northwest Territories specialty in my mind, there are a number of places that utilize ice roads to connect remote communities. You'll mainly find them in the NWT, Yukon and Nunavut, though there are one or two in Northern Ontario and Saskatchewan.
View this post on Instagram
Dog Sledding
Mush, mush! Bundle up under blankets as our four-legged and furry friends tour us around a winter wonderland. While there are many misconceptions about dog sledding, these dogs love to run and enjoy the time out in the wilderness. Just be sure to do your research and ensure that the company you choose an excursion with has a good reputation and cares for their dogs properly. Asking locals or even the local tourism board can help with this.
Where to Go Dogsledding
Dog sledding as a tourism opportunity is becoming more and more popular so it's a lot easier to find somewhere to do it. However, it can be a little pricey. In Ontario, you're most likely to head into Muskoka for some puppy love. Dog sled tours are quite popular in Alberta as they take you through the beautiful landscape of the Rocky Mountains.
If you're looking for a special place to go, I highly suggest doing this in the Northwest Territories. You might even mush with dogs that have raced in the Yukon Quest or Iditarod up there! This should be on any winter fanatic's bucket list, and I'm so glad I was able to cross it off mine while visiting Hay River!
View this post on Instagram
Ice Skating
Yet again, another classic winter activity. While skating on a rink is fine and dandy, I'm thinking bigger and better – like trails through the forest! Yes, there are provincial parks and nature reserves that are fortunate enough to have beautiful, winding trails that lead you through the parks. Dust off your ice skates or rent a pair for some winter fun!
Where to Go Ice Skating
An item that should be on every Canadian bucket list is skating the Rideau Canal in Ottawa. As one of the world's longest skating rinks, it is a truly iconic experience. However, what better place to go skating than through a forest? There are over 20 outdoor skate trails in Ontario alone which I guarantee will have you planning an outdoor adventure on ice. On another note, it's always fun to hit a local outdoor rink and play some pickup pond hockey too! It really doesn't get much more Canadian than a game of shinny.
View this post on Instagram
Explore an Ice Cave
Water finds any crevice it can to sneak through, meaning you never know what it'll create once the temperatures drop below zero. Areas that may be wide open in the warmer months turn into magical little caverns of winter wonderment. Bundle up and get ready to feel like Elsa as you admire Mother Nature's handiwork!
Where to Find Ice Caves
This is definitely more of a local's thing rather than an actual tourist destination. That being said, there are a few fairly well-known places to find them. One of the popular locations in Ontario is along the shores of Lake Superior surrounding Sault Ste Marie. Another I've had the pleasure of exploring is in Yellowknife, just off of Great Slave Lake in the Northwest Territories. I'm sure there are many others, you just might have to do some serious Googling to find them!
However, with ice caves come a certain amount of risk. You need to be very careful when exploring, not just because of slippery conditions but the ice itself. All it can take is one false move in a weak spot and you could be in the water. If you're unsure, it's best to play it safe.
View this post on Instagram
Downhill Skiing, Cross Country Skiing and Snowboarding
Probably the most popular of all winter activities, skiing and snowboarding are bound to keep you entertained throughout the winter months. Be a daredevil and race down those double black diamonds, or be more like me and go cross-country skiing to better enjoy the sights and sounds of winter. Either way, you'll have a blast on the slopes, no matter what elevation they are.
Where to go Skiing and Snowboarding
The possibilities are endless! There are so many destinations from coast to coast to coast that offer these winter activities. However, I'd say the west coast is the most popular area in Canada for some downhill fun. Between Whistler and the 'Big 3' (Banff, Lake Louise and Sunshine), you have more runs than you can shake a stick at! Plus you'll have breathtaking views of the Canadian Rockies whether you're on the slopes or warming up somewhere in the ski resort.
View this post on Instagram
Ice Fishing
Many may think that once the lakes and rivers freeze over, fishing is done for the season. That's not the case in Canada! Ice fishing is a unique winter experience that any hobby angler will love. Enjoy a relaxing day on the water as you chat with friends and await a nibble on your rod!
Where to Go Ice Fishing
As like many of the activities on this list, it's fairly easy to go ice fishing. There are a number of guides and outfitters which can gear you up. If you're feeling overwhelmed at where to go, Windy Lake Provincial Park in Ontario offers ice fishing packages where they have all the gear you'll need. Just show up in warm gear and you'll be ready to go! One thing you need to remember is you must have a valid fishing license, otherwise you could be in some serious trouble. Yearly fishing licenses or one-day licenses if you're not from Canada are available for purchase at many tackle shops as well as online.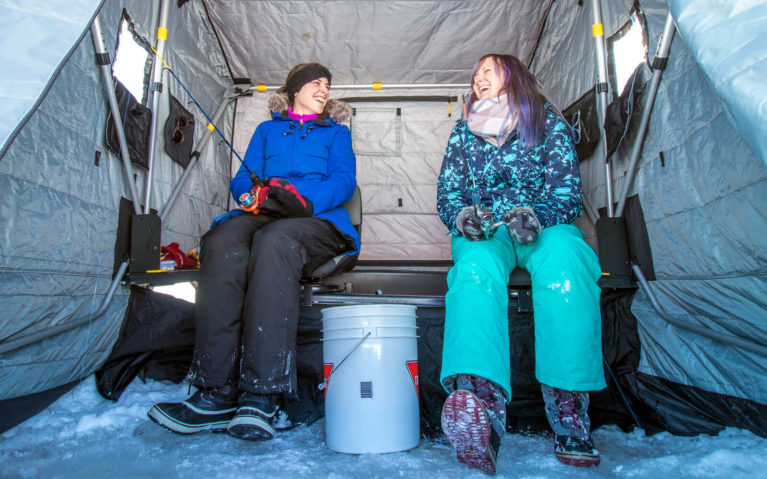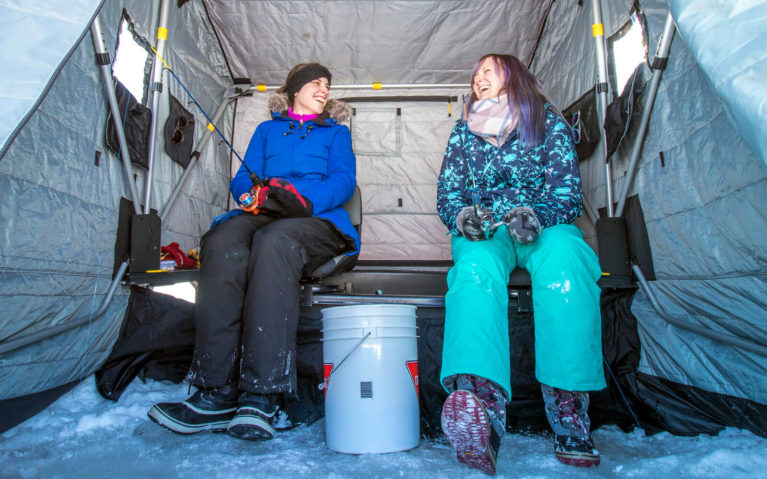 Visit North America's Only Ice Hotel
An ephemeral winter beauty that's not to be missed. The only ice hotel in North America is Québec's Hôtel de Glace, and it's definitely worth the trip. Every year a new theme is chosen and the 44 rooms reflect it with intricate ice carvings and structures. Not sure if you're brave enough to survive the cold overnight like I did? Don't worry, day visits are available so you can enjoy this icy beauty knowing you'll return to a toasty warm bed later on.
Where is the Ice Hotel?
You can find the Hôtel de Glace in Québec City, the capital of Québec. It is now a part of the Village Vacances Valcartier, a resort with plenty to offer all year round. In the winter months, you can purchase a package and experience everything the resort has to offer. Have a blast at the largest winter playground in North America with skating, snow tubing and snow rafting! Afterwards, you can warm up at the spa or continue the fun at their indoor waterpark. There's certainly something for everyone at the ice hotel in Quebec City so book your stay now!
SOMETHING TO NOTE: It may seem like common sense but I'm including this anyway – the Hôtel de Glace in Quebec City is NOT open all year round. Their opening dates can fluctuate depending on the weather so your best bet is to book your stay for January or February.
View this post on Instagram
Winter Fat Biking
I'm going to be honest with you… I didn't know fat biking was a thing until I went on a winter adventure in Grey County back in 2016. As soon as I found out however, (and survived my first bike tour in over four years – that's a story for another time) I added it to my must-do list for the winter. A newer trend in cycling, the oversized tires allow you to traverse over soft terrain like snow. It's a great way to cover more area on your next winter excursion! Just be sure to use it on marked biking trails and respect other winter adventurers.
Where to Go Fat Biking in the Winter
There really is no shortage of outfitters and tours when it comes to winter fat biking. Huntsville, Lion's Head, Caledon and the aforementioned Grey County are just a few of the places in Ontario alone that you can give it a try. I haven't done much of this myself so I can't say for certain what destinations are best, but I'm sure you'll have a great time no matter where you end up!
View this post on Instagram
Head Out On a Road Trip
That's right, road trips aren't just for the warmer months! Winter is a fantastic time to hit the open road on an epic adventure. You'll need to take into account shorter days and leave yourself extra time in case of bad weather, but it's seriously so much fun. If you're renting a car, I recommend asking has winter tires. This is not just for your safety but because they are mandatory in some provinces. All-season tires typically lose their grip at -7°C (~20°F) which can mean a higher chance of accidents when icy conditions strike.
Where to Go On a Winter Road Trip
The possibilities are endless! Seriously, there are so many great winter road trip destinations in Canada. One of my first winter road trips was from Calgary to Edmonton via the Ice Fields Parkway and I had an absolute blast. Alberta is incredible in the winter as you get to experiences popular destinations without the crowds and in such a unique state. I mean, it's not every day you can walk along the Maligne Canyon floor!
Obviously I'm very familiar with my home province of Ontario and can recommend a number of fantastic spots in the province. While Niagara-on-the-Lake is a popular destination in the winter, I say go a little off the beaten path and head north to Sudbury or Sault Ste Marie. I've got more ideas for an epic adventure in my Ontario road trips post.
Indoor Winter Activities in Canada
Okay so yes these can be done throughout the year, but there's a certain magic to them in the winter months. If you're more of the relaxing, prefer to avoid the snow type, these indoor Canadian winter activities will be right up your alley!
Ice Wine Tasting
Ice wine (or icewine) is a winter delicacy that's produced when the grapes are harvested while they're still frozen, making the liquid extracted more concentrated. While it's originally from Germany, it has truly flourished in Canada due to our perfect climate. There are a number of wineries which offer tastings where you can enjoy the beauty of winter while cozied up indoors sipping on a glass.
Where to Go Ice Wine Tasting
I'm proud to say that my home of Niagara is Canada's largest producer of ice wine as 75% comes from our vineyards! Many wineries offer tastings and there are even festivals that celebrate it like the Ice Wine Festival in Niagara-on-the-Lake.
View this post on Instagram
Hit Up a Festival
There are so many amazing festivals across Canada to celebrate the winter season. It's the perfect way to get out and enjoy the colder months! Grab a few friends and enjoy an evening of fun.
Where to Find Some Winter Festivals
The possibilities are endless! While many winter festivals are outdoors (my favourite is the Winter Festival of Lights in Niagara Falls), they often have an indoor component to help beat the chill. One that I always love is Montréal's Nuit Blanche which happens every March. The entire city is taken over by incredible works of art as people explore them throughout the night. While the majority of these exhibits are outside, there's a whole trail in the 'Sous-Terrain', Montréal's underground network of passages which will ensure you stay nice and toasty during the festival!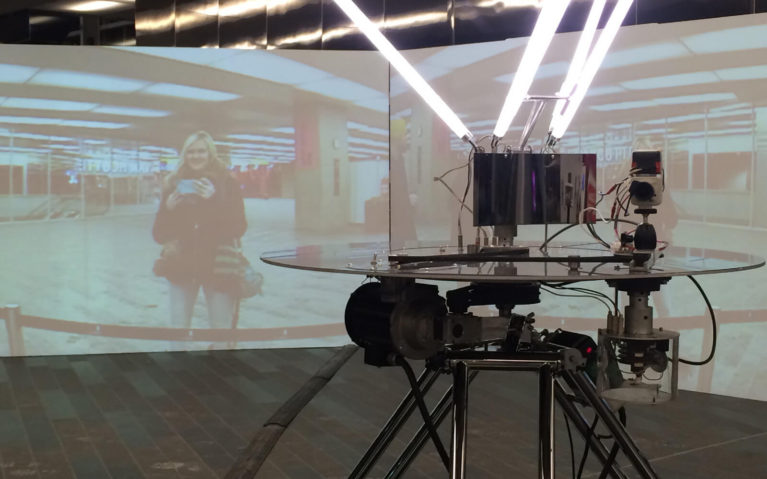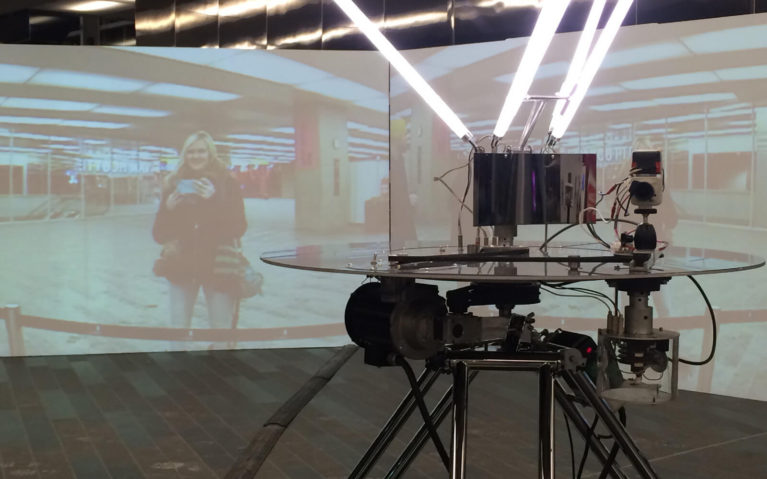 Relax at a Nordic Spa
Ice wine (or icewine) is a winter delicacy that's produced when the grapes are harvested while they're still frozen, making the liquid extracted more concentrated. While it's originally from Germany, it has truly flourished in Canada due to our perfect climate. There are a number of wineries which offer tastings where you can enjoy the beauty of winter while cozied up indoors sipping on a glass.
Where to Visit a Nordic Spa
We're lucky to have a number of nordic spas in Canada! You'll find the Scandinave has a number of locations across the country, including in Blue Mountain, Ontario and Whistler, British Columbia. Nordik Spa-Nature also brings winter relaxation to the next level. I was absolutely spoiled during my visit to their Thermëa spa in Winnipeg. They also have a location in Chelsea, Québec and are working on their third location in Whitby, Ontario.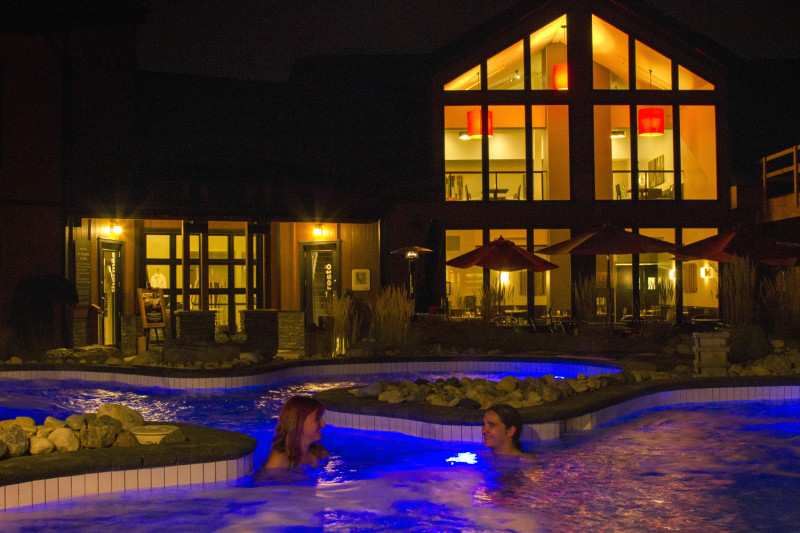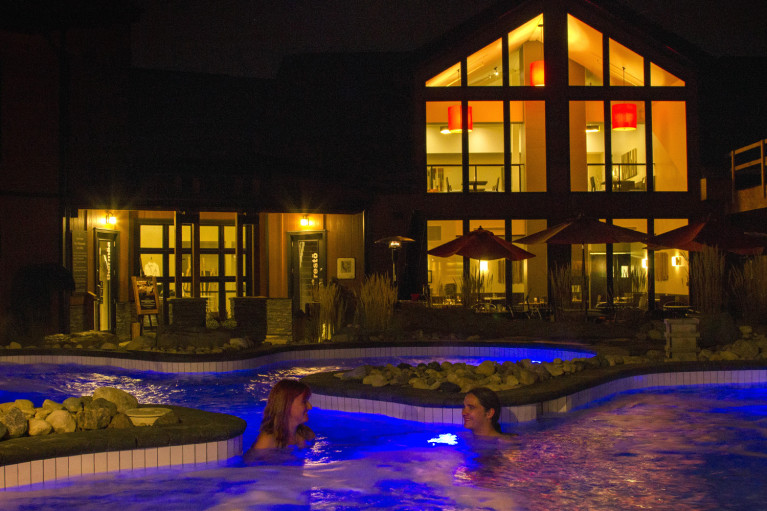 Frequently Asked Questions About Winter in Canada
While those of us who live here know it's a fact of life that we'll be dealing with the fluffy white stuff for at least January and February, you might not realize what you're in for if you're visiting!

Should I Visit Canada in the Winter?
As someone who absolutely loves the season, that's a resounding YES! While it may mean a bit of extra planning, winter is such an amazing time to visit Canada. There is so much to see and do, far fewer crowds and we definitely know how to make winter fun!
Is Canada Cold All Year Round?
While mainstream media may love to portray us as living in igloos with our polar bears, that's definitely not the case. Depending on where you visit in Canada it can be cold for a large part of the year in destinations such as Yellowknife in the Northwest Territories or Iqaluit in Nunavut as both are above the 60th Parallel. However in the southern parts like Toronto and Ottawa, we have beautiful summers and our winters start usually in December and last until March.
Just How Cold is Canada in the Winter?
Temperatures can vary depending on location and they've been fluctuating more and more over the years. If you're planning to visit Southern Ontario, sometimes you'll have mild days of just below 0C (32F) or even above that, while other days it can be -32C (about -26F). In the northern territories, it's not uncommon to have temperatures drop to -40C/F. Your best bet is to keep an eye on the weather for your destination and pack accordingly – layers are key!
How Do People Enjoy Winter in Canada?
I think the above says it all! To summarize though, here are all the great ways you can enjoy winter in Canada:
Pretend you're a t-rex and go snowshoeing
Chase some frozen waterfalls
Hunt for the Northern Lights
Try your hand at ice climbing
Go frolic on an ice road
Yell mush as you command your own dog sled team
Strap on some skates and go ice skating, especially on an outdoor trail
Go spelunking in an ice cave
Check out some of the numerous downhill ski, cross-country ski and snowboarding runs across the country
Get hooked on ice fishing
Stay over at North America's only ice hotel
Peddle across the snow on a winter fat bike
Indulge in some liquid gold with an ice wine tasting
Experience one of the many winter festivals across the country
Treat yourself to some relaxation at a Nordic spa
What Should I Pack for a Winter Trip to Canada?
Layers are key to survival in Canada, no matter what season it is. In the winter, I highly recommend having a set of thermal underwear. These and a solid winter jacket and a pair of snow pants will be key for any outdoor adventures. It's also very important to have proper footwear so a good pair of winter boots is a must. If your feet are cold, you'll be cold! Don't forget a pair of mittens and a toque (beanie) and you should be all set for some winter wandering!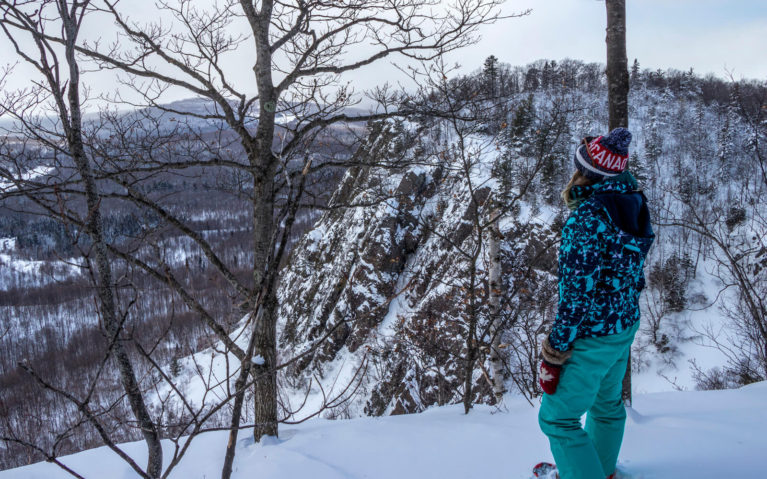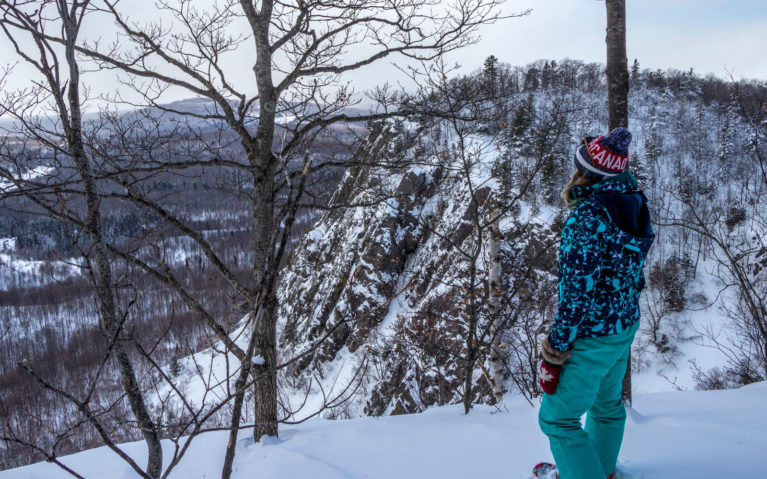 What Are Your Favourite Winter Activities in Canada?
Whether you're a fan of the season or not, these things to do in Canada will ensure even the biggest cold weather hater has a great time during the season. What's your favourite way to embrace a Canadian winter? Do you enjoy outdoor activities or do you prefer some indoor fun? No matter which you prefer, there are so many fun winter activities in Canada!
Looking for More Ideas on How to Enjoy Winter Time in Canada?
Plan an Awesome Alberta Road Trip from Calgary to Edmonton
These Are The Best Ways to Enjoy Ontario in the Winter Months
Never Tried Ice Climbing? Here Is Why You Should Change That ASAP
Experience the Only Ice Hotel in North America
…or Just Check Out My Canada Winter Travel Archive!
Disclaimer
This post contains affiliate links where I may receive a kickback at no extra cost to you. It helps keep the site going so thank you! Read more in IBB's disclaimer and privacy policy.
Want to Keep These Canadian Winter Activities Handy? Pin it!