The Lindsay Chronicles: 2017 Travel Recap

As with it seems like every passing year, 2017 was a bundle of adventure that just flew by! Looking back, quite a few events happened. While I pretty much missed each of my resolutions, that didn't stop me from having one of my most exciting years yet! Let's do a quick 2017 round up, shall we?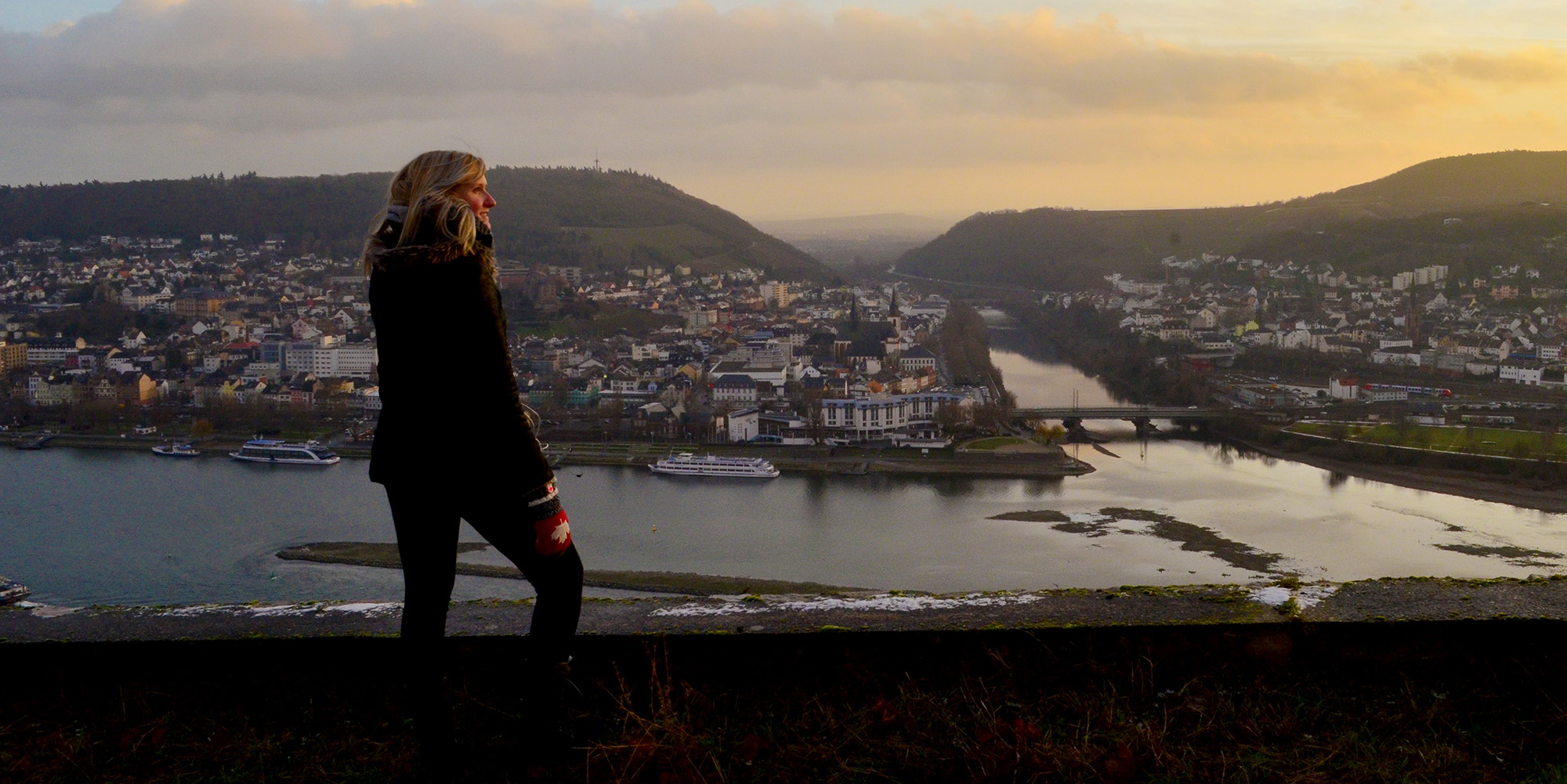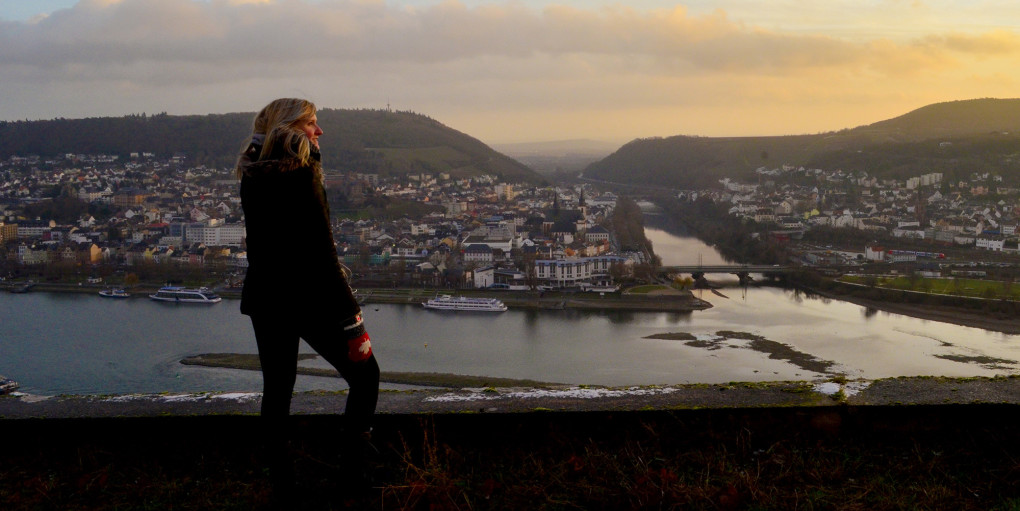 January
I had the pleasure of starting the year off in beautiful Bingen, Germany. While it was a quiet evening in with just Robin and I, we had the pleasure of visiting our favourite winery before ringing in the new year from the comfort of our amazing Airbnb. Unfortunately, I had a terrible cold but it didn't stop me from wandering the beautiful countryside and enjoying every minute of my time along the Rhein!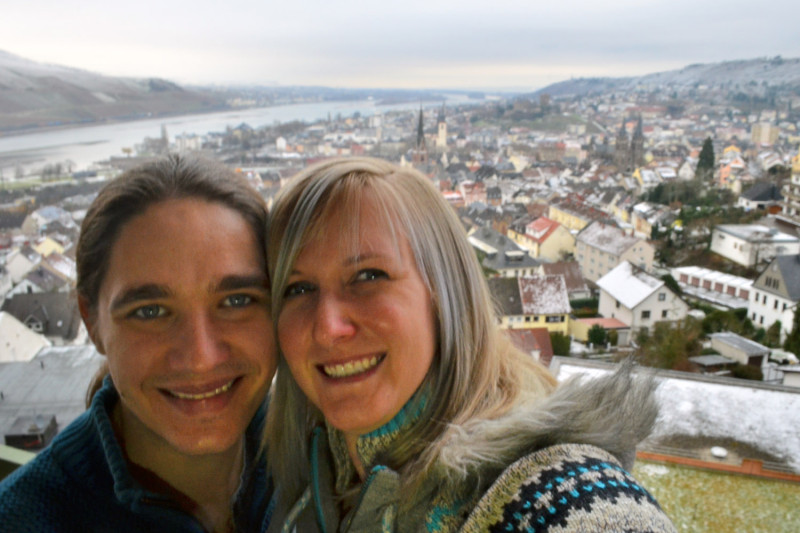 February
Winter was in full force as I made my way up to Grey County for some amazing adventures! It was a thrilling drive up as I almost got stuck in a snowbank, but I rocked my way out and rolled all the way to Blue Mountain. With winter caving, fat biking and more – I needed some quiet time to recoup from all the excitement! If you've never been, I highly suggest visiting. Although be warned, you might not want to leave!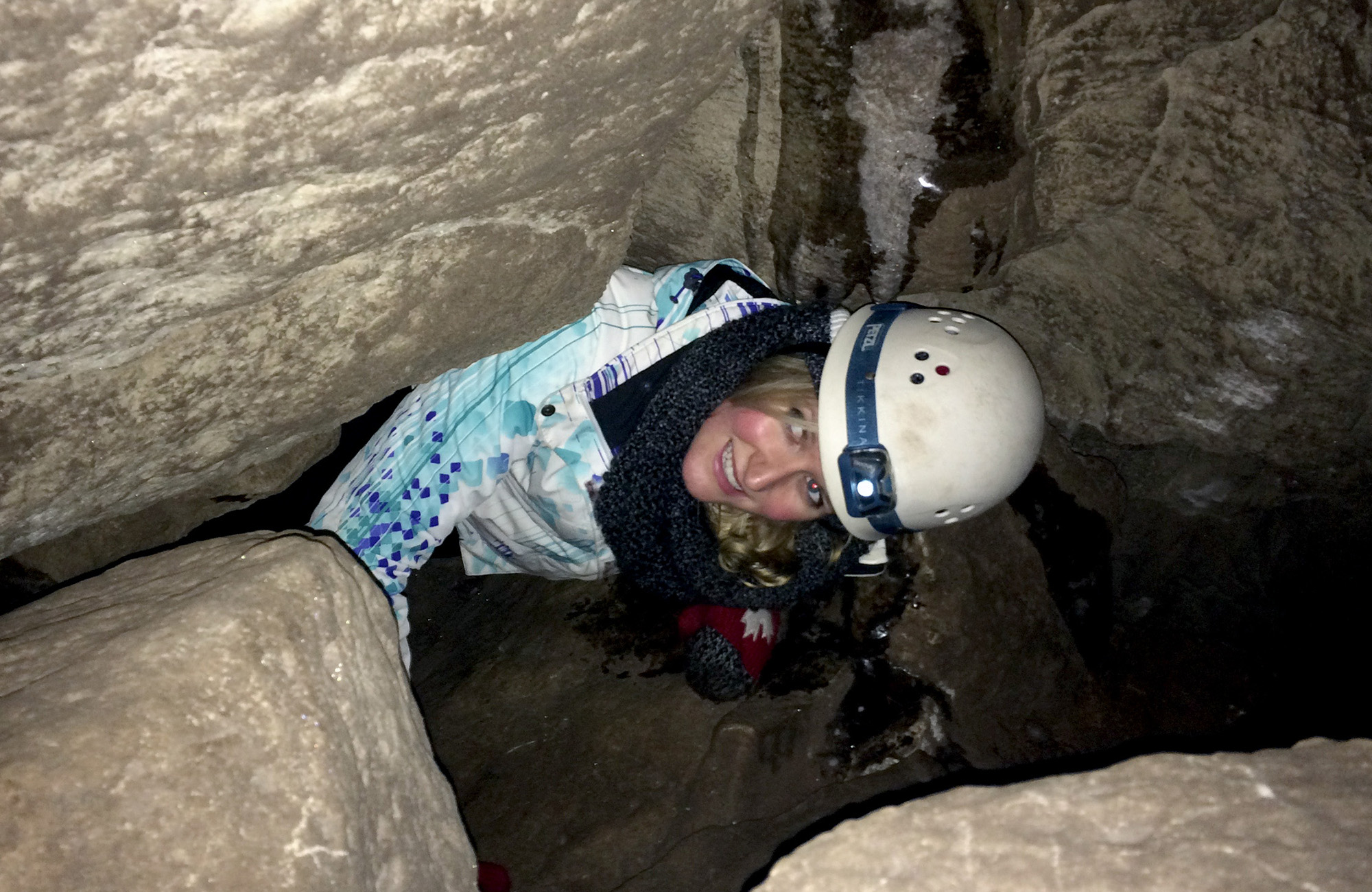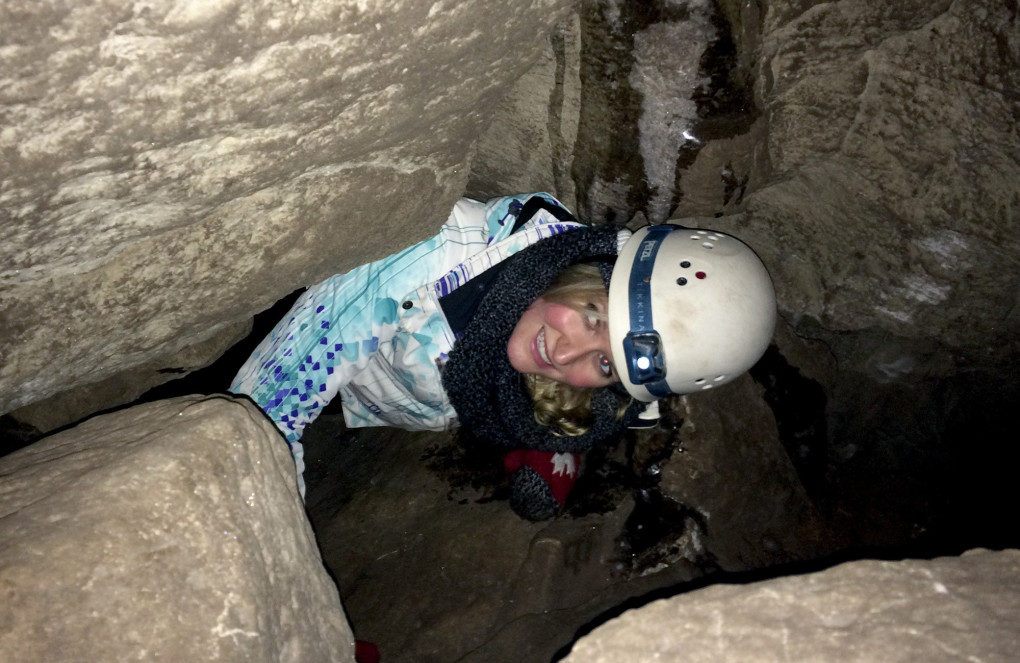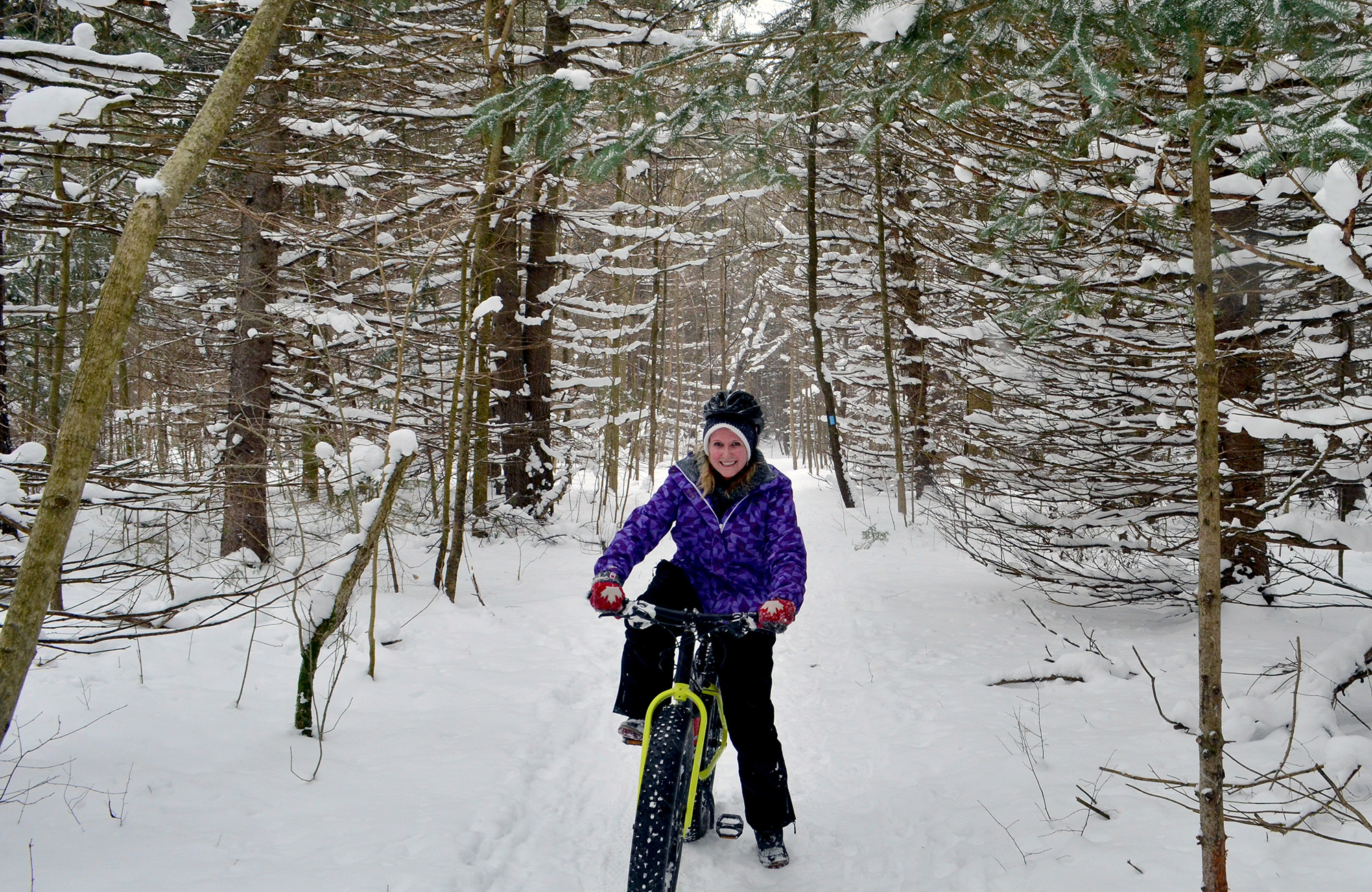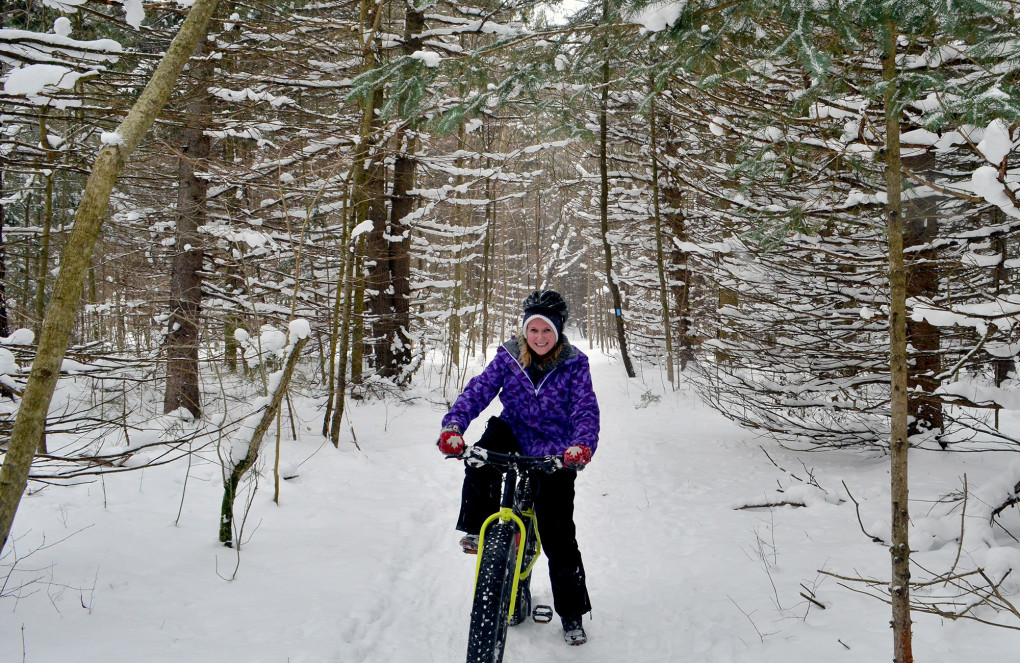 March
A quieter month, I stuck close to home as I enjoyed the city of Hamilton. You may know it as the city of waterfalls, but it also has other attractions to offer! I enjoyed the Royal Botanical Gardens, an amazing meal at a little bistro called Berkeley North, and rounded it off with a gorgeous sunset at Pier 8. I made a few more trips here throughout the year, but not as many as I would have liked. There are still so many waterfalls I need to explore!
Wanna hear more? Check these out!
An Alternate Route to Dundas Peak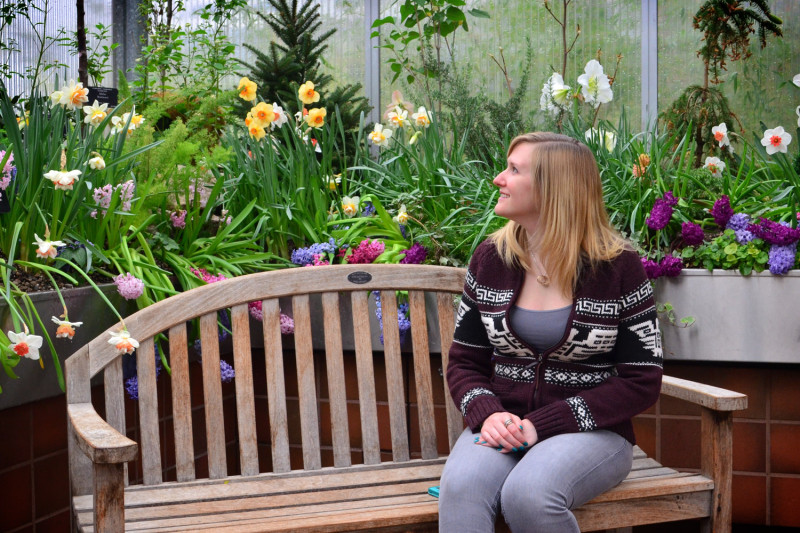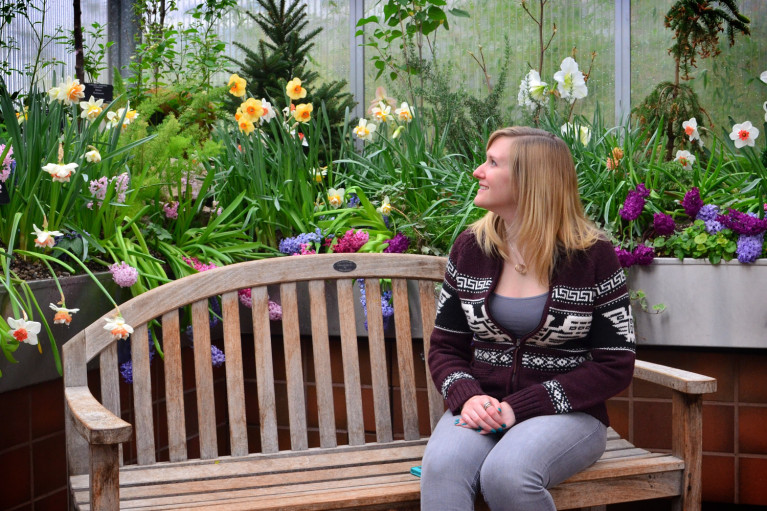 April
In April I knocked another US state off my list by attending my second Women in Travel Summit in Milwaukee, Wisconsin. Held by Wanderful, it was an amazing weekend of learning, adventures and catching up with friends while being surrounded by so many inspiring women. Milwaukee is an amazing city with so much to offer, including a chance for me to visit with an old friend of mine from high school who just happens to now be in the area!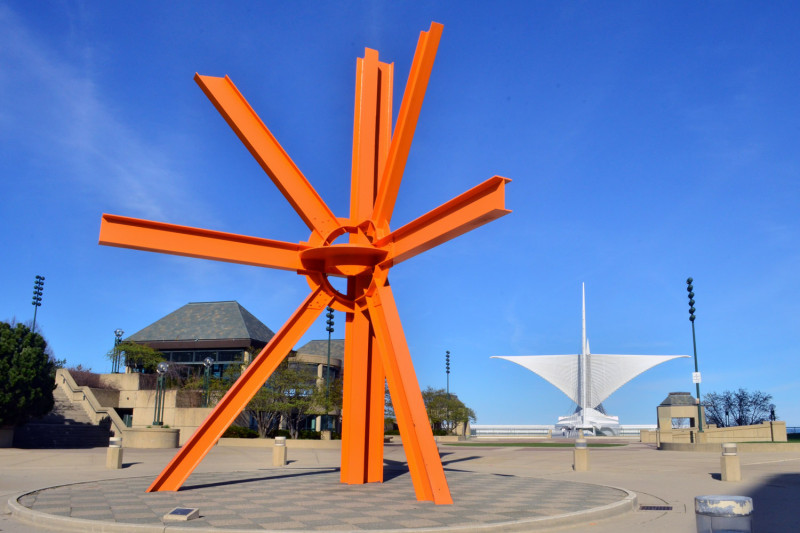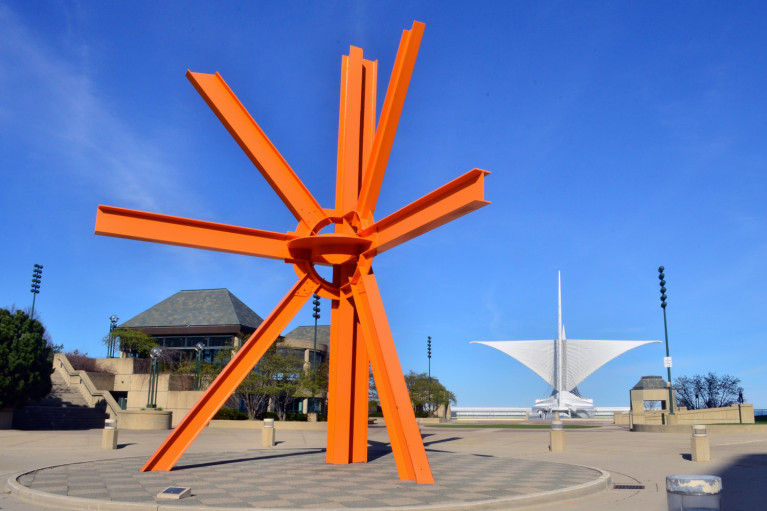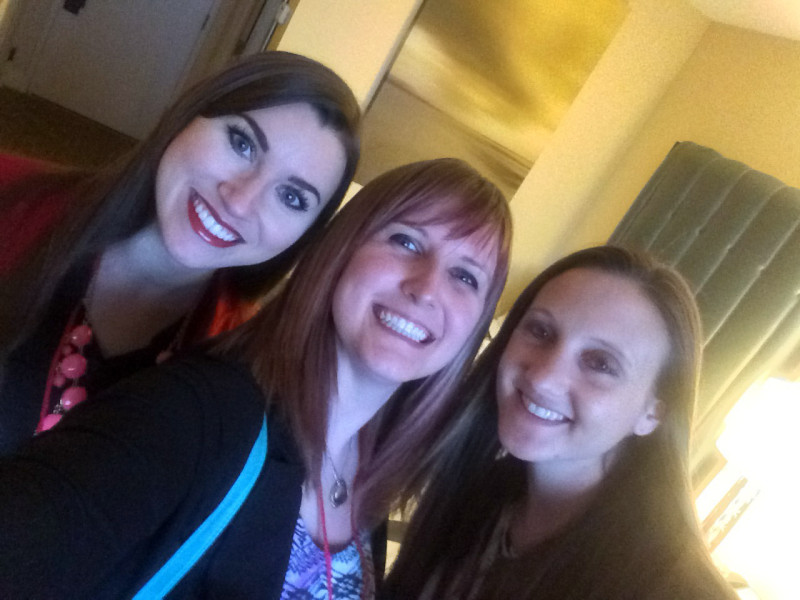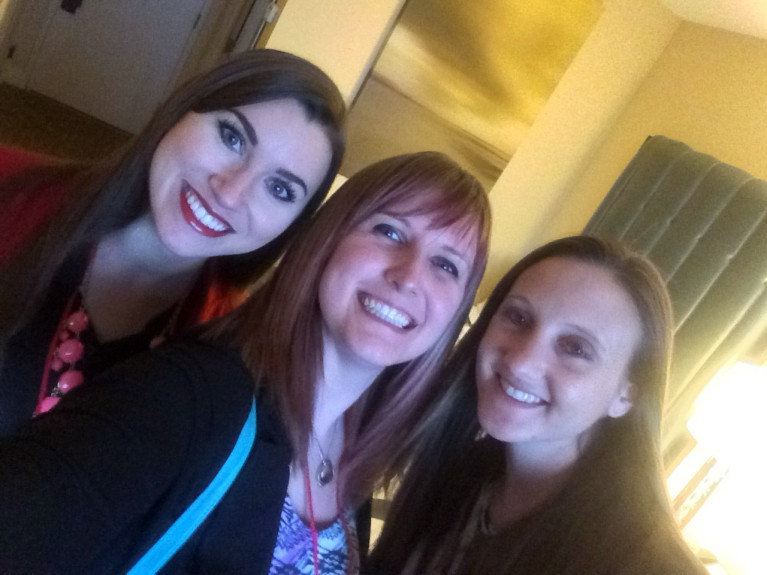 May
2017 marked year four of my Mom and I's annual girls adventures, and as always we had an absolute blast. This year we stayed in Eugenia at a bed and breakfast that's just a 2 minute walk from a waterfall. We also hunted for lighthouses in our usual fashion while indulging in some delicious meals. A big highlight was rounding out the weekend by hunting for trilliums and finding not just white but red ones too in Awenda Provincial Park!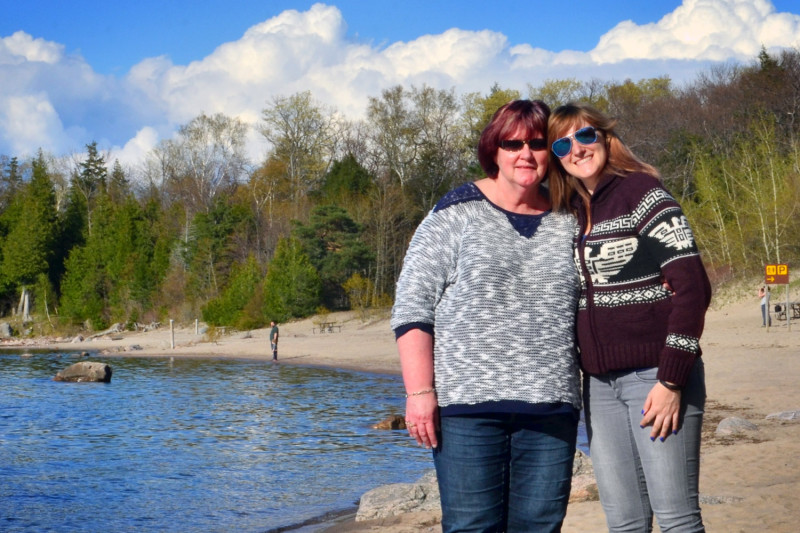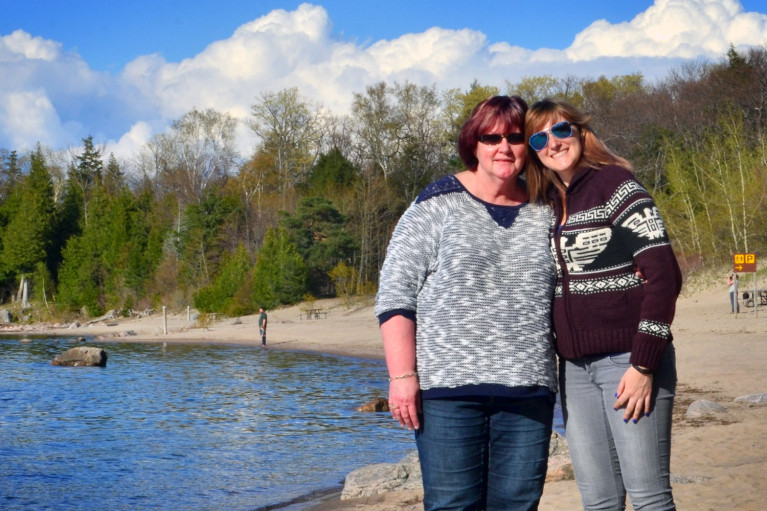 June
So June got a little crazy as this is when some serious life changes happened. I'm not quite ready to elaborate, but that day will come. Just know that while they came as a bit of a shock, I fully embraced it and enjoyed some local adventures – especially since summer was upon us! I visited a number of beaches in Southern Ontario to soak up some sun. It's hard to choose between Lake Huron, Lake Erie and Georgian Bay, but I think the latter steals my heart.
July
And with the start of the month, we had Canada's 150th birthday! I'm so proud to call this country home, and I'm glad that 2017 gave me the chance to explore more of it. If you're looking for ways to enjoy the best of Canada, check out my EPIC list of things to do by province. Spoiler alert: there's 150! While my actual Canada Day was pretty quiet, it involved good company and lots of laughter with a huge helping of red and white. Everything I needed to have a stellar day!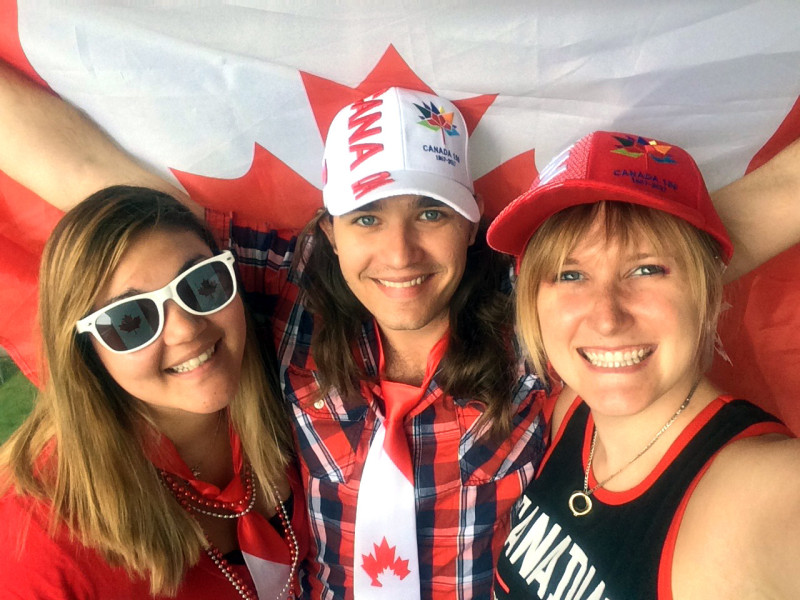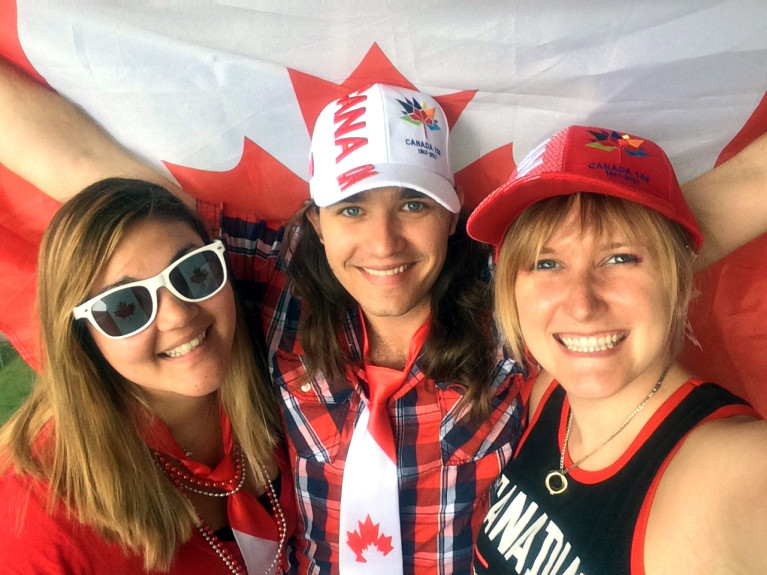 Later in the month, I was invited by Lauren to tag along with her to Pittsburgh, Pennsylvania. While she was flying down, I actually took the opportunity to drive as it was my first time in the state. However, I needed to be in Pittsburgh by noon. With a six hour drive from my parents' place in St Catharines and me not being a morning person, I decided to take the plunge. I sent my first cold pitch and I was so psyched to nail it and spend a night in Erie, PA! The town has plenty to offer, with a huge highlight being Presque Isle State Park. Pennsylvania is full of natural beauty and the drive to Erie as well as Pittsburgh was gorgeous. Then there's Pittsburgh… and well, there's a reason I did a full post on it. The Steel City has so much to offer and I can't wait to visit again soon! Who am I kidding, the whole trip was absolutely fantastic, and one I won't forget.
Wanna hear more? Check these out!
Why I Wish I Visited Erie, PA Sooner • How to Take On Pittsburgh Like a Boss in 48 Hours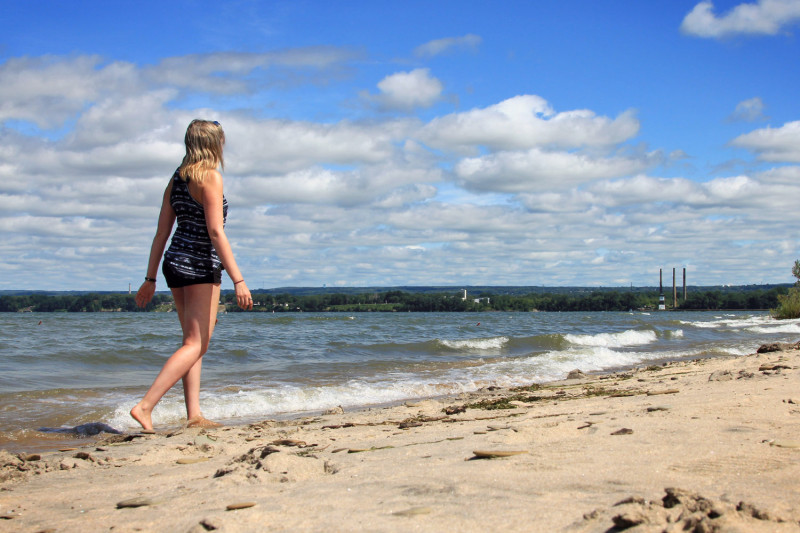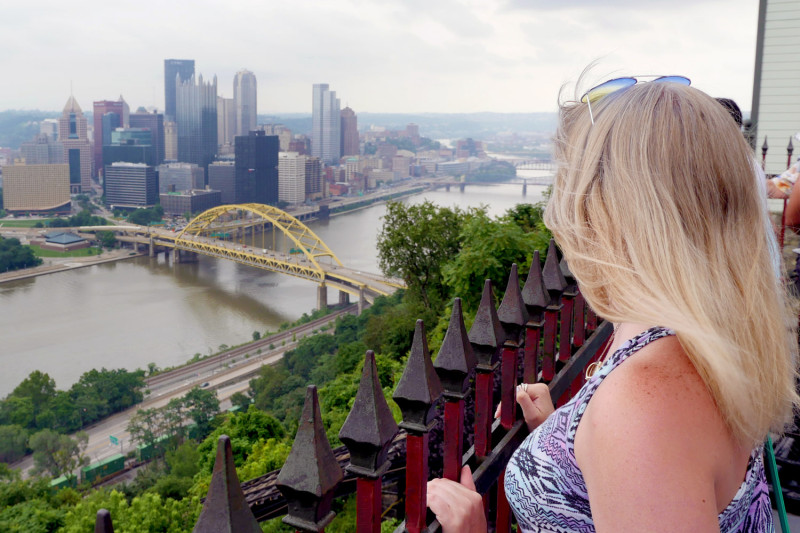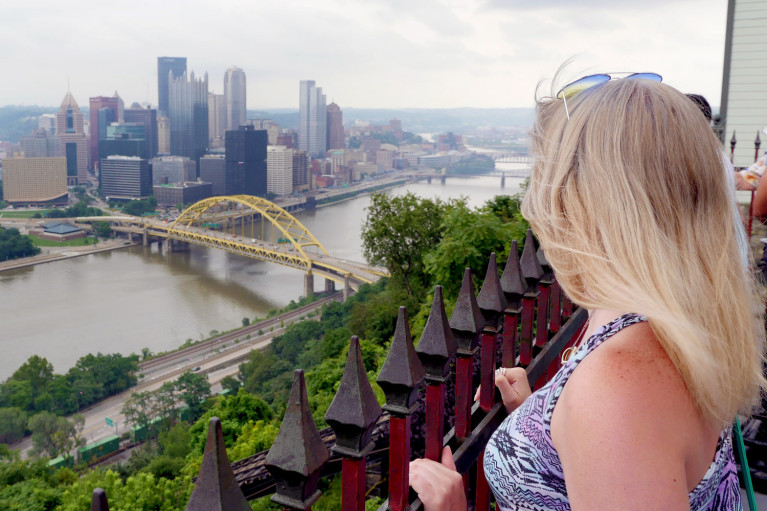 August
A week after my Pennsylvania adventure, Lauren and I took a week to road trip to Massachusetts with a short stop in New York state. We had a blast as we hiked, ate and drank our way through the state. From east to west, Northampton, Hampshire County, Appleseed Country and Boston all had so much to offer. It's hard to pick a favourite, but I know that I could have easily stayed another week or so exploring more!
These might tickle your fancy too:
Why Hampshire County Will Blow Your Mind • A Wanderer's Walking Guide to Boston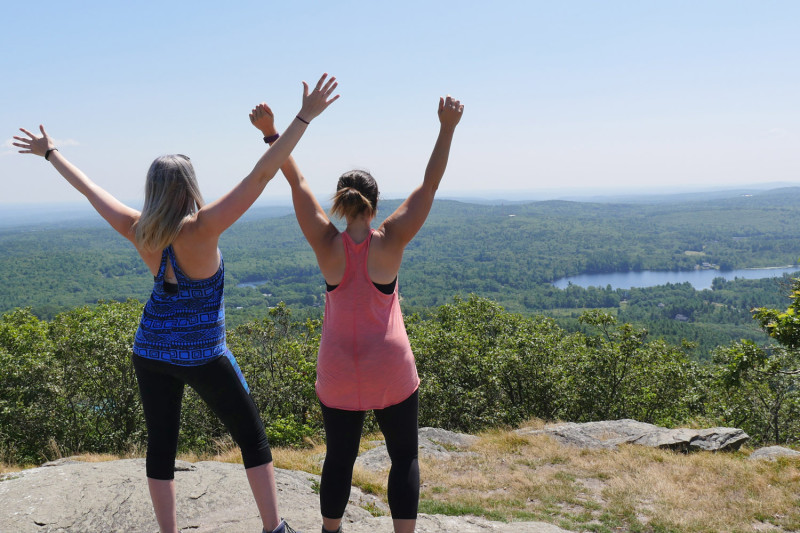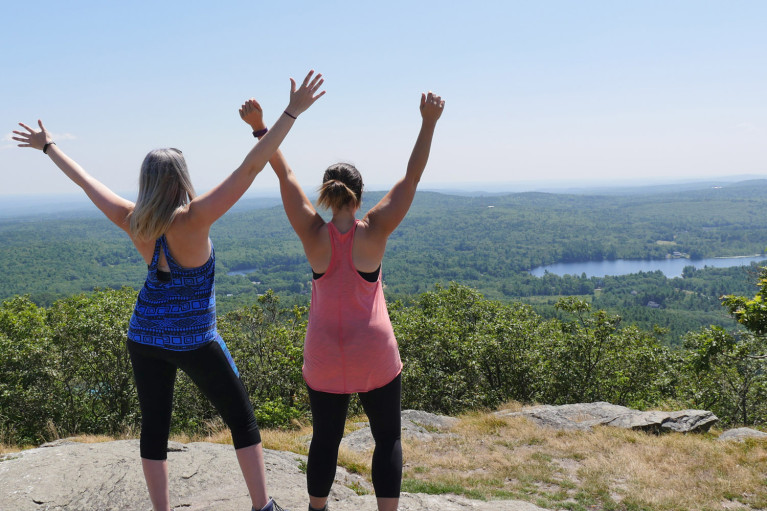 It was a busy road trip but we ended it with a spa weekend with some slow exploration of Lanark County in Ontario's Highlands. With how busy we were in Massachusetts, taking a moment to put our feet up was just what the doctor ordered. From hot tubs to farmers markets to learning about basketry, we savoured our time in this quaint little corner of Ontario.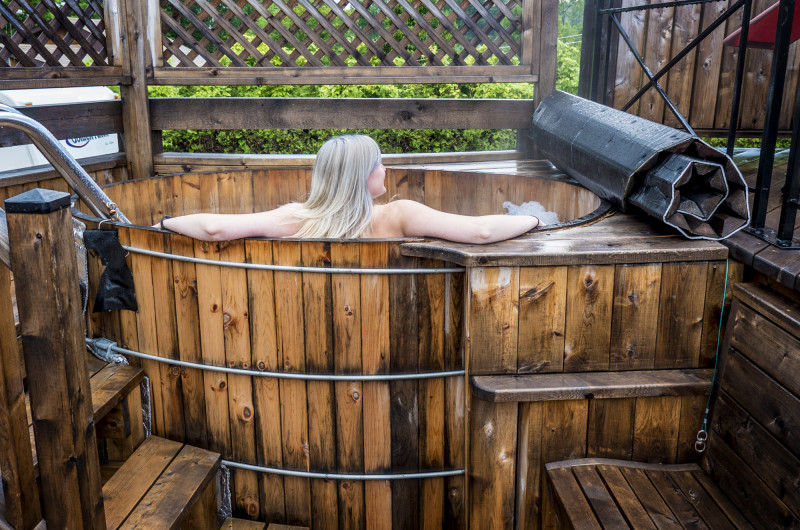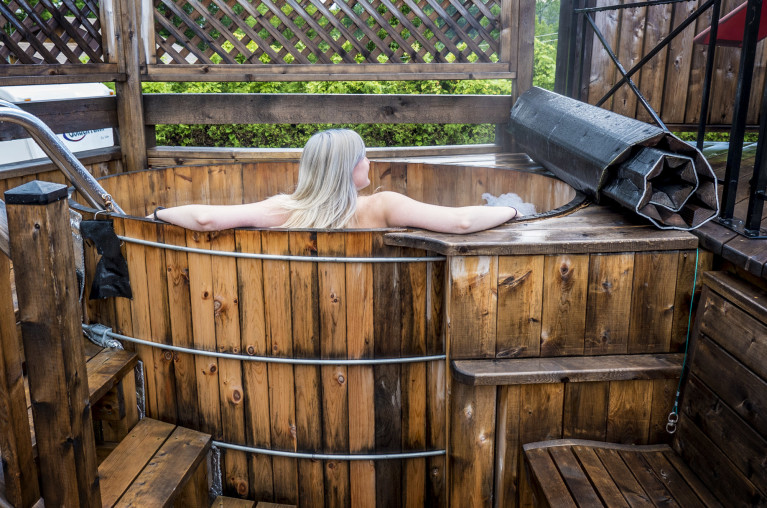 Another short rest and then I was hitting the open road again heading due north for Sault Ste Marie! With a stop in Sudbury to break up the drive, I loved every minute in Northern Ontario. It's a no-brainer as to why the Group of Seven were drawn to the area. The views from the AY Jackson Lookout, Lake Superior's coastal drive, and the Agawa Canyon tour train absolutely took my breath away. It's a nature lover's paradise! Not only that, but both towns offer great attractions, great eats and more. I can't wait to come back as five days wasn't enough.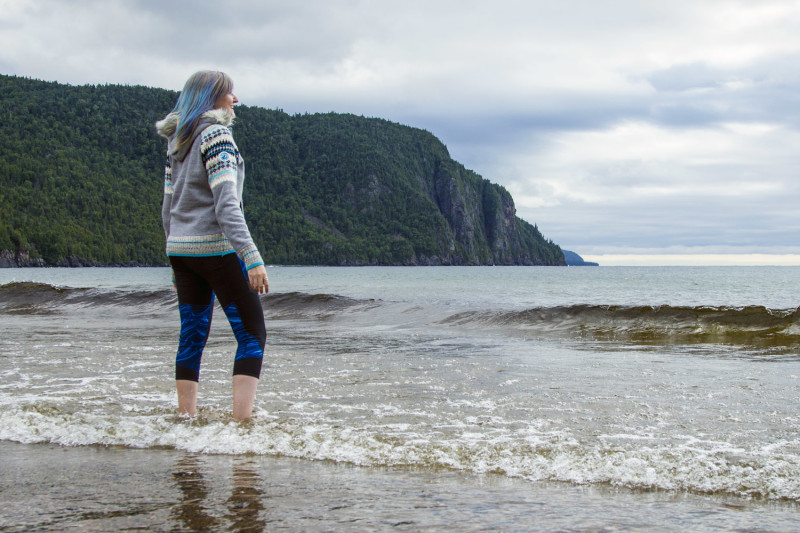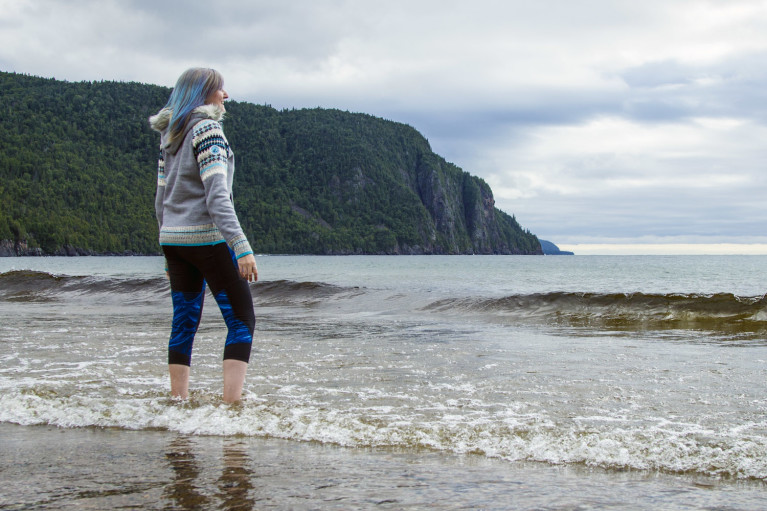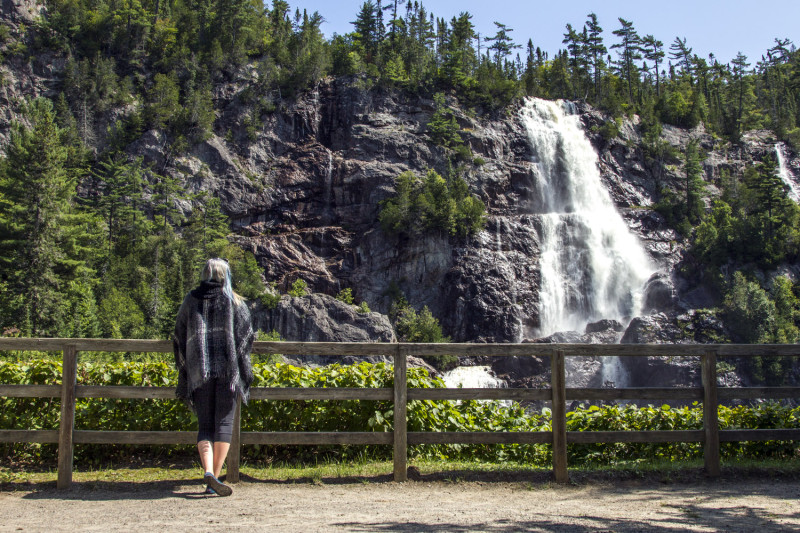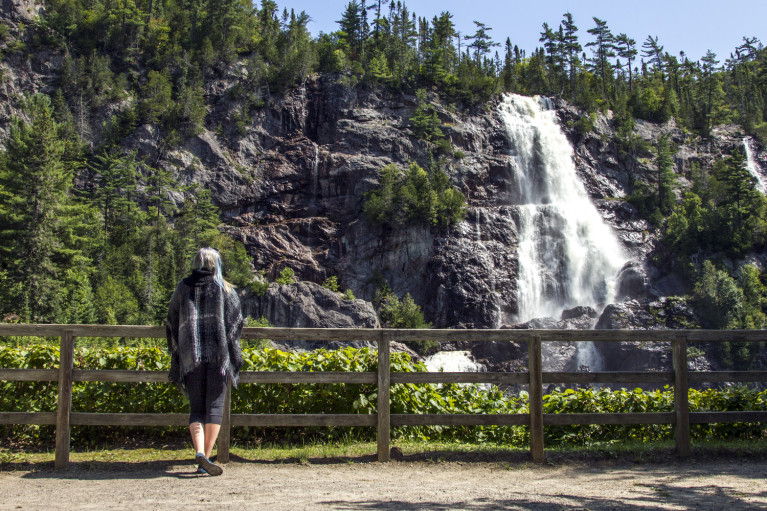 September
As the cooler weather arrived, so did the beautiful autumn colours. I soaked up as much of the remaining sun as I could and then made my way to Grey County yet again. This time with Robin in tow! While I knew the area has so much to offer no matter the season, this trip proved it! I went apple picking for the first time, indulged in some delicious cider, watched the salmon spawn up the Syndenham River and so much more. It's truly a great spot and, as always, I had trouble leaving!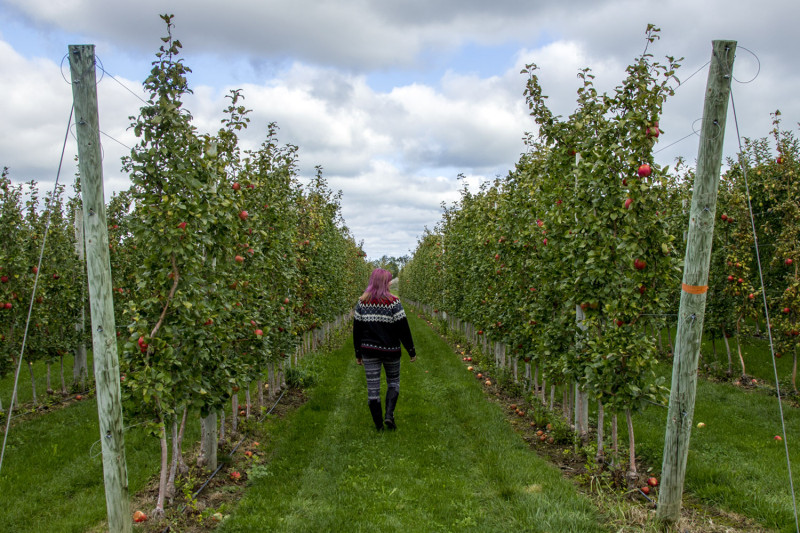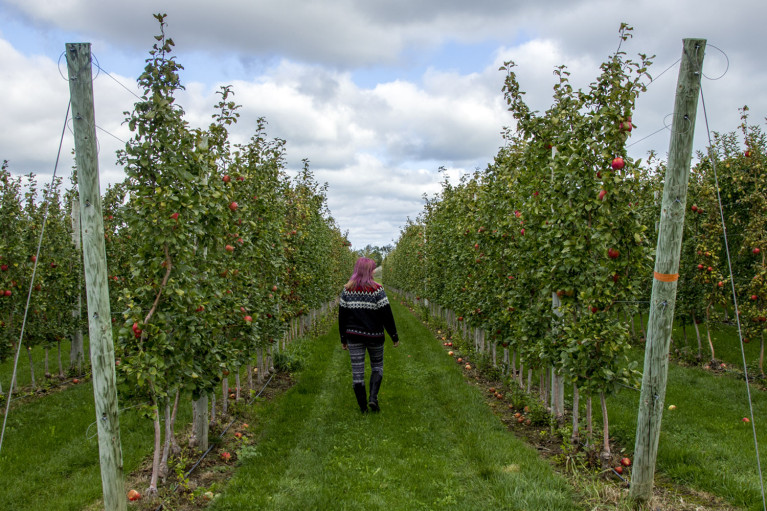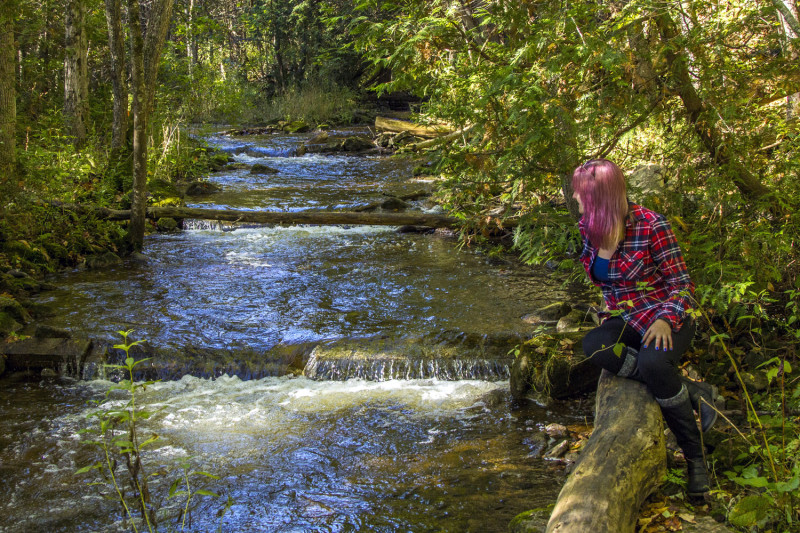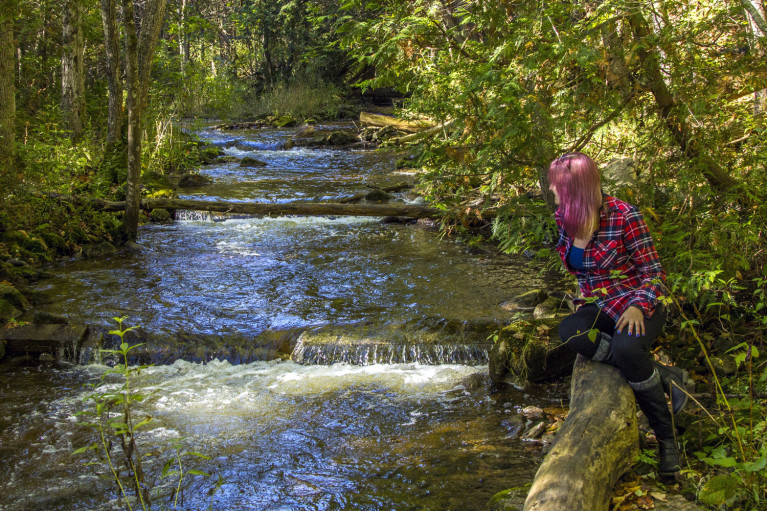 October
When Robin and I first started dating, I promised him that I'd show him more of Canada. As we celebrated our 3rd anniversary, it seemed right to take him to what would be his 3rd province – Manitoba! How did I get this sun child to chilly Manitoba? You can read all about it in my round up of the trip. If you're thinking "why Manitoba of all places?", the province honestly has SO much to offer. A week seriously wasn't enough, but we packed it in as best as we could as we road tripped east to west and back again. It's definitely a place I'll return to – especially Winnipeg! There are so many places I still need to eat at!
November
While I didn't do much travelling this month, it was an important one as I took some time for self-reflection. I focused more on the people in my life as a friend bought her first house, another was shopping for wedding dresses, and I was able to catch up with old co-workers after months of not seeing them. My blog may have taken a small hit, but I needed the time to decompress and not miss out on these great moments. Plus it's not like I wasn't planning anything… Black Friday ensured some wicked adventures for 2018! Not only that, but I started designing travel-themed clothing which has been a goal of mine for years. I'm so happy I finally took the plunge, so be sure to check them out – and maybe even order yourself something!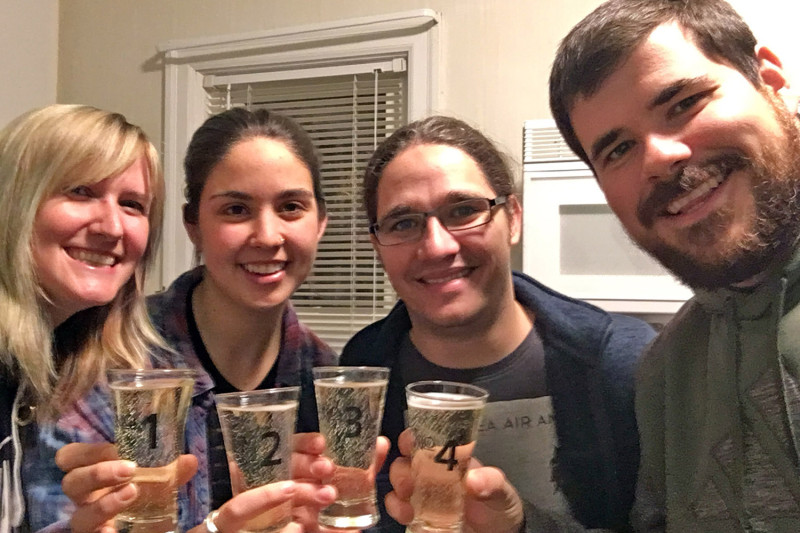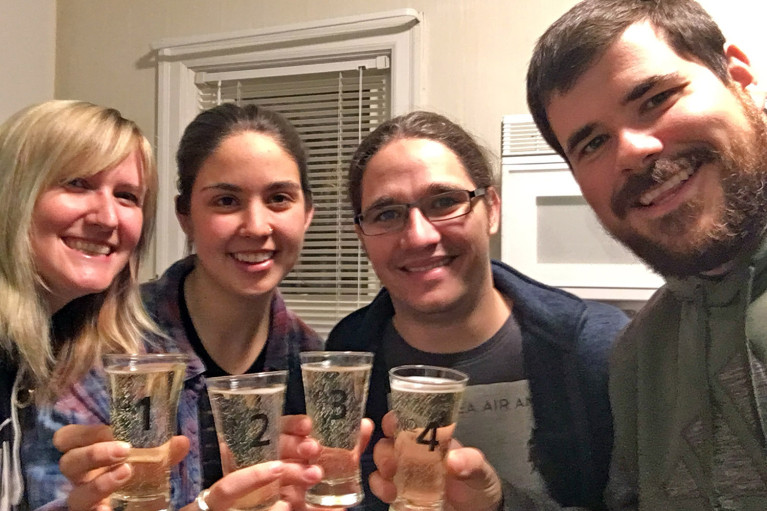 December
Last but not least… and probably the busiest month of them all! I was whisked away at the start for a surprise birthday adventure to cottage country Ontario. Not only did I have no idea where I was going, I had no idea who was going to be waiting for me! I spent the weekend with amazing friends playing board games, tasting beer and laughing so hard I cried. Then it was getting ready for the holidays, spending time with the family, Christmas, and now here we are at the end of 2017!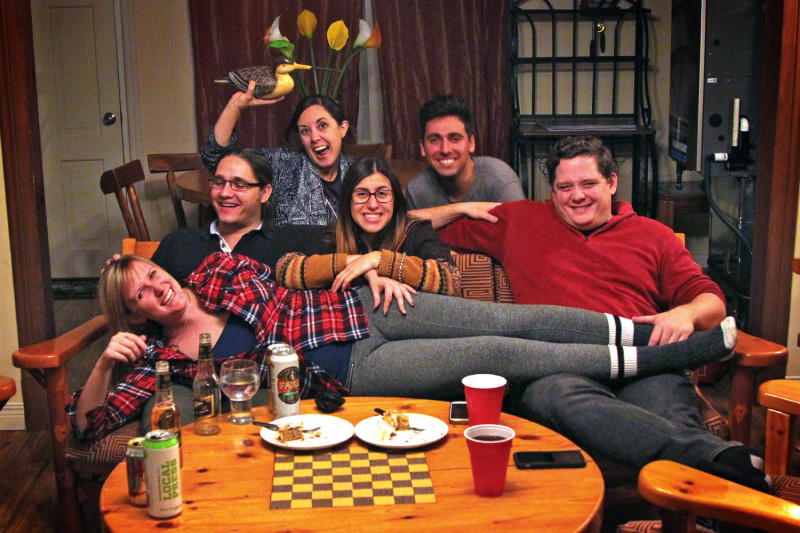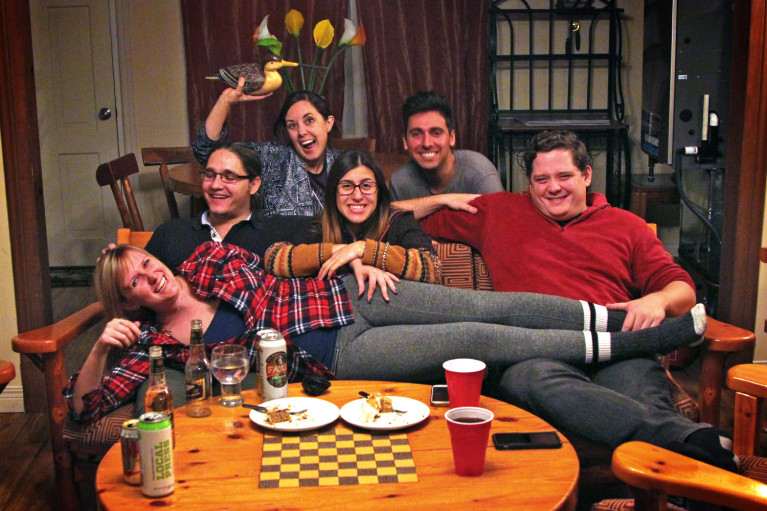 And What About 2018?
As you can see from this 2017 round up, the year has been good to me but I think 2018 will be even better! I've got some great trips planned including my first Canadian territory in April as I head to Yellowknife! Then I'll be off to Turkey to see my close friends commit to each other, along with a stop off in Germany afterwards… and who knows what after that. I can't wait for what the new year has in store, and I hope you'll follow along because I guarantee it'll be an exciting ride!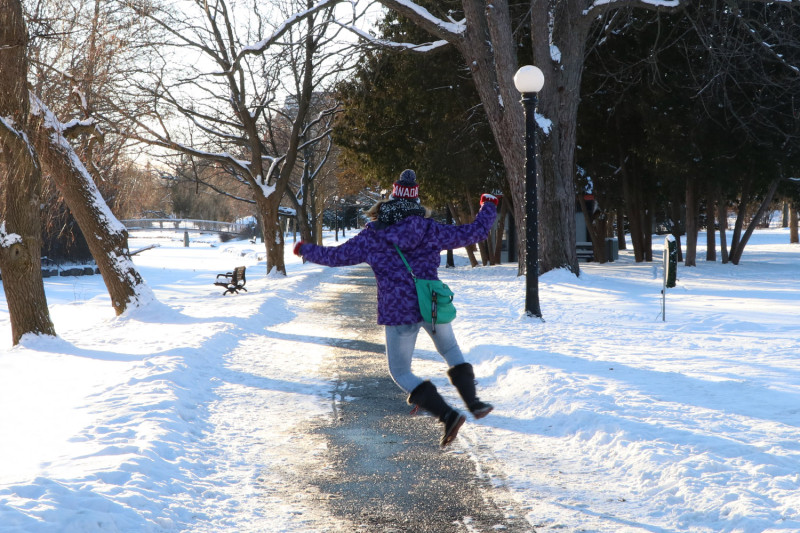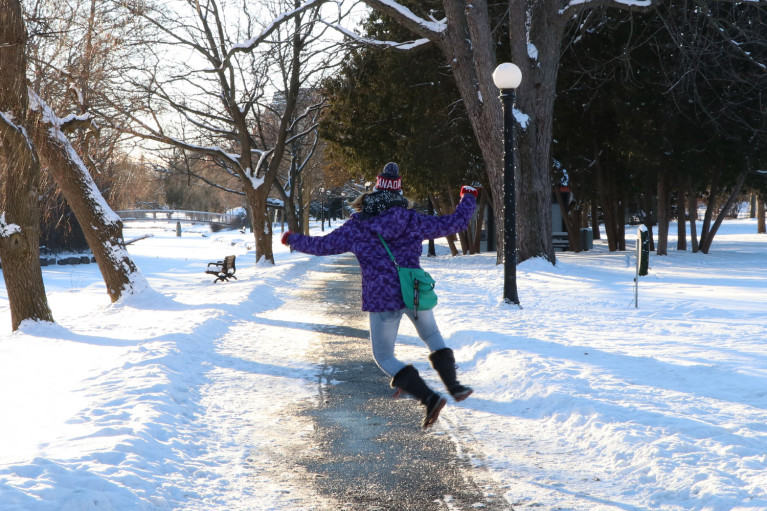 A huge thank you as always to everyone who follows I've Been Bit! This blog is my baby and she just keeps growing each and every day. Your support means the world, and I wouldn't be where I am today if it wasn't for you. I can't wait to see what's in store for the future and I hope you'll join me for it!
If you'd like to see what I've been up to since 2017, check out my adventures in 2018, see what I got up to in 2019 and of course, the dumpster fire that was 2020.