The Lindsay Chronicles: What The Hell Happened, 2020?

Welp, to say 2020 was a dumpster fire might be the understatement of the century. While I was extremely optimistic coming out of 2019 for this new decade, we all know how that went. Despite everything the year threw at me, I have to say that 2020 wasn't a complete nightmare. It had its downs but it certainly had its ups too. I'm fortunate to have a wonderful circle of support, a roof over my head and my health on my side which allowed me to come out of it relatively unscathed. Shall we recap this crazy year?
January
Just a few days into 2020, I found myself up in Huntsville surrounded by a beautiful winter wonderland at the Wolegib Cottage Airbnb. I honestly haven't spent nearly enough time in the Muskoka area as I've typically opted to head further to my favourite Northern Ontario destinations, so it was nice to take some time to do a little bit of exploring. Unfortunately, the trip wasn't without its hiccups, but they aren't worth dwelling on.
What's most important was I finally got to visit Arrowhead Provincial Park and enjoy meandering through the forest on their skate trail! I had an absolute blast and was thrilled to check this off my bucket list as I've been wanting to visit since they first started creating the trail. It was a quick day trip but it certainly has me hooked and I plan on revisiting in the future for more winter adventures!
From there, I made my way up to Killarney Provincial Park for some solo winter yurt camping fun. Killarney is a very popular destination in the summer months, especially thanks to its infamous trail, The Crack. However, I was surprised to find I pretty much had the park to myself! Minus about four other campers, I would have thought I was there alone if it weren't for the tracks in the snow.
Tackling The Crack during my visit was an unreal experience. It was a pretty brutal trek with the winter conditions and -30C temps with the windchill, but I would do it all again in a heartbeat for those brilliant blue skies and incredible views! Though it wasn't without its hilarious realizations like how cucumbers on your sandwich is a no-go as the cold weather turns them into popsicles.
A few weeks later, I found myself doing a little backyard exploring with a visit to the Niagara Icewine Festival in Niagara-on-the-Lake. It had been years since I had gone and it was fun to have a little girls getaway with my pal Olivia. We indulged in some great eats, enjoyed the picturesque views of the town and sipped on some of the local liquid gold. It certainly makes for a great Ontario winter getaway!
January's Posts
Winter Camping in Killarney: A Snow-mazing Good Time
Hiking the Crack in Killarney: Your Winter Survival Guide
Niagara Icewine Festival: Everything You Need to Know
3 Days in Portland, Maine Itinerary: Lighthouses, Lobster & More
February
While I was knocked on my ass with a wicked cold to start the month, I healed up just in time to join some of my Toronto crew with a trip to Durham Region thanks to the Toronto Bloggers Collective. Ten of us were riding in style as we discovered some of the incredible winter adventures to be had just over an hour away from downtown Toronto. With ice fishing, incredible eats, brewery hopping, Indigenous plant teachings, my first foray into forest bathing and more bonding moments than I can count, it was truly a trip to remember.
A short while later, I found myself back in Northern Ontario at Windy Lake Provincial Park, just outside of Sudbury. Here I was joined by my friend Tara for an unconventional girls getaway – an ice fishing adventure!
Ontario Parks invited me up to experience Windy Lake's ice fishing program as they're the only provincial park to currently offer it. The two of us stayed in one of their rustic cabins and had a wonderful few days enjoy winter while attempting to hook some dinner. While we only managed to hook a single fish during the four hours we were out on the ice, it was still an absolute blast. Before we left, we also enjoyed the cross-country ski trails within the park along with those across the way at the Onaping Falls Nordic Ski Club. I had forgotten how fun it was and I was smitten with the sport. So much so, I bought my own pair of skis second hand afterwards!
February's Posts
20+ Outdoor Skate Trails in Ontario You'll Love at Frost Sight
22 Hidden Gems in Miami You Don't Want to Miss
Windy Lake Provincial Park: One Chill Spot for a Winter Escape
Top 20 Things to Do in Ontario in Winter to Fully Enjoy the Season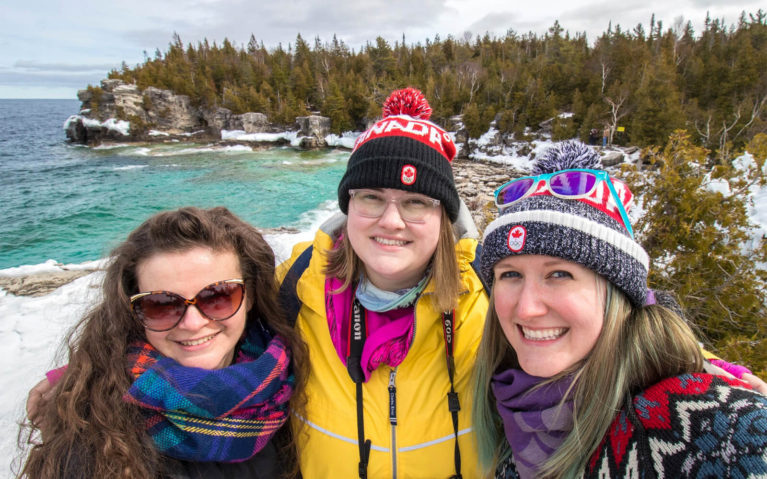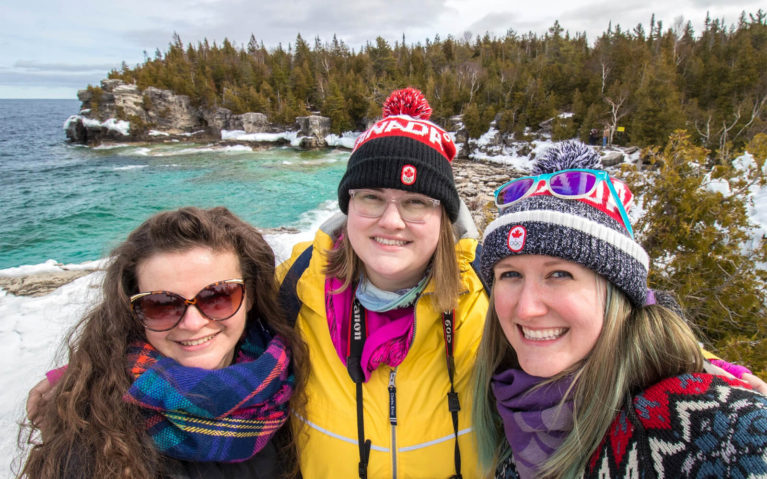 March
The month started with some local waterfall chasing in Niagara as the world began to succumb to the COVID-19 spiral of doom. As we became glued to the news for any information on the virus, I enjoyed one final girls trip with my blogger besties Steph and Olivia to the Bruce Peninsula before we went into full lockdown. We stayed in this adorable cottage resort in Eugenia which I just happened to win in a contest a few weeks prior!
Honestly, if the three of us didn't have that trip before Canada went into full lockdown, I think we all would have struggled much more than we did. We were still safe and washed our hands profusely. Plus we all were working from home at this point which also helped keep our exposures to each other low. We explored the beauty of Bruce Peninsula National Park at the tail end of winter and it was just the dose of Mama Nature and social time we needed to survive.
Enter: impending lockdown of doom.
I actually went into lockdown from a good place and overall, it wasn't completely overwhelming for me. Obviously, the prospect of not being able to travel for the foreseeable future sucked the big one, and at this point I was nervous to even go outside for a walk, but working from home for over a year unintentionally trained me for this. I took up yoga and focused on my well being which was something I hadn't been doing, and in a way – the lockdown was a bit of a blessing.
Thanks to the CERB, I was able to focus on just me and my health without the worry of income. This led me to start forming habits to get me to slow down and I am so thankful for that. Since this all started, I've become more cognizant of taking time for myself to unwind and recharge, whether that's through yoga, a good book or just disconnecting from the world for a few hours. I still catch myself in my gogogo attitude sometimes, but I'm getting much better at recognizing when I am like that and taking steps to decompress.
March's Posts
10+ Waterfall in the Niagara Region & How to See Them in One Day
Day Trip from Fort Lauderdale to Miami: What to See & Do
Chasing Grey County Waterfalls: The Ultimate Guide
Can't Travel? Here Are 15+ Ideas to Satisfy Your Wanderlust
40+ Ontario Virtual Tours to Digitally Travel the Province
Best Travel Games to Play at Home & On The Road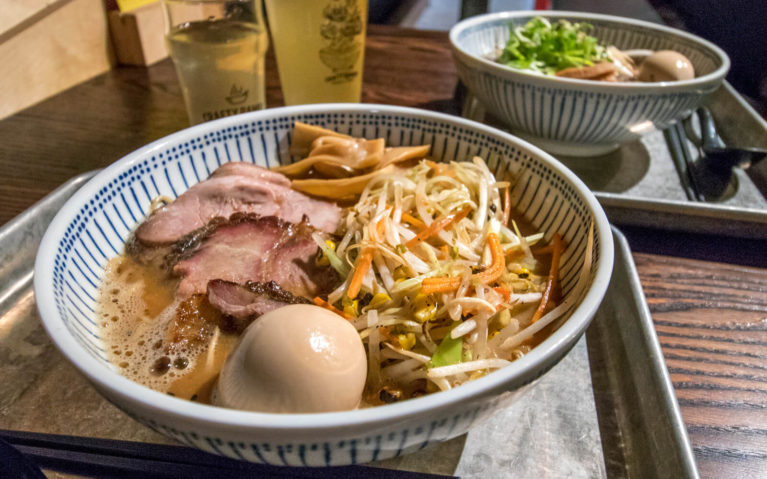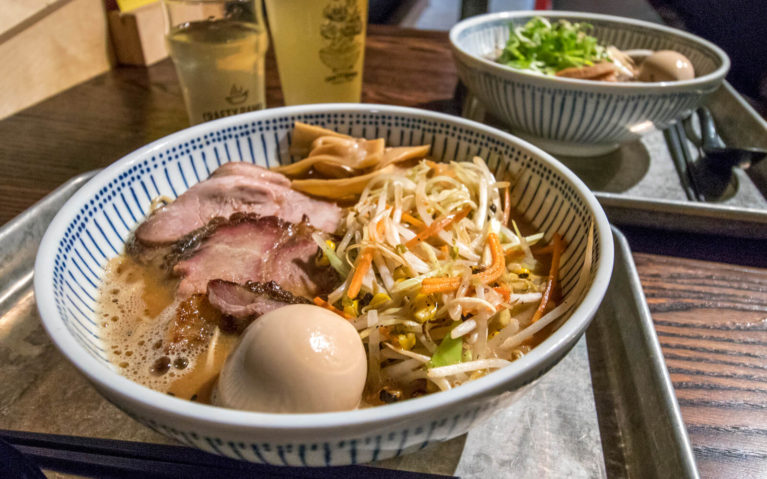 April
By April I had settled into the bunker-down COVID life fairly well. It wasn't without the odd dose of anxiety and even a panic attack or two when reading about first-hand experiences of dealing with the virus, but overall I was doing alright. While at times I had little to no motivation, I took this as a signal to accept it and do something that made my soul happy.
This often equated to food. I took this time to indulge in supporting some of the local restaurants in downtown Kitchener by ordering take out on a regular basis. I've had a list for quite some time of places I wanted to try so this was a great excuse to do so and it helped keep my spirits up. That plus regular online video chats with close friends and the ability to still go see my parents on occasion kept me sane through the start of spring.
April's Posts
Top 10 European Foods & Additional Eats You Need to Try
Downtown Kitchener Restaurants That Are Dine-Amite
Travel with Friends Quotes to Inspire Adventure & Camaraderie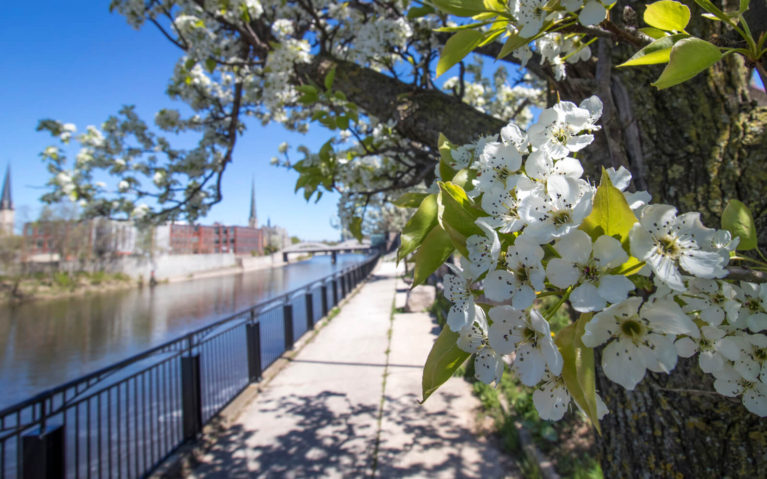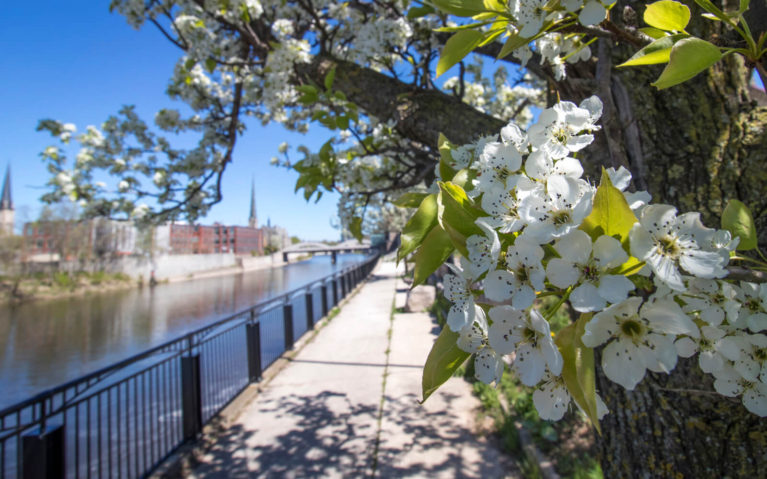 May
As we made our way fully into spring, we saw the start of the province reopening. I certainly had my reservations about everything and felt as though we were moving way too quickly, especially without a formal mandatory mask mandate in place yet. However, this is when it really started to sink in that I cannot let the actions of others paralyze me with fear and frustration. I had to accept that I couldn't control what other people did – but I can control my exposure to them. This helped me begin to cope with what was happening as I began accepting the new norm we currently face.
One thing I was thrilled about was that parks and trails were open once again. While I still stuck close to home, it was so lovely to be able to explore more of Waterloo Region and seek out new trails I hadn't had the chance to experience before. While the area isn't known for its trails, there are definitely some gems out there and it was fun to get out and explore them!
And then one name stood out amongst the headlines and stories… George Floyd.
May's Posts
Best Ontario Road Trips: Where to Hit the Road & When
Cambridge Hiking Trails Perfect For Hikers of All Skill Levels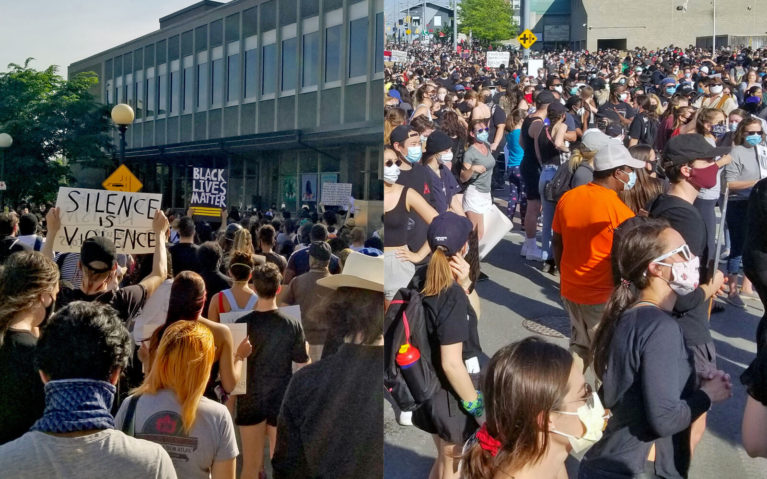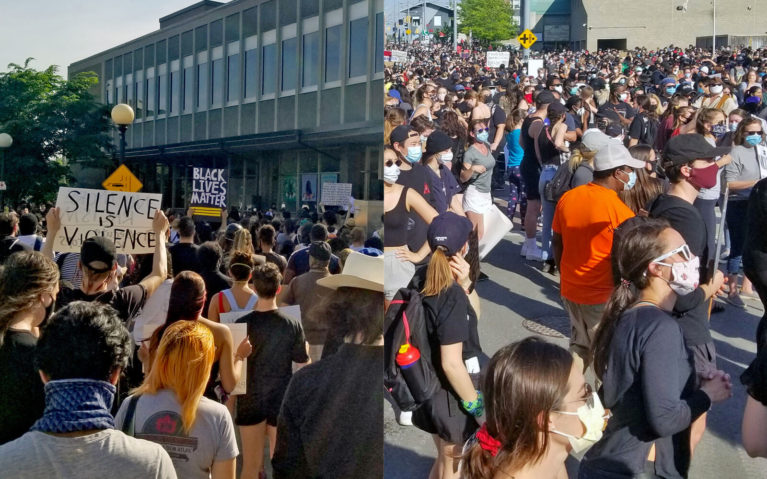 June
The horrific events that surrounded the death of George Floyd forced the world to start confronting racism head-on. The sun set on an era that was long overdue to end as Black Lives Matter came to the forefront. The colonial systems in what is now Canada actively work against Black, Indigenous and People of Colour, and I became painfully aware that I need to stop just conforming to society and to start speaking up for change. I'm still in the infant stages of this but I'm actively un-learning and re-learning.
Travel is such an incredible teacher, yet it's painful how travel media is so incredibly saturated by white voices. I started to learn more – to dig deeper and listen to those marginalized voices as well as amplify those of the BIPOC community. Travel itself is political whether we like it or not, so it's a necessary evil that needs to be addressed. To quote a Facebook post of mine "It's your choice to decide to unfollow me but know this isn't going away. I will be sad to see you go, but not because I'm upset about losing followers or decreasing numbers. It's because you're choosing to walk away from necessary dialogue and the need for change to happen. Black, Indigenous and People of Colour don't get to walk away. Silence and denial means you're siding with the oppressor, and I refuse to do that – and you should too."
Since then I've shared learning resources, donated time and money, watched documentaries, read books, had some of those hard conversations, supported BIPOC businesses and tried to be better at diversifying my feed and listening to the voices of the BIPOC community. I'm certainly not perfect and I still have a long way to go, but I'm constantly trying to be better by un-learning and re-learning.
View this post on Instagram
July
Spring turned to summer and it was finally safe to begin re-exploring Ontario – and I couldn't have been more excited. After a dark and stormy June, it was absolute bliss to get outside in the sunshine and hit the trails with the two gals that got me through the lockdown. That's right, my first adventure was a hike along the Bruce Trail with Steph and Olivia! It was so surreal to see them after being apart for over 3 months, but it was absolutely blissful to be able to hug, laugh and explore with these wonderful humans once again.
Our newfound energy had us in overdrive and a new pet project was born – Ontario Outdoors! This Facebook Group is meant to connect Ontarians and those who have visited or are looking to visit Ontario who love the outdoors. If you like to hike, camp, fish, paddle (you get the idea), then this is the place to share photos of your adventures, ask advice about future trips and overall be inspired to get outside and explore more of Ontario. If you're not a member yet, please come join us as we're always happy to see new faces appear who are just excited about being outside as we are.
July's Posts
Kitchener Food Trucks: Waterloo Region's Tasty Sign of Summer
Top Waterloo Trails to Get Outside & Stretch Your Legs
Ontario Lavender Farms: The Perfect Summer Adventure
August
As we said goodbye to July, I said hello to easily my favourite month of 2020. Yes, 2020 had its trying moments but I left all my worries behind as I was finally able to return to my beloved Northern Ontario. I didn't realize just how much I was holding onto until I was back in Sault Ste Marie with natural wonders abound and the reconnection to Lake Superior.
Not only did I take some time to explore a few more of the stops between Sudbury and Sault Ste Marie, I revisited with old friends and made a few new ones as I was reunited with Algoma Country. After a few days of being up north, I couldn't believe how rejuvenated I felt. Lake Superior's magic was working once again.
Then it was time to check off a bucket list destination for me – Thunder Bay. I took my time heading up as I stopped at a few provincial parks to fully appreciate the beauty of Northwestern Ontario. The trip from Sault Ste Marie to Thunder Bay is honestly one of the most beautiful trips you can do in Ontario and, in my opinion, one of the top road trip routes in Canada. My jaw hit the floor more times than I could count as I rounded the twists and turns of the Trans Canada Highway, stopping at Rainbow Falls Provincial Park, Pukaskwa National Park, Sleeping Giant Provincial Park and more.
Thunder Bay itself is a really cool city with a number of layers beneath the surface. It definitely has a lot going on and just three days there wasn't nearly enough to see it all, especially with the COVID precautions on top of that. Plus I was able to check off visiting my beloved Kakabeka Falls, one of the destinations that's been on my Ontario bucket list the longest and boy, was she magical. I mean it when I say that Thunder Bay is a top Ontario road trip destination that you need to visit at least once in your lifetime.
August's Posts
Sudbury to Sault Ste Marie: 10+ Stops to Explore Along the Way
September
With the Labour Day weekend upon us, it signalled that summer was coming to a close. September was a quieter month with mainly local exploration and playing catch-up on some blog posts after the steady two weeks of travel in August.
However, we were treated to an extended one as the warm temperatures seem to carry through well into September. This allowed me to have one last hurrah on the water as Steph and I met up for a day of paddling, local exploration and great eats in Collingwood. It had been a while since I was in the area so it was nice to return and find a few more spots to explore!
As summer turned to fall, it wasn't without one last hurrah as Olivia and I ventured to Flowerpot Island for an overnight camping adventure. Yes that's right, you can camp on the island! We had both visited before so we weren't there for a hiking excursion – we were there to see the stars. Armed with a tent, gear and our cameras, we sacrificed our sleep to get a true glimpse of the night sky as well as the brilliant sunrise. This is honestly the best way to experience the island and it's something I will definitely do once again!
September's Posts
20+ Seriously Fun Things to Do in Thunder Bay Ontario
These Thunder Bay Waterfalls Will Call You to Northern Ontario
Sault Ste Marie to Thunder Bay: Top Stops to Visit On Your Drive
October
The end of September also signalled a change in my life that I didn't realize just how big it would become. I chose to leave Kitchener and my home in Waterloo Region in an attempt at some fresh scenery, to save some money and work on my relationship. I said goodbye to my close friends and hello to the outskirts of Hamilton as I moved to Stoney Creek.
Unfortunately, things didn't go according to plan as just one week after the move, a series of events led Willow to escape and thus started one of the worst 48 hour stints of my life. Luckily thanks to the help of Toronto Kitten Rescue, the rescue who originally trapped Willow in the first place, she was back in my arms safe and sound. However, this led to some issues which would later come to play as the final months of 2020 unfolded.
Once Willow was settled back into her new home, I was back up in the South Georgian Bay area for some quality nature time. As I hunted for brilliant lookouts, I was able to spend some quality time enjoying the fall foliage which my heart truly needed after my little fur monster's grand adventure. I didn't realize just how many beautiful views there are between Owen Sound and Collingwood and I had a blast working with South Georgian Bay Tourism to highlight them so others can enjoy these beautiful sights and indulge in some of the great local restaurants, breweries and distilleries close by.
A few days later, it was an early start as I made my way to Bowmanville and the surrounding area on assignment with Clarington Tourism. My mission? To see why you'll absolutely 'fall' in love with the area! While the day didn't start off promising with a drizzly morning, it didn't take long to clear up as sunny skies smiled upon me while I explored some of the adorable small towns in Clarington. All it took was one day for me to be head over heels for the area and make me promise myself to get over my reservations of travelling through Toronto and start exploring more of the area east of the big city.
I then made my way up to Steph where we checked off a bucket list item for both of us – the Screaming Heads. While we couldn't explore this unique Ontario attraction in all its entirety, we were still able to get up close and personal with some of these giant cement sculptures as they dotted the acres of landscape. Coupled with a stop in Huntsville and Arrowhead Provincial Park, it was the perfect girls day that we both truly needed and appreciated.
With Halloween on the horizon, I finished out the month with some local wanderings of the spooky sort close to my new home. While I've visited Hamilton a number of times before thanks to its great hiking trails and the plethora of waterfalls, I didn't realize just how much of the city goes bump in the night. In case you're wondering, no, I didn't have any paranormal encounters myself but it was certainly an adventure to see the city through this spooky lense!
October's Posts
The Amazing South Georgian Bay Views You Need to See ASAP
You'll Fall For These Awesome Things to Do in Clarington Ontario
Haunted Places in Hamilton: 15+ Sites for Some Ghostly Encounters
November
In all honesty, this was probably my worst month of 2020. With the dreaded second wave rearing its ugly head, the dying beauty of autumn and the shitshow that was my personal life, I had hit a breaking point. Luckily when you hit the bottom, the only way to go is up.
My debbie downer days of November reminded me about the importance of nature and Mama Nature's therapeutic properties as I dragged myself out of my rut. I was faced with some big decisions that had been lurking in the shadows, and I began to slowly unpack what that meant for me. It was scary at times – it still is now as I write this – but it was a necessary evil that needed to happen to make me realize what I truly wanted out of life.
November's Posts
Hamilton Hiking Trails: Your Guide to the Best Hikes in the City
Top St Catharines Hiking Trails to Experience When in Niagara
December
With my birthday, my father's birthday, Christmas and New Years all happening in December, the final month of the year is always a blur for me. However, even though I couldn't travel far due to the second wave of COVID-19 forcing the province into another lockdown, I was still able to celebrate with close friends via video chat and the odd hike with those in my bubble.
I'm also fortunate that since I was living alone for December, I was able to spend Christmas with my parents. We're not religious by any means but for my family, Christmas is always a time to come together. As an only child, I can't imagine not spending Christmas with my parents. There may come a time where that's the case as I don't know what the future may hold, but after this year, I couldn't be more thankful to spend the holidays with them as we count our lucky stars that we've been able to escape this pandemic relatively unscathed.
December's Posts
Christmas Lights in Ontario: 25+ Destinations For Some Holiday Cheer
Winter Hiking For Beginners: Tips & Tricks For Hiking in the Snow
Winter Hiking Gear: 10 Things to Wear When Hitting the Trails
That's Not All…
A while ago I saw a meme going around saying "what if 2020 was the year we needed to have" or something along those lines, and I couldn't agree more. 2020 was a raging shit explosion for a number of reasons, but it also brought to light so many issues that we as society needed to confront. Actually not just society, but also personally for me… for the first time in six years, I am a single woman once again.
There were a number of circumstances leading up to it, including the fact that we had just grown apart. It's a shitty realization to have, but we had been fighting for a relationship that, in my opinion, had been doomed for a while. I'm not going to go into details because it really doesn't matter all that much, what matters is it made me think about what I want out of my life and harness my goals to achieve them. In a way, it's all been very cathartic as I go into 2021 with a sense of rebirth and the feeling of rejuvenation.
2020 Goals Review
While I didn't completely fulfil my goals for 2020, I came damn close to them and I honestly couldn't be more proud of myself. I think this is the first time I not only made attainable goals that didn't overwhelm me, but they also created positive habits in my life which I'm thankful for. Let's take a minute to recap…
Be Active 4x a Week – While there were times when I didn't think I'd actually make this (especially during lockdown), I manage to keep this goal all throughout 2020. My activities certainly changed depending on the circumstances, but it afforded me a wide range of ways to be active. From hiking to yoga to biking to even running, I even managed to drop 15lbs from the start of the year as a result of focusing on these goals. Being active has given me more energy and I plan to continue this habit throughout 2021.
Take at Least 2 Hours Each Week to Decompress – To be honest, I really didn't keep track of this one so I can't specifically tell you whether or not I actually took 2 hours out of every week to chill out. However, I do know that over the course of the year, I've become more cognizant of making time for hobbies that help me unwind. In that regard, I think I've certainly spent at least 2 hours each week making time for myself so I'm going to consider this one complete.
Read 12 Indigenous-Authored Books – So funny story. I started 2020 reading a book about the Agawa Pictographs of Lake Superior which, while I absolutely loved it, slightly doomed my goal from the start as it wasn't written by an Indigenous author. Insert facepalm emoji riiight here. Despite this, I actually managed to read 11 books, leaving me just short of my goal for 2020. However, this wasn't because I chose not to try, it was because I took the time to savour the books I was reading, especially Braiding Sweetgrass. This is a book I could have easily read in a week, but I chose to limit myself to a chapter a day so I could spread out the soul food and energy it gave me. I might be a few weeks late on this goal, but my Indigenous reading list has exponentially grown over the course of the year that I'm a-okay with it and plan to continue this reading trend into 2021.
What's Up, 2021?
New year, new me. Okay, it's still little ol' me but it's a rejuvenated version and that's thanks to a few things. Well, three words to be specific – my key words for this upcoming year.
I need to remember to respect my boundaries, my goals and myself. It's okay to bend these a little bit, but I need to be more assertive in enforcing my boundaries so that I can honour myself and focus on putting my energy into what I'm working towards. Respect, honour and focus – my three fundamental ideals for 2021.
I've come out of 2020 with a refined direction and a renewed motivation to work towards those big end game goals. I'm not going to divulge what they are just yet, but they'll come out of the woodwork soon enough. Just know that all of the actions below will eventually lead to those end game goals! Now, what am I aiming for in 2021…
Stay Active – That's right, I'm keeping up my 4x a week goals for 2021. Whether it's yoga, a hike, the bike or a run, I've felt a significant boost in my mood thanks to them so why stop just because 2020 has come and gone?
Keep Reading – I've been loving the journeys and adventures the Indigenous books I've read have taken me one, so I'm keeping that up.
Learn More – However, I'm also adding an emphasis on learning this year. Learning is a broad spectrum, but that's the point! I want to start incorporating more time into my life to just learn. Full stop. Whether that's with the Science of Well-Being course I'm taking on Coursera right now, the games on Duolingo, or the French lessons I have planned with my talented teacher friend Tara, I want to keep my brain going and keep expanding my knowledge.
Take Chances – Another vague one, but it's because this applies to a few things I have going on in the background right now. It's going to mean me really stepping outside my comfort zone, but you gotta risk it to get the biscuit so it's time to do a little more of that!
And there you have it! My 2020 in a nutshell. As I said before, I'm fortunate in that the year could have been a lot worse for me and I'm continuously thankful to have so many supportive people to get me through the tough times. With 2020 in our rearview mirrors, the whole new chapter known as 2021 awaits – and I couldn't be more excited. This is gonna be a good year. I can feel it!
If you'd like to see my previous recaps, check out my adventures in 2019, see what I got up to in 2018 and of course, my 2017 adventures.
Disclaimer
This post contains affiliate links where I may receive a kickback at no extra cost to you. It helps keep the site going so thanks! Read more in IBB's disclaimer and privacy policy.