Top 20+ Things to Do in Ontario in Summer: Your Summer Bucket List

With long days, warm nights and plenty of sunshine, it's a no brainer why summer is the most popular time to travel. While many often head internationally to explore, my home province has more to offer than people realize. If I hear "There's nothing to do in Ontario" one more time, I just might have to take matters into my own hands! Covering over 400,000 kilometres squared of land, the province has so much to offer. Don't believe me? Well, this list of things to do in Ontario in summer will certainly showcase how much you can experience!
Disclaimer: This post contains affiliate links where if you make a purchase, I may receive a kickback at no extra cost to you. It helps keep IBB alive so thank you!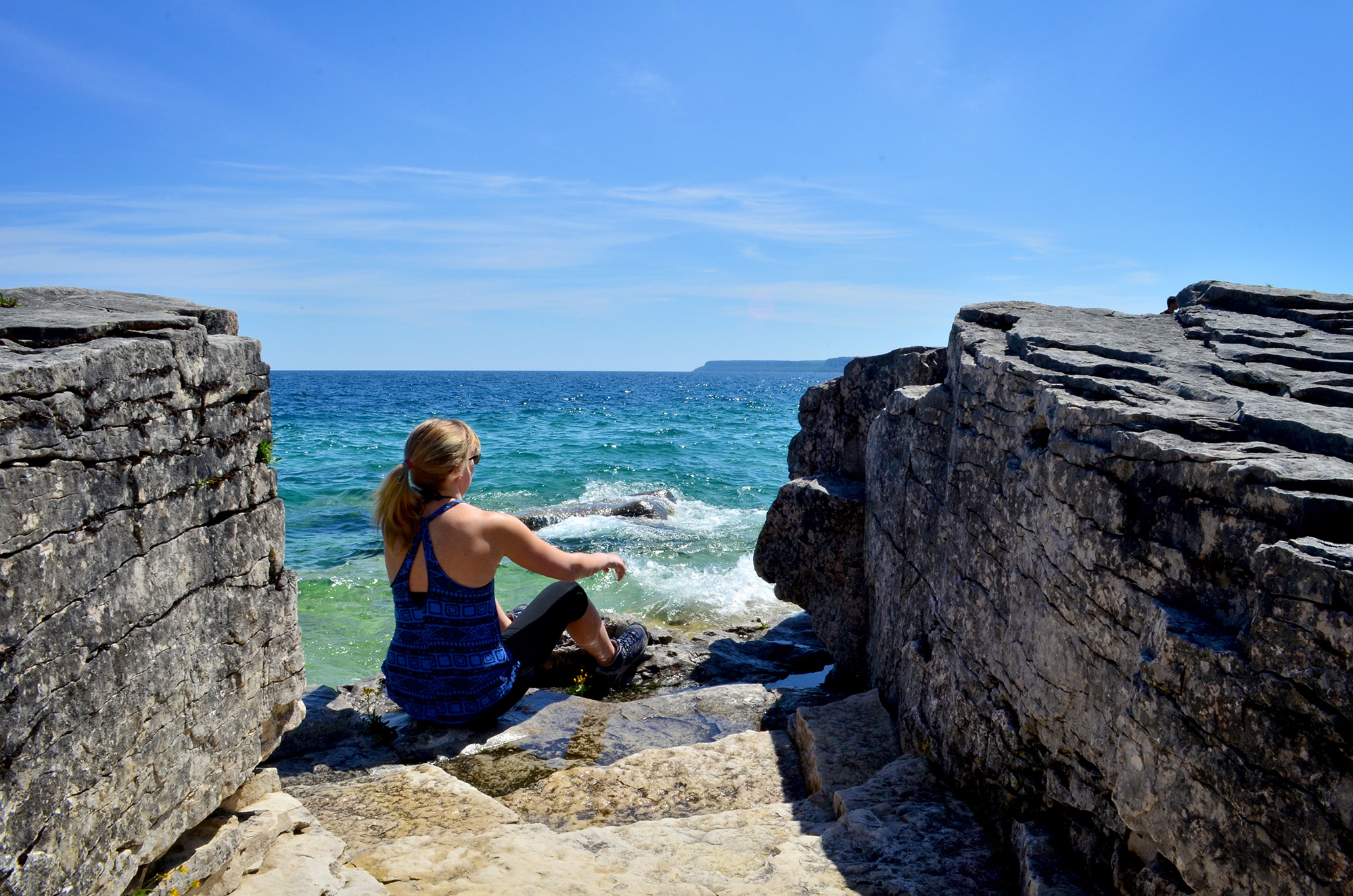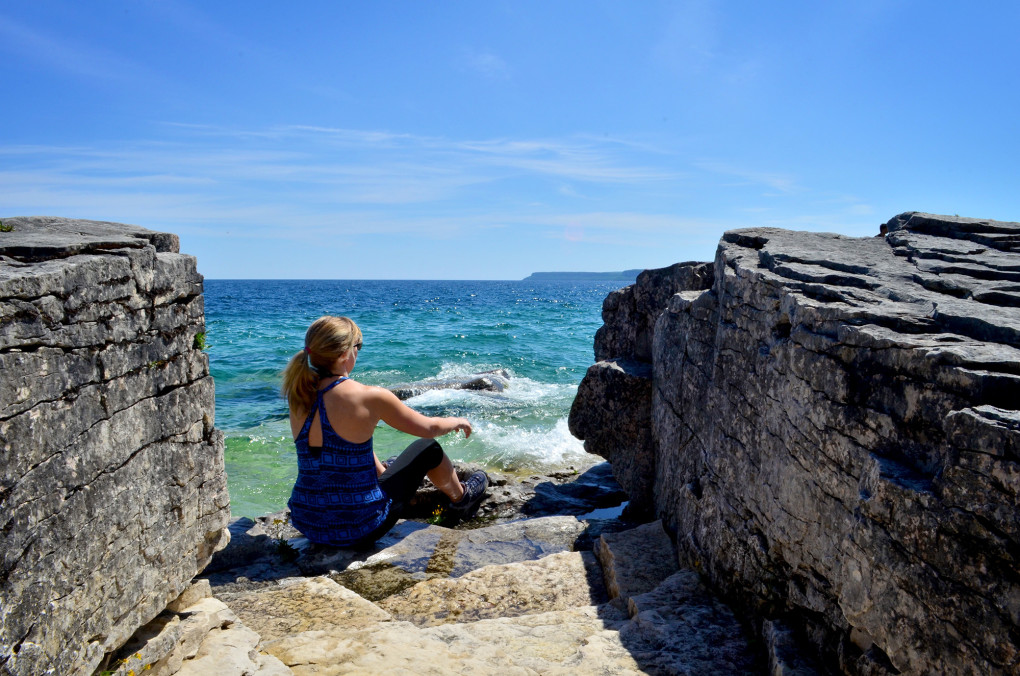 Visit A National Park in Ontario
Ontario is home to six national parks, all of which have their own unique natural beauty. The majority of them are located on the shores of the Great Lakes, so you know there's plenty of natural beauty to be enjoyed.
Bruce Peninsula National Park is probably the most popular national park in Ontario for a number of reasons. The beautiful waters of Georgian Bay are absolutely mesmerizing and it has plenty of great hikes to offer. Close by is Fathom Five National Marine Park which many (myself included) can mistake for Bruce Peninsula National Park.
While both can be visited in the same day, especially with BPNP's parking reservation system, I recommend spending at least a weekend exploring the Bruce Peninsula and all it has to offer. Tobermory is certainly the destination of choice and this little harbour town has plenty to offer. Check out my guide to Tobermory and you'll see just how much there is to do! However, the town has exploded in popularity over the last few years so if you're looking for fewer crowds, plenty of great eats and a solid dose of relaxation, I recommend heading a little further south to Wiarton.
INSIDER TIP: You're going to run into insane crowds during the summer, especially on weekends. I suggest heading up midweek or catching the start of shoulder season with an early September visit. Many of the amenities are still open but you won't have as many people to contend with.
Want to visit a national park that's only accessible by boat? Head to Honey Harbor where you can hop on the DayTripper to Georgian Bay Islands National Park. Hit the trails and see where the Canadian shield starts in Ontario. They also have some great campgrounds which offer some of the best stargazing in the province!
Head further north to find Pukaskwa National Park. Pronounced Puck-a-saw, it is the largest of the five national parks in Ontario at 1878 km² in size. This park is absolutely heavenly for hikers as it offers over 30 kilometres of hiking trails. Whether you're looking for a quick jaunt to the shores of Lake Superior or an epic all-day adventure, you can't go wrong with any of the trails. If you'd like to explore them all, plan to stay a night or two camping at Hattie Cove!
Let's head back south now to Thousand Islands National Park. Located between Brockville and Kingston, you'll be treated to gorgeous views of granite islands as they dot the St Lawrence River. If you're a fan of kayaking, I highly recommend a half-day or full-day tour of this national park in Ontario. However, most visitors typically enjoy a cruise of the Thousand Islands as it's the quickest way to see a large amount of this brilliant park.
Visit the southernmost point in Canada by heading to Point Pelee National Park. While it may be Canada's smallest national park, that doesn't make it any less fun than the others. With incredible beaches and beautiful views of Lake Erie, it makes for a great Ontario summer adventure! Since you're down there, I'd recommend spending some time exploring Windsor and Essex County.
Last but certainly not least, there's the newest national park in Ontario – Rouge Urban National Park. Spanning areas of Toronto, Markham, Pickering and Uxbridge, it is North America's largest urban park. It features 15 trails of various lengths and difficulties, amazing cycling routes, paddling opportunities, camping and more! The best part is that it's accessible by public transit, making it a great destination for some quality nature time in Toronto.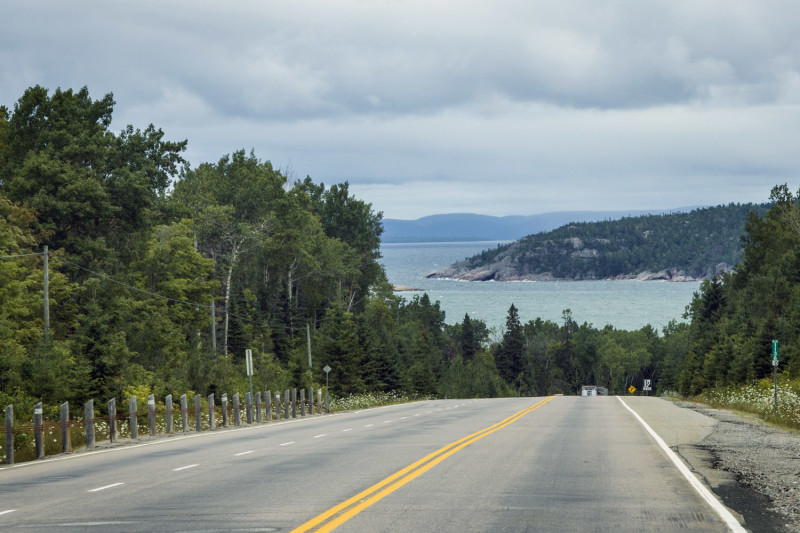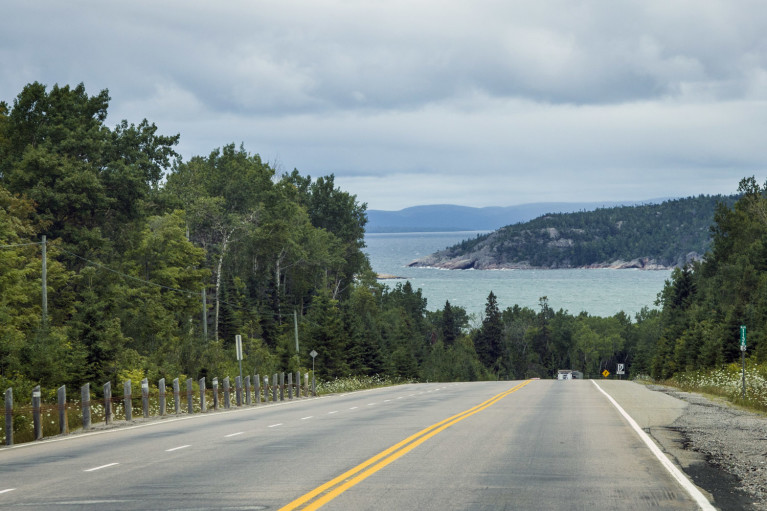 Hit the Road with an Ontario Road Trip
Summer and road trips go hand-in-hand! Whether you're looking to go just an hour away or across the province, Ontario is full of great road trip options.
Get a taste of what small-town Ontario has to offer with a road trip to Perth County. This is a great destination for travellers of all ages. There's plenty to offer families like visiting the Goats on 86 or enjoying some delicious ice cream on a hot summer day. For outdoorsy folk like myself, there are plenty of trails along with an amazing demonstration forest where you can learn about the types of trees found in the area while enjoying a picnic. Plus with plenty of specialty shopping, good eats and delicious beer… this makes a perfect weekend getaway!
Want to really get away from the hustle and bustle? Hop on the TransCanada Highway with an epic Northern Ontario road trip. Stop by Sudbury, the mining town that has transformed with beautiful street art and top-notch science museums. Enjoy some of the incredible natural wonders along the Trans Canada Highway as you head to Saut Ste Marie. Once in The Soo, indulge in its amazing restaurant scene, hit up some epic trails like those of Lake Superior Provincial Park, visit some of their museums and learn about the rich Indigenous Culture of this traditional meeting ground.
If you're really looking for adventure, keep following the highway north and make your way to Thunder Bay. It's quite the trek at 17 hours one way from Toronto, but trust me when I say it's worth every hour. There are plenty of great things to do in Thunder Bay and the area is home to some pretty incredible waterfalls. Plus there are so many amazing stops between Sault Ste Marie and Thunder Bay, it's really an Ontario road trip you won't want to miss!
Of course, you could tack on a visit to Manitoulin Island to round out this Northern Ontario road trip adventure. Though Manitoulin itself has so much to offer, you might just want to save it for its own weekend adventure.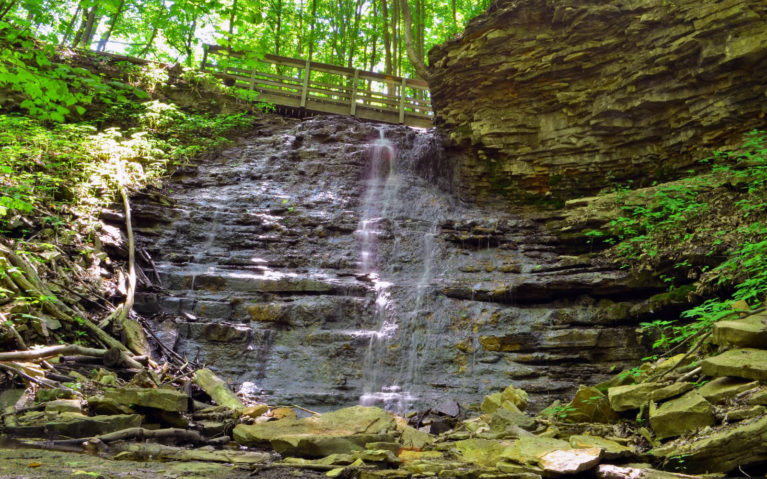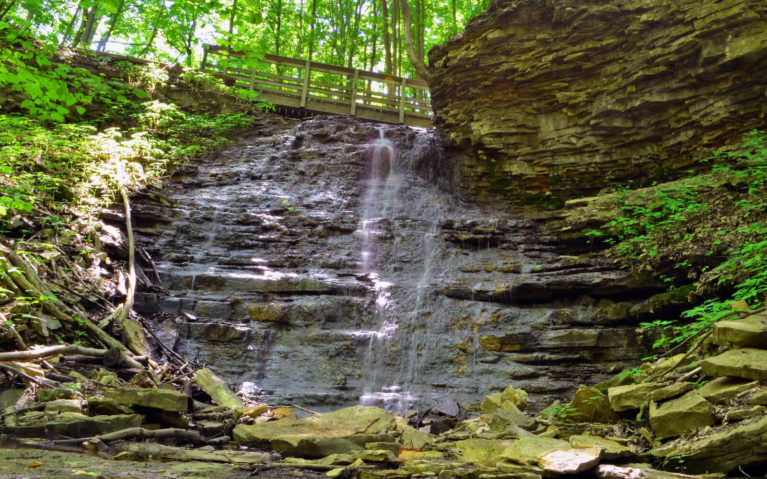 Go Chase Some Waterfalls
You may not know this, but Ontario is home to the waterfall capital of the world. Hamilton is a hidden gem in Ontario that many overlook for larger destinations like Toronto or Ottawa. You can spend countless hours exploring the city and its surrounding area while enjoying some of the natural beauty in Hamilton.
With over 120 waterfalls in the city limits, it can be tough to know where to go. Some are harder to get to while others are easily seen from lookouts or smooth trails. Whether you visit for a day or a weekend, you gotta check out the best waterfalls that Hamilton has to offer!
Hamilton isn't the only destination with a plethora of waterfalls. If you're planning on heading to Niagara Falls, I highly recommend exploring some of the other waterfalls in the Niagara Region as well. I bet you didn't realize there are over 10 waterfalls besides the famous horseshoe falls in the region!
If you'd rather head into the countryside, look no further than Grey County's waterfall trail.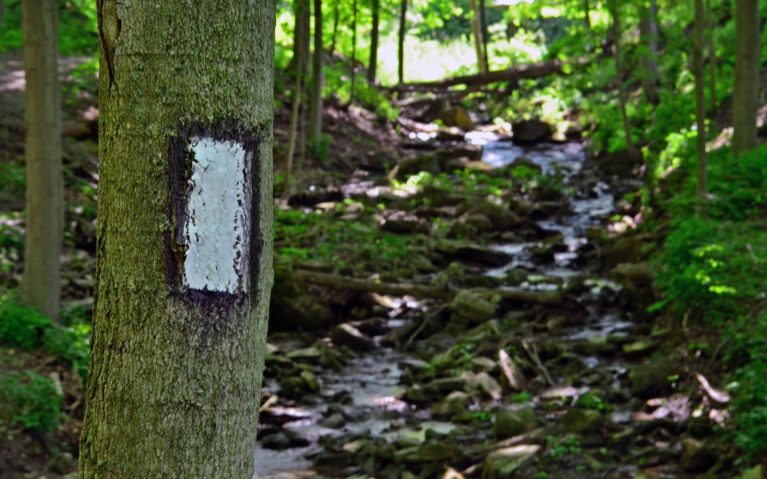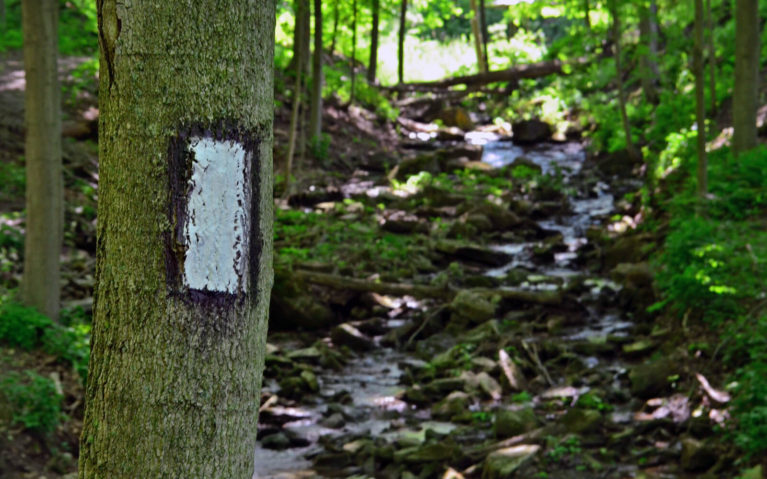 Take a Hike Along the Bruce Trail
Ontario's longest hiking path, an adventure along the Bruce Trail is a must during the summer months! At over 900km in length, it runs from Queenston right next to the US border to Tobermory. Follow the white blazes and you'll find there's plenty to explore – but that's just the main trail! There are also hundreds of kilometres of side trails which often lead you to natural wonders like lookouts and waterfalls. You'll follow the blue blazes for these ones. Check out these tips to ensure you're prepared for your Bruce Trail adventure!
Following the Niagara Escarpment, the Bruce Trail is an Ontario icon and allows you to see a lot of the province's natural wonders. There are plenty of places to park and enjoy a day hike or you can even try and tackle it end to end in one go! That one's on my bucket list and hopefully I'll be able to tackle it one day soon. Until then, I love spending beautiful summer days enjoying new pieces of the trail at my leisure.
RELATED: The Bruce Trail isn't the only fantastic spot to go hiking! If you're looking for more ideas, check out these top hiking trails in the Niagara Region, some awesome hikes in Hamilton or head to IBB's hiking archive.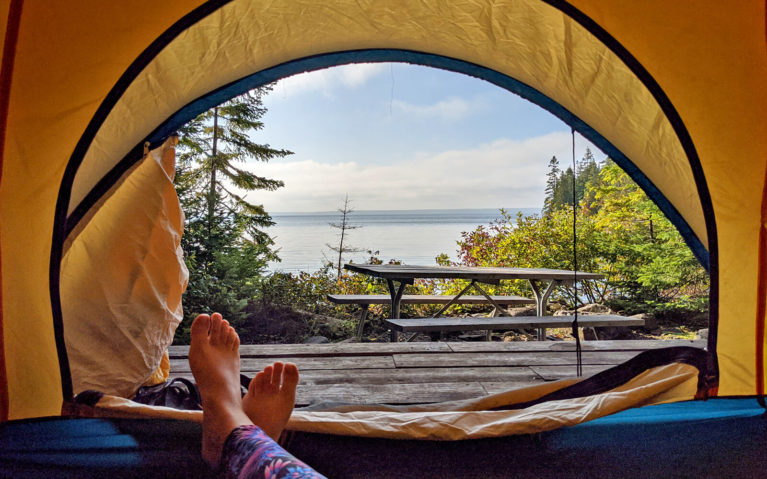 Break Out the Tent and Go Camping
Roughing it with a camping trip is a reminder not to take the creature comforts of home for granted. Whether you go for primitive sites that have little amenities or opt for a 'glamping' experience, you can't go wrong with a solid dose of fresh air. Camping might not be for everyone, but it's a great way to enjoy a change of scenery. Plus who doesn't want to roast some marshmallows on an open fire?
One epic spot to go camping is Flowerpot Island in Fathom Five National Marine Park. With just six sites available, it's almost like camping on a private island! Take one of the scenic tours over and then settle in for a fantastic adventure. Make sure to pack light though as you have to carry everything in and out! While no campfires are allowed on the island, camping here is definitely one of the unique things to do in Ontario.
Whether you're be pitching a tent on a backcountry camping trip, at one of our provincial park's campgrounds or for a music festival, as long as you surround yourself with good friends and food you're guaranteed to have an awesome time!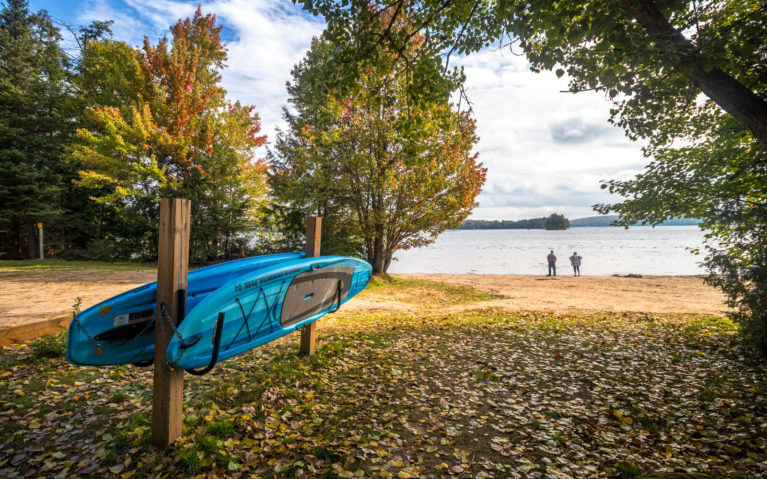 Explore an Ontario Provincial Park
Camping and provincial parks go hand in hand so it seems like a natural segway into this next thing to do in Ontario during the summer!
We are so fortunate in Ontario to have over 300 provincial parks that are just waiting to be explored. While the majority of them are non-operating parks that are mainly conservation land, there are over 100 parks that offer hiking trails, paddling opportunities, fishing, birding and more. A fair number of provincial parks close in the winter so summer truly is the best time to explore! Knocking a few new provincial parks is definitely one of the top things to do in Ontario in summer.
For Ideas on Ontario Parks to Visit…
Bronte Creek Provincial Park
Mikisew Provincial Park
Short Hills Provincial Park
Silent Lake Provincial Park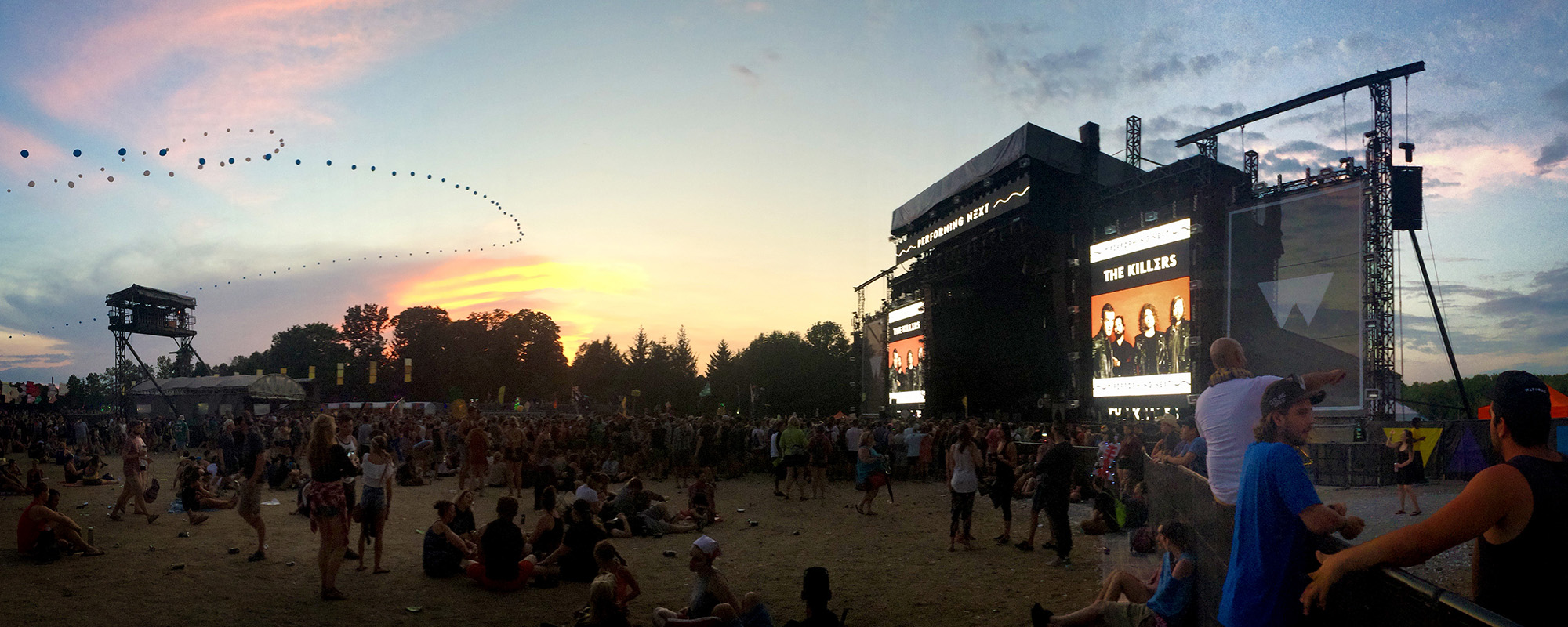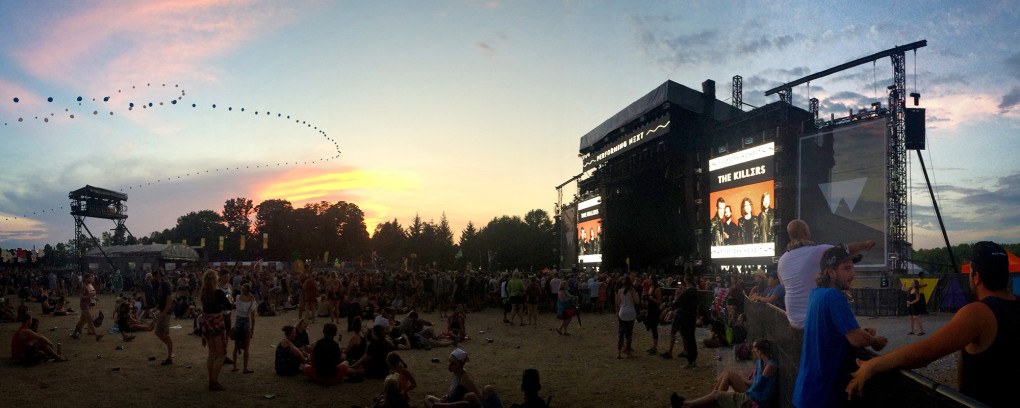 Dance the Day Away at a Music Festival
Summer means it's festival season! There are plenty of festivals across the province that will make you wanna sing your heart out to your favourite songs. I've attended a number of music festivals myself and had a blast at each one.
It doesn't matter if you're a hard rocker, country swinger or all-night raver, there's a festival out there waiting for you. Are you planing to attend one that involves camping overnight? Be sure to check out my tips for surviving a camping music festival!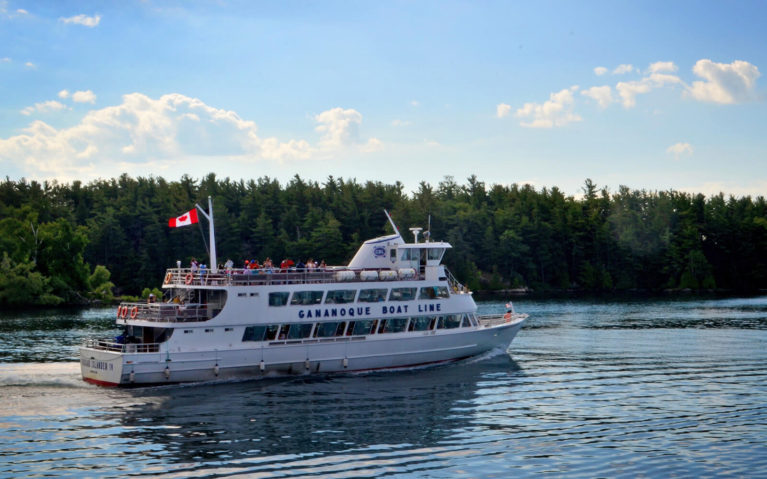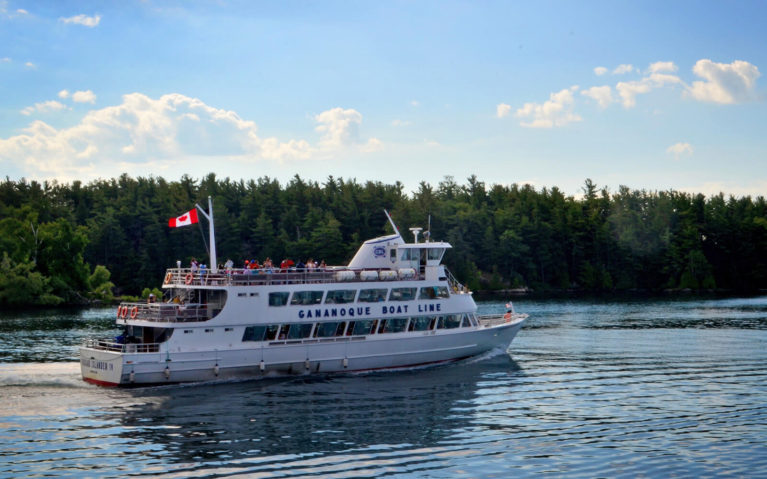 Take A Scenic Cruise
With plenty of fresh bodies of water here in Ontario, it would be a sin not to enjoy the view from it. A boat cruise is a great way to get a new perspective on a place you've visited before or to learn about an entirely new area of the province. It's also great for a date night. Who doesn't love a romantic dinner cruise at sunset with their partner?
As for me, it was an early wake-up call I didn't mind while enjoying views like these from the Rockport Cruise. If you're in the area, I highly suggest booking a cruise around the 1000 Islands. It's a great way to see the beauty of the area as well as learn some of its history.
INSIDER TIP: This is a stop for tour buses and large groups, but they often arrive around midday. If you want to aovid the crowds, hop on the 9:00am cruise or take a later one around 3:00pm or 4:00pm.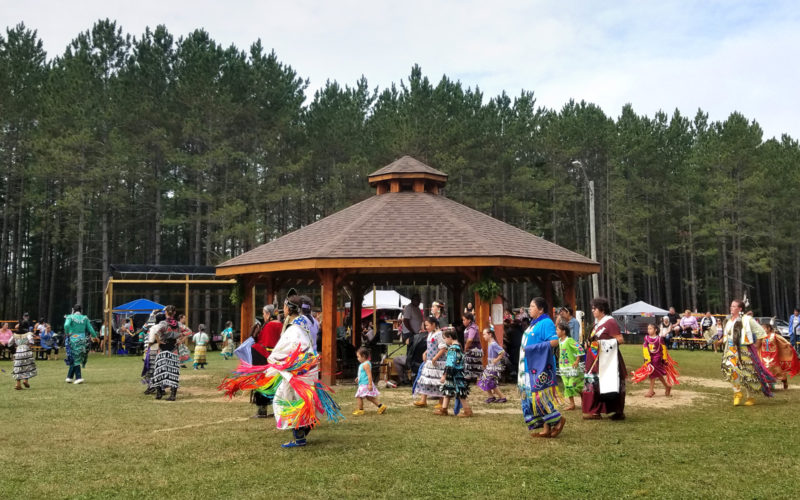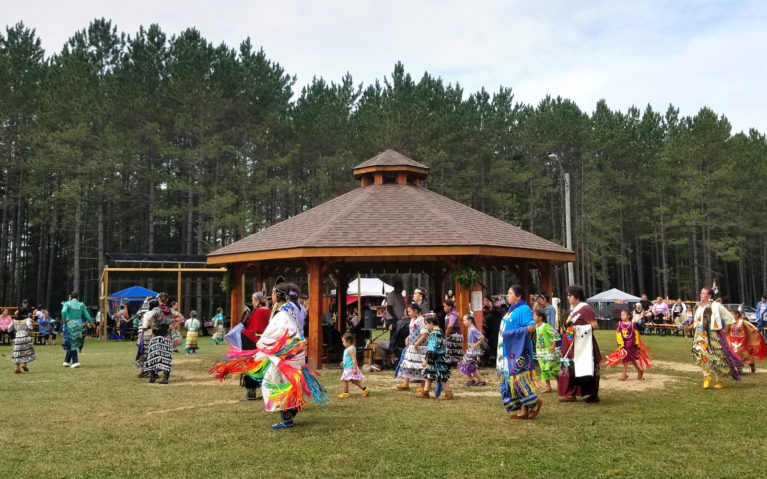 Appreciate Indigenous Culture at a Pow Wow
With the warm weather comes Pow Wow season and it's a great, unintrusive way to learn more about Indigenous Culture. 'Canada' as we know it was colonized by Europeans which meant the Indigenous who were originally here have suffered greatly at the hands of it.
One way you can show your support for the Indigenous is by attending a Pow Wow. These gatherings are a way for the Indigenous to fight against repression and celebrate their culture. Pow Wows can be one day, a weekend and sometimes even a week-long if they're in honour of someone or a special occasion.
Many settlers like myself are interested in learning but can be unsure of how to go about doing so. Attending a Pow Wow is the perfect opportunity as all are welcome. I attended my first in 2018 and was blown away by the beauty of their traditions, how welcomed I was and how much I learned. Be respectful, open your heart and you'll be surprised at where the journey can take you!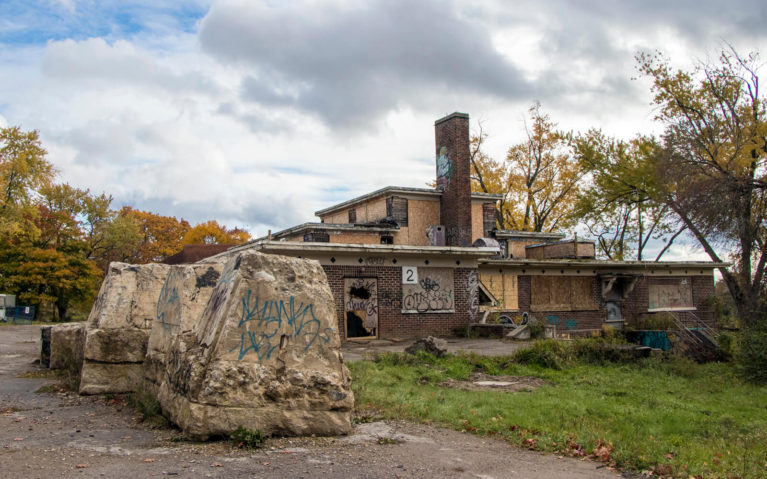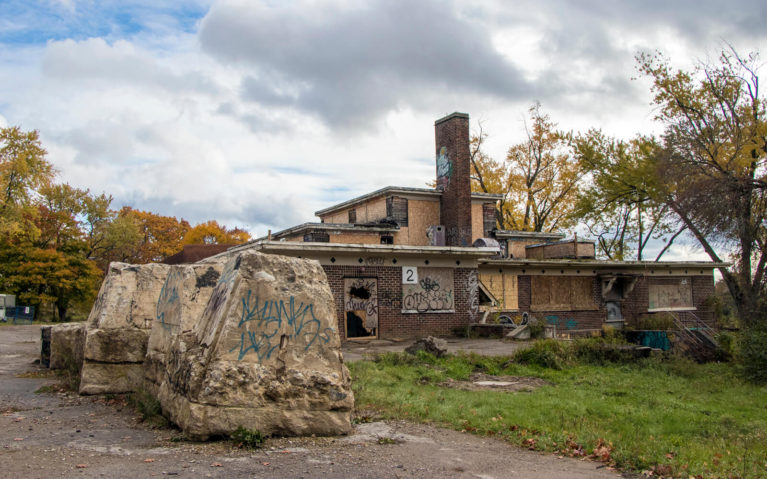 Get a Glimpse of the Past By Visiting a POW Camp
Many are unaware that Canada was home to a number of Prisoner of War Camps which operated during both World War I and World War II. While some have been reclaimed by nature like Neys Provincial Park, some have succumbed to abuse and age. One such destination is Camp 30 in Bowmanville, about an hour outside of Toronto. While it wasn't originally a POW Camp, it became one in the 1940s.
While it is prohibited to go into any of the buildings due to their questionable structural integrity, you are free to wander the grounds. Be sure to stay on the paved path or the police will be there within minutes – you're being watched by security 24/7. If you'd like to learn more about the site, you can join one of the guided tours that occur during the summer.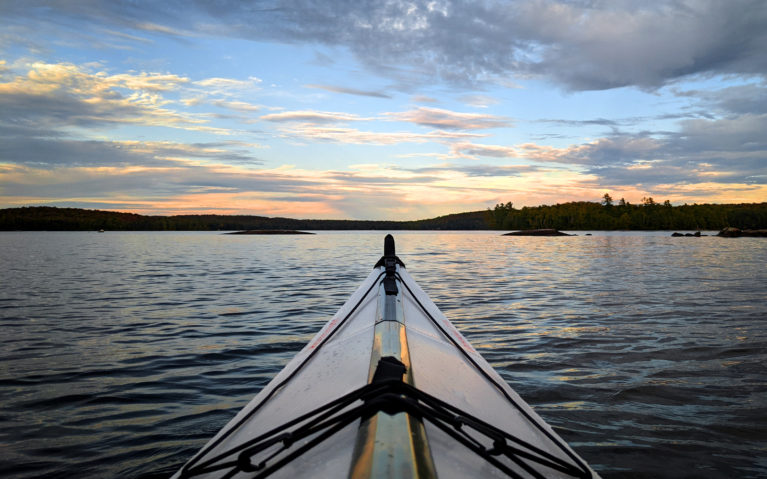 Hit the Water with a Kayaking Trip
Kayaking is such a fun way to enjoy this beautiful province in the summer months. The cool breeze that comes off the water as you enjoy the summer sun is the epitome of the season. Not only that, but it's a great workout too! Since getting my own vessel, kayaking has quickly become one of my favourite summer activities in Ontario.
One of the great places to visit in Ontario in summer for a kayaking adventure is the 1000 Islands. While you can go about it solo, I highly suggest doing a guided tour unless you know the area well. It can be easy to get turned around when Google Maps isn't there to save you! My half-day kayaking excursion was absolutely fantastic. Great for beginners like myself, our guide was fantastic at keeping us together as well as educating us on the area – there are so many little nooks to see and enjoy!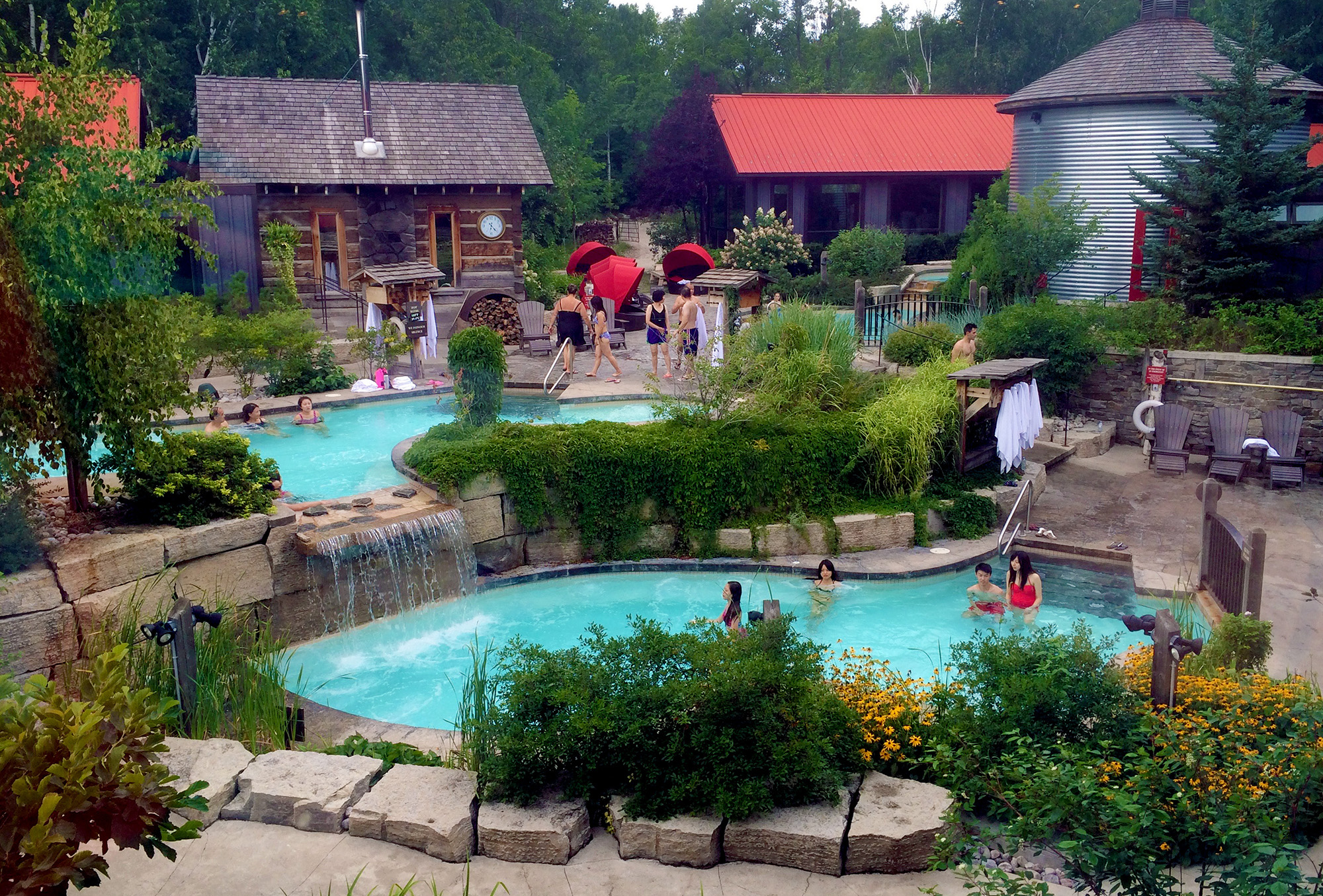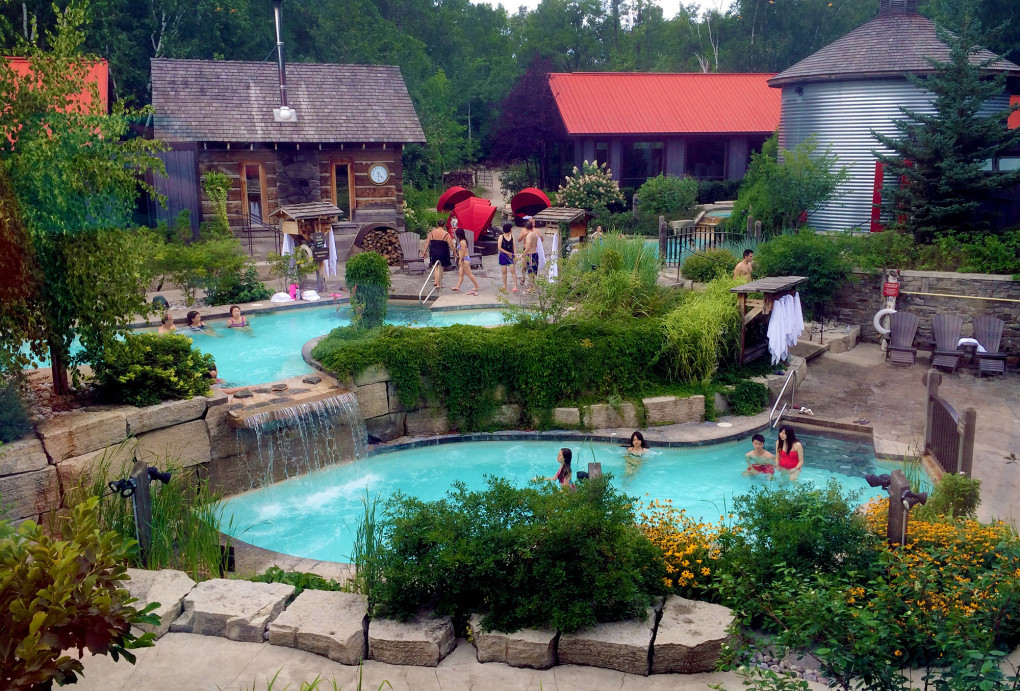 Spoil Yourself with a Spa Day
Ontario isn't just an outdoorsy destination! While we all want to make the most of summer while it's here, the hustle and bustle of everyday life can make us neglect ourselves. Take some time away from your responsibilities and pamper yourself… I'd say a spa day is a perfect way to do so!
The Scandinave Spa in Blue Mountain is the perfect place to unwind and enjoy some downtime. Embrace their hot, cold, relax, repeat mantra and you'll feel your worries slip away. With absolutely no technology allowed in the baths, you can disconnect and decompress as you fully immerse yourself in the relaxing atmosphere. If you don't leave the Scandinave Spa feeling refreshed then you definitely did something wrong! It's not only a fantastic summer stop in South Georgian Bay but a great winter destination as well in Grey County.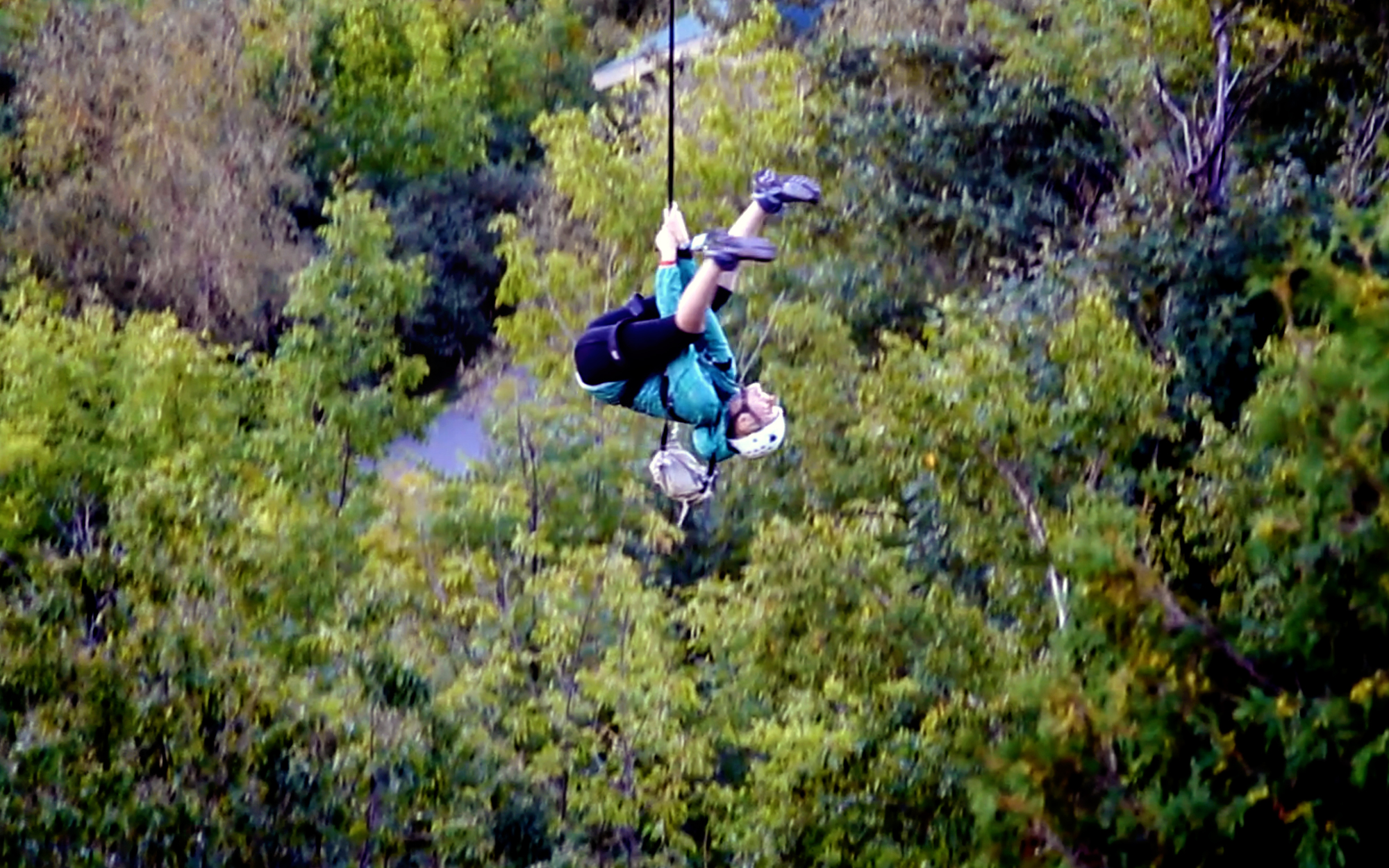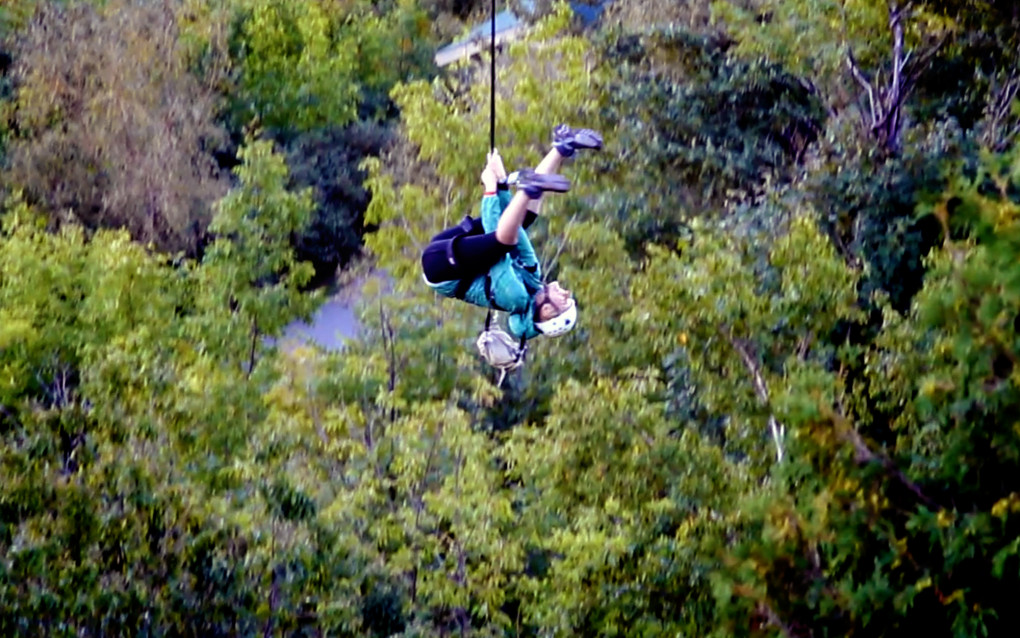 Get the Adrenaline Pumping
Those of you who say Ontario is boring – think again! With plenty of bold activities like treetop trekking, ziplines, aerial parks and more, you'll be sure to have an adventure you'll never forget!
One of those destinations is Scenic Caves Nature Adventures in Collingwood. I highly suggest their eco-adventure tour where you admire the ground from above with some treetop trekking, fly like a bird with some ziplining, and explore their beautiful caves. Unconvinced? Read all about my experience & you'll be signing up for the next tour!
Another great spot is on the western shore of Ontario. Here you'll find Ascent Aerial Park and the tallest point in Sauble Beach. Whether you choose to tackle The Tall obstacle course, The Wall rock climbing or The Fall as you freefall from the course, it's sure to get your blood pumping. Think you can rise to the challenge? Even if you're scared of heights like I am, I suggest giving this a go. I had an absolute blast channelling my inner monkey as I climbed across the course!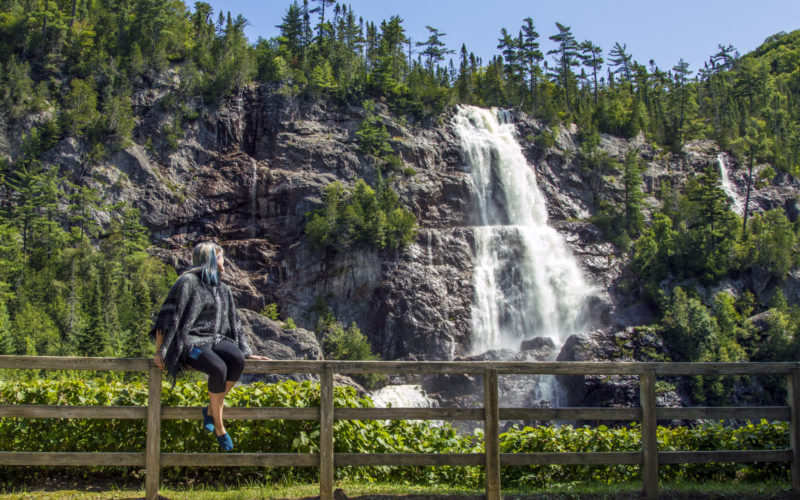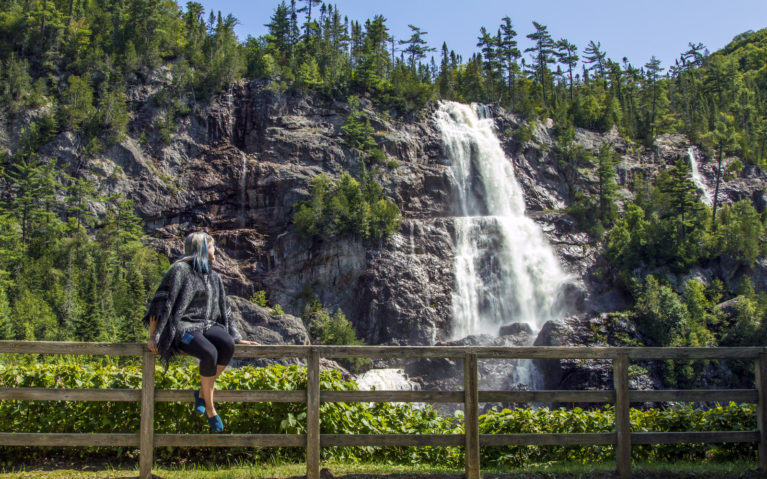 Enjoy a Scenic Train Ride
With landscapes that inspired the famous Group of Seven painters, the Agawa Canyon Tour Train is not to be missed. This full-day excursion leaves from the heart of Sault Ste Marie and gives you a true taste of the northern Ontario wilderness. Visiting the Agawa Canyon is only possible via this train tour, making it one of the most popular train trips in the province.
It's an early morning as the train leaves at 8:00 am sharp, but you're not doing the driving so settle in for some epic scenery. It takes 4 hours each way to get there, meaning plenty of time to rest and relax before tackling the sights within Agawa Canyon. You'll have to move fast to see it all but it's worth the hustle.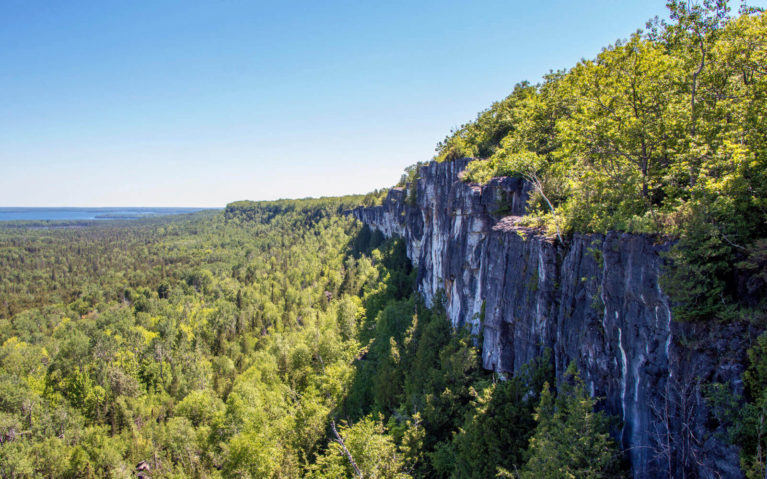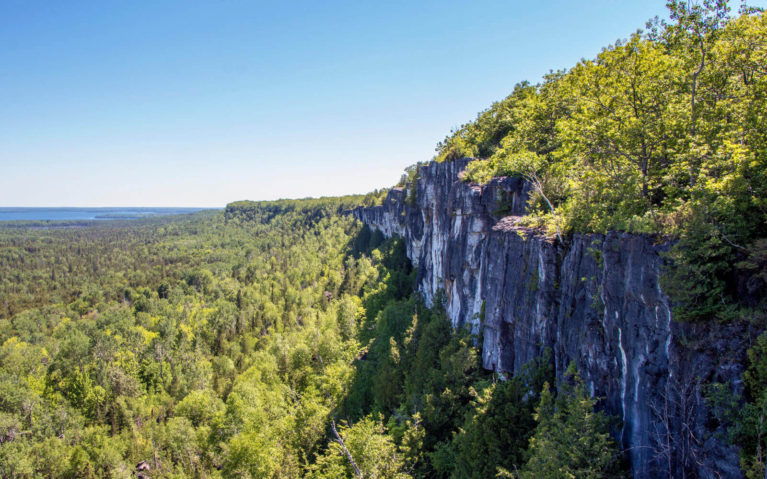 Visit the World's Largest Freshwater Island
Accessible by ferry or a detour along the TransCanada Highway, Manitoulin Island is a must-visit summer destination in Ontario. Despite being the world's largest freshwater island, it truly is a hidden gem in Ontario. Many people don't realize it's there, meaning it's a great spot to rest, relax and explore.
There's plenty to see and do that I guarantee you'll find something for everyone. One thing I highly recommend is hiking the Cup and Saucer trail with an Indigenous guide. This is one of my favourite things to do on Manitoulin Island as you learn so much about the area, the land and traditions that date back millennia. Plus you're treated to some of the best views you'll find on the island! With good eats and treats, delicious beer, incredible art and more, the biggest struggle will be finding enough time to do everything!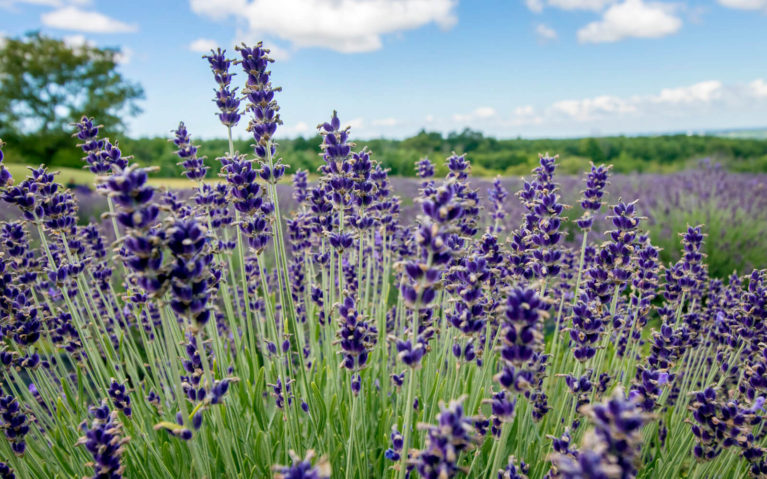 Smell the Flowers at a Lavender Farm
April showers bring May flowers but there are so many beautiful blooms to enjoy into the summer season. While the cherry blossoms in Ontario will have come and gone, summer is the perfect season to visit a lavender farm!
There is no shortage of fantastic lavender farms to visit across the province. From small little operations like Stonewell Farm in Erin to the big guns like Terre Bleu in Milton, the province's largest lavender farm, each one offers a unique experience based on these beautiful flowers. There's even a lavender festival in Prince Edward County that typically runs at the beginning of July, so mark it on your calendars!
RELATED: For a comprehensive list of spots to check out, don't miss my guide to the lavender farms in Ontario!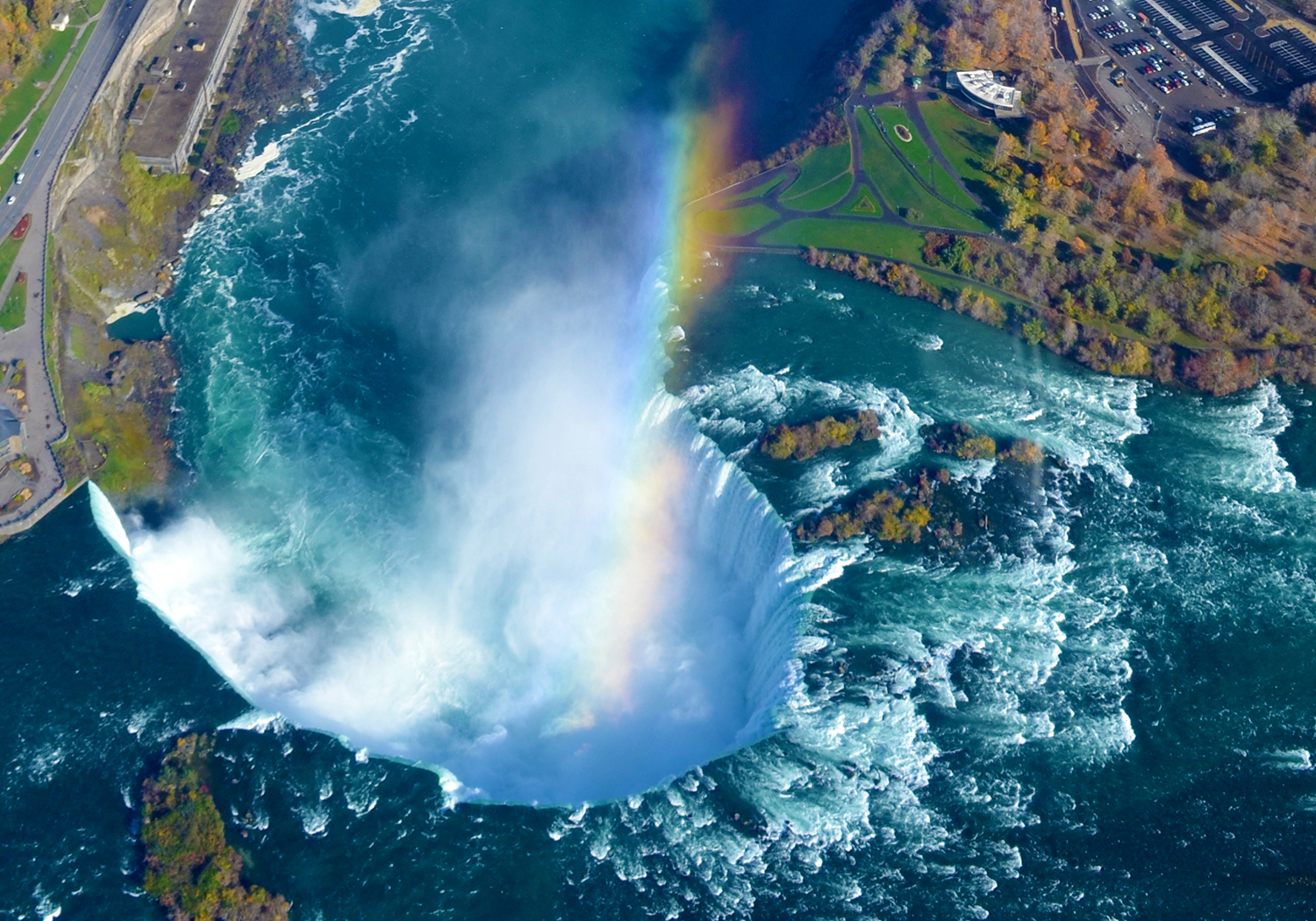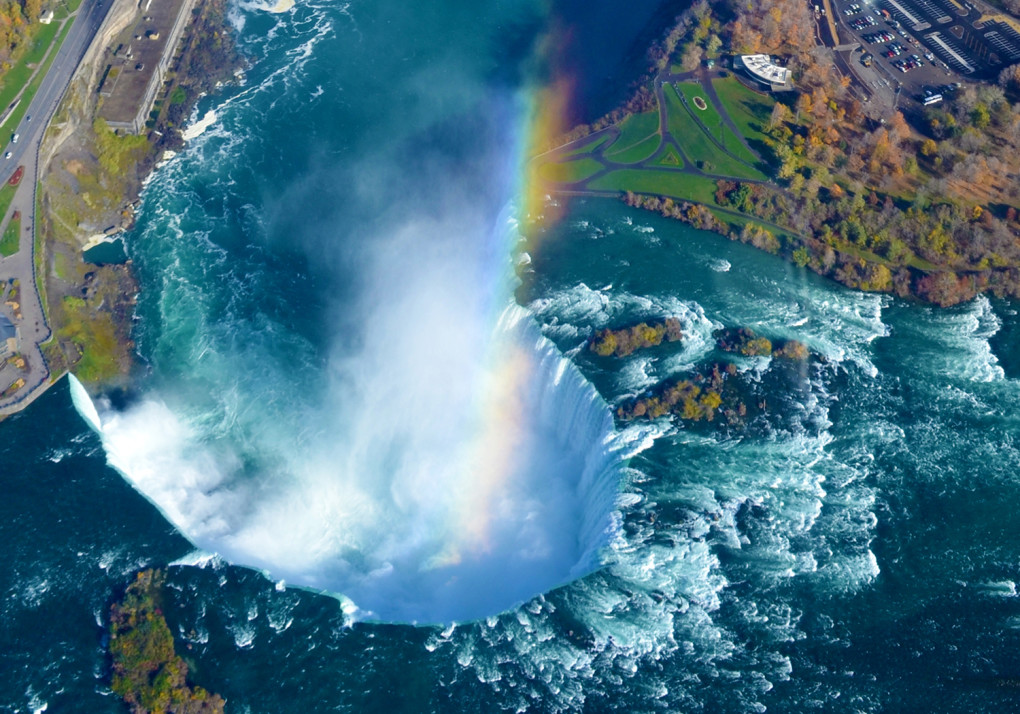 Make a Trip to Niagara
Arguably the tourism mecca of the province, Niagara Falls is one of the top Ontario summer destinations for good reason. Besides admiring the thunder of the Horseshoe Falls, it has plenty to offer. Despite growing up in the area (and having all the insider tips for visiting Niagara Falls), I still love to return and play tourist! Many people flock to the falls, Clifton Hill and the casinos, but Niagara Falls has much more to offer than just being "Ontario's Las Vegas".
What are some must-sees? Experience the White Water Rapids from a birds-eye view with the Whirlpool Aero Car. You can also get up close and personal by checking out Niagara Parks' White Water Walk. Both are fantastic attractions for getting a glimpse of just how powerful the Niagara River can be. Experiencing the Niagara Gorge is a must when visiting The Falls! It's definitely one of the cool places to go in Ontario.
The area also has some great hiking trails so be sure to add a stop at the Niagara Glen to your Niagara Falls itinerary. I can't forget some of the other fabulous hiking trails in the city, especially since many lead to some lesser-known waterfalls in the Niagara Region. They make fantastic pit stops when you're heading to or from Niagara Falls!
If you opt for a few hikes, chances are you'll be thirsty afterwards. Since Niagara-on-the-Lake is one of the top destinations for wine touring, you have to check out some of the incredible Niagara wineries spread across the region.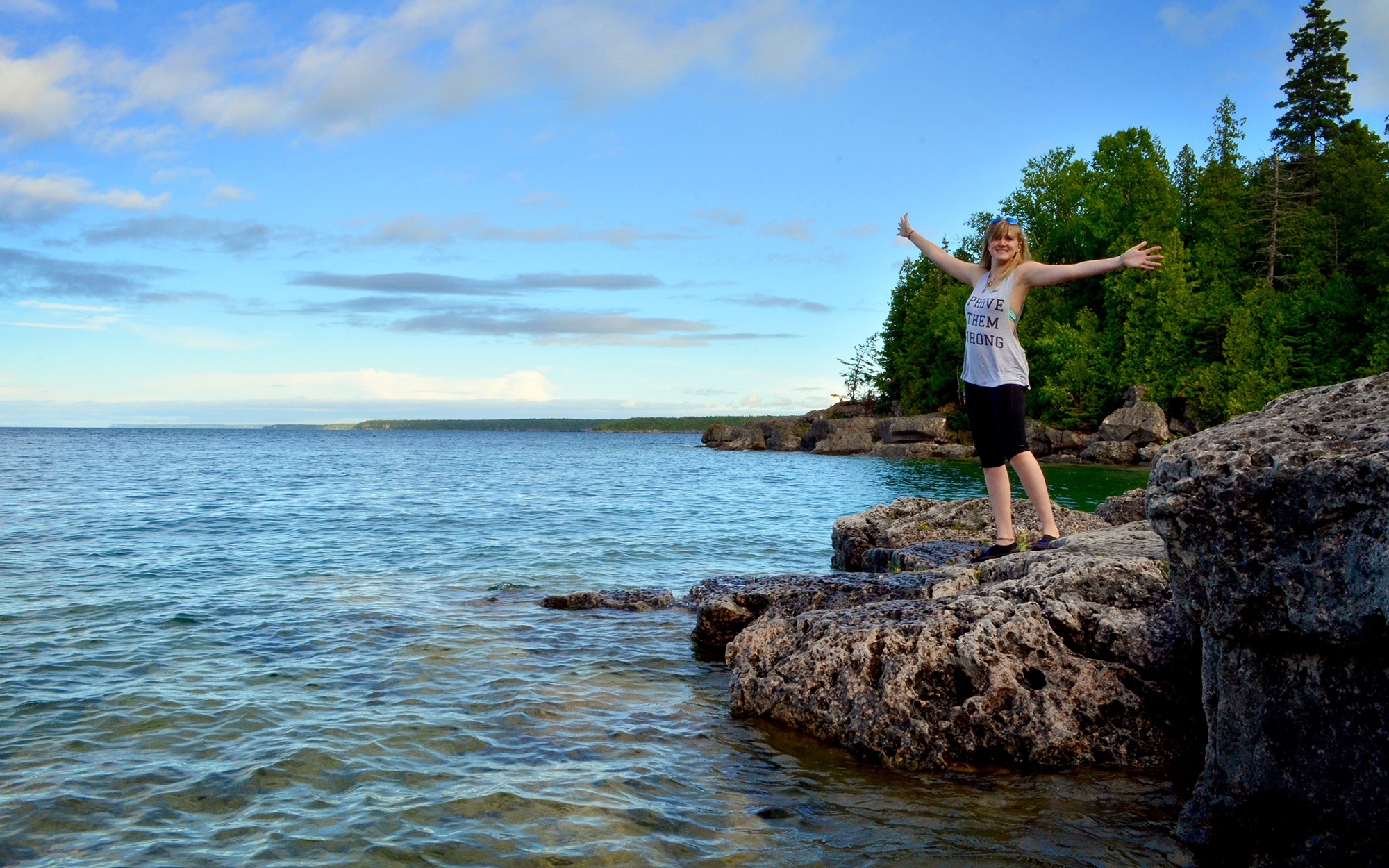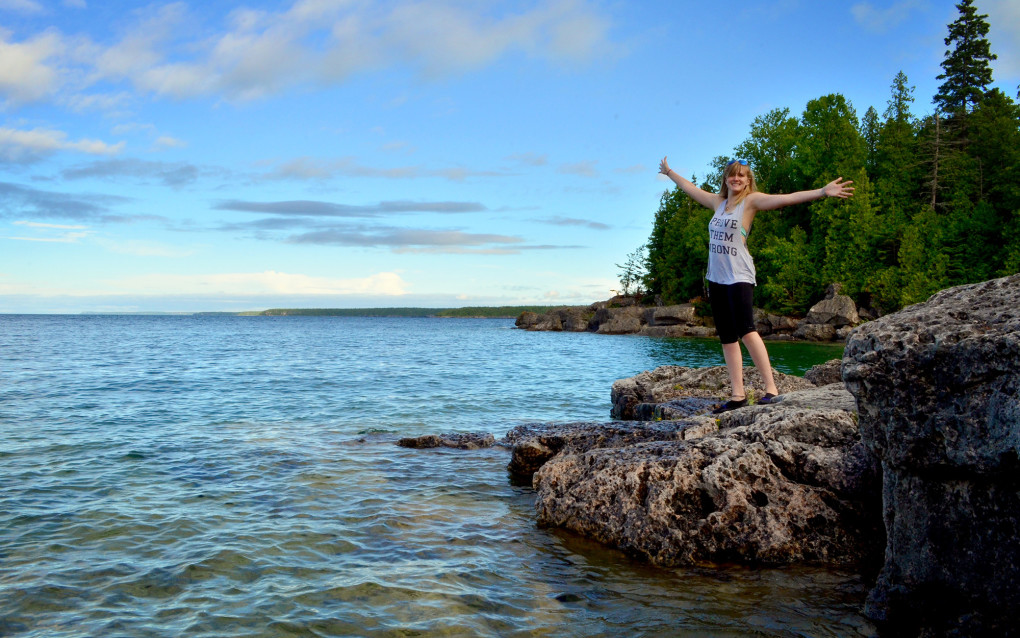 What's on Your Ontario Summer Bucket List?
Who says you have to get out of the province for a great summer adventure? As you can see, there are plenty of places to go in Ontario to keep you busy all summer long. All that's left is for you to pick a destination and start planning your adventure! If you're looking for some great hotel options, click here.
Are you planning to explore more of the province this summer? Are there any Ontario summer attractions you think should be on this list? I'd love to hear in a comment below!
Looking for More Seasonal Fun?
Here Are the Top Things to Do in Ontario in Spring
Don't Miss These Top Things to Do in Ontario in Fall
Fun Things to Do in Ontario in the Winter
Here Is Your Ultimate Canada Bucket List!
DISCLAIMER:
This post contains affiliate links where if you make a purchase through them, I may receive a small commission at no extra cost to you. Read more on IBB's Disclaimer & Privacy Policy page.
Looking for things to do in Ontario this summer? Pin it for later!